Love Island 2021 star Sharon Gaffka has revealed the results of having her lip fillers removed, nearly a year after she argued with co-star Hugo Hammond about 'fakeness' and choosing to have cosmetic enhancements. The pair had a huge row after Hugo revealed his biggest turn off was "fake looking girls in looks and personality'.
But it seems Sharon has had a change of heart, as she took to Instagram to share a gorgeous fresh-faced selfie with the caption, "Sauna skin + Freckles. On Friday, Dr Zara Nortley and I did a thing! Can anyone tell?"
Her followers took to the comments to express their shock at her new look, with one writing, "Looooved that you dissolved your filler😍 you look gorgeous Babe❤️."
One more wrote, "So beautiful 😍."
The doctor added, "You look so beautiful, and not sagging-balloon at all xx."
Ummm...okay
Shaughna has joined a few Love Island gals who have made the decision to get rid of fillers, including Molly-Mae Hague and Faye Winter.
However, Love Island 2021 star Faye's decision didn't last long, as she reversed her plump pout after admitting on Love Island that her lips had ended up "looking like an 80-year-old man's ball sack!" when she'd previously had her filler dissolved.
Sharon spoke incredibly honestly about plastic surgery during her time on Love Island and spoke candidly about what work she has had done – including a boob job and fillers.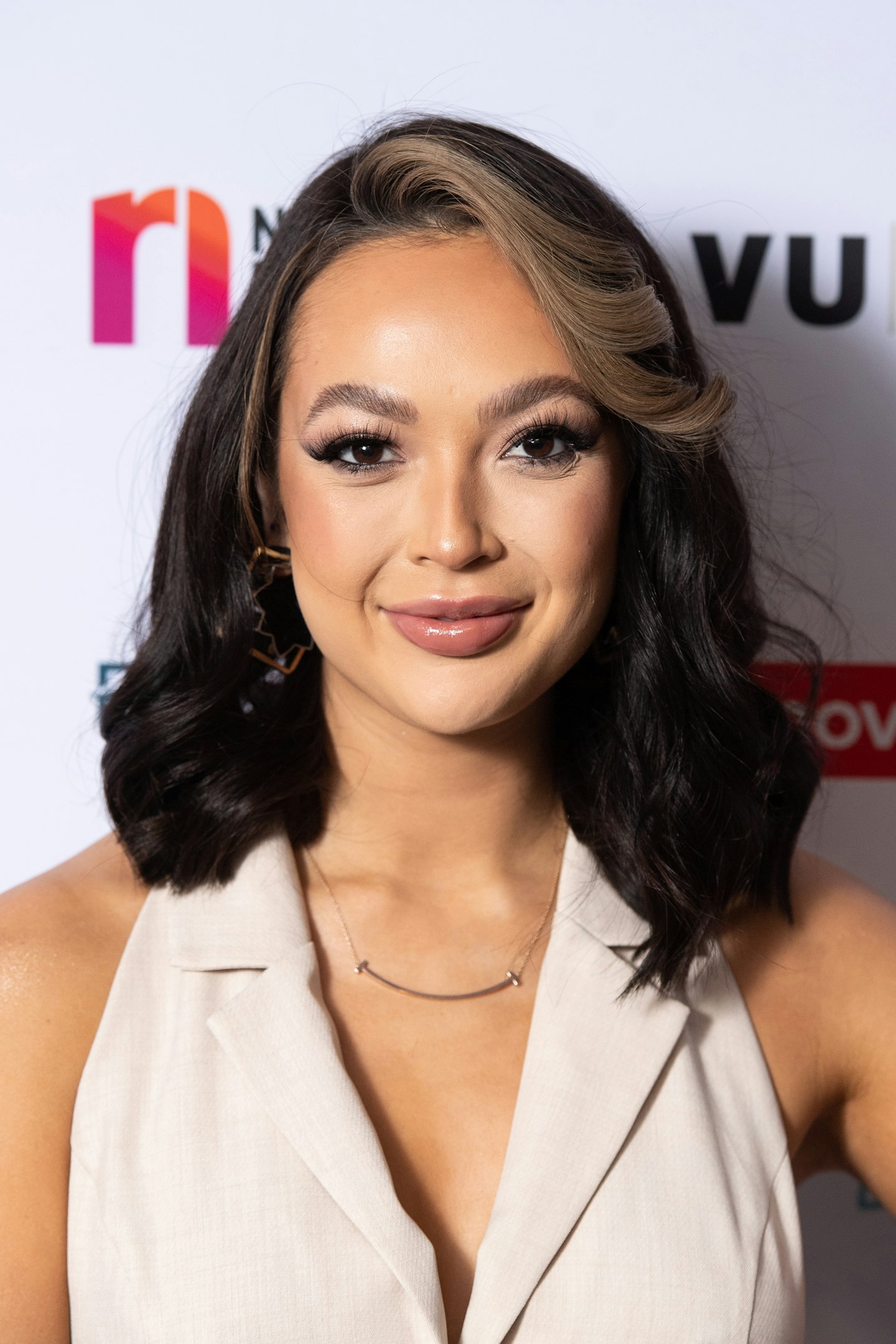 She even blasted Hugo as "ignorant as f—k" when he said his biggest turn off is people being fake ("personality and looks") during a task.
After Hugo discovered he had upset some of the girls he apologised to Sharon but she claimed that he's fake because he had coupled up with "the two girls that look fake".
"I get it if you're not into fake stuff or girls that look really fake, that's fine but for me, you don't know the reasons why we've had stuff done. I think that's really unfair," she said.
"I wouldn't ever turn around to a guy and say I wouldn't date you because of your height, or your race".
From her explosive row with Hugo to her short-lived romance with Aaron Francis, Sharon was involved in some serious drama before she was sadly dumped on day 19.
Since leaving the villa, Sharon has been linked to fellow Islanders Chuggs Wallis and Michael Griffiths, but what else has she been up to? Here's everything you need to know...
Who is Sharon Gaffka?
Sharon Gaffka is a former civil servant and operations lead for the department of transport, who rose to fame on the seventh series of Love Island in 2021.
What was Sharon Gaffka's job before Love Island?
Dishing all the juicy details about her job with the government, Sharon said, "I've been doing Brexit policy for the last year, I did a stint during the Coronavirus pandemic in the Department of Health so I was helping deliver testing kits and managing the operations.
"It's been an intense year!"
Not to mention, in classic Love Island style, Sharon was also 2018's Miss International U.K. Wowza, that's quite the resume.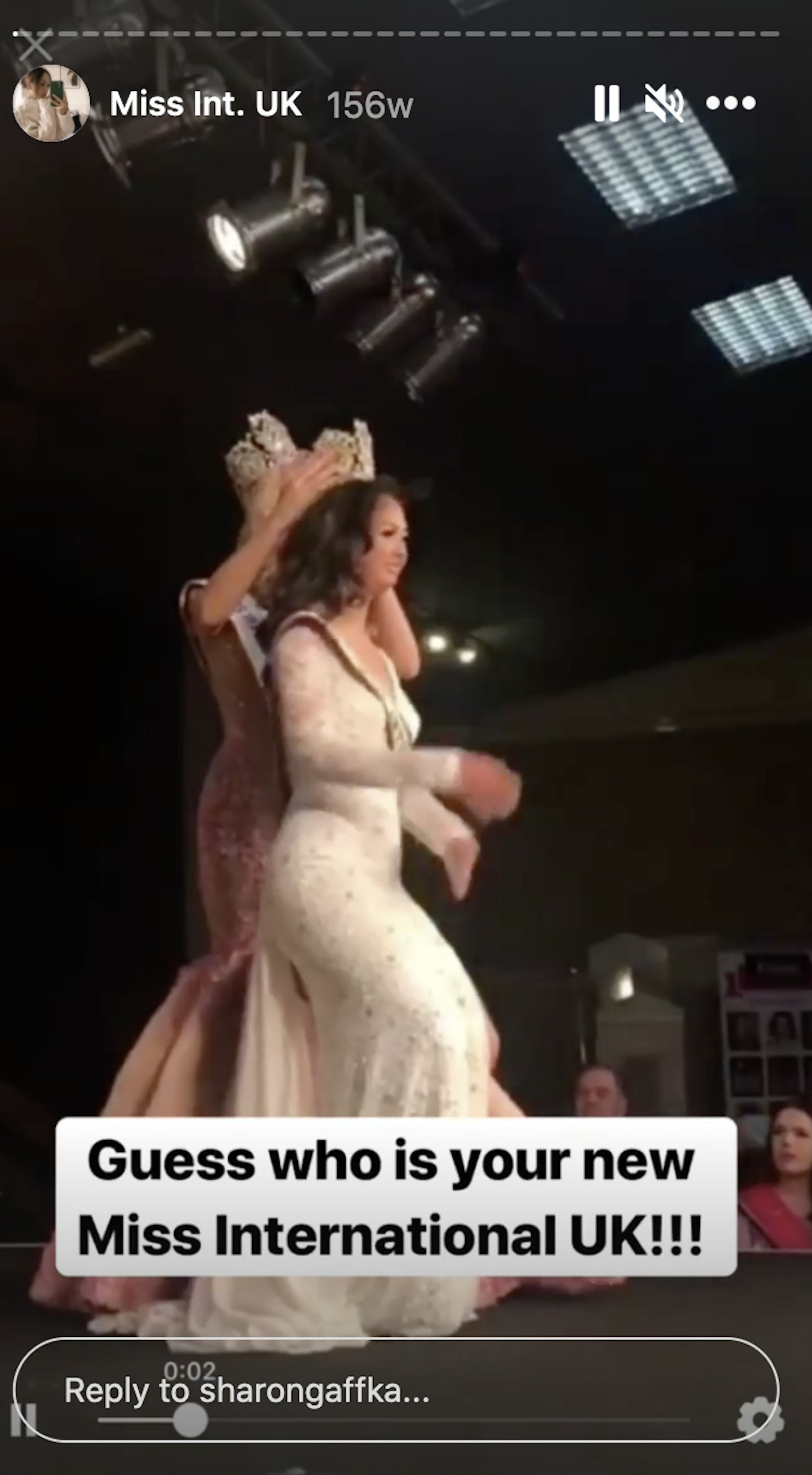 CHECK OUT Love Island 2021 cast's first Instagram photos
Love Island 2021's first Instagram posts slider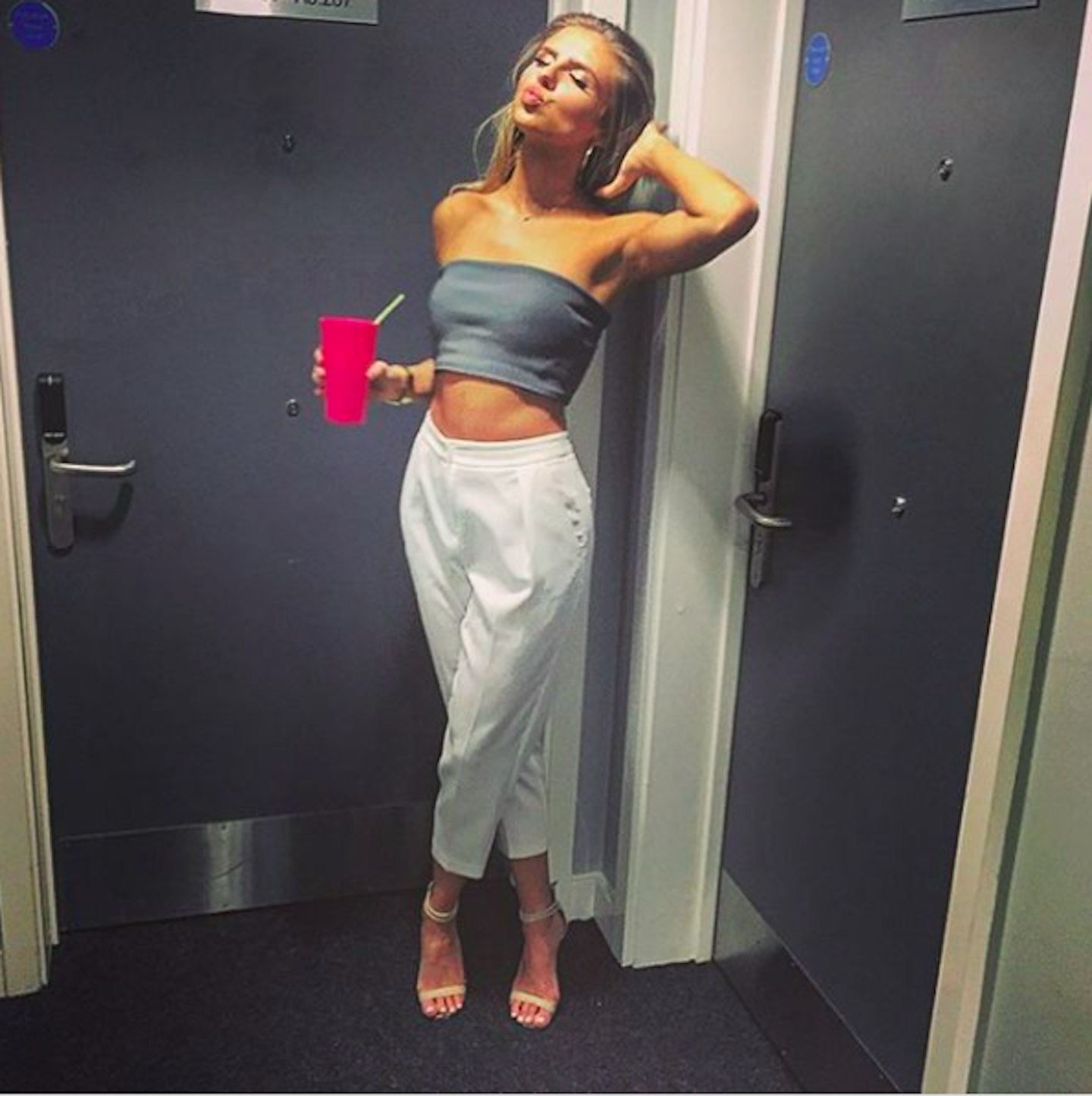 1 of 16
CREDIT: Instagram
Chloe Burrows
Chloe may have caught all the boys' attentions as evidenced in a recent explosive episode, but you can see she's always been a stunner from this uni halls pic taken way back in 2015.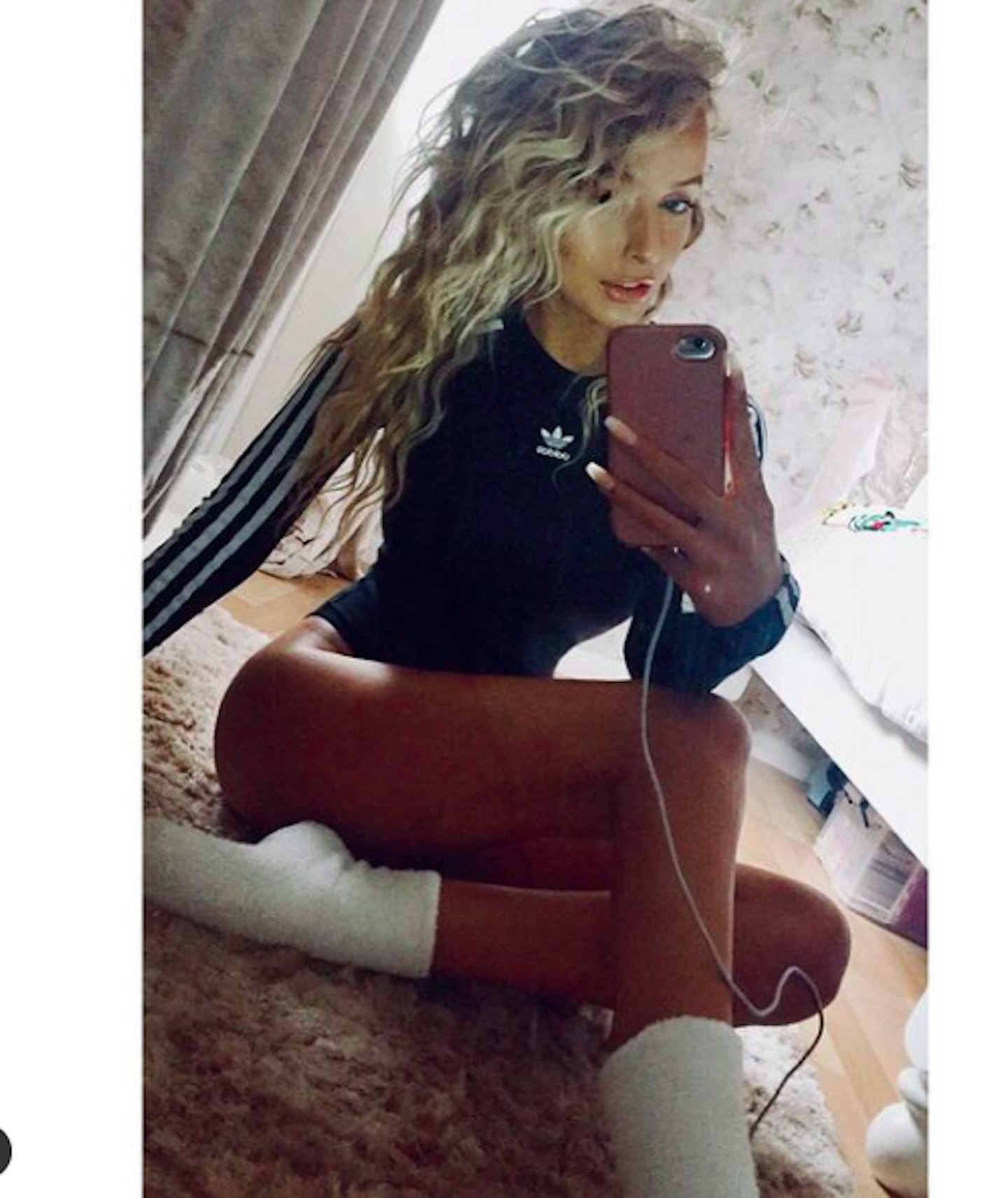 2 of 16
CREDIT: Instagram
Faye Winter
Faye has certainly nailed this classic Instapose in this snap from 2019 - the hair, tan and Adidas bodysuit are all on point and a sign of things to come.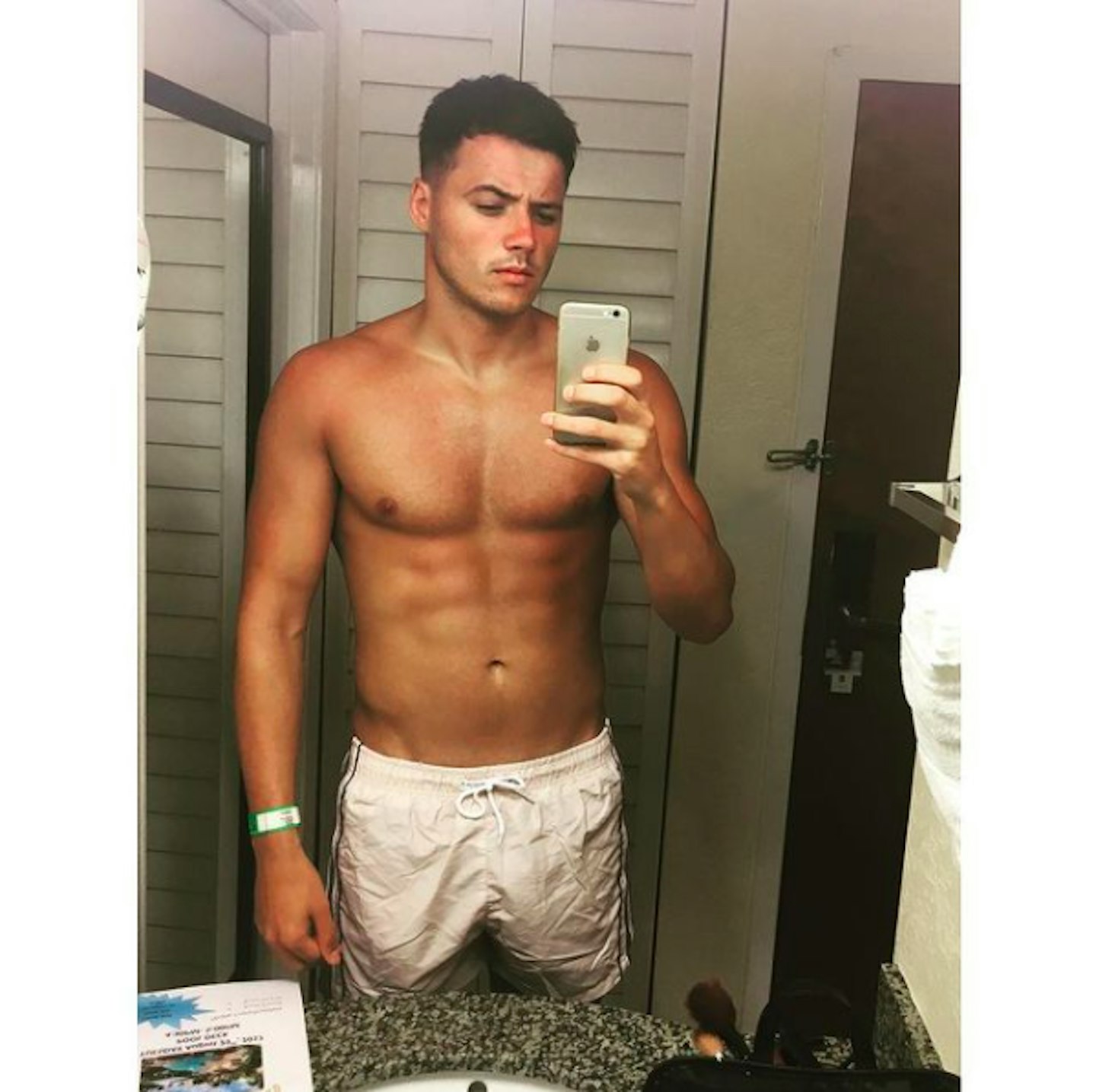 3 of 16
CREDIT: Instagram
Brad McClellan
A quick glance over Brad's insta and it's clear he uses it primarily to document his fitness journey. This snap from 2017 is from before it all began.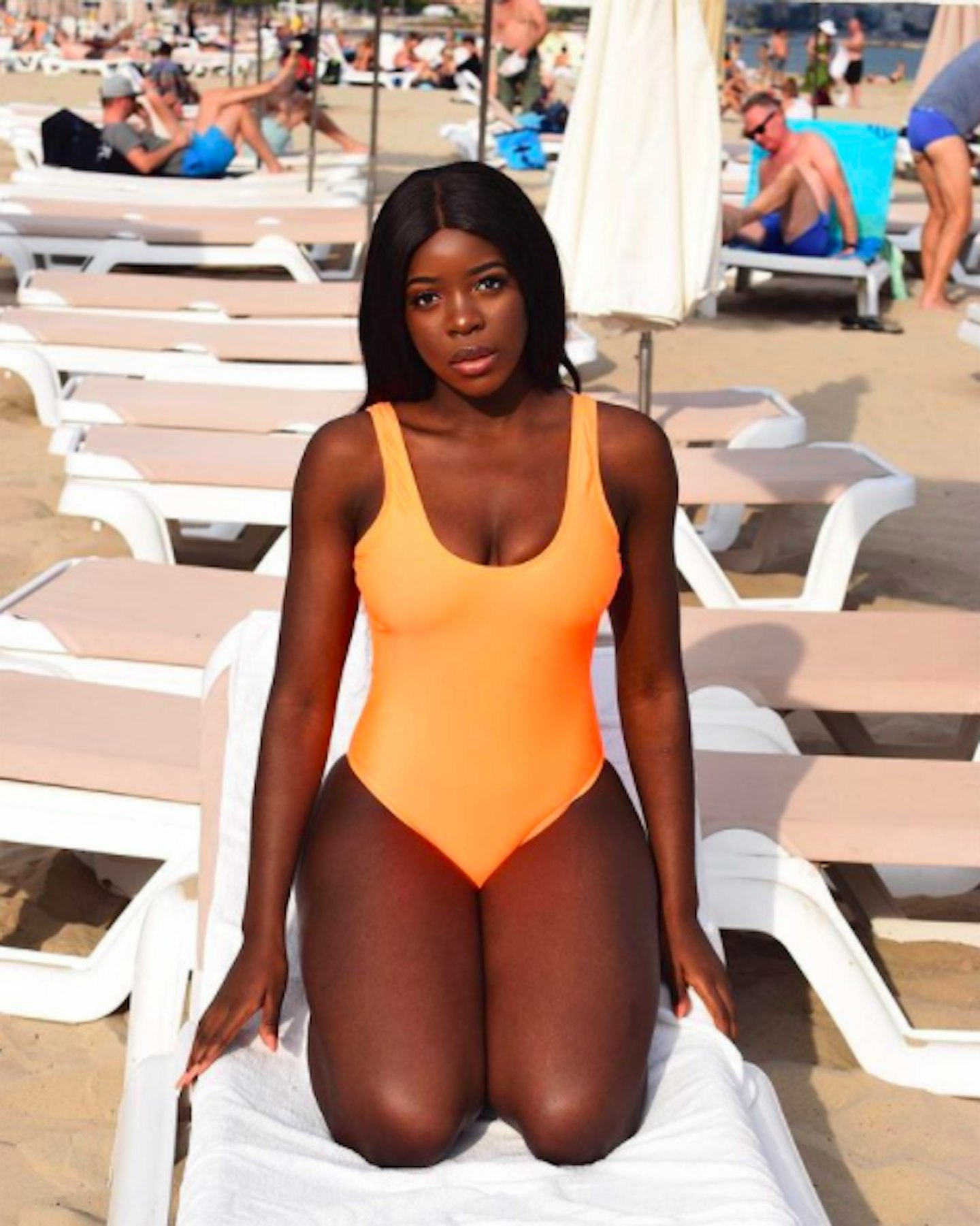 4 of 16
CREDIT: Instagram
Kaz Kamwi
Kaz was already a fashion blogger before she entered the Love Island villa, and so her first photo is appropriately professional looking (boo).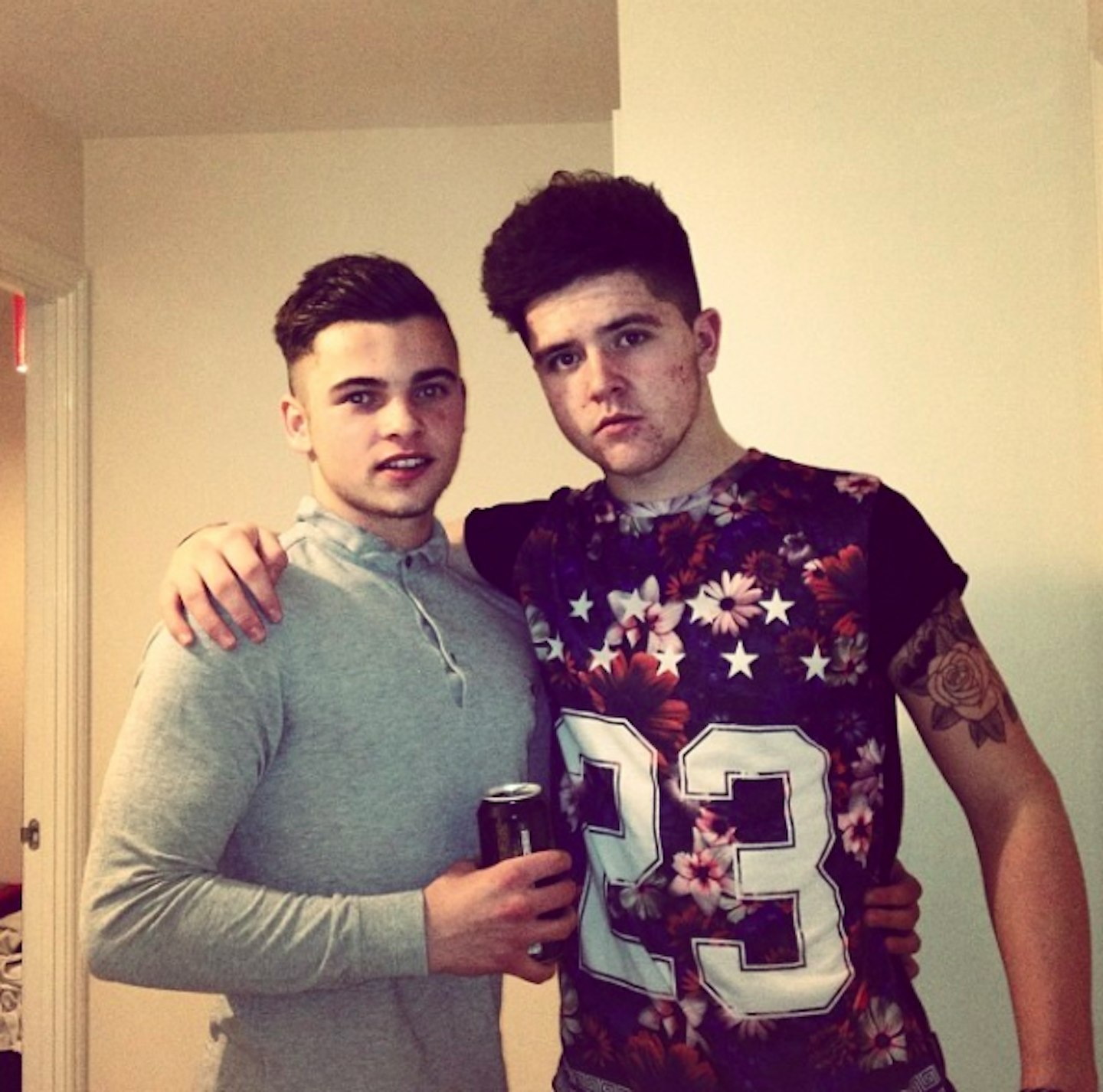 5 of 16
CREDIT: Instagram
Jake Cornish
Finally, a properly old photo! You can tell that Jake was already going to the gym when this photo was taken with a mate back in 2013.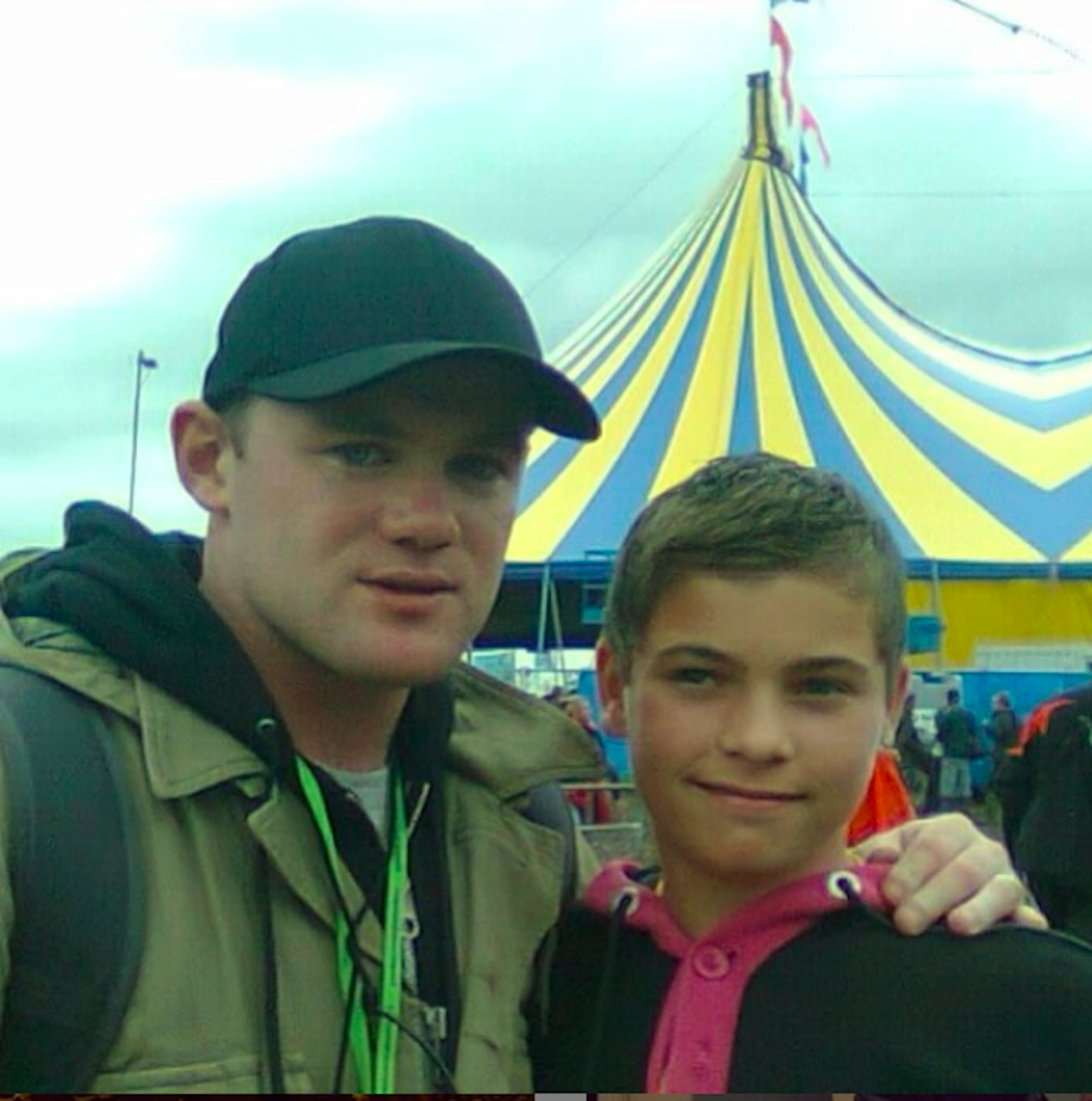 6 of 16
love-island-contestants-first-instagrams
PS. Enjoy this bonus pic of baby Jake with none other than footballer Wayne Rooney.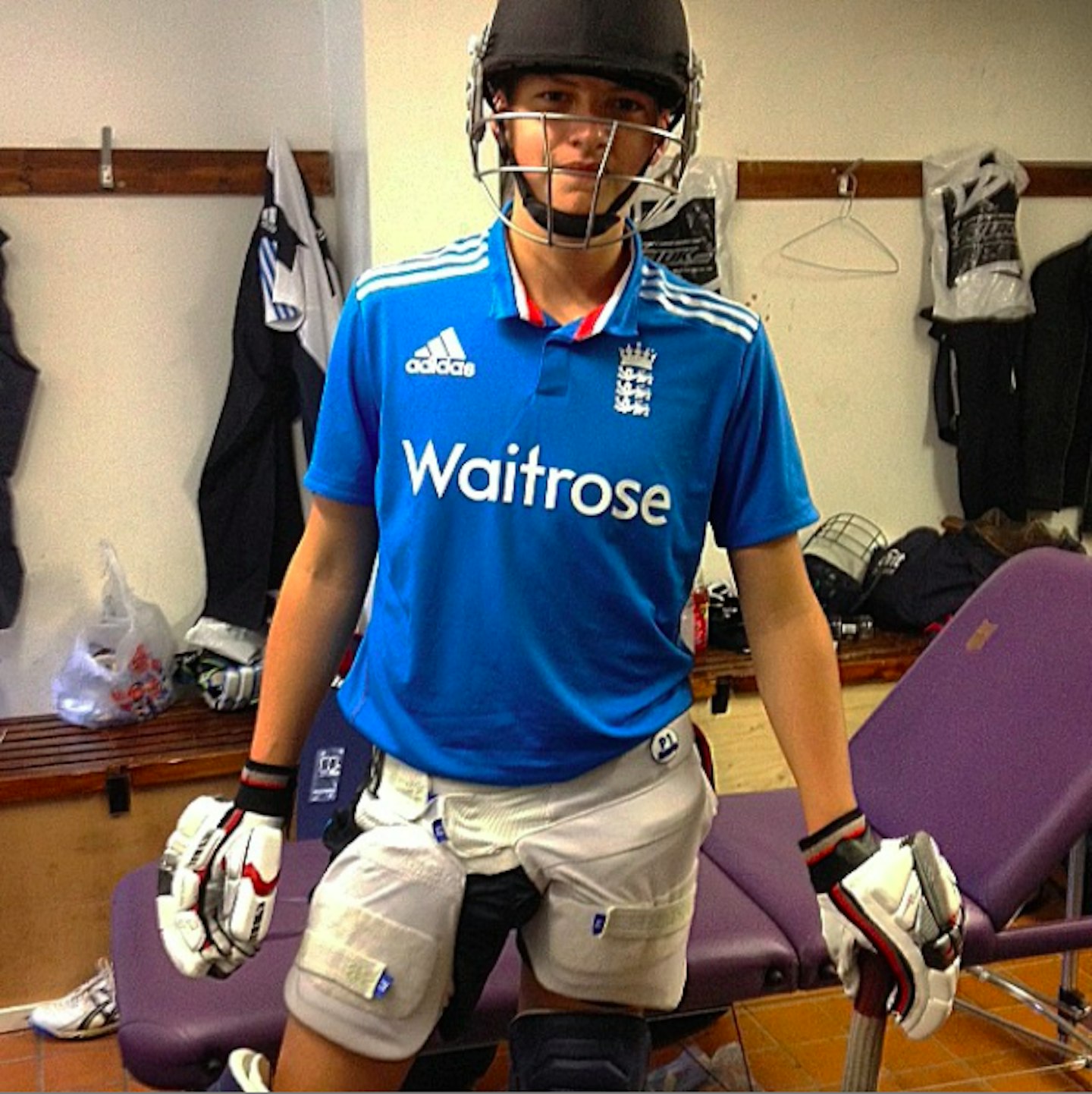 7 of 16
CREDIT: Instagram
Hugo Hammond
When he was a teenager, Hugo played Cricket for England's Physical Disability team.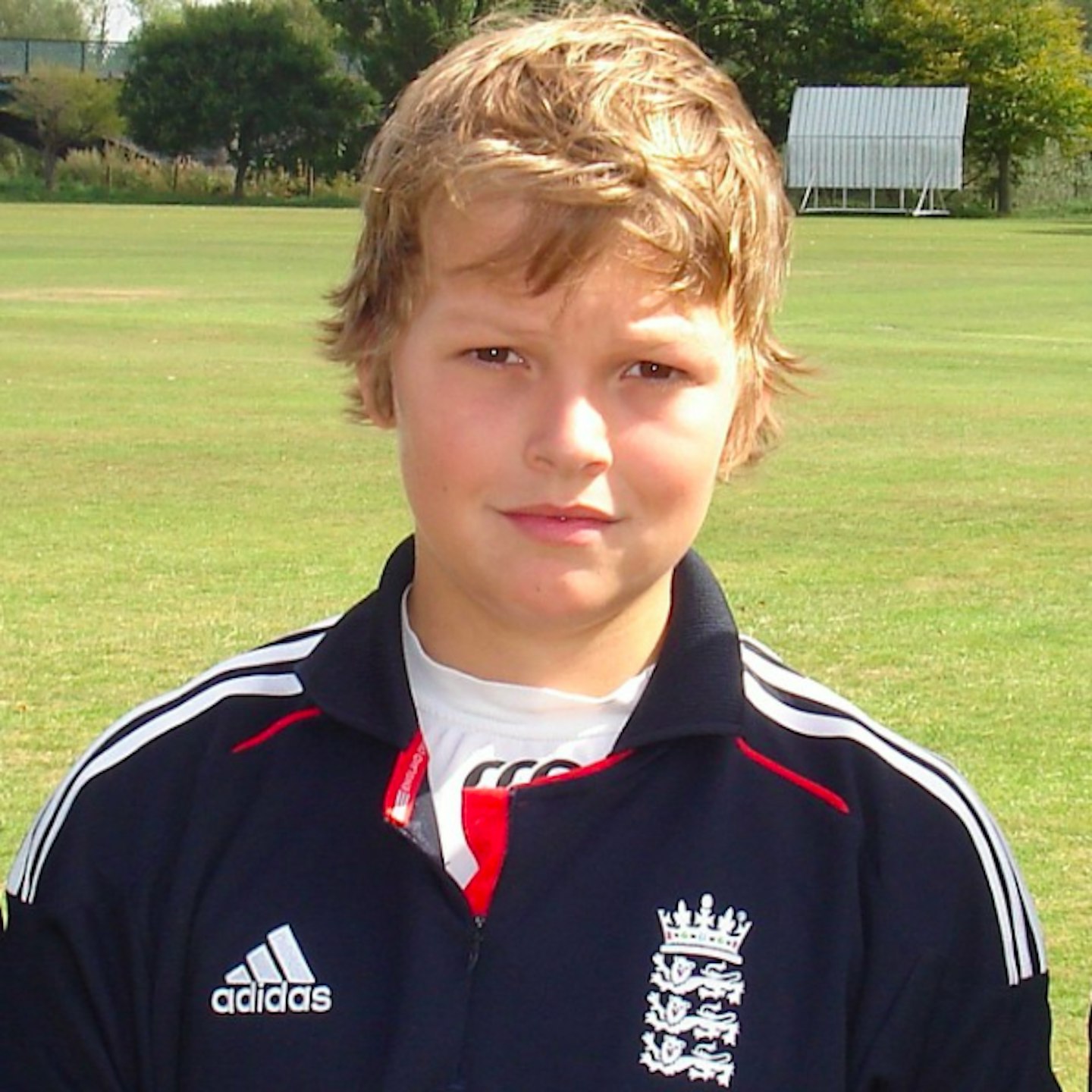 8 of 16
CREDIT: Instagram
Hugo Hammond
PS. Baby Hugo for your viewing pleasure x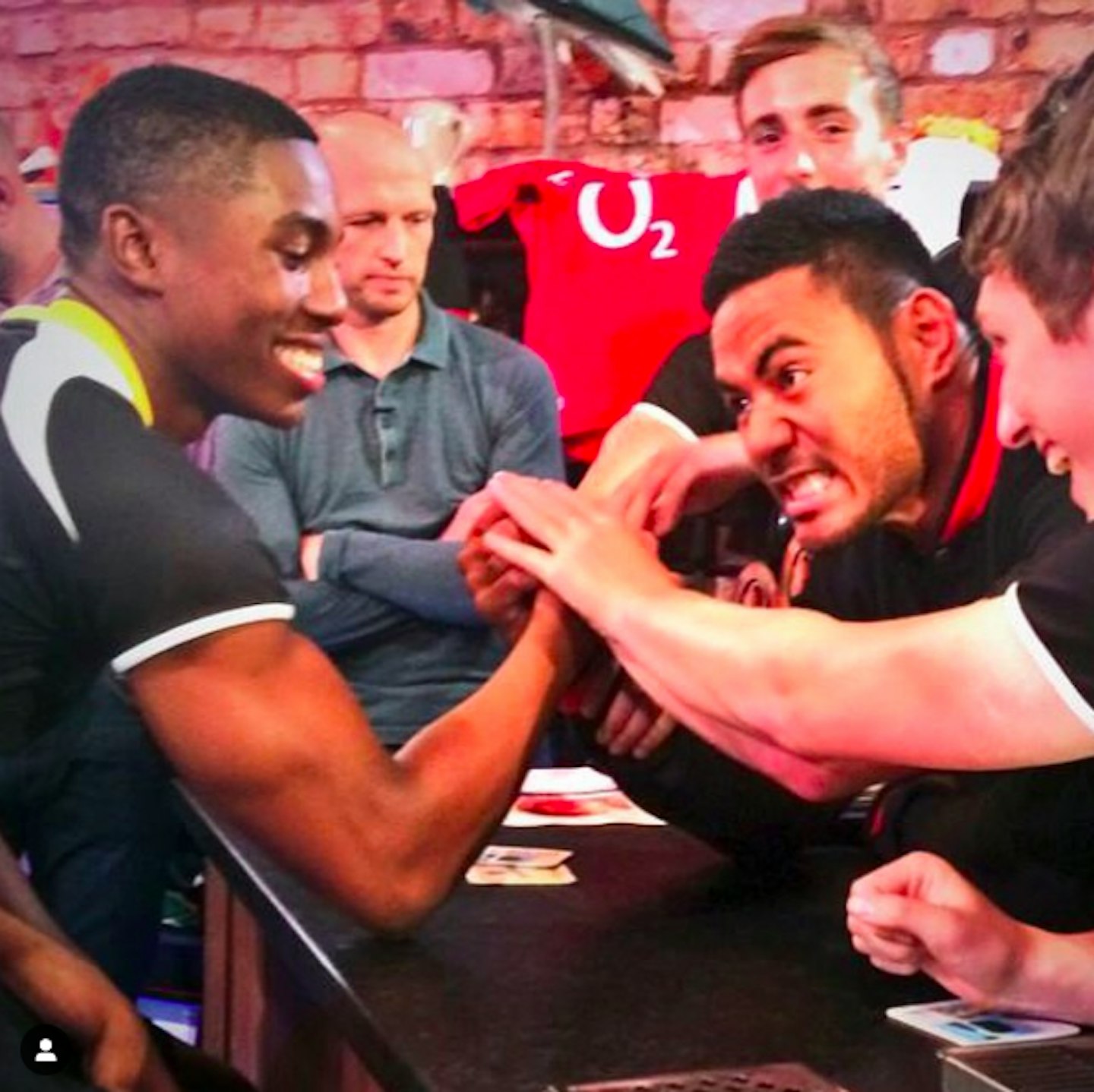 9 of 16
CREDIT: Instagram
Aaron Francis
Like Kaz, Aaron was already trying his hand as an influencer before he signed up to Love Island and so most of his photos are pretty glossy, but scroll down far enough and we found this photo of him seemingly winning an arm wrestle against Somoan Rugby Union player Many Tuilangi.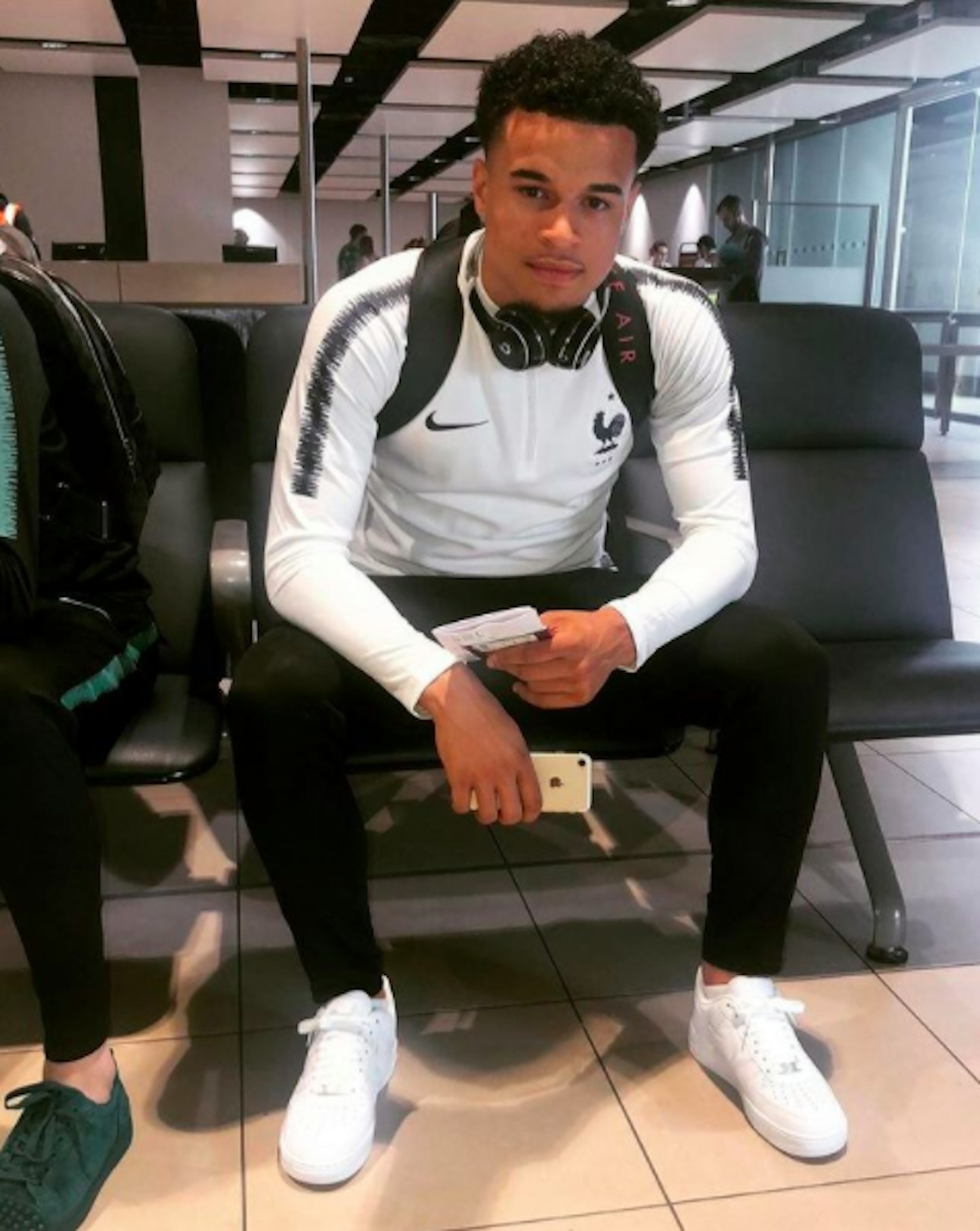 10 of 16
CREDIT: Instagram
Toby Aromolaran
Toby's not giving anything away with this sultry selfie from 2018, other than perhaps that he's heading off on his holidays, judging by his passport and boarding pass. He doesn't look that excited about it though, does he?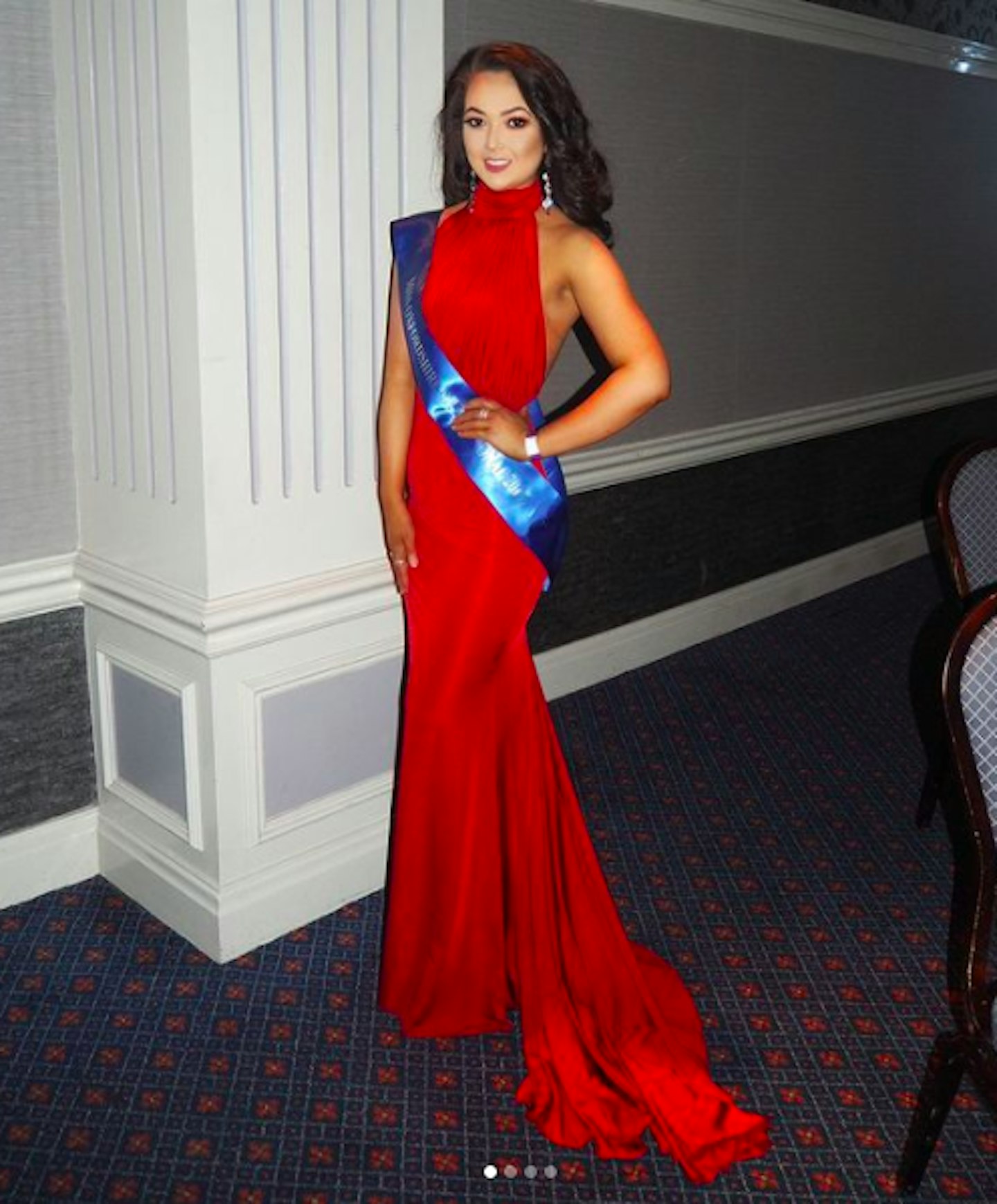 11 of 16
CREDIT: Instagram
Sharon Gaffka
In case you missed it, Sharon used to compete in beauty pageants and was Miss UK 2018. Here she is from the Galaxy pageant that same year.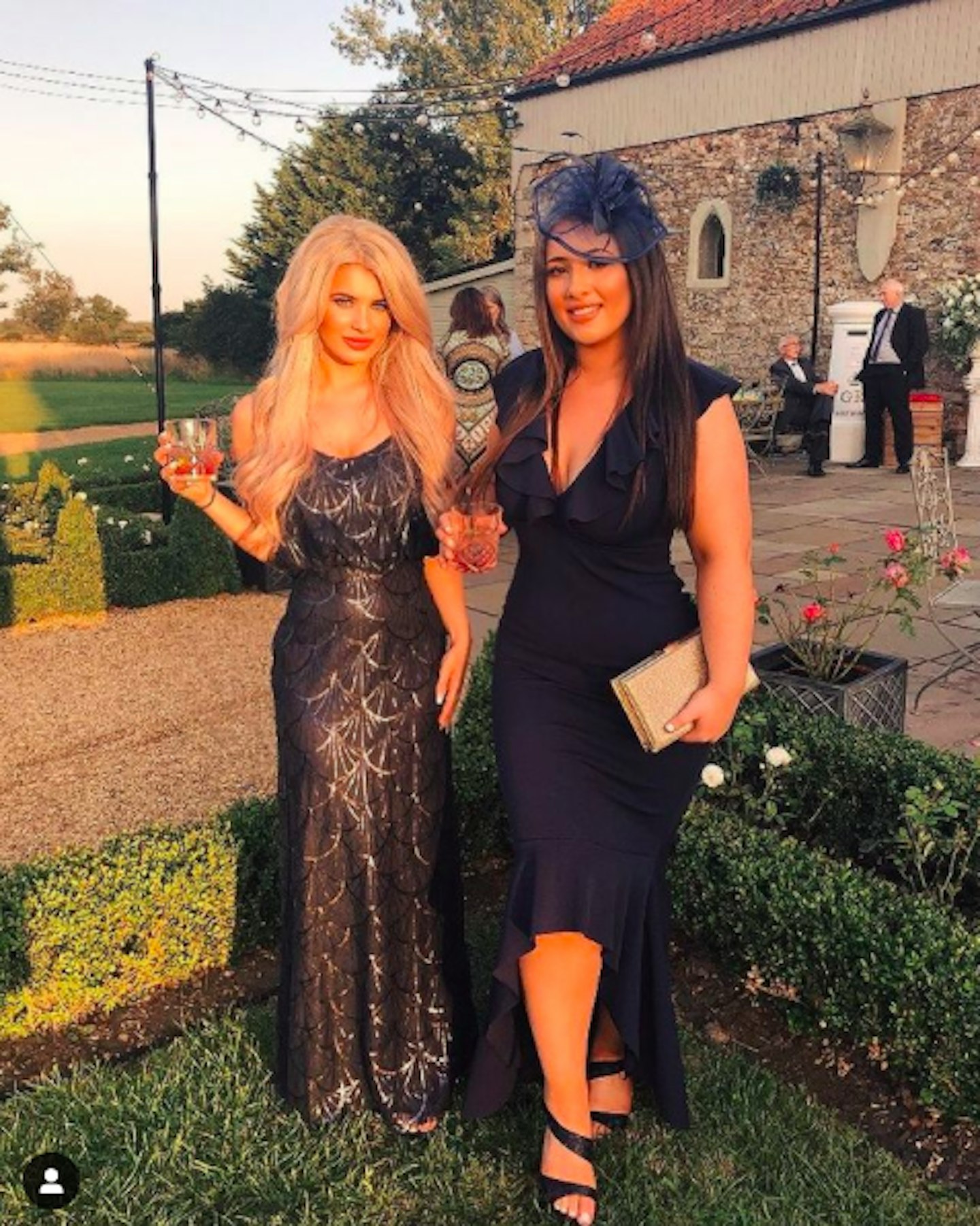 12 of 16
CREDIT: Instagram
Liberty Poole
It looks like Liberty has always been a big fan of the finer things in life - as well as a blonde hair extension or two - judging from this snap with a pal from 2019.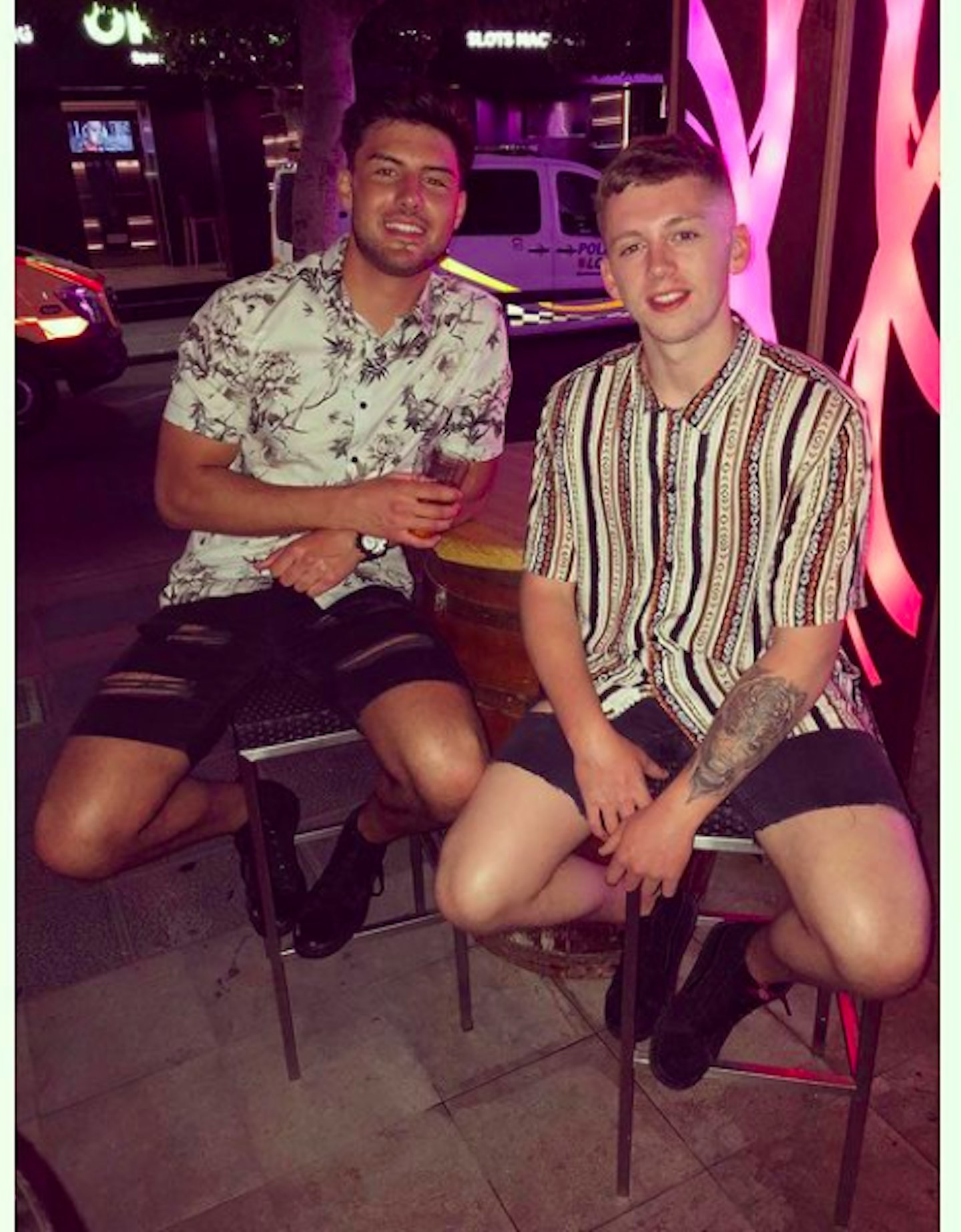 13 of 16
CREDIT: Instagram
Liam Reardon
Viewers couldn't believe that Liam was only 21 when he entered the villa, but here's proof that Liam looked 30 way back in 2018 (regular teenaged boy for reference).
14 of 16
CREDIT: Instagram
Rachel Finni
This photo of Rach taken on a night out was posted in 2017 but captioned, "2 Years Ago ud83dude2b#CanILookLikeThisAgainPlease", so we can assume it's from way back in 2015.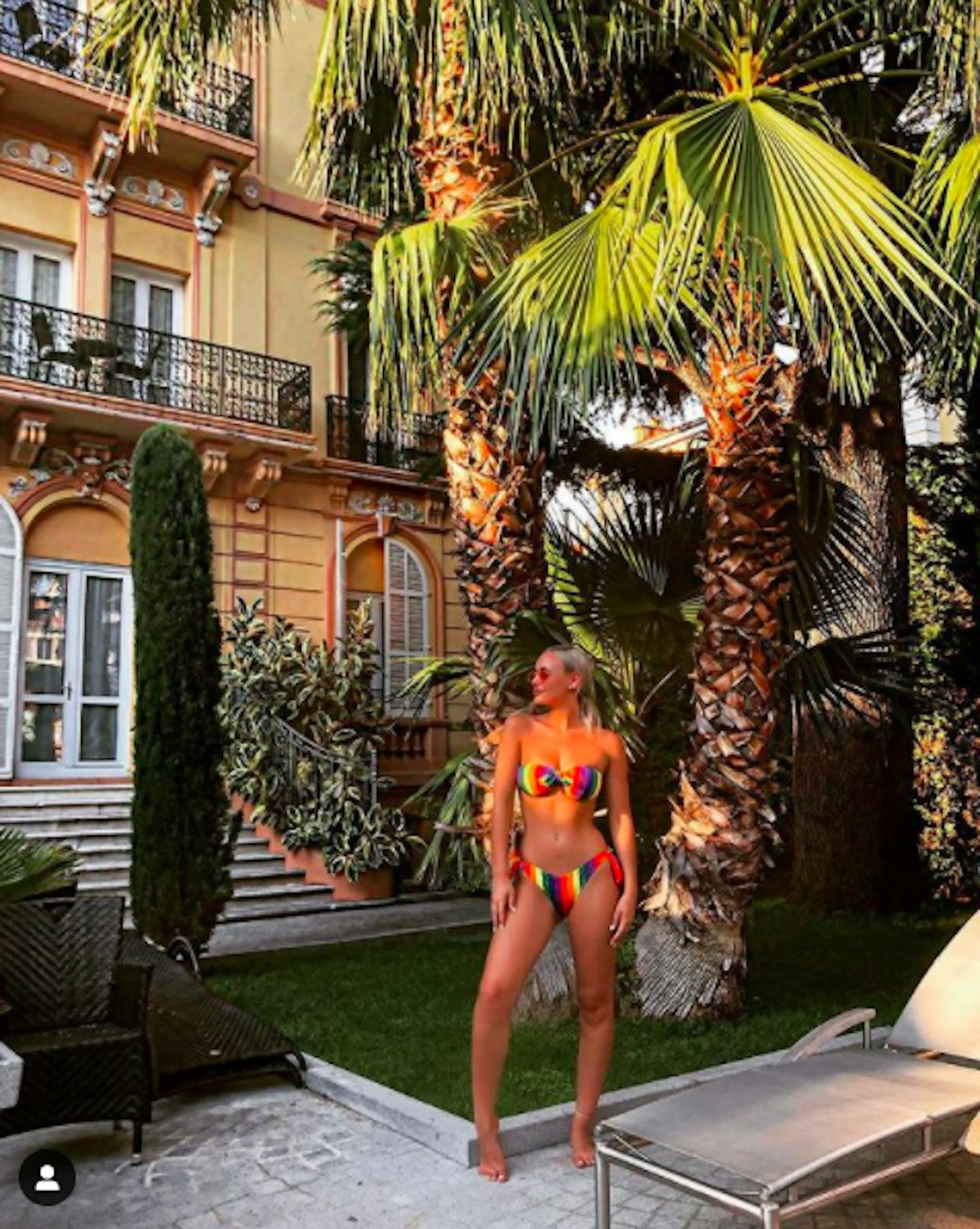 15 of 16
CREDIT: Instagram
Millie Court
Proving she's always been a fan of posing up a storm in a bikini, we're majorly jeal of Millie's 2018 holiday to Cannes. Ahh, holidays - remember those?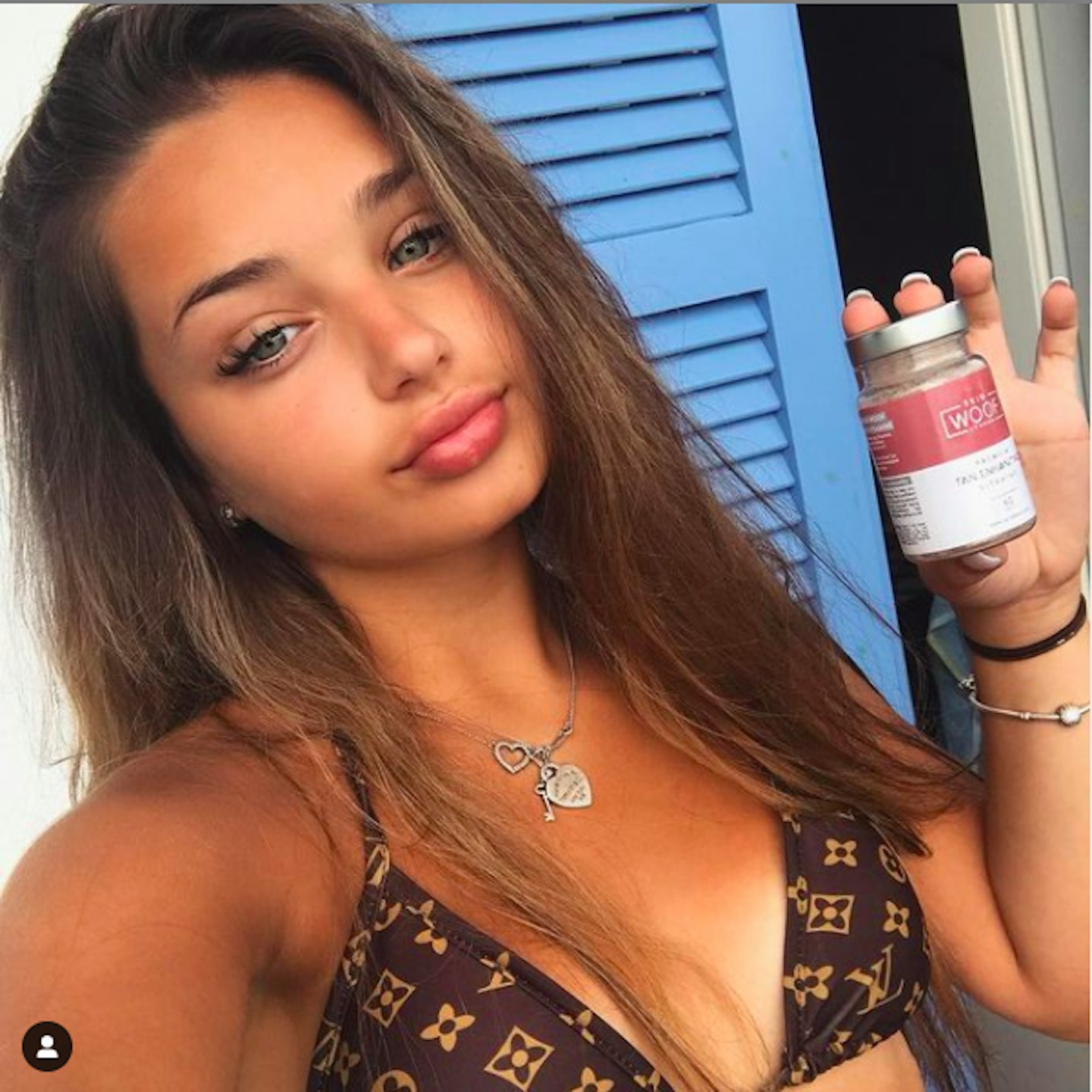 16 of 16
CREDIT: Instagram
Lucinda Strafford
Right, we can't actually believe this 2018 photo of bombshell Lucinda - have Love Island checked her I.D.? Is she old enough to be on the show?
How old is Sharon Gaffka?
Sharon Gaffka was born on 1 December, making her 25 years old.
Where is Sharon Gaffka from?
Sharon is originally from Didcot butm according to her Instagram bio, she splits her time between Oxfordshire and London.
Is Sharon Gaffka on Instagram?
Yes, Sharon Gaffka is on Instagram @sharongaffka.
Is Sharon Gaffka still friends with Hugo Hammond?
Sharon revealed she was no longer friends with her fellow Love Islander Hugo Hammond in June 2022 and claimed she "cut him off" because of his "inappropriate" behaviour. She accused Hugo of "joking about her being spiked" and "inappropriate touching".
Sharon explained, "When I got to the hotel I had been texting him and he called me a basic bitch for going to this club. Then I FaceTimed him because he seemed quite drunk and he made jokes about me getting spiked. His friend messaged me like, 'You've upset Hugo' and I was like, 'F--k off!' What are you, like five? Why is your mate messaging me?
"I haven't spoken to him since. He's tried to message me and I don't think he knows what I've done. I hung up and then he messaged me again and I told him to f--k off. My friend was there and I was in the Hilton lobby going mental calling him all sorts. I was like, 'You're a nasty piece of work!"
She added, "There's other stuff going on like inappropriate touching, which he also probably doesn't remember. This is what I mean, nice guys aren't nice."
However, Hugo later hit back at Sharon on his TikTok story. He said, "I wouldn't joke about someone being spiked, it's just not who I am, friend or not". The former PE teacher also claimed the "inappropriate touching" accusations were "outrageous and simply false".
Did Sharon Gaffka date Chuggs Wallis?
Sharon sparked rumours she'd recoupled with fellow dumped Islander (and bucket hat entrepreneur) Chuggs Wallis when they were spotted looking VERY cosy on a night out in London.
However, Sharon soon set the record straight, telling Grazia, "Chuggs and I are just friends. I have seen a lot of comments and questions about Chuggs popping up along the bottom, but no, Chuggs and I are just friends. We went out for lunch because I was already staying in London, if anyone wants to know about the suitcase. I was actually leaving somewhere so we went for lunch and went out with his friends in the evening. Lunch got a bit out of control, but nothing happened there."
Hang on, are Sharon Gaffka and Michael Griffiths dating?
Chuggs wasn't the only name Sharon's been linked to as she sparked romance rumours with 2019 Islander Michael Griffiths. Again though, she revealed it was all nothing but speculation.
Sharon explained, "We just had a conversation at an event to be honest. We were making jokes at each other. There's nothing going on there.
"If I had a pound for every time someone asked me about Michael, I would probably be on a boat somewhere. From the pictures I've seen, I can see why people would think that [we were together] but it's just because I'm quite deaf and it was loud."
Did Sharon Gaffka say something about Zara Holland?
Just days before she entered the villa, it was revealed that Sharon Gaffka wouldn't be following in former Love Islander Zara Holland's steps and having sex on TV.
Yep, though fans of Love Island love a bit of the 'ole Do Bits Society to keep 'em entertained, friends of Sharon claimed that there was "zero chance" of Sharon doing the dirty on TV.
Why did Sharon sign up for Love Island?
Well, Sharon herself claims that she was keen to get stuck into villa life because she's, "the only single one in [her] friendship group."
Bless her.
She said, "They're either married or planning on getting married. I don't want to be the only one in the group chat that is single anymore!"
What is Sharon's type on paper?
In a nutshell, taller than her, someone who can make her laugh and "an intellectual."
Describing how she's going to play it once in the villa, Sharon said, "I have this thing where if something doesn't work out with one person, I'll try and go for the other extreme to see if that works out."
Interrestinggg.
What's a fun fact about Sharon?
Did you know that Sharon and the one and only Molly-Mae Hague had the same pageant director? We certainly didn't.
What does Sharon want to achieve on Love Island?
Pals of the first Love Islander told the MailOnline last week that Sharon, who is an ambassador for Young Women's Trust, will "surprise" fans of the Mallorca-based show.
They said, "Sharon is intensely political and a big campaigner around equality and women's rights. She's always talked of wanting to work in politics so is likely to use her platform on the show to talk about issues which she feels passionately about."
WOO! Yes, Sharon 💪.
Speaking about being an ambassador, Sharon said, "When I went to Japan for Miss International, I became an ambassador against domestic violence of women in Japan.
"I did a few campaigns on period poverty and worked with a few organisations and charities. I signed up to be one of their sponsors and they approached me to become an ambassador."
WATCH: 'I still get 🍆 pics' Alex and Olivia talk Love After Love Island
NOW! MORE LOVE ISLAND NEWS!
Love Island's Faye Winter reveals shocking fact about smoking in 2021 series
Love Island's Toby Aromolaran: 'Me and Hugo are not friends'
Oh, and she loves that top Belle Hassan has 👀.
Is Sharon Gaffka on Twitter?
Yes Sharon Gaffka is on Twitter @sharonnjgaffka.
What is Sharon Gaffka's ethnicity?
According to her Instagram biom Sharon Gaffka is Indonesian, Polish and British.