Ah, TikTok. The video-sharing app starts with a well-intentioned Asos haul (research!) and it ends with us, hours later, watching fancy home tours of places we will never live in.
But despite our inability to focus, TikTok is educational too. In fact, we've learned many tips and products from stranger's videos on the internet including how toDIY blow-dry your hair, found the best honeycomb leggings and discovered the £12.99 powder foundation that went viral on TikTok for its 'flawless' finish.
The latest trend to dominate the FYP page is this summer's wrap top. Worn by the likes of Molly-Mae Hague, Zara McDermottand Joanna Chimonides, it's the easiest way to update your wardrobe during sunnier climes.
Love Island'sFaye Winter also rocked the trend with an underboob wrap bikini top,which has already sold out on PrettyLittleThing. The Love Island effect, amirite?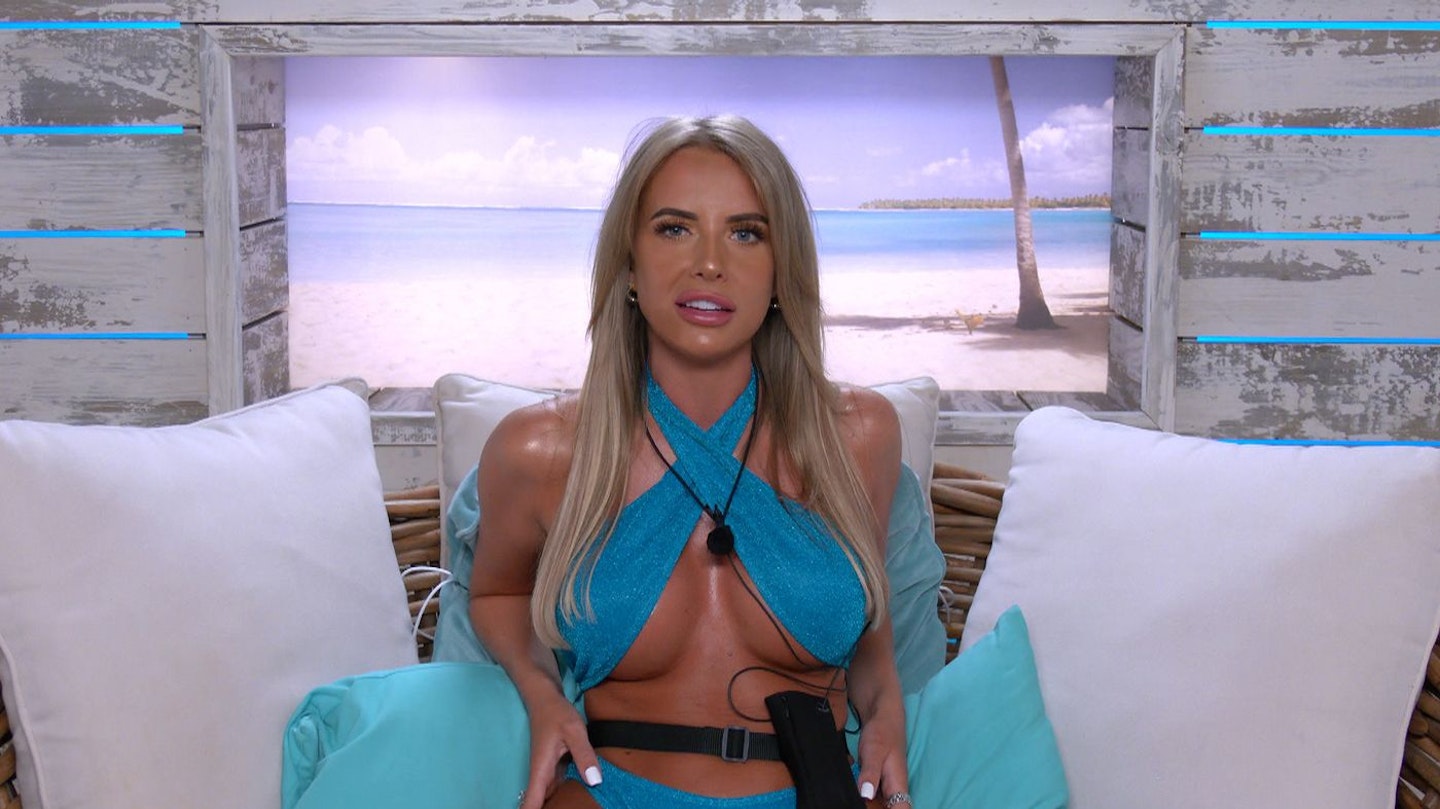 Risqué? Yes. Will we be wearing one this summer? Yes.
The wrap tops are a nod to theY2k fashion trendsthat are having a resurgence and perfect for making an entrance to all the brunches, lunches and drinks you have in your calendar this summer.
We've found the very best underboob wrap tops on the internet right now, so you can focus your time on things that really matter. We recommend gin.
SHOP: the best wrap tops and cross wrap tops to wear in 2021:
Just so you know, whilst we may receive a commission or other compensation from the links on this page, we never allow this to influence product selections.
The best wrap tops 2021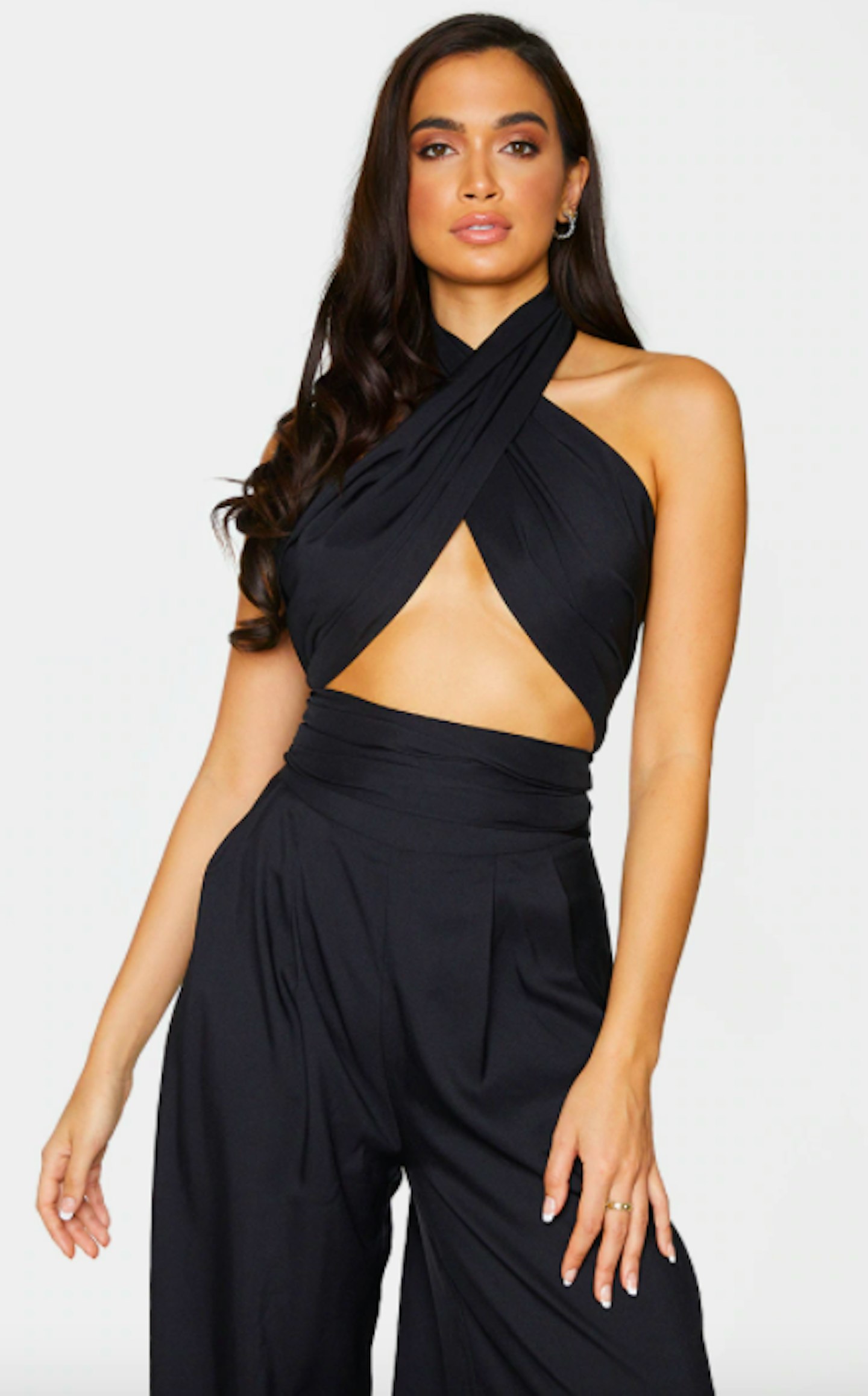 1 of 10
Black cross front top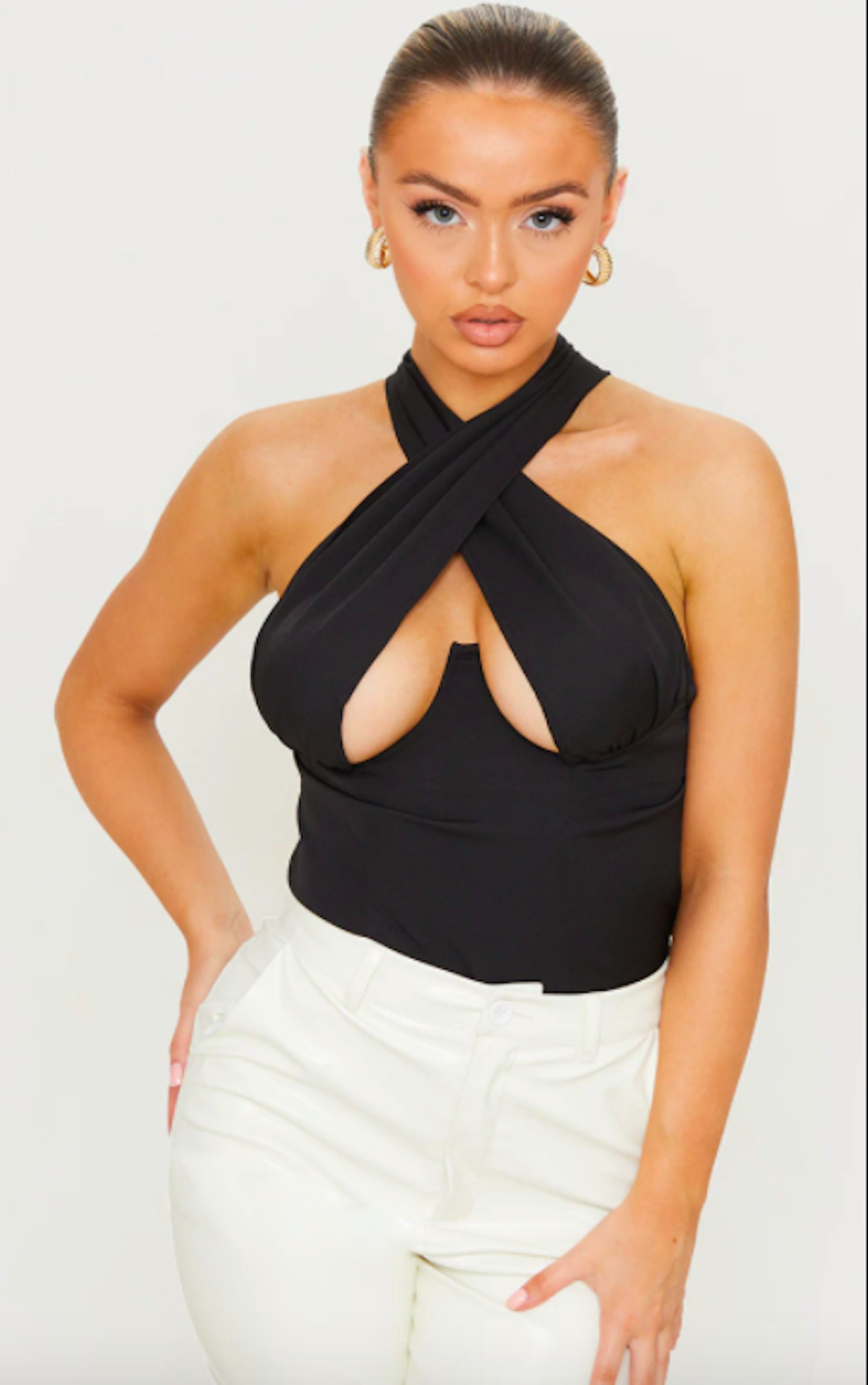 2 of 10
Black Woven Cross Over Zip Top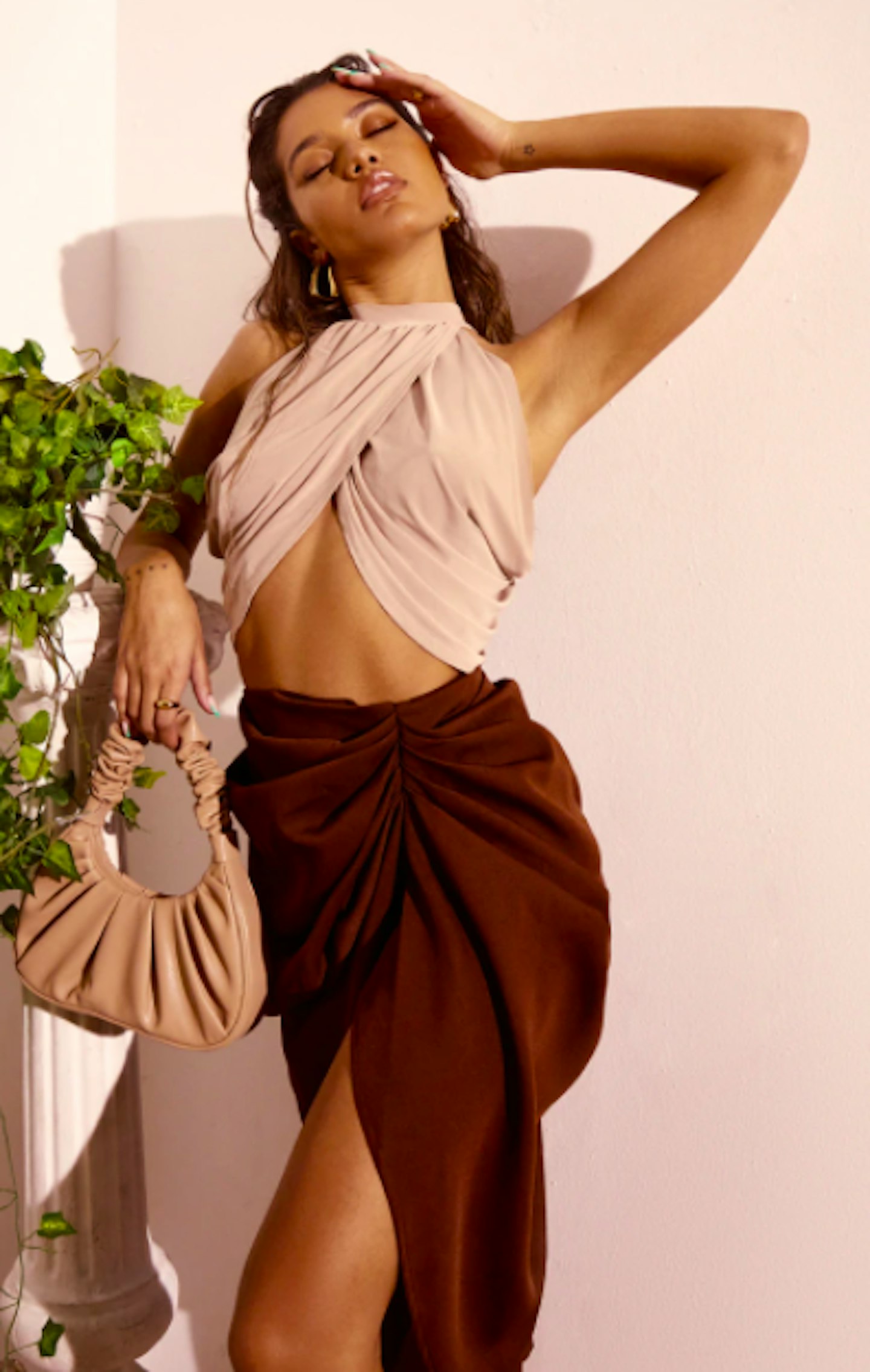 3 of 10
Champagne wrap crop top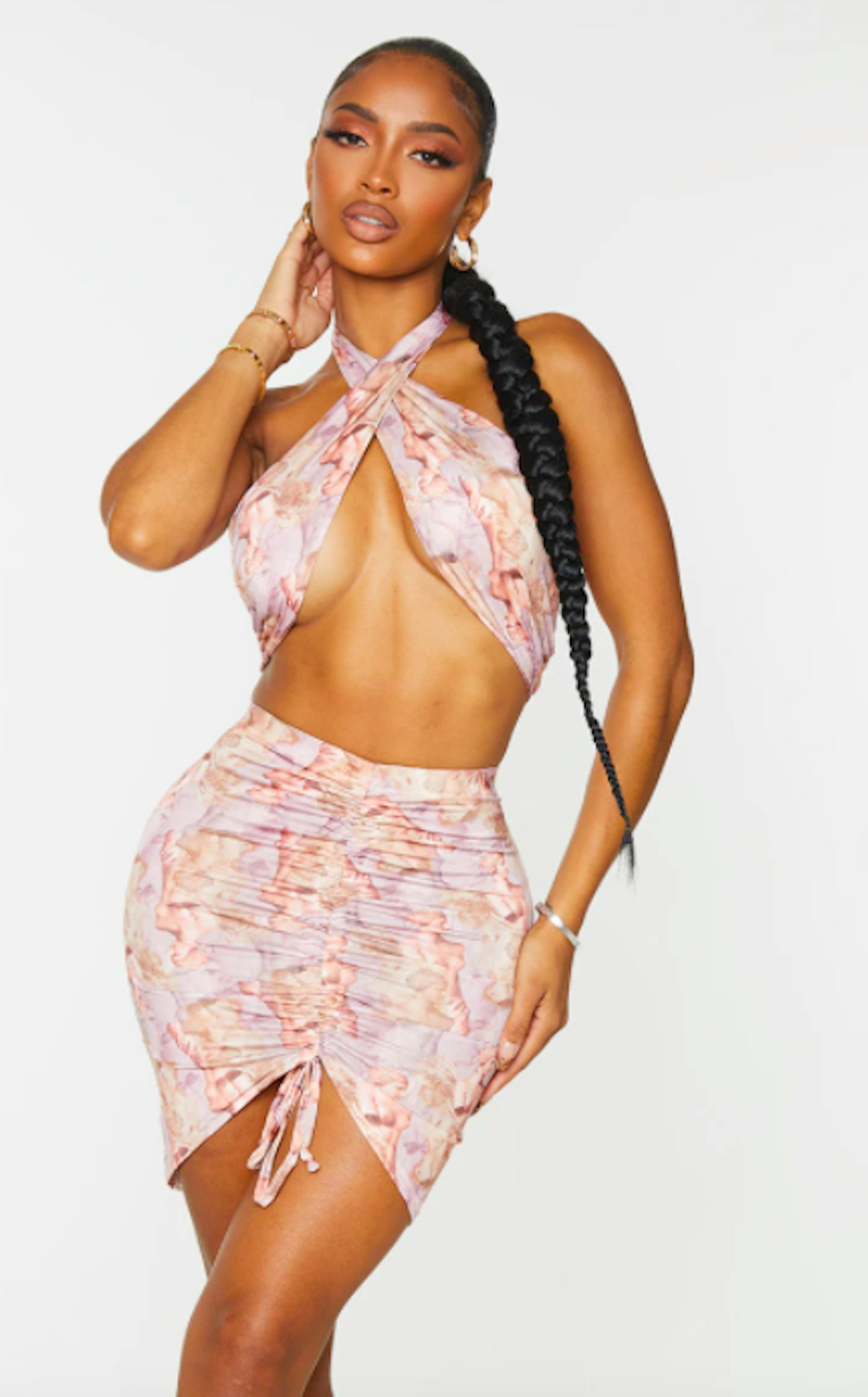 4 of 10
Shape slinky wrap top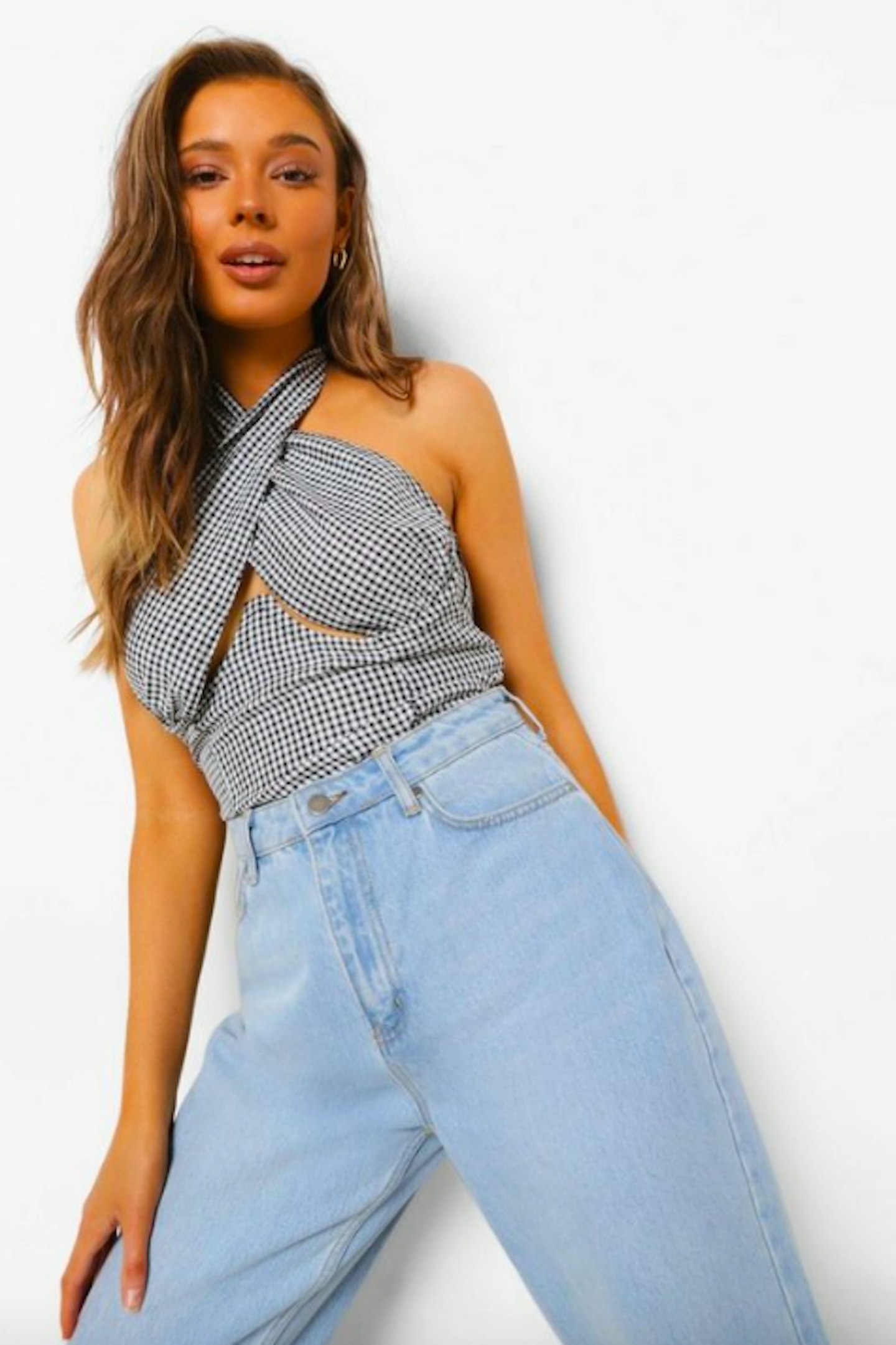 5 of 10
Check Cross Over Corset Style Top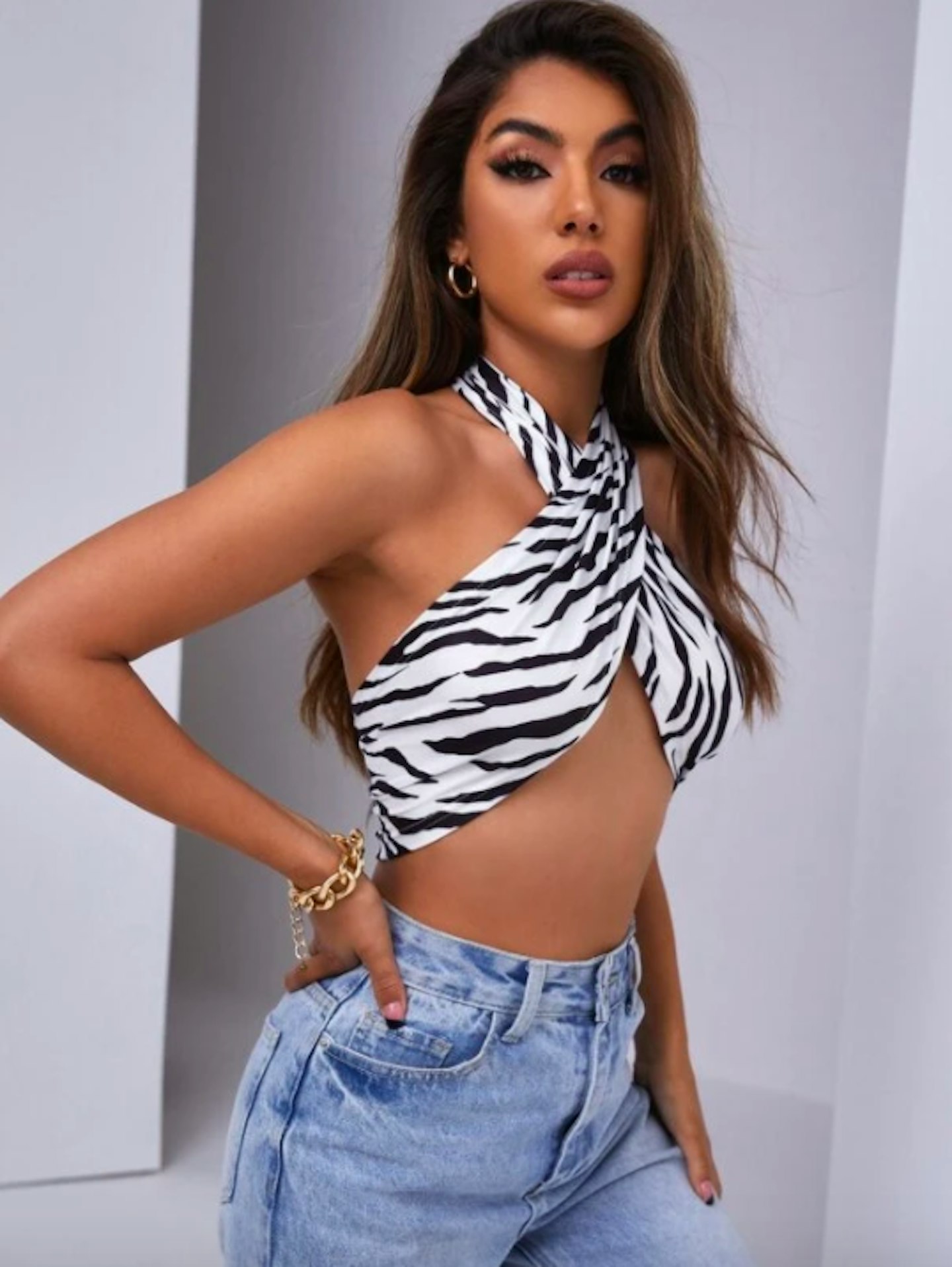 6 of 10
Halterneck Tie Backless Zebra Stripe Crop Top
7 of 10
Cross Wrap Crop Tank Top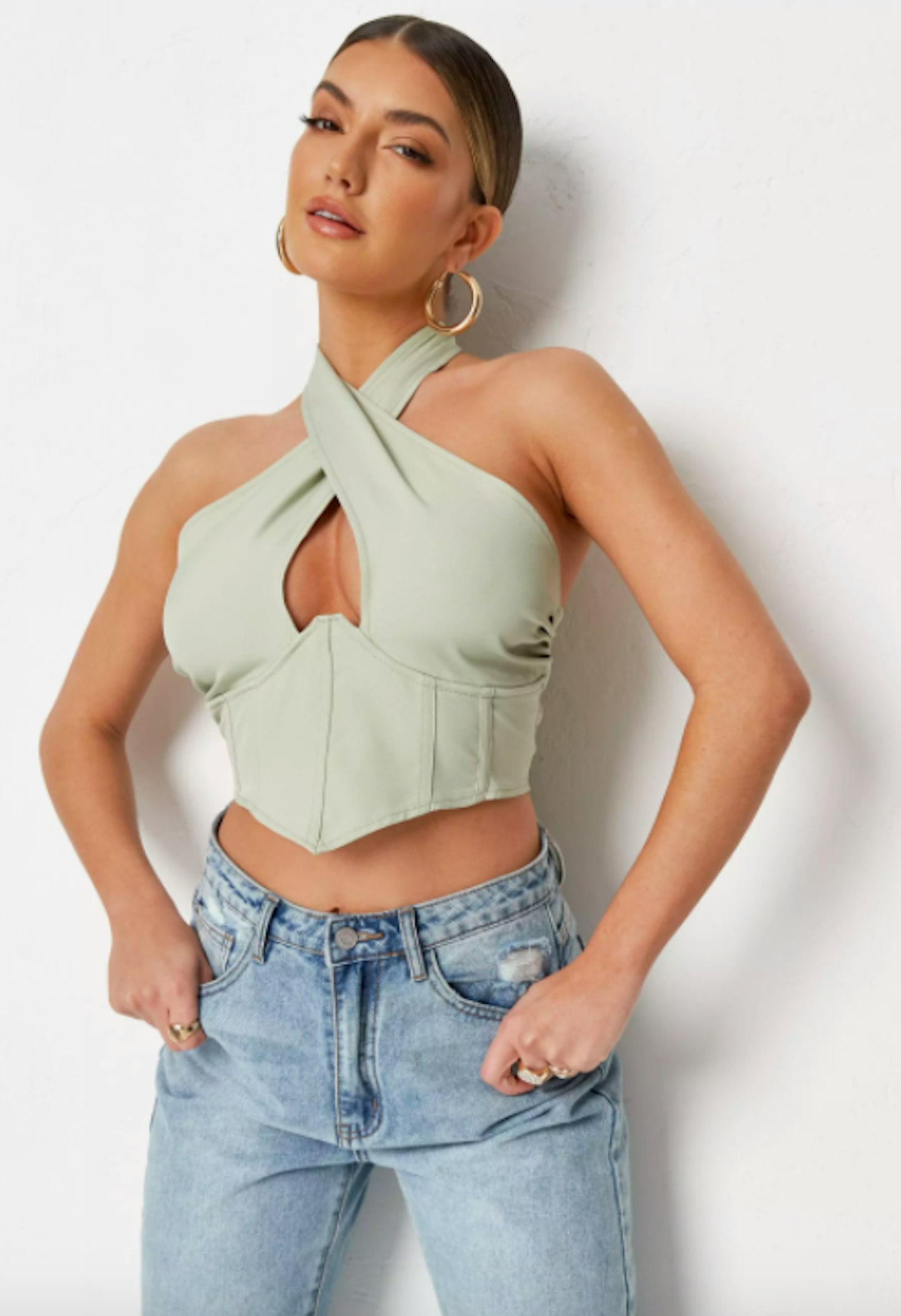 8 of 10
Mint Wrap Halterneck Corset Top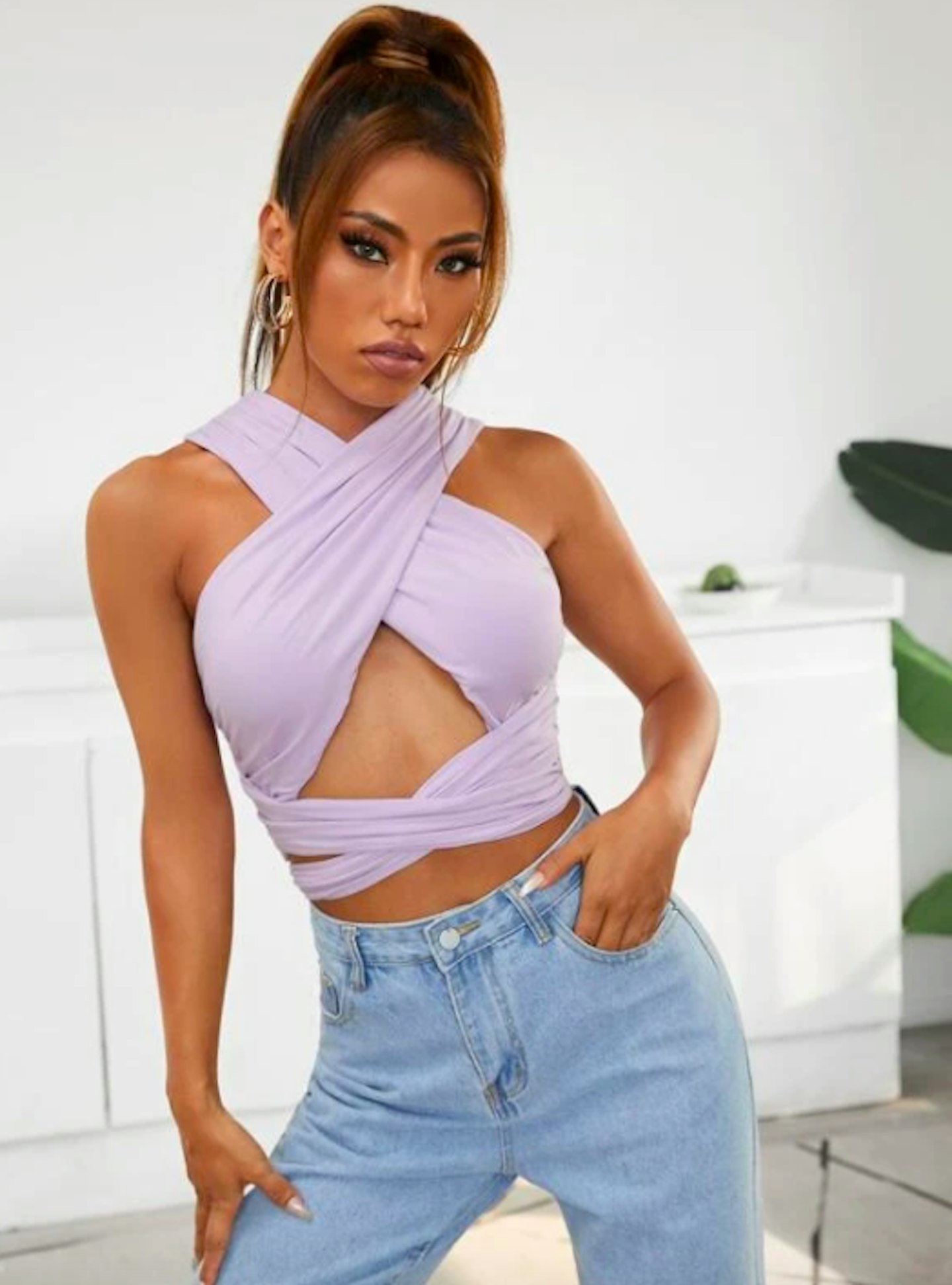 9 of 10
Cross Wrap Front Tie Back Halter Top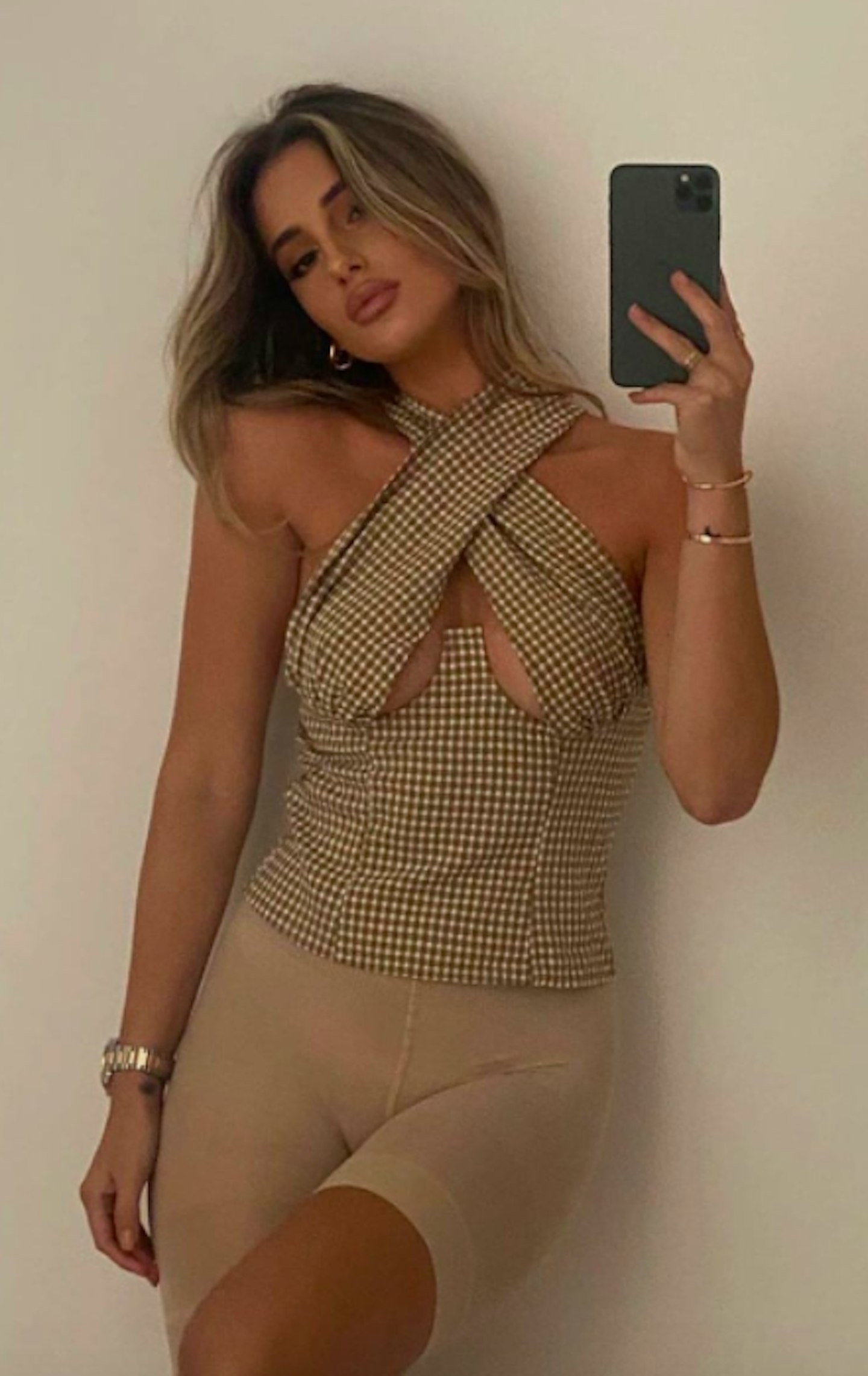 10 of 10
Brown Woven Check Print Underbust Cross Over Zip Top
Now! More news!
Meet the £50 River Island dress the internet is currently obsessed with
What to buy from H&M new in, according to the heat style team
Non-rubbish ways to feel er, less rubbish
Start a new hobby: whether it's pottery or baking bread, now is the time to make the most of your free weekends and quiet evenings. Anything that gets us off our phone for a bit gets a yes from us.
Make your bed first thing: a tidy bedroom equals a tidy brain, people. It will take you less than a minute and will help you feel more... y'know, together.
Invest more in your friendships: the pandemic has meant we've felt more alone than ever before. Remember second and third-tier friends? Send WhatsApp messages, forward memes and even make their day with a thoughtful letterbox gift. Ah, we feel better already.