Y2K fashion is all over social media right now and we're living for it. Maybe you've seen it on TikTok or have been secretly hoarding clothes from your teenage years just in case, but either way, the Y2K aesthetic is back. It's super chic and works for ANYONE, so let's get shopping. Grab your flip phone and play NSYNC on your Walkman - here's how to style the Y2k fashion trend.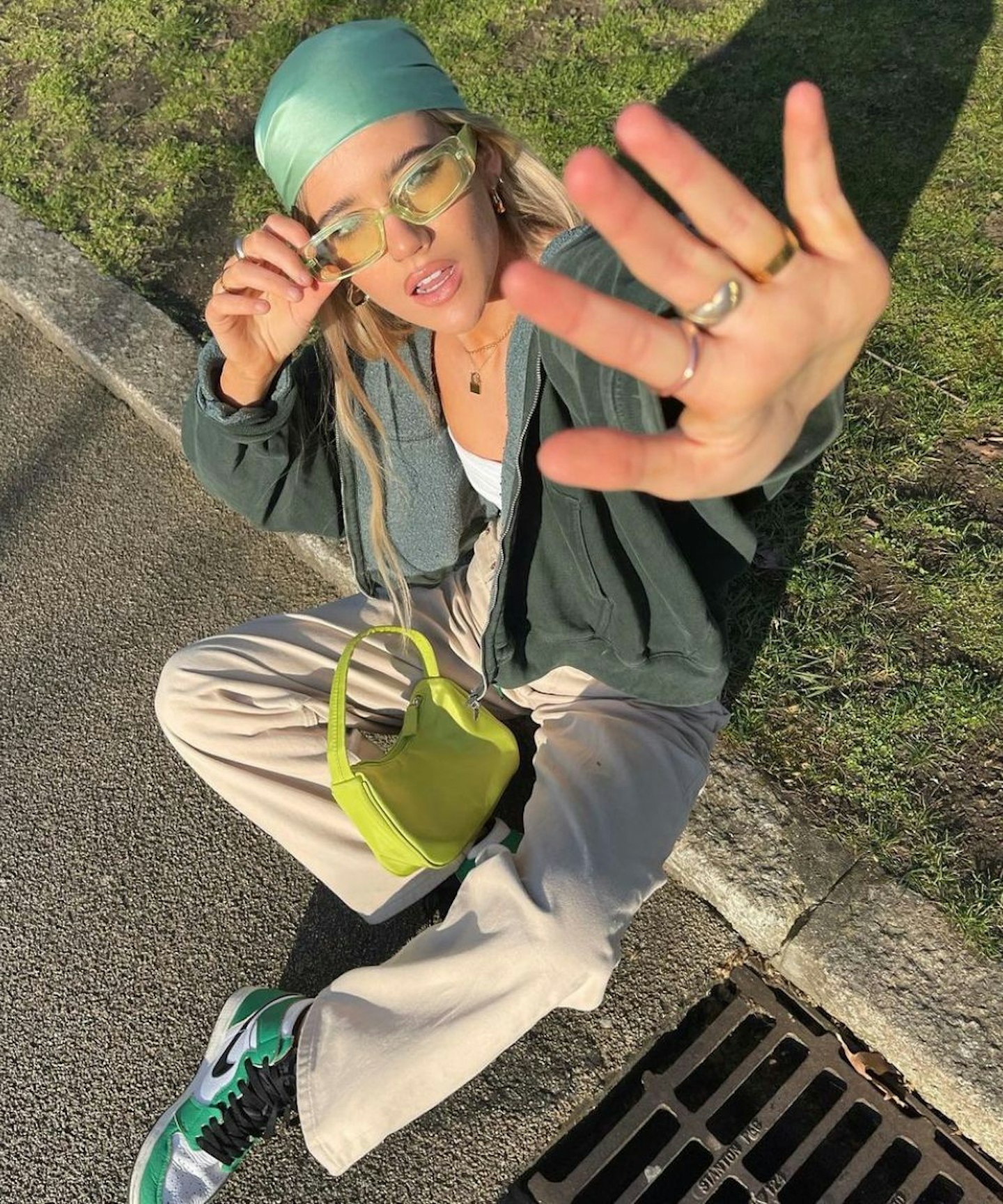 Think Paris Hilton mixed with a Bratz doll. Yeah, 'that's hot!'. The Y2K aesthetic is inspired by the late '90s and early to mid-'00s, aka the ultimate era for pop stars, velour tracksuits, glitter and pure nostalgia. If you have a passion for fashion and a love of all things pastel, metallic, faux fur, and Spice Girls chic, then this trend is for you.
It was all about pleated skirts, strappy sandals, wide-leg jeans, chunky trainers and statement baby tees. Grab a tiny shoulder bag and you were ready to live your best Carrie Bradshaw fantasy. This aesthetic is all over Instagram and Tik Tok, so we can finally dig out our old butterfly clips and feel whole again.
Now you're all clued up, get in loser, we're going shopping.
SHOP: The best Y2K fashion essentials you need in your wardrobe
Description
ASOS brought back the infamous Tammy Girl brand, which was most iconic for many of our childhood
Description
Baguette bags are THE statement piece you need to tie your y2k look up in a bow. Think Paris
Description
Remember the iconic 'Dump Him' tee Britney Spears wore back in 2002? Well now, you can get the look.
Description
Yes, yes and yes to some y2k-themed sunnies. These purple frames will see you through all the
Description
If you haven't already seen, hair clips are very much back and here to stay. Plus, they make up
Description
If there's any piece of jewellery you need, it's a pull-cord necklace with a whopping big gem on
Description
Phone charms are *the* cutest addition to the y2k trend. I mean, how could you say no to some
Where can I shop Y2K fashion?
Now, it's hard to know where to look when you want to snap up the best fashion pieces out there, but if you're looking for vintage, second-hand and y2k-inspired products, we do have some favourites in mind. Here's where to shop if you're looking for the hottest noughties trends...
What is Y2K fashion?
Quick history lesson (calling it history hurts, tbh, but let's move on). The late '90s and early '00s were all about the rise of the boyband, the modern technology boom and pop culture staples like Mean Girls and The O.C. All of this inspired the fashion of the time, as we desperately aspired to dress like Regina George and Marissa Cooper. The trend fuses sporty influences with mini skirts, accessorized with chokers, plastic jewellery, and oversized sunglasses - and now it's back for us to enjoy, too.
What's the Y2K aesthetic?
If you're looking for some Y2K aesthetic inspo, here's everything you need to know and what to wear, whether you're going on a big night out or just hanging out, going shopping...
Girl's night out: A slip dress with strappy heels and a baguette bag.
Working out: All we can say is, think Britney Spears rehearsing for a tour.
Date night: A pleated mini skirt and a tie-front cardigan is the ultimate cute but flirty combo.
Going shopping: Throw on a Juicy Couture tracksuit and keep it comfy but chic.
At the beach: Tinted glasses and a bandana are major summer vibes.
Casual work day: A 90's tea dress and a pair of Mary Jane shoes are super smart casual.
Caitlin Casey is a Senior Beauty & Fashion Products Writer for heat, Closer, and Grazia. She covers shopping, women's lifestyle, popular culture as well as all things trending.