We're only a week into the brand-new series of Love Islandand we've already had toe fetish talk, the quickest first dumping of all time – sorry Shannon Singh - and now we've got two brand new bombshells, Liam Reardonand Chuggs Wallis.
Yep, Chuggs. You read that right. As the episode wrapped, Twitter erupted into chat about new boy Chuggs, who owns his own bucket hat company, Bobby Buckets.
Many questioned what Chuggs' real name was, because they were adamant that it is a nickname.
One viewer tweeted, "Chuggs is sending me, what reason does this man have to hide his government name #LoveIsland."
Another hilariously commented, "Creasing over the fact that Chuggs is trending in the middle of the day purely because his name is Chuggs #LoveIsland."
The topic of Chuggs even found its way onto heat's Under the Duvet with VOXI, where last year's winners Paige Turleyand Finn Tappjoined Harriet Rose and Chris Taylor.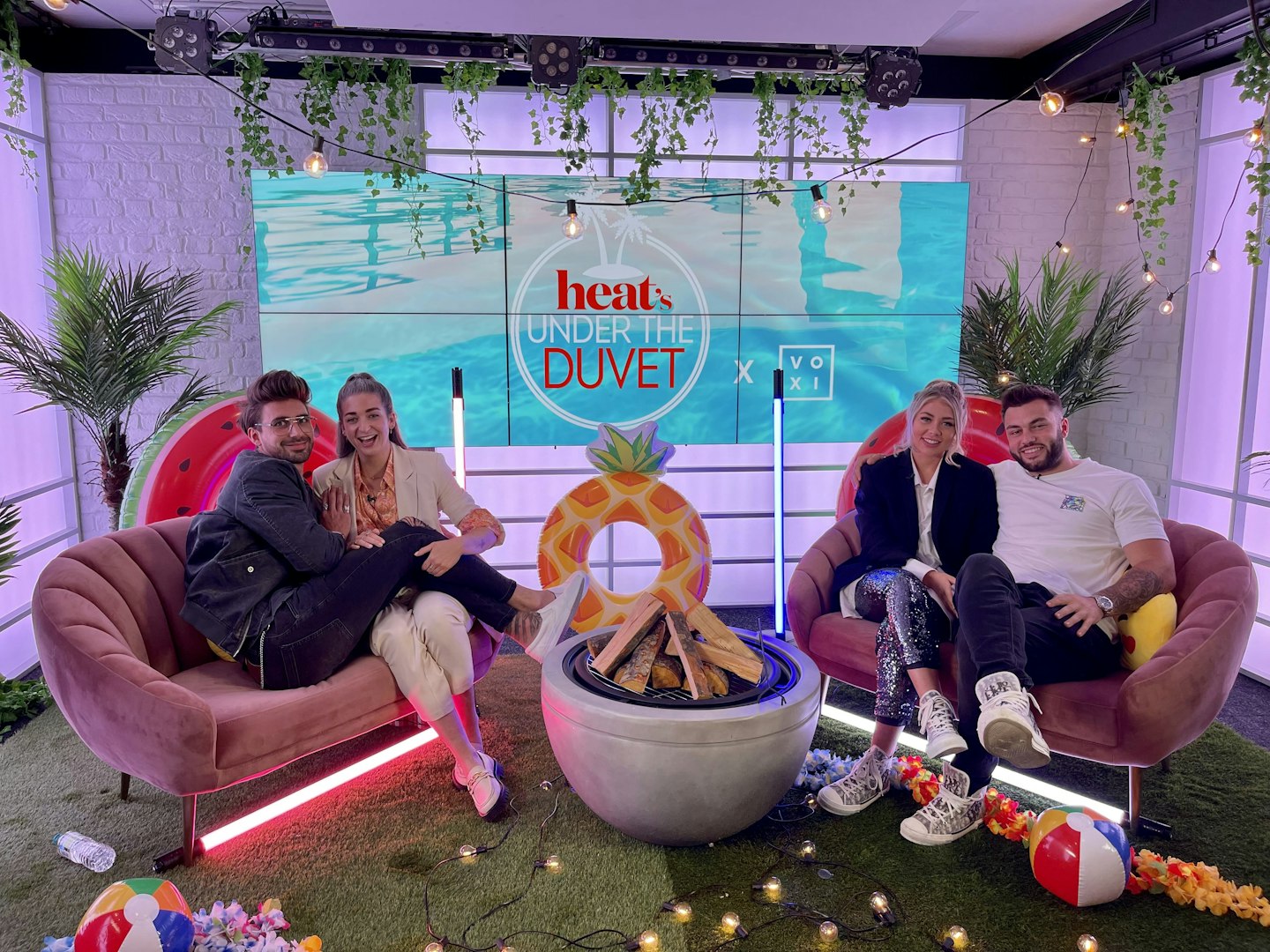 CHECK OUT how to follow the Love Island cast on Instagram, TikTok and YouTube
WATCH 'We've been engaged 5 times!' | Paige & Fin talk marriage and this year's Islanders!
The new boys quickly came up into conversation with Paige saying, "There's the two new bombshell boys isn't there?"
Harriet replied, "Yeah, one of them owns a bucket hat company, what do you think his real name is? Chuggington? Barnaby?"
Former Love Island legend Chris then chimed in with, "Barnabus Chuggerton III."
LOL.
As the suspense is clearly too much, we can reveal that Chuggs' real name is actually Oliver George Lee Wallis but he prefers to be called by his nickname.
Look! More Love Island news!
Love Island bosses' 'BRUTAL' warning to contestants revealed
Could this mean Love Island's Shannon Singh is returning for Casa Amor?
Love Island: Olivia Attwood responds to claims Faye Winter is 'trying to be her'
What is the meaning behind Chuggs' name?
Despite Chris Taylor thinking Chuggs' nickname was founded at university and has something to do with 'chugging drinks', the mystery surrounding his name was revealed on his first date with Sharon Gaffka.
After Sharon questioned his name, he came clean, explaining that it is actually a "baby name" mash-up made using the words 'cuddles and hugs'.
He said, "It's my nickname, like a baby name. Cuddles and hugs. My Christian name is Oliver."
Sharon then told him, "Okay...that's cute. I looked at it and was a bit like, 'Oh no, I feel like there's a story behind it'."
Chuggs told viewers before entering the villa, "I'm Chuggs, I'm 23 and I run a bucket hat business in Surrey.
"The person I care most about is me. I'd have absolutely no problem going after a girl if they were in a couple. My main objective is to find a girl, not to make friends.
"I've got a load of friends at home. I'm not afraid to tread on anyone's toes and I'm ready to go."
Read all about Chuggs, his reasons for going into the villa and the THREE girls he has his eye on here.