Love Island Season 7's runner-up Chloe Burrows has revealed exclusively to heat the REAL reason all Islanders have a sex code, because when are we not asking those BURNING questions you really want to know?
We'd like to immediately retract our use of the word 'burning' in this story, given the topic at hand (insert 'manicure' joke, though). Sorry.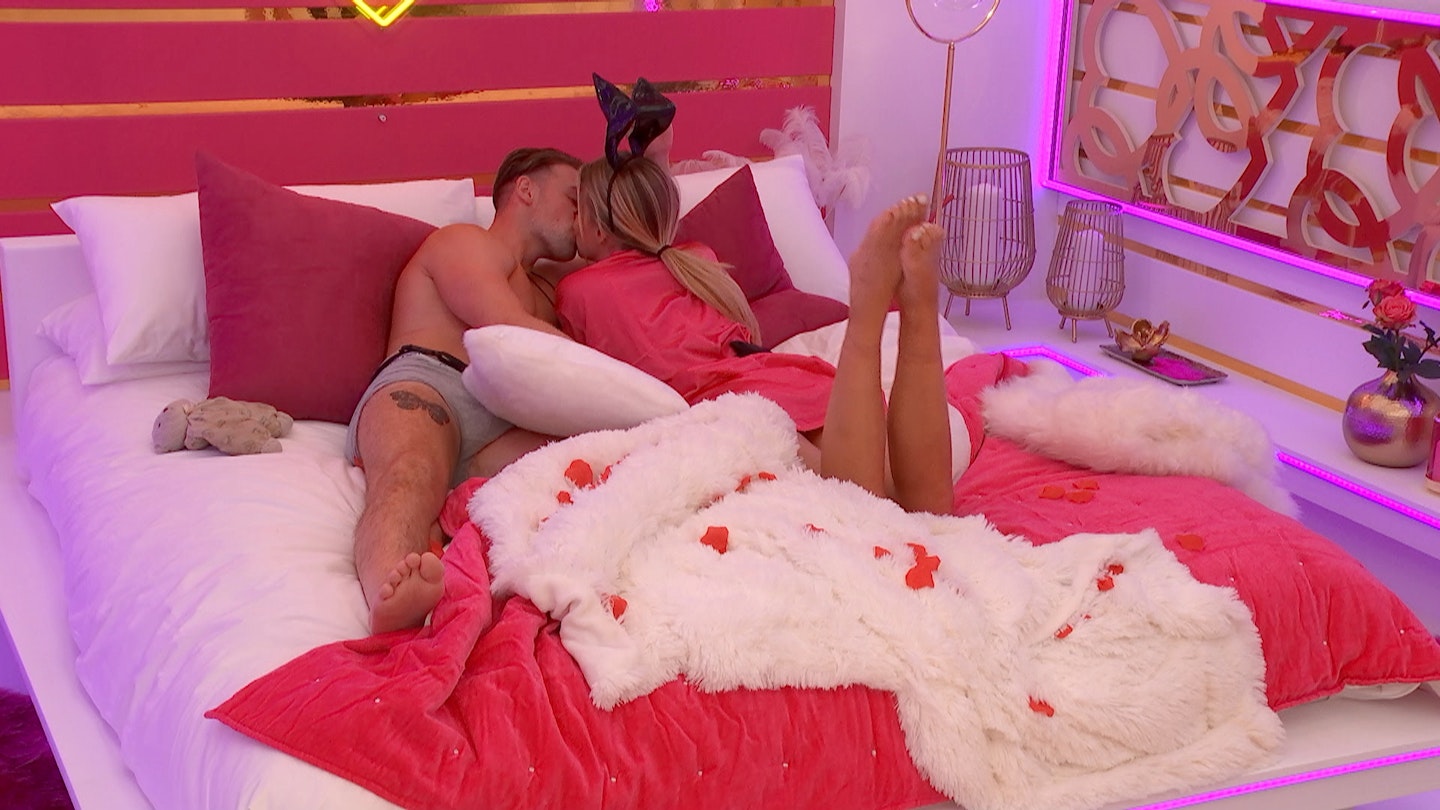 During an interview for an upcoming episode of heat's Love Island: Under the Duvet YouTube series, we asked loose-lipped Chloe (we LOVE her for it) why the hell there's a sex code amongst the Islanders year after year. For reference, Tasha saying she gave Andrew a 'manicure' under the duvet, is an example of this year's sex code at play and Chloe announcing to the girls that she had 'graduated' and 'passed her NVQ'.
We can't help but wonder, if we ALL get it, is all this strange – yet, oddly creative - imagery really necessary? Just call a spade a spade, lovebirds.
So we asked Chloe, "Why a sex code?", to which she responded (about as true to form as possible), saying, "Because it's not PornHub".
Well, she's got us there - Love Island is not PornHub. Even Geordie Shore wasn't PornHub.
Chloe then elaborated, pointing the finger at ITV, saying, "I feel like ITV don't want to promote it (sex), but you (the audience) want to know about it, so it's a nice way of doing it."
Aww. It's wholesome.
Makes sense, though, right? Unless of course you can't actually follow the code - like Chloe, who admitted, "Even I didn't get it.
"It didn't make any sense".
Oh.
If like Chloe (bless her) you're often left wondering what the hell the islanders are talking about, then may we suggest you check out Closer's guide to Love Island chat. By the end of the article, you'll be well versed in an array of ridiculous words and codes – ones that that leave our Chloe clueless – including: 'Bunda', 'The Broken Eagle', 'The Oyster', 'NVQ levels', 'The G', 'football code', 'moving mad', 'dead ting', 'fanny flutters' (that one's not quite as coded as the rest), 'factor 50' and, of course, 'ick'.
We genuinely have to refer back to it from time to time because professional journalism.
WATCH: 'Paige Is Going To Win!' Chloe & Toby Predict Love Island Winner