We throw this word around to much, but Love Island icon Tasha Ghouri really is one of our faves.
Very few Islanders play the Love Island game with 100% icon energy, but Love Island 2022 star Tasha has managed it with honesty, vulnerability and class. And she consistently looks fierce af doing it.
On top of that, she actually found love in the form of Andrew Le Page and, of course, together they are 2023 couple goals.
We're fans. Have we made that clear enough?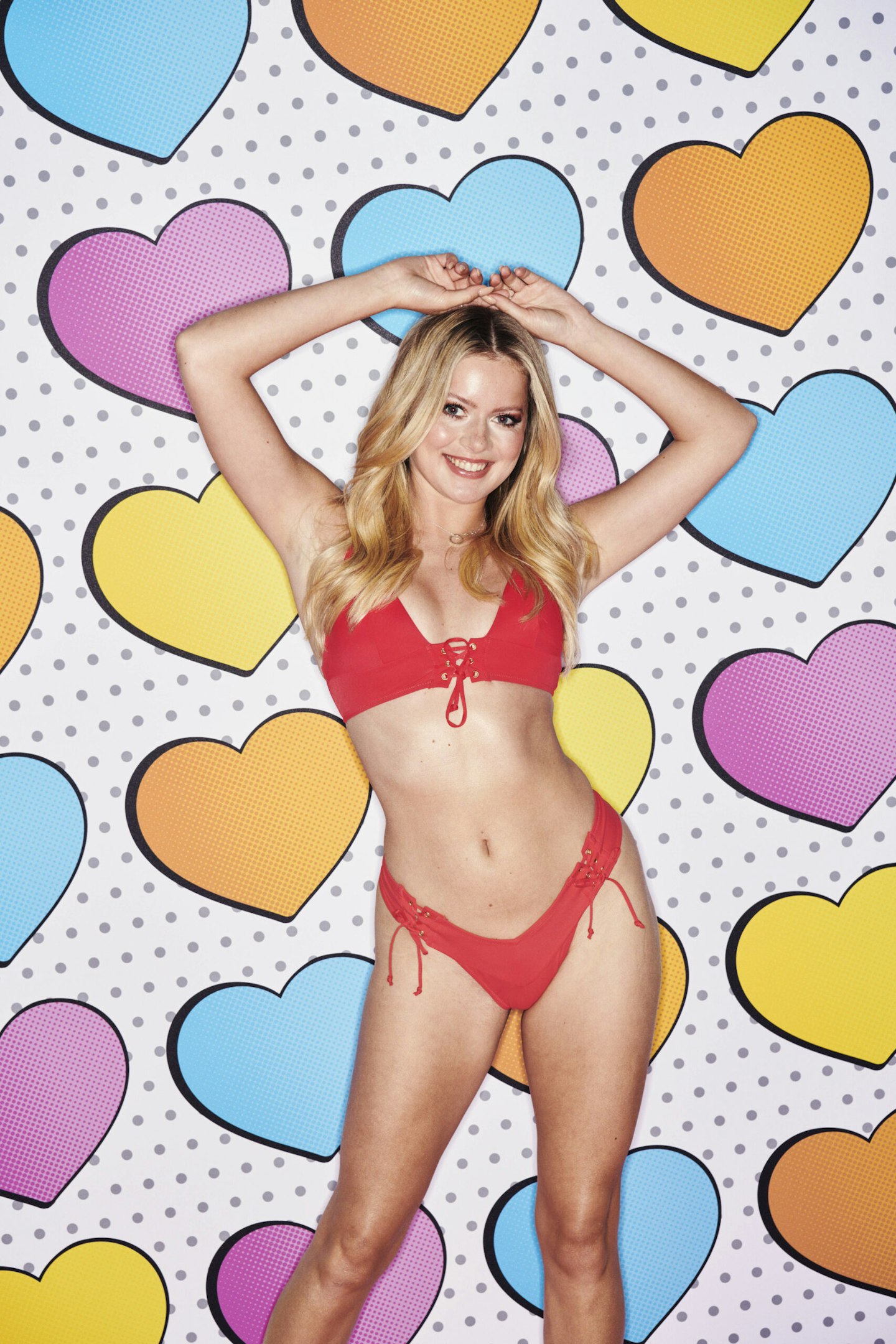 How old is Tasha Ghouri?
Tasha is 25 years old.
Where is Tasha Ghouri from?
Tasha is from Thirsk, a town in Yorkshire.
When was Tasha on Love Island?
Tasha was an OG Islander on Love Island 2022.
Fun fact: Tasha revealed that during her time in the villa, she ate a cheese and ham toastie with BBQ sauce every day. When a fan asked, "What was the best meal you had in the villa?", Tasha responded, "1000% the ham and cheese toasties with BBQ sauce all day everyday."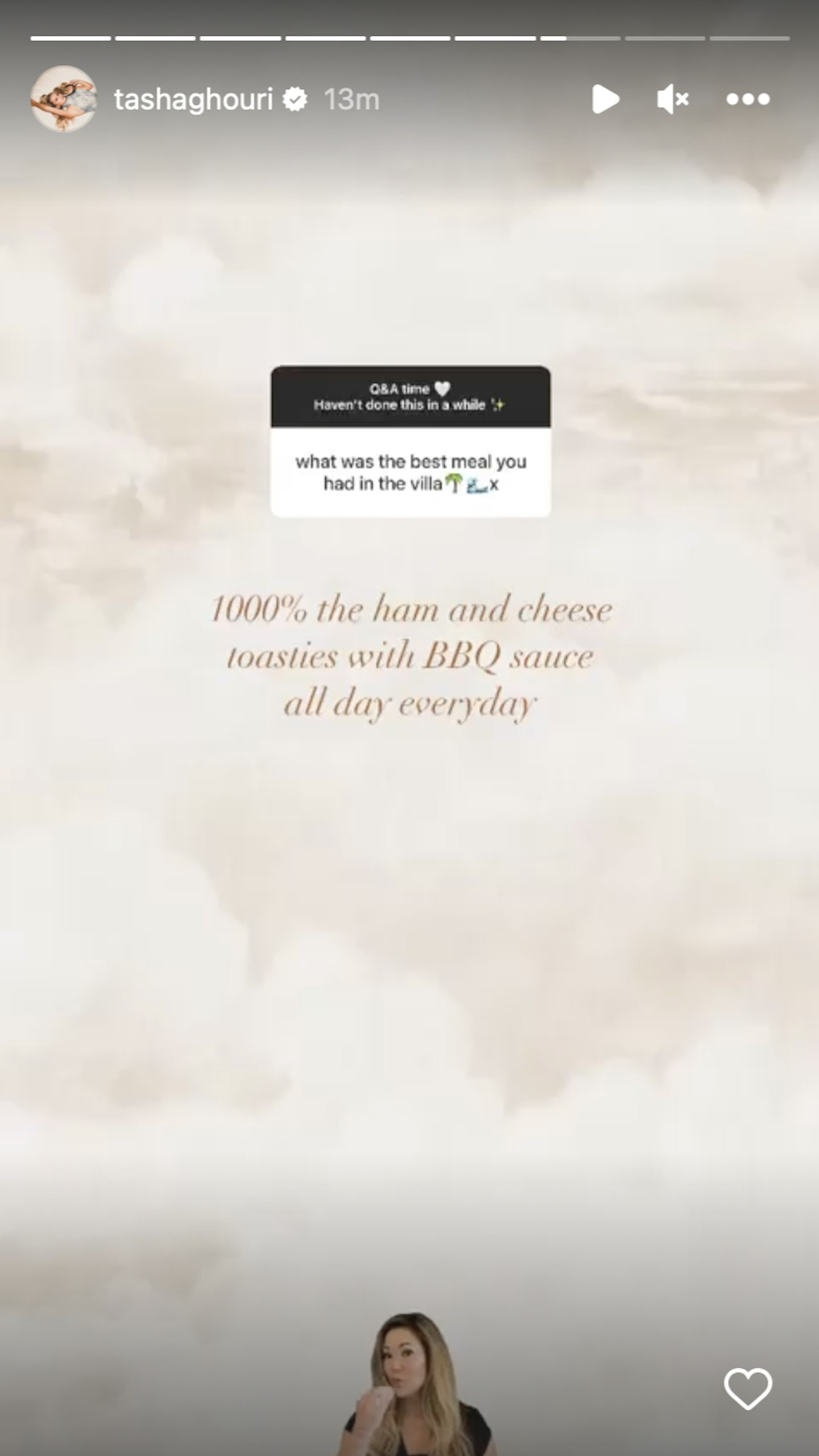 Who did Tasha couple up with?
Tasha and Andrew were coupled up on day 1 by the public, and what a stroke of luck that was.
The pair had their ups and downs - especially during Casa Amor, where Tasha coupled up with Billy Brown and Andrew coupled up with Coco Lodge (and we can't forget tit-gate), but they always found their way back to each other.
What happened to Tasha during Casa Amor?
Casa Amor threw a spanner in the works, with both Tasha and Andrew choosing to recouple with new Islanders.
Tasha kissed Billy and decided to take him back to the main villa, while Andrew made a connection with Coco.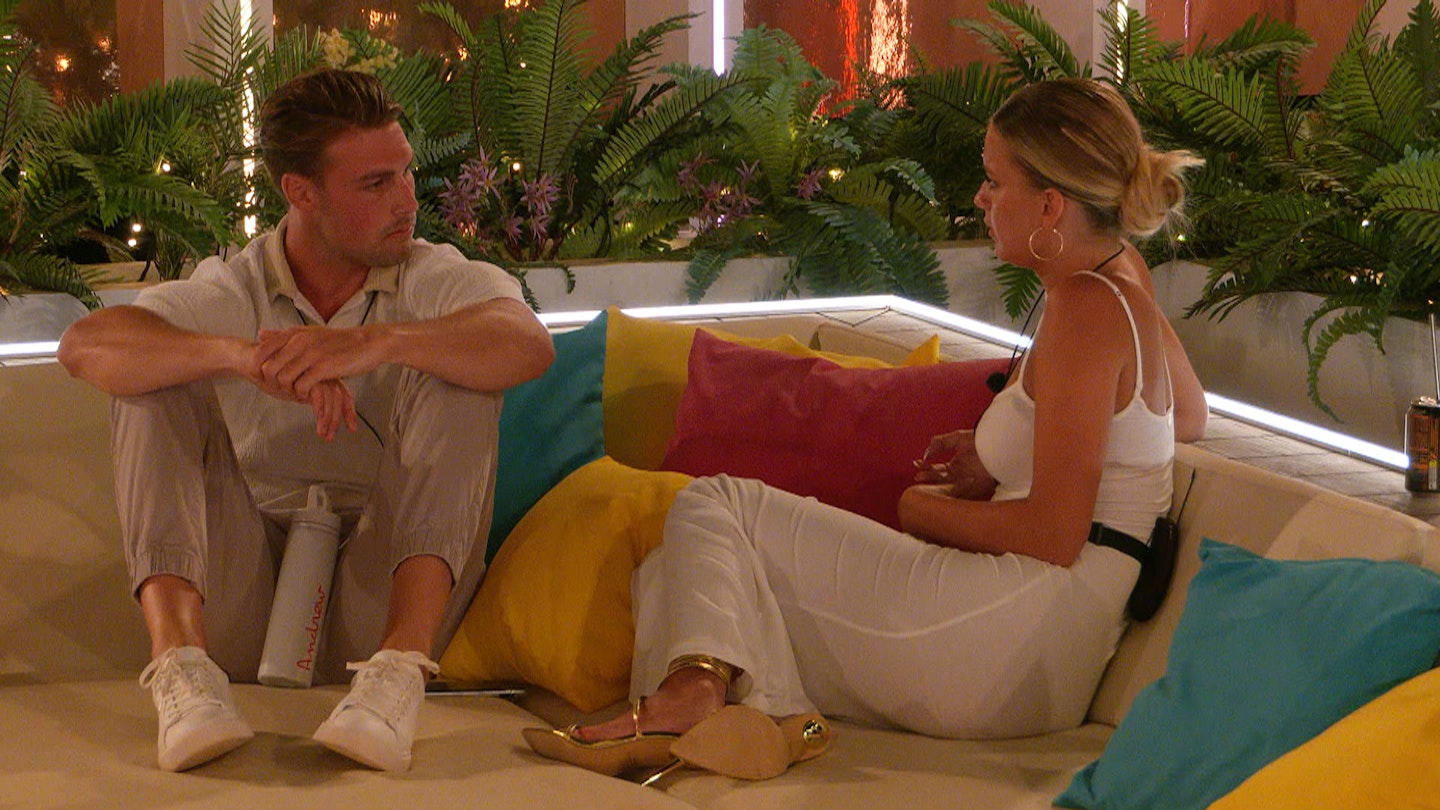 After they were reunited in the main villa, details of 'tit-gate' emerged, Andrew gave us the iconic "I licked her tit or whatever" line and the couple had a few rocky episodes.
Luckily, they reconciled and even became boyfriend and girlfriend the following week.
What happened with Tasha, Luca and Dami in the villa?
Tasha clashed heads with Andrew's pals Luca Bish and Dami Hope after she expressed interest in getting to know Charlie Radnedge.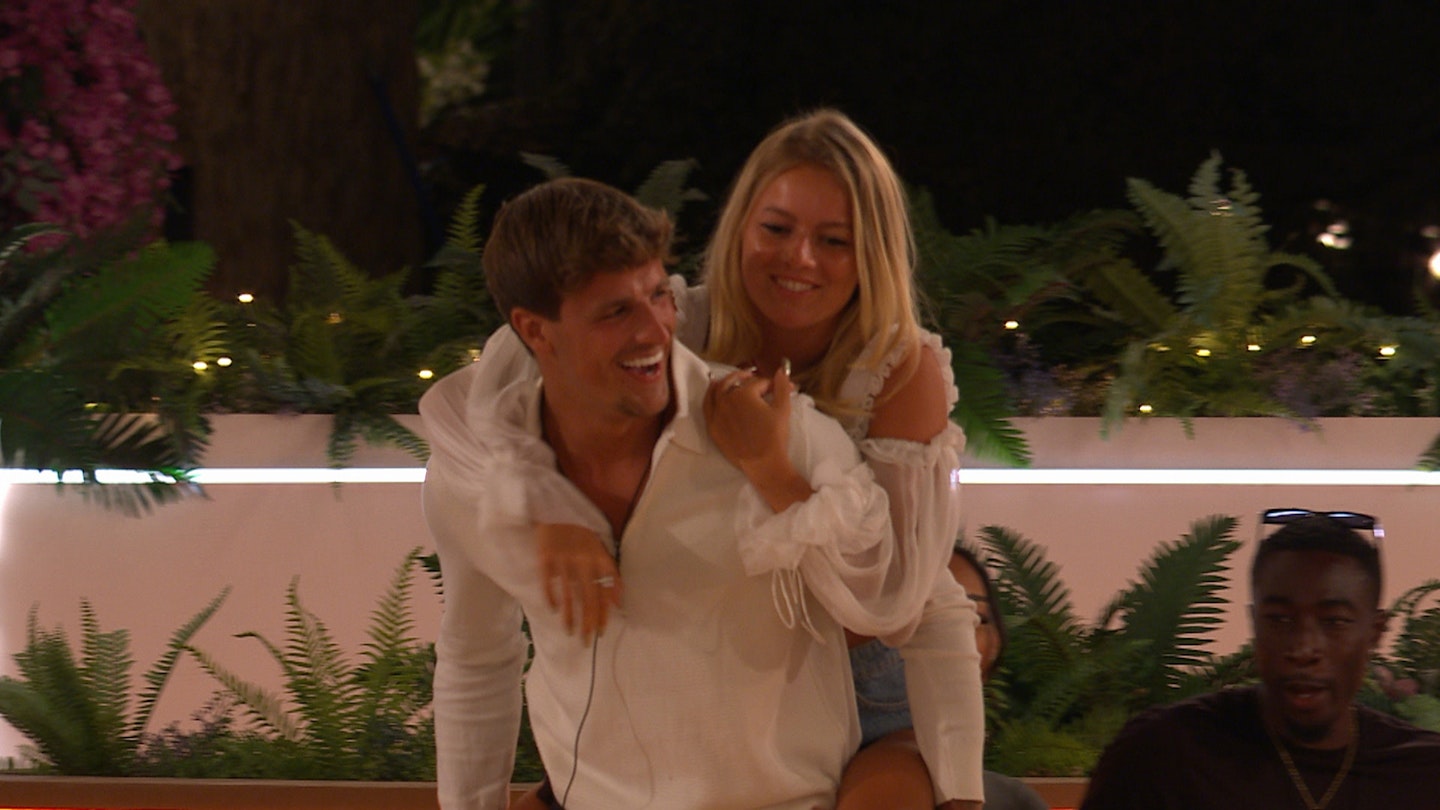 During the eighth series of Love Island, viewers accued Luca and Dami of bullying Tasha especially after the particularly brutal Snog, Marry, Pie incident which left Tasha in tears.
Is Tasha friends with Luca and Dami?
Although Luca and Dami received backlash for their treatment of Tasha, she has made it clear that there's no bad blood between them.
Tasha has regularly been spotted with Andrew, Dami and Indiyah Polack on Instagram (it probably helps that they're neighbours), and she reunited with Luca for ITV's Britain Gets Talking.
Did Tasha and Andrew win?
Although Tasha and Andrew made it all the way to the final, they didn't manage to bring home the £50k prize.
The pair finished in fourth place, but this didn't deter them, and they seem just as loved up today as they did then.
Are Tasha and Andrew still together?
Andrew and Tasha are still going strong, and the pair even live together and are proud parents to a dog, Luna. The pair even have a couple of tattoos dedicated to each other, and if that's not love, what is?
Is Tasha friends with the Love Island 2022 girls?
While Tasha is rarely seen out with the girls from her season, she chalks this up to busy schedules, and considering how busy Tasha is we don't blame her. Although she and Indiyah still seem close, she may have drifted from the rest of the cast.
Last autumn, it was the turn of runner-up Gemma Owen to host a launch party for her first PrettyLittleThing collection and, of course, she was joined by her pals from the reality TV and influencer world. Well, most of them anyway.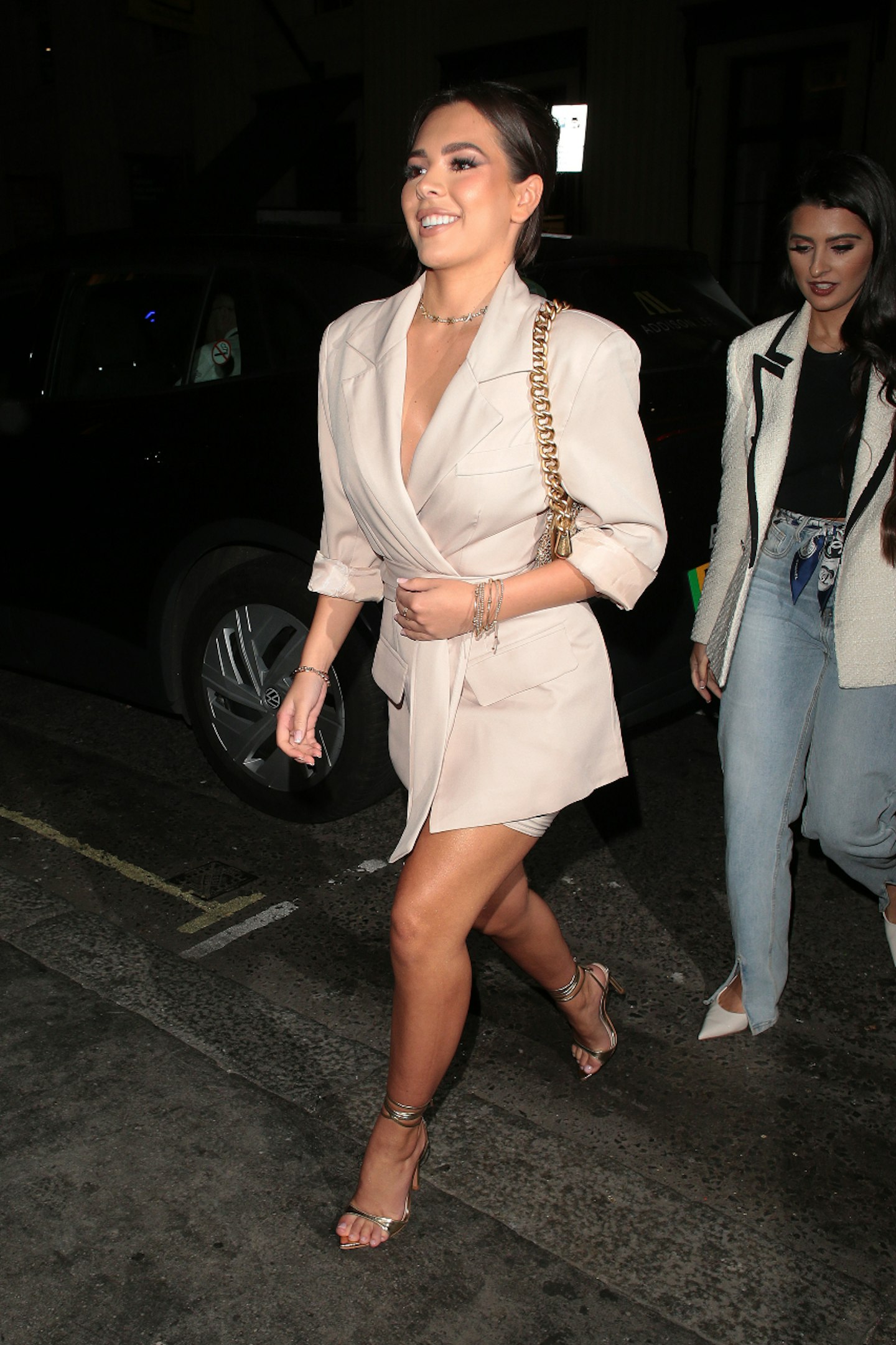 Among the guests were Gemma's fellow Islanders Paige Thorne and Antigoni Buxton, as well as Too Hot to Handle star Emily Faye Miller, but someone who was conspicuous in their absence was Tasha.
Instead of reuniting with her friends from the villa, Tasha enjoyed a quiet night in at her new love nest with boyfriend Andrew.
The couple shared a number of loved up snaps on their Instagram Stories of them spending some quality time together, including Andrew treating Tasha to dinner on the floor as they hadn't bought a dining table for their new pad yet.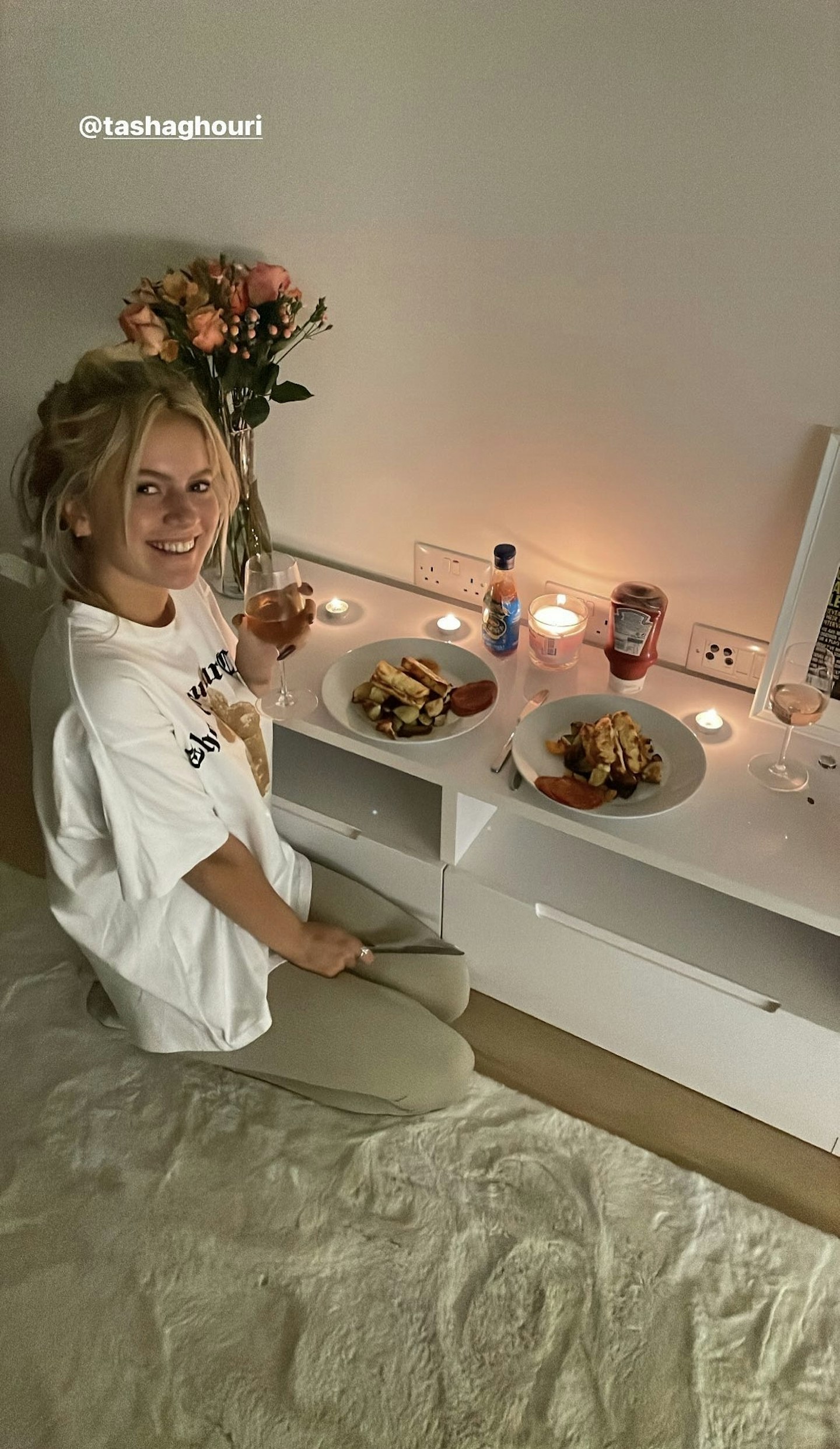 It's not entirely clear whether Tasha was snubbed from Gemma's party altogether or received an invite and chose not to go, but what we do know is that rumours of a rift between the pair recently surfaced online.
Tasha sparked speculation that she and Gemma had fallen out when she revealed which Islander she still speaks to and Gemma's name wasn't mentioned. The dancer told The Sun, "I have been mostly in touch with Indiyah and Paige."
However, she went on to add, "I am really happy for every single girl. What is so nice is the girls are all doing things that make sense to them. It's just amazing to see all the girls winning at life. And the boys are smashing it. Life is not about competition, it's about doing what makes you happy."
Who did Tasha Ghouri date before Love Island?
Just three months before entering the Love Island villa, 24-year-old model and dancer was in a relationship with Too Hot To Handle star, Robert Van Tromp.
She was apparently in a relationship with Robert for five months before entering the villa.
Why did Tasha Ghouri go on Love Island?
In a nutshell, Tasha wanted to find The One. Bingo.
She said, "My dating life has been a shambles. This is an opportunity for me to find 'The One' and have a great summer at the same time. I'm definitely ready for a relationship. I'm 23 now so I'm ready to get to know someone, go on holidays and travel with them."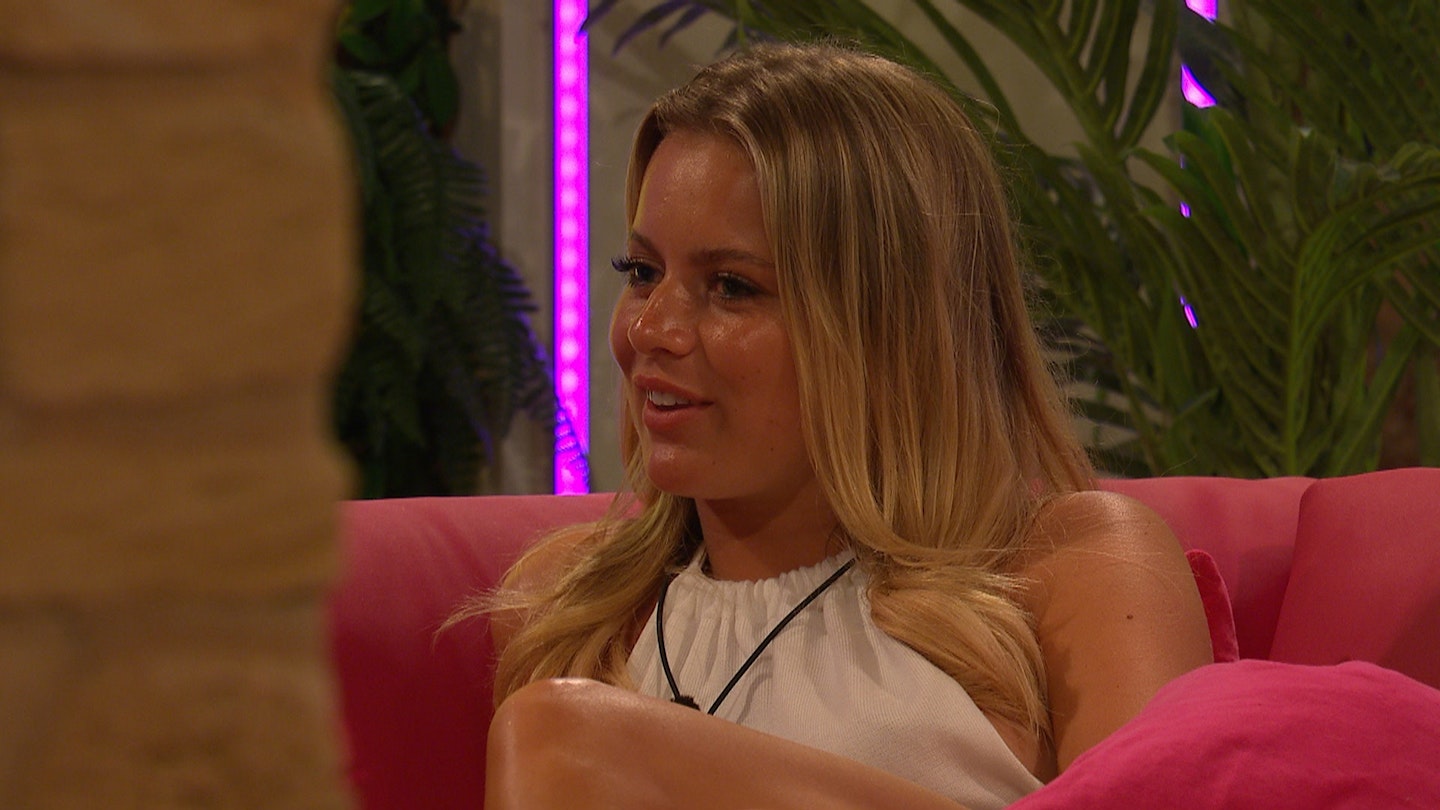 What is Tasha doing now?
Tasha has not slowed down since leaving the villa, and she has continued modelling for brands such as ASOS.
She also hosts a podcast called Superpowers with Tasha, where she interviews empowering people and celebrates their superpowers - Tasha has referred to her cochlear implant as her own superpower.
She is a pre-loved clothing ambassador for eBay and an ambassador for brand such as Loreal, Essie and Ann Summers. We told you she was busy.
What is Tasha Ghouri's Instagram?
You can follow her over on @tashaghouri.
WATCH: 'You Never Admitted That!' Dami, Indiyah, Paige, Adam & Andrew Address Love Island Rumours