The latest series of Love Island is in full swing and we can't get enough, especially now that Casa Amor is shaking things right up.
We're not the only ones glued to our screens either as much-loved Islanders from years gone by have been taking to social media to share their thoughts on series nine.
The latest former contestant to speak out on Twitter is Love Island 2022 finalist Dami Hope and he had a lot to say about the show in a shady tweet that sent fans wild.
Dami was watching Tuesday (14 February) night's episode when he commented, "Still don't know how we lost last year, definitely rigged 😤."
Almost immediately fans went into a frenzy thinking that Dami was making a dig at Ekin-Su Cülcüloğlu and Davide Sanclimenti taking home the £50k prize money, but he later clarified that he was actually referring to the Raunchy Races challenge which see the main villa go head-to-head with Casa Amor to complete a series of wild tasks.
Dami quickly followed up on his original post with another tweet, "I'm talking about the challenge pls pls boys vs girls at Casa 🤣🤣."
And when one of his followers called him out, Dami clapped back, "Pls shut up I'm talking about the Casa Amor boys vs girls challenge."
Dami Hope's childhood photo exposed by Indiyah Polack
During their time in Ireland together back in December 2022, Dami's girlfriend Indiyah Polack shared a childhood photo of Dami and it's simply adorable.
Captioning the clip she wrote, "Guess who 😂".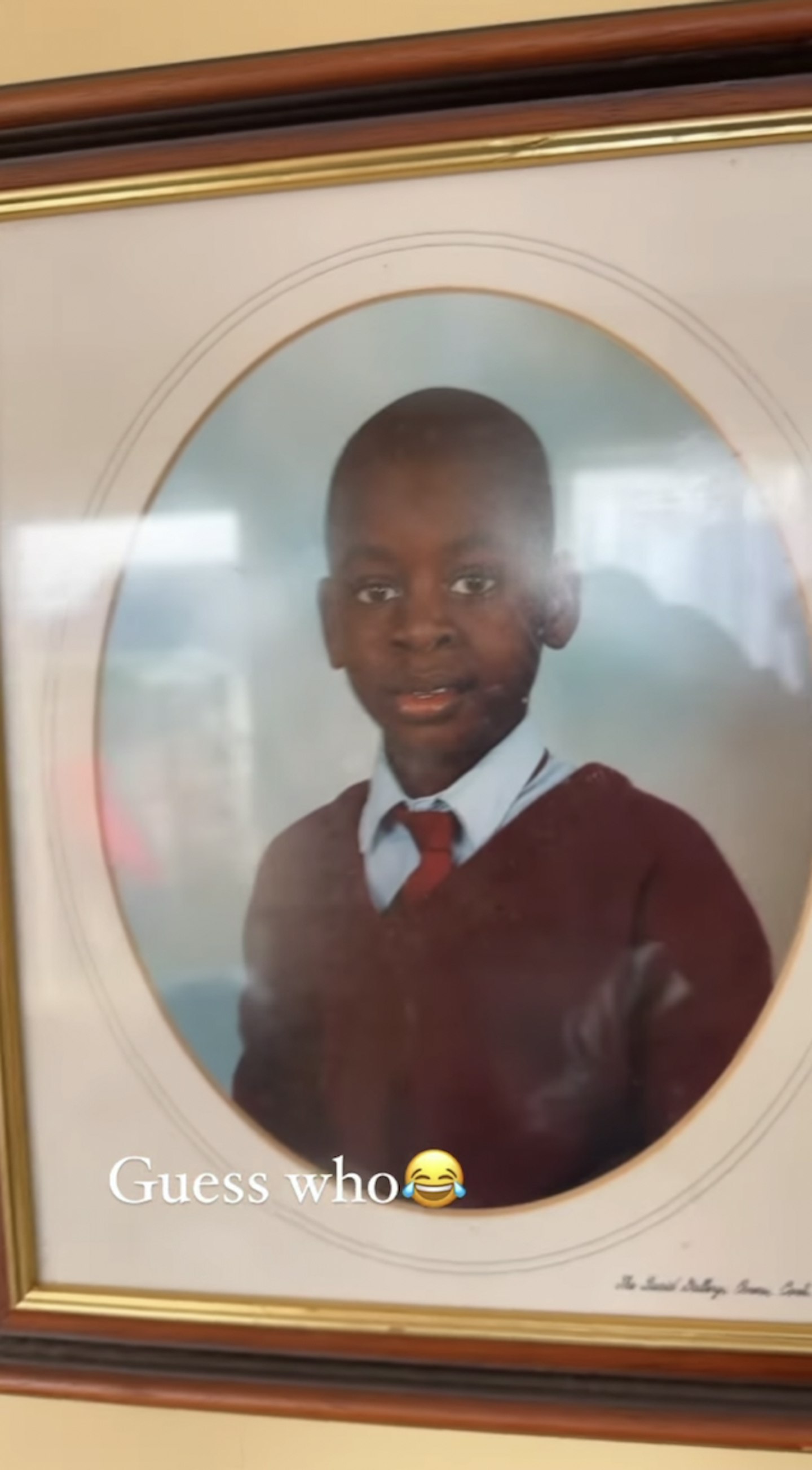 And Dami didn't seem too bothered about it. In fact, he also posted a throwback photo and said, "Head shape always been funny".
LOL.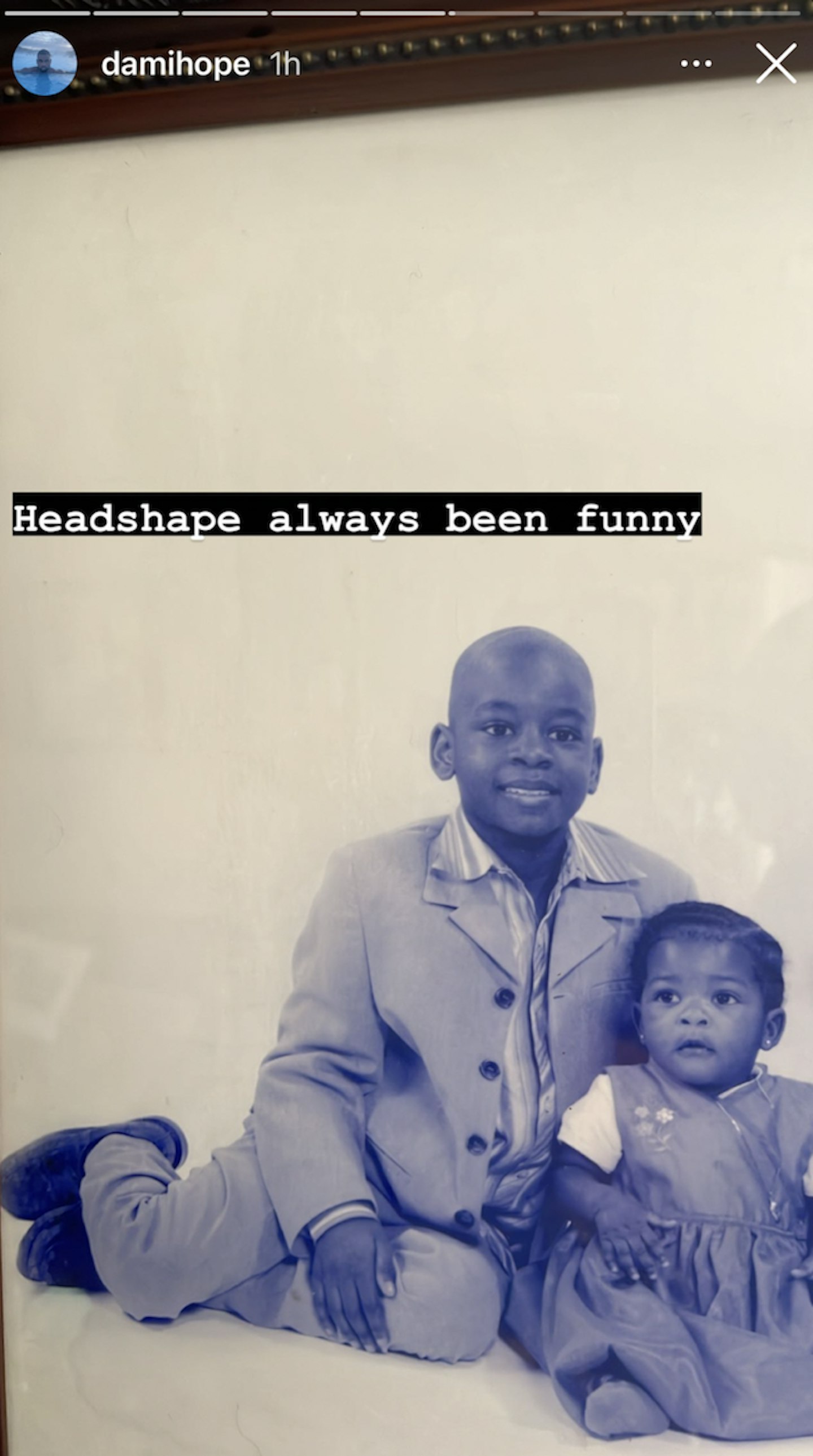 Following his time in the villa, Dami seems to be the gift that keeps on giving because when he appeared on Toby Aromolaran's Fancy A Chat? podcast, the 2022 Islander asked the 2021 star if his villa was a "virgin villa as well".
He then added, "Because no one actually had sex in our whole series. There were people with their mouth full and stuff."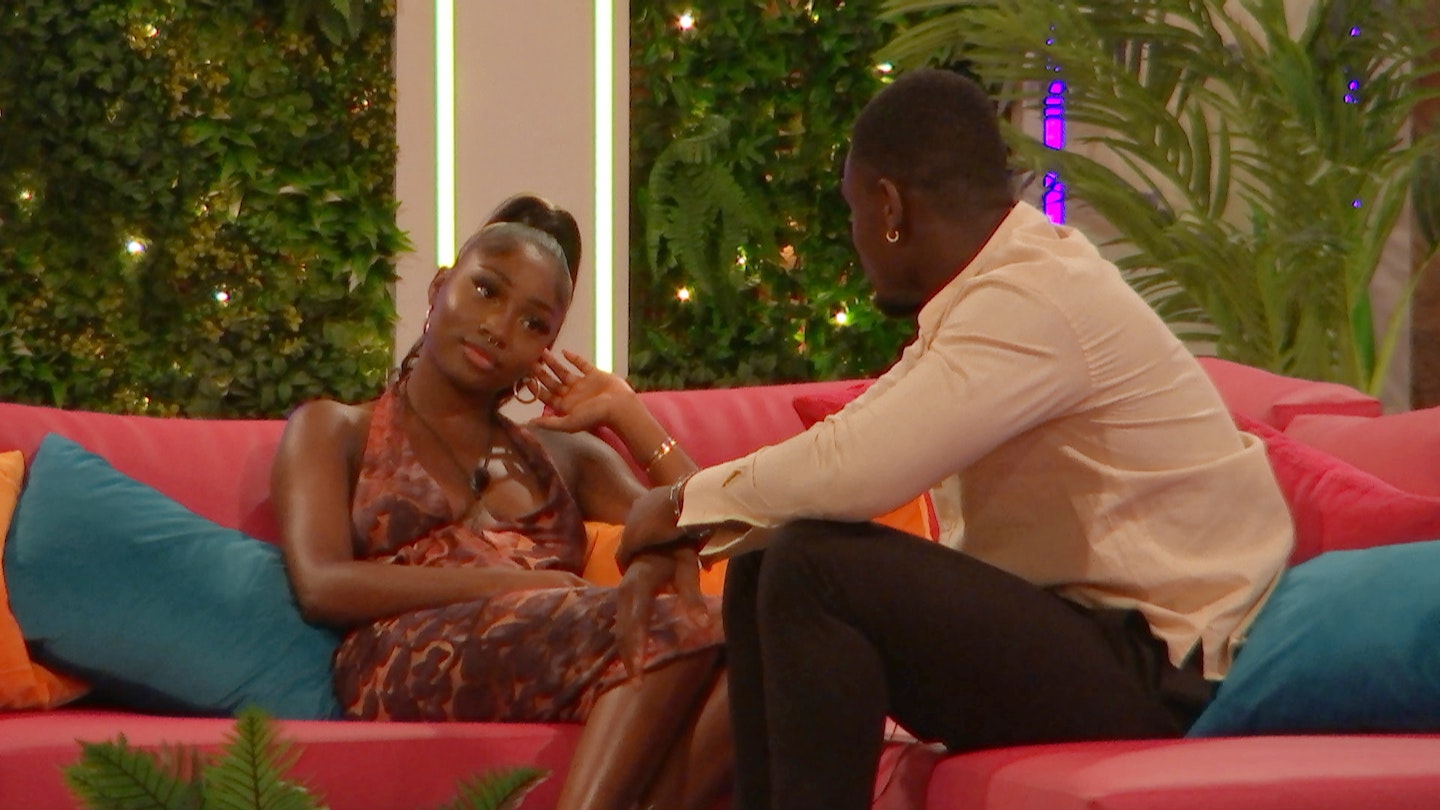 Toby was visibly shocked, "No one had sex in your series at all? I don't believe that at all, what about Tasha and Andrew?"
Dami replied, "They didn't have sex. They did everything else."
Well, there you have it folks.
In more Dami Hope news, let's have a look at what he's been up to since leaving the villa...
What is going on with Paige Thorne and Dami Hope?
There were rumours flying around about Paige and Dami after some viewers suggested that he could fancy her after Paige raised his heart rate the most during the heart rate dance challenge instead of Indiyah.
One fan tweeted, "Indiyah acc needs to watch dami and Paige…"
While another added, "I like Dami and Indiyah but i think Dami's head can be fully turned".
After the series ended, Dami and Paige addressed rumours that they could have been more than friends on the finale episode of heat's Under The Duvet.
WATCH: 'You Never Admitted That!' Dami, Indiyah, Paige, Adam & Andrew Address Love Island Rumours
Where is Dami Hope from?
You might have wondered where Dami's lush accent came from and turns out he's from Dublin.
How old is Dami Hope?
Dami is 26. He was born on 27 March 1996, making him an Aries.
What does Dami Hope do for a job?
Before going on Love Island, he was a senior microbiologist who "specialises in conducting studies and research, focusing on microorganisms."
Good looking, edgy AND clever.
Does Dami Hope have Instagram?
He does, you can follow him at @damihope.
WATCH: 'GO WITH YOUR GUT!!! ' Dami and Indiyah play Mr & Mrs 💍