Love Island's Connor Durman and Sophie Piper coupled up on day one and despite a few bumps in the road (we're looking at you, Connagh Howard), the pair seemed happy, until they were forced to split when Connor was dumped from the villa by his fellow Islanders.
Connor promised he would take Sophie on their first proper date in the real world during their reunion on this week's Aftersun and if his latest comments are anything to go by, it sounds like he's got something romantic planned for Valentine's Day.
CUTE.
WATCH Love Island's Connor and Connagh spill the tea on heat's Under the Duvet with VOXI
"I've got a few plans," he coyly teased in the latest episode of heat's Under the Duvet with VOXI. "I've got to see if she's free but I definitely want to do something."
We'd clear that diary ASAP if we were you, Sophie.
Connor opened up about his relationship status and while he's not made things with Sophie properly official quite yet, it seems they're heading in the right direction.
He told us, "We're just going to see how things go. In the villa things are a bit intense so it's nice to take things slowly and do it all naturally."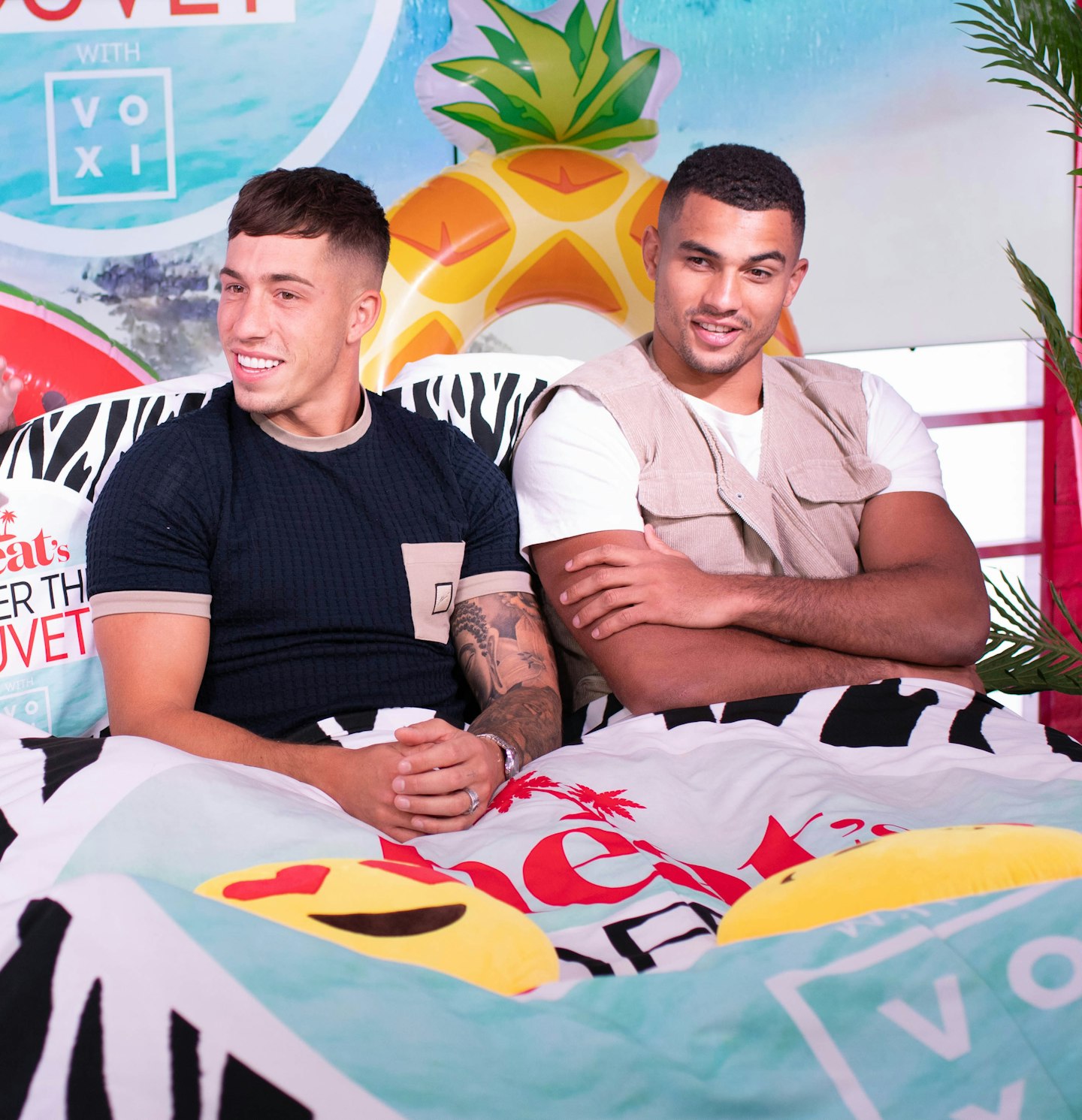 READ MORE Love Island news
Sophie Piper reveals what sister Rochelle Humes really thinks of Connor Durman
Wait, what? Love Island's Casa Amor bombshell Molly Smith dated an ex-Islander 😱
[Love Island: fans confused by Demi Jones' make-up fail](http://Love Island: fans confused by Demi Jones' make-up fail)
Connor then revealed he didn't do bits with Sophie in the villa, and in fact, it seems like hardly any couples are at it this year.
"We've not done bits at all. To be fair, no one in the villa had done bits by the time I left," he said.
heat's Under the Duvet with VOXI drops on our YouTube, IGTV and Facebook every Thursday with all the Love Island latest.
VOXI gives you 8GB of data on top of your endless social media scrolling for £10 per month. Get involved in the Love Island fun - you'd be a melt to miss it. Terms and conditions apply.