She's had her critics in the past, but Love Island fans rallied around Amy Hart following her tough decision to QUIT the villa on Tuesday night's (9th July) show.
Amy, who had her heart broken by Curtis Pritchard when his head turned during Casa Amor week, made the decision to leave so the ballroom dancer could find happiness in the final three weeks.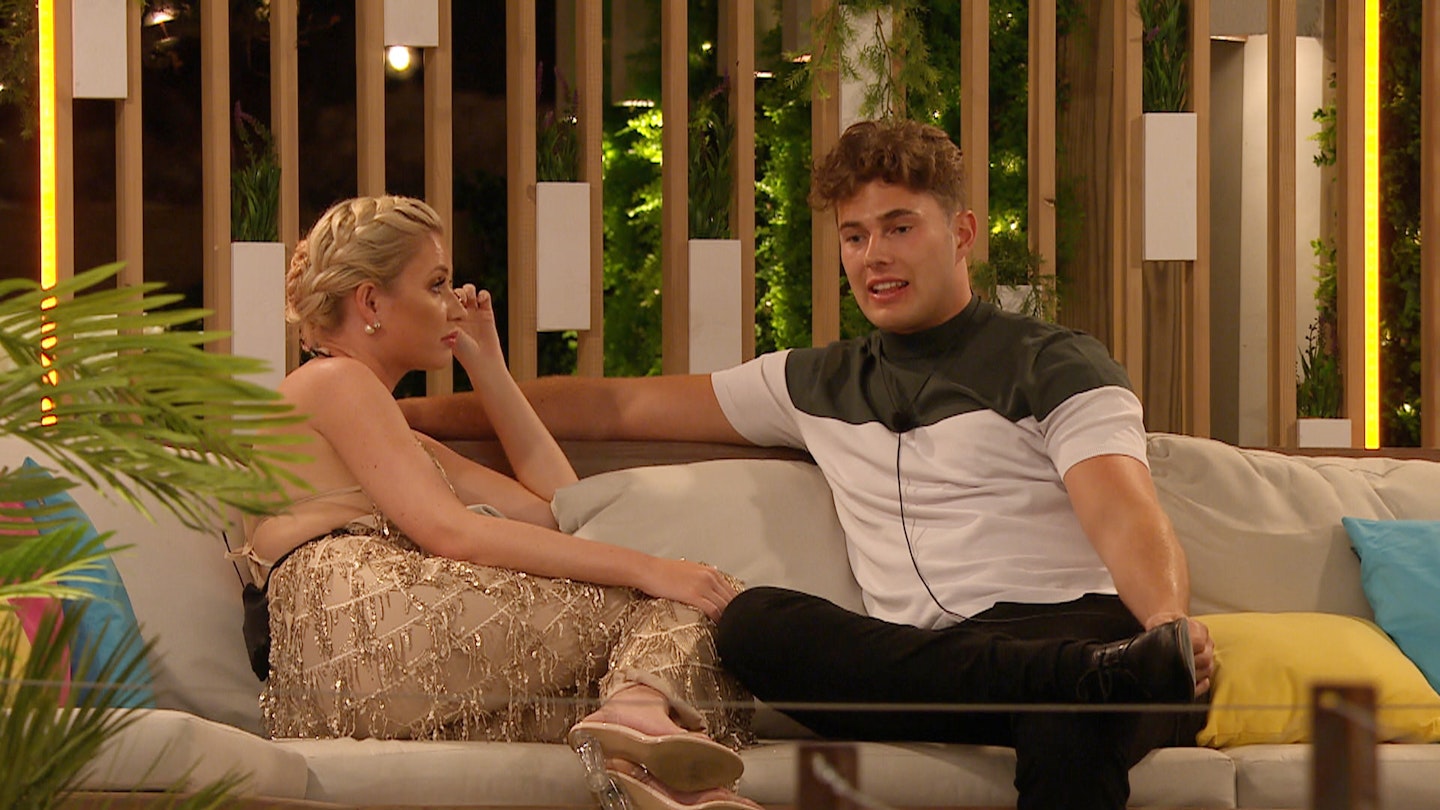 She emotionally told her fellow Islanders, "I have made some of the best friends I have ever had… I love you all dearly. Obviously, as you all know, I did fall in love. And when you love someone you have to let them go.
"My Love Island journey finished last night when I sat at that fire pit and I looked at it and thought, 'Even if I had to take the last week, I would take it if it meant I could take those first four weeks over again.' I want to leave in a positive way, surrounded by the people I love, like this... I love you all so much and I cannot tell you what you've all done for me."
After the emotional scene, which had most of nation left in tears, many viewers took to Twitter to express their admiration for Amy.
Love Island 2017 star Gabby Allen wrote, 'Amy's feelings were and are so genuine which is what this show is or SHOULD be about. I am so gutted this has turned out this way for her. But what an unbelievably strong woman taking herself out of the situation with sheer dignity. I'm in awe of her strength. #loveisland'. [sic]
Chris Hughes then added, 'She's a sweet hearted girl. That's sad Amy. Wanted to find love and cared about nothing else. Good for her putting her happiness before anything else. #LoveIsland'. [sic]
TOWIE favourite Georgia Kousoulou then wrote, 'Full respect for Amy putting herself before any tv show 👏👏👏 #LoveIsland'. [sic]
Other fans of the show also tweeted their love for Amy...
It comes after Amy settled things with Curtis, telling him she wants the pair to be the best of friends.
During an emotional chat on the terrace, Amy said, "I came in here and I thought I was going to meet some nice people and I'd probably date one of them and they'd be alright and then I met you and you completely turned my whole world around… We made each other happy… I want us to be best, best friends but we both need to move on and we both need to find someone that is going to make us as happy as we make them.
"Realistically for me, I'm not going to be ready in the next three weeks to meet someone else. Realistically for you, you will not be happy all the time here because you'll always put me first because you're such a good person. That's why I love you so much and that's why I want you to be happy. You are not going to be happy whilst I'm still here. So, I'm leaving today but it's a positive thing because I'm going to go and start the rest of my life today… I'm going to let you go and you pursue whoever it is you want to pursue and hope that you find whatever you are looking for. Once this is all done we will have the best friendship you have ever seen in your life."
😭😭😭
Follow the Love Island 2019 cast on social media:
Looking for a date? Why not give new dating site Coupling Up a go and say hello to date night quicker than you thought!
NOW WATCH: "A girl should always follow her gut!": Arabella and Tom 'Answer The Internet'
Watch heat's Love Island: Under The Duvet every Thursday evening on our YouTube channel.
If you're a sucker for the Spice Girls and love a bit of One Direction, you need heat Radio in your life. We're online at heatradio.com. You can still get us on the free app on your Android, iPhone or tablet. Tune in on Freeview channel 716 on the telly or get us on your smart speaker by asking it to "play heat radio."