We're not going to lie, the only thing we're doing this week is obsessing over Love Island's Casa Amor twist and the mad moves that the lads have been making.
So far, we've seen almost every guy's head turn (bar Jake Cornish and Teddy Soares), while single guy Hugo Hammond has cracked on with new girl Amy Day. We're not even going to talk about Liam Reardon's head turning away from his 'Millie Moo' 😔.
However, viewers are not convinced that Amy likes Hugo as much as he likes her – with many commenting that she is just "using him" as a meal ticket to the main villa.
"Amy is using Hugo as a passport #passporttings #LoveIsland," tweeted one.
Another wrote, "Amy pretended to be deaf when Hugo catcalled her about the "little orange number" I am levitating #LoveIsland."
Viewers even watched Hugo, who hasn't had much success with ladies on the show and famously friendzoned most girls who expressed interest in him, finally kiss Amy in Wednesday's episode but were left cringing when he said "job done" seconds after locking lips.
CHECK OUT how to follow the Love Island 2021 cast on Instagram, TikTok and YouTube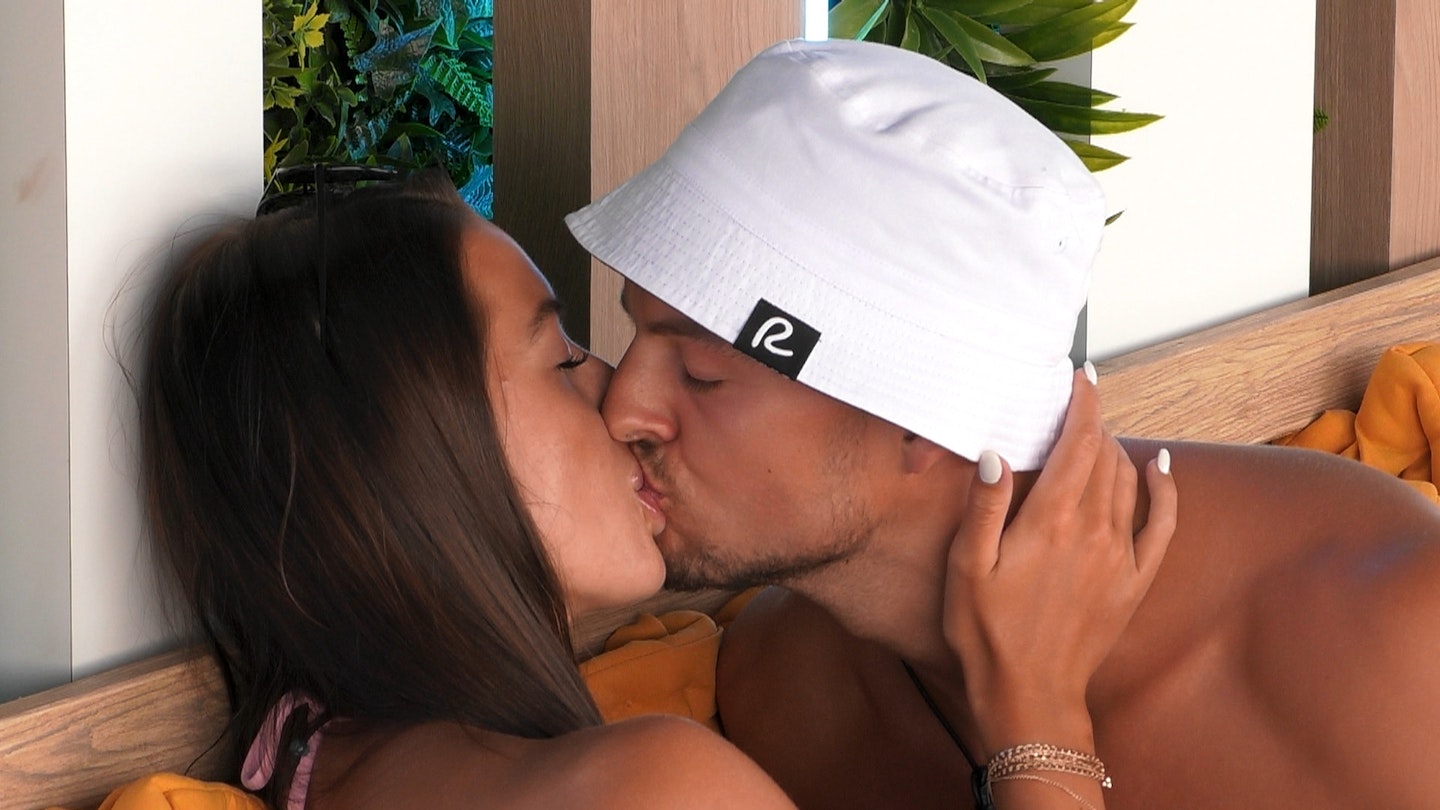 "I'm just going to take a minute,' he admitted after their smooch. "Now I'm on Love Island. I made it!"
After the awkward moment, one fumed, "Everything about Hugo is just CRINGE sorry. What was the need for that 'job done'? Ruining the only almost nice moment he's had with a woman on the show :/ #LoveIsland."
Fans were left convinced Amy is "faking" her affection for the PE teacher, with one remarking, "Sorry but Amy hates Hugo. Her entire body language is rejecting him. Sis is in purgatory. She wanted to die when he said 'job done' after a kiss and fair enough. I know a major ick when I see one. #LoveIsland."
WATCH 'This isn't the Toby I know': Brad, Anna & Amber are shocked by Toby's madness!
Look! More Love Island news
Love Island's Lucinda Strafford and Aaron Francis are OVER 💔
Love Island bikinis 2021: where to shop the swimwear from last night's episode
2019 winner Amber Gill even got involved, stating, "Amy HATES Hugo #loveisland."
Others also pointed out that Amy appears to be the opposite of Hugo's type after he previously admitted he was most attracted to "leggy blondes" and was turned off by girls who had has cosmetic enhancements.
However, there were some who were more optimistic about their romance including one who commented, "Hugo cracking on with Amy. Finally!!!"
Another wrote, "Imagine Hugo and Amy winning."
Casa Amor is the ultimate test of loyalty where the lads and girls are separated for a few days in two separate villas – meeting brand new contestants in the meantime. The recoupling after the twist is often the make or break moment for couples as they wait to find out if their partners' head has been turned.