Love Island 2018 contestant Laura Anderson has shared a cheeky beauty hack with her followers and everyone needs to try it out immediately.
Laura was known for having long blonde extensions during her time on Love Island, but since leaving the villa she has changed up her look a fair few times.
The Celebs Go Dating star went back to her natural light brown shade at one stage and has rocked countless different styles from corkscrew curls to THAT Shania Twain style wig. But now the ex-Islander is sharing the latest look with her Instagram followers and revealed how they can achieve the same dreamy curls.
Uploading a mirror selfie Laura added the caption, "This is your sign to French braid your hair wet girlies! No heat damage curls are the best🫶"
Heatless waves are everywhere at the moment but who knew they could create such full, flawless curls?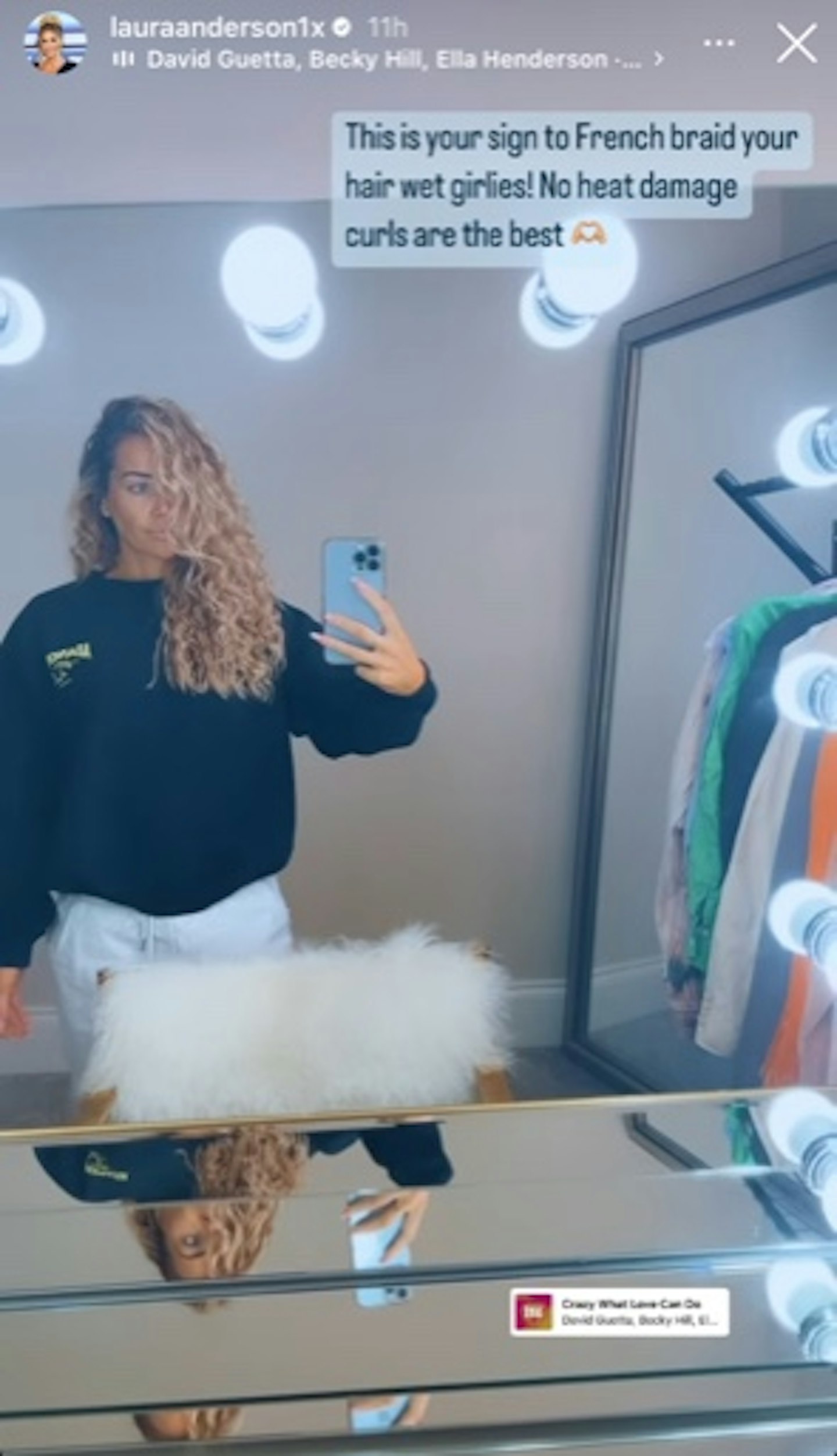 Laura only shared a sneaky pic on her story but we're hoping for a full-on photoshoot based around this look because it is an absolute vibe.
When Laura first ditched her platinum extensions, she posted a picture of herself next to a Christmas tree to show off her new natural look to all her followers and everybody was obsessed.
She wrote on Instagram, "Got bored, dyed my hair #happysunday".
Her Love Island pals were instantly smitten and filled the comments section with compliments to show their appreciation.
Love Island alumni Montana Brown wrote, "I LOVE IT 😍," and Love Island 2019 winner Amber Gill agreed, "I'm obsessed!!!!"
Anna Vakili also joined in and said she didn't recognise Laura with her shorter and more natural style.
"OMG didn't even recognise you! Love it 🔥," she said.
Fans also liked Laura's refreshed look and agreed that the she suits it just as much as the longer hair she had before.
One follower said, "OMG this suits you soooo much" while another responded, "It's gorgeous & you look so different 👌".
"You look so different! I had to double take! 😍 amazing though... really suits you x", another added.
Her hairstyle transformation came straight after she compared two pictures of herself with short and long hair on Instagram, to show how she relied on the magic of extensions when she wanted fuller and thicker-looking hair.
She said, "Why do we feel hair extensions are all about vanity and pretend being au natural makes us happy. I'm not scared to admit that I like my hair a certain way to feel feminine. It's just my preference and there's nothing wrong with that.
"Why do we hide the fact we wear hair extensions or laugh at others who get it wrong? Why feel embarrassed in front of strangers or a new partner when 90% of girls out there all have half a weave stuck to their head. Stop pretending!", she continued.
She went on to say, "If you want to be a more glamorous you but feel intimidated or inadequate, DON'T. Us women have enough to worry about. Be the best version of yourself unapologetically, trust me I've been doing it for years.
"My point is, our Hair is simply an extension (see what I did there) of our beauty. It doesn't need to feel fake if we're honest about it."
Amen to that Laura.
WATCH : "I Wanted To Scream" Love Island's Anna-May And David On Ron And Lana | Heat Dates