It's been a dramatic AF few days in the Love Island villa and we think we may have sustained an injury from all the shouting and throwing stuff at the TV we've been doing.
Last night we watch on mouths agape as Adam Collard slithered around and made his slimy moves on new girl Zara McDermott right in front of Rosie Williams' face, and were almost moved to tears when she confronted him on his behaviour
With the fallout from last night still looming in the villa, the drama continues in tonight's episode and cracks are starting to show for more than one of the couples.
Meanwhile, Rosie has some words of warning for Zara and Dr Alex has been getting some lessons in smooching tekkers from the lads.
Check out the latest Love Island spoilers
Love Island spoilers 20/6/2018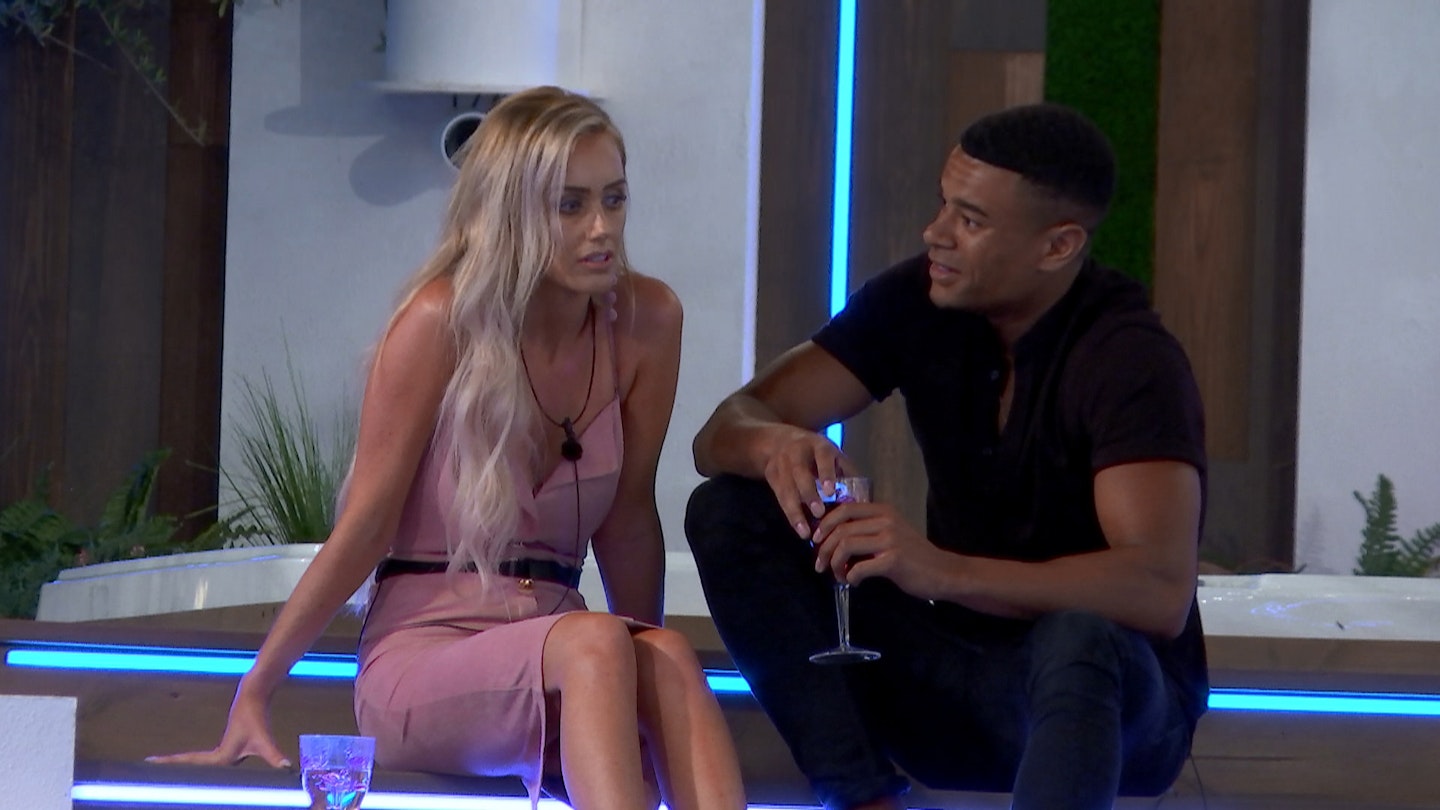 1 of 4
CREDIT: ITV2
1. Is it all over for Laura and Wes?
Laura is growing frustrated with Wes' attitude towards her since bombshells Ellie and Zara arrived in the villa. She decides to pull Ellie up on her feelings towards Wes, and is (kind of) reassured when Ellie explains her 'focus' is on Alex. But Wes isn't too happy about Laura talking to Ellie and the couple have a heated discussion about her reasons for doing so. Laura tells Wes: "The girls need to come in here and make friends with the girls but then they also need to pursue who they want to be with, so it's very difficult, very difficult, and I said that to Ellie. And I did ask her how she felt about you because in my opinion, it doesn't make me feel comfortable seeing someone flirt with you all day." A bemused Wes responds: "She's not flirted with me all day." Meanwhile, poor Josh Denzel is sat awkwardly between them as the argument escalates. "Please don't start arguing with me on this. Josh, you don't need to go…it's really not like that, we're not going to have an argument. I just wanted to know if she still fancied you, or what she felt. So can you look at me please? I'm doing this for us," Wes pleads. Laura retaliates: "You don't fancy Ellie and I've taken your word for that. You've told me you want to be with me, I'm happy as Larry. All I'm saying is, if I know or think that that girl has feelings as you, it's just more difficult to live with and see. And I just want to be on the same page, so I just asked her 'do you still fancy Wes?' or 'how are you feeling?' I'm allowed to do that." After a lot of back and forth, the row comes to an end with Laura stating she 'can't be bothered' to argue, while Wes insists he wouldn't flirt with Ellie but warns Laura not to be 'protective'. Wes then questions their compatibility as a couple in the Beach Hut. "She's not hearing what I have to say. She's hearing, but she's not listening. The way that she's handled herself in this puts me off. Being confrontational puts me off. Not trusting me, puts me off."Laura later decides the ball is in Wes' court:"I'm not going to hold my breath with Wes. I need him to stand up, be a man, take control of the situation and just make it all better. Because I feel like I did that yesterday. Today really my approach is to just try and be chilled and have fun and be normal and speak to everyone but if Wes doesn't make an effort with me then we're probably not really going to go any further."But becomes emotional when she spots him chatting to Ellie later that night.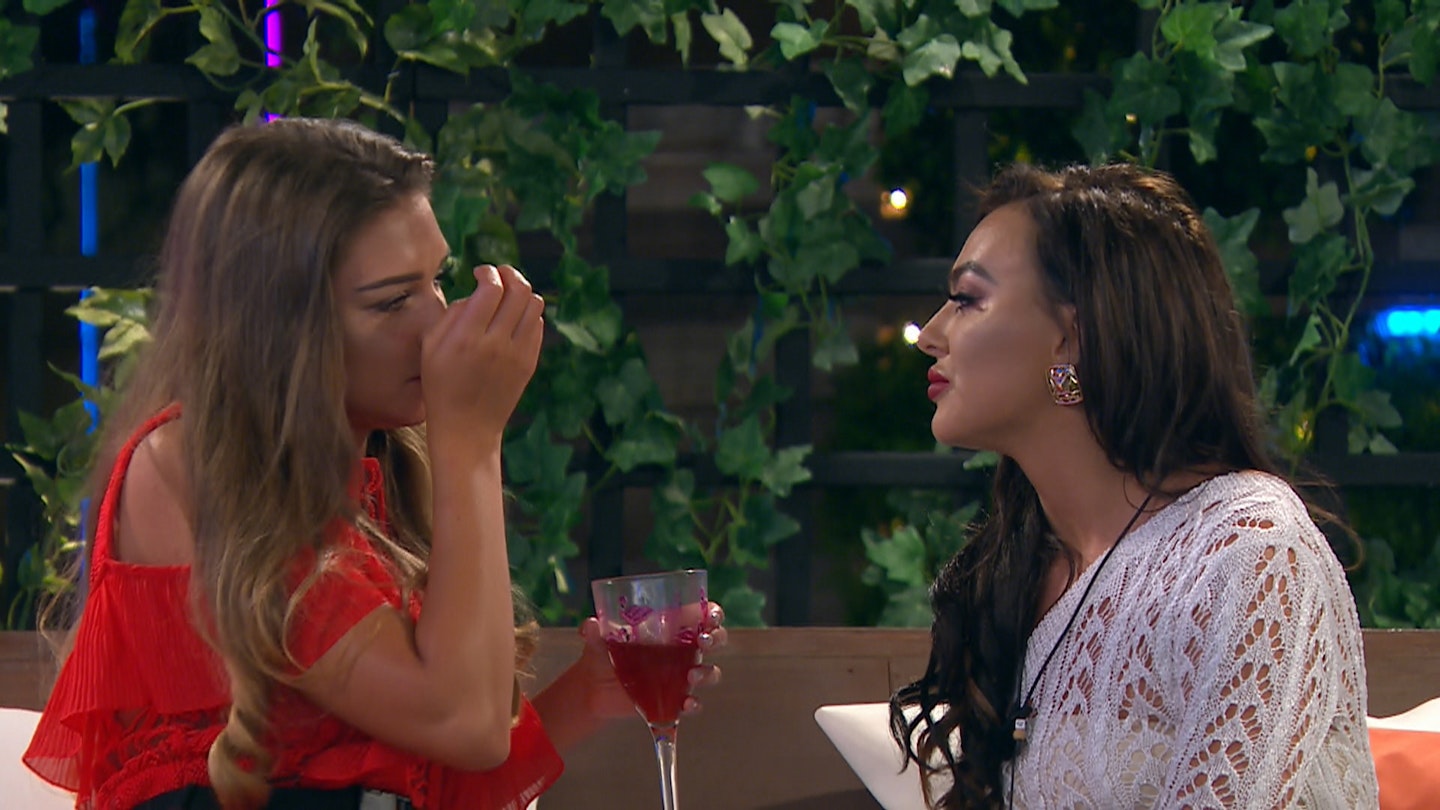 2 of 4
CREDIT: ITV2
2. Rosie has some words of warning for Zara
After initially refusing to make any effort with Zara, Rosie – along with a little help from her bff Georgia and newbie Ellie – decides she should clear the air with Zara and explain her situation with Adam fully. "Ellie did explain that Adam hasn't really told Zara about me and him and has probably sort of brushed it under the carpet as if it was nothing, and I just thought maybe I should explain to Zara why it's probably come across the way it has, why I've been so upset today and haven't been myself."Rosie and Zara finally come face-to-face. Rosie begins: "I don't think you know half, about me and Adam. Obviously we've spent 10 days together, we've spoken about us as a couple in this villa. We have done stuff in bed together because that's how close we've got. When you came in, obviously, I was alright about you taking him on a date, but today I think you've both handled it really wrong, I'll be honest. You haven't spoken to me at all, and I just thought 'if she's just come in here to take Adam, I wish she'd just said.' I don't think you realise, I've got feelings for this boy. You could have approached me completely differently. I'm not a nasty person, especially when it comes to girls. I think if you've ever got an issue, just come and talk to me. I wouldn't bite your head off."She then continues to warn Rosie about Adam's snaky character, suggesting Zara may fall victim to Adam's wandering eye. "But you're the fourth girl in two weeks that he's tried to crack on with, this isn't a coincidence it's a pattern. It's not your fault, this is what I mean, it's not your fault. All I wanted was a chat with you, I was waiting for you to come and speak to me." She adds: "I'm done with him. But I will say to you be careful. Because I'm not the first girl, I'm the second girl. Megan was the third, you're the fourth and it's been two weeks. Be careful."After hearing Rosie out, Zara raises her concerns with Adam. "She said this is the fourth girl in two weeks, so it's just a question of if another girl came in who was more your type, would you go for her over me?" Adam retorts: "You're my type. I want to see what happens."Right then.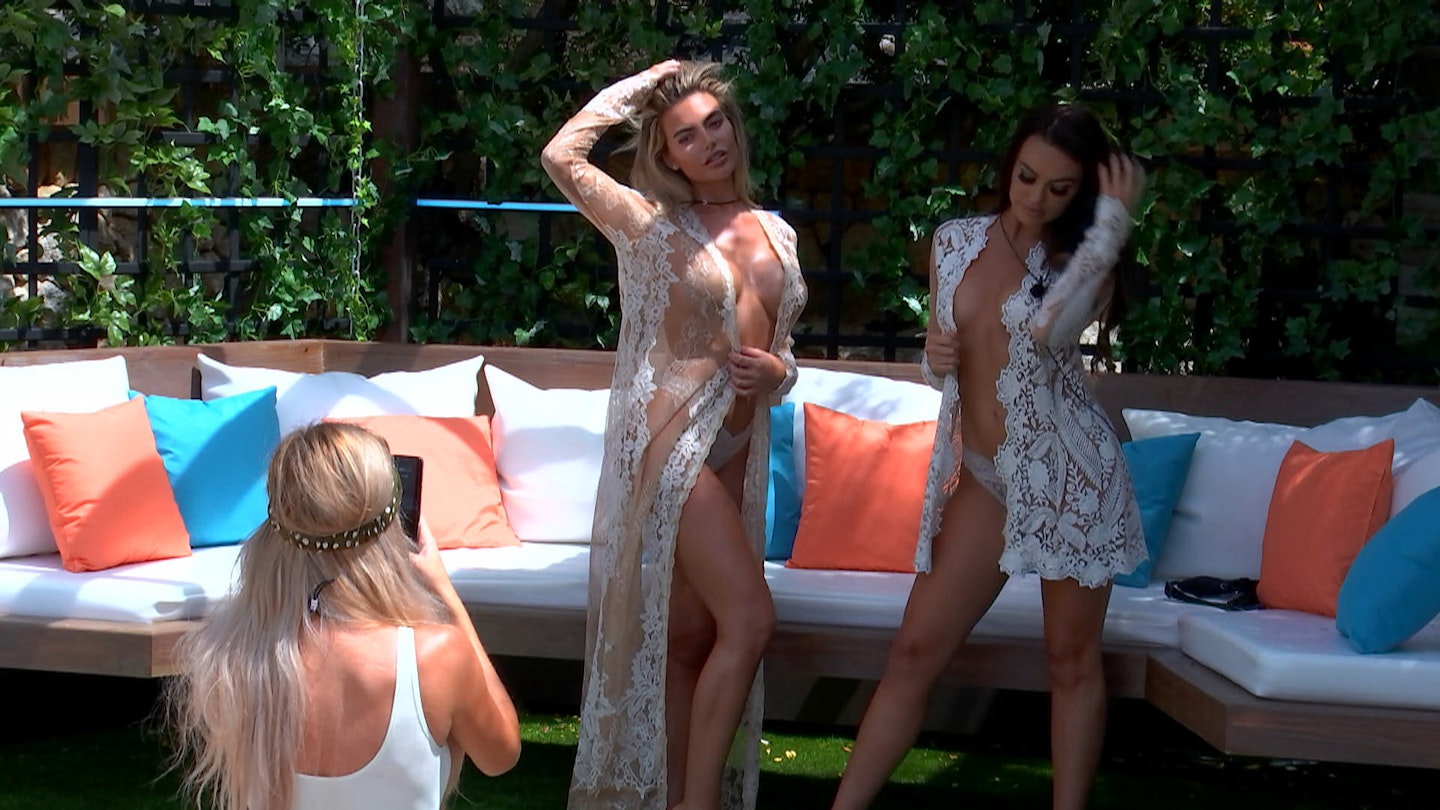 3 of 4
CREDIT: ITV2
3. Rosie stages a sexy photoshoot
In a bid to show Adam what he's missin', Rosie ropes in Megan and Laura to help her stage a sexy photoshoot. "Normally if a boy pisses me off I would get smoking photos and post them all over social media to show him what he's missing, but I'm just going to do it in front of his face. We're women, if we want to take a photo of our gorgeous bodies, we will do," she states. But, unfortunately (and unsurprisingly), she doesn't quite get the reaction she wanted from Adam. He reveals in the Beach Hut: "If that was some sort of 'hail Mary' to try and draw my eyes back to her, it's not really going to work. That sort of stuff does not pull my attention at all." He later explains Rosie's behaviour has pushed him closer to Zara. "I'm done with her. Obviously it's not nice to see a girl cry, whoever it is about anything. I'm not going to apologise when someone speaks to me like that anyway.""Whether or not I fancy Zara, that's not the point. The point is the way she spoke to me and the way she's acted, and the insecure behaviour. That's what pushed me away."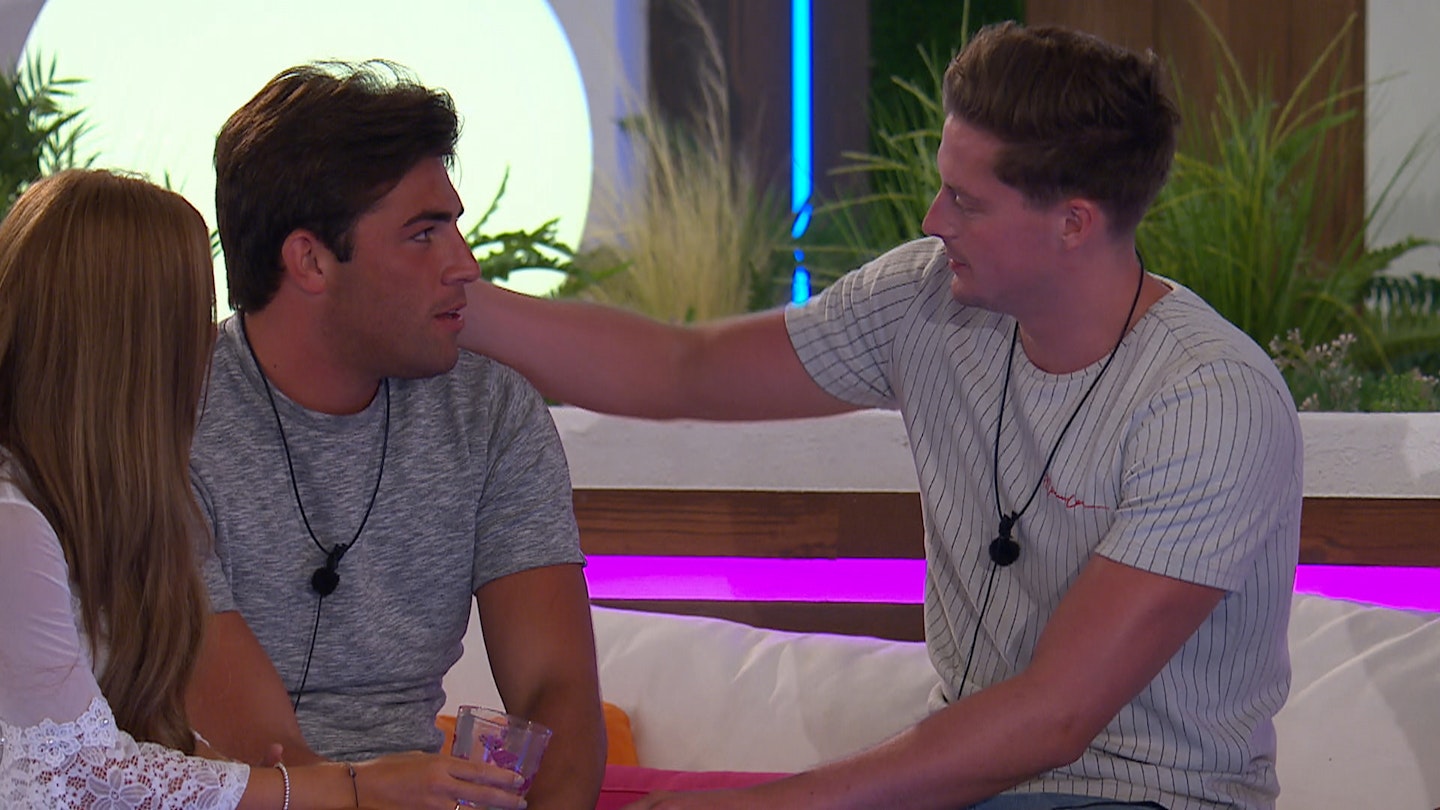 4 of 4
CREDIT: ITV2
4. Alex gets kissing lessons
While the rest of the villa seems to be descending into a pit of drama and chaos. Things are looking pretty good for Dr Alex following his date with Alex. But he's been seeking counsel from his fellow islanders on how to make the next move – and Jack, Adam and Dani urge him to kiss Ellie."I'm sat there, I'm 27 years old, I'm getting pep talked by a load of people I've known for two weeks on how to kiss a girl. How embarrassing," he remarks in the Beach Hut. But Dani worries Alex isn't taking all their tips on board. "Giving Alex advice goes through one ear and comes out of the other. We are trying so hard. He might know what to do when it comes to fixing someone and delivering a baby but he definitely doesn't know how to get the girl, let's be honest."Adam urges: "I feel like you just need to pull her now and go for it and seal the deal. Snog her. It's happening, I'm not even asking you I'm telling you." Encouraged by their Alex takes Ellie to one side and admits: "I just want to say, I think when it comes to recoupling, if I lay my cards on my chest, I probably would quite like to recouple with you, if you felt the same kind of way."