It's the question on the lips of every Love Island fan. Are the Love Island 2021 winners back together and if so, when will they confirm if the rumours are true and put our minds at ease?
It turns out today is the day as - after what feels like a million hints and Instagram teases - Millie Court and Liam Reardon went in with a hard relationship launch and, of course, heat were there to see it all.
The season 7 Islanders rekindled their love affair recently and, although there has been the odd soft launch on Instagram, the couple decided to wait for the perfect moment to announce they are officially back together.
And what better occasion to announce they've rekindled their romance than the return McDonald's Monopoly?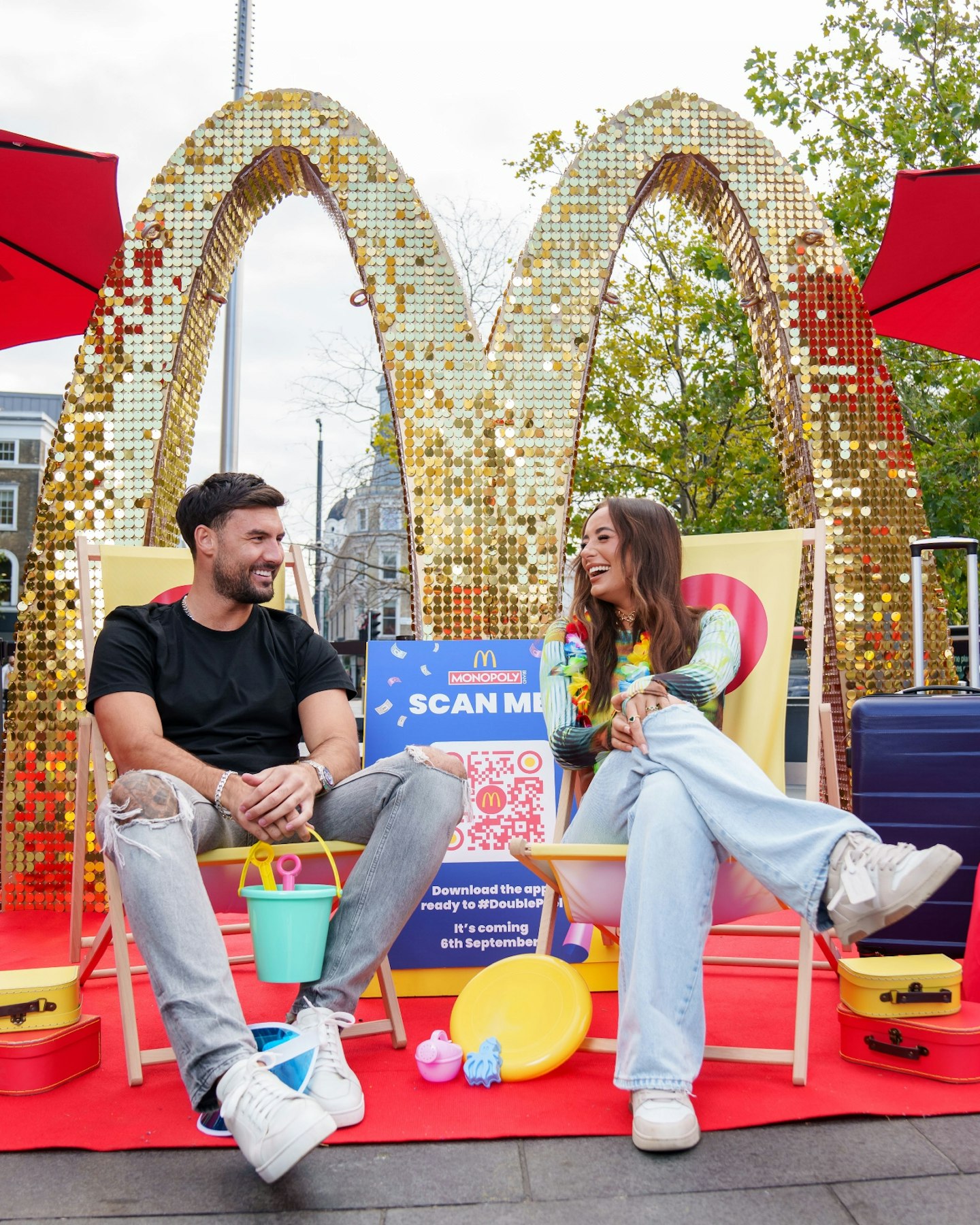 Liam and Millie sat beneath the glittering Golden Arches like some sort of iconic fast food royalty as we asked them how they managed to keep the relationship on the downlow before they were ready to go live.
"Our first date when we were getting back together was at Southend," Millie revealed, "I was like, 'You go in the restaurant first and get a table and I'll come in five minutes later. You tell me where you are and I'll sneak past reception.'"
It's giving Mr and Mrs Smith.
"So dramatic," she said, turning to Liam as she added, "I had a hat, sunglasses, fake names... We had a lot of fun didn't we?"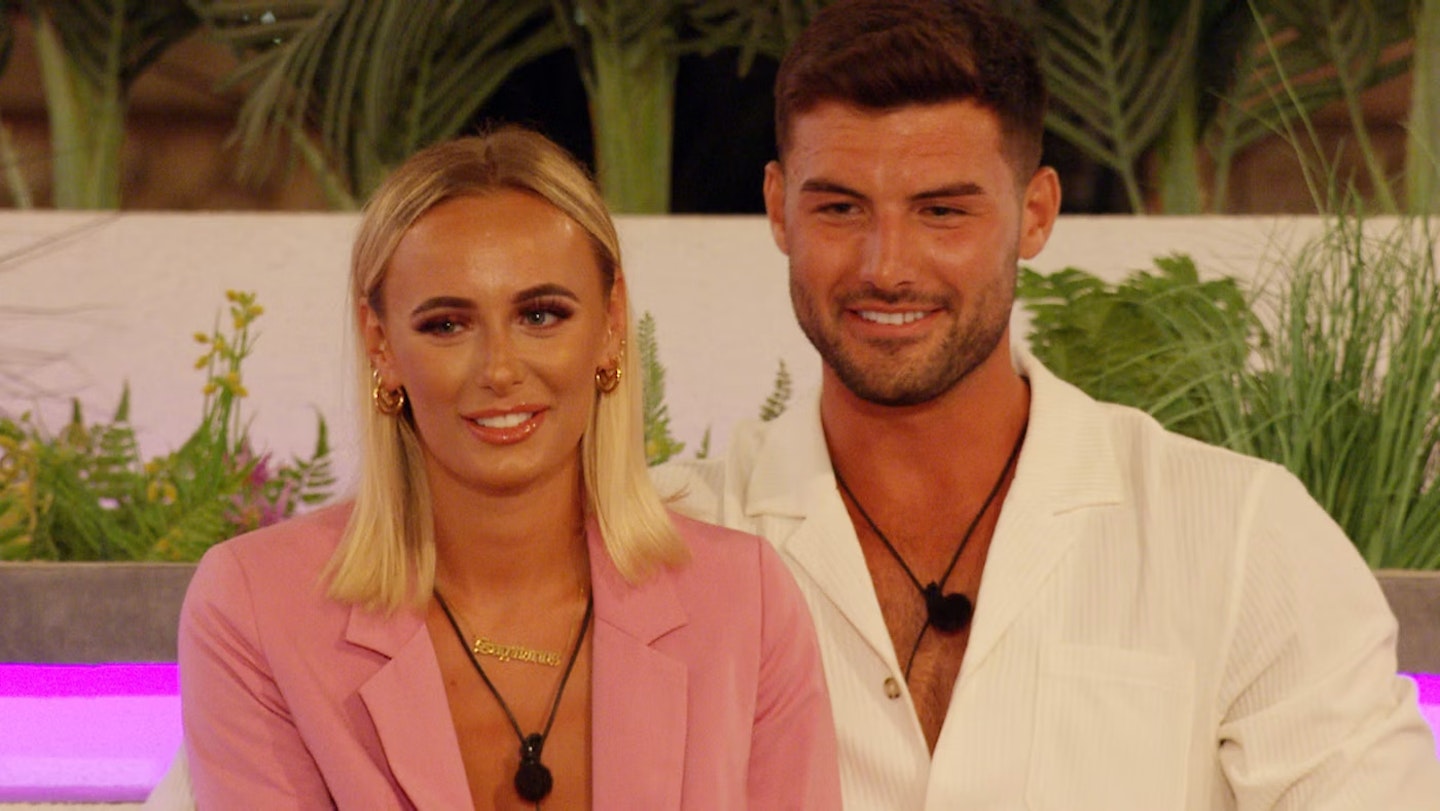 "We went to Go Ape, which was so fun," Liam continued, "It was quite cloudy though so hardly anyone was in our group."
As for why they kept their reunion under wraps, Liam explained, "[It's] just more personal. People are invested as well.
"We weren't ready to let people know. Some people say 'no one cares anyway' but some do."
We care, we are most certainly 'people' and we're okay with that.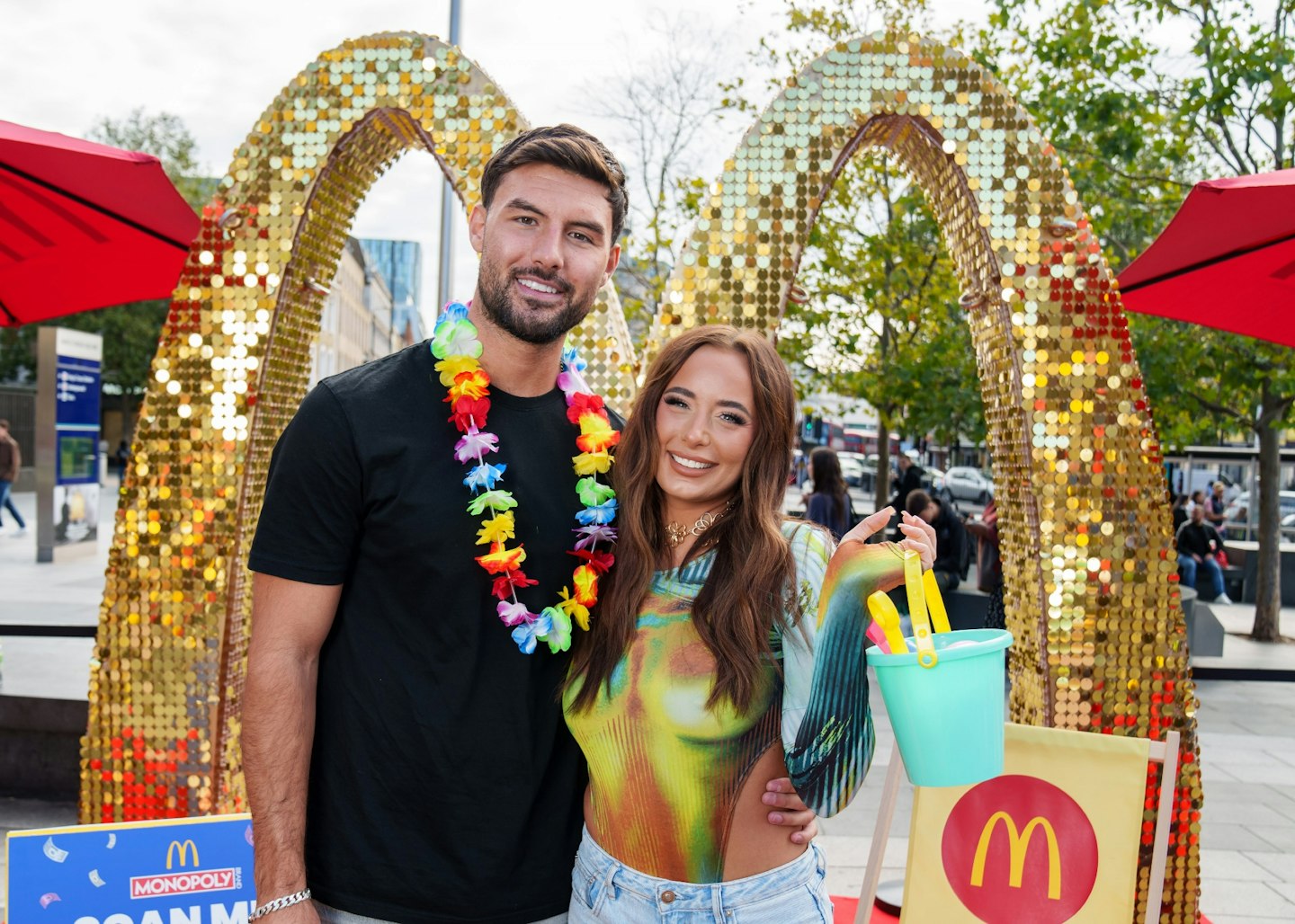 "We wanted to enjoy the time we were spending together," Millie explained, "Just us two and rekindling things. We wanted to do that just us two and no one else."
We couldn't agree more, we hate when we're dating someone and our parents interrogate us, let alone the whole world.
Millie Court and Liam Reardon are celebrating the return of the MONOPOLY game returning to McDonald's restaurants on Wednesday 6 September. Get ready to #DoublePeel on the McDonald's app.
WATCH: 'Kady Unfollowed Me!' Mitch & Ella B Play Who's Most Likely To: Love Island Edition