Over the years Love Island has had it's fair share of memorable moments but one that sticks in our minds is from Love Island 2022 when Ekin-Su Cülcüloğlu and Brazilian bombshell Nathalia Campos had a pancake-off.
Remember Nathalia? The queen that delivered the iconic "Ekin-who?" insult.
If you're wondering what happened to the bombshell after she dared to take on Love Island royalty, here's everything you need to know...
When was Nathalia Campos on Love Island?
Nathalia appeared on Love Island 2022 aka series eight. She arrived after Casa Amor, walking into the villa on day 45.
How long was Nathalia Campos on Love Island?
After entering the villa, Nathalia made a beeline straight for Davide Sanclimenti, who was coupled up with Queen Ekin-Su. However, when she was defeated by Ekin-Su in a pancake challenge, she set her sights on Reese Ford.
The pair were coupled up for a mere two days before being dumped from the Island after receiving the fewest public votes. Needless to say, Ekin-Su didn't shed any tears.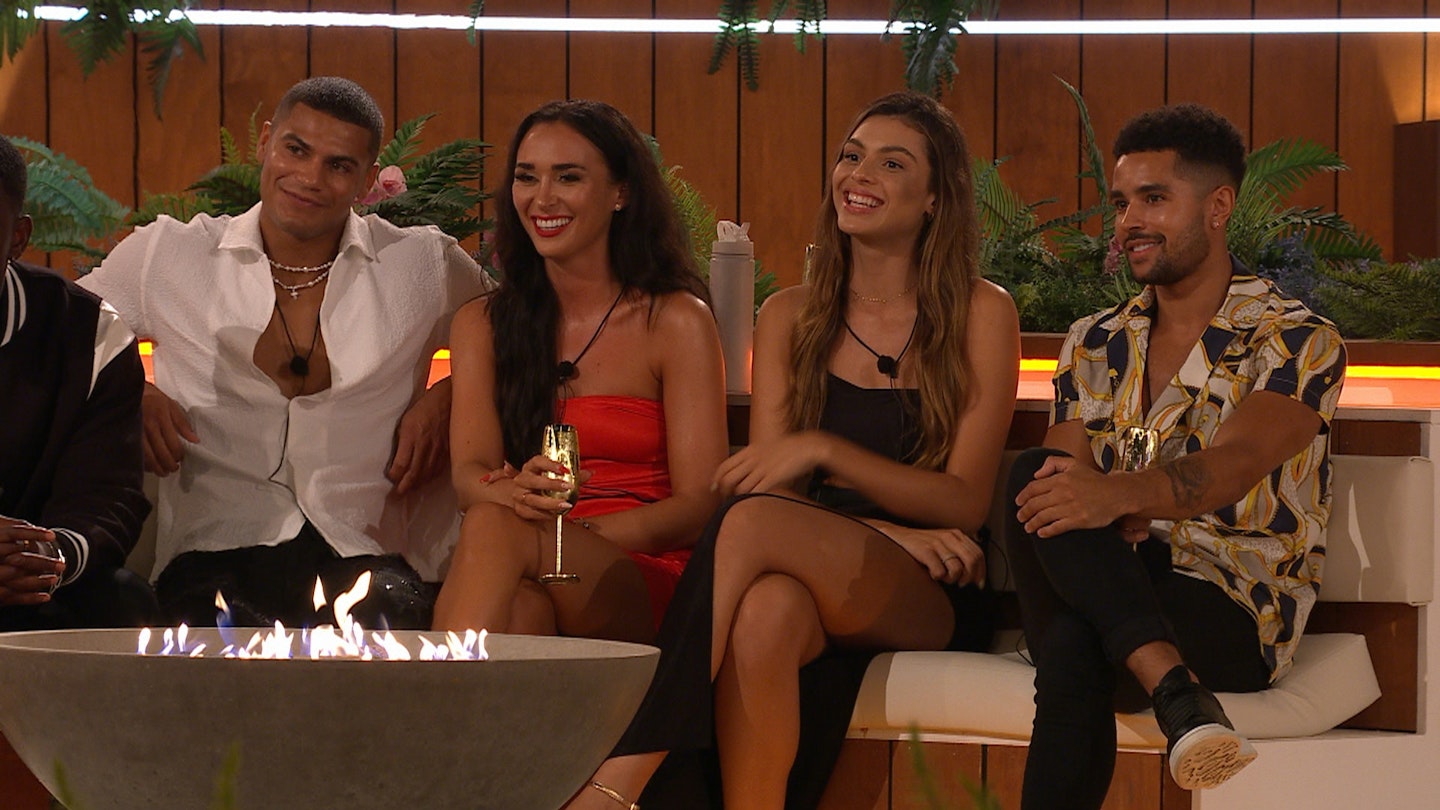 What happened with Nathalia Campos and Ekin-Su?
It was all very classic Love Island. Two Islanders (Ekin and Nathalia) fighting over another bombshell (Davide).
Things took a turn when they challenged each other to making pancakes. After Ekin-Su, the ladies managed to put all the drama behind them.
However, in a tell-all tea-spilling sesh with The Guardian, the Love Island winner revealed that THAT strange Bake Off/Rocky pancake moment with Nathalia (who made it clear that she was coming for Davide from day one) was far worse than we saw.
During the chin-wag, the publication claimed the scene was like watching a Bake Off stand-off, except the rival bakers were "completely horrible" to each other. According to the publication, Ekin-Su claims that this wasn't the case, in fact, what we saw was light compared to what really happened between the pair.
Ekin-Su told the publication, "I'm going to change what you've just said."
She continued, "They wanted us to be nice, right? There are scenes in that that aren't shown. I was swearing. I chased her around with a wooden spoon. Actually a spatula. That was real. I was very angry, but it wasn't shown because it's a PG show. I've got a really fiery side when people annoy me."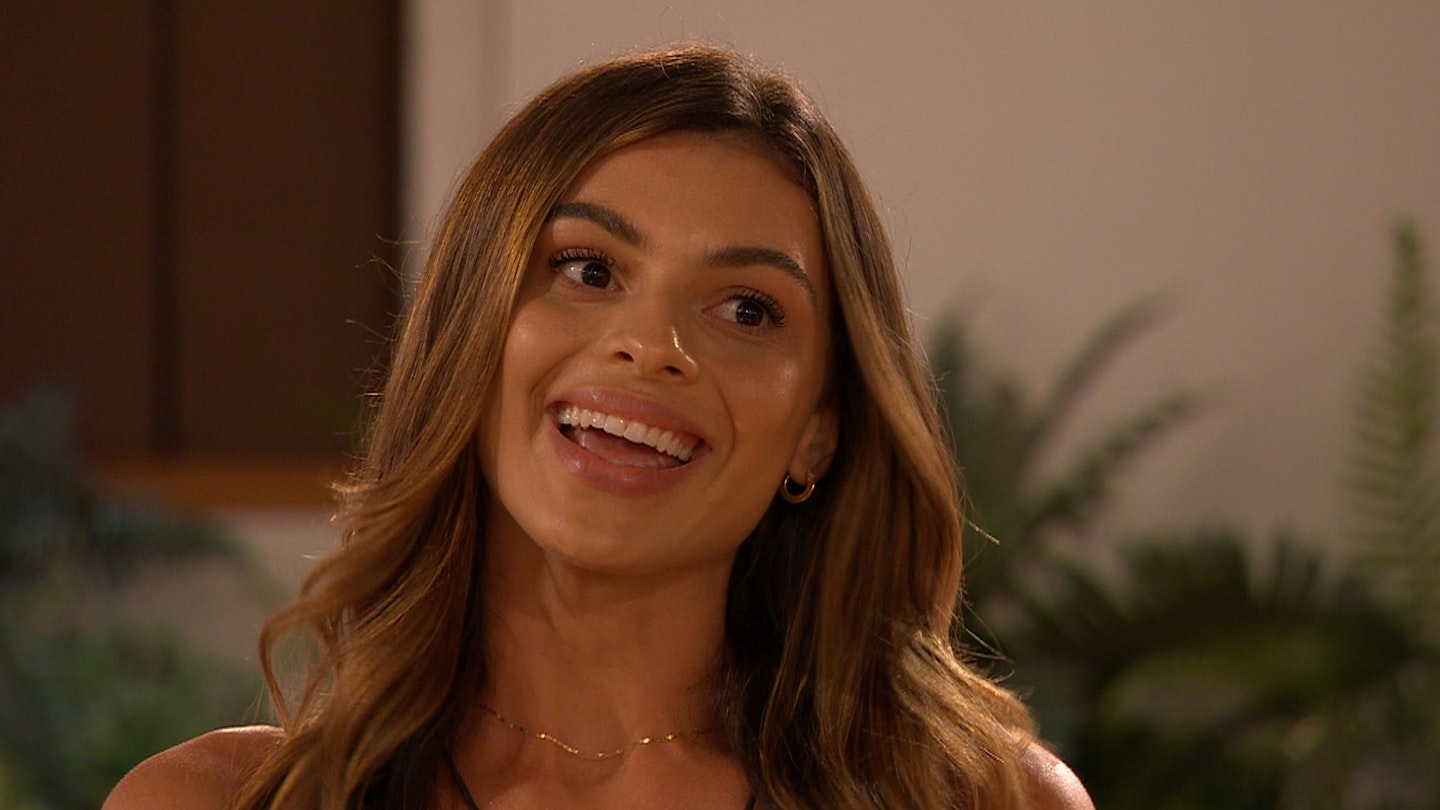 That's the edit, but in terms of actual production, according to Ekin-Su, the only time producers get involved is when Islanders are lounging about doing f--k all (sounds like a full-time job to us).
She revealed, "The only time the producer would say something is if you're sitting on a beanbag doing absolutely f-ck all. It's a show. No one wants to watch someone on a bean bag."
How old is Nathalia Campos?
Nathalia is 24 years old. She was born 14 October 1998.
What does Nathalia Campos do?
Before entering the villa, Nathalia was a content creator and operations manager.
In May 2023, she founded Closs Hair which specialises in Brazilian hair extensions.
According to her Instagram, she spends the majority of her time travelling and creating content for her 83K followers.
Who is Nathalia Campos dating?
In April Nathalia revealed that she had reunited with an ex from her pre-Love Island days.
She told The Sun, "I have a boyfriend. He's not famous, he's a restaurant owner from Mayfair. He's always feeding me nice food so it's all good and I'm happy.
"I knew him before Love Island, I met him a year ago and we started seeing each other and then we stopped and then we started and then we stopped, and it was a long story over a year ago. Now we're in a good place."
How tall is Nathalia Campos?
Many keen Love Island fans were left wondering how tall Nathalia is, seeing as she is at a close height to Davide, who is 6ft 2. Turns out Nathalia is actually 5ft 11.
Does Nathalia Campos have Instagram?
Duh, she's a content creator. You can follow her at @nathaliaxcampos.
WATCH: 'No One Knows Any Of This' Deji, Nathalia, & Billy Spill Their Steamiest Villa Secrets