Love Island is set to return to our screens on 12th January, after ITV announced there would be a winter version of the hit dating show.
But Caroline Flack won't be returning to her hosting duties, following her decision to quit the show after she was charged with assault by beating.
And yesterday it was revealed Laura Whitmore would take over the role but we were uber shocked when Paris Hilton took to Instagram to congratulate her - but who knew they were besties? Not us.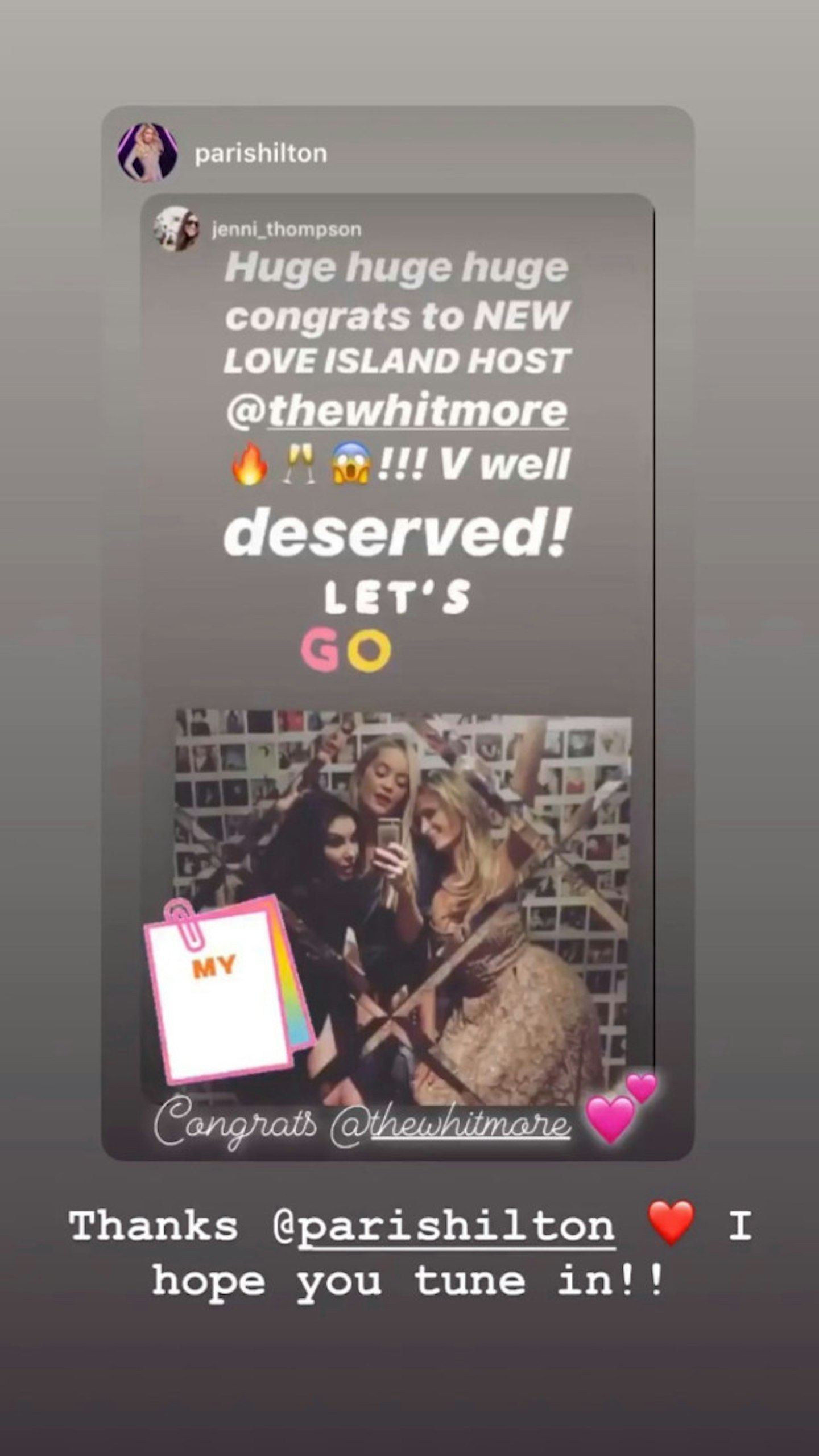 Posting on her Instagram story, Paris wrote, "Huge, huge, huge congrats to new Love Island host Laura Whitmore. V well deserved!"
Laura replied saying, "Thanks @parishilton I hope you tune in!"
It's since been revealed Paris and Laura met when Laura was a presenter for MTV.
CHECK OUT: Where are the cast of Love Island 2019 now?
She interviewed the American reality TV star back in 2015 and they instantly hit it off, remaining close friends ever since.
Announcing she was the new host, Laura said, "To say I'm excited to be heading to Cape Town to host Love Island, the biggest show on television, is an understatement.
"I want to thank ITV for trusting me at the helm of this huge show. I wish it was in better circumstances; Caroline is a brilliant host and also a friend."
NOW WATCH: "Who's most likely to have makeup all over their bed sheets?!" Curtis and Tommy just can't decide
"We've spoken a lot in the last few days since she stepped down. She has been very kind to me and strongly pushed me for this role. I've watched her host every series and know I have big boots to fill. I will try and do it justice."
She sadded, "Above all, I am a massive fan of this show. I've never been to a Love Island villa, and I can't wait to get in there to meet all the new Islanders looking for love."
READ MORE celeb news
I'm A Celeb's Jacqueline Jossa 'signs six figure deal' to be the face of huge clothing brand
Channing Tatum and Jessie J split after year-long relationship
"The Love Island team are the best in the business… including the voice and heart of the show, Iain [Stirling, Laura's boyfriend]. He thought he was getting a holiday away from me… not a chance!"
Laura was the bookies favourite to get the job, with Maya Jama and Gemma Collins close runners up.
A line-up hasn't been confirmed for the winter series as of yet, but we're sure it will include some sexy singletons who no doubt have not gone to town on food over Christmas... unlike us.
If you love Little Mix and Lewis Capaldi wrap your lugholes around heat Radio. Listen now.