We've spent A LOT of time on TikTok over the past two years thanks to multiple lockdowns... but we're not complaining. As well as beauty hacks and skincare advice, we've also discovered some majorly talented singers.
There's Nathan Evans who signed a record deal after his song Wellerman (Sea Shanty) went viral, and we've also been loving the videos of Essex-based singer Sam Ryder.
Sam regularly shows off his incredible voice by covering Sia, Adele and Lady Gaga and has even racked up 97 MILLION likes.
After the success of his covers, Sam's branched out of the world of TikTok, competing in this year's Eurovision song contest, giving the UK its best result since 1998 with his song Space Man.
Here's everything you NEED to know about TikTok star and Eurovisionary Sam Ryder.
Who is Sam Ryder?
Sam Ryder is a singer, songwriter and guitarist from Essex who has worked in the music industry since 2009.
He's spent the majority of his adult life touring the world and performing live with bands including The Morning After, Blessed By A Broken Heart and Close Your Eyes, but well and truly hit the big time in 2020 after deciding to post covers on TikTok.
Since then Sam has amassed a whopping 12.1 million followers on the app after his covers - that include The Weeknd, Rihanna and Bruno Mars - went viral.
The response to his videos was so huge that TikTok crowned his account the most popular UK artist account of 2020. That's seriously impressive.
Where can I watch Sam Ryder's covers?
Sam regularly posts covers on his TikTok account - @samhairwolfryder - and YouTube channel.
WATCH: Sam Ryder's cover of Set You Free by N-Trance
How did Sam Ryder do on Eurovision?
Sam recently took part in the Eurovision Song Contest, performing his incredible single Space Man to an incredible reaction from viewers across the world.
His performance didn't half go down well. He came in second place, a monumental achievement (especially considering how we scored a formidable zero points just last year) losing out to Hip-hop trio Kalush who won for Ukraine.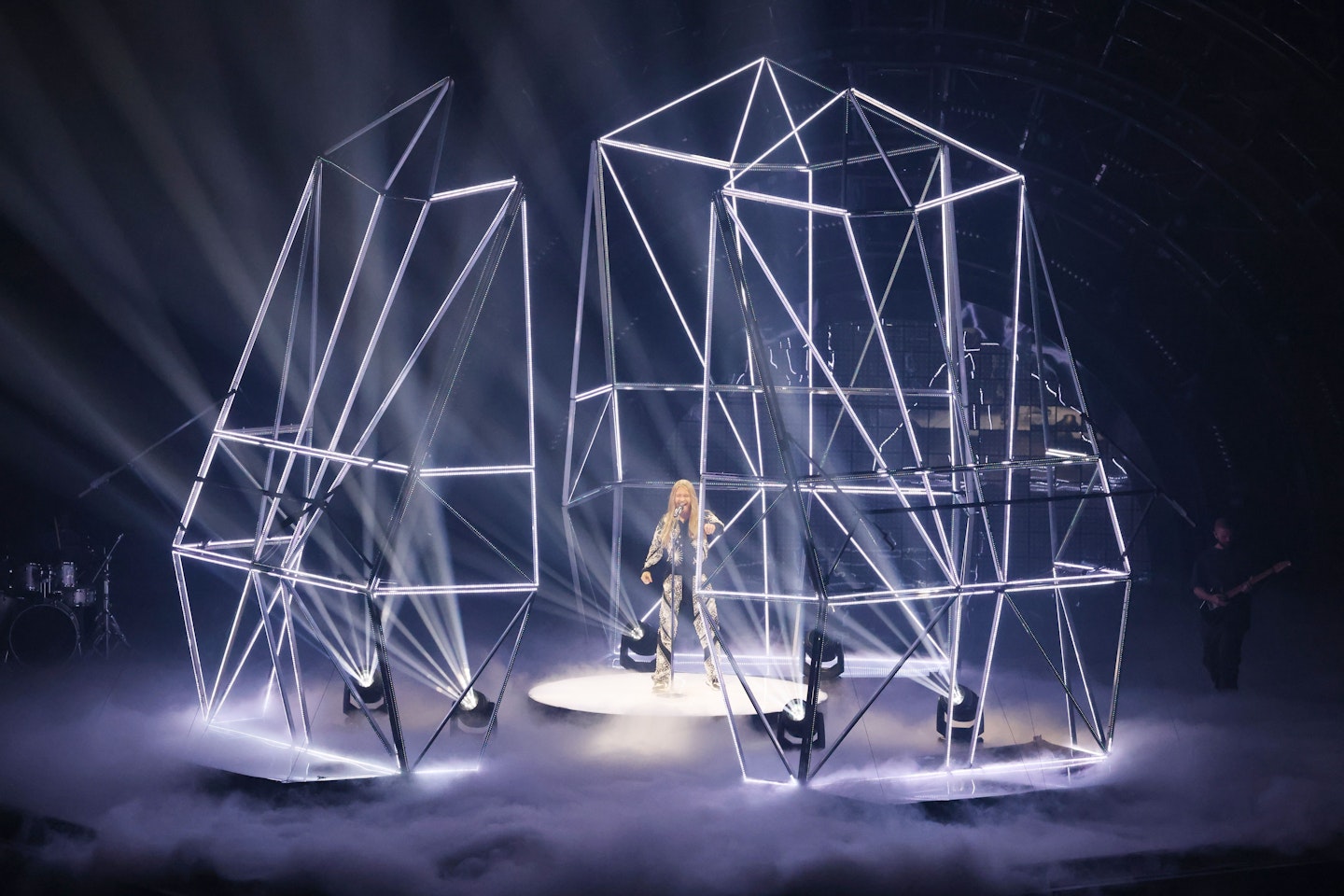 Was Sam Ryder on The Voice?
No, Sam has never appeared The Voice but he's still doing rather well for himself. Instead of rising to fame on a TV talent show, he's found a major following online and has gone on to release his own music off the back of his success.
Is Sam Ryder married?
Sam is loved-up with his partner Lois but it's not known if they're married. They are in a long-term relationship though and even opened a café together in 2017.
CHECK OUT: the celebrities you need to follow on TikTok
What did Alicia Keys say about Sam Ryder?
Sam's TikTok videos has even caught the eye of actual A-lister Alicia Keys who shared a clip of herself reacting to his cover of her classic hit If I Ain't Got You. Alicia looked shocked as Sam sang the song and she even said, "Yo, he killed this. This is hard for me to sing."
What did Sia say about Sam Ryder?
Alicia Keys isn't Sam's only celeb fan. He also caught the attention of Justin Bieber with his cover of Sia's song Chandelier. Biebs sent the video to his friend Eddie Benjamin, who had been in quarantine with the Aussie singer and she shared it on Instagram. Actual goals.
She wrote, "We all think you're amazing! Well done dude! I love you, keep going."
When did Sam Ryder release Whirlwind?
After achieving huge success with his covers, Sam's now working on music of his own. His debut single Whirlwind was released on 23 February 2021. It was written and produced by Jamie Hartman, who has worked with the likes of Rag'n'Bone Man, Calvin Harris and Louis Tomlinson.
Does Sam Ryder have Instagram?
Yep, you can follow him at @samhairwolfryder.
WATCH: Joe Sugg Reacts To Some Of His Iconic Moments!