We may live in a tiny little flat in our rainy country, but that doesn't make us any less excited about the following news: Aldi's Spa Pool is back in stock.
Tell your friends (or don't - just in case they sell out).
We've been OB-SESSED with Aldi for years, with their makeup dupes, vegan wine and infamous flamingo float, they have all the essentials. Especially with summer coming in thick and fast we cannot resist this warm cosy hot tub to enjoy a cocktail or two in. Storm Eunice, you need to stay away girl, because we'll be out in our hot tubs whether you like it or not.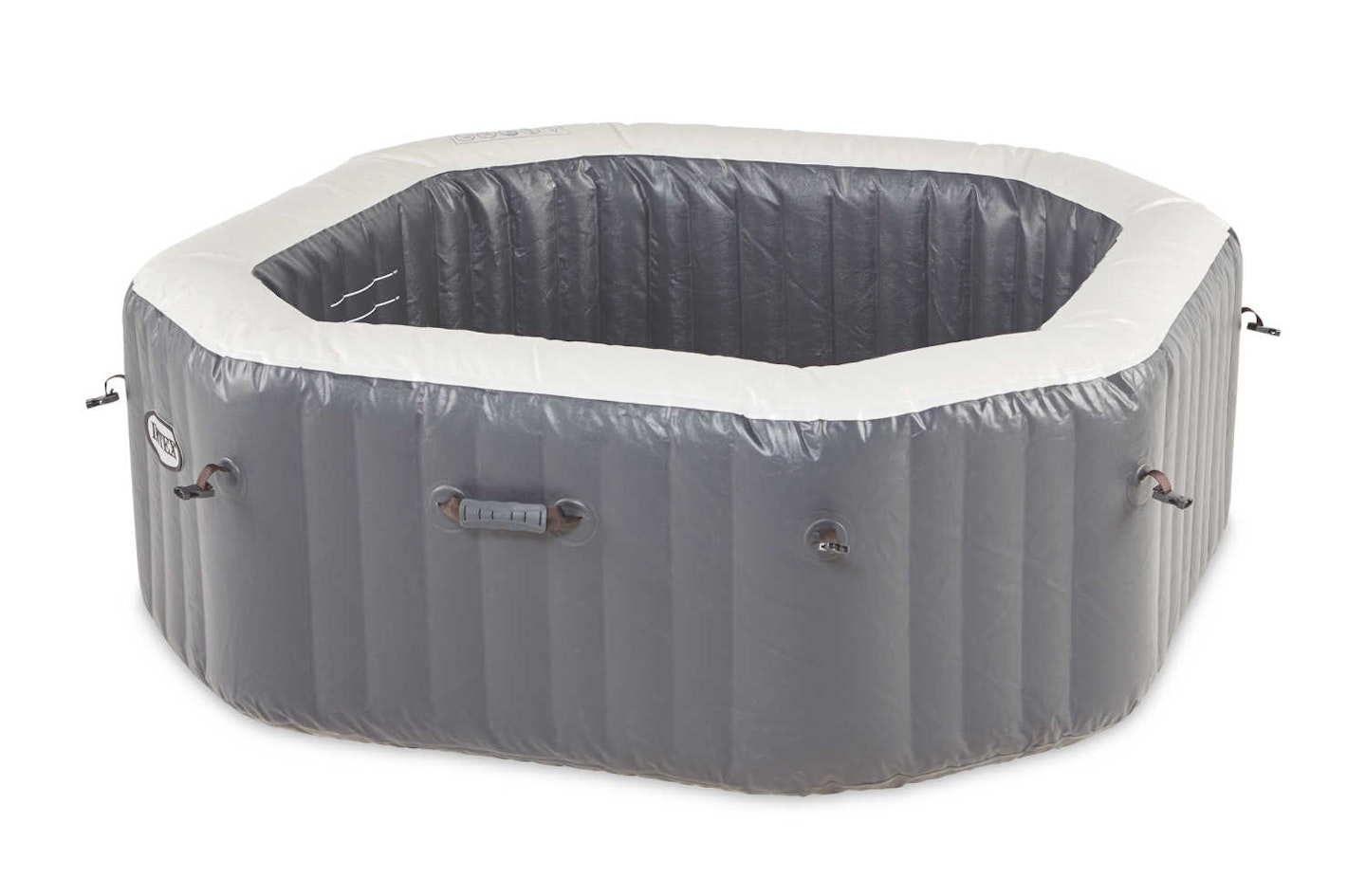 Aldi
Fitting four people in the tub with heated air bubbles to relax in, you can have the hottest summer jardin of the year. Forget outdoor egg chairs because this is the next thing you need for your exterior.
It's an online only buy, so you'll want to get your debit cards out because these babies are going to fly off the (online) shelves.
OK, we admit – at £399.99, the hot tub is definitely something to splash on – but it's still roughly 378482999293 pounds cheaper than your average version. Totally worth it IMO.
So we're sold.
Anyone planning on hitting up the tub, you can snap it up right here down below. Thank us later when you've got a drink in the sun.
How does one go about inviting Idris Elba, Chris Hemsworth and Leonardo Dicaprio to a hot tub party? Asking for a friend…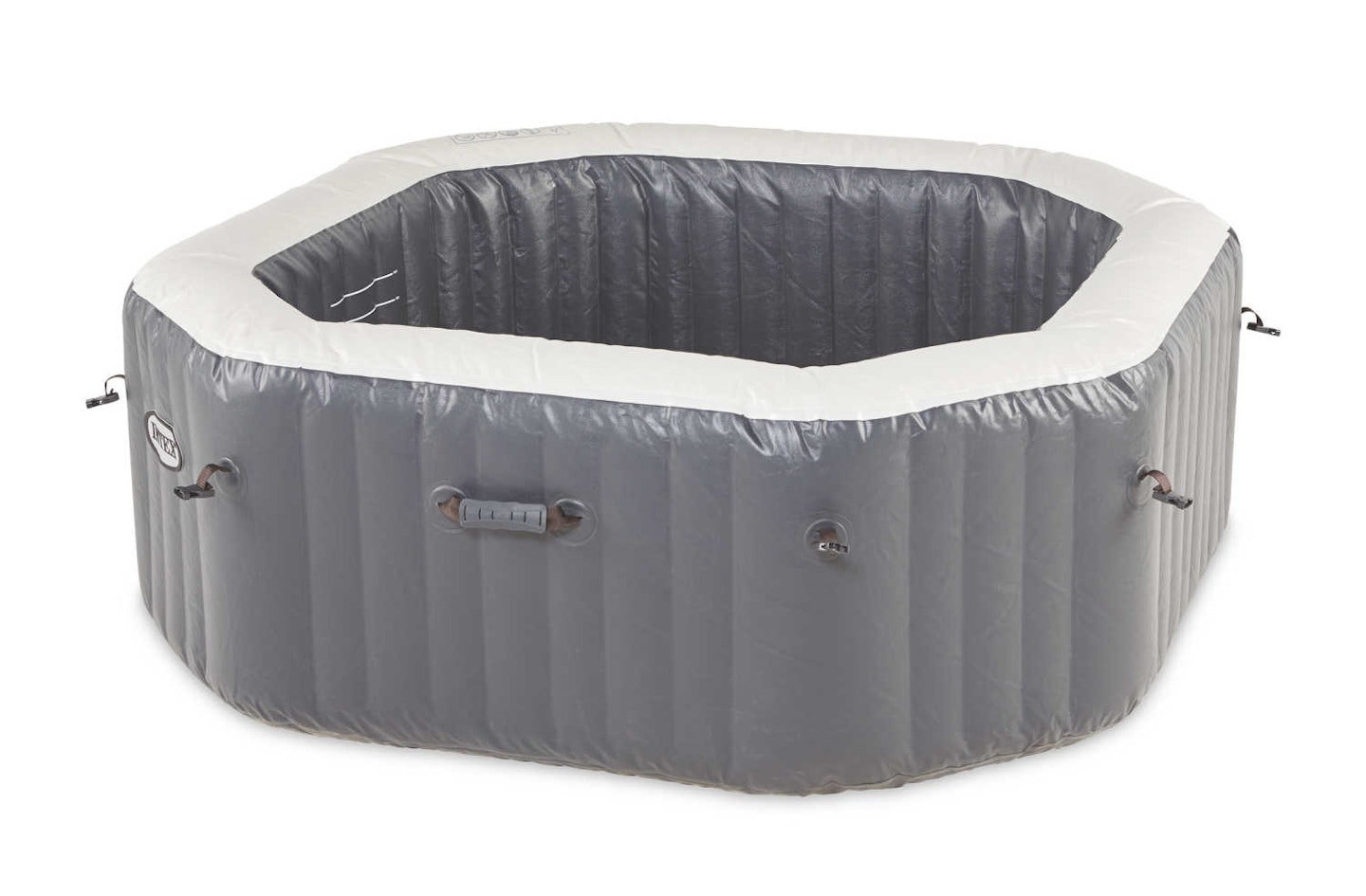 For a quick summary, the colour is grey (super chic or wha), it weighs approx 38.6kg and has an octagon design for maximum space. You can get around 795L into this hot tub and most importantly it has bubble jets, heated air bubbles, two headrests and a lockable cover. We're mainly buying it for the bubbles but that's your call.
Accessories Included
2 x Headrests
2 x Filter cartridges
Test-strips
Isolated and lockable cover
Thermal ground cloth
Carry bag
Chemical dispenser
Features you'll want to know about
Laminated vinyl inflatable hot tub with fibre tech technology
Octagon shaped design
Integrated heated bubble air blower
135 Bubble jets
Carry bag
Chemical dispenser
Hard water system
Limescale protection
User friendly control panel
If you're not too certain about your hot tub longevity, it also comes with a three-year guarantee and warranty. Sign us up.
NOW READ:
Here is a video of David Dimbleby rapping to the tune of Eminem's Lose Yourself