We've all missed the pumpkin spiced lattes, crunchy leaves and chunky knits. Believe it or not, some of us actually thrive as the temperature gets colder and autumn begins to set in.
But, if you're feeling a bit fed up with the changing weather, a candle might just help to cheer you up. If you're looking to warm up your home for autumn, we've found the best candles that we guarantee will make your home feel cosy.
Whether you opt for a pumpkin candle to get you in the mood for Halloween, or a spicy cinnamon candle that will take centre stage on your fireplace, we've got you covered.
The great thing is, most of these scents will even see you through into winter. They're also a fab choice of Christmas gift, because who doesn't like candles?
But, if the thought of starting your Christmas shopping early is not something you want to think about until at least early November, then an autumn candle could be a nice little treat for yourself instead.
Oh, go on then.
SHOP: The best autumn candles of 2022
The best autumnal candles to shop now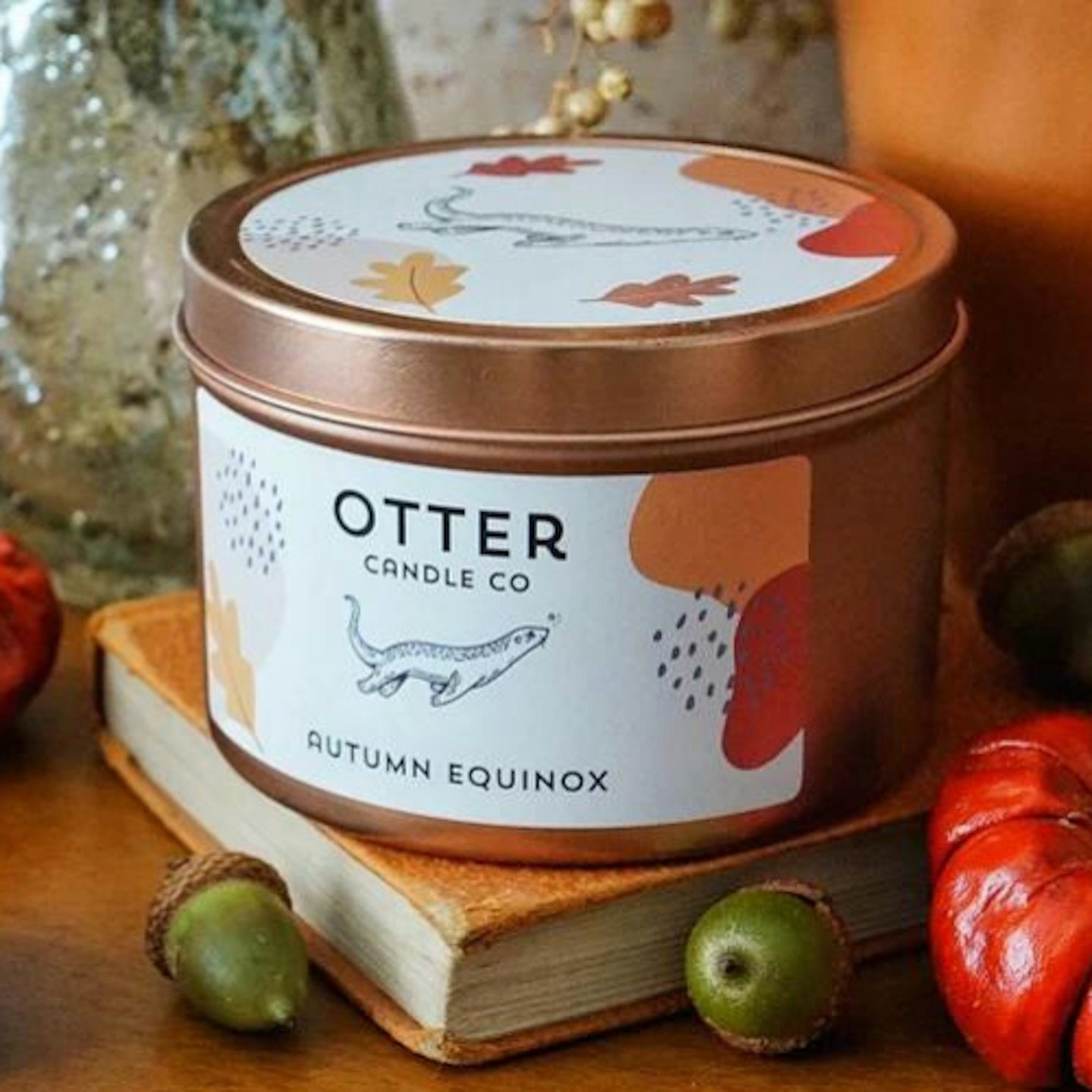 1 of 12
CREDIT: Etsy
Autumn Equinox Vegan Soy Candle
This candle is the perfect way to get in the mood for autumn. Otter Candle Co makes all its candles with a delicate blend of coconut and soy wax, which means they're 100 per cent vegan-friendly. With scents of grated nutmeg, fresh ginger and juniper berries resting on a sandalwood and amber base, there's no reason why you shouldn't add this one to your basket.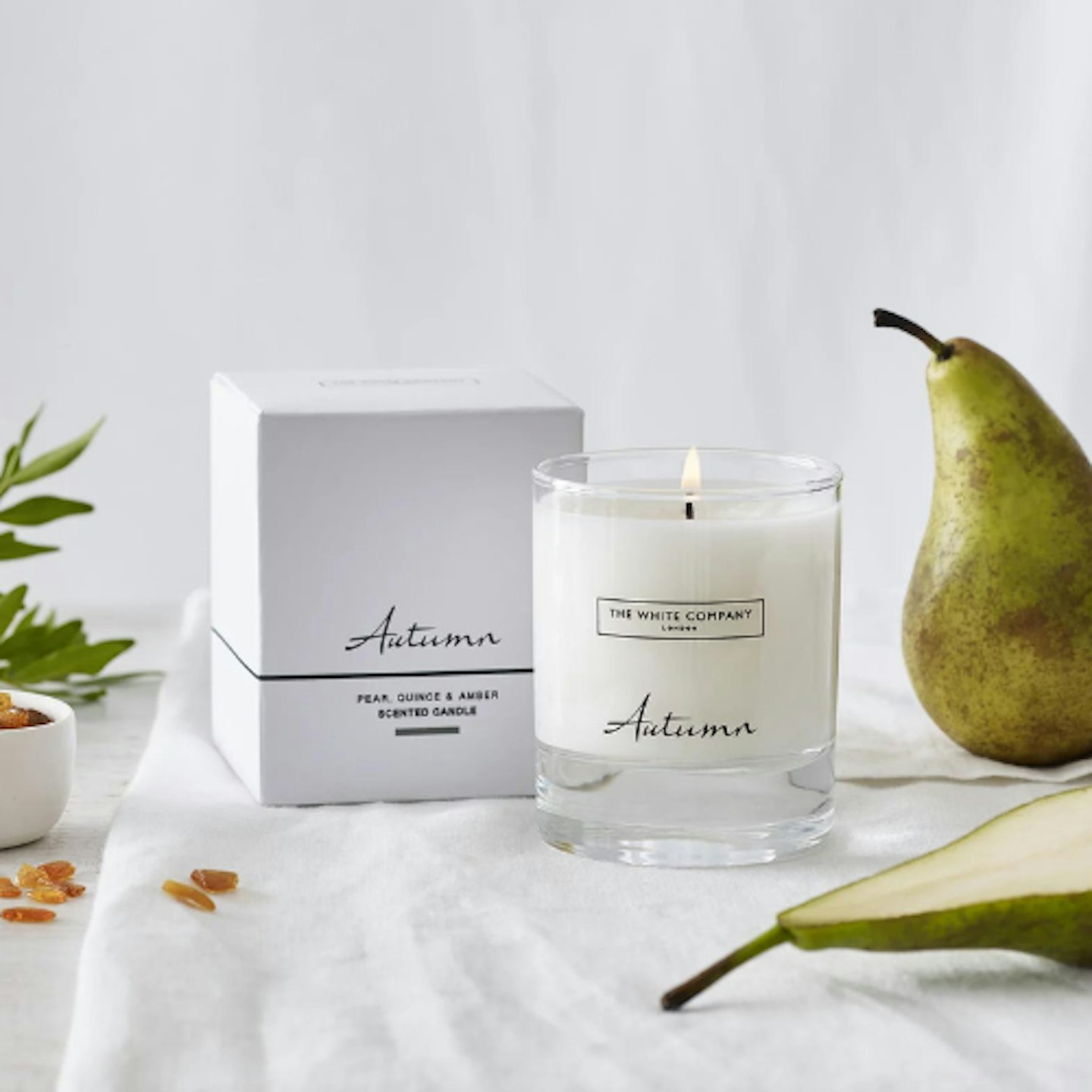 2 of 12
CREDIT: White Company
Autumn Signature Candle
It isn't autumn until you have The White Company's signature candle burning. This is the brand's best-selling candle and we can see why. It's a stunning blend of crisp pear, quince and apricot blends with warming musk and amber.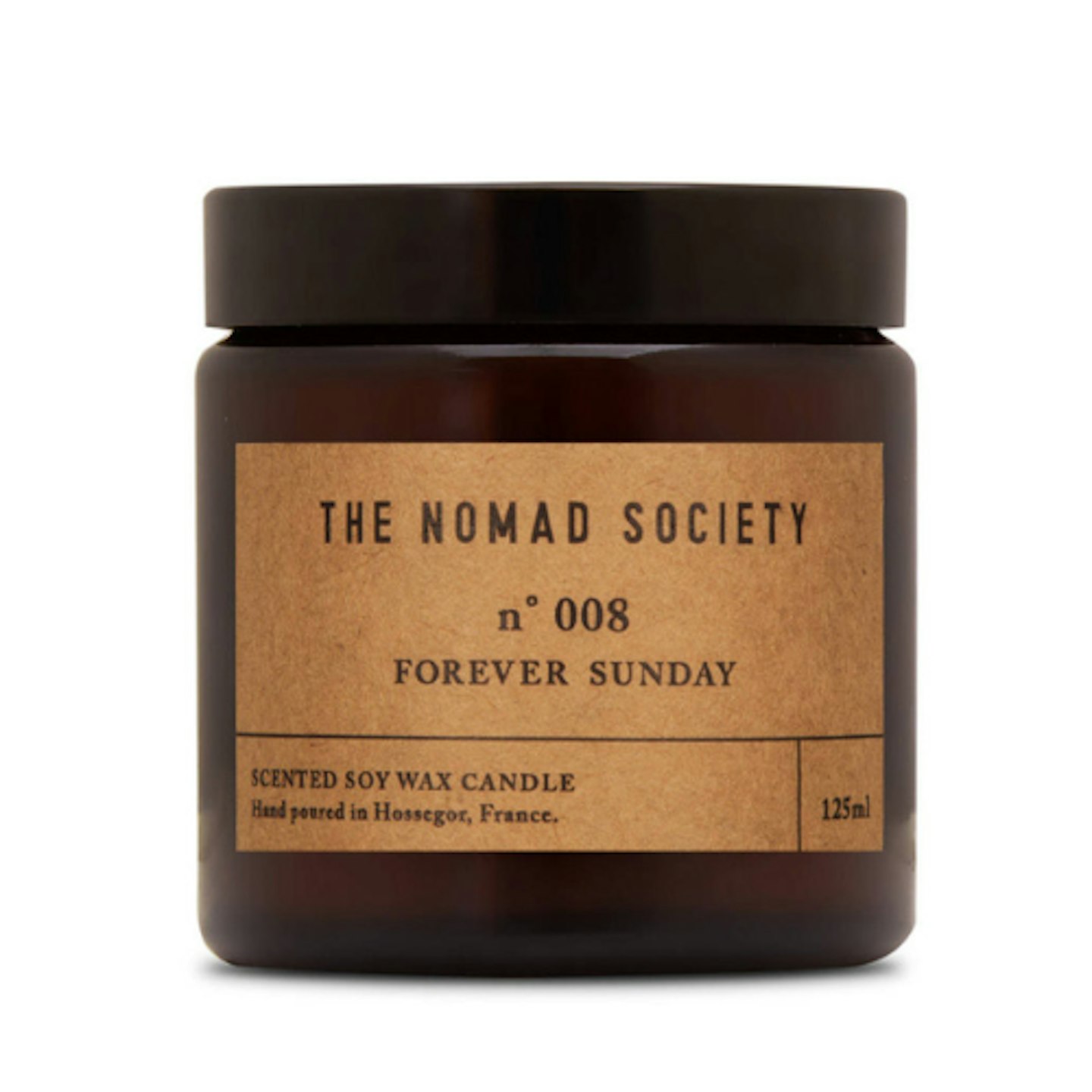 3 of 12
Forever Sunday Pumpkin Cinnamon Scented Soy Candle
Burn this hand-poured soy candle with top notes of pumpkin and base notes of cinnamon, and you'll soon have a home that smells divine. Once it's used up, you can keep the amber jar and use it as a tea light holder.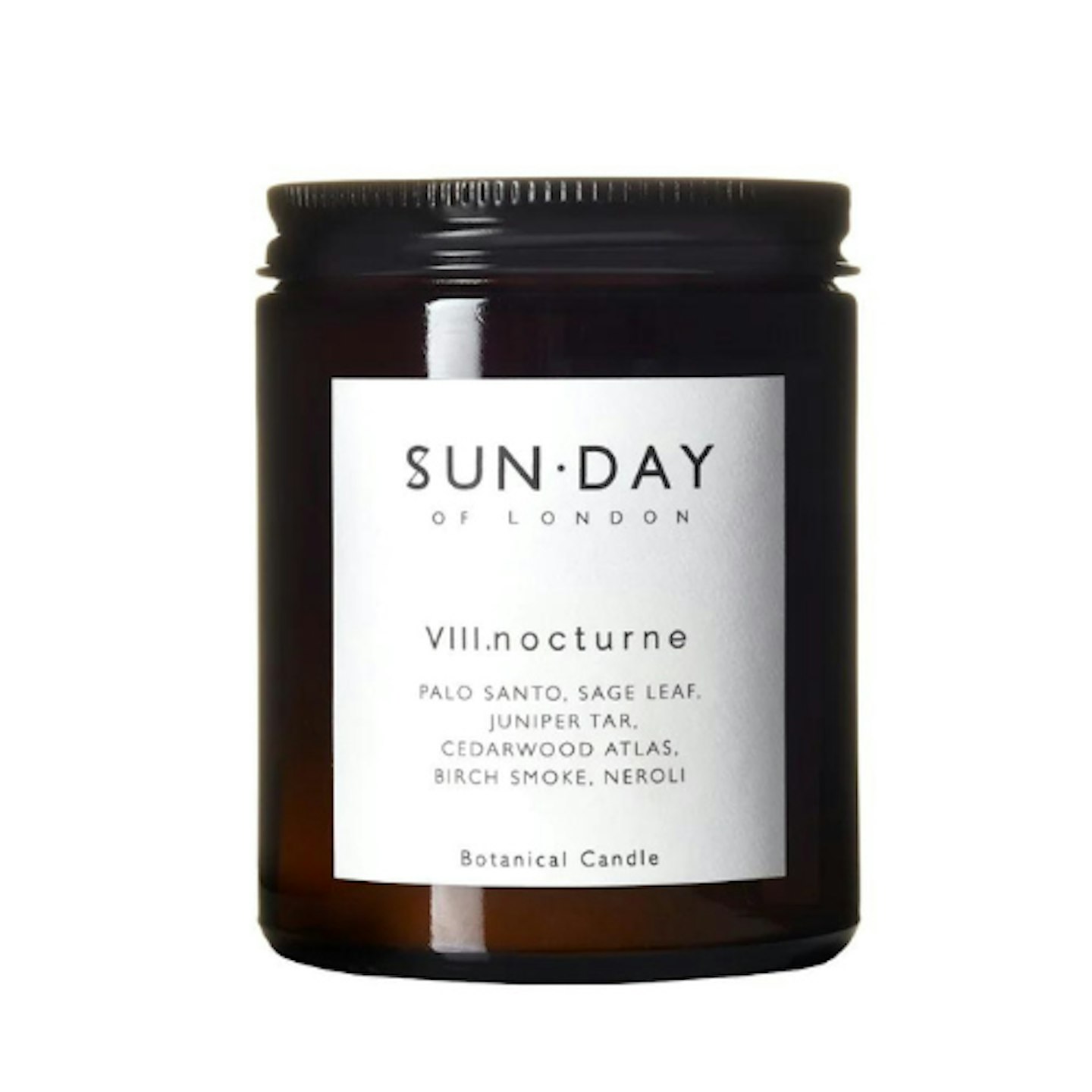 4 of 12
VIII. Nocturne
This enchanting scent is perfect to curl up next to on a rainy Sunday. Emerging scents are described as 'ancient forest after rain', 'fallen holy woods' and 'smokey incense rituals'. Heavenly.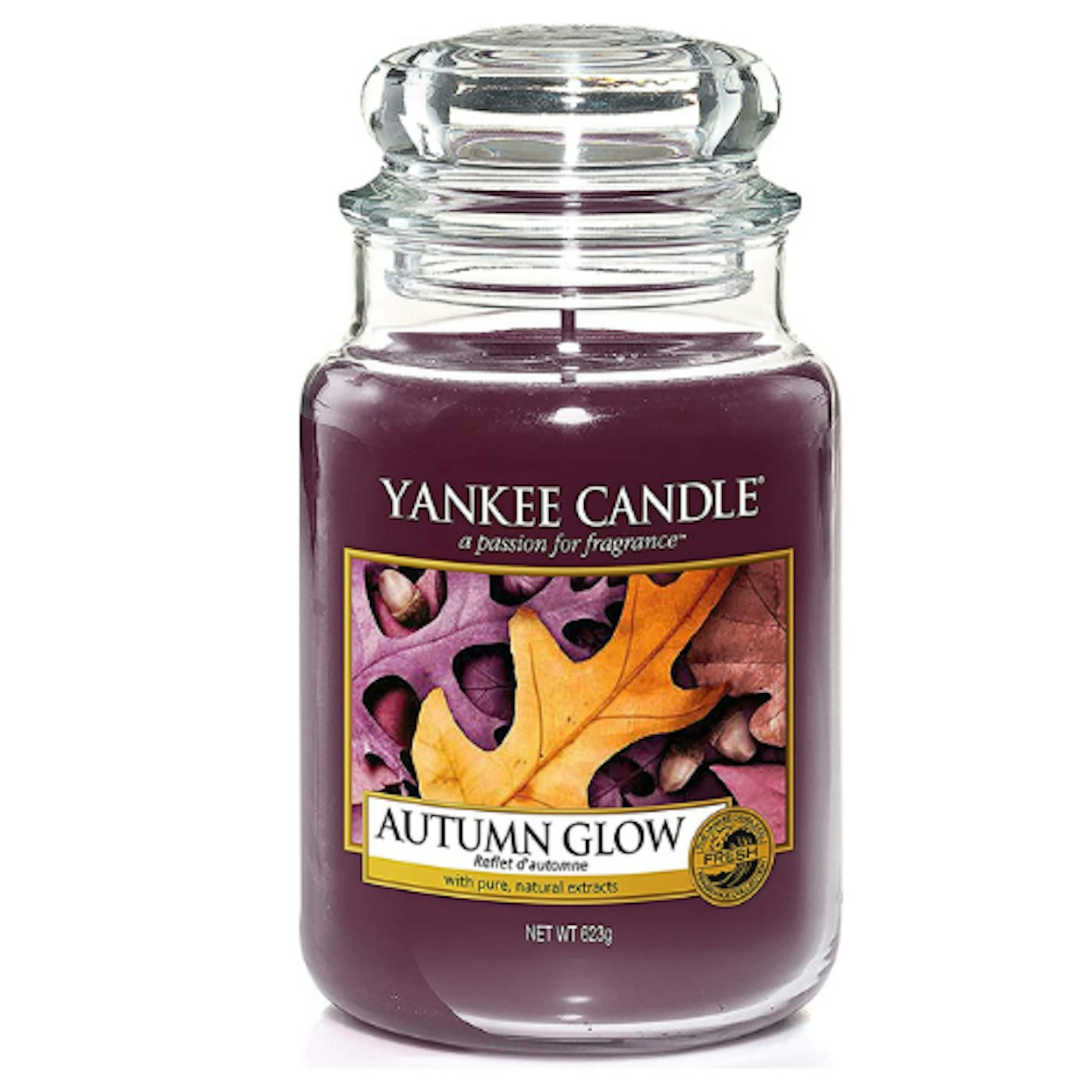 5 of 12
CREDIT: Amazon
Yankee Candle Large Jar in Autumn Glow
Nothing says autumn candle like Autumn Glow from Yankee Candle, which has a comforting woody scent. Just like walking through a forest in autumn.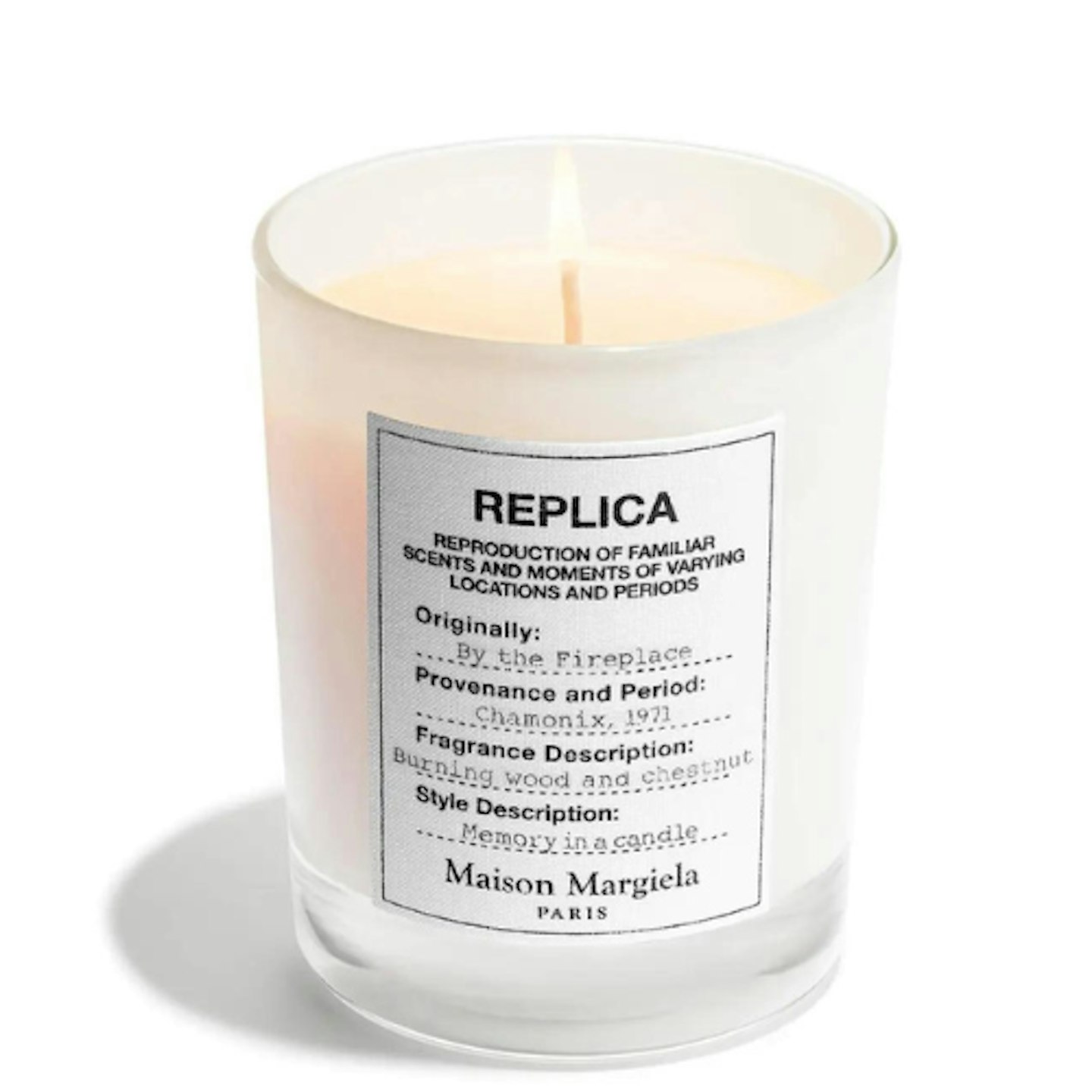 6 of 12
CREDIT: Cult Beauty
Maison Margiela Perfume Replica By The Fireplace Candle
While this one is more expensive, we promise this candle will leave a lasting impression. Emerging aromas are earthy with scents of chestnut accord and clove oil. Resting on the base are notes of red berries and cashmeran to balance. It would make a stunning gift for someone special.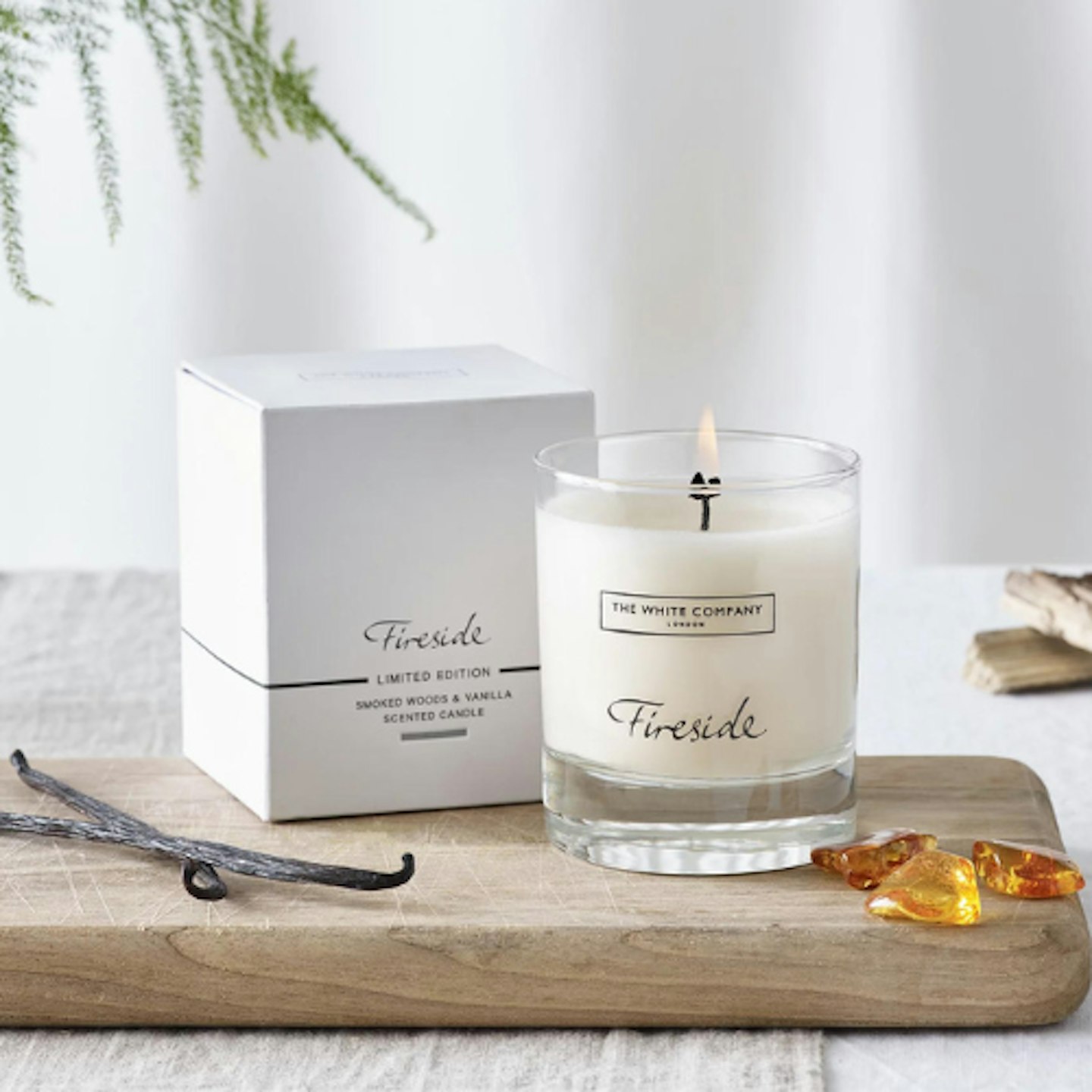 7 of 12
CREDIT: The White Company
Fireside Signature Candle
For a cosy autumn night, this candle with aromas of soft smoked woods, amber and a subtle scent of vanilla sets the tone wonderfully. A beautifully scented candle, it's a firm favourite with fragrance lovers. It really is perfect for cool autumnal evenings. There's also the votive candle, which would make a great gift.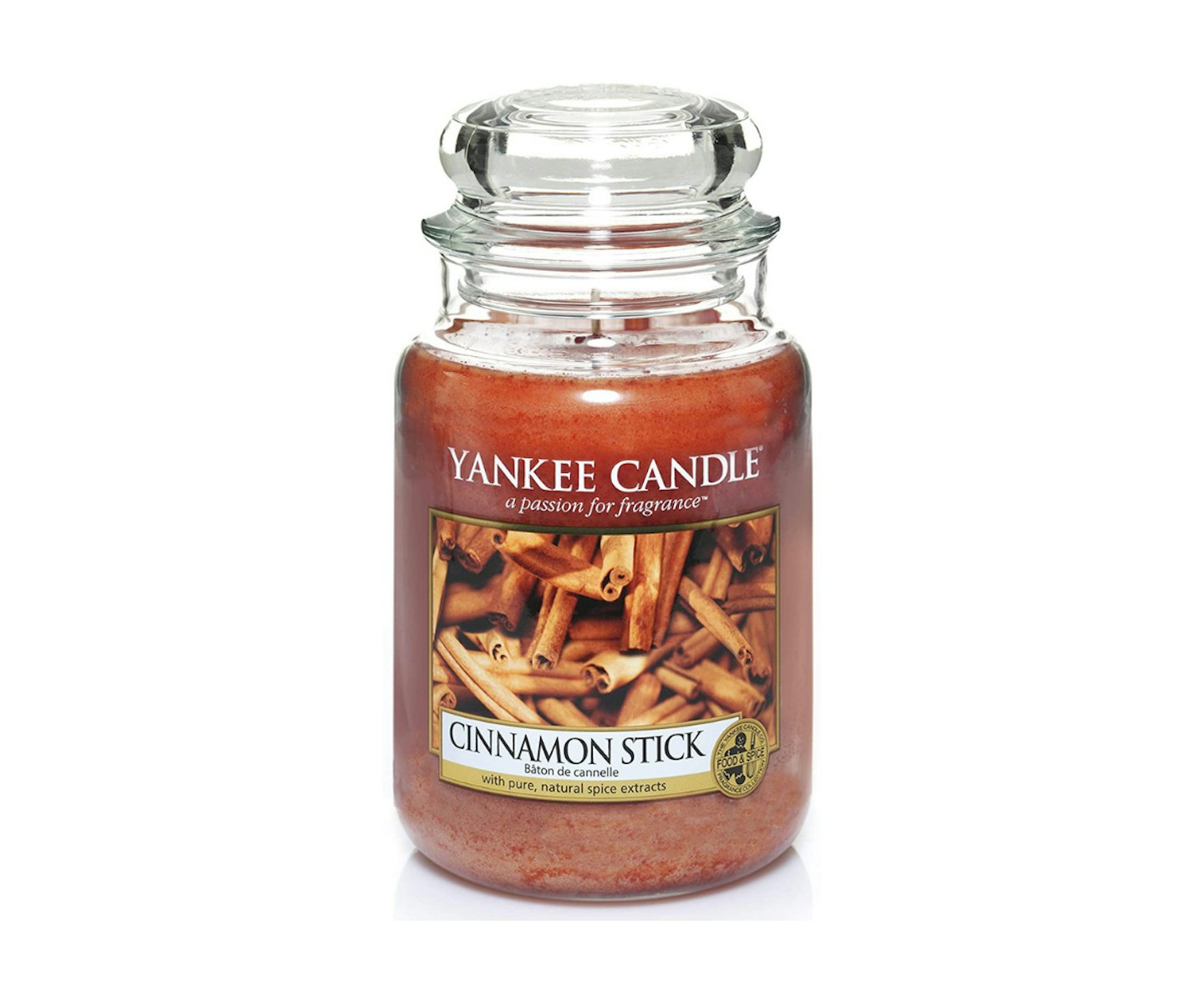 8 of 12
CREDIT: Amazon
Yankee Candle Large Jar in Cinnamon Stick
Yankee Candle always gets it right. This candle will make it easy to relax with a warm and woody aroma that has a subtle sweetness to it. It wouldn't be autumn without a classic cinnamon-scented candle - would it?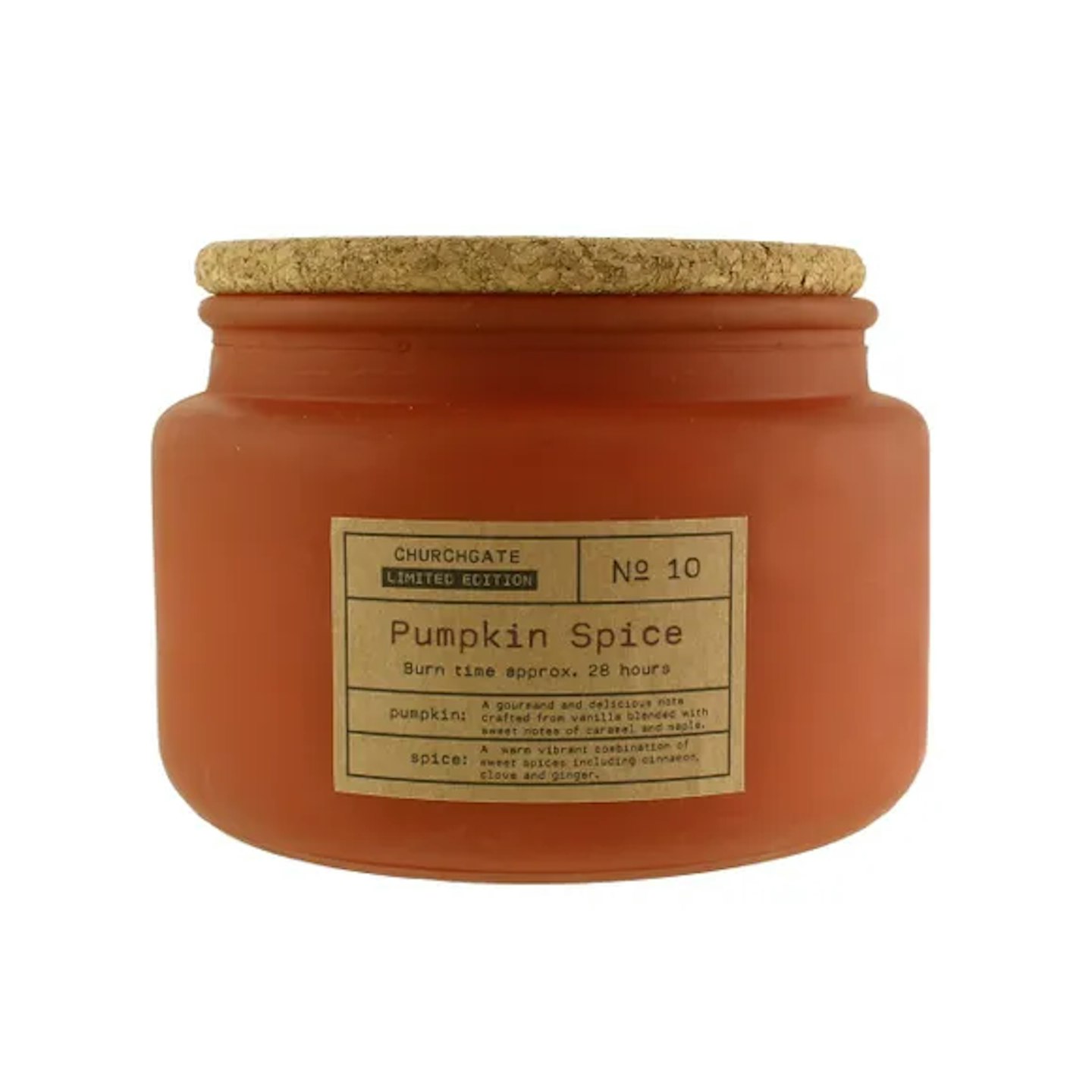 9 of 12
Dunelm Churchgate Pumpkin Spice Multi Wick Candle
Give your home that autumn glow with this glorious candle from Dunelm. A perfect addition to your living room to accompany you during your horror flick binge fest. Featuring a gorgeous scent of vanilla, with notes of caramel, maple, cinnamon, clove and ginger.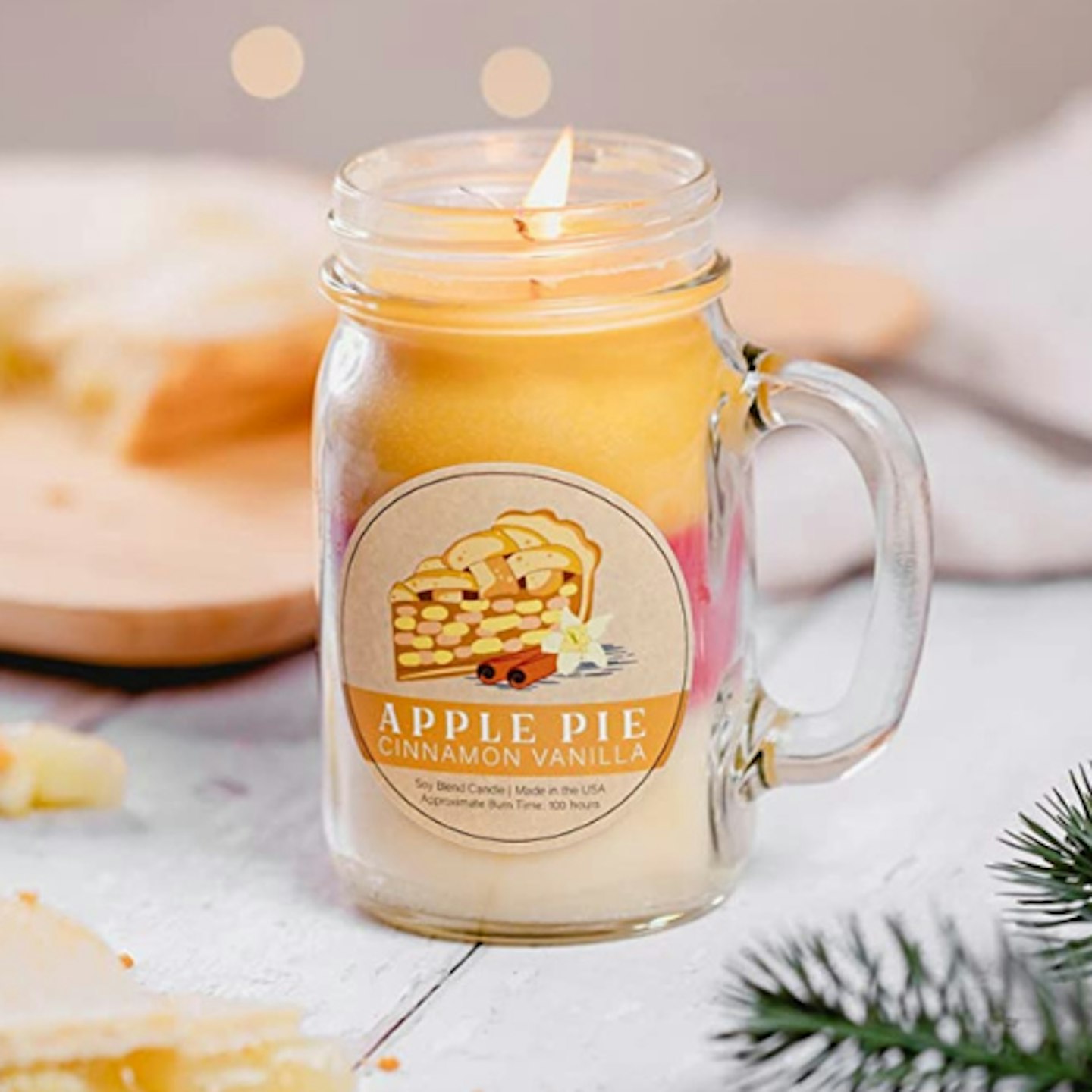 10 of 12
Our Own Candle Company Scented Candle
Apple Pie Cinnamon Vanilla infuses a delicious aroma of baked apples, rich vanilla and freshly cut cinnamon. Perfect for those of us who can't get enough of the bakery aisle in Lidl. The jar is huge, with approximately 100 hours of burn time so you won't have to keep restocking before the season ends.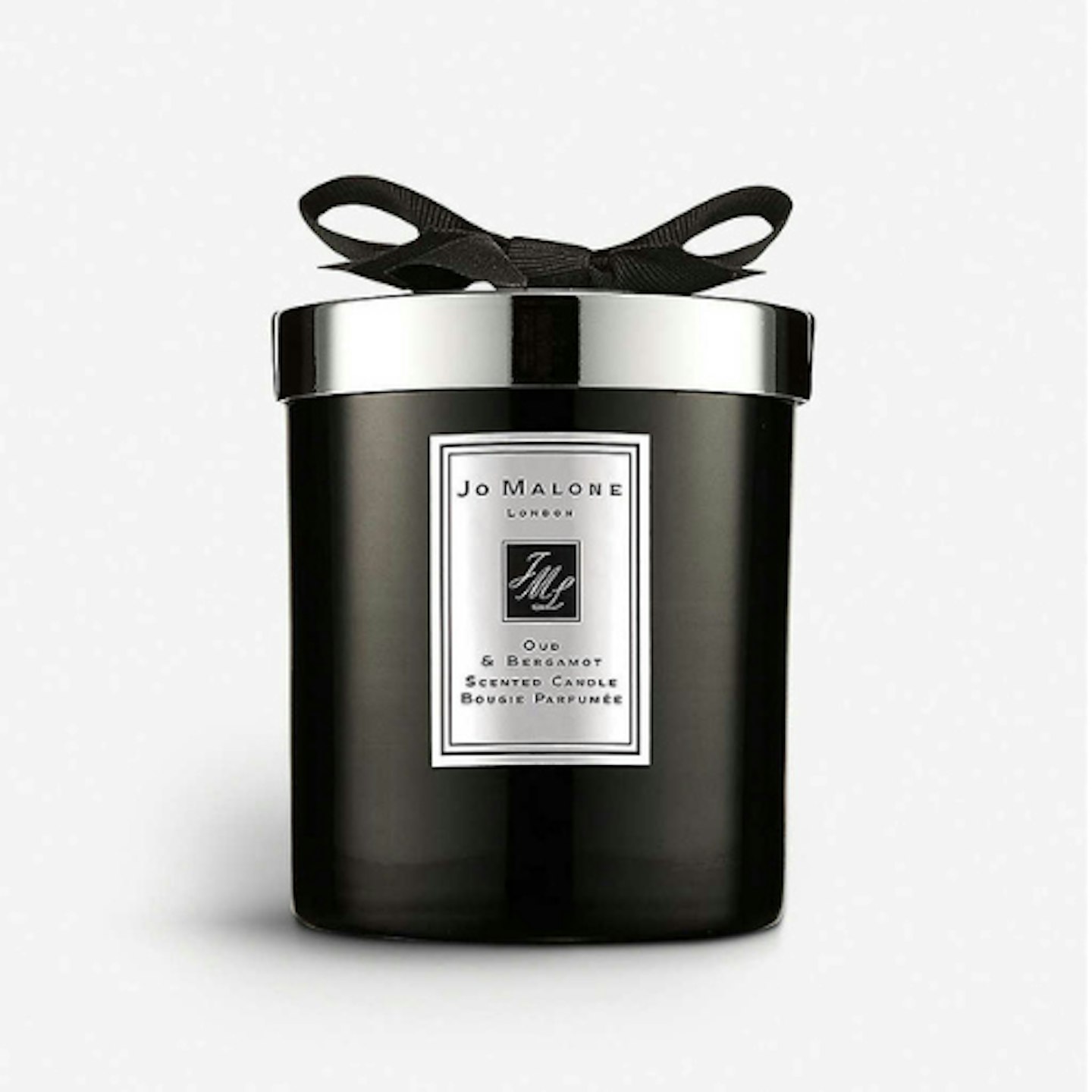 11 of 12
Jo Malone Oud & Bergamot Home Candle
A bit more on the expensive side, but for a good reason. This Jo Malone Oud and Bergamot candle is perfect if you want to bring a bit of sophistication to your autumn set-up. Featuring a rich and mysterious scent, this candle is perfect for cosying up on the sofa with your fave Stephen King novel.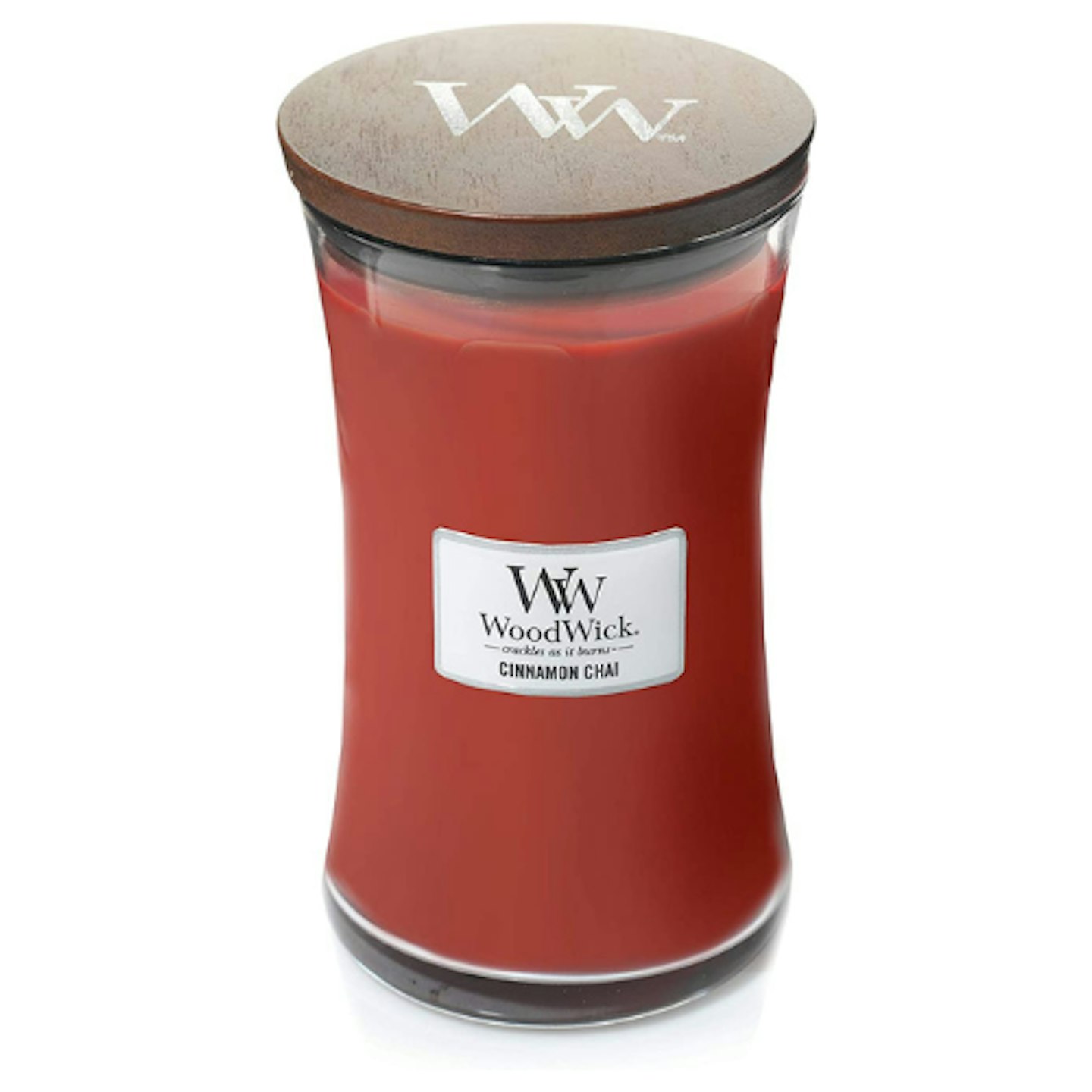 12 of 12
WoodWick Cinnamon Chai Hourglass Candle
We couldn't finish this piece without recommending a candle from the OG. Known for its crackling wicks and glorious smells, there's no reason why you shouldn't treat yourself to a WoodWick candle this autumn.