Some things in this world just work together. Jay-Z and Beyoncé. Fish and chips. Us and a marathon Married At First Sight Australia sesh.
So obviously we're absolutely, completely-beyond-excited by the news that our two fast food faves have joined forces in the saliva-inducing collab of the year.
Yep - KFC and Pizza Hut have only gone and combined their GENIUS MINDS to launch a Popcorn Chicken pizza; something that's existed only in our wildest fantasies until now.
Cluckin' hell, just LOOK AT IT. That perfectly-crispy crust. The molten mozzarella. Those delicious pieces of Popcorn Chicken oh-so-delicately placed atop a gravy base.
We're gonna order one for breakfast. We don't even care.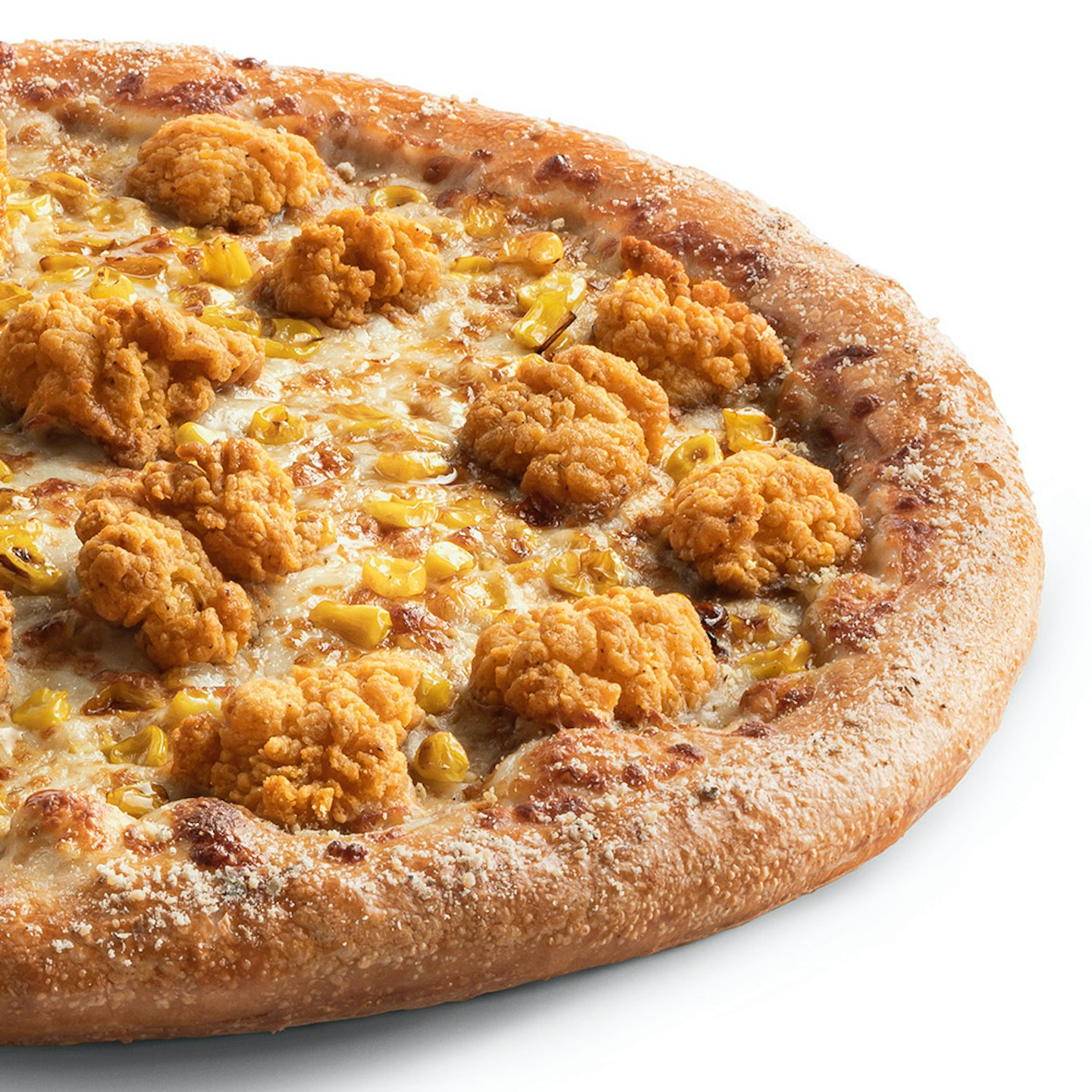 Following the success of Pizza Hut Delivery's Christmas creation a couple of months back, the fast food giant's latest venture sees them team up with KFC on a pizza that combines an iconic KFC gravy base, mozzarella cheese, Popcorn Chicken bites and a sprinkling of sweetcorn.
Last time they announced a launch like this we ended up drooling all over the keyboard and having to put in a call to Barry from IT, so this time we've taken extra precautions and opted to wear a makeshift bib.
IT JUST SOUNDS TOO BLOODY TASTY.
The KFC Popcorn Chicken Pizza is available on a large classic crust base through Pizza Hut Delivery NOW for four weeks only, so you're gonna want to hurry.
And - as if that wasn't enough - heat's Secret Crush 2021 and KISS FM Breakfast Show host Perri Kiely's getting in on the action with his very own TikTok challenge; asking fans to post their routine to the classic 'A Pizza Hut, a Pizza Hut Kentucky Fried Chicken and a Pizza Hut' tune.
Iconic, quite frankly.