As the latest pictures of SJP filming And Just Like That... season two drop, we're told Kim Cattrall is planning a return of her own next year – and she's determined to outdo her former castmates by enlisting the help of an old, very influential, friend.
Sources tell us that Kim is teaming up with Sex And The City's original creator Darren Star, who turned down the offer to work on the AJLT franchise, diplomatically saying, "It's not what's moving me right now." What is moving Darren is being the creator of mega-hit Netflix show Emily In Paris – and after Kim Cattrall was pictured at the premiere of season three last month, rumours are rife that she's set to join the cast.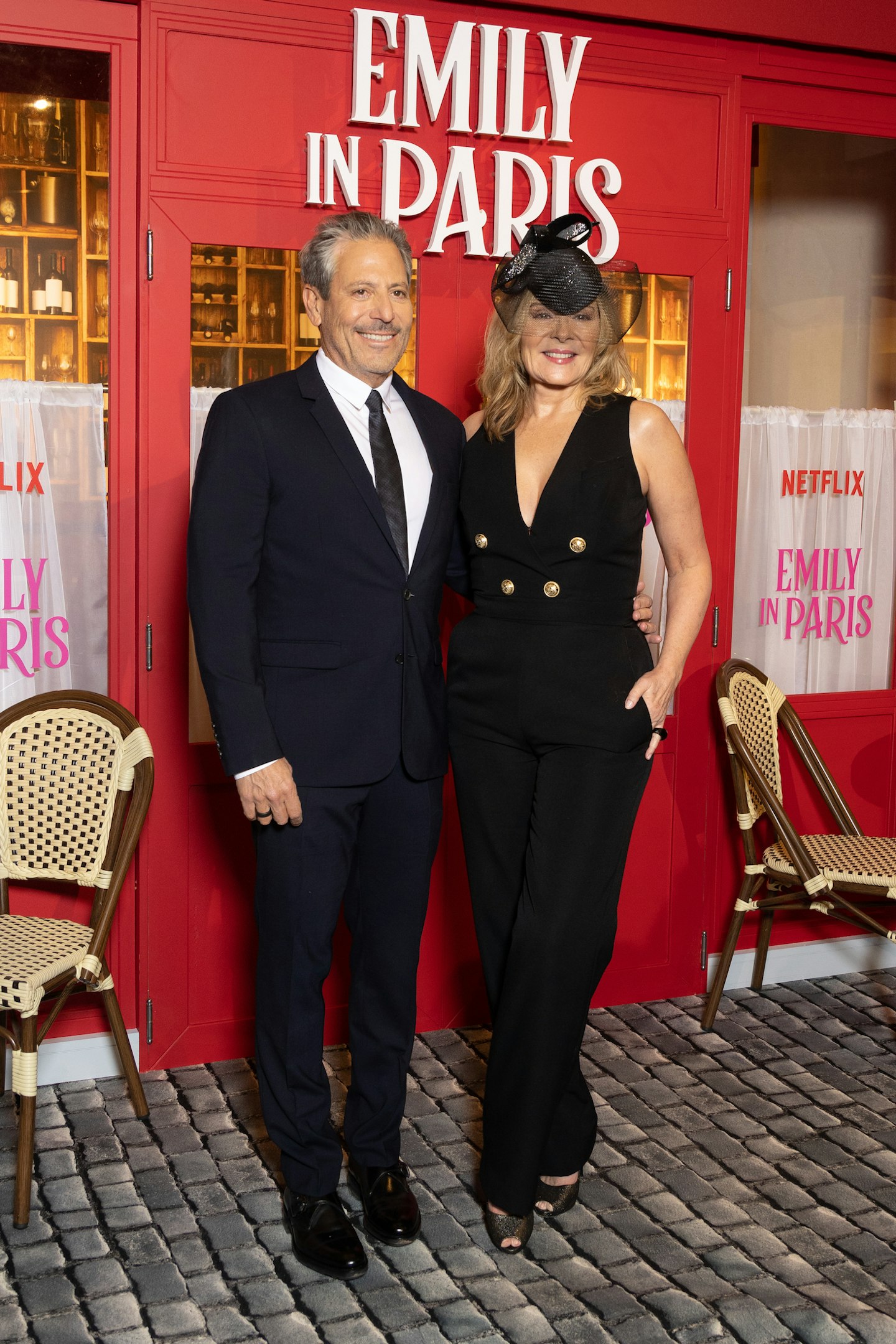 An insider tells heat, "Kim is in a fantastic position right now. She could have pretty much any role she wants, and the fact she's got Darren Star in her corner is a huge asset she's wisely deciding to exploit. He adores Kim and wants her onboard on Emily In Paris next year, plus he's opening doors elsewhere to ensure 2023 is her big comeback year. Kim is not softening her stance towards Sarah Jessica Parker, and there's no chance she would ever join AJLT."
Kim, 66, who played Samantha Jones in the original hit series, has alluded to her unhappiness on the set of SATC several times, and confirmed after the second film in 2010 that she would never work with Sarah Jessica Parker, 57, again after years of rumoured clashes on set.
In 2018, Kim lashed out at Sarah online when the star sent condolences to Kim following the death of her brother. Kim wrote, "Your continuous reaching out is a painful reminder of how cruel you really were then and now... You are not my family, you are not my friend."
So it was not unexpected when Samantha didn't appear in the first season of And Just Like That.... last year. Instead, her absence was explained by the fact she'd moved to start a new life in London and, after a row with SJP's character Carrie, had cut all contact with her former friends. Despite a reconciliation of sorts in the script – Samantha agrees to meet Carrie for a drink in the final episode – Kim refused to mirror it in real life, saying earlier this year she'd made the right decision not to join the show. She revealed, "It's a great wisdom to know when enough is enough. I also didn't want to compromise what the show was to me."
And Darren is firmly on Kim's side. He has previously spoken about his disappointment with the direction the SATC franchise took towards the end. "I think the show ultimately betrayed what it was about, which was that women don't ultimately find happiness from marriage." Darren added that by the end, the show became a "conventional romantic comedy". Our source says, "Darren is widely known to be no fan of Sarah's and he's unhappy about what happened to his 'baby' with the reboot."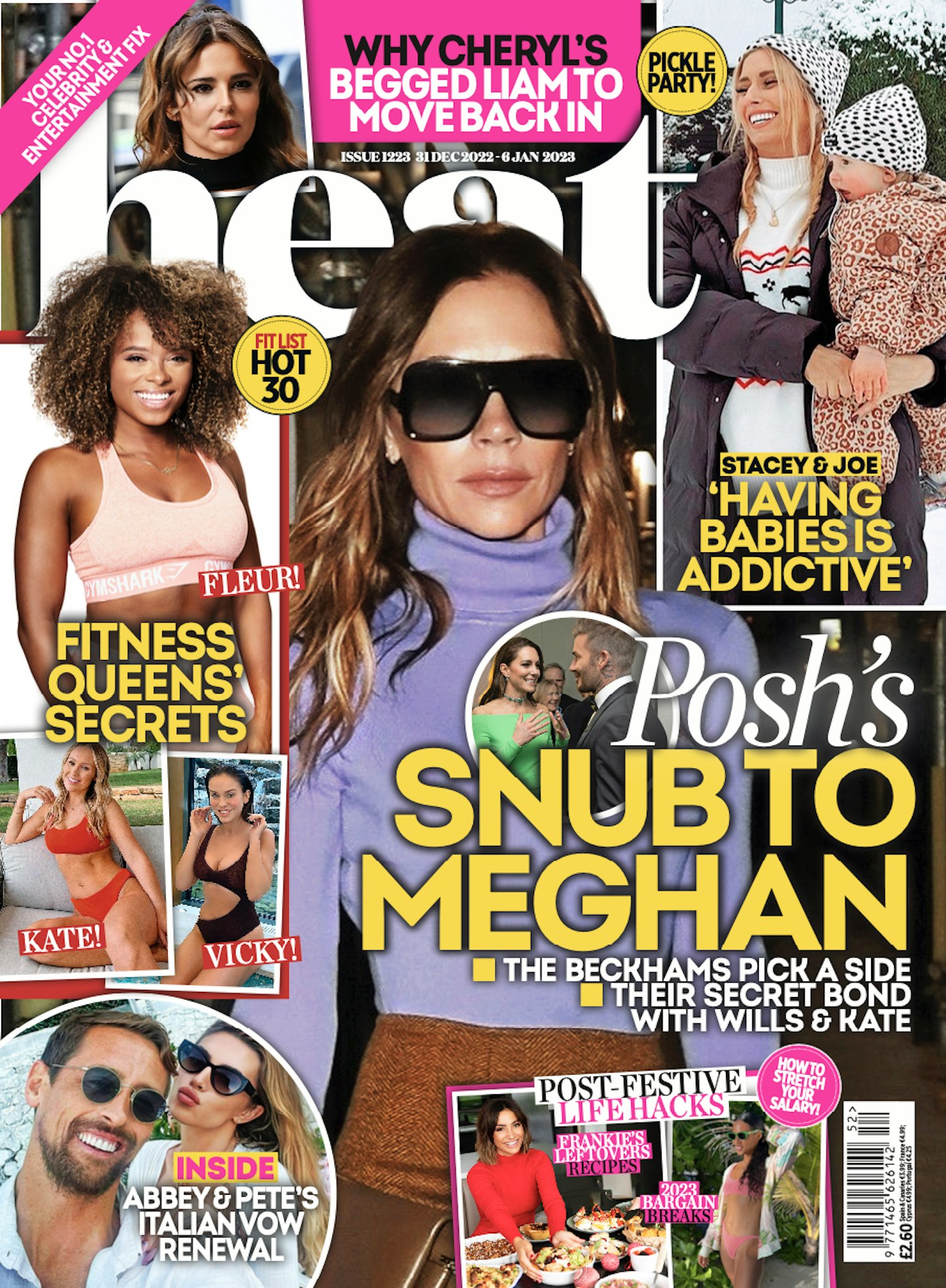 But while Kim will never appear in And Just Like That..., could her iconic character still make a TV comeback? After Kim's appearance at the Emily In Paris premiere, fans took to social media to push the idea that not only could the actress join the show, she could even appear as Samantha Jones.
Whatever happens, as the And Just Like That... cast prepare to launch their second series this spring, our insider confirmed that Kim wants to show she has come out on top. "The mission is to show Sarah and the old SATC crew what a huge mistake they made alienating Kim and butchering the legacy of the show with the AJLT plot. Kim, Darren and their supporters are going to really enjoy what happens next."