Love Island contestant Andrew Le Page has revealed the other reality show he would love to join is located in a jungle and NOT the sunny streets of L.A. as previously thought.
Waaaay back in August when the sun was still shining (remember the sun?), when Andrew was asked if he'd do Selling Sunset he said, "That would be good."
But it seems that Andrew has had a change of heart.
The former estate agent, who was speaking exclusively to heat, now says, "I would love to do I'm a Celeb. I think that would just be so cool...
"Going to Australia and being in the jungle...it would just be a lot of fun."
He went on, "I'm really happy it's back in Australia, it just didn't feel right when it was in Wales."
His girlfriend, fellow Love IslanderTasha Ghouri, would rather stay in the UK and put her dancing skills to the test though.
"I would love to do Strictly one day," she told us, speaking on the red carpet at the TV Choice Awards.
"I think it would be something that would still challenge me. And it is something I am passionate about as well."
More Andrew and Tasha on the tellybox? It's a TEN from us. Which doesn't actually make sense but hopefully you get the drift...
One day we're going to make Love Island bingo cards and sell them to our friends at Hunsnet for their brunches. Instead of numbers, they will include a list of all the cliches Islanders embrace when they leave the Love Island villa – cliches like 'PLT deals', 'podcasts', 'Hello Fresh discount codes', '#gifted', and 'YouTube Channels'.
Andrew is one step closer to BINGO as, in true Islander fashion, he has started his own YouTube channel and kicked things off with a Q&A because original.
Naturally – and Andrew admits to this – 99.9% of the questions submitted were about him and Tasha (which you can tell has mildly disheartened this poor budding YouTuber – but that's what happens when you couple up with an actual GODDESS). Saying that, the real estate agent turned reality star admitted that this new YouTube channel was going to be about property and real estate.
He said, "It will be, like, just giving you guys more information, you know, like, if you're first time buyers and are looking to buy, things like that. You know, hopefully I can show you some decent properties around and make it exciting for you. So, yeah, that's what it's going to be about."
To be fair, he's in the right game – just look at that face; we'd buy anything he had to sell us.
He added, "So, one of the questions was, 'What is my dream career?' My dream career would be doing property development. I grew up watching my parents do property development."
Andrew continued, "Building something of your own and then deciding what you want to do with it; whether you want to sell it, rent it – it's yours. You're your own boss. You can make it look like how you want at the end of the day."
Bless him, he then started reminiscing about his family's former Somerset mansion – where family members had to call for each other via a "house phone" – before concluding, "Property developing would be my dream dream job. That's, like, what I want to do."
Andrew's property aspirations reminded us of a story we wrote about the Love Island hunk back in August, one we're hoping comes into fruition based on this recent life update.
Shortly after leaving the villa, when asked what he planned to do now he's mega famous, Andrew replied, "I don't know what I want to do. I'm open to taking opportunities. The end goal is property developing."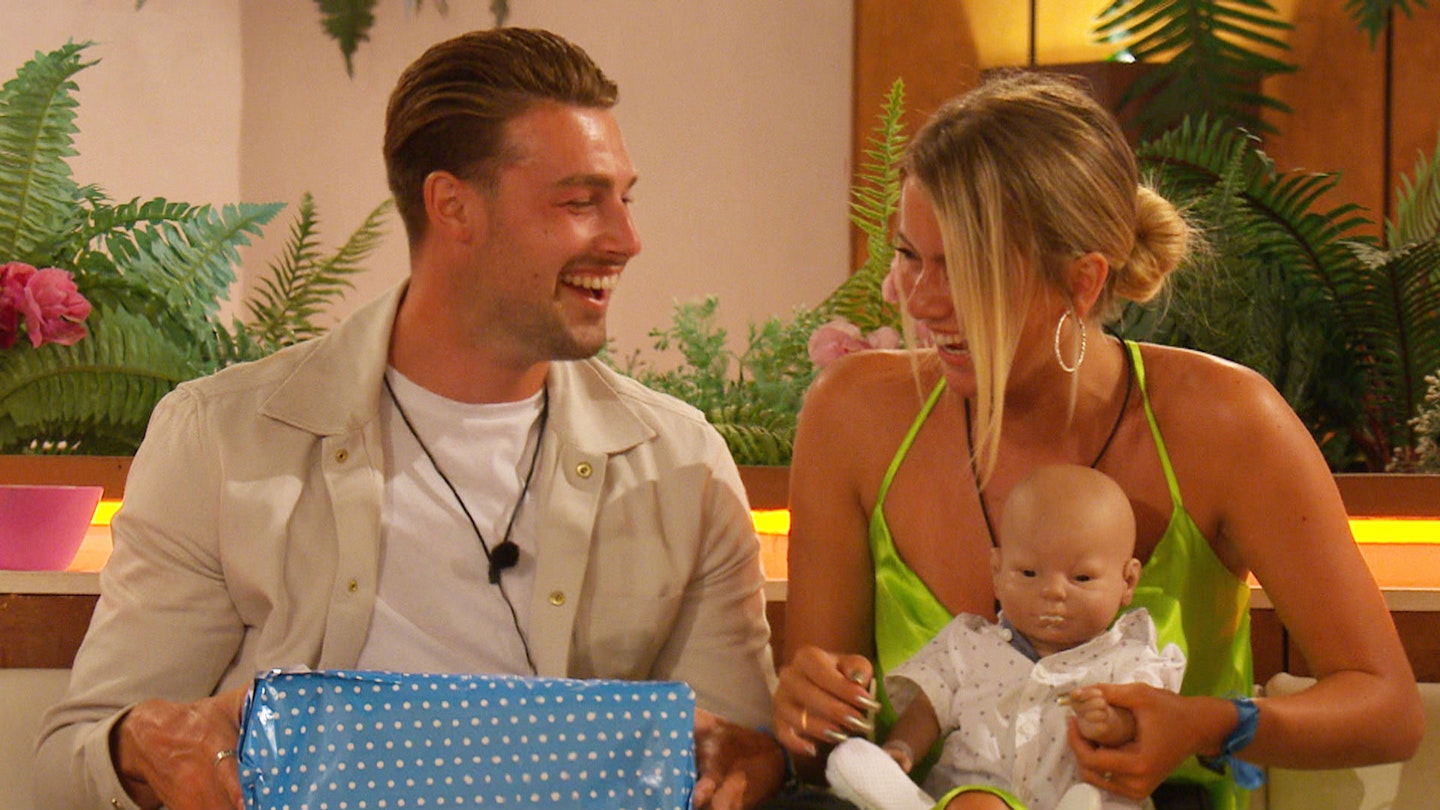 Now he's launched his own property-themed YouTube channel – not to mention that hilarious estate agent commentary during the talent show challenge, which will dwell inside our heads rent free until the day we're off the market – we're sure Jason Oppenheim will sign him up straight away.
Andrew and Tasha, who finished fourth in the final despite being the only couple who were put together (by the public, we have good taste) on the FIRST day, recently moved in to a flat together in London, and are going from strength to strength.
WATCH: 'You Never Admitted That!' Dami, Indiyah, Paige, Adam & Andrew Address Love Island Rumours
LISTEN to the latest episode of the heat 7 podcast