Although Chanita's marriage might not have worked out, the Married at First Sight UK babe quickly became a fan favourite and has since been taking social media by storm. With her own podcast and a TON of brand deals, Chanita truly seems to be living her best single girl life and we're loving it.
In a Q&A on her Instagram story Chanita posted an old picture of her hair from before her MAFS days, and take our word for it - Chanita has always had AMAZING hair.
During an Instagram Q&A, Chanita was asked if she would return to the role and she admitted, "I am [still a social worker] but I have taken a break from practicing - I've previously worked in child protection, children in care and youth offending.
"I do however want to continue to help people in anyway I can."
She then posted a photo of herself in her old job and we're obsessed with her waist length braids which is a complete switch up to her now iconic burgundy red locks that she wore for most of her time on the show.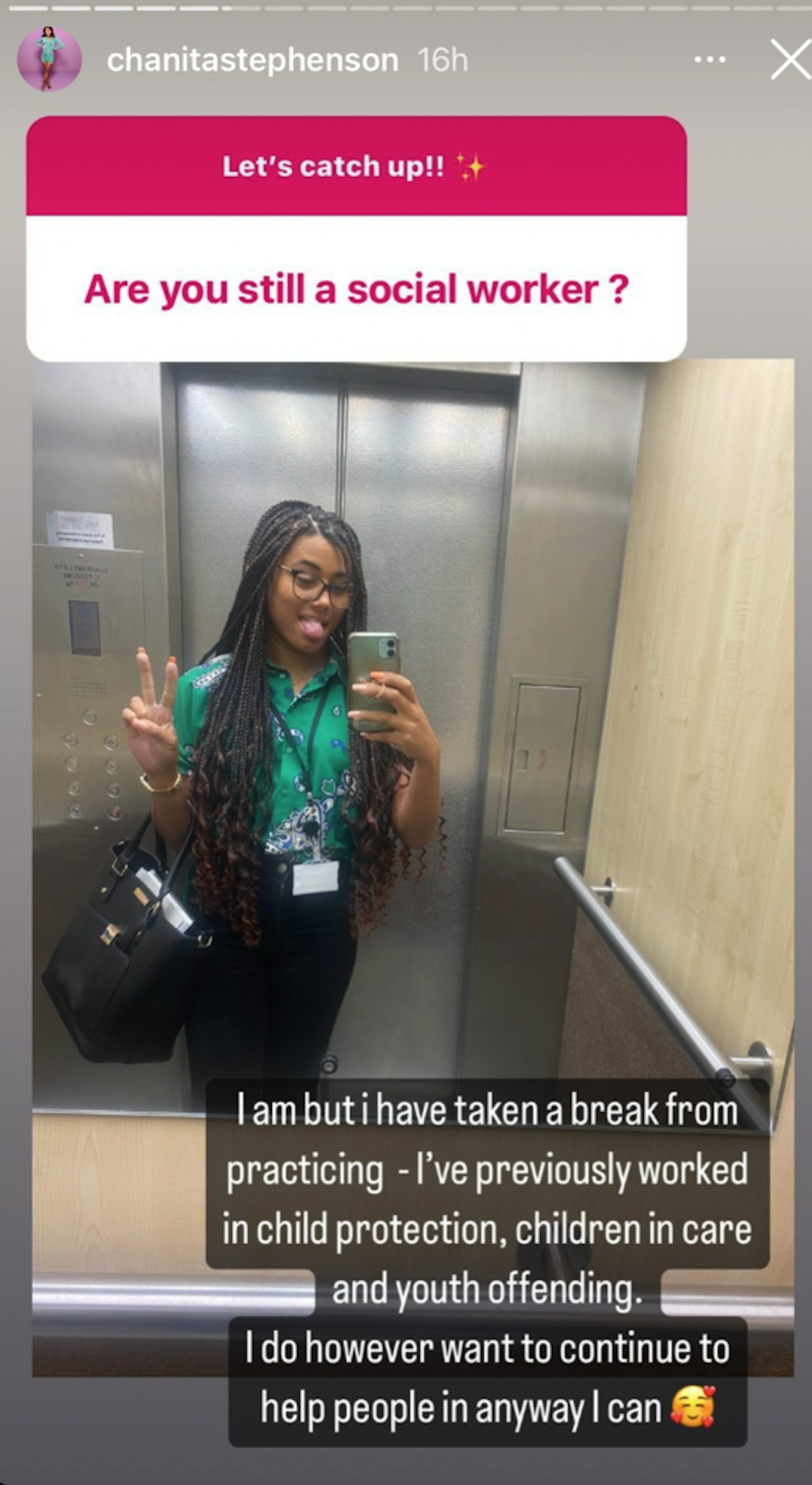 But eagle eyed fans will have noticed that she did rock some stunning braids during some of the show towards the end that look super similar to the ones in her throwback picture.
Either way we think she can pull off pretty much any hairstyle.
How old is Chanita Stephenson?
Chanita is 30 years old.
Where is Chanita Stephenson from?
Chanita lives in Derby where she was born, but she recently revealed on Instagram that she would like to move to a bigger city like Manchester or London.
What series of MAFS UK was Chanita Stephenson on?
Chanita starred on MAFS UK 2022 and was married to Jordan Emmett-Connelly.
What was Chanita's job before MAFS UK?
Appearing on MAFS UK Chanita was a social worker working in child protection, children in care and youth offending.
What happened between Chanita Stephenson and Jordan Emmett-Connelly?
After Chanita and Jordan got married, they were the golden couple of the show for the majority of the series. However towards the end, cracks started to show and at the reunion they arrived separately and announced that they had split.
As for her relationship with Jordan, Chanita admitted that they did give things another go after the reunion but it sadly didn't last.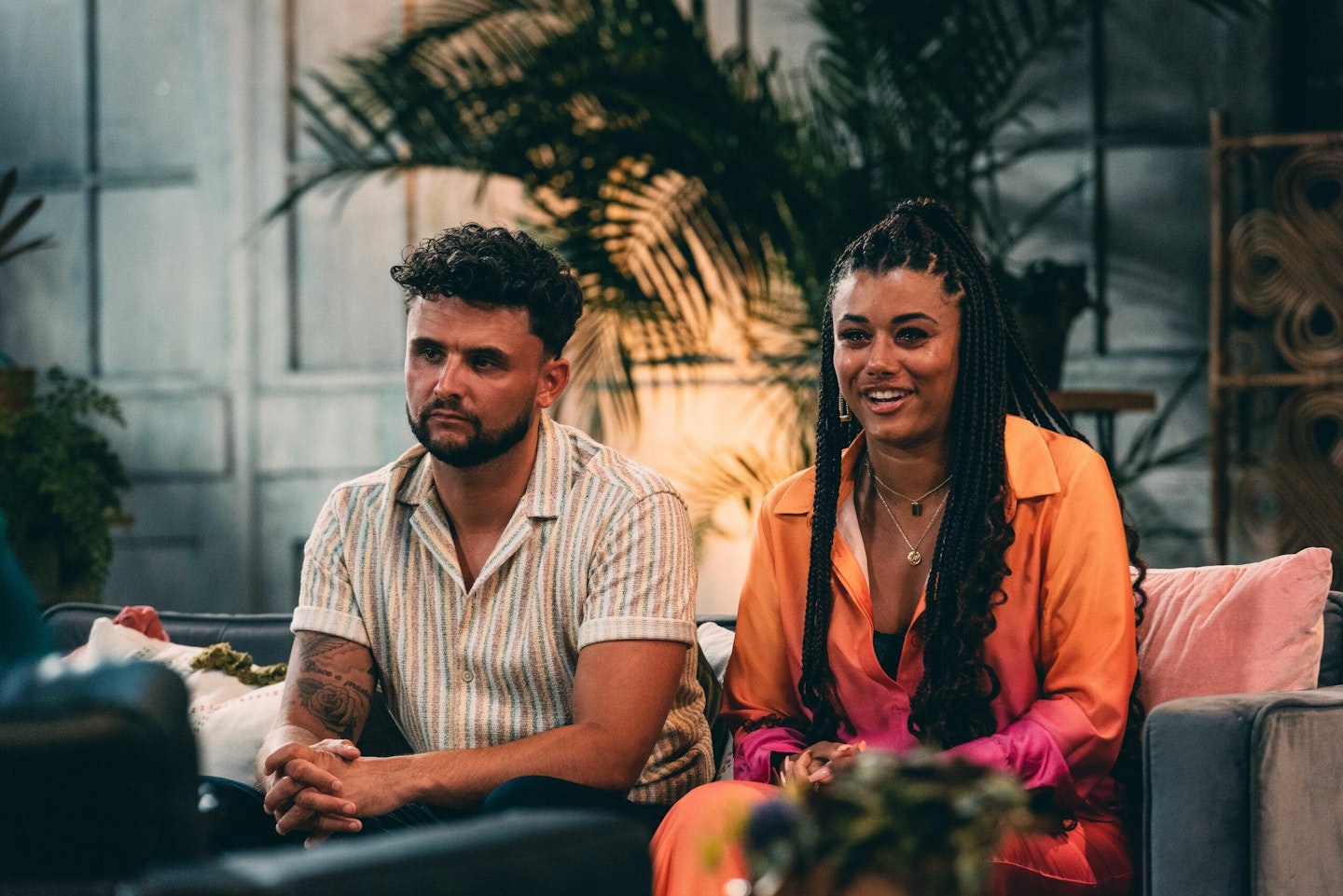 "After the experiment, I did give Jordan a second chance. Yeah, learned my lesson from that. But we're just friends and it's going to stay that way.
"Two strikes, you're out!"
What happened with Chanita Stephenson and Duke Cav?
It wasn't long before their co-star Duka Cav made a number of flirty comments about newly single Chanita despite being close friends with her ex Jordan – and it's now been revealed that this caused some "animosity" between the two that wasn't shown on TV.
Chatting exclusively to heat, Chanita explained, "As you saw at the reunion, Duka had made some comments and told Jordan straight.
"Throughout the dinner party, it didn't get shown, but Jordan did get very defensive. I just remember him being like, 'You're being disrespectful!'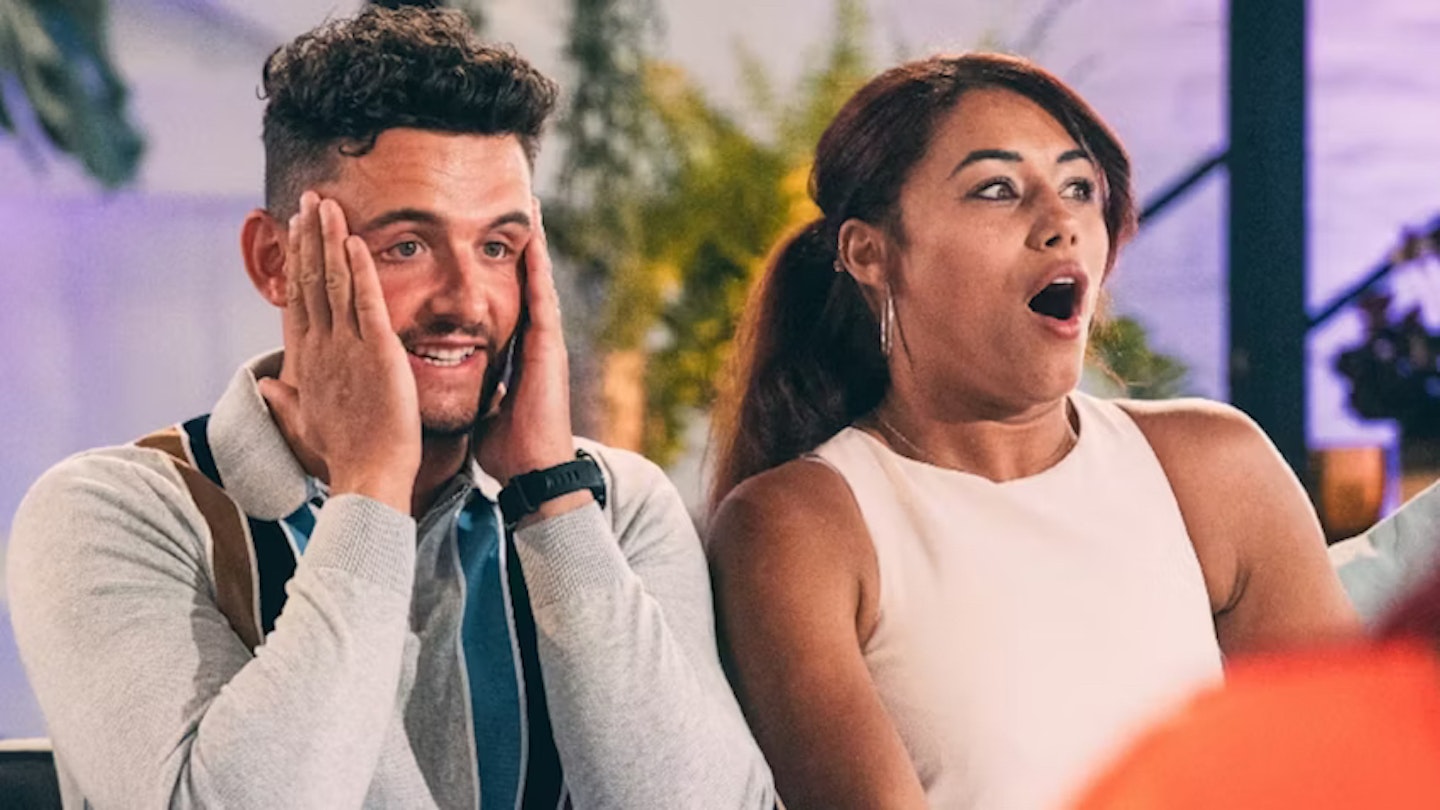 "Duka's like, 'Am I though?' and other people are like, "Yeah, you can't really complain, Jordan. You've made your bed'. So yeah, there was some animosity a little bit."
Despite showing interest in Chanita at the reunion, Duka recently confirmed he's dating someone new and Chanita told us she and Duka are "strictly friends".
"We talk a lot. He's got a lovely heart, but he talks in riddles and he talks in scripts! I just like Duka as friend."
Does Chanita have a podcast?
Yes, Chanita has her own podcast with fellow MAFS 2022 star Zoe Clifton, called The Honesty Box.
Does Chanita Stephenson have Instagram?
Chanita does have Instagram, her account is @chanitastephenson.
WATCH: 'It's like watching a car crash!' We go behind the scenes of #MAFSUK