Earlier this summer we needed a major sit down at heat HQ (not that we stand up a lot) when we learned the tragic news that the reality series Geordie Shore has been axed after over a decade of Newcastle-based naughtiness and carnage.
Despite the dramatic conclusion of a decade of drink-addled bucking, shouting and fake-tanning, in true 2022 style, the gang have already got back together for an epic reunion. The technically 23rd series of Geordie Shore, Geordie Shore: The Reunion, brought together some of the show's most iconic and riotous characters for, well more of the same really - except now they all look the same and don't eat as many kebabs on street corners at 4am. The new series premiered on 20 September.
Geordie Shore ran for an incredible 11 years, and launched the careers of Charlotte Crosby, Vicky Pattison, Chloe Ferry and Gary Beadle. It also created some rather iconic romances and relationships – many of which we forgot about...and we're heatworld.
Let's throw it back, shall we, pets?
CHECK OUT Geordie Shore couples you totally forgot about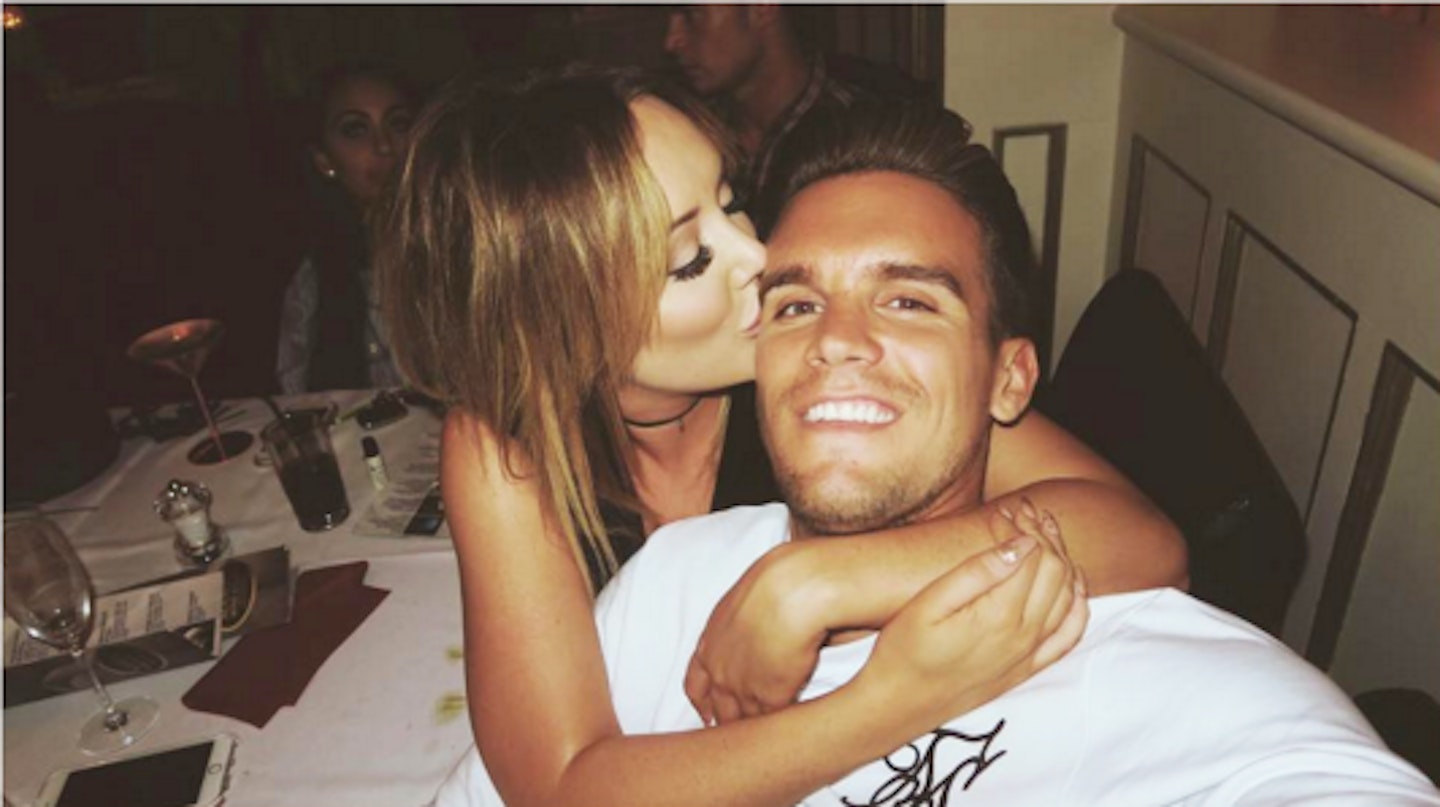 1 of 11
CREDIT: Instagram
Charlotte Crosby and Gary Beadle
Okay, if you watched the show, or even just read heatworld on the regs, you probably haven't forgotten about this one, but still, Gaz and Charlotte was a love story too iconic not to mention. Charlotte and Gary first met back in 2011 when they joined the cast of MTV's Geordie Shore and they quickly started an on/off romance. Who could forget the infamous moment when Charlotte told Gary, "You just want to shag us and I want to break your heart"? As we all know, the pair endured a rollercoaster relationship as Charlotte developed feelings for Gary while he was more interested in "bucking birds" than settling down into a relationship. The pair eventually decided to give things a proper go but Charlotte suffered an ectopic pregnancy in 2016 while Gary was away in Thailand filming Ex on the Beach, leading them to separate for good.
2 of 11
CREDIT: MTV
Vicky Pattison and Jay Gardner
Vicky Pattinson and 'dad of the Geordie group' Jay Gardner met while shooting the very first series of Geordie Shore. They dated for a little while before Vicky moved on to Ricci Guarnaccio.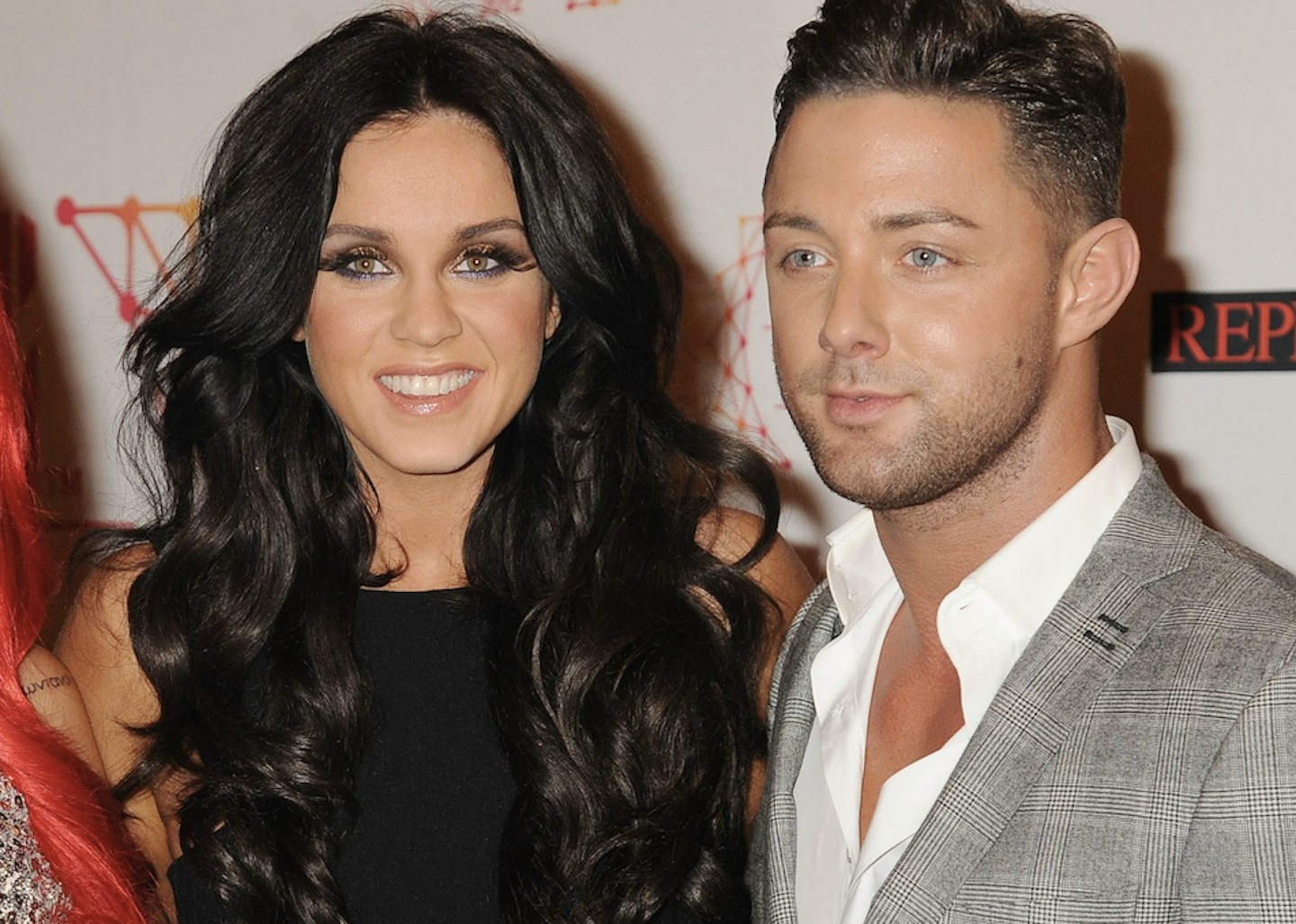 3 of 11
CREDIT: Getty
Vicky Pattison and Ricci Guarnaccio
Ricci and Vicky dated while both starring on the show, eventually splitting in 2013 and calling off their engagement. Despite originally planning to marry, both parties have since admitted that the relationship was the worst they'd ever been in. He arrived on the scene in series two to replace OG cast member Greg Lake, and it wasn't long before he'd formed a romantic connection with "Geordie girl with a VIP edge" Vicky. Just two short series after meeting, Ricci had proposed during a trip to Cancun, Mexico but his jealous streak coupled with Vicky's independent nature meant their relationship wasn't to last, and the following year they split for good, with Ricci even demanding the ring back. Ouch.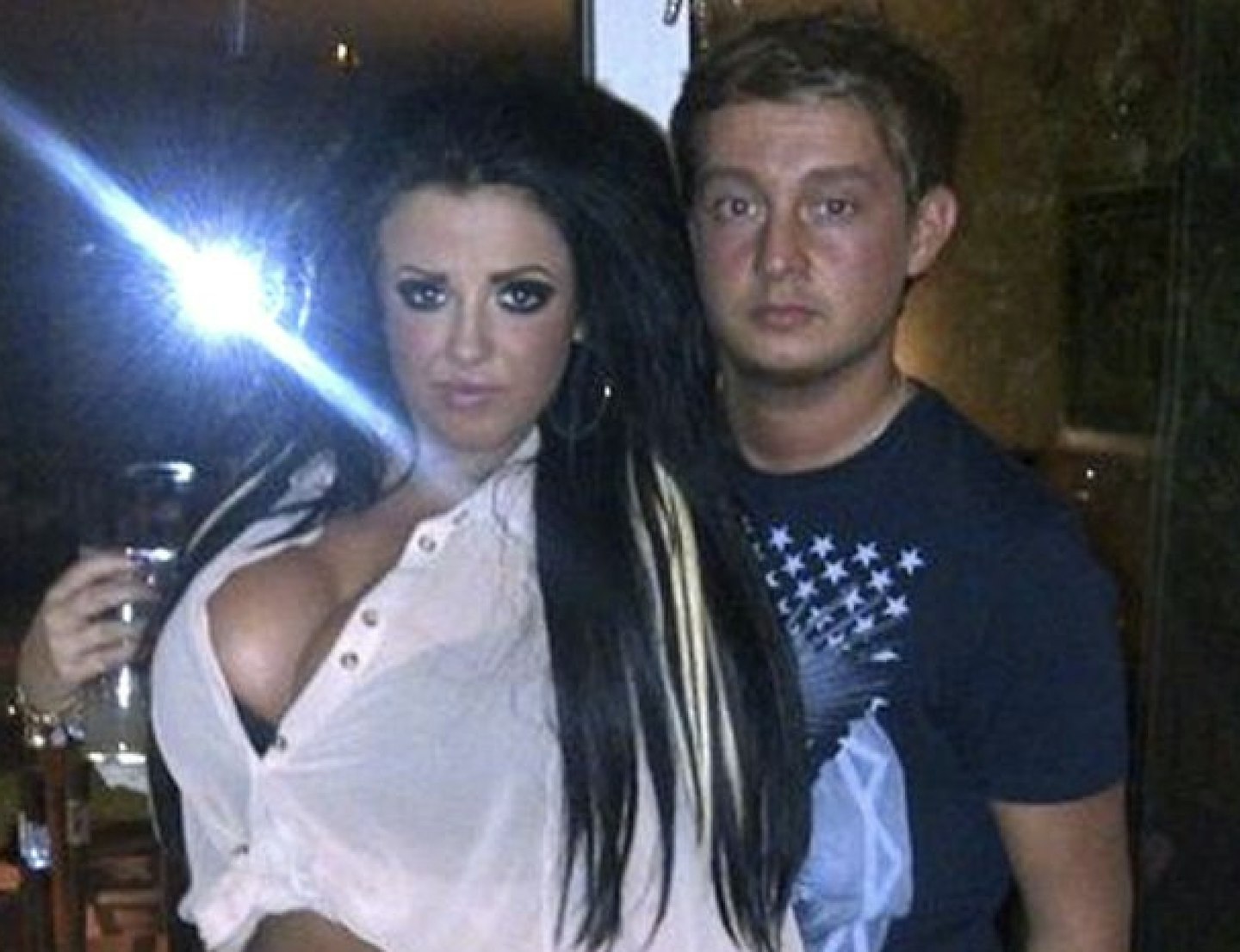 4 of 11
Holly Hagan and Dan Senior
Holly Hagan entered the Geordie Shore house in series one while in a relationship with stay-at-home boyfriend Dan Senior. It's safe to say it didn't work out. Unsurprisingly, Gary Beadle's parsnip had a HUGE amount to do with it. We'll never forget the iconic scenes of Holly and Dan breaking up in a Newcastle car park while she was handing out flyers for one of Anna's businesses.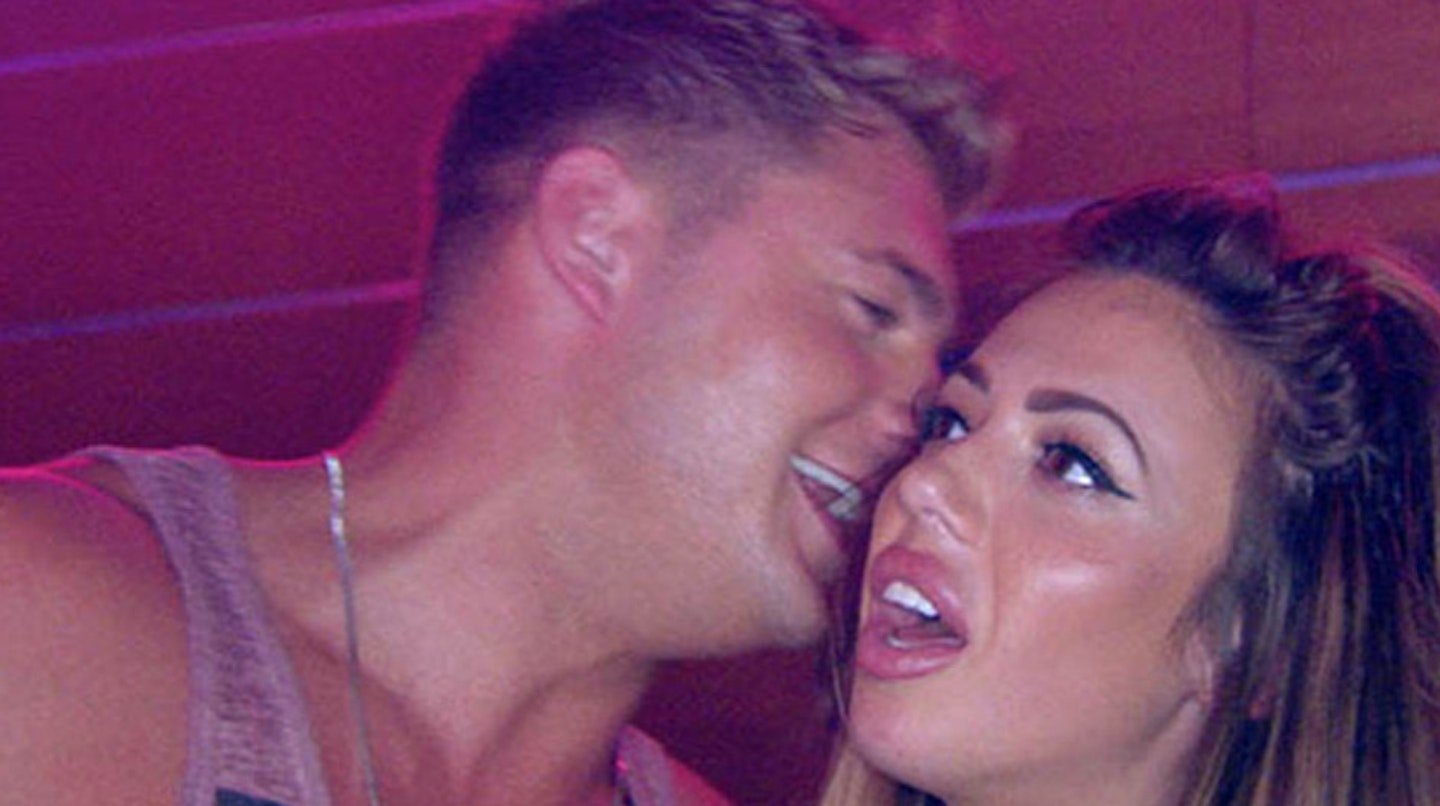 5 of 11
CREDIT: MTV
Holly Hagan and Scotty T
Okay, so Scotty T and Holly Hagan weren't exactly a couple (we can't imagine eternal bachelor Scotty ever settling down, tbh), but we always had a soft-spot for these two love... no, like-birds. Remember when he helped her get over her c-ck fright? No? How about the romantic words, "'So we're drunk and we're in bed and Scott's c-ck accidentally falls into me mouth."? The stuff of Geordie Shore legend...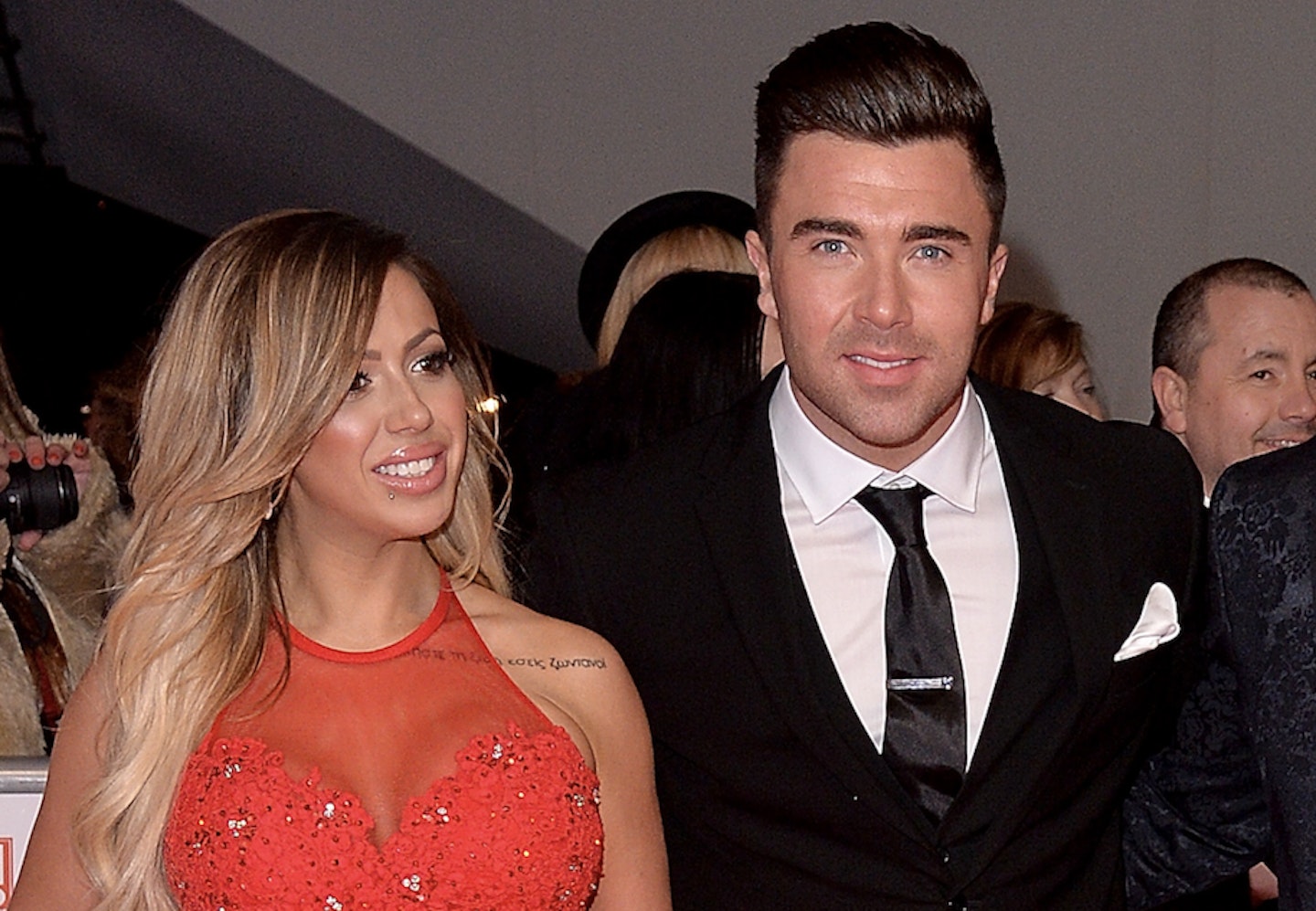 6 of 11
CREDIT: Getty
Holly Hagan and James Tindale
Flirty friends Holly Hagan and James Tisdale were a perfect example of why labels are actually sometimes really important, whether you believe in them or not. Holly was thirsty for James for the first few seasons. Friends with benefits was the vibe for these two, until it became brutally apparent that it suddenly wasn't.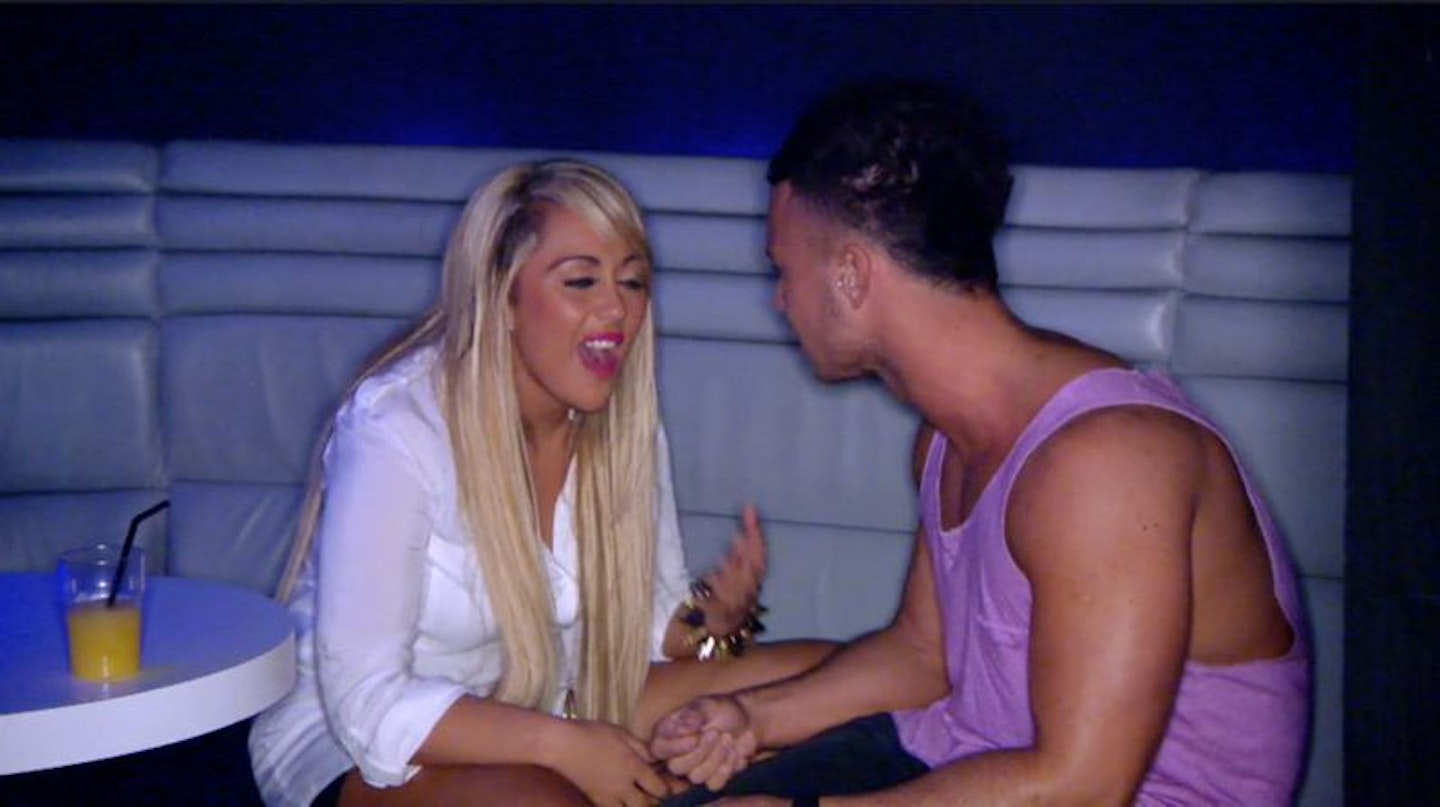 7 of 11
CREDIT: MTV
Sophie Kasaei and Joel Corry
Yep, before he Joel Corry was topping the charts with his bangers (not a euphemism), he made a series of guest appearances on the MTV show as Sophie Kasaei's boyfriend. Memorable scenes include Joel, ahem, soiling himself after getting a bit too mortal on a night out and Sophie telling viewers she was going to "give that DJ a BJ" as he soundtracked one of their house parties.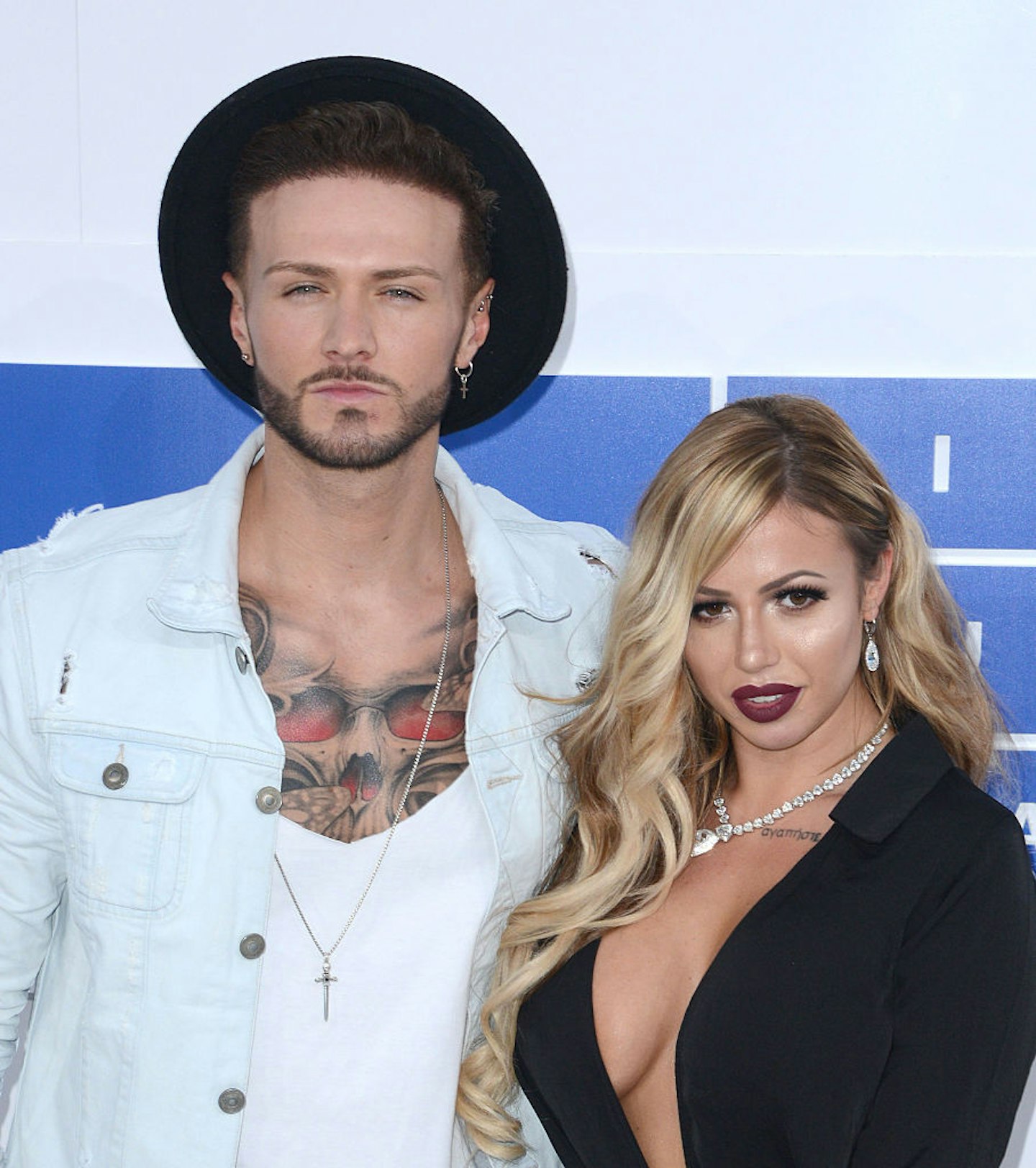 8 of 11
CREDIT: Getty
Holly Hagan and Kyle Christie
Geordie Shore lovebirds Holly Hagan and Kyle Christie ended their relationship in 2017 after three years of dating. Holly told The Sun, "We had a crazy three years together and it just came to a natural end. We grew so much and we learned a lot about ourselves and personally I've come out stronger than I ever thought possible." Viewers will remember their rollercoaster relationship, which resulted in Kyle leaving the group's holiday to Greece - and Geordie Shore for good - on a boat after being issued an ultimatum by the rest of the cast.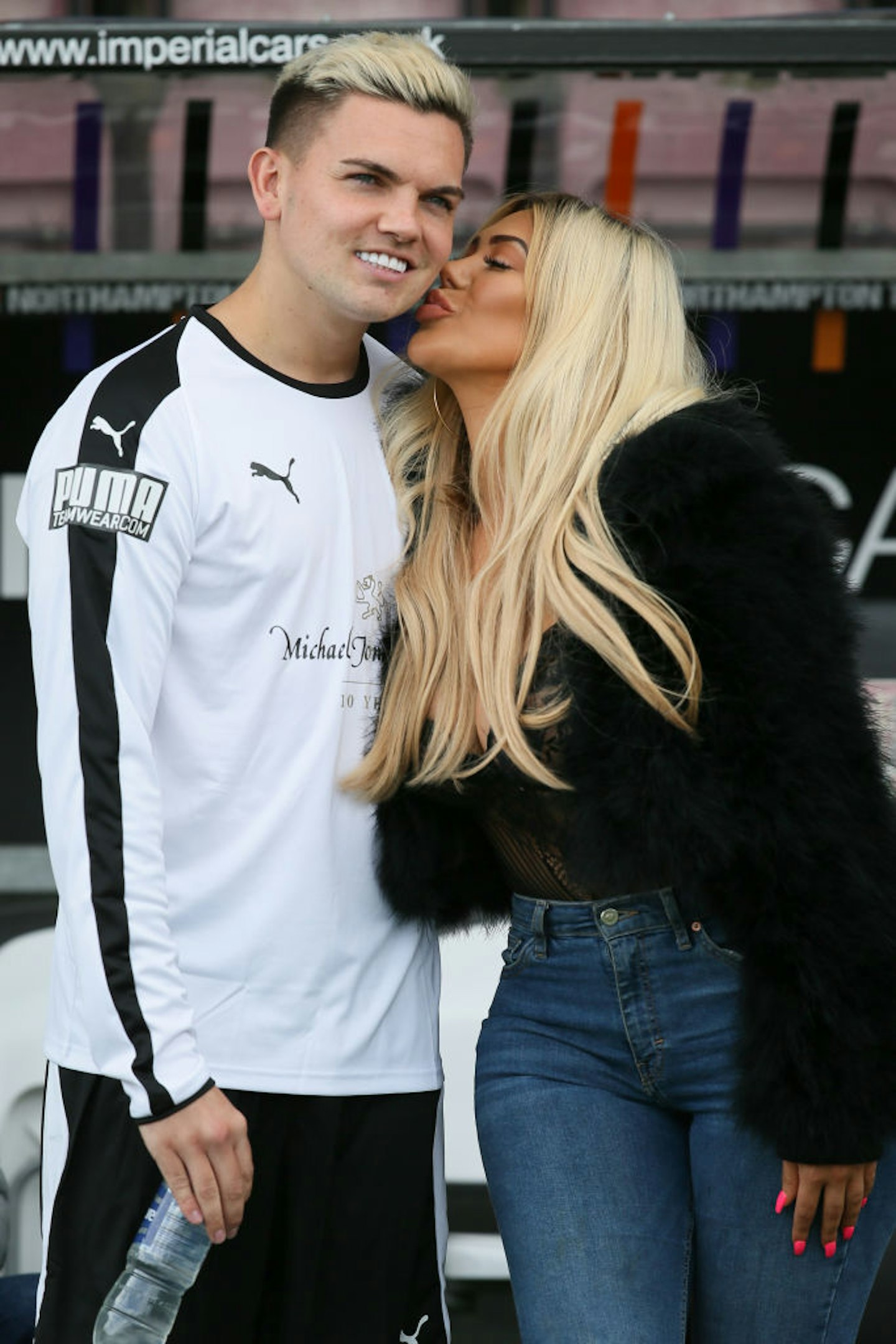 9 of 11
CREDIT: Getty
Chloe Ferry and Sam Gowland
Chloe Ferry and Sam Gowland started dating when Sam left the Love Island villa in 2017. They split in May 2019, with Chloe confirming the news on Instagram. She wrote, "It hurts me to say this but me and Sam have gone our separate ways. We are still friends. Things carry on as normal. Bring on Saturday for the shop opening."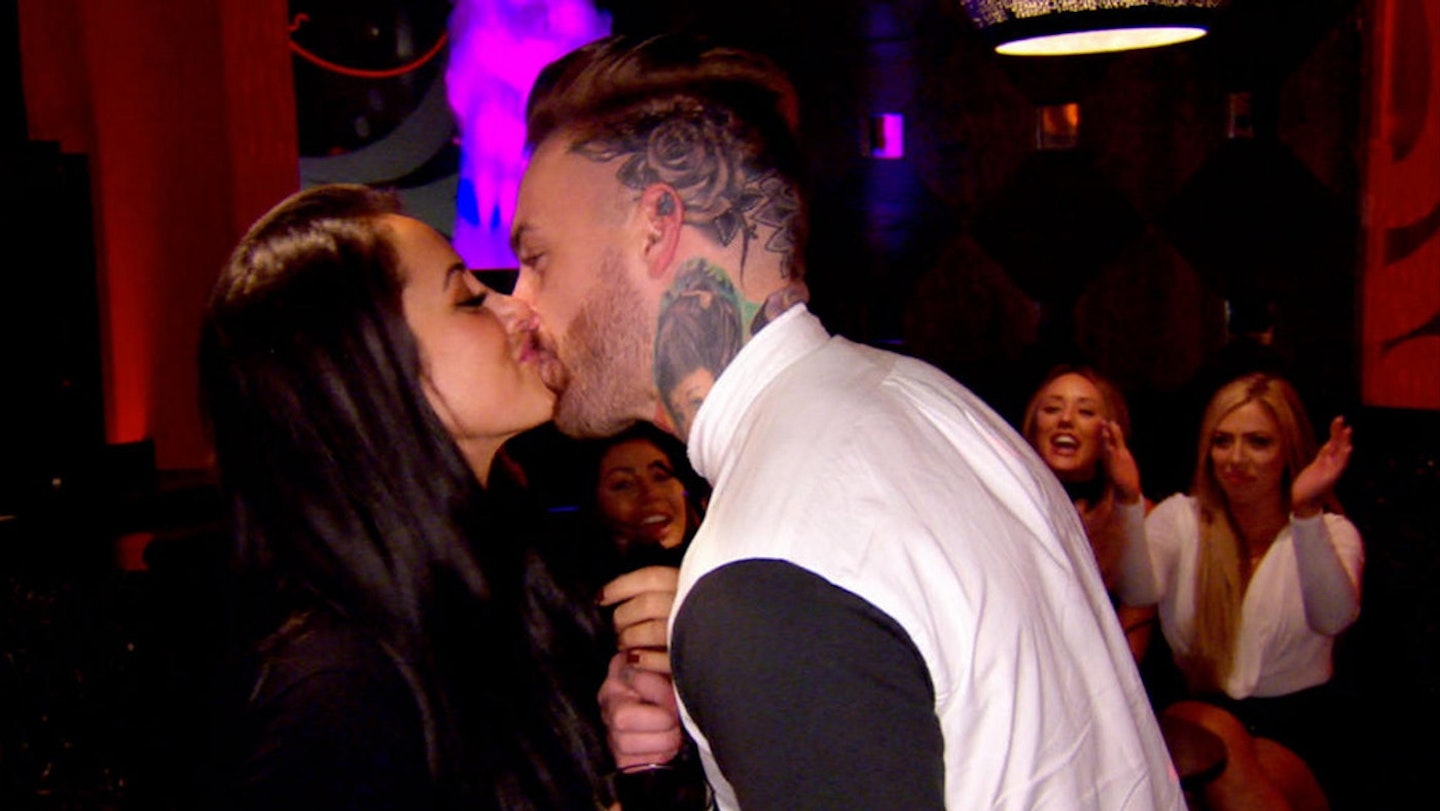 10 of 11
CREDIT: MTV
Marnie Simpson and Aaron Chalmers
Back in 2014, Geordie Shore's Aaron Chalmers and Marnie Simpson were flirting, arguing and tashing on like pros, then, in 2016, just when we thought the pair were finally going to give their relationship a shot outside of the house – Marnie accused him of bedding a 'porn star' behind her back. At the time, Marnie told The Daily Star, "I want to chop off his d--k and balls while he sleeps, put them in the blender and serve them to him in the morning for breakfast. He can drink his own balls."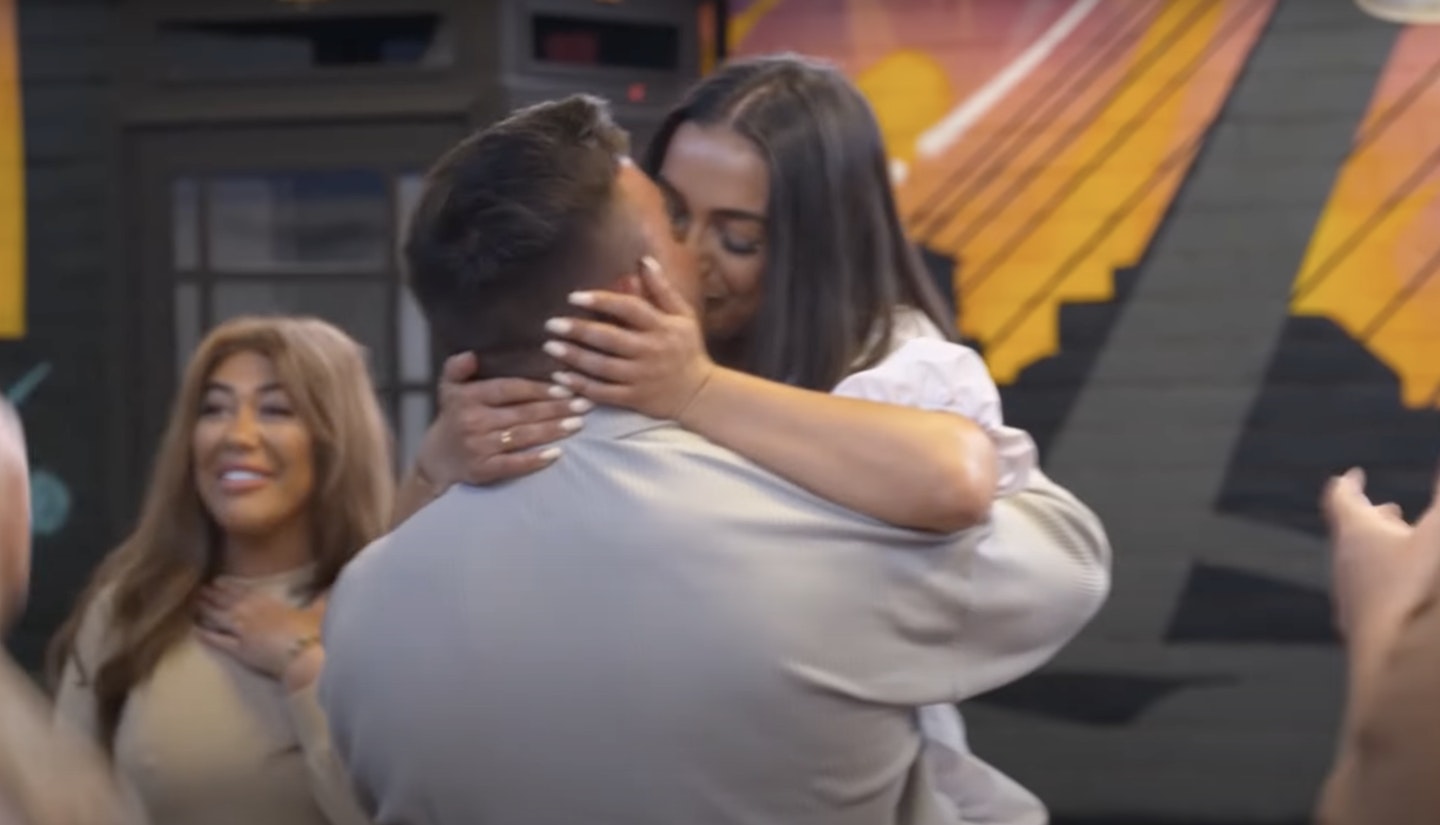 11 of 11
CREDIT: MTV
James Tindale and Roxy Hamedi
James Tindale and Roxy Hamedi grew close during the Scottish pharmacist's stint on the show, which ended with James asking Roxy to be his girlfriend. The pair made it work for a time on the outside, before calling it quits. They recently came face-to-face again at the Geordie Shore reunion and sparks flew – the bad explosive kind. Roxy has accused James of cheating on her and blocked him.
WATCH Gaz Beadle and Holly Hagan react to old Geordie Shore memories
LISTEN to the latest episode of the heat 7 podcast