Gogglebox's The Baggs family have addressed claims they've been axed from the show after just one series.
The Essex-based family – mum Lisa, dad Terry and sons George and Joe – first joined the Channel 4 show last year but eagle-eyed fans noticed their absence when a new series hit our screens last week.
It was later reported that they'd been dropped from the show after sparking "viewer backlash".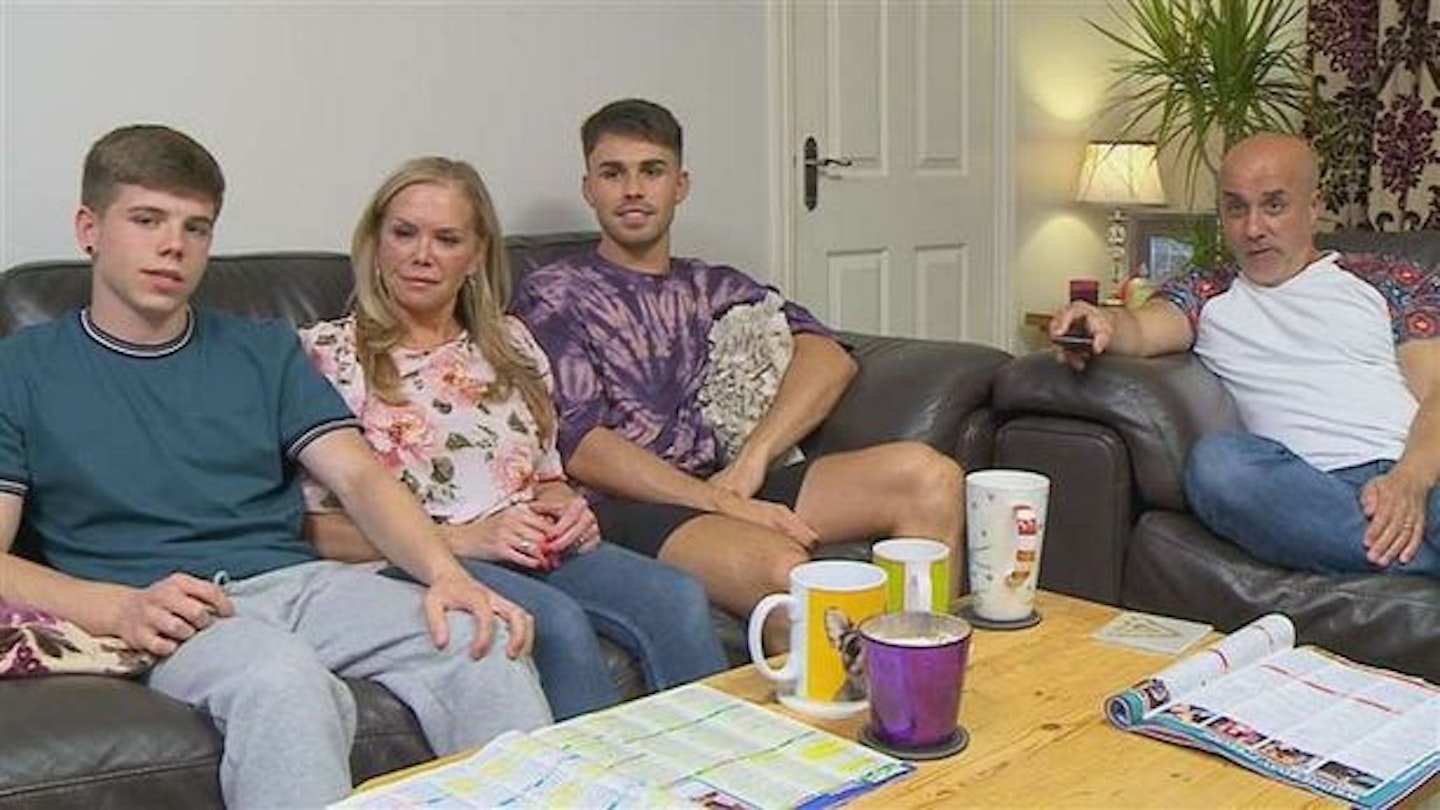 "The Baggs family are out of the show and won't be appearing anymore. They only lasted one series. It was short and sweet," a source told The Daily Star.
But mum Lisa has dismissed the speculation as a "total lie" and insisted they haven't been cut from the show.
"I can categorically say this is a total LIE! Due to covid restrictions we are unable to film the current series," she wrote on Instagram.
Lisa added, "Channel 4 have been wonderful to work with and we hope to be back one day soon."
CHECK OUT axed Gogglebox stars - where are they now?
AXED Gogglebox stars: then and now - slider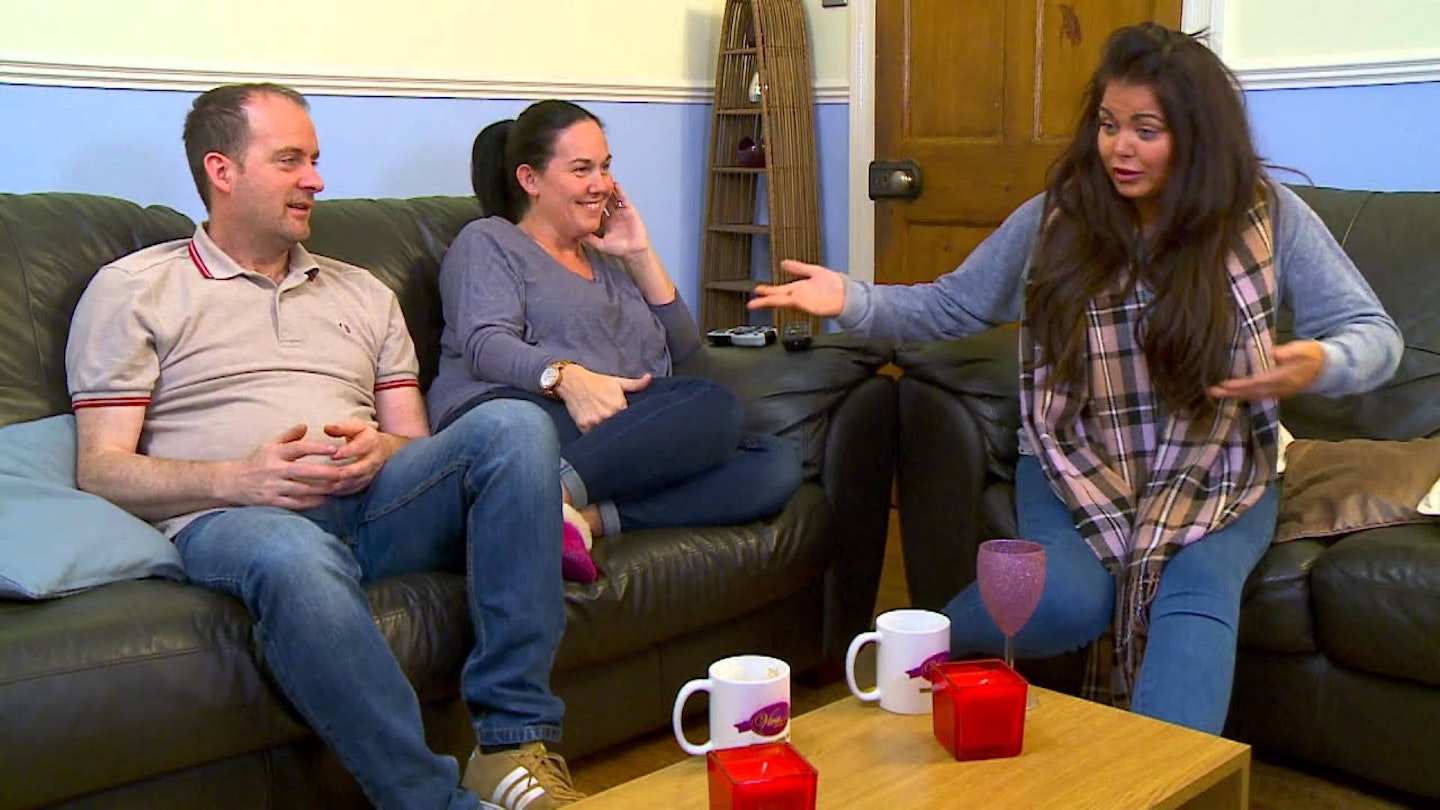 1 of 20
CREDIT: Channel 4
The Moffatts then
Arguably the shows biggest export, Scarlett Moffatt has gone on to do some incredible things since leaving the show in 2016, winning I'm a Celeb and landing presenting roles on Extra Camp and Ant and Dec's Saturday Night Takeaway.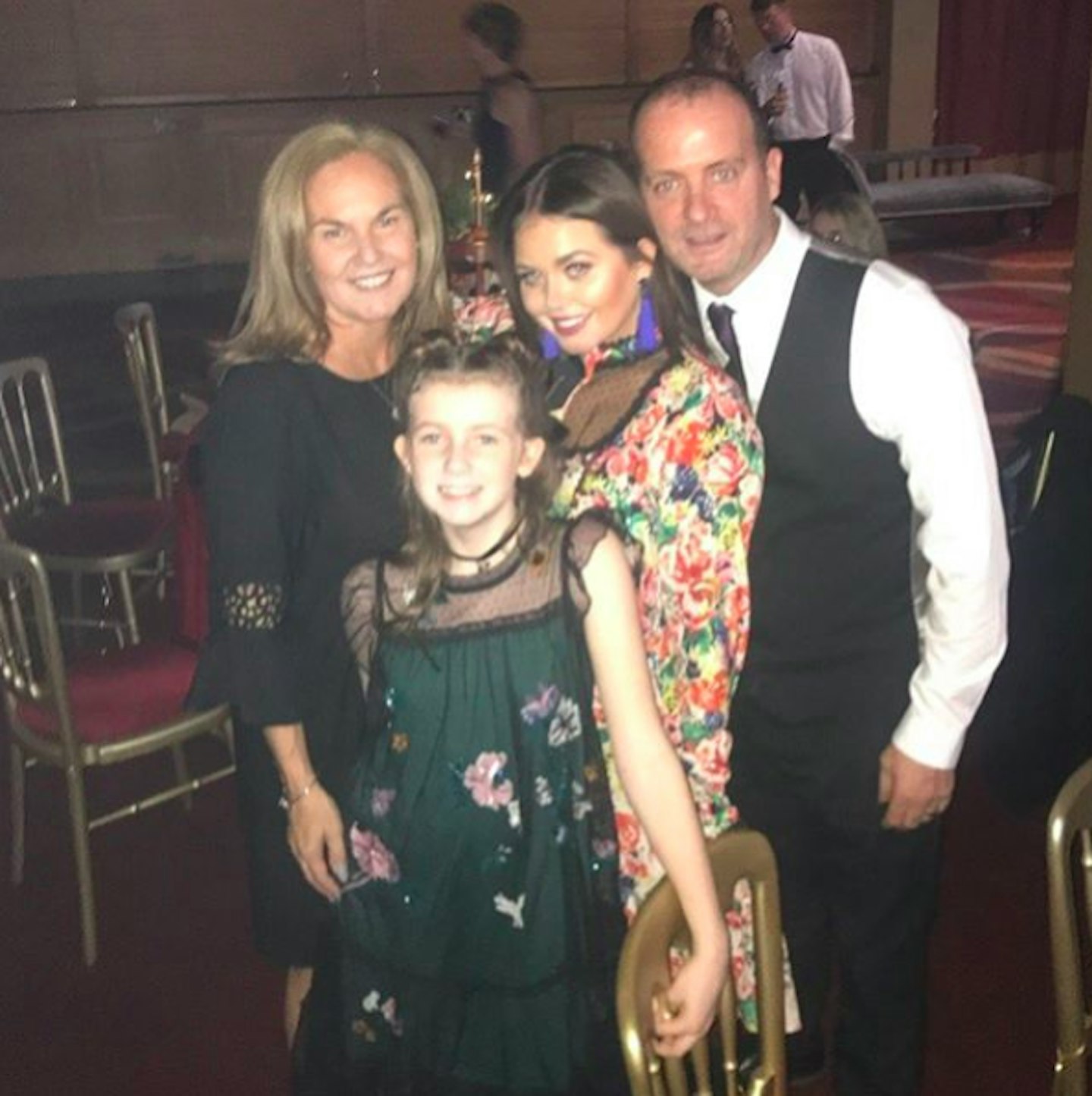 2 of 20
CREDIT: Instagram
The Moffatts now
The rest of the family are still thick as thieves, as Scarlett's recent tribute to her dad Mark proves. After Scarlett gained celeb status, the whole family were axed, leaving Scarlett gutted – but they're certainly enjoying her celeb status, with "secret" little sister Ava making pals with Joe Swash's son Harry, and glitzy parties galore.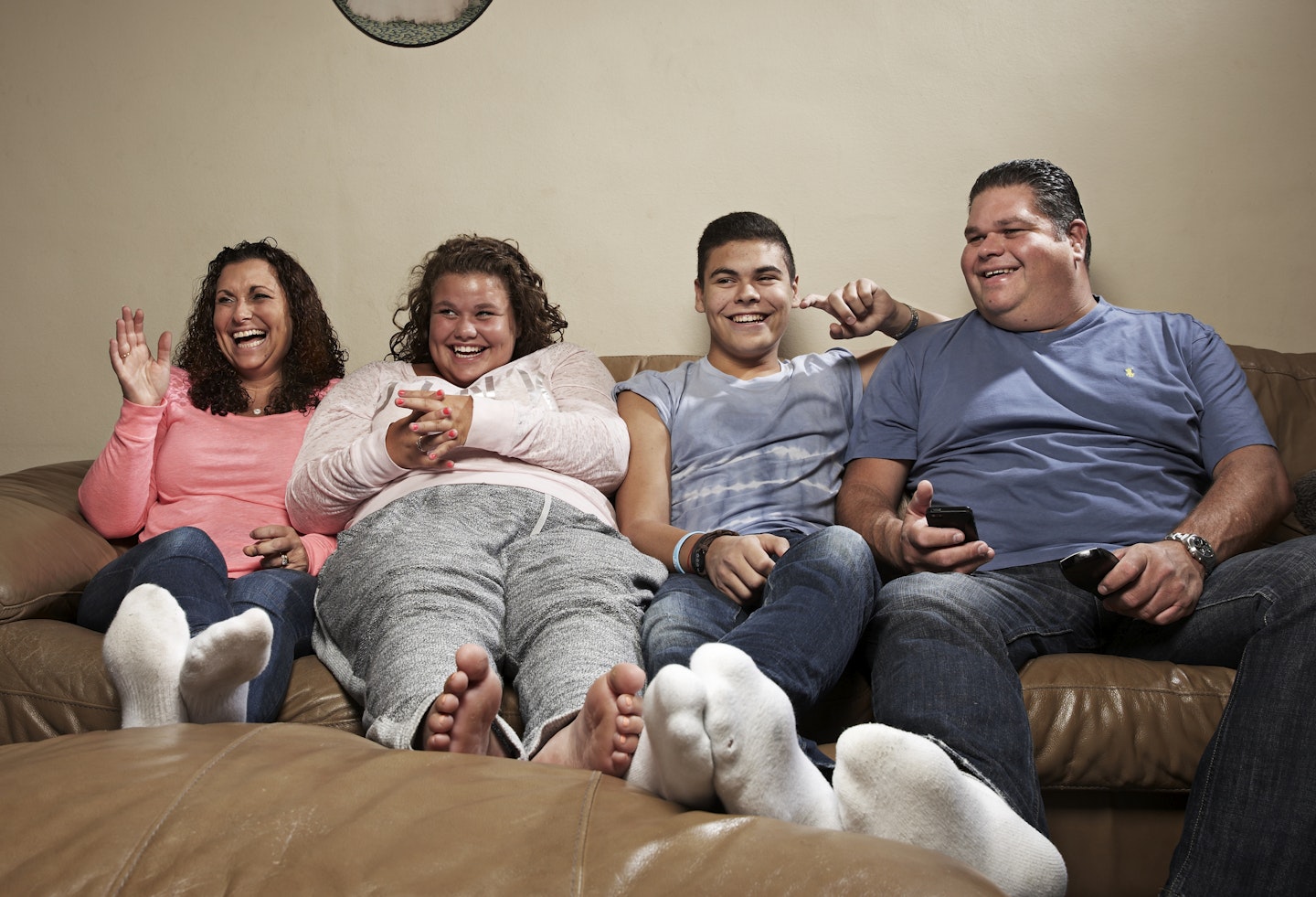 3 of 20
CREDIT: Channel 4
The Tappers then
The Tappers were the super loud family of four from North London, but had their spot on Gogglebox rescinded after Amy's stint on Celebs Go Dating, due to the producers "no celebs" rule.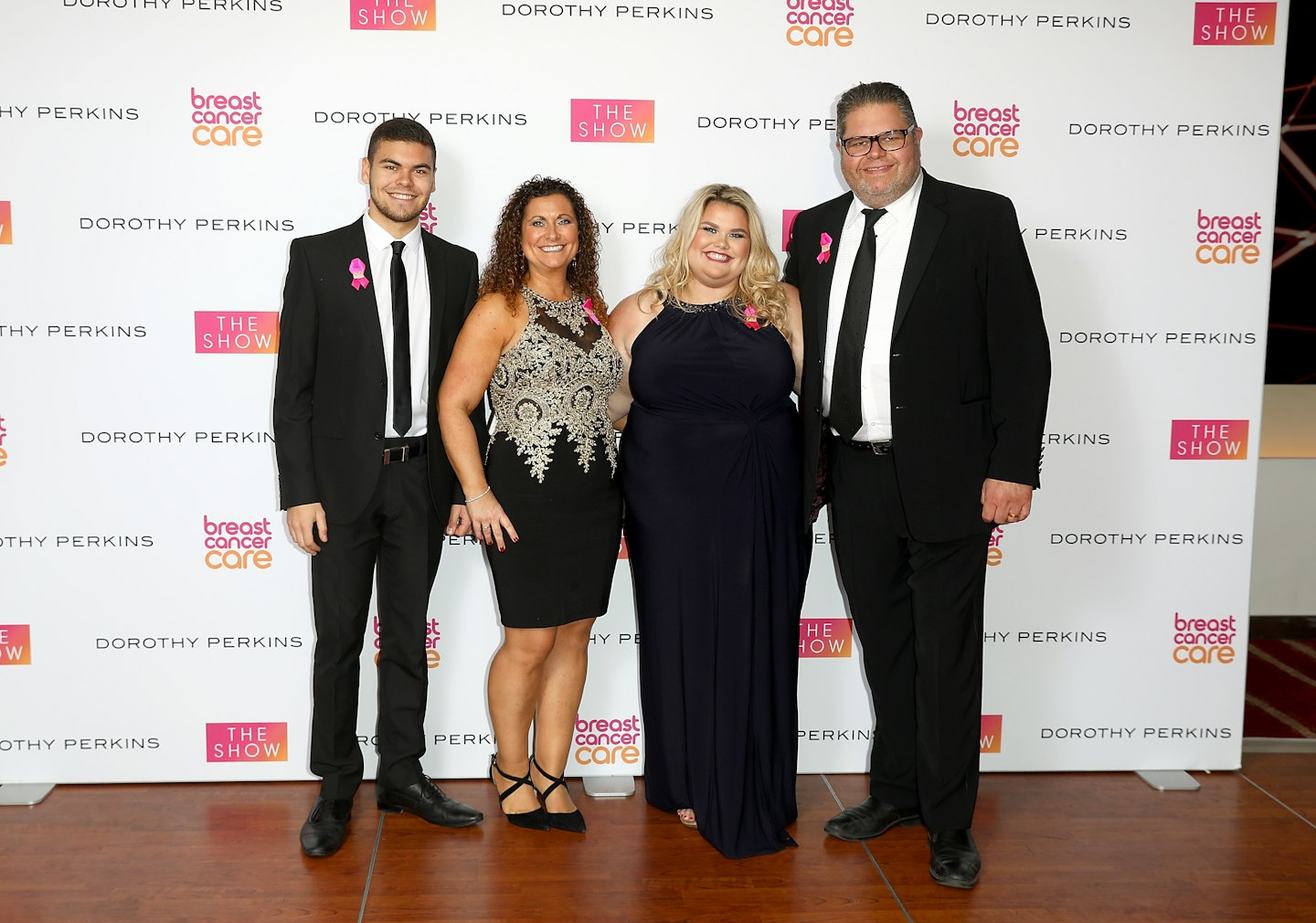 4 of 20
CREDIT: Getty
The Tappers now
But despite returning to their day jobs the family are still as tight knit as ever, with Nikki and Jonathon recently celebrating their 23rd wedding anniversary.Jonathon – a chauffer - has recently shed 3 and half stone and is almost unrecognisable from his Gogglebox days and son Josh is a budding politician.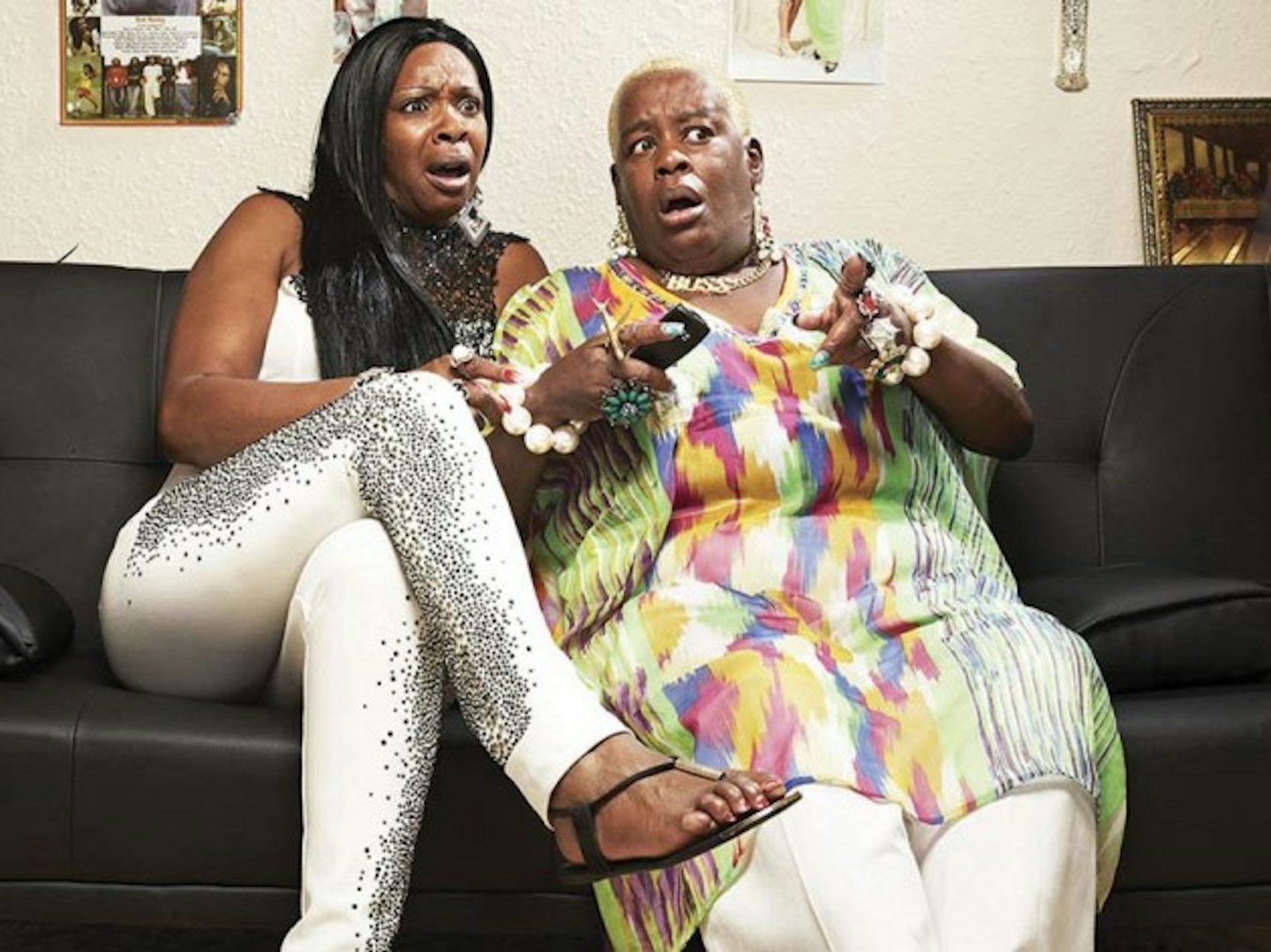 5 of 20
CREDIT: Channel 4
Sandi and Sandra then
Sandi first crashed onto our screens alongside best friend Sandra, with their incredible nails and plentiful takeaways, and had to deny claims they'd fallen out after Sandra seemingly made a dig at Sandi's 'celebrity' lifestyle after leaving the show.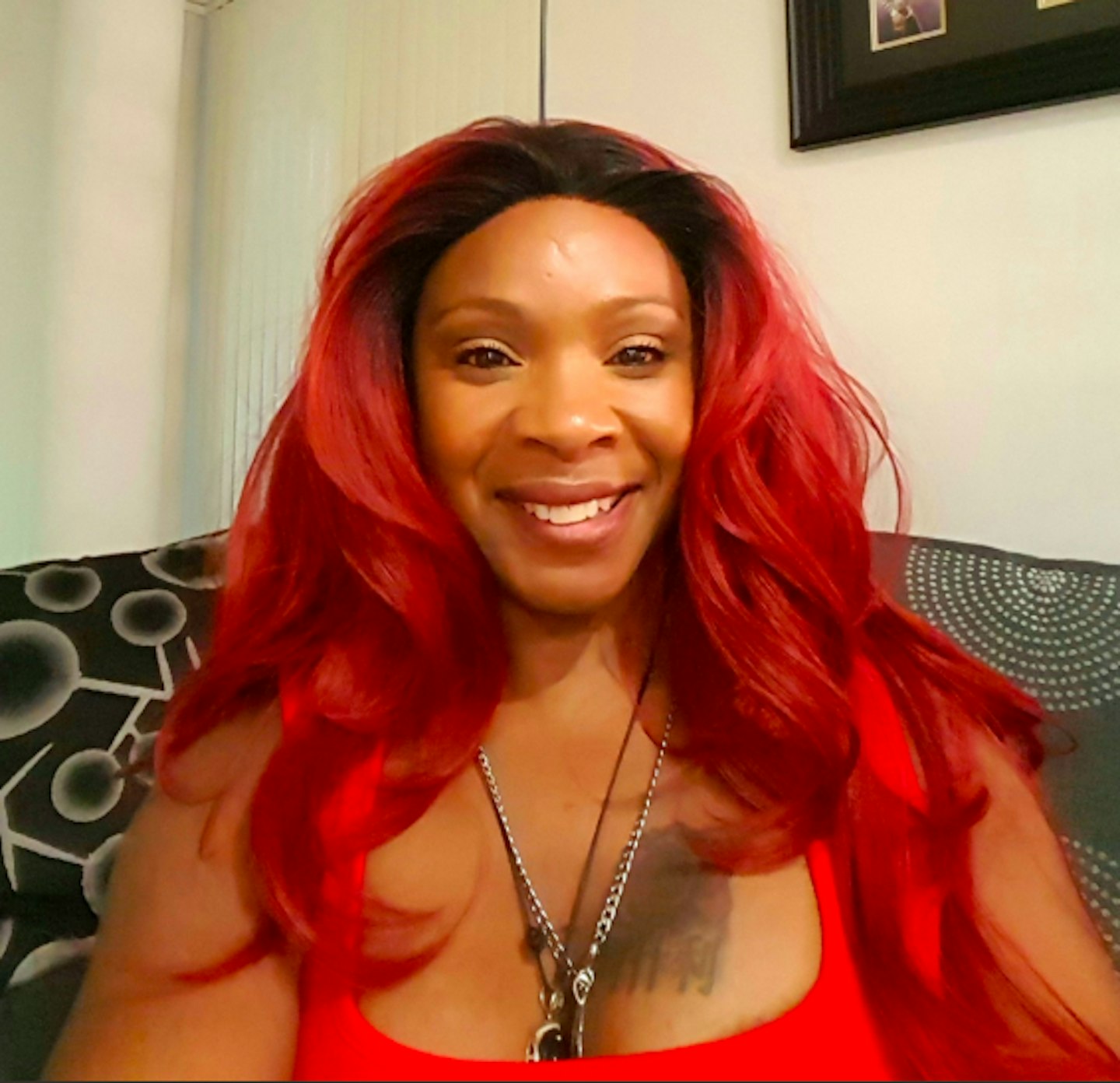 6 of 20
CREDIT: Twitter
Sandi now
She's since gone on to do a number of reality TV projects including CBB in 2017 and Famous and Fighting Crime last year, and is an aspiring soul singer.She's also thecousin of Naomi Campbell.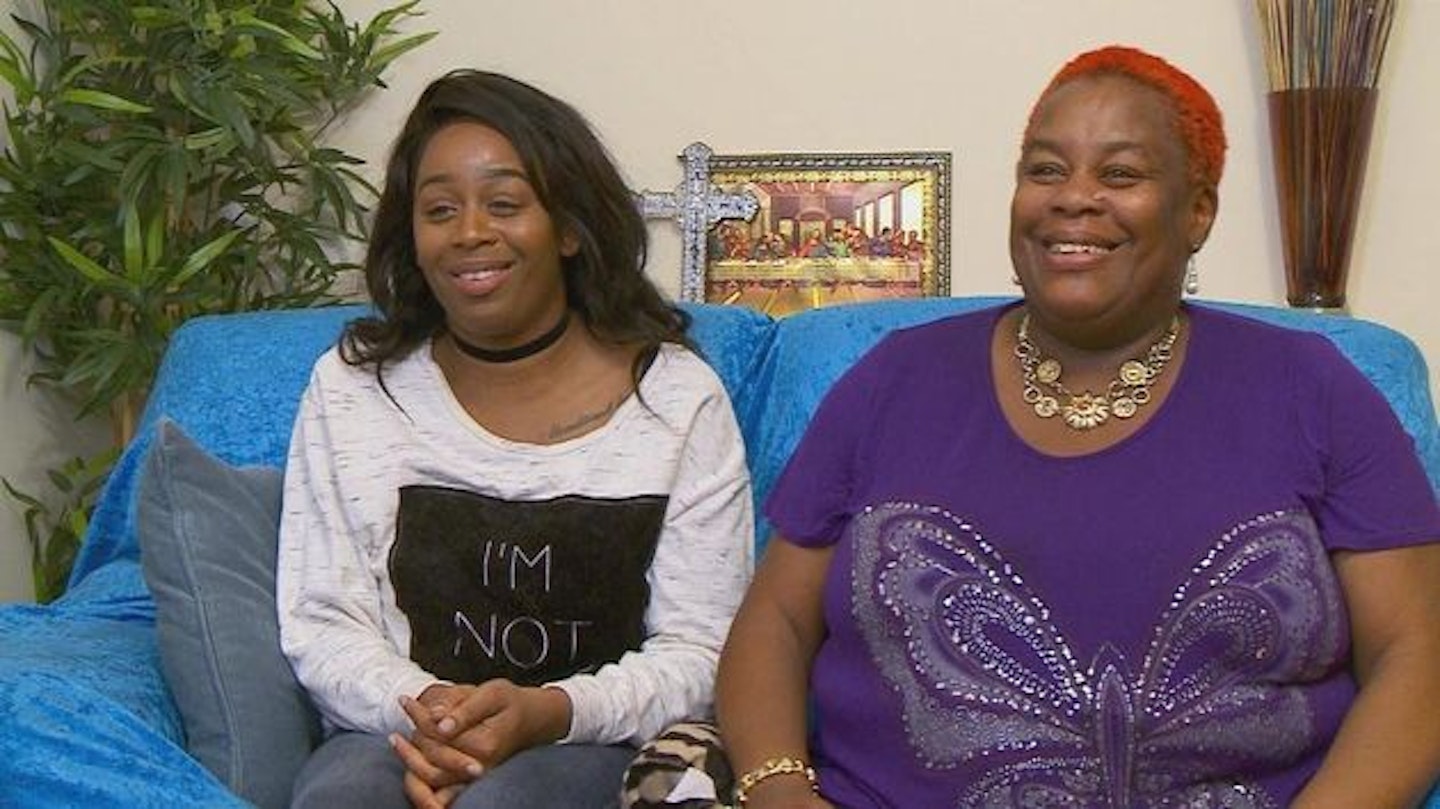 7 of 20
CREDIT: Channel 4
Sandra and Chanchez then
Sandra decided to stay on the show for a time after Sandi left, and enlisted her daughter Chanchez to keep her company on the sofa.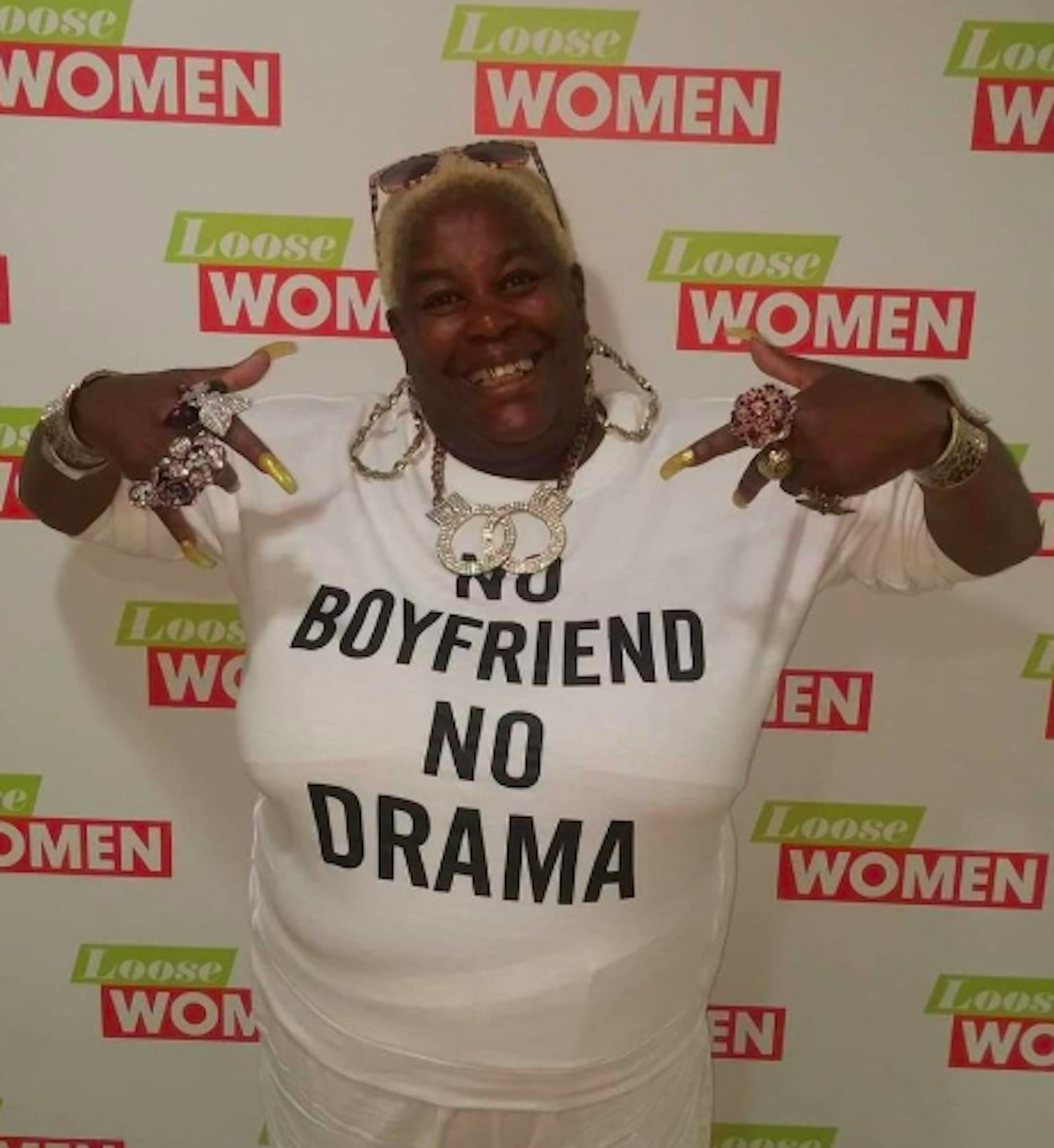 8 of 20
CREDIT: Twitter
Sandra now
Despite her fame and status as one of the most popular Goggleboxers ever, Sandra admitted to us last year that she was "broke" and moving into an over 55 home after being homeless for months. Last year she announced she would be getting married to her unnamed boyfriend, but from her social media still looks to be single.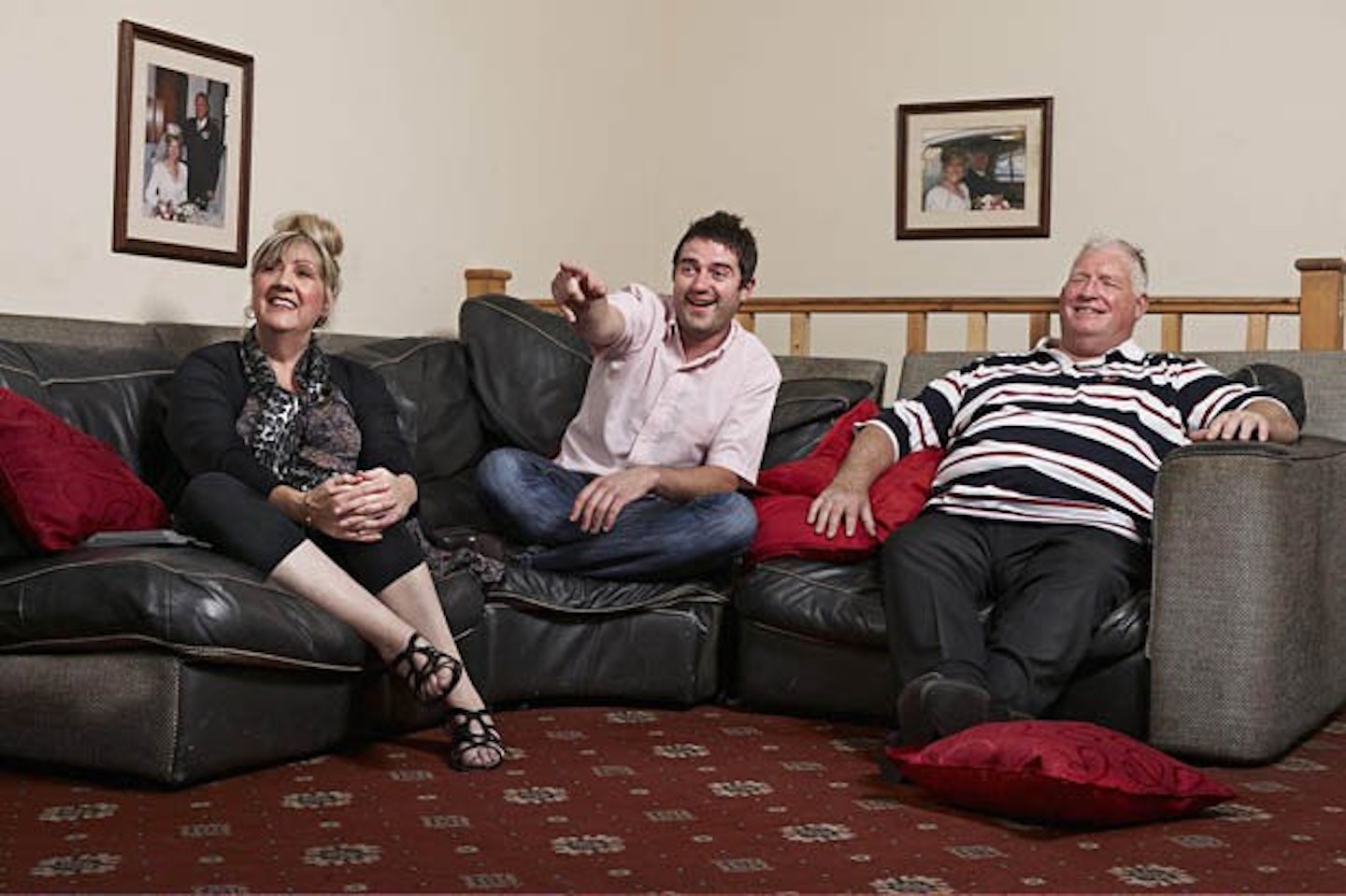 9 of 20
CREDIT: Channel 4
George Gilbey then
Another 'boxer deemed 'too sleb' for the sofa, George Gibley's time on Gogglebox came to an end after he appeared on Celebrity Big Brother in 2014, coming fourth, and snogging celebrity ladies Stephanie Pratt AND Edele Lynch.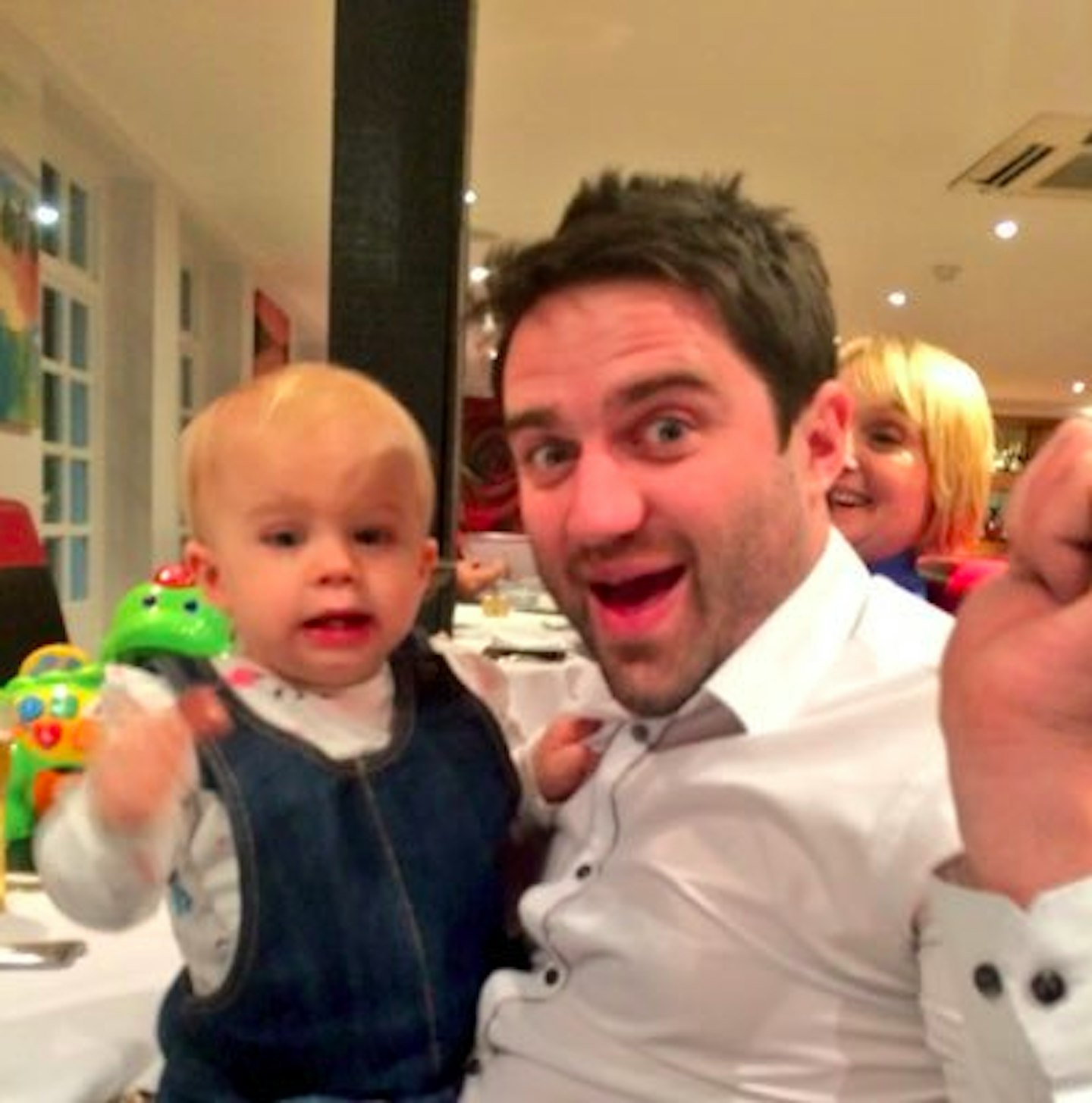 10 of 20
CREDIT: Twitter
George Gilbey now
After a brief return to the show, George's life has taken a distinctly less glamorous turn, and last year narrowly avoiding prison when he was charged with trying to strangle his ex-girlfriend while their daughter slept upstairs.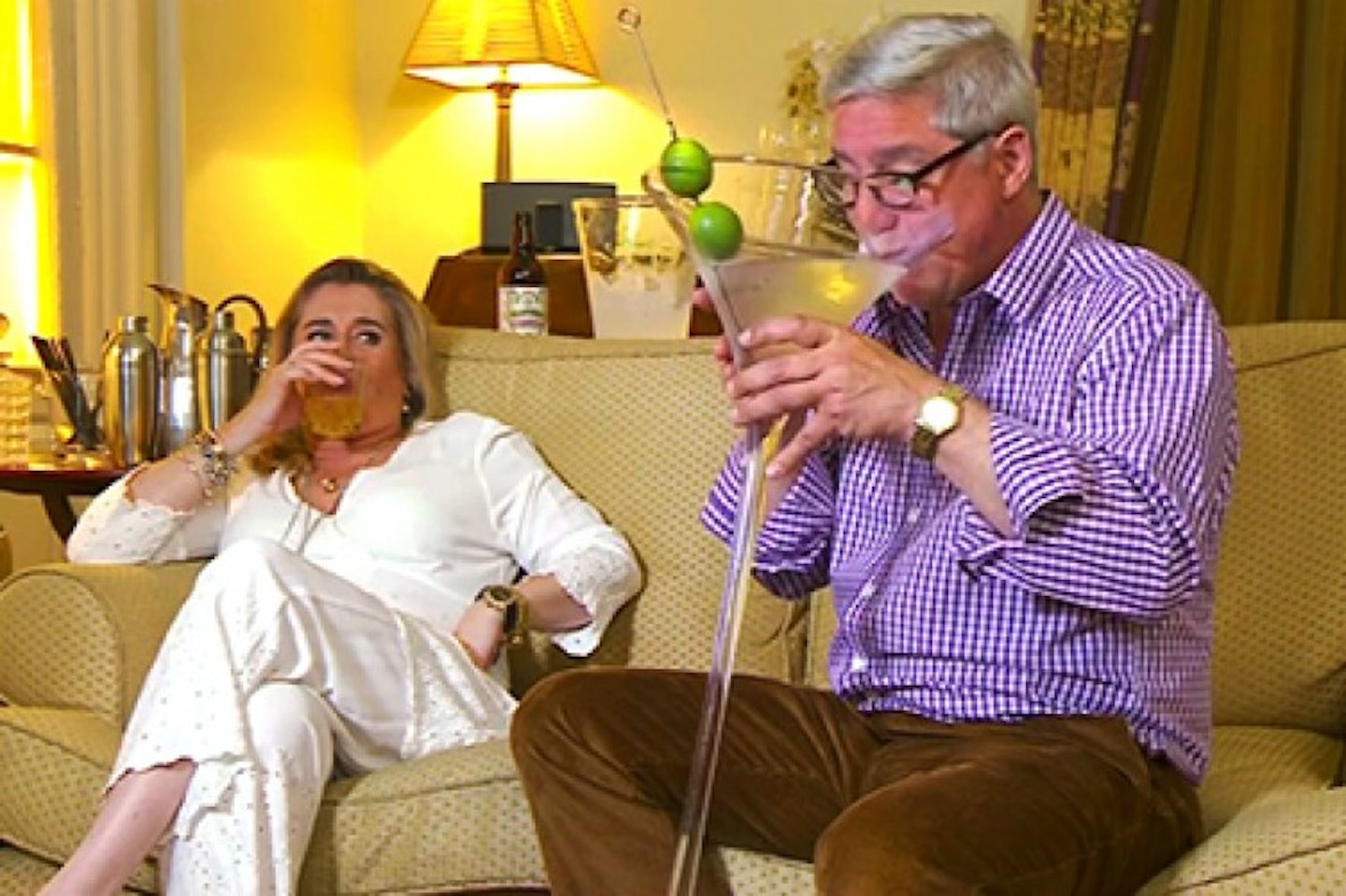 11 of 20
CREDIT: Channel 4
Steph and Dom then
Steph and Dom Parker are another Gogglebox family to have done very well for themselves since leaving the show in 2017. Their excellent comedic chemistry has landed them their own radio show on talkRadio, and they've hosted a number of telly shows, like 2014's Steph and Dom meet Nigel Farage.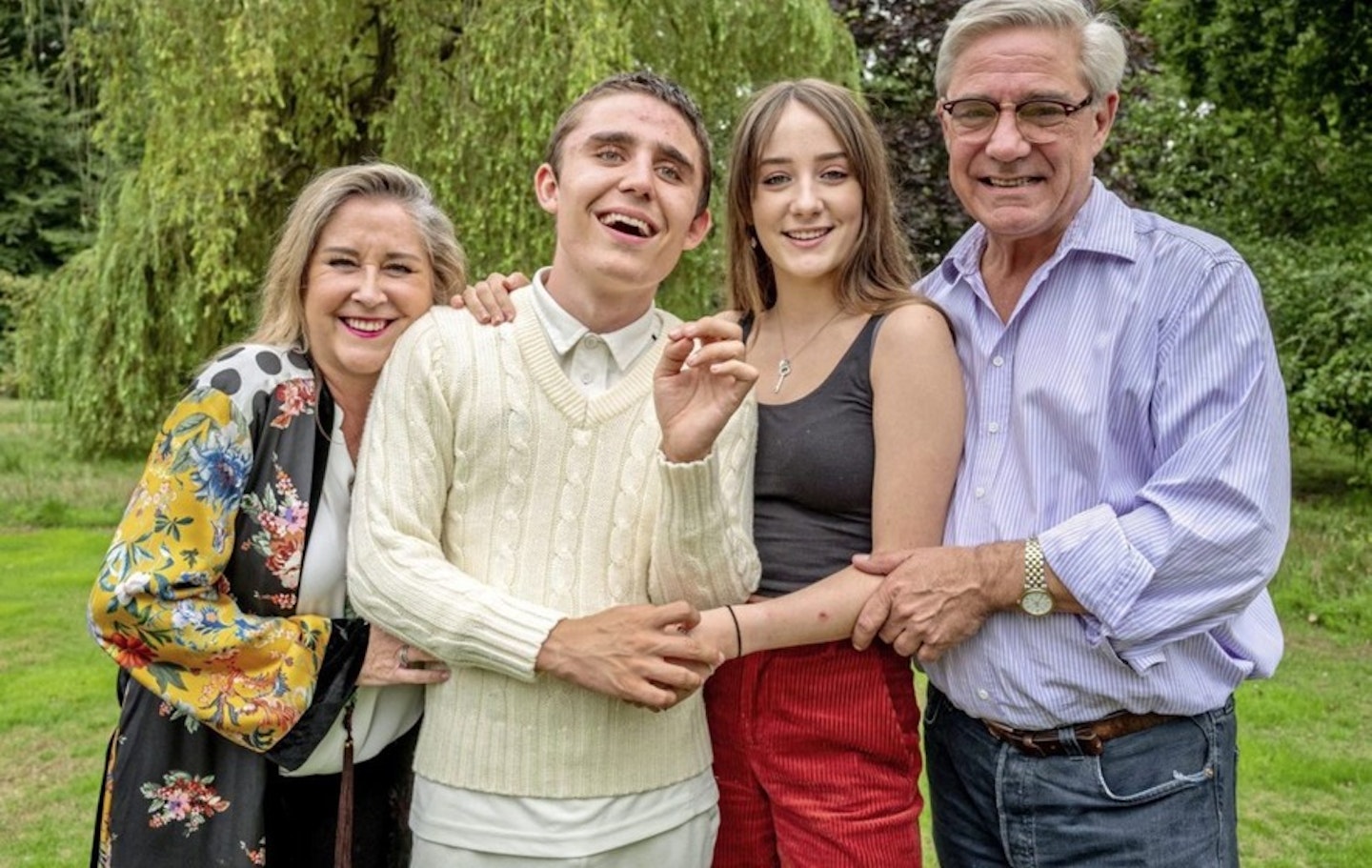 12 of 20
CREDIT: BBC
Steph and Dom now
But there's a serious side to the Sandwich dwelling, B&B owning couple, too. Earlier this year they hosted an investigative documentary looking into medical marijuana, as parents to severely epileptic son Max, 18.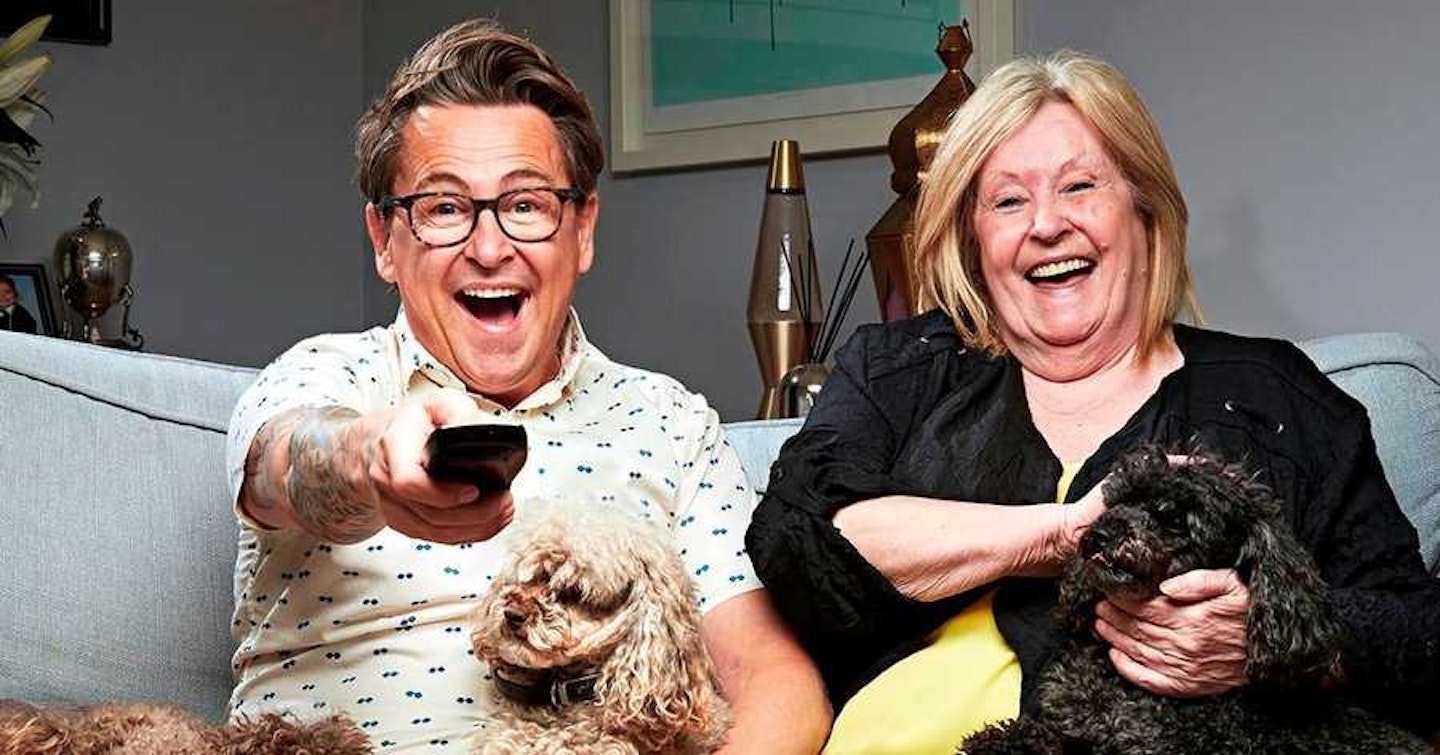 13 of 20
CREDIT: Channel 4
Mummy Pat then
Pat Webb is the mother of OG 'boxer Stephen Webb and temporarily stepped in to replaced his ex and friend Chris when he left in 2017 (more on that in a bit).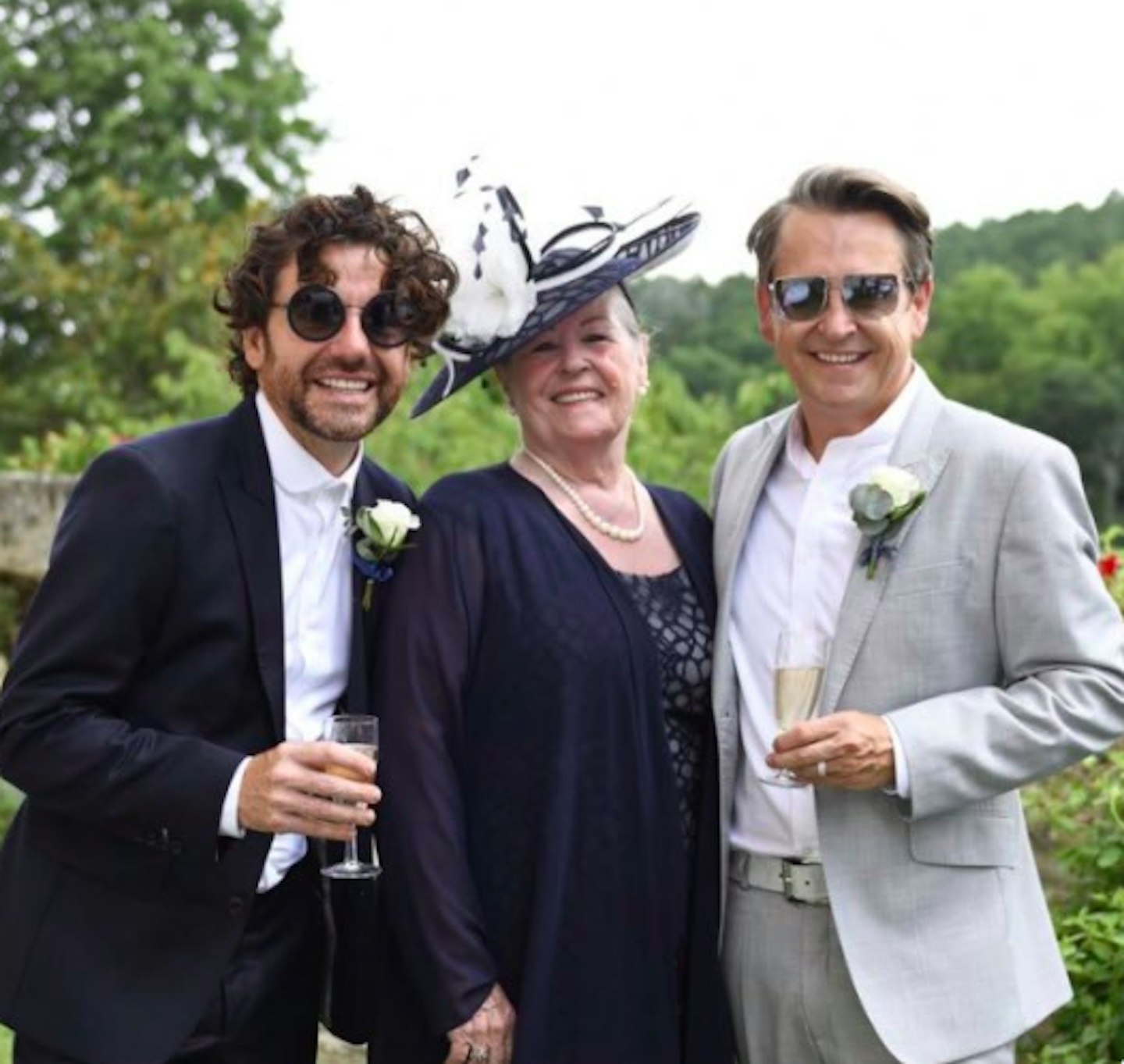 14 of 20
CREDIT: Twitter
Mummy Pat now
We haven't seen much of Mummy Pat since she left the show, and viewers weren't happy to see her go, but she did rock a fascinator fabulously for Stephen's wedding to husband Daniel Lustig.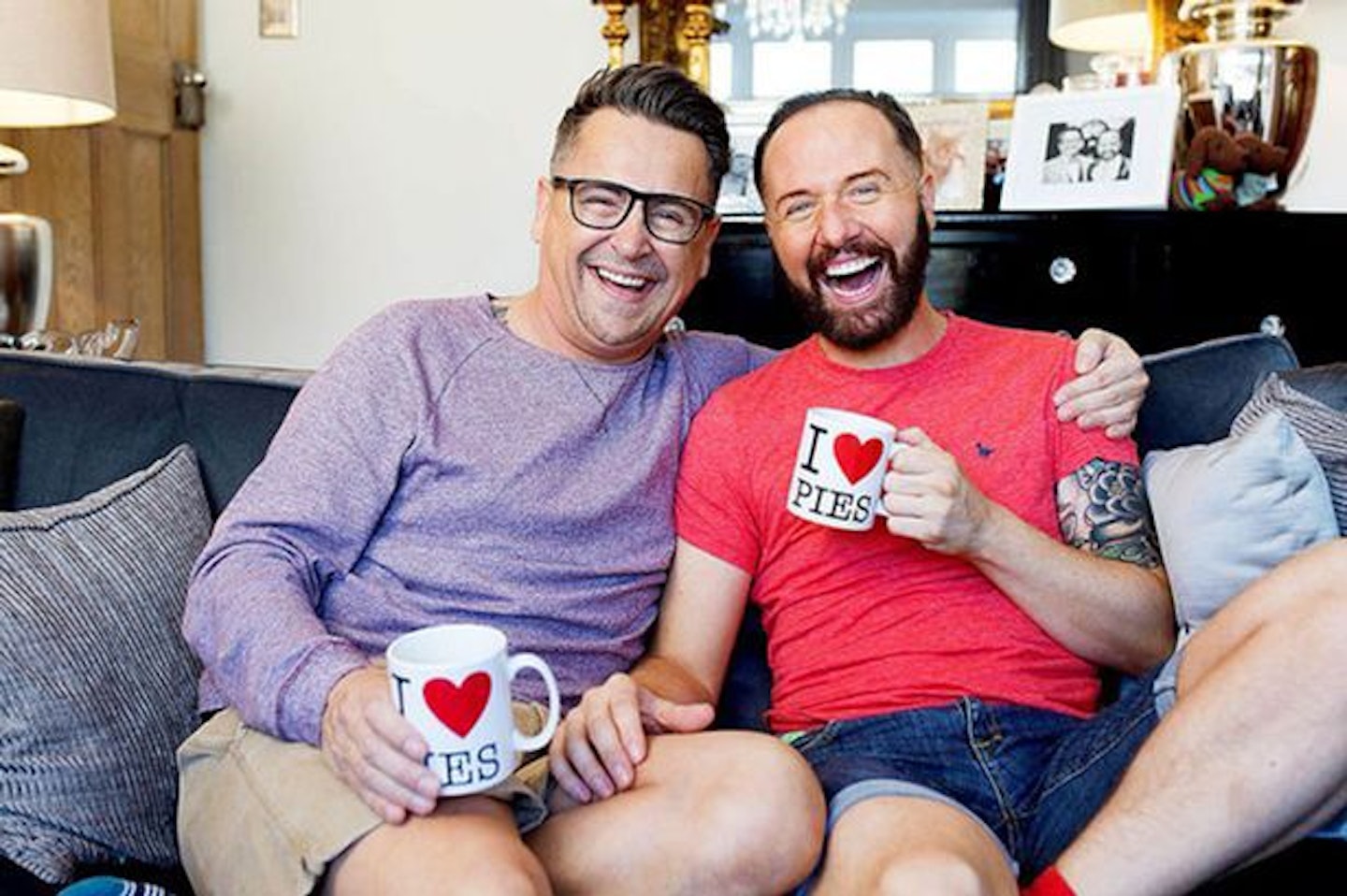 15 of 20
CREDIT: Channel 4
Christopher Ashby-Steed then
Christopher Ashby-Steed joined Stephen Webb on the first EVER episode of Gogglebox in 2013. At first they were in a romantic relationship – but after they broke up, decided to continue working together on the show.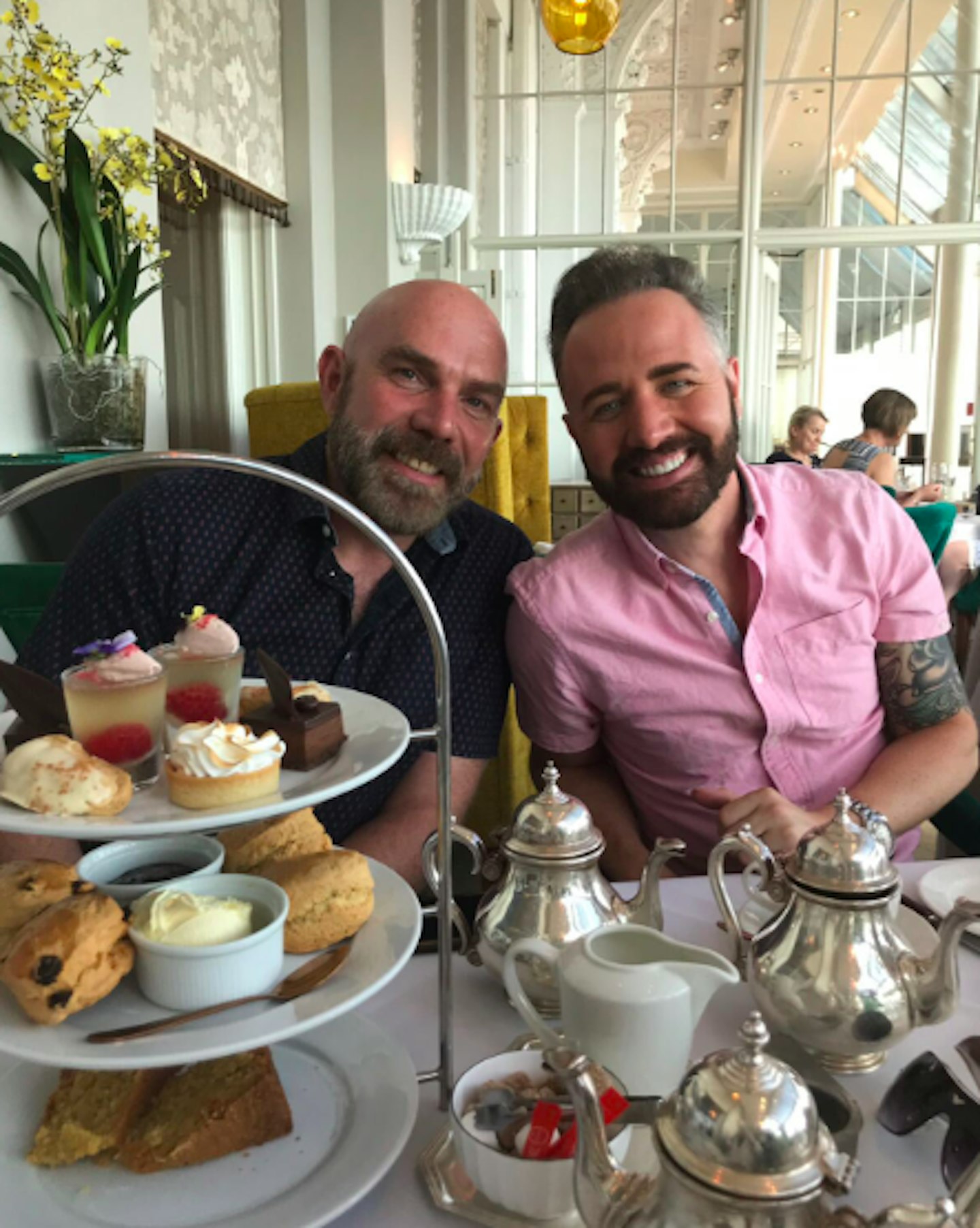 16 of 20
CREDIT: Twitter
Christopher Ashby-Steed now
However, things eventually turned pretty sour between the two, and earlier this year Chris gave an interview with The Mirror where he claimed Stephen had "bullied" him off the show."A year on, I've finally had the courage to stand up to a bully and start to tell the story of how @Stephenwebb71 forced of off @C4Gogglebox and how it's affected my mental health since," he tweeted, adding that he'd received no mental health aftercare, which is an "industry-wide failing".He's found his happy ever after, though, wit a new husband.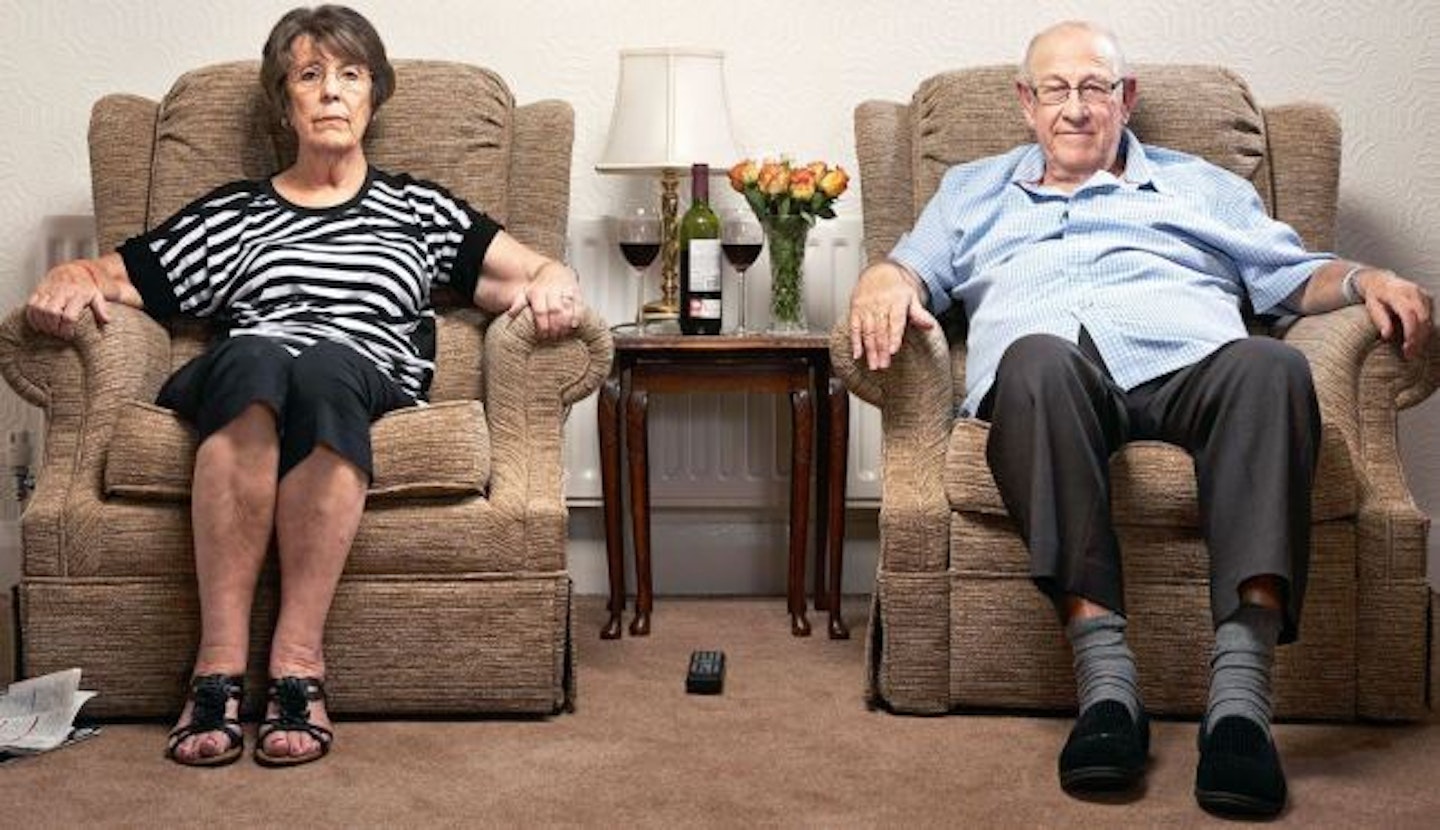 17 of 20
CREDIT: Channel 4
Leon and June then
Leon and June Bernicoff were the hilarious elderly couple who had us alternatively in stitches/tears from the first episode, up until Leon's tragic death in December 2017. Deciding not to continue on the show without her husband, June has largely stepped out of the limelight but occasionally gives interviews, and wrote a memoir about her 62 year marriage called Leon and June: Life, Love and Laughter – Our Story.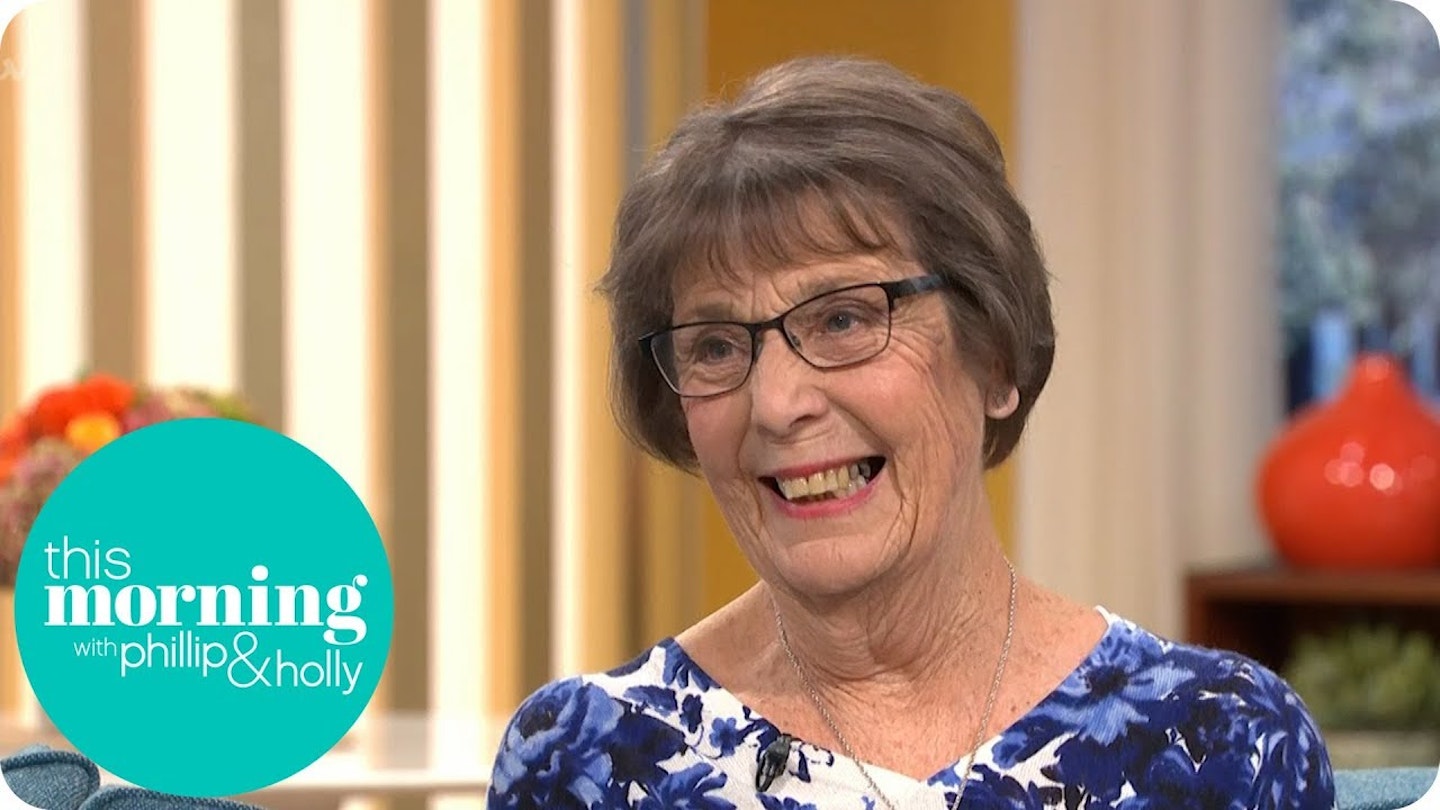 18 of 20
CREDIT: ITV
Leon and June now
June sadly passed away at the age of 82 in May 2020. Her death was announced in a statement by Channel 4, which read, "We are deeply saddened to announce that Gogglebox's much-loved June Bernicoff passed away at the age of 82 on May 5 at home with her family by her side after a short illness."As the first couple to be cast for Gogglebox back in 2013, June and her husband Leon were a huge part of the programme's success. Their warmth, wit and contrasting personalities endeared them to the nation during the course of the first 10 series."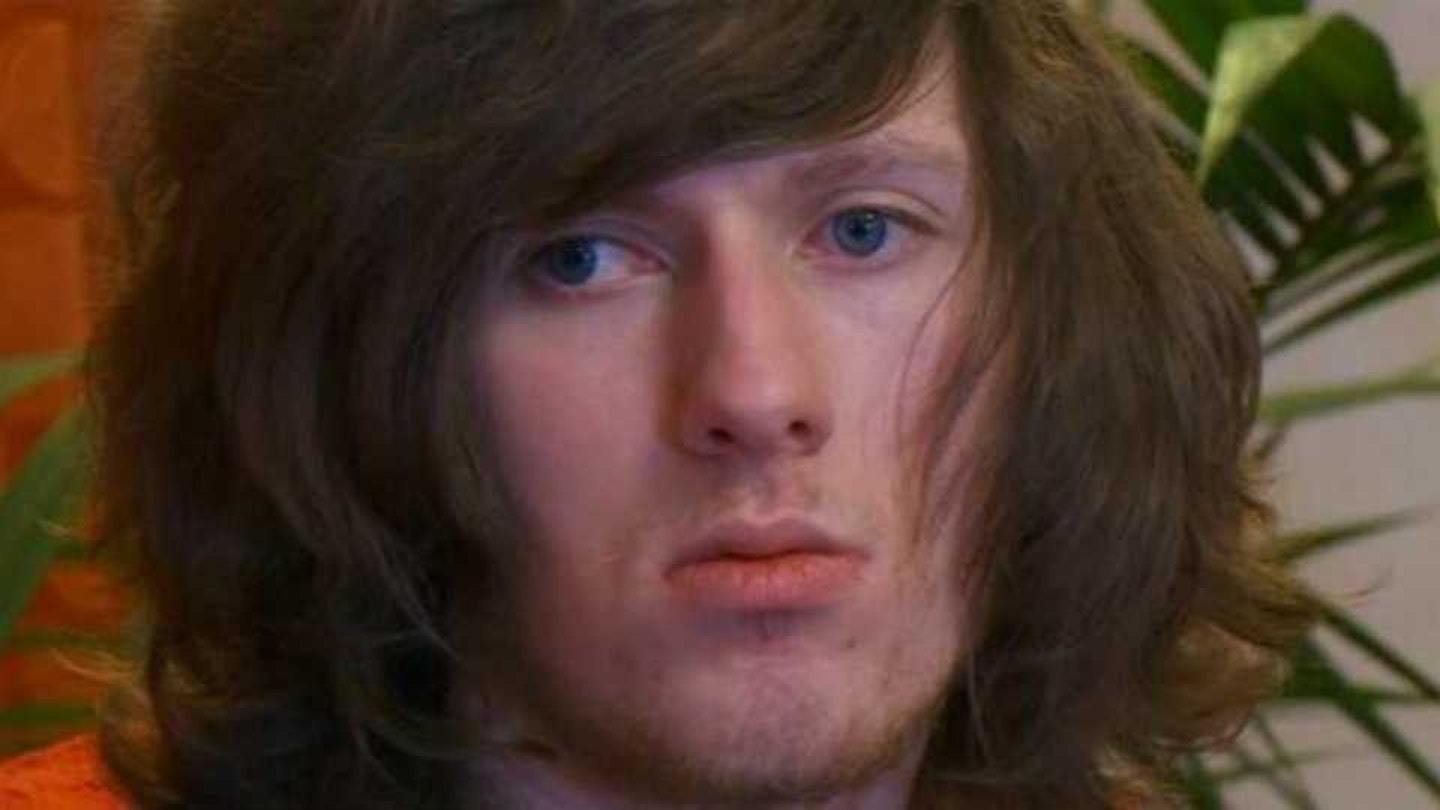 19 of 20
CREDIT: Channel 4
Silent Jay then
One of the most iconic Goggleboxers of all time, Silent Jay – AKA Jay Makin – gained legions of fans with his hilarious facial expressions. He was the boyfriend of Eve Woerdenweber, but left the show after they split.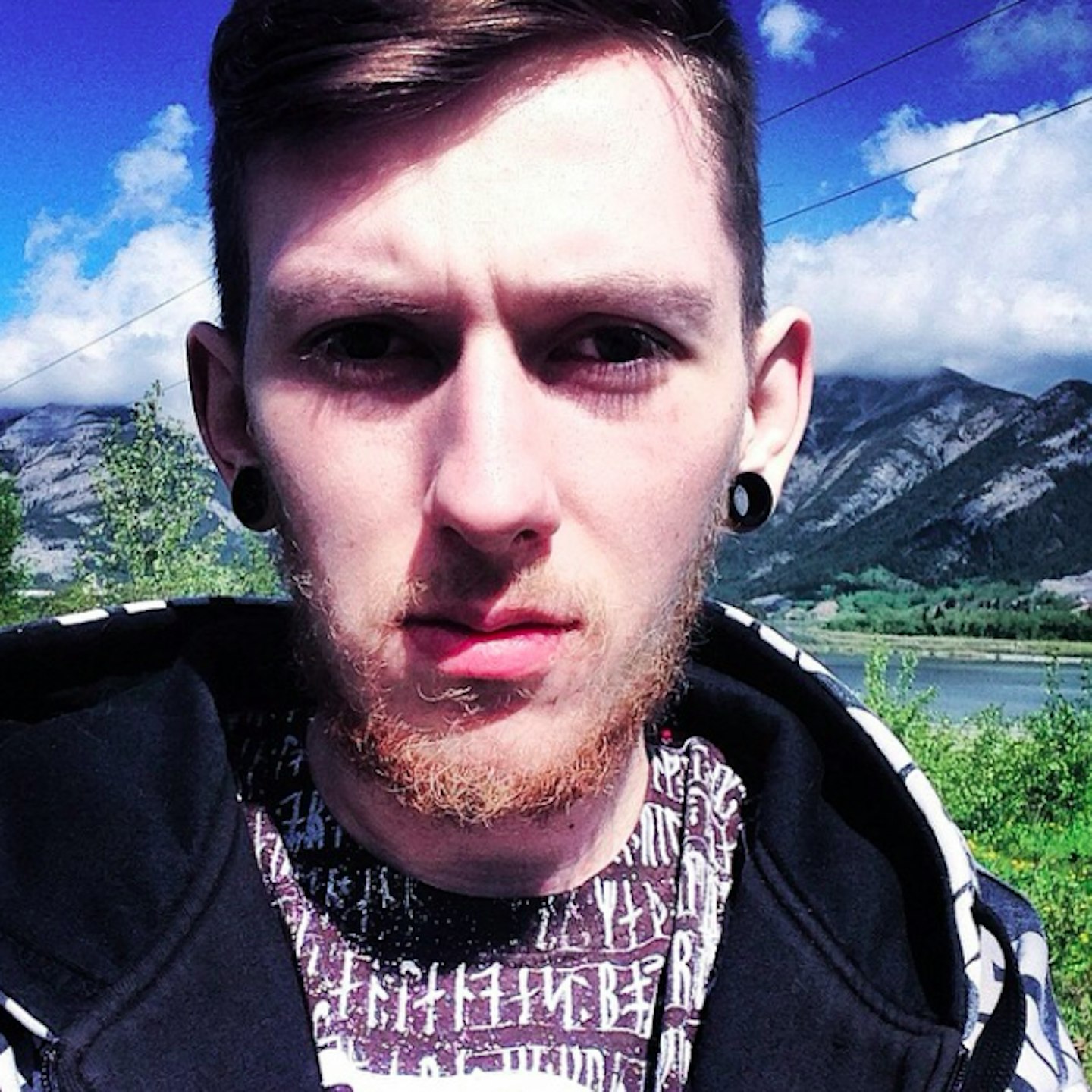 20 of 20
CREDIT: Instagram
Silent Jay now
After his departure in the show in 2015, Jay told The Sun, "I get recognised as that guy who never speaks — and most people get shocked by how much I talk. I am generally quite talkative."They just edit the bits where I talk out."
The Baggs' eldest son Joe elaborated on his mum's comments on his own page as he added, "Frustrating to address this but we weren't dropped."
While the family won't be appearing on their sofa this series, he insisted it was their decision.
Joe explained, "Due to the lockdown there aren't enough cameras to go round to the entire cast and therefore we decided as a family to take a series off.
"Of course there was criticism about us, the producers said this happens to all new families so it's not uncommon and not a reason for people to get cut from the show."
WATCH 'Some girls follow me to the toilet!': Tracy Beaker aka Dani Harmer Answers the Internet
Look! More news!
Gogglebox's Tom Malone Jr reveals 'best thing' about being on the show and we're well jel
Gogglebox star unveils PINK hair transformation ahead of new series
The Baggs' family aren't the only Gogglebox cast members who've departed the show recently, after Tom Malone Jr revealed he was moving on to pastures new.
"So after years it's finally time to put down the remote and say goodbye to Gogglebox," he wrote on Instagram.
"I've loved every minute and I'm eternally grateful to Channel 4 and Studio Lambert for allowing me to be a part of the show. But new opportunities are knocking on the door and it's time to explore them.
"I look forward to enjoying the show as a viewer and not having to worry about having said something stupid! P.S. Don't worry my parents and my brother will still be on the show to keep you guys entertained every Friday."