He may not be in Line of Duty viewers' good books at the moment after his hate corrupt character PC Ryan Pilkington threatened to kill fan favourite DI Kate Fleming - played by Vicky McClure - in last Sunday's episode, but according to reports, Strictly bosses think Gregory could be the perfect candidate for the next series.
Despite playing potentially the most hated man in Britain right now, Gregory has become a staple on our TV screens and the Beeb are said to be keen to capitalise on his rapid rise to fame.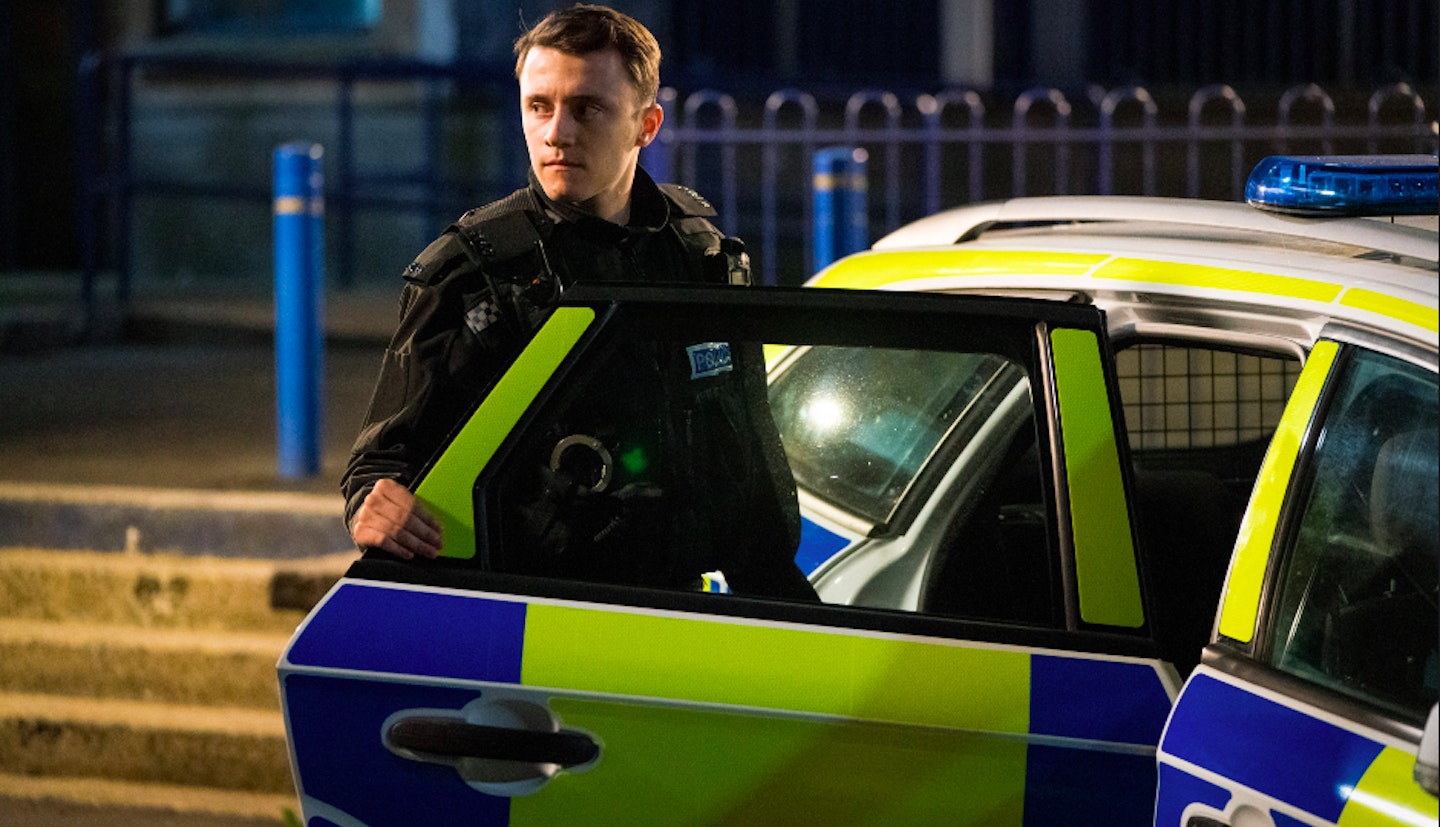 A source revealed, "Gregory is a household name because of his turn as evil Ryan. The pinnacle for Strictly bookers is someone well known but also someone who is on the BBC, and Gregory ticks both of those boxes."
They continued, "He's still relatively new to the industry, despite being part of the series for a decade, so it might be that he sees a jump into reality telly a bit soon. But producers are certainly keen, and his name has been bandied around a lot as a dream signing."
CHECK OUT Line of Duty: the series six cast
Line of Duty cast series 6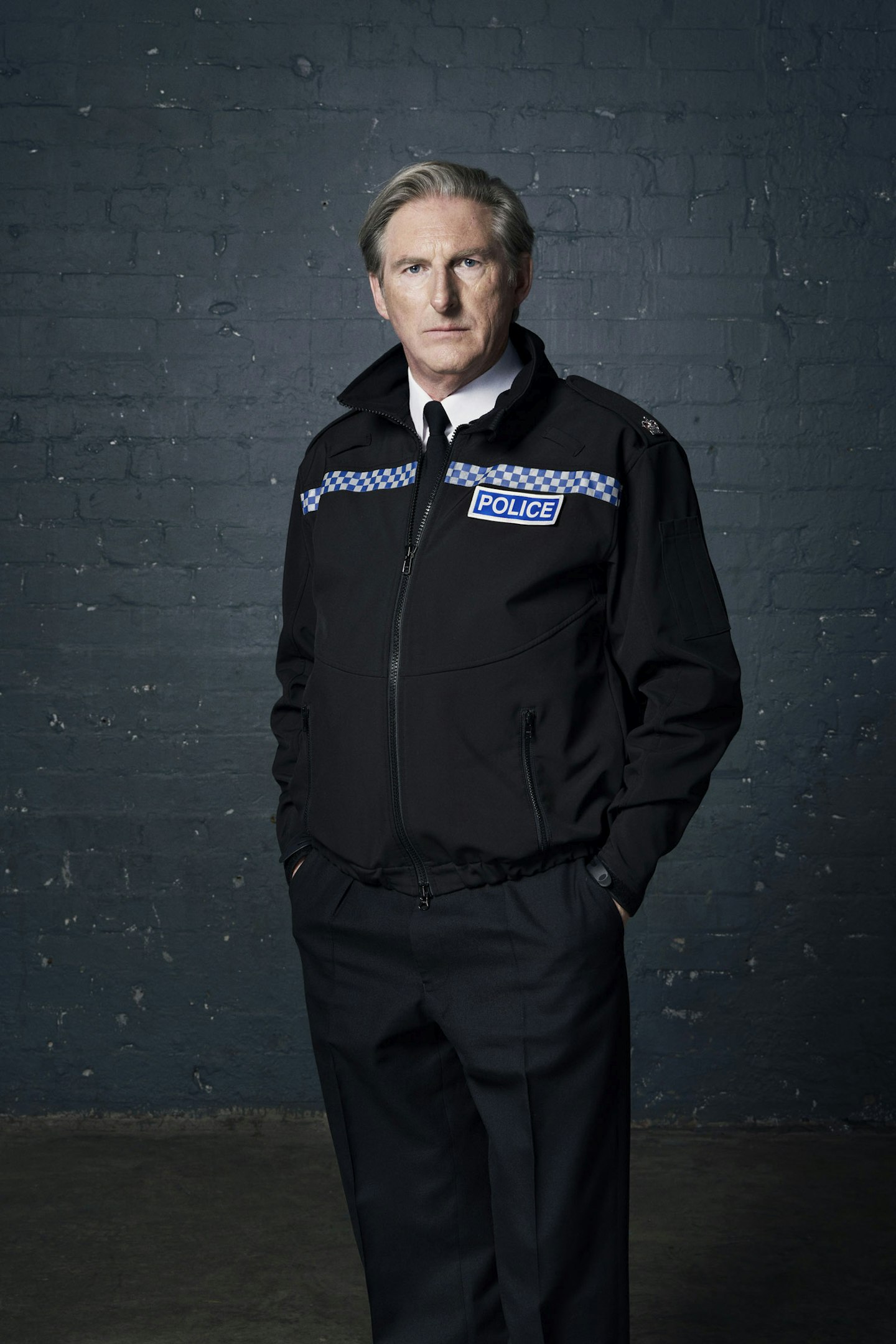 1 of 13
CREDIT: u00a9 BBC Pictures
Adrian Dunbar as Superintendent Ted Hastings
First joined the cast: Series 1Northern Irish actor Adrian Dunbar has played the role of Superintendent Ted Hastings, the leader of AC-12, since Jed Mercurio's brilliant show first aired back in 2012. Over the first five series it came to light that Ted had some marital issues, as well as a number of financial struggles coming to light.Despite being framed by Gill Biggeloe in series 5, many viewers were convinced Ted could be the last member of 'H', but all was cleared up in the series 6 finale when he come clean to Detective Chief Superintendent Patricia Carmichael that he leaked information to Lee Banks that led to John Corbett's death.What other shows has Adrian Dunbar appeared in? Adrian has appeared in a number of high profile shows alongside Line of Duty, including Blood, Death In Paradise, Ashes To Ashes and most recently Adrian Dunbar's Coastal Ireland.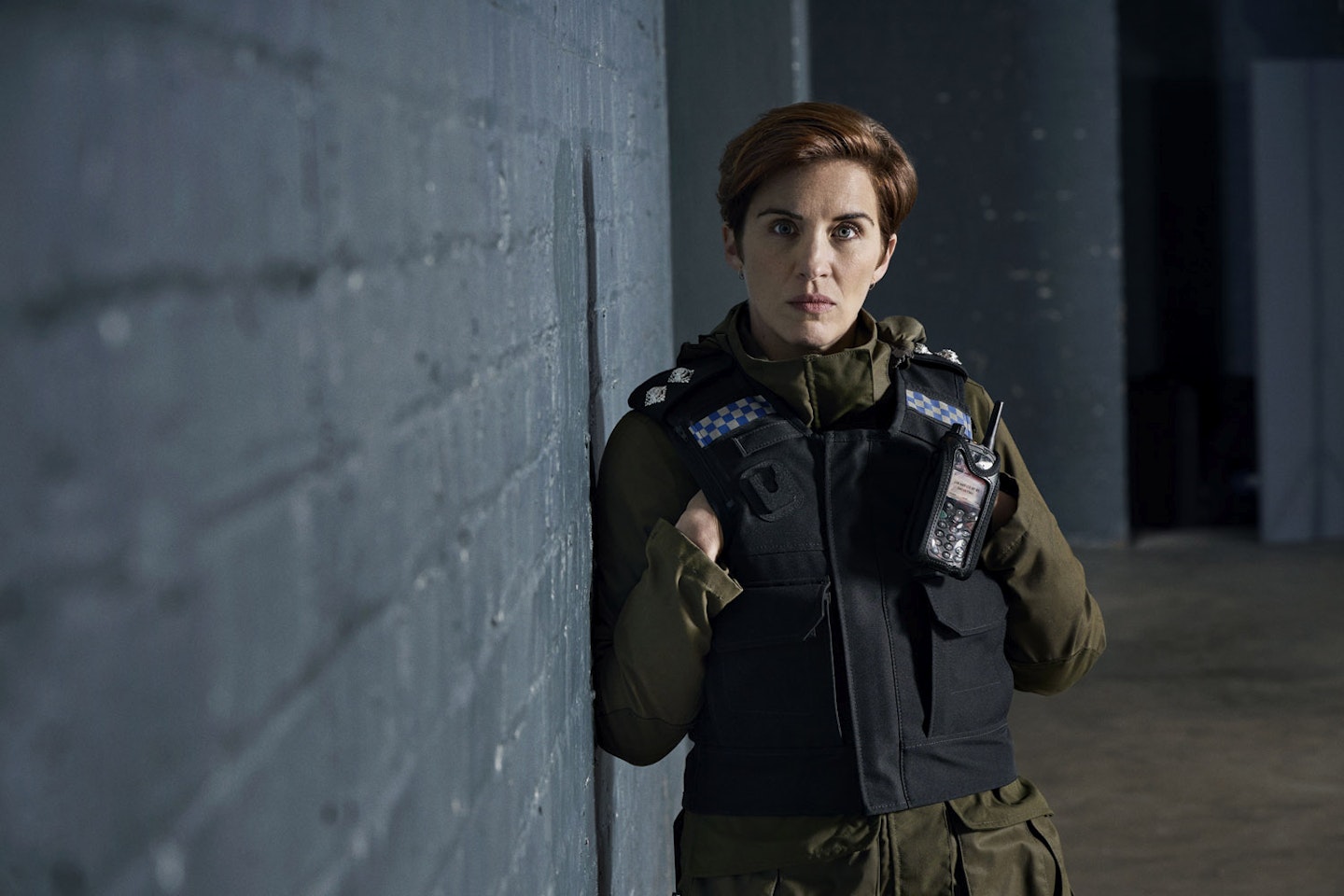 2 of 13
CREDIT: u00a9 BBC Pictures
Vicky McClure as DI Kate Fleming
First joined the cast: Series 1DI Kate Fleming, played by English actress Vicky McClure, is another Line of Duty OG, first appearing in series 1 as an undercover specialist.Vicky's character Kate has played an integral part in framing bent coppers over the first five series, but in series 6 Kate left AC-12, instead working alongside newcomer DCI Joanne Davidson in a murder investigation. Despite this, as seen in episode 1 of series 6, Kate remained good friends with Steve Arnott, meeting up to pass on inside information. At the end of series 6 it looked like Kate was back at home in AC-12, with the Gaffa even offering her job back!What other shows has Vicky McClure appeared in? Vicky appeared in Channel 4 series This Is England before joining the cast of Line of Duty, as well as featuring in shows such as The Replacement and The Secret Agent.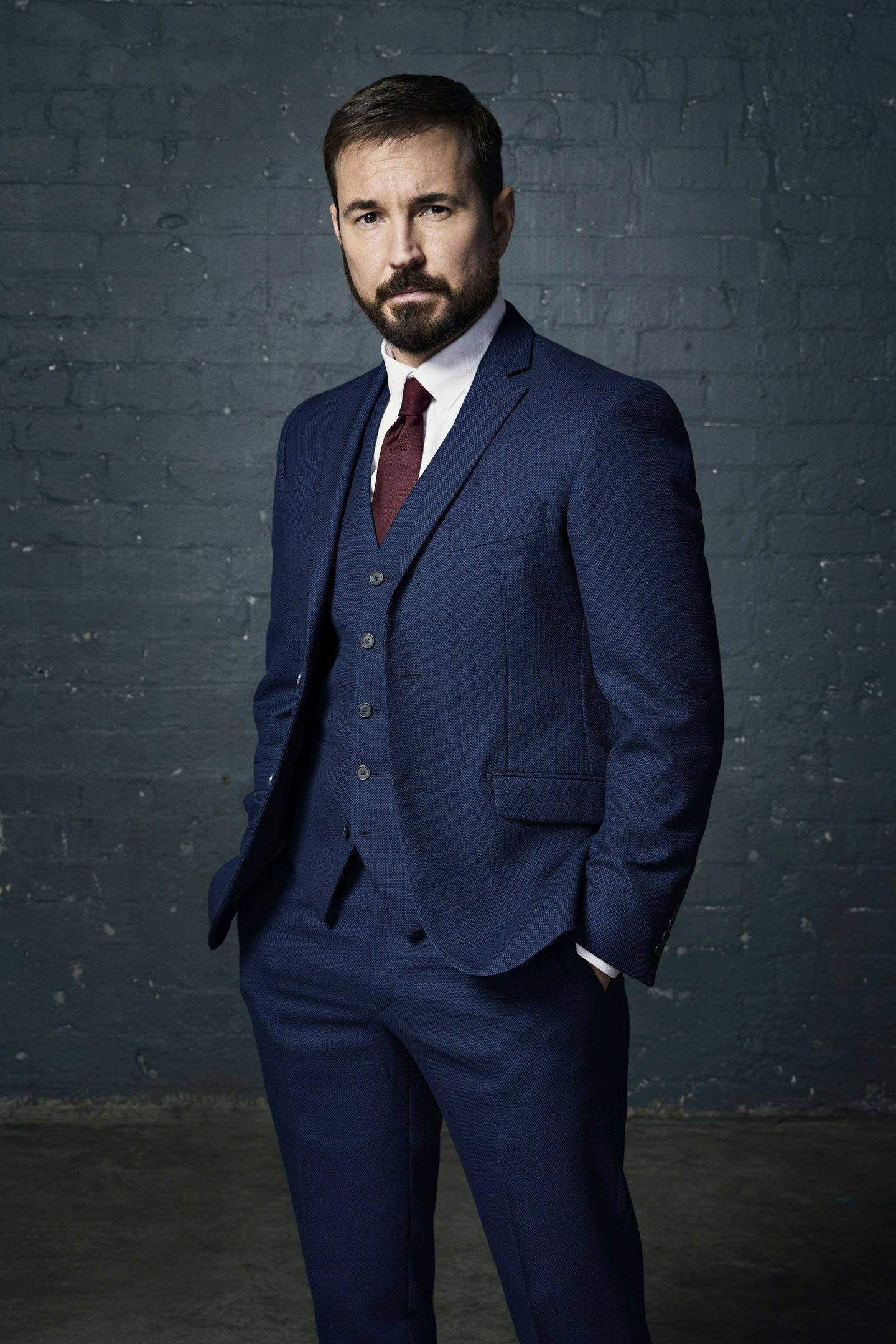 3 of 13
CREDIT: u00a9 BBC Pictures
Martin Compston as DS Steve Arnott
First joined the cast: Series 1Ever since his character DS Steve Arnott was welcomed into AC-12 by Ted Hastings in series 1, Scottish actor Martin Compston has become a fan favourite with viewers. Despite getting himself into a number of awkward situations (we are talking about you Lindsay Denton), Steve is one of AC-12's most decorated officers, helping bring down a number of bent coppers over the first five series. Despite a number of issues with a painkiller addiction in series 6, Steve finally went to Occupational Health in the series finale, after finally bringing down H!**What other shows has Martin Compston appeared in?**You'll recognise Martin from a number of popular dramas on the box, including shows like The Nest, Traces and Victoria. Martin is also rumoured to be appearing in upcoming drama The Rig.
4 of 13
CREDIT: u00a9 BBC Pictures
Shalom Brune-Franklin as DC Chloe Bishop
First joined the cast: Series 6It was announced earlier this year that actress Shalom Brune-Franklin would be joining the Line of Duty cast for series 6, playing the role of DC Chloe Bishop.Chloe is the latest recruit to AC-12, with Shalom saying of the character, "Chloe is the newest member of AC-12. Like anyone starting a new job, she's so eager to prove to her bosses that she was the right choice. She's incredibly hardworking and we can see she's really trying to impress."Despite some fan theories that she was the daughter of former character Tony Gates, it turned out Chloe was as straight as they come, helping her AC-12 colleagues bring down the bent coppers. What other shows has Shalom Brune-Franklin appeared in? You'll most likely recognise Shalom from her role in BBC drama Our Girl, playing Private Maisie Richards alongside Michelle Keegan. She also appeared in Roadkill in 2020, as well as Cursed, Moominvalley and Bad Mothers.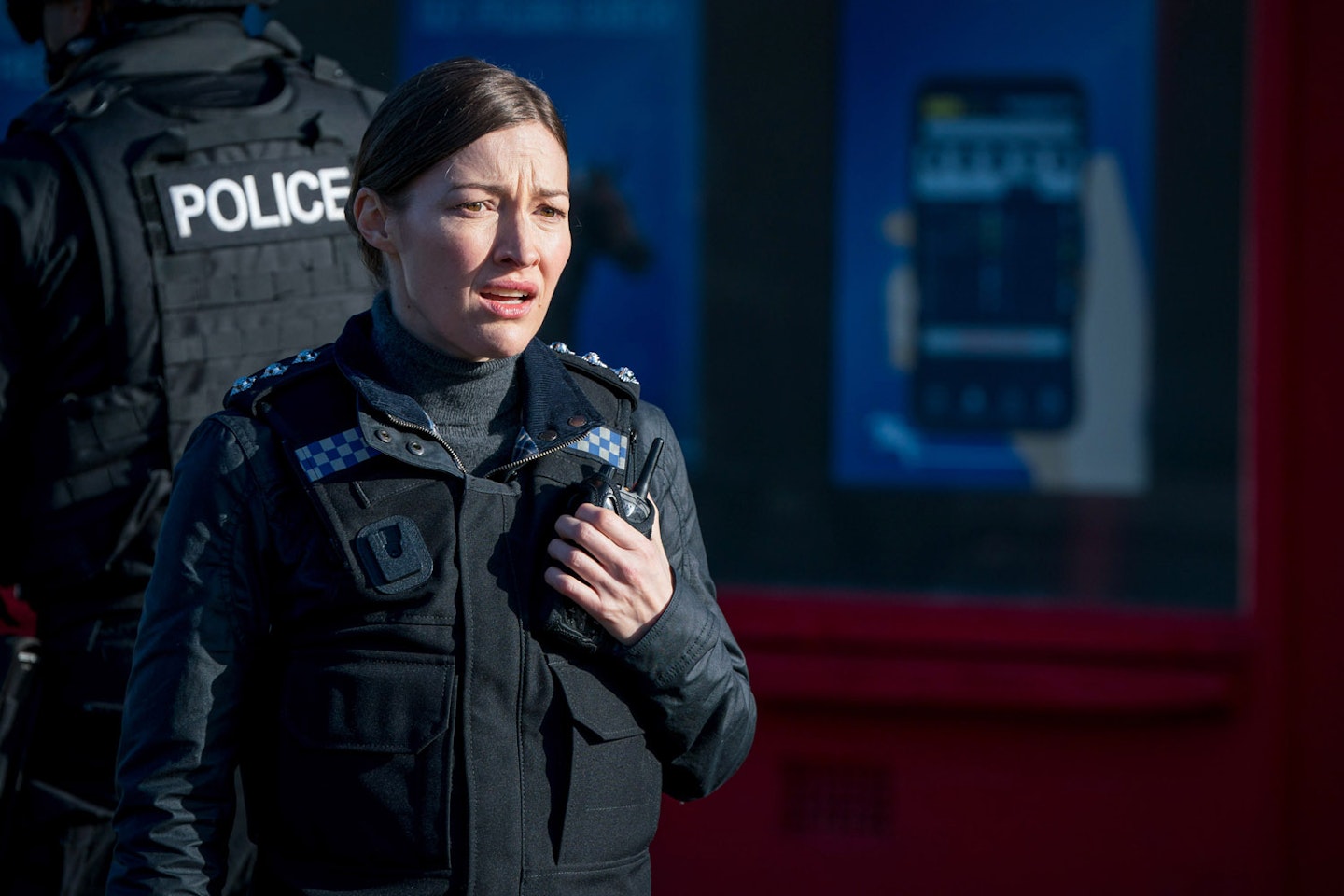 5 of 13
CREDIT: u00a9 BBC Pictures
Kelly Macdonald as DCI Joanne Davidson
First joined the cast: Series 6Line of Duty bosses first announced Scottish actress Kelly Macdonald would be joining the cast for series 6 in 2020, when filming resumed after the Coronavirus pandemic.Kelly's character DCI Joanne Davidson was the latest police officer to be investigated by AC-12, with her character finding out Tommy Hunter was actually her dad and her uncle! Despite being held in custody whilst investigations took place, with AC-12 saving her life in the final despite, Joanne got acquitted of all charges, with her going on to find love with a mystery woman. Jed Mercurio said of Kelly's casting, "We're honoured that Kelly Macdonald will join Martin, Vicky and Adrian in series six of Line Of Duty. DCI Joanne Davidson will prove the most enigmatic adversary AC-12 have ever faced."What other shows has Kelly Macdonald appeared in? As well as appearing in iconic film Trainspotting, Kelly has starred in a number of popular shows over the years, including Black Mirror, The Victim and Girl/Haji.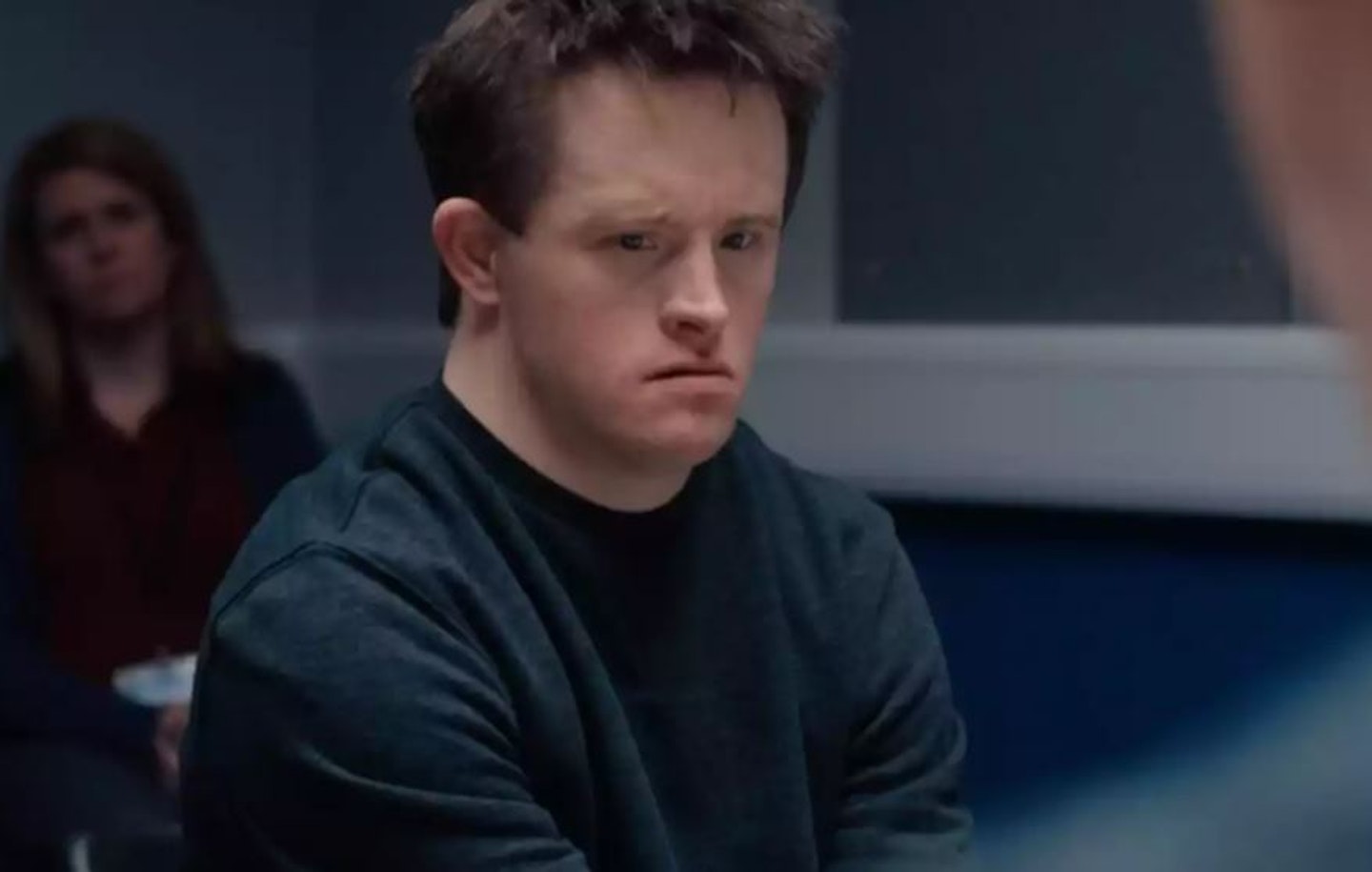 6 of 13
CREDIT: u00a9 BBC
Tommy Jessop as Terry Boyle (Ross Turner)
First joined the cast: Series 1If you remember correctly, the character of Terry Boyle first made an appearance in Line of Duty way back in series 1 in 2012, originally played by actor Elliott Rosen. Terry, who has Down Syndrome, was manipulated by the OCG to hide the body of Jackie Laverty in his freezer, before returning in series 5, this time played by actor Tommy Jessop. Just 15 minutes into series 6, Tommy's character Terry makes an appearance, being arrested as the main suspect of journalist Gail Vella's murder, under the false name of Ross Turner - a name given by the CHIS. After evidence was found by DCI Joanne Davidson early in the series, Terry was once again being framed by an OCG, but he was acquitted of all charges when the real suspect was found in episode 7. What other shows has Tommy Jessop appeared in? Tommy has appeared in shows such as Holby City, Off Their Rockers and Coming Down The Mountain and Casualty.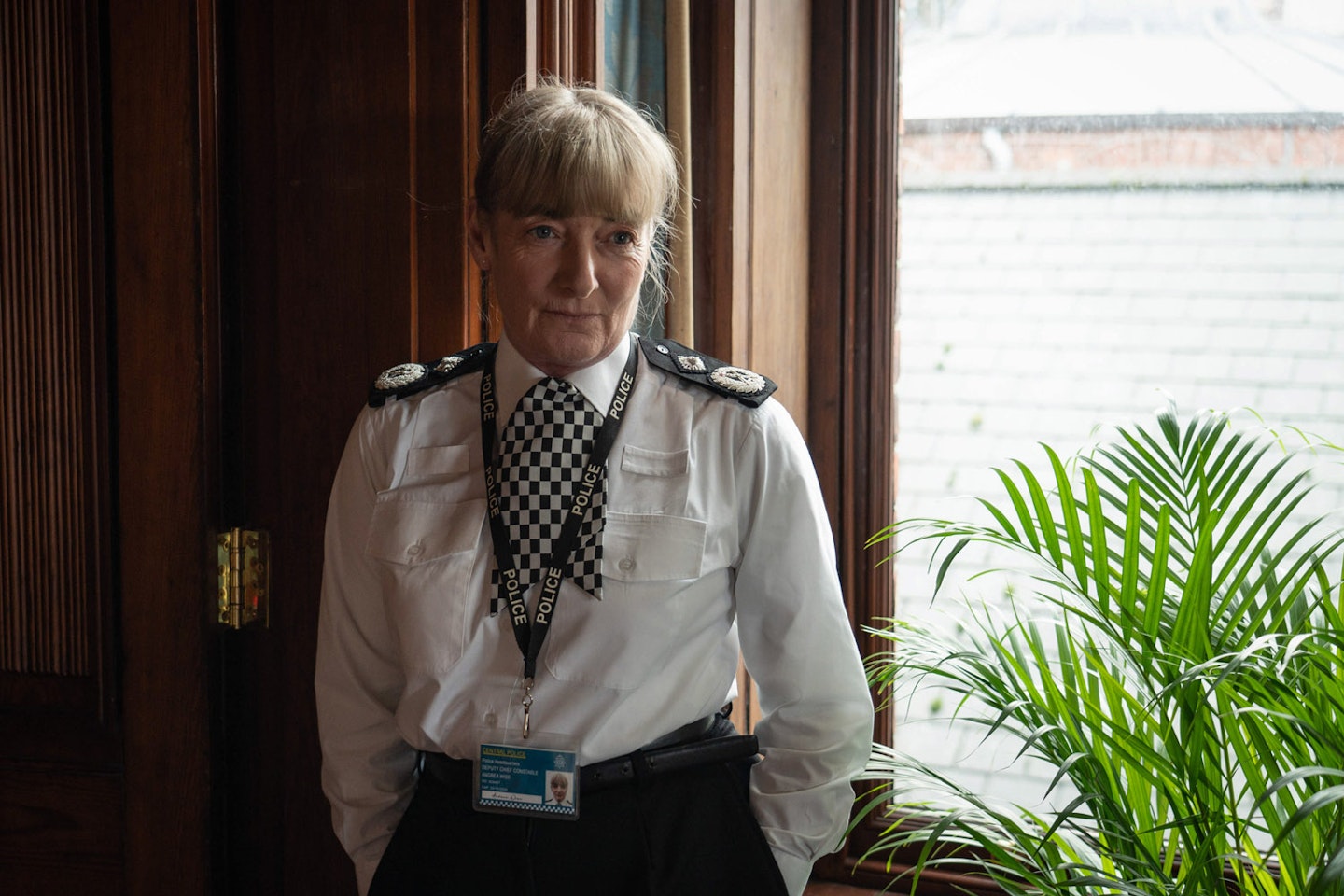 7 of 13
CREDIT: u00a9 BBC Pictures
Elizabeth Rider as DCC Andrea Wise
First joined the cast: Series 5Operating out of Pelbury House, Elizabeth Rider's character DCC Andrea Wise first made an appearance in series 5, being promoted to Deputy Chief Constable following Mike Dryden's resignation. It's safe to say DCC Andrea Wise isn't a fan of AC-12, Superintendent Ted Hastings especially, shutting down many of their operations and refusing to give them access to important documents. Many fans of the show did suspect she could be 'H'.What other shows has Elizabeth Rider appeared in? Elizabeth has appeared in a number of high profile dramas, including Doctor Foster, Waking The Dead, Informer and Doc Martin.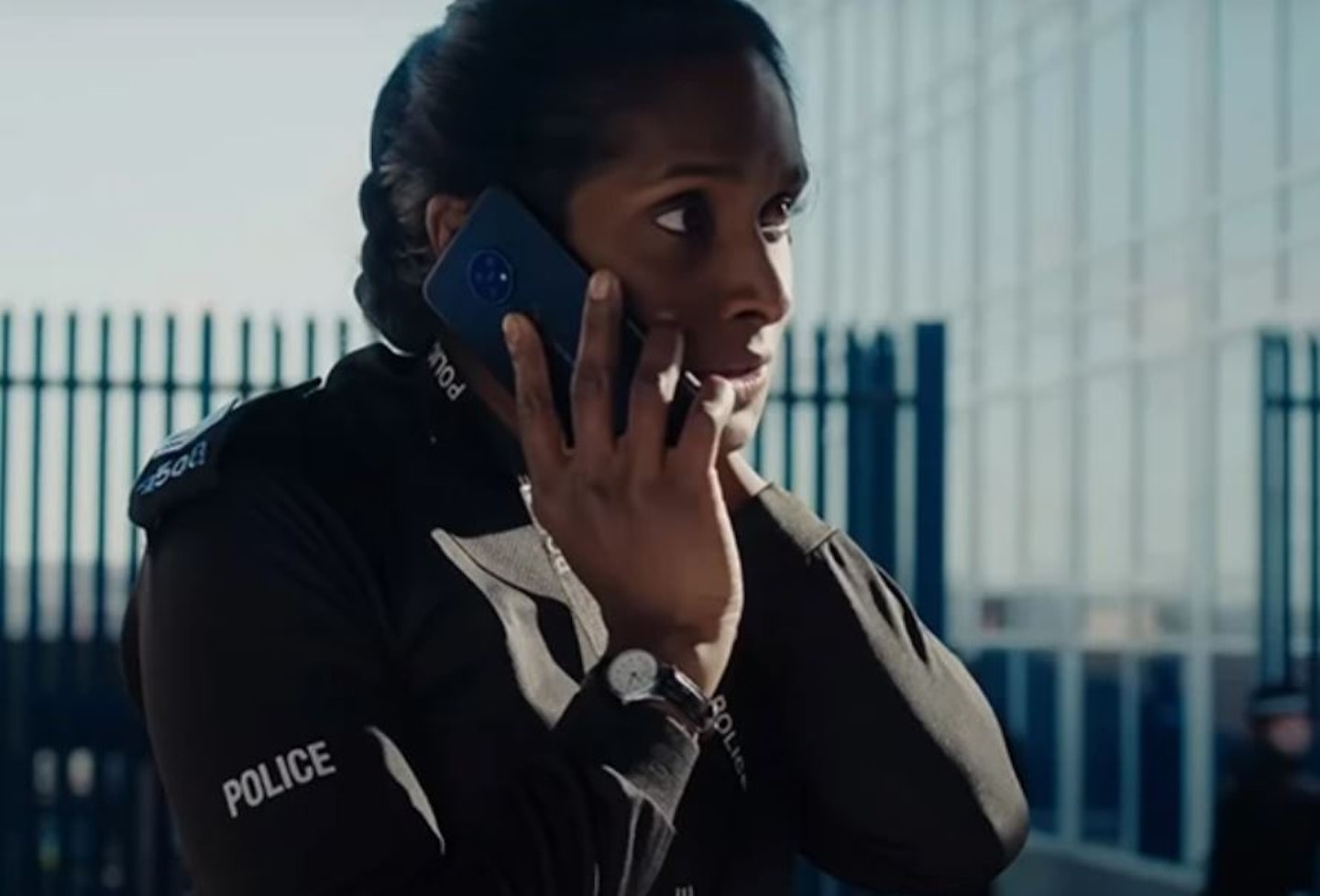 8 of 13
CREDIT: u00a9 BBC Pictures
Anneika Rose as Sergeant Farida Jatri
First joined the cast: Series 4Anneika Rose's character first appeared in Line of Duty in series 4, where she was acting as a PC on DCI Roz Huntley's Operation Trapdoor. However, her character reappeared in series 6 with a promotion to Sergeant Farida Jatri working at Hillside Lane Station in the murder investigation squad. It was also made aware to viewers at the start of series 6 that Sergeant Farida Jatri is the ex-girlfriend of newcomer DCI Joanne Davidson. Despite being held in prison for the majority of series 6, it was confirmed at the end of episode 7 that all charges had been dropped, with her returning to active duty as a Sergeant at Hillside Lane Station.What other shows has Anneika Rose appeared in? Anneika has appeared in shows such as Ackley Bridge, Taggart, The Good Karma Hospital, and most recently Deadwater Fell.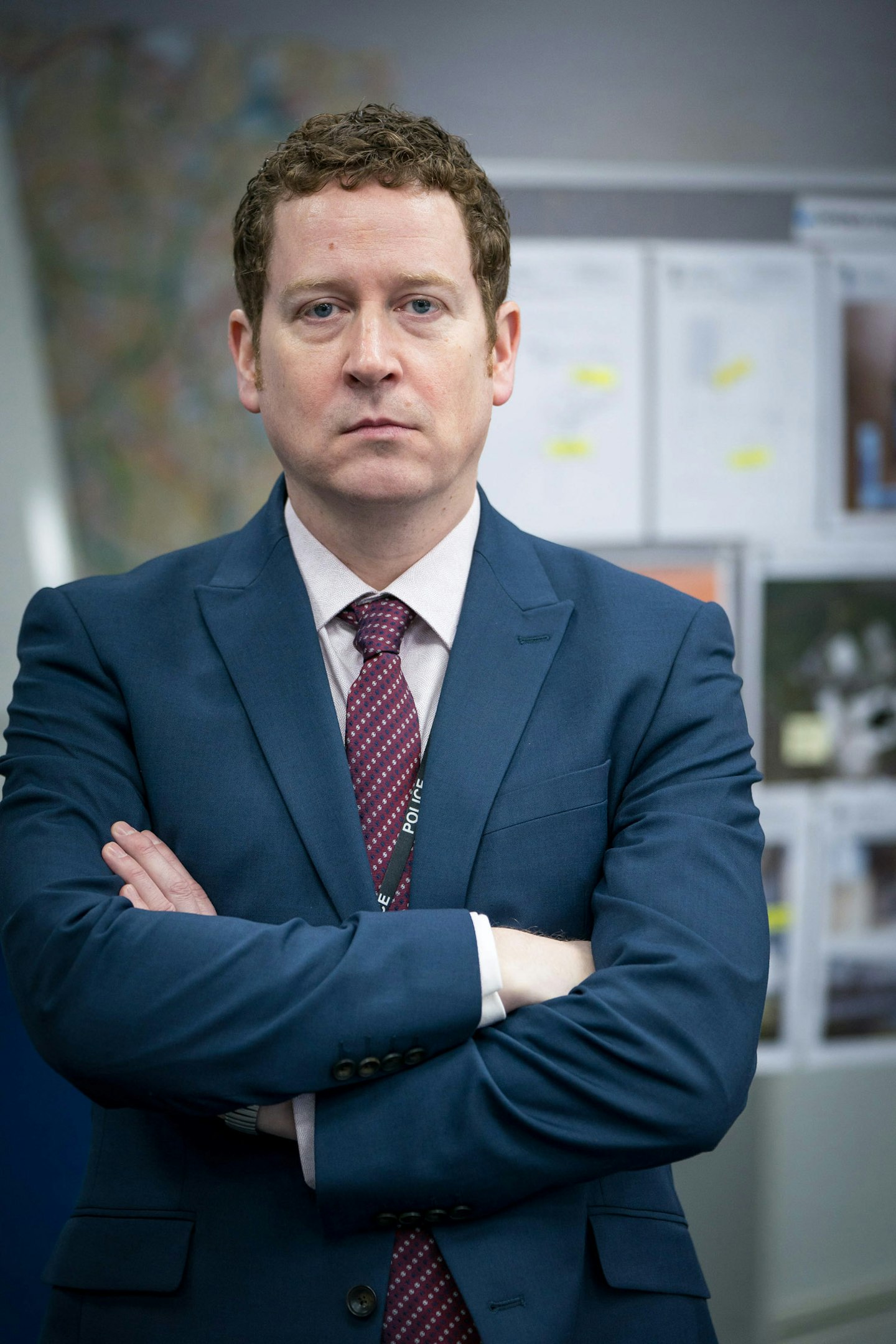 9 of 13
CREDIT: u00a9 BBC Pictures
Nigel Boyle as DCI Buckells
First joined the cast: Series 1Buckells, played by actor Nigel Boyle, has been a reoccurring character since series 1, appearing in series 1, 4 and 6. Series 6 saw Buckells now working as a DCI and the station chief at Hillside Lane Station. However, it's clear to see from an early stage that his ways of policing haven't changed, with DI Kate Fleming bringing to light that Buckells made a serious mistake in filing paperwork during the Beechwood House surveillance. This all made sense in the final episode, where Buckells was unveiled as the fourth member of H. What other shows has Nigel Boyle appeared in? Nigel has also appeared in Peaky Blinders and The Enfield Haunting.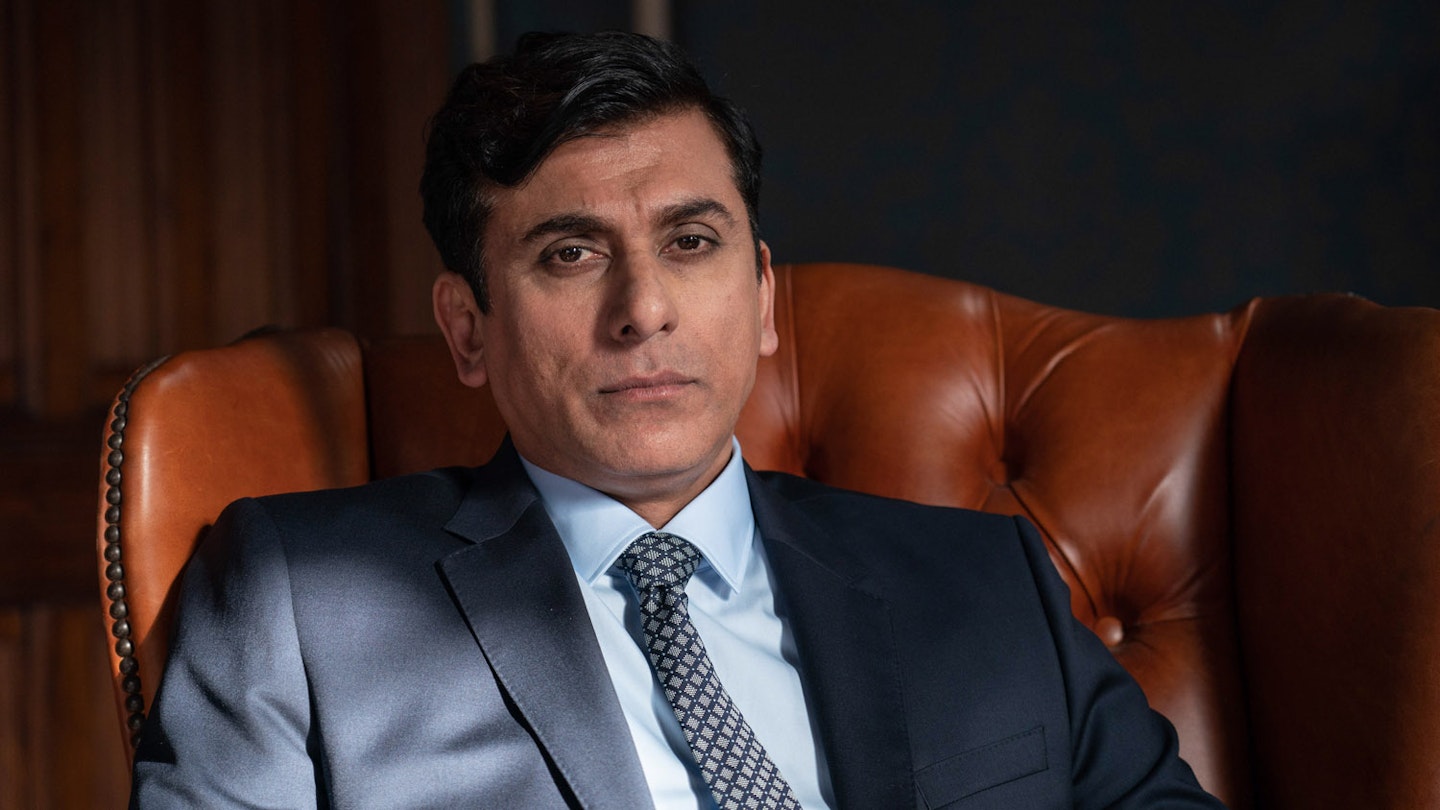 10 of 13
CREDIT: u00a9 BBC Pictures
Ace Bhatti as PCC Rohan Sindwhani
First joined the cast: Series 5Ace Bhatti's character Rohan Sindwhani first joined the cast of Line of Duty in series 5, taking over from Paula Reid as the Police and Crime Commissioner.PCC Rohan Sindwhani works closely alongside DCC Andrea Wise in series 5 and 6, despite Sindwhani not enjoying going against his principles of transparency.**What other shows has Ace Bhatti appeared in?**Ace is probably most well-known for his role as villain Yusef Khan in EastEnders, but he has also appeared in Holby City, Midsomer Murders, Casualty, Spooks and Silent Witness.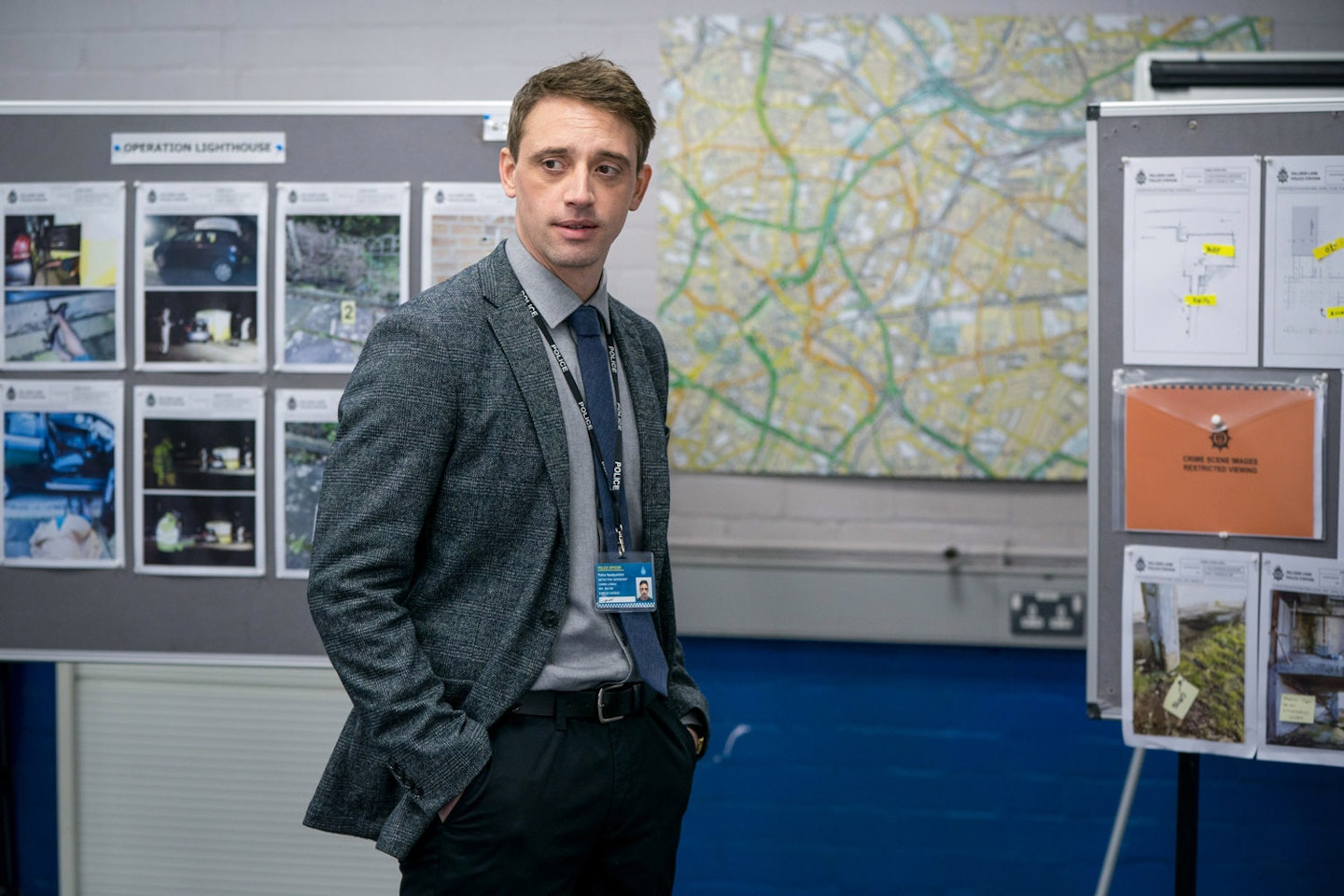 11 of 13
CREDIT: u00a9 BBC Pictures
Perry Fitzpatrick as DS Chris Lomax
First joined the cast: Series 6Another newcomer to the cast for series 6 was Perry Fitzpatrick, playing the role as DS Chris Lomax. Lomax was DCI Joanne Davidson's junior on the murder squad at Hillside Lane, working on the same team as DI Kate Fleming and Sergeant Farida Jatri.Despite many thinking Chris could be a bent copper, he proved a force in finding out Gail Vella's real murderer and had a great relationship with Kate. **What other shows has Perry Fitzpatrick appeared in?**Perry has a brilliant CV! Not only did he work alongside Vicky McClure in This Is England and I Am, he has also appeared in Peaky Blinders and Downtown Abbey.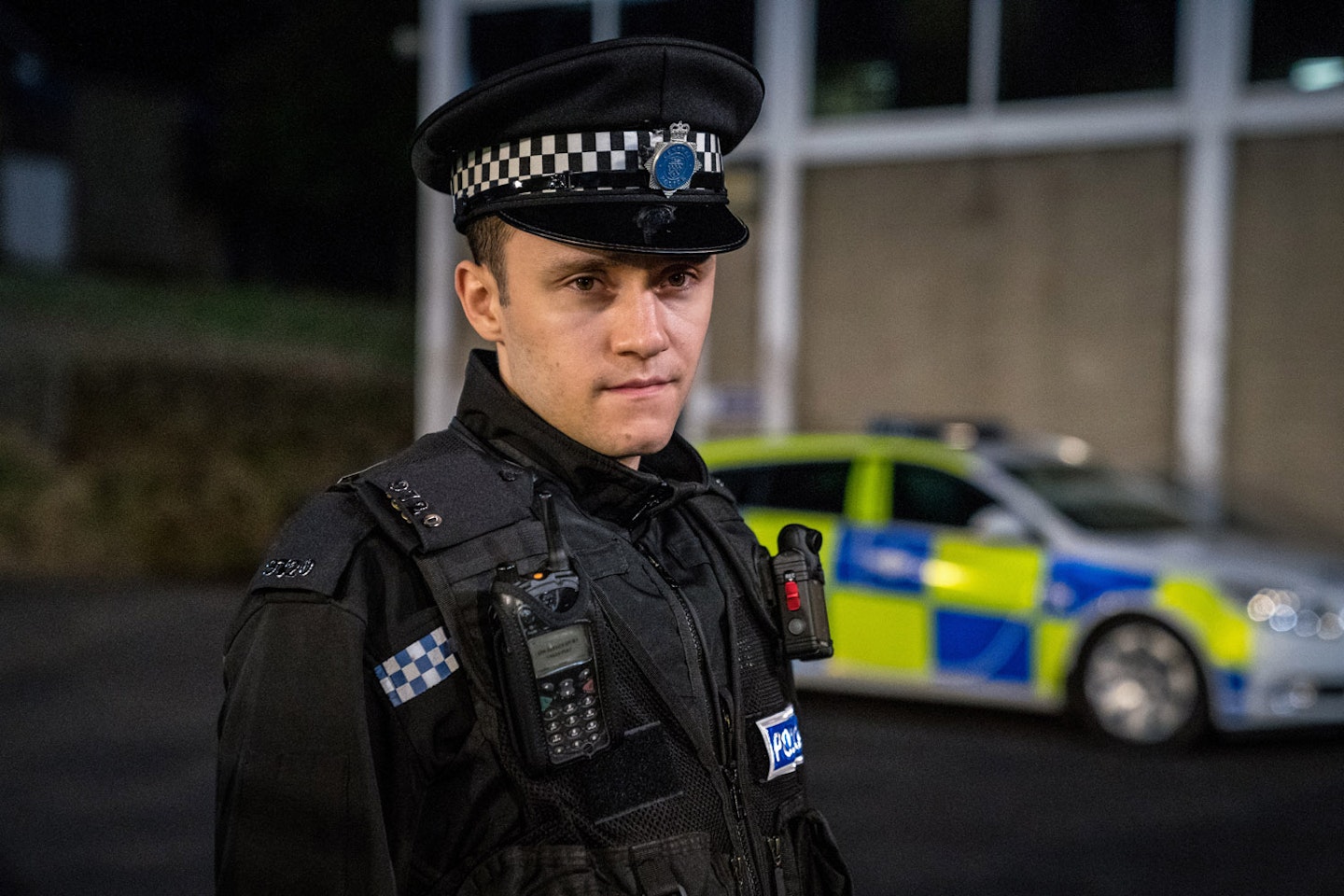 12 of 13
CREDIT: u00a9 BBC Pictures
Gregory Piper as Ryan Pilkington
First joined the cast: Series 1If you cast you minds back to series 1, actor Gregory Piper played the role of 'soft lad', 13-year-old Ryan, a teen who delivered burner phones on his bike for Tommy Hunter. Ryan was then re-introduced into the cast in his early 20s in series 5, working alongside Lisa McQueen and John Corbett in the OCG. At the end of the series, Ryan attended an interview for Police College, before an epilogue showed him passing out as a student police officer. In series 6, Ryan was a PC working in DCI Joanne Davidson's murder squad on the murder of Gail Vella. After attempting to murder Terry Boyle and being involved in THAT tense shoot-out with DI Fleming, Ryan was pronounced dead after a double shot from Kate.**What other shows has Gregory Piper appeared in?**Although Line of Duty is Gregory's biggest role to date, he's also appeared in Shrine of Duty and Frankie.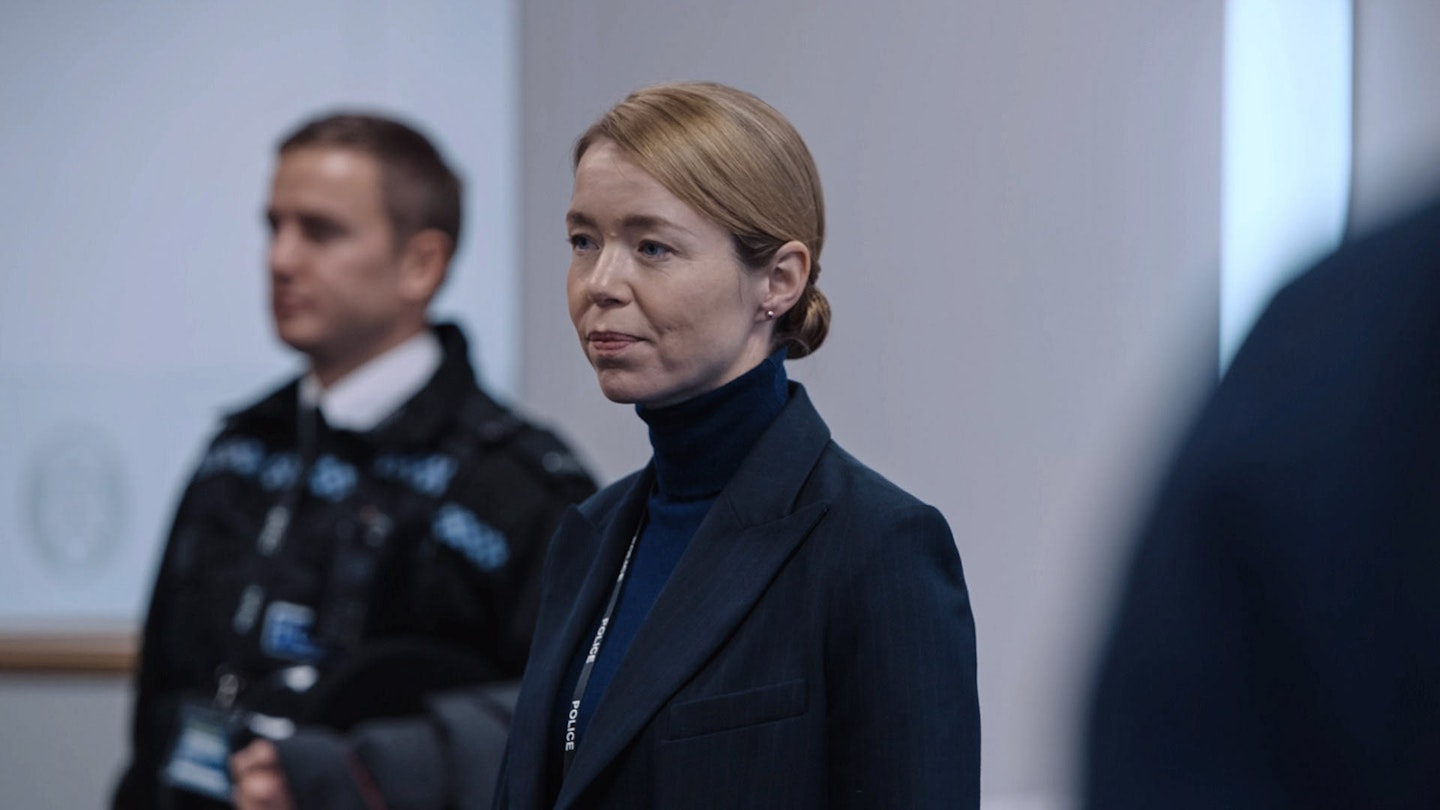 13 of 13
CREDIT: u00a9 BBC Pictures
Anna Maxwell Martin as Detective Chief Superintendent Patricia Carmichael
First joined the cast: Series 5Actress Anna Maxwell Martin was first introduced to Line of Duty back in series 5, taking over from Superintendent Madeline Summers as the head of AC-3. You'll recognise her as being the officer who interviewed Ted Hastings following his arrest in series 5. Carmichael returned in series 6, taking over and disbanding AC-12 following Hastings' forced retirement. **What other shows has Anna Maxwell Martin appeared in?**Anna has appeared in a number of well-known shows, such as The Bletchley Circle, Bleak House, The Frankenstein Chronicles and Code 404.
The producers at Strictly are also reportedly keen to land a pandemic hero with medical chief Chris Whitty, his deputy Jonathan Van-Tam and Kate Bingham rumoured to be wanted for the line-up.
WATCH! Shadow & Bone cast see how well they know each other
LOOK! More News!
BBC accidentally reveals huge star joining Line of Duty in 'embarrassing' gaffe
According to The Sun, Gregory isn't the only Line of Duty star Strictly are keen to sign with line-up rumours also including Vicky McClure.
Seeing as the actress recently revealed that she used to love ballet as a child, maybe she has a good chance of winning the show.
Other rumoured celebs for Strictly 2021 include Micah Richards, a former footballer turned pundit, Gogglebox's Tom Malone, actor Ralf Little known for The Royle Family and Death in Paradise, presenter Maya Jama and Coronation Street's Lucy Fallon.
Lucy was apparently previously approached to do the show in 2018 but was unable to due to her work commitments on Coronation Street however, now that she has left the show there's definitely a chance.