Holly Willoughby has been ITV's golden girl for years now – one of the broadcaster's top-paid stars, offered every presenting gig going, and with a legion of fans supporting her. But that support seems to have run out. After a difficult year of damning headlines for Holly and her long-time co-host Phillip Schofield, followed by his dramatic resignation from This Morning, the mum of three faced more humiliation last week, as she was snubbed by the viewer-nominated NTAs.
Fans quickly declared the Holly era to be "over", labelling her new co-host Alison Hammond – who has been nominated for an award – the new queen of daytime. But friends say Holly has a plan to get back on top and stay there.
"Holly's trying to stay positive and put a brave face on everything, but this has really hurt her," says an insider close to the 42 year old, who's fronted the popular daytime show since 2009.
"She's worked really hard to maintain her position in the top spot on the top show, and being ignored by the NTAs feels like such a huge snub. She was hoping everything would calm down after Phil quit, and she's been so determined not to let anything get to her or push her out, but the fact that viewers haven't nominated her in the Best Presenter category makes it feel as though she's fighting a losing battle, with no support from fans who used to adore her."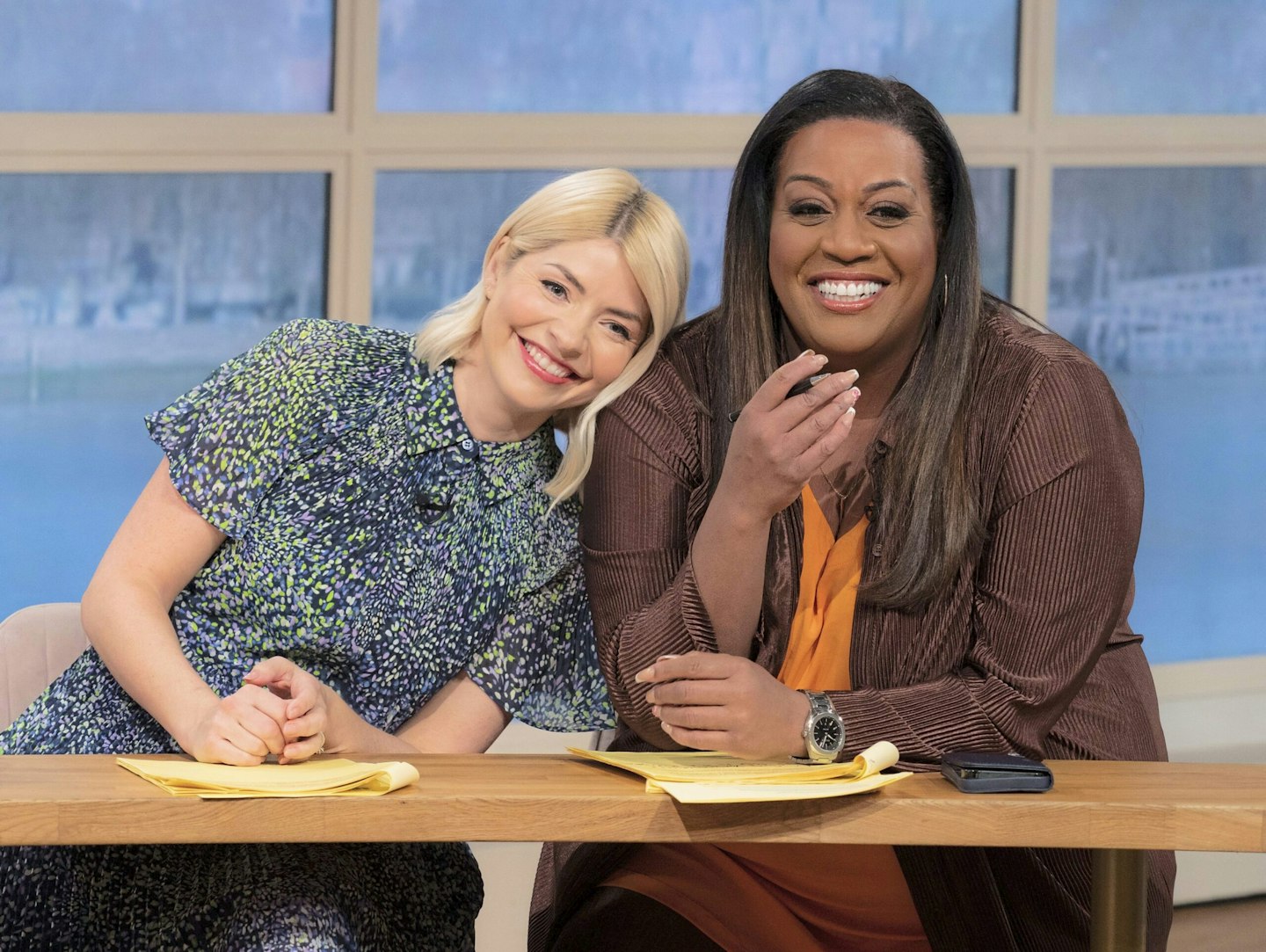 The NTAs, which take place on 5 September, is voted for by the public, with both Holly and Phil, 61, longlisted for the gong in May, before his resignation, but failing to make the cut after the first round of viewer voting. Meanwhile, Holly's colleague Alison – who's been a reporter and presenter on the show since 2002 – has made the shortlist. The 48 year old is going up against the basically unbeatable Ant and Dec – who've won 21 years in a row – along with Martin Lewis, Claudia Winkleman and Bradley Walsh. And fans were eager to comment on the apparent diss.
One viewer wrote of the news, "Good! They do not deserve a nomination or a win. Can Holly just leave the show already?" Another added, "Had enough of her before the Phillip Schofield business… Why do we have to even hear about these people? Find some new talent."
A third blasted, "Public voted awards. Read the room ITV", as one more instructed producers, "New talent needed asap. She was over exposed along with Phillip and practically on TV every day." At the same time, many rushed to praise her rival, former reality star Alison, with one follower gushing, "You're a queen", as another called her a "national treasure."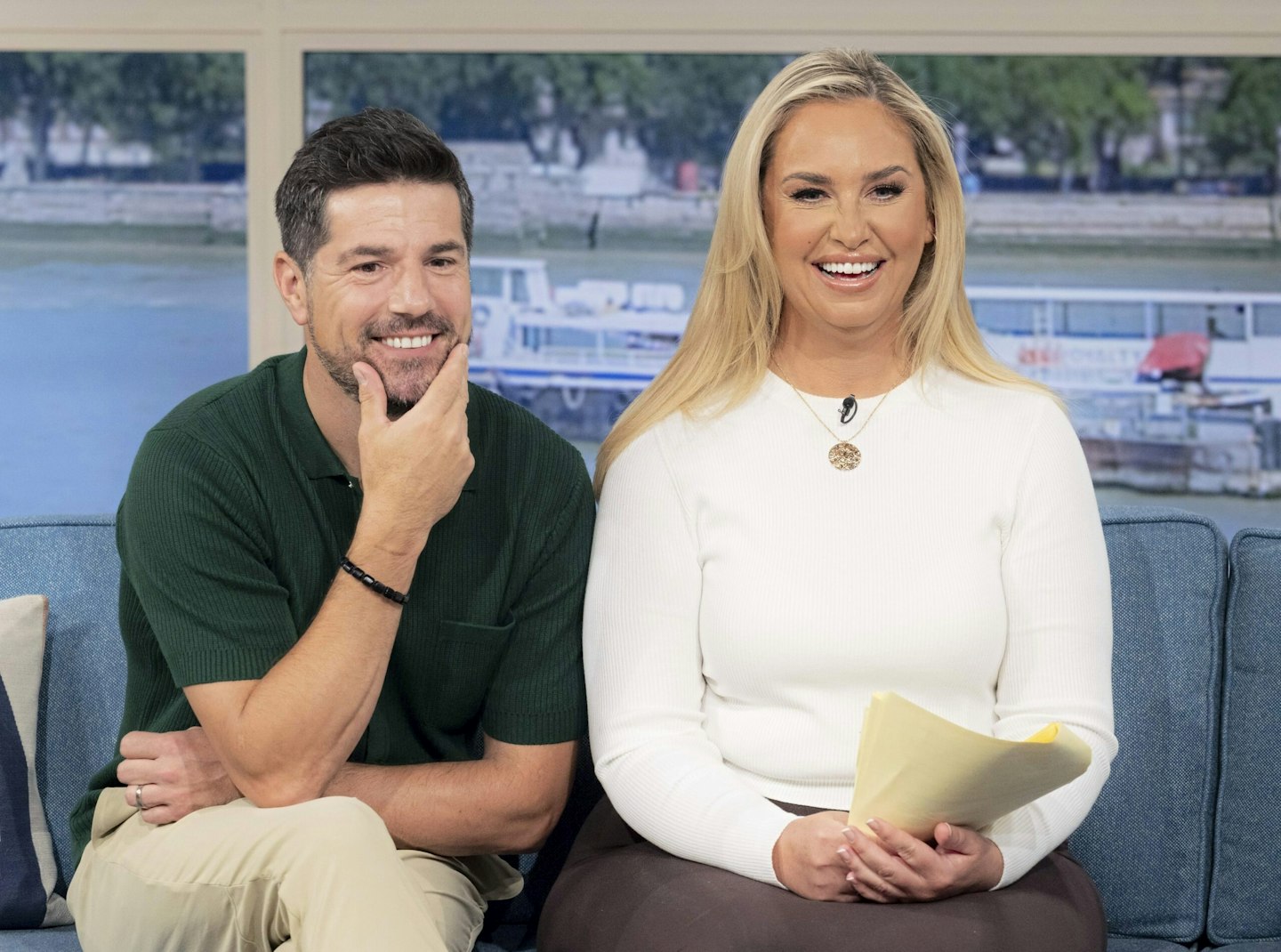 Alison's star has been on the rise in recent months, as she took over from Matt Lucas as the new co-host of The Great British Bake Off. She presented this year's BAFTAs alongside film star Richard E Grant and, from 4 September, she'll join Holly two days a week on the This Morning sofa on a permanent basis, as well as keeping her previous Friday slot alongside Dermot O'Leary.
Our insider continues, "Both Alison and Holly really want this to work and are excited about being on the sofa together. It's obvious Alison is very nervous, and admits she's still learning. Sometimes she admits she doesn't hold it together in front of the camera, but Holly's reminded her that's part of what makes her so watchable – her spontaneity. It's really important for them to have natural chemistry, and Holly's worried that if Alison looks nervous or holds back then they won't find that TV magic viewers love. After everything that happened with Phil, Holly knows this is the last chance. They can't afford for this to fail."
For a family TV show, This Morning has dealt with a lot of adult drama over the past year. Holly and Phil's popularity took a huge hit after the presenters seemingly jumped the 24-hour long line to view the late Queen in state last September.
The pair found themselves again mired in much more serious headlines in April, when Phil's younger brother was found guilty of sexual abuse, and the TV veteran was soon caught up in whispers about his relationship with a much-younger male colleague on the show several years ago, while he was still married. Phil quit, admitting to an "unwise but not illegal" relationship, but the incident led to tension with Holly, who confessed to viewers that she'd been left "shaken and troubled" by the revelations she claimed to know nothing about.
And sources say Holly, who married producer Dan Baldwin in 2007, is desperate to ensure things go well with Alison. In fact, we're told the pair have made a secret pact to ensure their success.
"Their plan is to have weekly meetings one- on-one, where they can discuss everything, raise concerns, and stamp out any rumours of a feud. Alison's also insisted they spend some time together outside of work. She's not expecting Holly to come over for a BBQ, but she would like for them to have a lunch where they can bond and have a laugh. Alison wants the sofa partnership to be genuine and for them to become real friends. They're both excited for a new dynamic on the show and the producers are buzzing about giving the show a girl power makeover with two females fronting it."
Craig Doyle is also being lined up to present two days a week with Holly, while popular stand-in host Josie Gibson will have a role, too.
"She's will be the main relief presenter for the slot that used to be occupied by Eamonn Holmes and Ruth Langsford," says our on-set source close to Josie, 38, who's appeared on the morning show since 2019.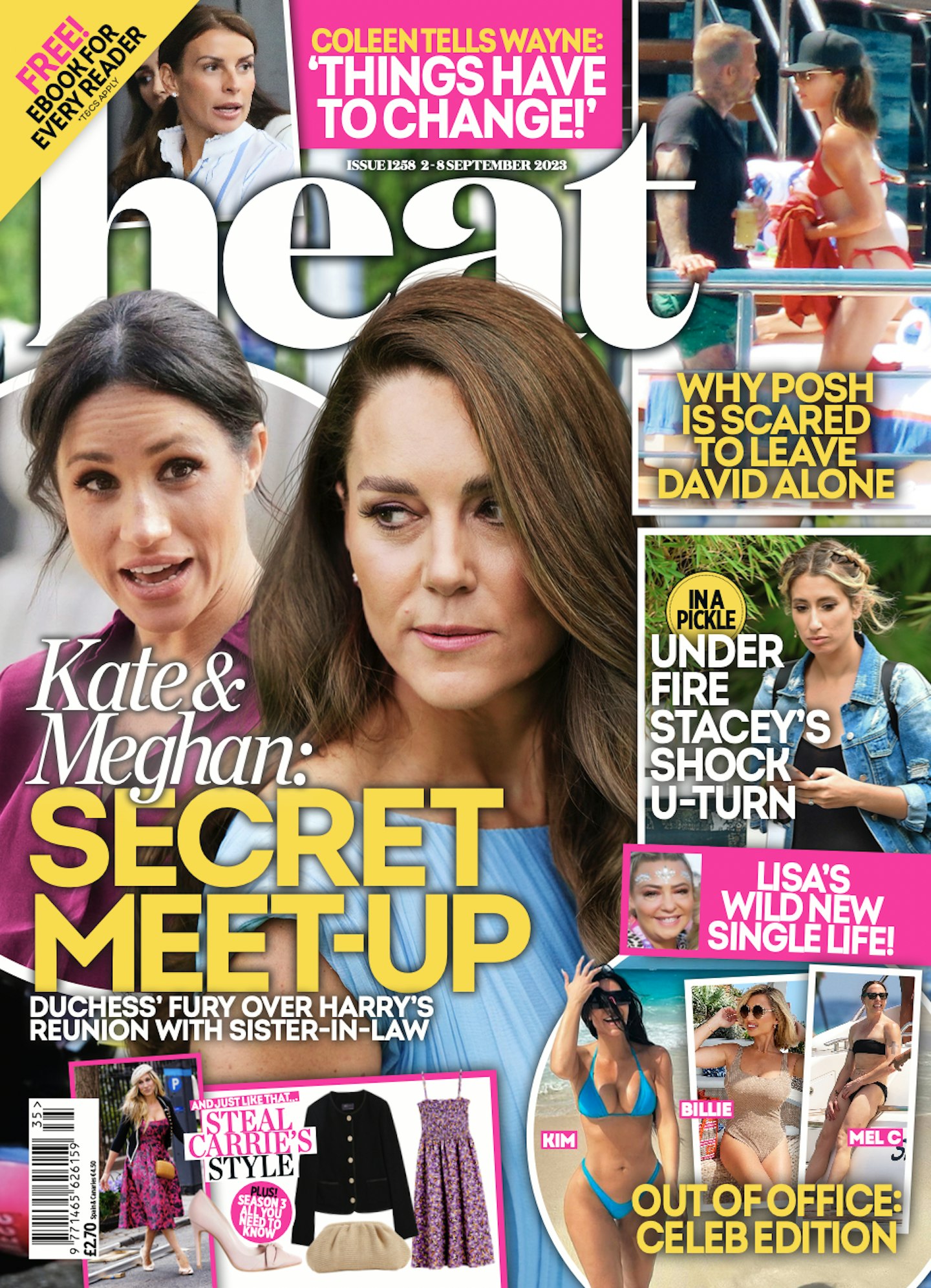 "A lot of the team were hoping Josie would feature more prominently than just back-up cover for Holly and Alison, but producers insist she will be an integral part of the show. Holly says the new line-up won't be as rigid as it was before, and hopes that they take more risks when it comes to switching people around, which could see Josie appearing on the main sofa regularly.
"Both Holly and Alison have a great working relationship with Josie and will be reaching out to make sure she doesn't feel side-lined by all this.
"Of course, Josie would have loved to be a main presenter, but producers have explained to her how much she's valued and what an important part she's going to play. Holly wants to ensure every presenter is on the same page, so there are no more rumours of feuds or fall-outs. She's desperate for them to get back to being the nation's favourite family-friendly show, with no more drama."
WATCH: What happens backstage at This Morning? The cast spill some serious tea