Love Island UK is a cultural phenomenon. Fans from all over the globe flock to get in on the drama, deception and (mostly awkward) dates, rooting for their favourite couple and shouting "I've got a text!" at the TV each season. We just love it. With Summer Love Island making a return for 2023, there are even more chances to get your fix.
In this season of Summer Love Island, we can't see the producers shying away from creating chaos. We expect more serious bombshells arriving than we can count, with the islanders already revealing their bizzare icks and what they're most looking forward to before entering that gorgeous Majorcan villa.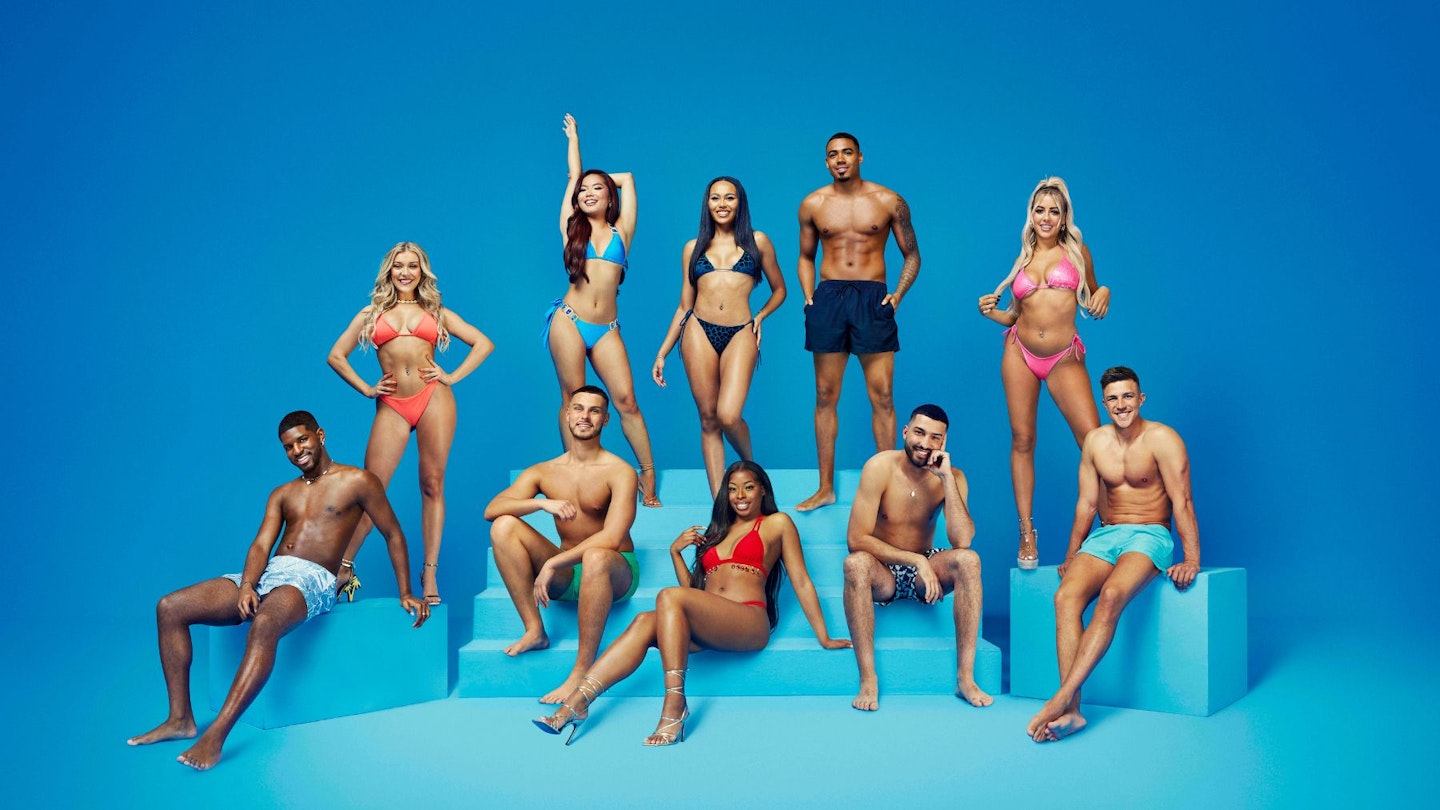 The British dating show originally aired in 2005, with a revival in 2015, and now has twenty-two versions produced worldwide. While spin-offs are great, you just can't beat the original Love Island UK, now hosted by Maya Jama (and her show-stopping outfits). The newest series has many of us asking "how can I watch Love Island?" without needing to hop on a flight to foggy London town.
Luckily, there's a very simple solution. By using a VPN, viewers can watch Love Island UK on-demand with ITVX (formerly known as ITV Hub) from outside of the UK. Praise the TV gods. Whether you're travelling for business or pleasure, you can access ITVX and keep up to date with all the Love Island bikinis, beauty products spotted in the villa and those quirky men's shirts.
The best VPN to watch Love Island
Description
Pros
Over 3,000 servers in 94 countries, including the UK, US and Australia 
Reliably avoids geo-blocks - very good for ITVX
Fast speeds
Easy-to-use app
Excellent privacy features
What happened in Love Island this week?
We could not take our eyes off the screen this week on Love Island 2023. First Molly Marsh was booted out in that very dramatic recoupling. Then, we saw another shock booting of Mehdi Edno and Mal Nicol being the least favourite Islanders of the villa.
Fast forward to all of the heated drama in the latter part of the week, we've seen arguments between Mitch and Zach (cough cough, Mitch trying to squeeze in there between Zach and Kady) as well as the Islanders chatting behind Scott and Catherine's backs. Juicy.
On the other side of things, we've seen A LOT of dates. Jess and Sammy are rekindling their forced separation whilst Whitney and Zach are cracking on with a flirty little start of something new.
So, nothing too dramatic (we lie, it's been very dramatic).
Where is Summer Love Island 2023 filmed?
After Winter Love Island was filmed in South Africa, the show is returning to the beautiful Belearics this summer in the Majorcan villa.
When did the Summer Love Island Premiere?
Summer Love Island premiered this year on 5th June at 9pm, airing on ITV2 and ITVX.
Who is the host of Love Island 2023?
Perhaps the most well-known bombshell of all, Maya Jama is the host of Love Island 2023, she took over from Laura Whitmore. She's been wowing the Islanders and viewers with her incredible outfits, top banter and stunning make-up looks.
What time is Love Island on?
You can watch new episodes of Love Island 2023 at 9pm GMT every night except Saturdays. Episodes air on ITV2 and ITVX in the UK.
How to watch Love Island in the UK
If you're based in the UK, happy days - you can start streaming Love Island via ITVX right now, and catch up on all the previous series, too.
You need a TV Licence to watch programmes live on any online TV service, which includes ITVX, All 4, Amazon Prime Video, Now TV or Sky Go. You don't need a TV Licence if you only ever watch on-demand or catch-up programmes on any TV service, apart from BBC iPlayer.
Why can't viewers watch Love Island from outside of the UK?
Love Island can only be watched in the UK due to licensing restrictions and distribution rights. Attempting to access ITVX, the on-demand service used to stream the show, on a non-UK internet connection won't work, as it's geo-blocked. None of this matters though if you have a VPN on your side, in which case you can easily watch Love Island outside of the UK.
How to watch Love Island with a VPN
Wondering how a VPN can help? A VPN makes a website think that you're in a different location. If you're outside of the UK, you can use a VPN to connect to a UK-based internet server. You can then access ITVX and watch Love Island to your heart's content.
A reliable and reputable VPN provider is recommended, as only some VPN providers can successfully and reliably get around geo-lock barriers. Only the best for our Love Island obsessives.
The best VPN service providers have vast amounts of servers across the globe, meaning that the service will be able to reliably connect to countries like the UK and the USA, for glorious, uninterrupted streaming. They're also surprisingly affordable, and many have flexible subscriptions to meet your needs.
Are VPNs legal?
Yep, VPNs are legal in most countries around the world, including Europe, the US, Canada and Australia. However, you might risk fines or even imprisonment for using a VPN in a country where it is banned, such as China, North Korea, Iraq, and the UAE.
Other VPNs to consider:
• NordVPN from £2.69 p/m View offer on NordVPN
• Surfshark from £1.93 p/m View offer on Surfshark
• CyberGhost from £1.85 p/m View offer on CyberGhost
• Private Internet Access £1.63 p/m View offer on PIA
All prices correct at time of writing.
How to watch Love Island in different countries for free
Here's a quick guide on how to catch the latest season of Love Island UK in various countries. Just note that there is a delay on the uplaod of the show, so if you want to stay as up to date as possible, you'll still find a VPN and ITVX the best option.
Australia: Great news for Aussie fans! Channel 9's on-demand streaming platform, 9Now, will allow you to watch Love Island UK Season 9 and previous seasons. Tune in starting June 7, with episodes available for streaming at 6 p.m. AEST, just a two-day delay from the UK broadcast. Best of all, it's completely free—all you need to do is sign in to 9Now.
United States: Love Island UK Season 10 will be available on Hulu with a five-day delay, starting June 10. Each episode will be added daily, allowing you to stay up to date with all the island drama. Don't worry if you haven't tried Hulu before, as they offer a one-month free trial, giving you ample time to binge-watch the series.
Canada: Canadian viewers can catch Love Island UK on the streaming service Hayu. While Season 10 availability is not confirmed yet, Hayu carries Seasons 5 to 9, and there's a high chance Season 10 will follow suit. Keep an eye out for its release, as Love Island UK Season 9 premiered on Hayu about a month after its original airing. If you're new to Hayu, make sure to take advantage of their seven-day free trial.
So, whether you're Down Under, across the pond, or up in the Great White North, there's a way for you to indulge in the thrilling love stories and island antics of Love Island UK 2023. Get ready to immerse yourself in the drama and romance as the Islanders embark on their quest for love—completely free of charge.
FAQs
What is a VPN?
VPN stands for Virtual Private Network. Put simply, it's a service that passes your internet connection through servers in other locations and countries. This process means that websites think you are in another place - like North America, Australia or France - when really you're just sitting curled up on the sofa in Romford.
By making a website think you're somewhere that you're not, you can get around geo-locked content barriers by connecting to a server in the local country. For example, if you're on holiday in Spain, you can connect to the UK and access All 4 so you can still catch up on all the Made in Chelsea goss. Phew.
And yes - this also means you can connect to the US and access the US catalogues for services like Amazon Prime, Netflix and Hulu.
As well as getting around geo-block barriers, VPNs are great for hiding your location from websites on a day-to-day basis and keeping your private details from falling into the wrong hands. This is especially important if you regularly use public Wi-Fi. Using a VPN gives you back control over your data.
If you want to learn more about what a VPN is, our sister site What's The Best has all the information you need.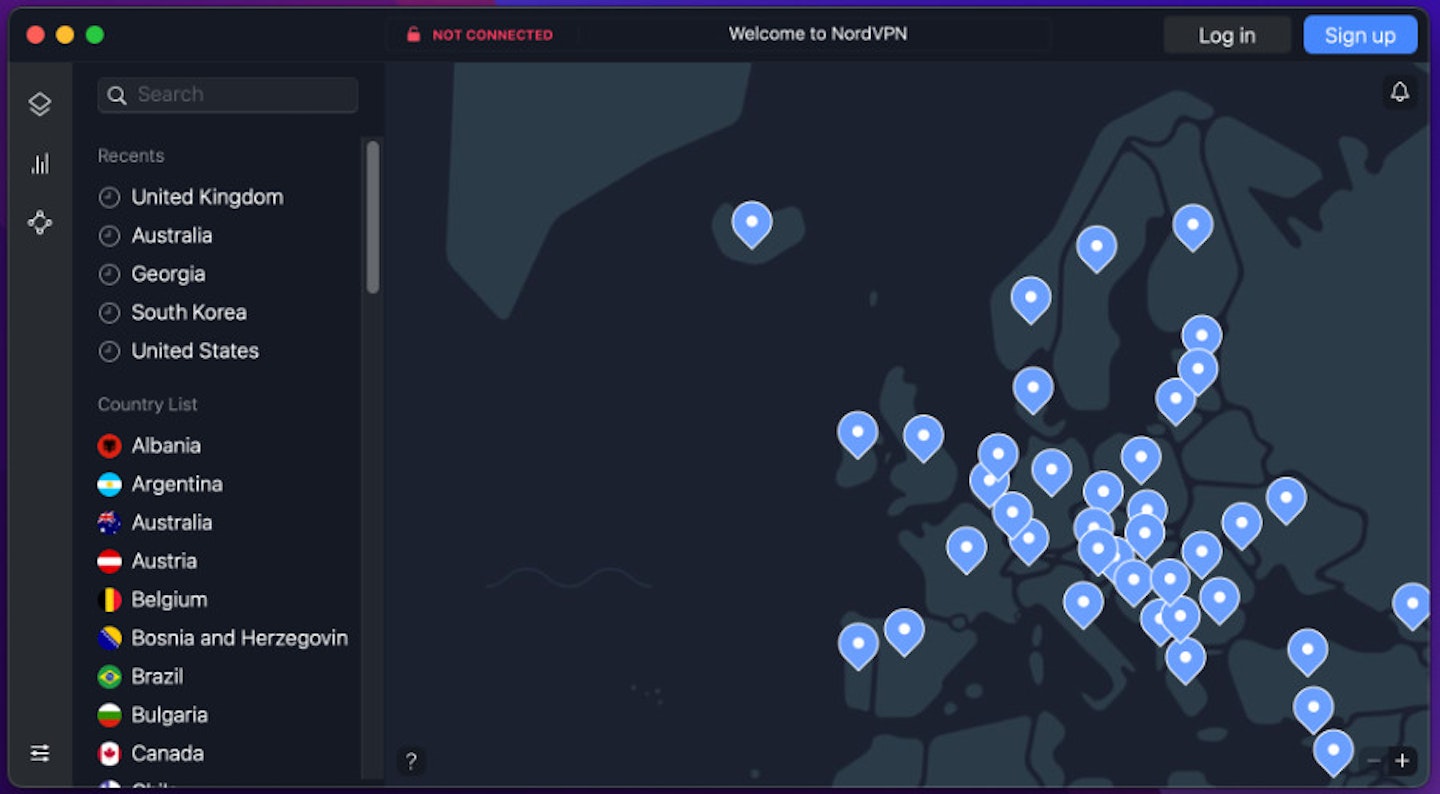 How to use a VPN
Behind the scenes, VPNs are pretty technical. Luckily for us, the best VPN companies make them super easy to use.
After you've subscribed to a service, download the relevant app, like ExpressVPN, and log in to your account.
Once you're in, you'll see a list of countries you can connect to. Select the one to connect with, and the app will do the rest. Making this connection can take anywhere from a few seconds to a minute to establish, so pop the kettle on. You might also get a pop-up or notification from your device asking permission to change some internet settings - accept, and the process will resume.
Once the connection has been made, you can use the internet and internet services as you normally would.
A few quirks of using a VPN to look out for…
You might be required to log in to accounts that you're usually automatically logged into.
Your internet speed might be a little slower than usual. It's normal - your internet data is travelling through a server that's far away, so it takes slightly longer to download and stream content. If your internet connection is unusably slow, you can disconnect from the VPN and try again - this usually fixes it.
Happy streaming, Love Island fans - race you to the sofa.