RuPaul's Drag Race fans were over the moon when the hit series finally made it's UK debut last year after the legendary drag queen crossed the pond to find the UK's first drag superstar.
It was a huge success too, with over 6 million people tuning in to watch Liverpool drag queen The Vivienne snatch the crown, leading to BBC Three giving the go ahead for a second series.
It's thought that series two has already begun filming, but according to new reports, bosses have been forced to place the show on hold due to the coronavirus pandemic.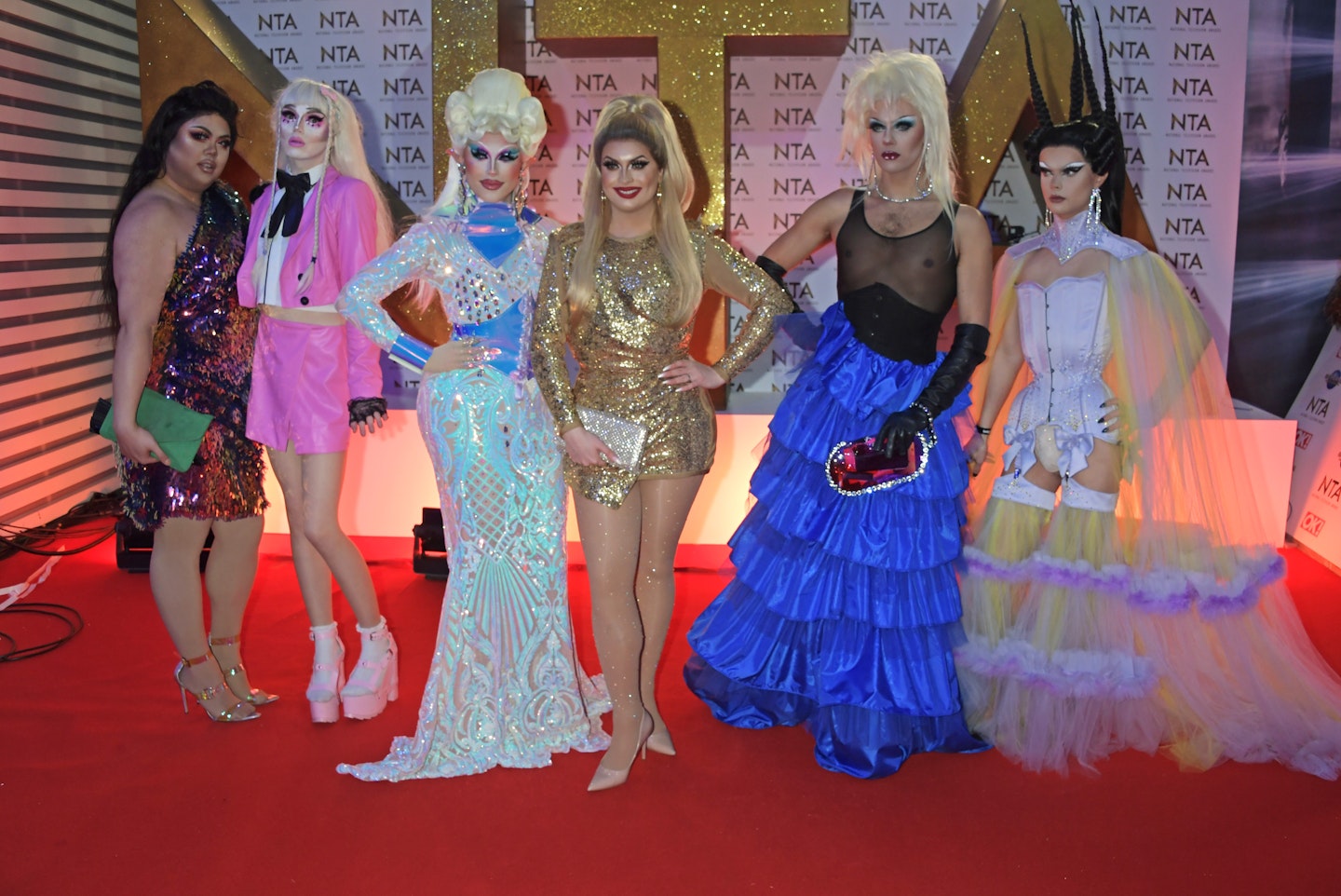 A source told The Sun, "Drag Race was being filmed at Pinewood Studios and was well underway but with everything happening at the moment they had to pull the plug.
"There were contestants on set, as well as talent and the production team and it was deemed far too risky. At the moment the plug has been pulled completely on the show and as it stands, the second series of Drag Race is on hold.
"It's awful for everyone involved, people aren't working and the studios are empty. But obviously the health of everyone on the show comes first."
CHECK OUT the first ever RuPaul's Drag Race UK contestants
RuPaul's Drag Race UK Contestants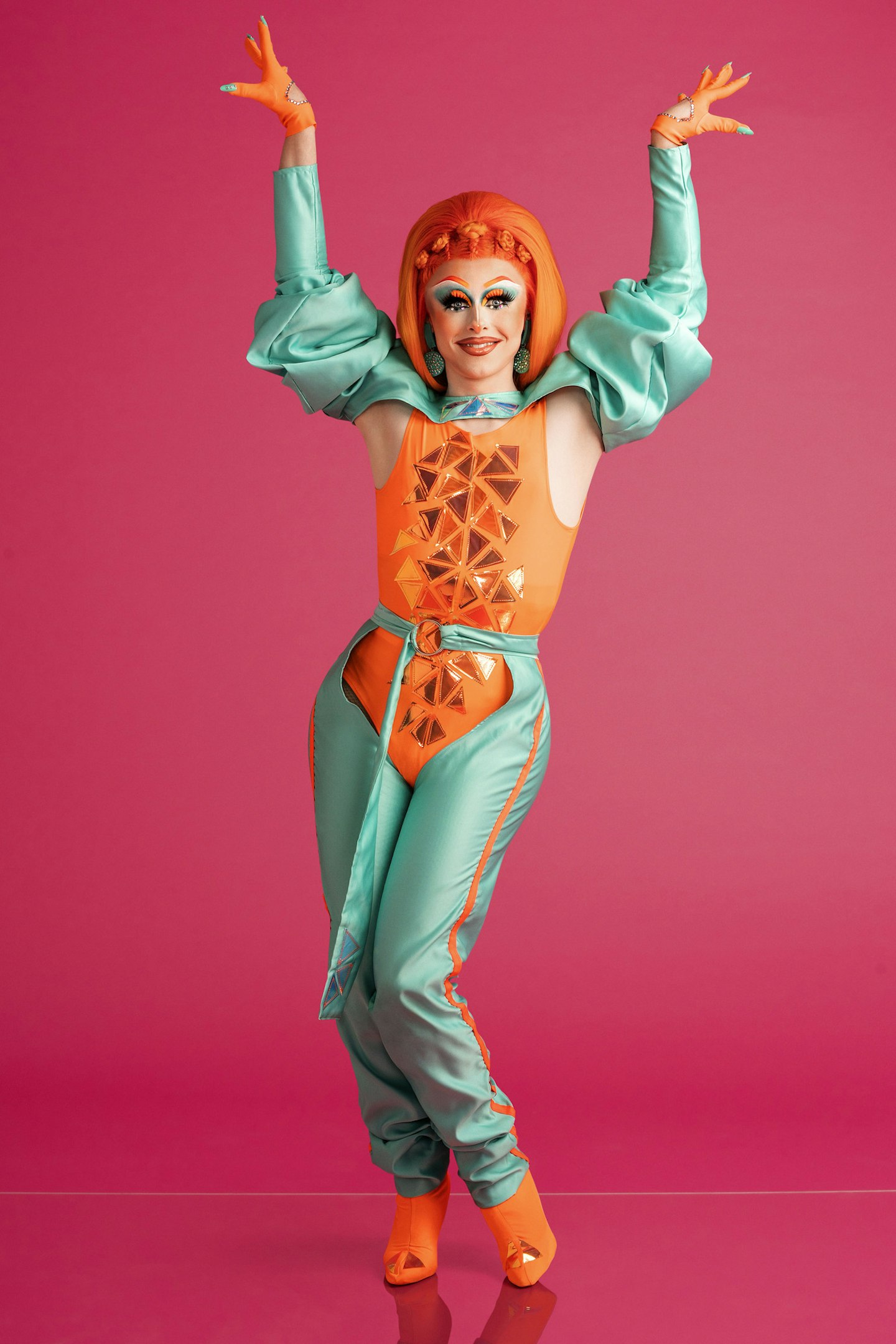 1 of 10
CREDIT: BBC/ Leigh Keily / Matt Burlem
Blu Hydrangea, age 23, Belfast.
'My name comes from the blue hydrangea bush that's in my garden. My nanny taught me that you have to plant it with a rusty nail so that it turns into a beautiful blue hydrangea. I love that story, of like something coming from a rusty, dirty nail into something beautiful — which is kind of like me.'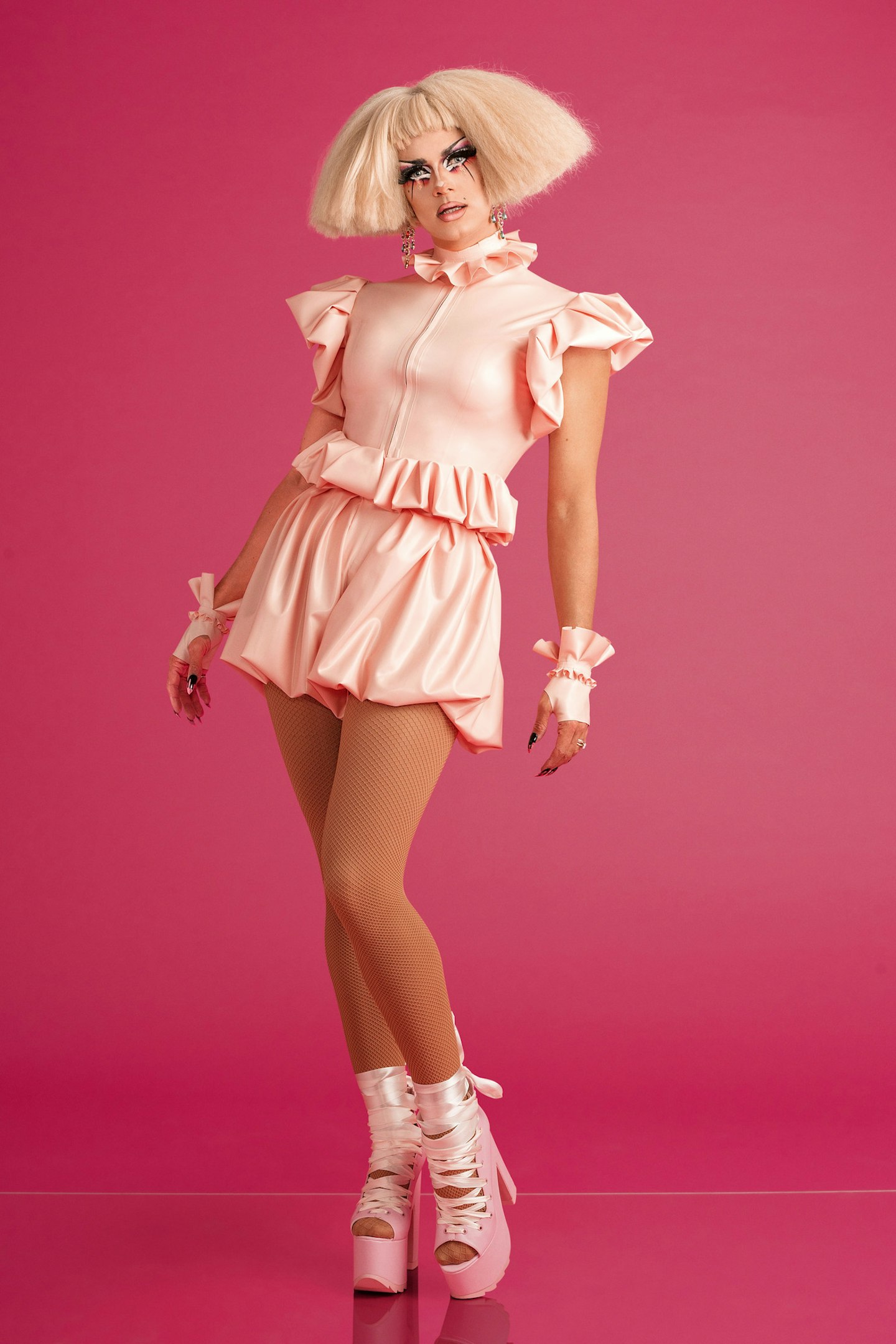 2 of 10
CREDIT: BBC/ Leigh Keily / Matt Burlem
Crystal, age 34, London.
'Crystal is a gender-bending, mess-with-your-brain kind of drag queen. She stands for tearing down gender constructs, and using creativity and looks and fashion and crazy performances to create excitement.'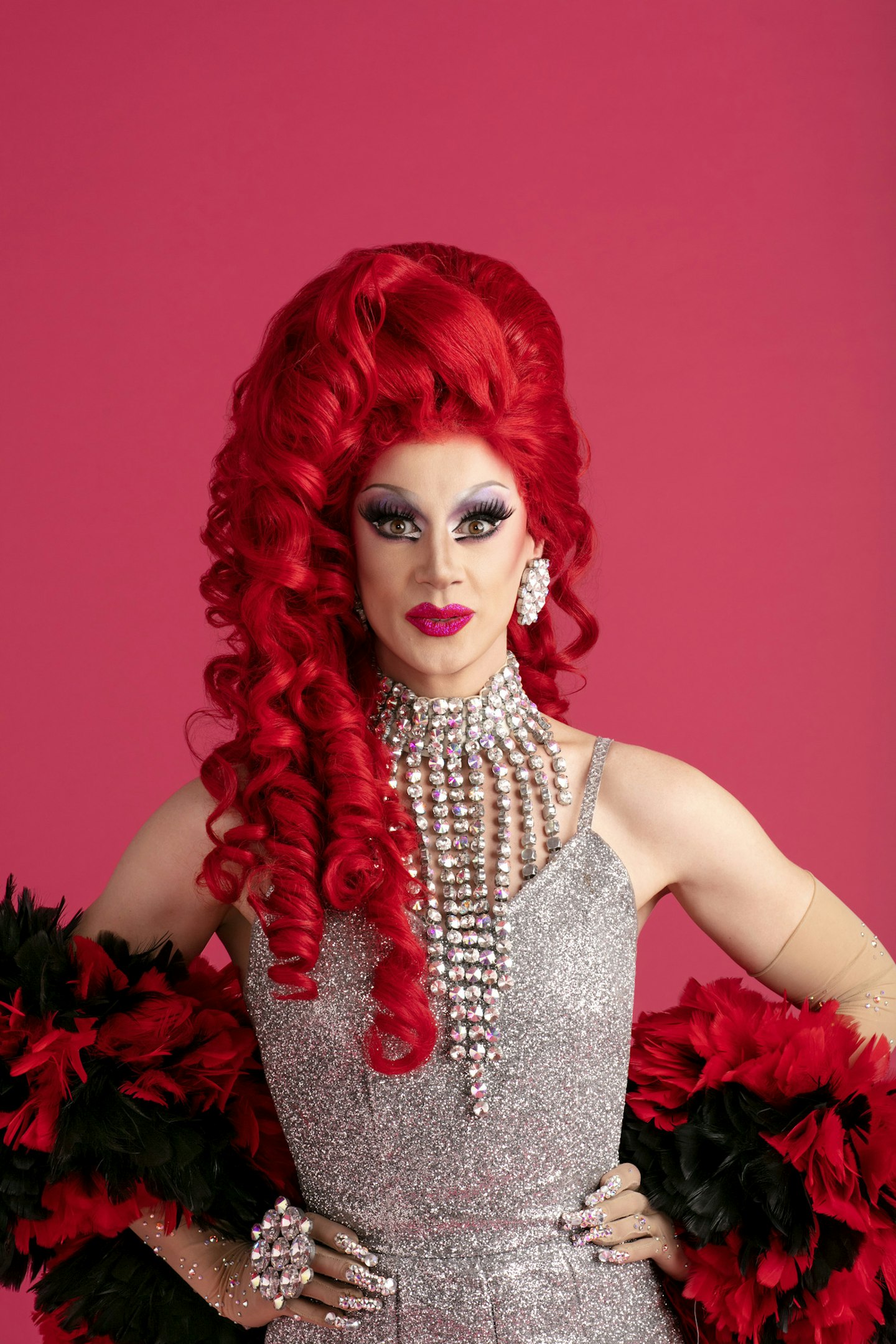 3 of 10
CREDIT: BBC/ Leigh Keily / Matt Burlem
Divina Di Campo, age 35, West Yorkshire
'Drag to me is absolute freedom. You can do anything and everything that you want.'
4 of 10
CREDIT: BBC/ Leigh Keily / Matt Burlem
The Vivienne, age 27, Liverpool.
'My style of drag, I always say it's like a scouse wife who's come into money, she's moved to LA, blew it all and then she's had to move back to Bootle.'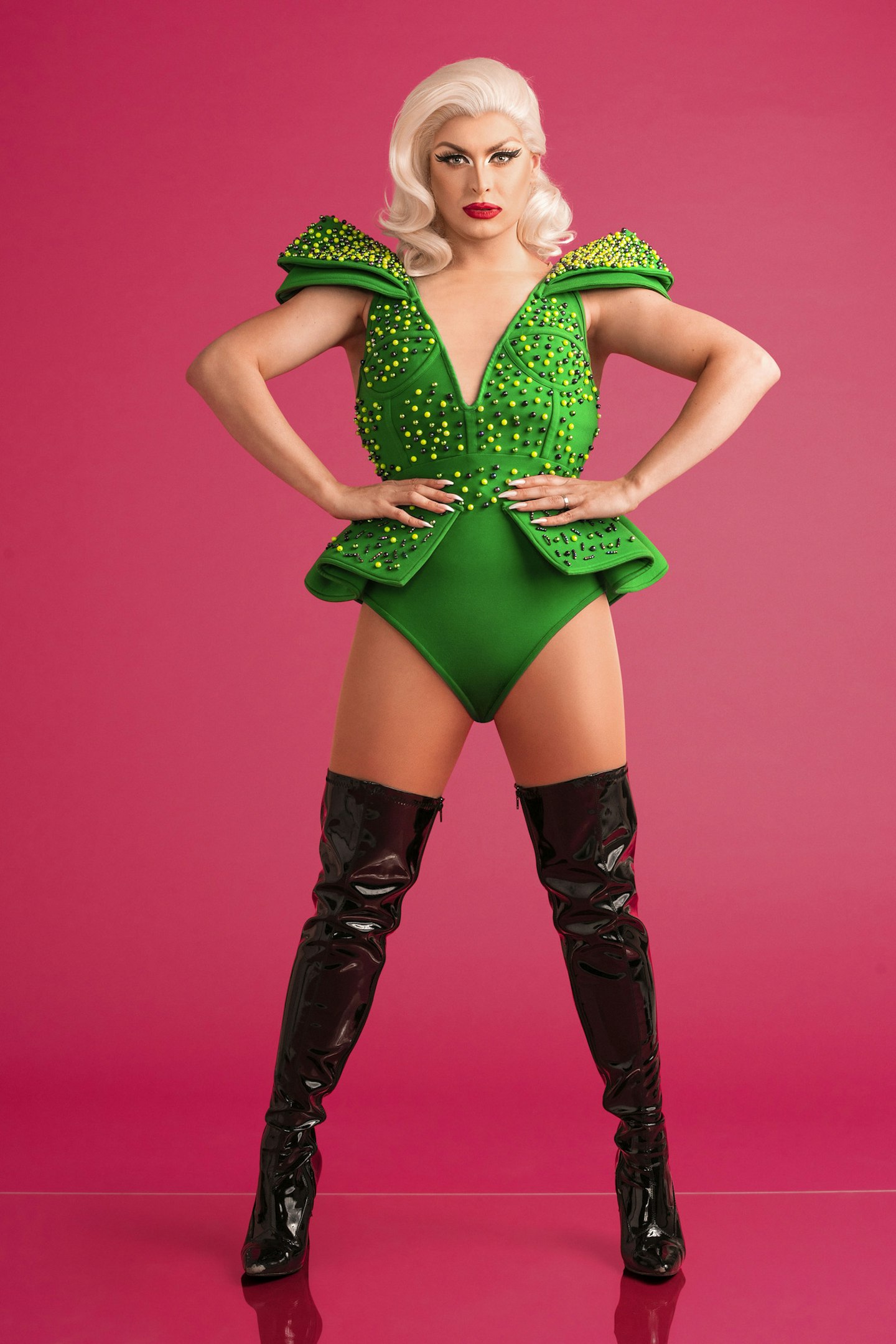 5 of 10
CREDIT: BBC/ Leigh Keily / Matt Burlem
Cheryl Hole, age 25, Essex.
'I have been described as a lip sync assassin, and I would like to see any of these girls try to out-lip-sync me because this is what I do.'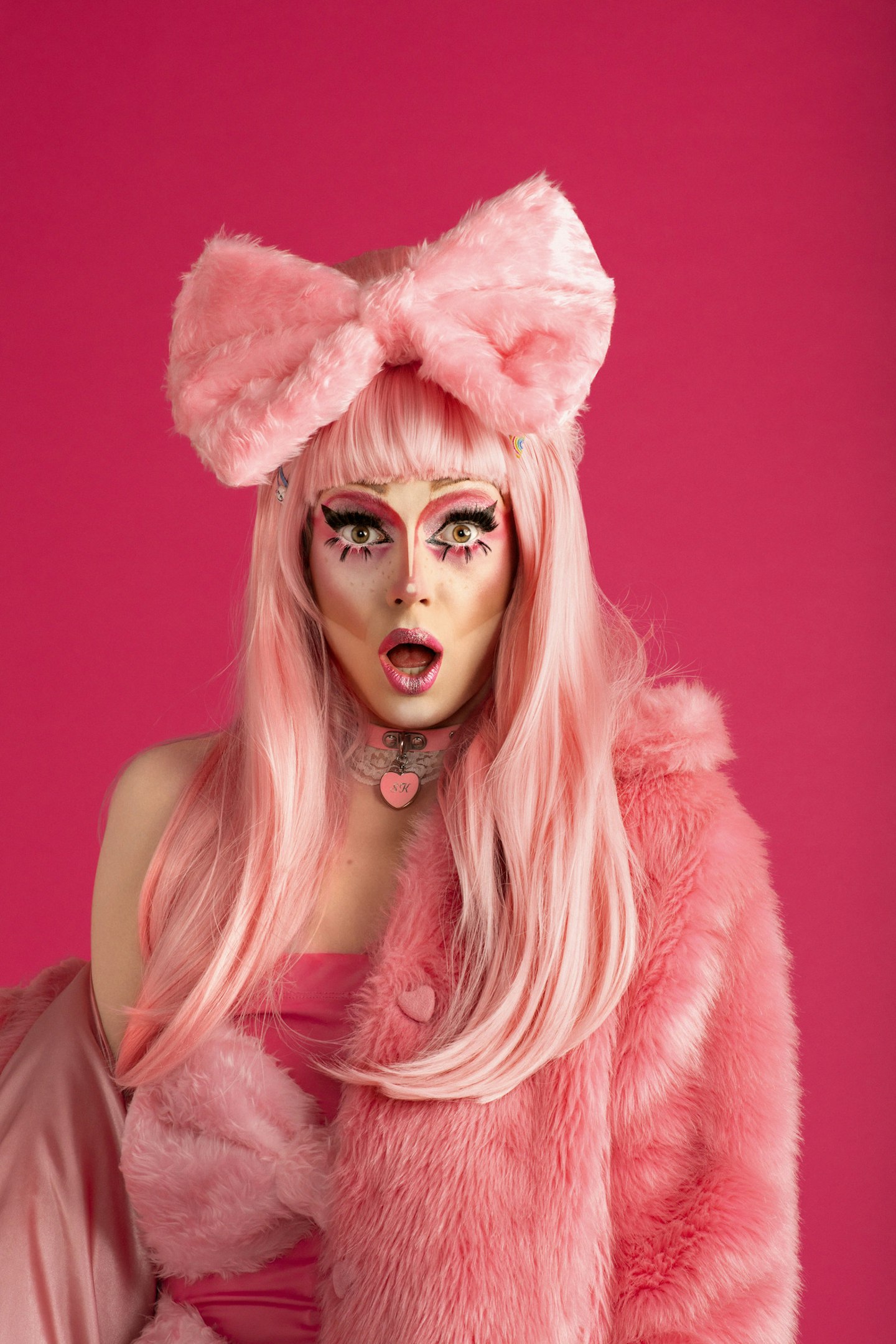 6 of 10
CREDIT: BBC/ Leigh Keily / Matt Burlem
Scaredy Kat, age 20, Wiltshire
'I'm way too young to be here — I'm the youngest queen ever on Drag Race. My persona in drag is cute, pink and scared like a nervous flamingo.'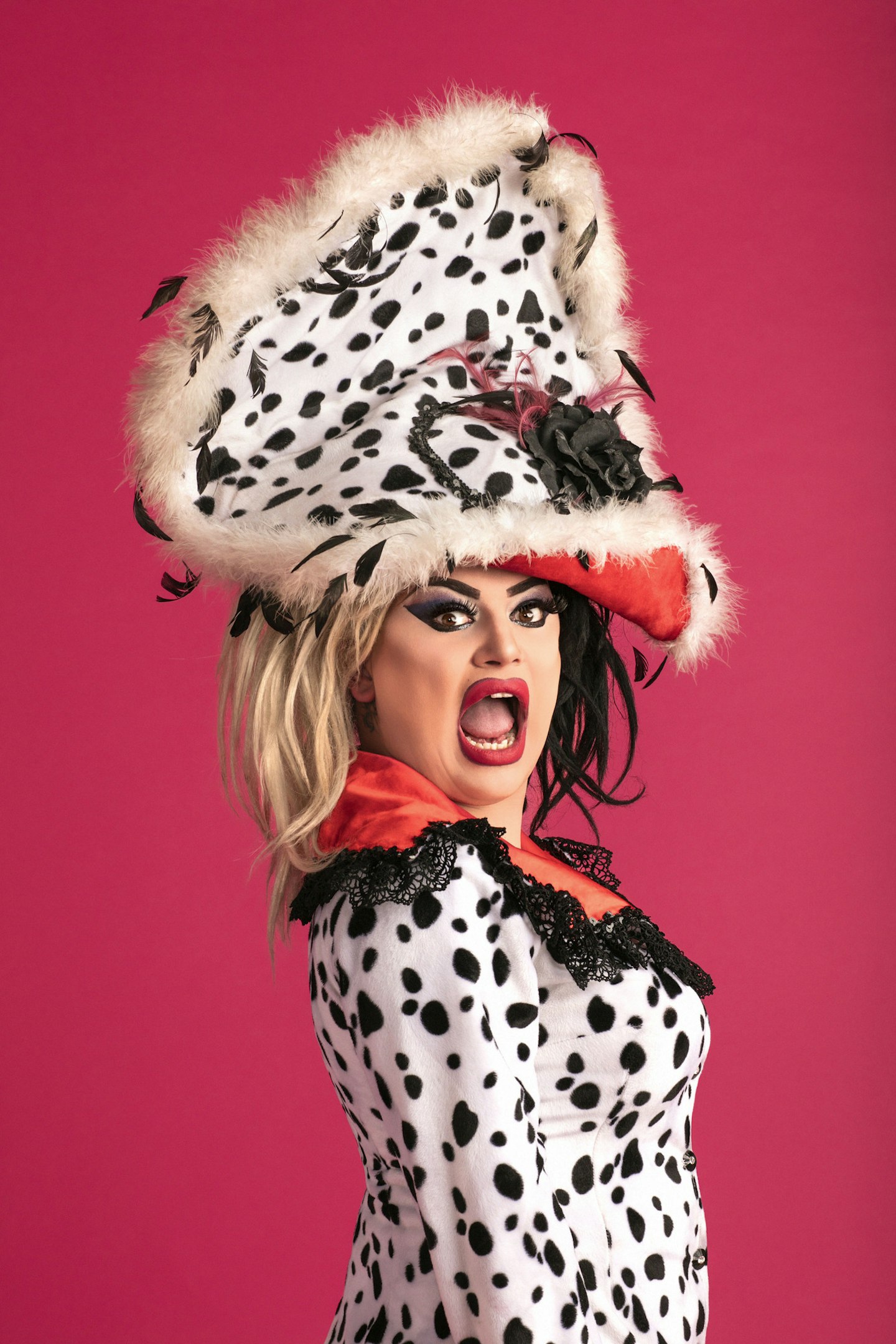 7 of 10
CREDIT: BBC/ Leigh Keily / Matt Burlem
Baga Chipz, age 29, London
'I'm the tart with a heart. Like chips, they can go with anything. [...] I'm not an instagram, makeup drag queen — but throw me on a stage and I entertain the absolute shite out of a room.'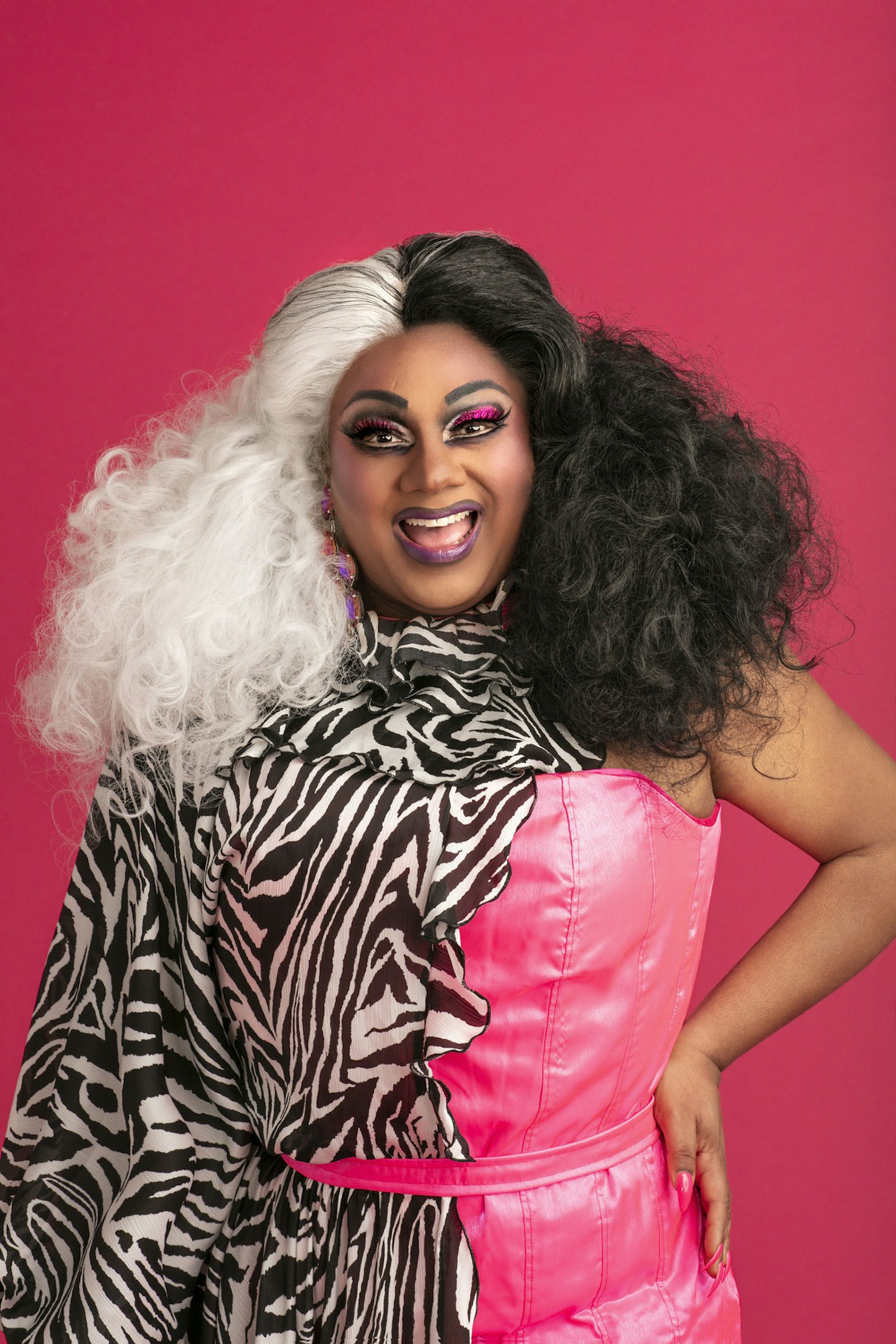 8 of 10
CREDIT: BBC/ Leigh Keily / Matt Burlem
Vinegar Strokes, age 35, London
'My drag's influenced by family members and friends, who are really strong working class women who have kind of built their way up and climbed their way up through the mud and the shit to get to where they are.'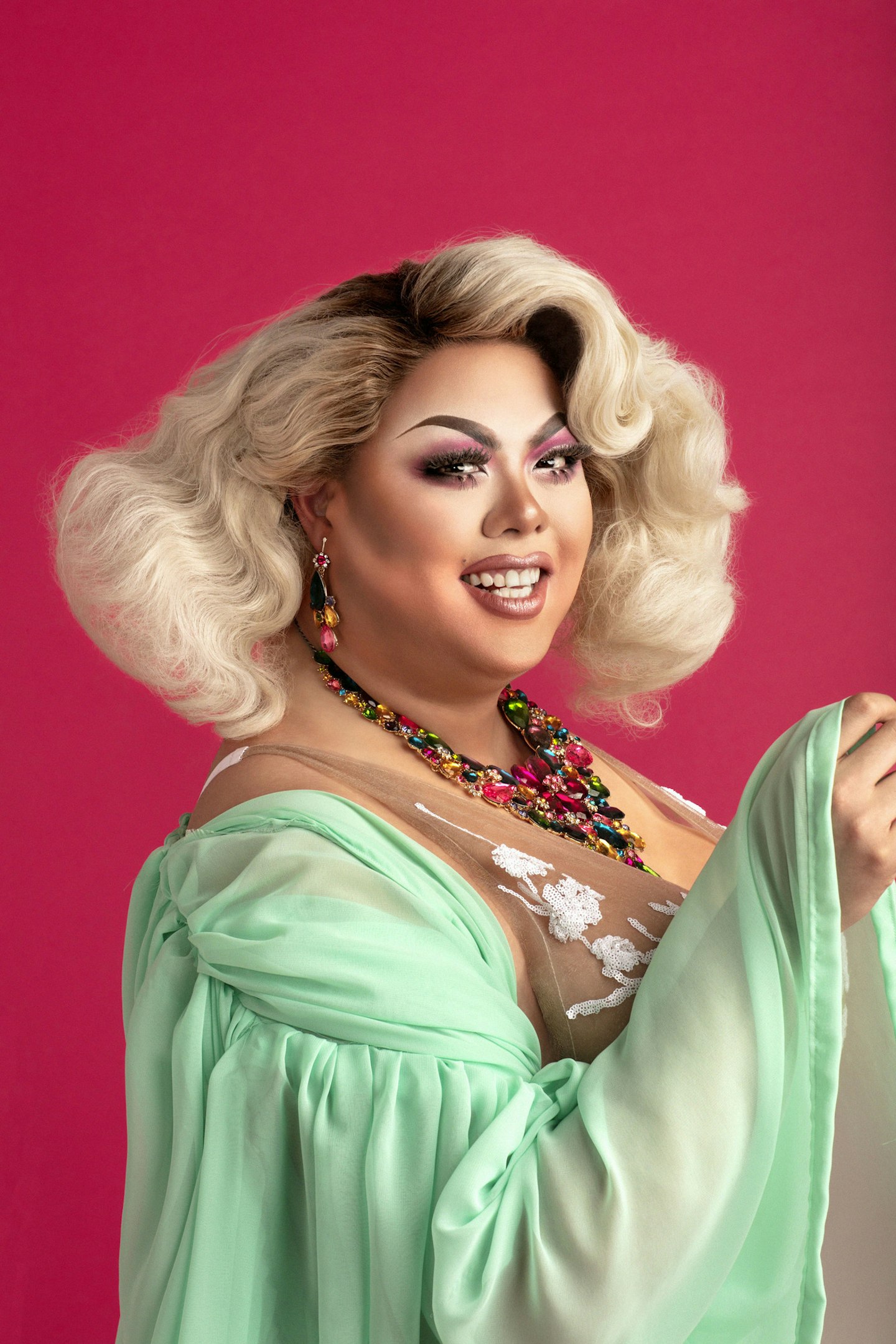 9 of 10
CREDIT: BBC/ Leigh Keily / Matt Burlem
Sum Ting Wong, age 30, Reading.
'I'm doing things now that I wanted to do as a kid. Drag helped that 12-year-old me finally live out his dream.'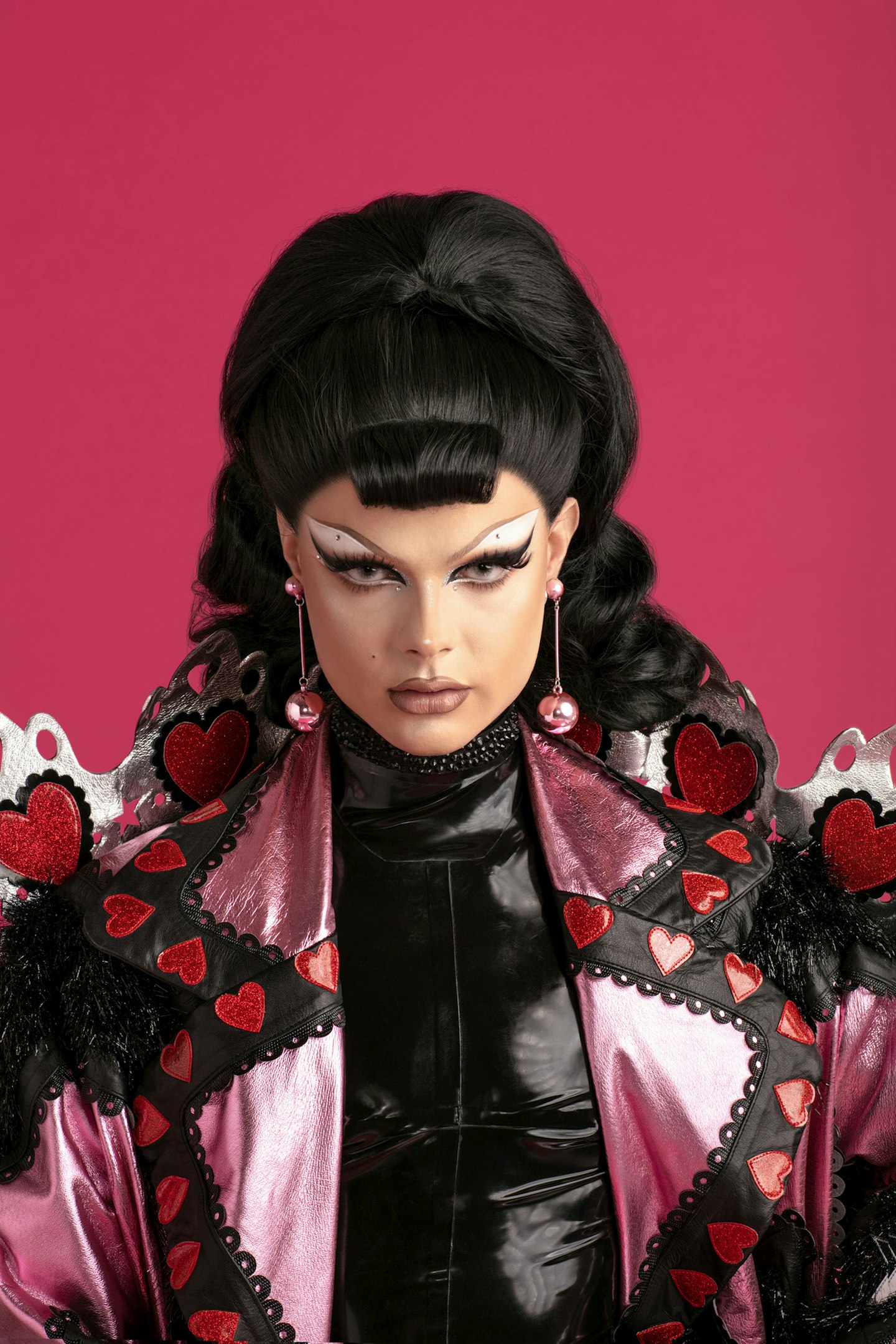 10 of 10
CREDIT: BBC/ Leigh Keily / Matt Burlem
Gothy Kendoll, age 21, Leicester
'I think, for a lot of queens my age, RuPaul's Drag Race kind of sets the standard for what modern drag is, so i'm definitely inspired by the show. [...] Being in this competition means the world to me — the fact that I even got cast doesn't feel real.'
READ MORE entertainment news
Eurovision 2020 cancelled due to 'uncertainty' over coronavirus
ITV confirm Ant & Dec's Saturday Night Takeaway WILL go ahead - but without a live audience
A BBC spokesperson confirmed filming was being "temporarily paused".
They added, "In light of the spread of Covid-19, after much consideration, production on RuPaul's Drag Race UK will be temporarily pausing filming both in consultation with and supported by the BBC.
"We will continue to review all productions on a case by case basis and will continue to follow the latest news and advice from the Foreign Office, World Health Organisation and Public Health England."
WATCH Did the right couple win?? The Love Island reunion you've been waiting for! ☕️👀
Drag Race UK is the latest TV show to be affected by the coronavirus outbreak after filming was cancelled on many of our telly faves, including Eastenders, Peaky Blinders and Riverdale.
Reports have also surfaced that the upcoming Friends reunion special will be postponed.
The one-hour special, which would have seen Matthew Perry, Courteney Cox, Matt Le Blanc, Lisa Kudrow, David Schwimmer and Jennifer Aniston discussing the show, was due to be filmed next week.
The Hollywood Reporter have said that the filming will not go ahead as planned on 23rd and 24th March, apparently according to studio Warner Bros and home streaming service HBO Max.