Made in Chelsea has offered some seriously iconic moments from tattoo cover ups and drinks being swilled to cheating accusations and faces being slapped, the SW3 crew sure know how to made good telly, none more so than Spencer Matthews.
The OG cast member has now quit MIC but during his five year stint on the reality show he caused some serious drama and was penned as a villain for his treatment of ex-girlfriend Louise Thompson.
But not all is as it seems. Spencer was a guest on Elizabeth Day's 'How To Fail' podcast where he revealed a Chelsea secret that has, quite frankly, blow our reality TV obsessed minds.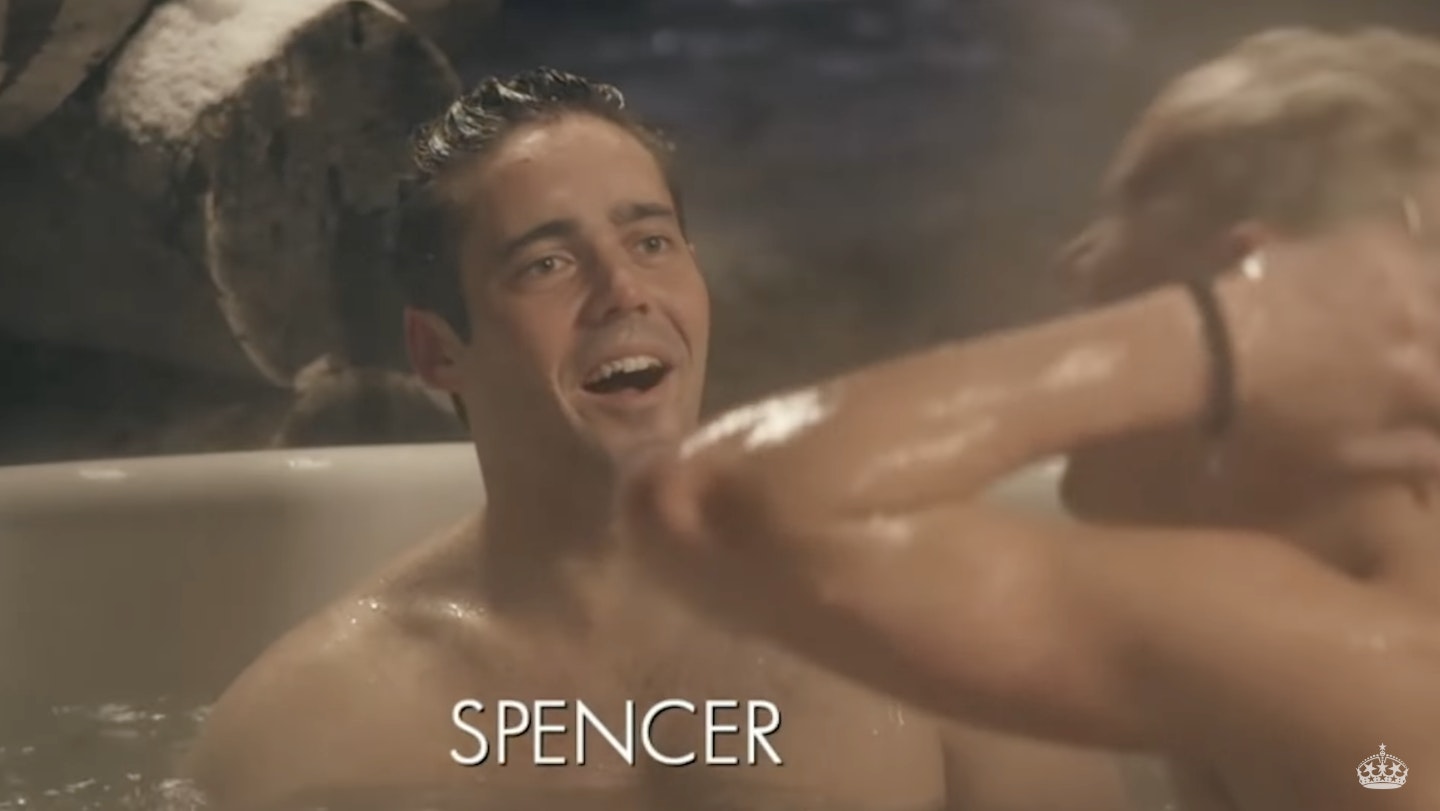 Chatting to Elizabeth, he asked, "I guess you are aware of my famous scene with Louise?"
Honestly, Spenny, who isn't? It was a pinnacle moment in MIC that saw Spencer break up with a crying Louise on Putney Bridge.
Spencer was crucified by viewers for telling his ex-girlfriend, "It's hard to respect you when you allow me to cheat on you."
As far as break-ups go that was pretty savage.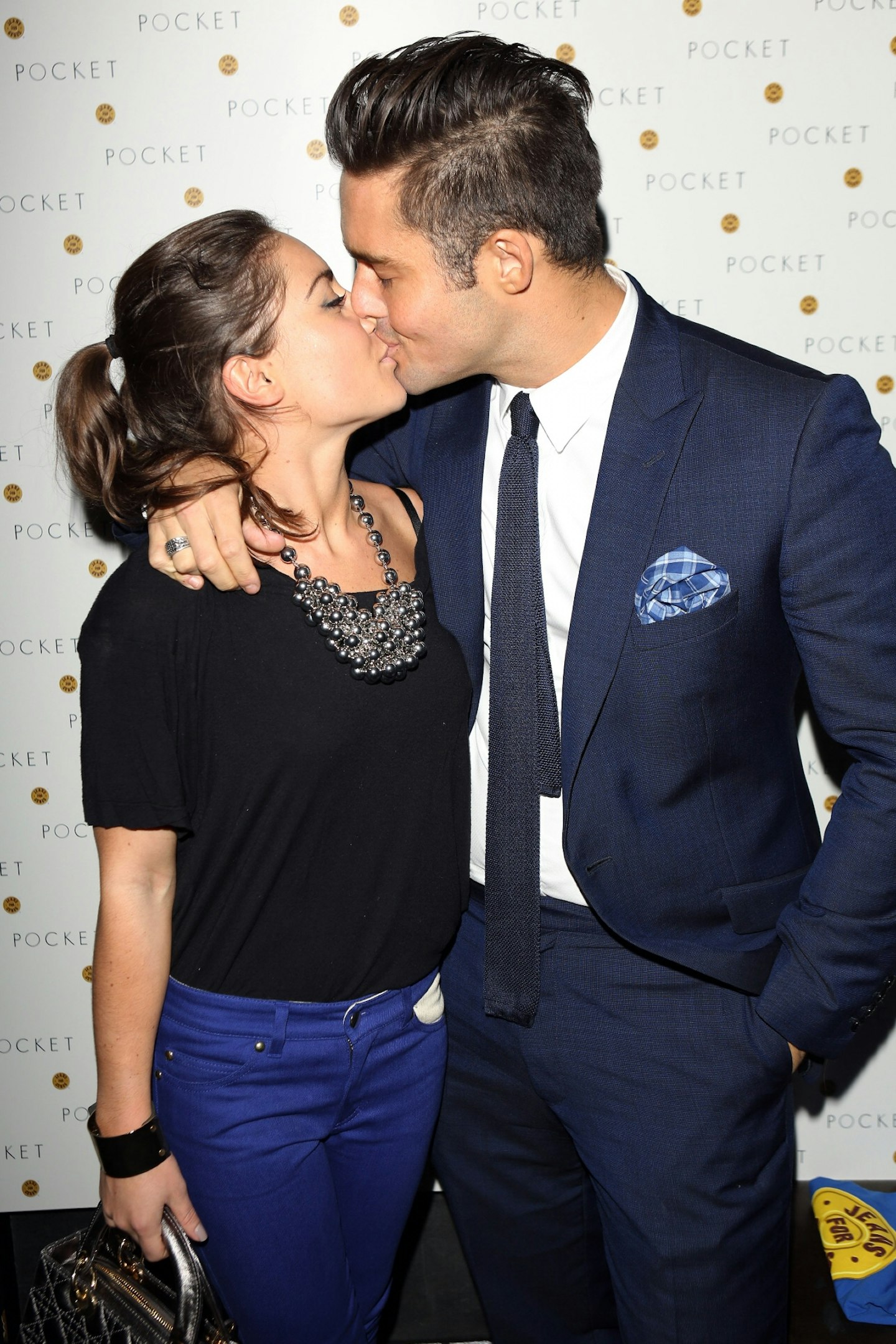 However during the podcast episode Spencer confessed, "I'd broken up with Louise the night before and I told her that the scene [they were going to film] was about that and she came in steaming hot, you know, like screaming at me breaking up with me and I was like 'Oh, this isn't real anymore.'
"So you have these crazy reactions and at the time I was a heavy drinker and the change in the winds and our relationship was very toxic at the time, meant that we had a screaming match that I regret."
WHAT?
Potentially the most iconic scene in Made in Chelsea history is a complete lie?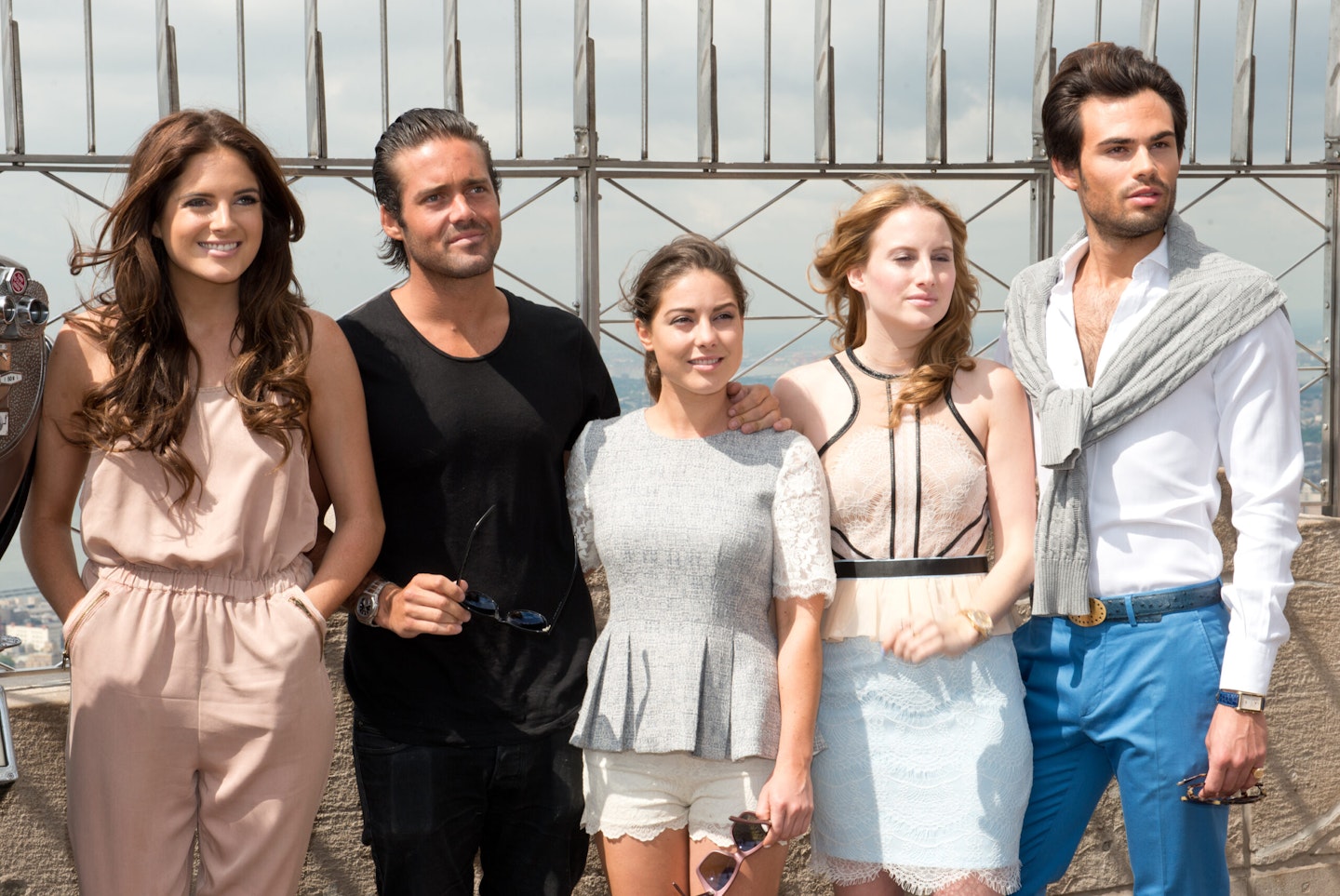 Spencer went on to add, "We're not friends but I have no hard feelings, I wish her all the best.
"It's a shame I yelled at her that way because I feel embarrassed about it but had I not told her the night before, the scene would have been different."
Maybe this is why people call it structured reality TV rather than just regular 'ole reality TV.
Who is Spencer Matthews?
Spencer is a podcaster, reality TV star and the CBO of CleanCo, a non alcoholic spirit company.
How old is Spencer Matthews?
Born 26 August 1988, Spencer is 34 years old.
What does Spencer Matthews do?
He started out as a key cast member of Made in Chelsea when it hit our screens in 2011, Spencer was on the show for ten seasons and left in 2015.
Since quitting the show he has starred on The Jump and Celebrity Masterchef, Spencer was also a contestant on I'm a Celebrity...Get Me Out of Here!, but was asked to leave the show when it was revealed he had been taking steroids.
He now has his own podcast Big Fish and co-presents 6 Degrees From Jamie and Spencer on BBC Sounds alongside BFF Jamie Laing, where he has had some pretty cool guests including Harry Potter star Daniel Radcliffe and Hollywood icon Jessica Chastain.
When was Spencer Matthews on Made in Chelsea?
From day one, Spenny joined the show in 2011 alongside Caggie Dunlop, Binky Felstead and Ollie Locke. Labeled as a lothario, Spencer broke more than a few hearts during his Chelsea days.
Who did Spencer Matthews date during his time on Made in Chelsea?
Cor, where do we begin?
He started out dating Funda Onal but everybody always thought he had a thing for Caggie Dunlop. He also dated Louise, Lauren Frazer-Hutton, Chloe Green, Stephanie Pratt and Lucy Watson.
Spencer is now married to Vogue Williams, they have two sons and a daughter together - Otto, Theodore and Gigi.
What happened with Spencer Matthews and Caggie Dunlop?
They were the Ross and Rachel of Chelsea, a constant "will they won't they?", before Caggie dramatically left in series three to focus on her music career.
What happened to Spencer Matthews brother?
Spencer's brother, Michael, was tragically killed in 1999 during a mountaineering accident, this was shortly after he had become the youngest Briton to conquer Everest.
Spencer and his family started filming a documentary titled Finding Michael that will be shown on Disney Plus later on in 2023. It focuses on Spencer in search of his brother who was lost on Everest and the hope that he will be able to bring his body home.
Does Spencer Matthews have Instagram?
Yep, you can follow him at @spencermatthews.
WATCH: 'I Ain't Proposing!' Ekin-Su & Davide Play Mr & Mrs