It's been over six years since Lucy Watson quit Made in Chelsea (we're still devastated about it, tbh) and now she's finally revealed why.
Back in MIC's iconic days we were all obsessed with Caggie Dunlop leaving Spencer Matthews at the airport, Binky Felstead discovering that Alex Mytton had in fact had an orgy and Lucy putting everyone in their place.
LOL.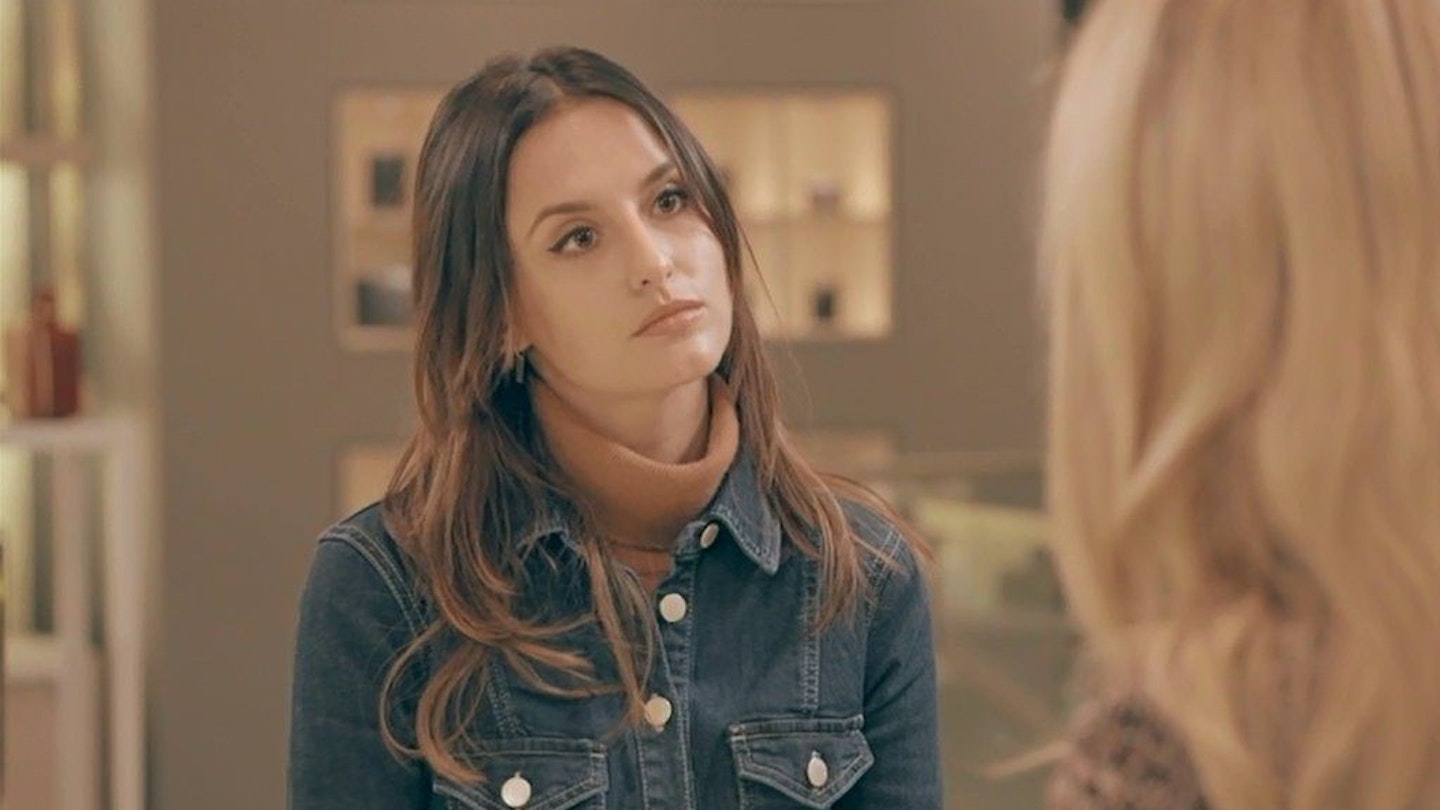 Back in 2016 everyone was devo when it was confirmed that Lucy had quit the show and now she's spoken out on Jamie Laing's Private Parts podcast about why she left the show that made her famous.
"The real reason was, you know that argument with Steph [Pratt]? It wasn't portrayed - in my opinion - the way that it actually went down.
"Then I felt like from that argument it all came about my relationship, how there were things wrong with it and [Steph] started saying things like '[James] kicked her out of my apartment.'"
And it turns out that was the final straw for Lucy.
"[Me and James] were arguing more during that time and I was like 'this is going to make us argue' and then I realised you can't really be in a happy relationship on that show.
"At that point I was quite serious with James so I was like 'actually I value this more'.
"Plus the controlling side of [the show] where you couldn't do other work really annoyed me because I really wanted to do loads more."
Well, it worked out in the end because last year Lucy and James celebrated their first wedding anniversary.
As it's been six years since Lucy was on Made in Chelsea, here's your need to know on her...
How old is Lucy Watson?
Lucy is 31 years old - her birthday is 20 February 1991.
Who is Lucy Watson's husband?
Back in 2021, Lucy married her former co-star James Dunmore.
James joined the show in 2015 alongside Josh Patterson aka JP who had a baby with Binky Felstead.
What is Lucy Watson's Instagram?
If you want to keep up with Lucy follow her on Instagram @lucywatson.