Forget the Oscars, the Golden Globes (you'll have to, they've already been cancelled for 2022) and the Emmys! There's only one awards that really counts these days. Yes, it's the super-prestigious heat Unmissables Awards, where we crown the greatest achievements in pop culture, from films and TV to books and podcasts.
In order to pick the winners in what has been another great year, our elite panel of experts thought long and hard while considering the brilliant contenders to reward with a heat gong. And, as is tradition, we got you, the readers, to vote in the key category of Best TV Soap.
You can see the acceptance speeches in full on @heatworld IGTV. But here are this year's winners...
Who won the heat Unmissables Awards in 2021?
heat Unmissables Awards 2021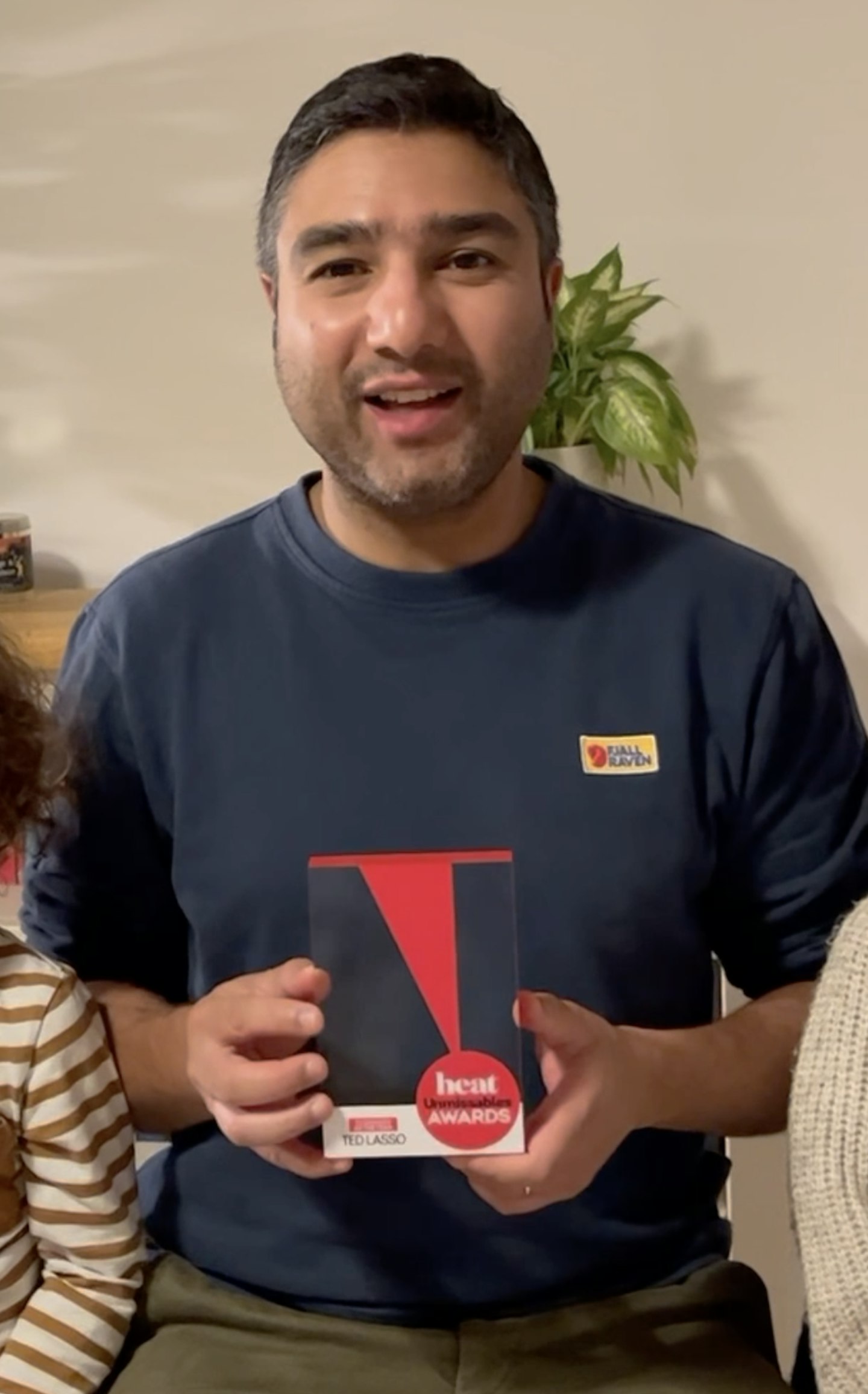 1 of 14
CREDIT: heat
TV Comedy Of The Year: Ted Lasso (Apple TV+)
Series one of this comedy about fictional football team AFC Richmond was sweet and hilarious, but everything stepped up a gear for season two. Nick Mohammed's Nate turned out to be deeply troubled and manipulative, while the boss Ted (Jason Sudeikis) needed help to deal with his issues. Yet it's still wonderfully funny. Nick Mohammed says, "A huge thank you to everyone at heat magazine for voting Ted Lasso as TV Comedy Of The Year, it really means a lot."Runners-up: Alma's Not Normal (BBC2)King Gary (BBC1)Stath Lets Flats (Channel 4)This Time With Alan Partridge (BBC1)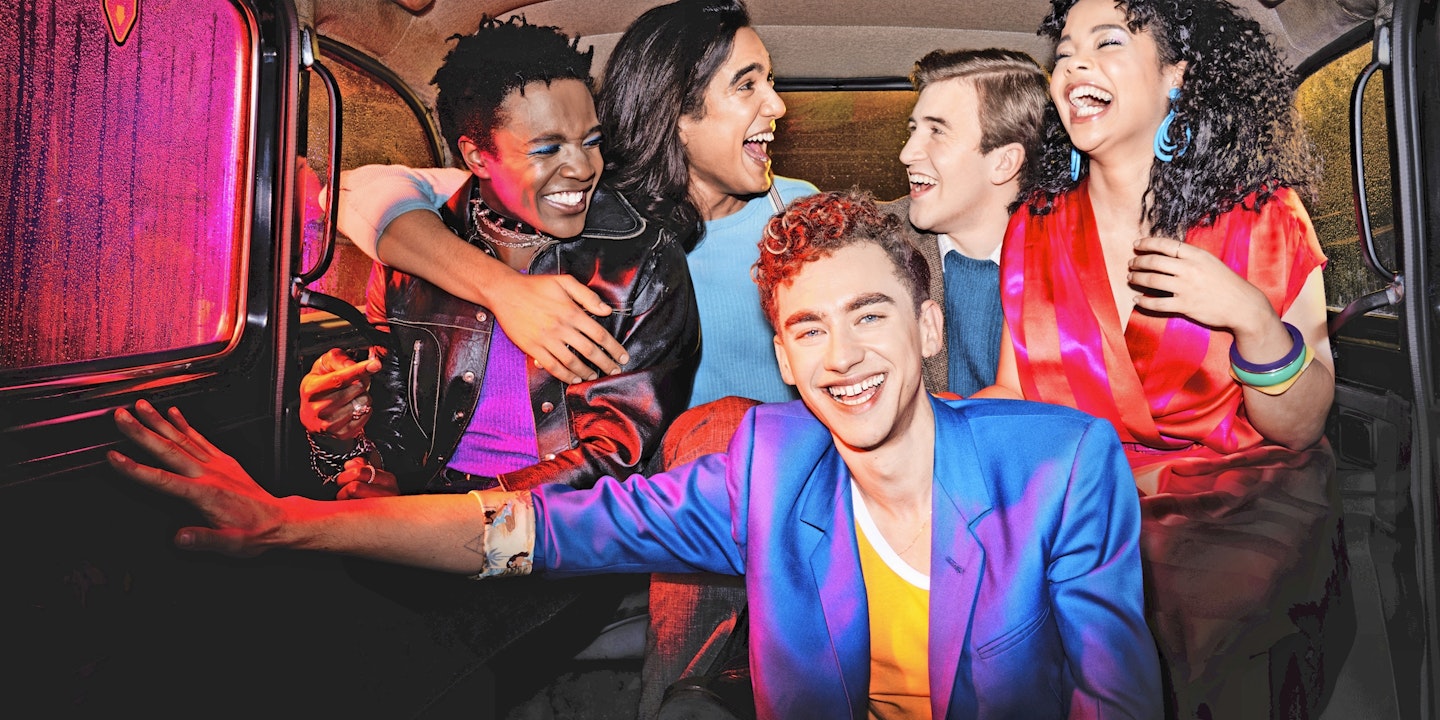 2 of 14
CREDIT: Channel 4
TV Drama Of The Year: It's A Sin (Channel 4)
Russell T Davies' stunningly powerful saga of young people devastated by AIDS in the '80s had such a massive impact on the many millions who watched it, it had to be our TV Drama Of The Year. Russell told us,"Thank you, heat, for this – it means so much. I've been making dramas for 30 years now, and I don't think anything will mean as much as this one –because of the people we lost, the people who survived, the people who fought and anyone who's ever given money to this cause or helped in anyway."Runners-up of Duty (BBC1)Mare of Easttown (Sky Atlantic/NOW)Succession (Sky Atlantic/NOW)The White Lotus (Sky Atlantic/NOW)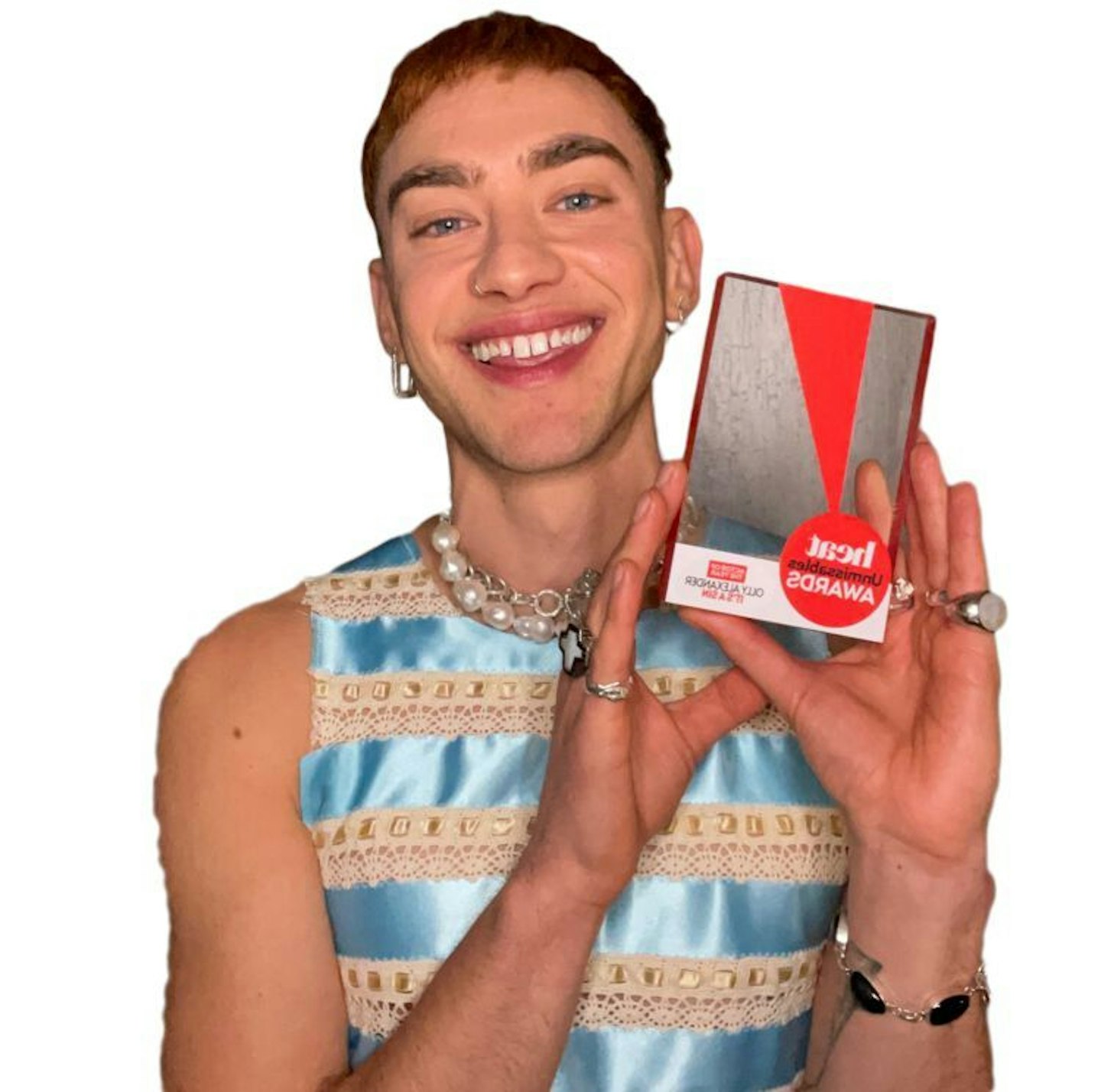 3 of 14
CREDIT: heat
Actor Of The Year: Olly Alexander (It's A Sin)
For the Years & Years singer, his role as fabulously hedonistic, soulful young Ritchie in It's A Sin was a life-changer. "Meeting and working with Russell was a dream come true," says Olly. "And I learned so much about myself, as well as the whole subject of AIDS and British queer people in the '80s. Filming it was such a great experience."Runners-up Bhaskar (Unforgotten)Martin Compston (Line of Duty)Ncuti Gatwa (Sex Education)Matthew Macfadyen (Succesion)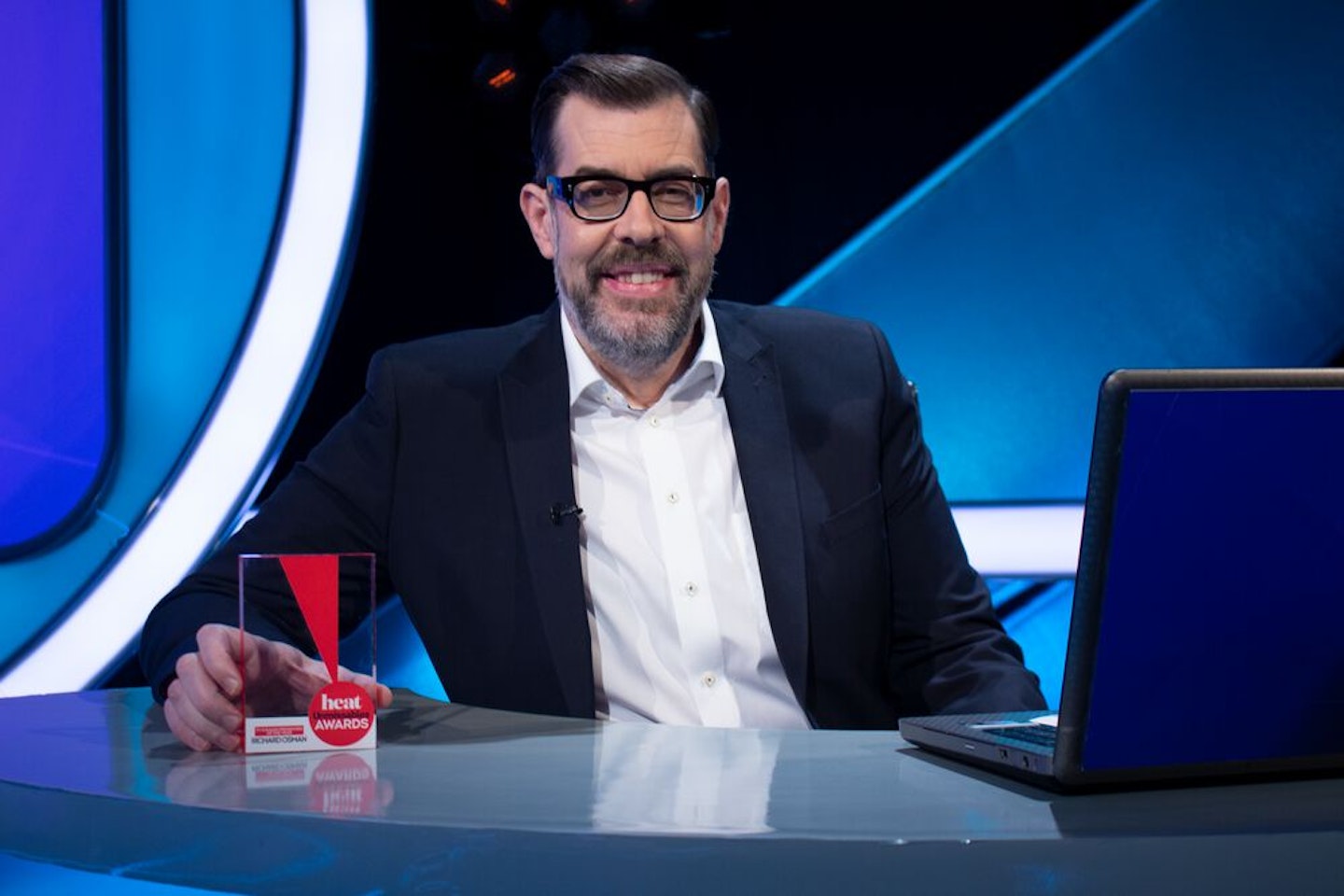 4 of 14
CREDIT: heat
TV & Radio Presenter Of The Year: Richard Osman
We love him alongside Alexander Armstrong on Pointless, but he's really come into his own on his House Of Games show, in which he is the perfect calm, casually wry host. Richard says, "heat magazine, thank you so much for this award a mere ten years after I won the Weird Crush Of The Year. To win this for TV Presenter Of The Year is a great honour, and with its sharp edges, the award is also the perfect murder weapon for my next book."Runners-up & DecDermot & AlisonGraham NortonMo Gilligan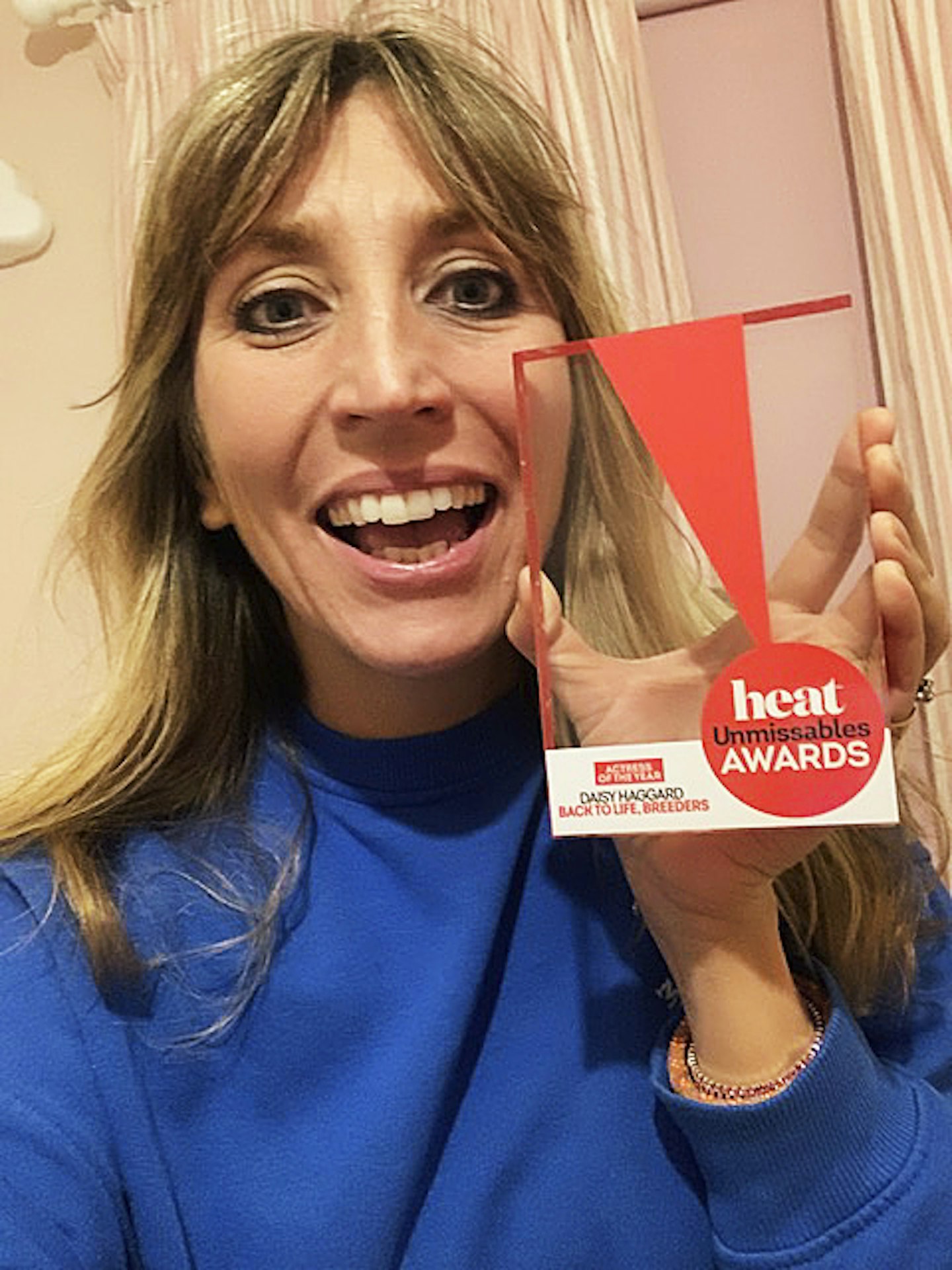 5 of 14
CREDIT: heat
Actress Of The Year: Daisy Haggard (Back to Life, Breeders)
Daisy Haggard had an amazing double triumph this year. She not only ran through all the emotions in her portrayal of mother-of-two Ally alongside Martin Freeman's Paul in the superb second season of raw parenting comedy Breeders, she also dazzled in the second series of her own bittersweet show Back To Life, as local outcast Miri Matteson trying to carve out a simple life for herself. Daisy says, "I'm so, so, so, so, so happy to get the ACTRESS AWARD! I'm a massive heat fan and it's just the loveliest thing ever – thanks so very much. It's my first-ever prize!"Runners-up Maxwell Martin (Line of Duty, Hollington Drive, Motherland)Nicola Walker (Unforgotten)Lydia West (It's A Sin)Sophie Willan (Alma's Not Normal)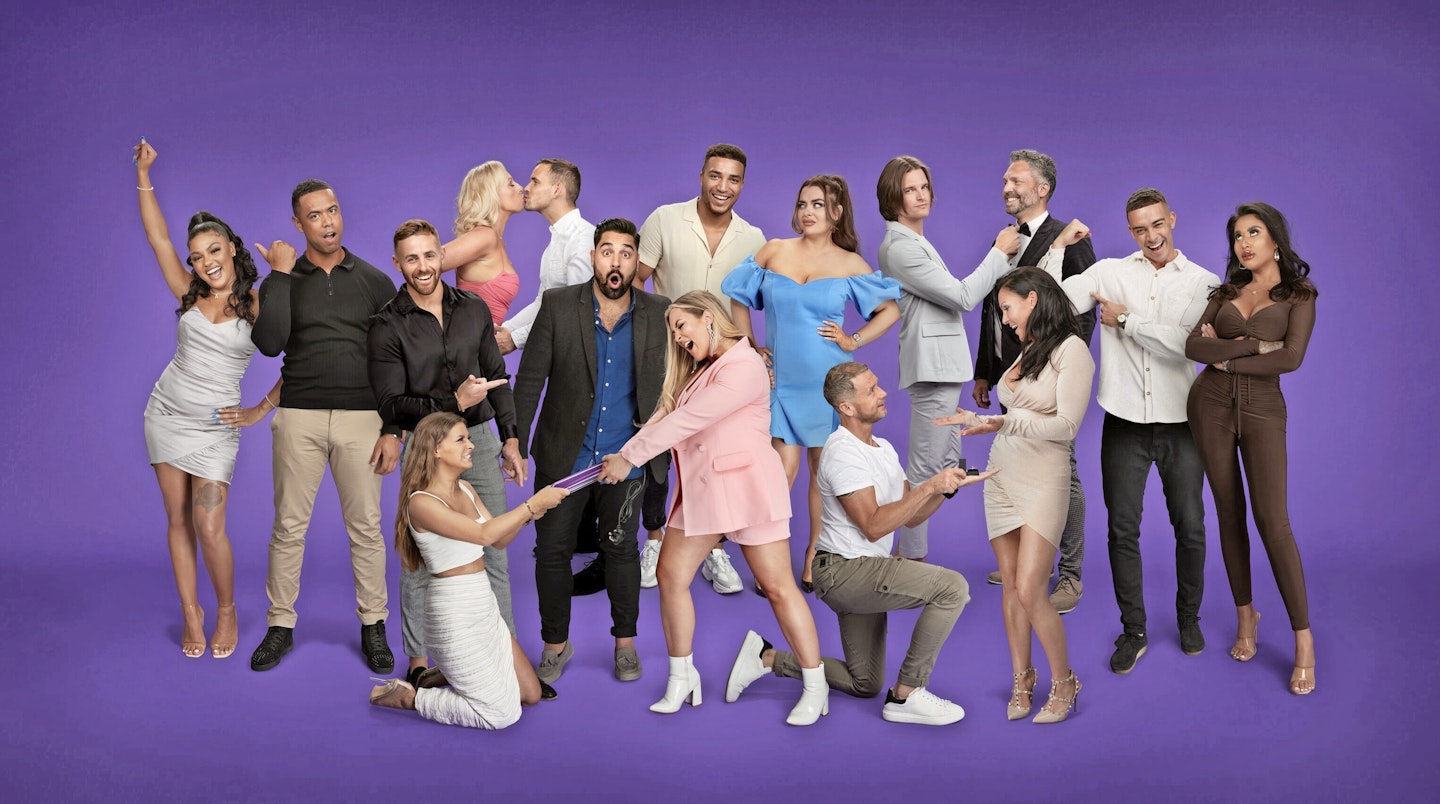 6 of 14
CREDIT: E4
Reality TV Of The Year: Married At First Sight (E4)
When it first aired on Channel 4, this reality experiment – in which singletons are paired together by expert matchmakers and agree to marry each other before they've even met – it was like a tasteful documentary. Then the riotously addictive Australian version reached our screens and we became totally obsessed, and E4 revamped the UK one to match the Aussie format. Wise move.Runners-up Island (ITV2)Made in Chelsea (E4)First Dates (Channel 4)Selling Sunset (Netflix)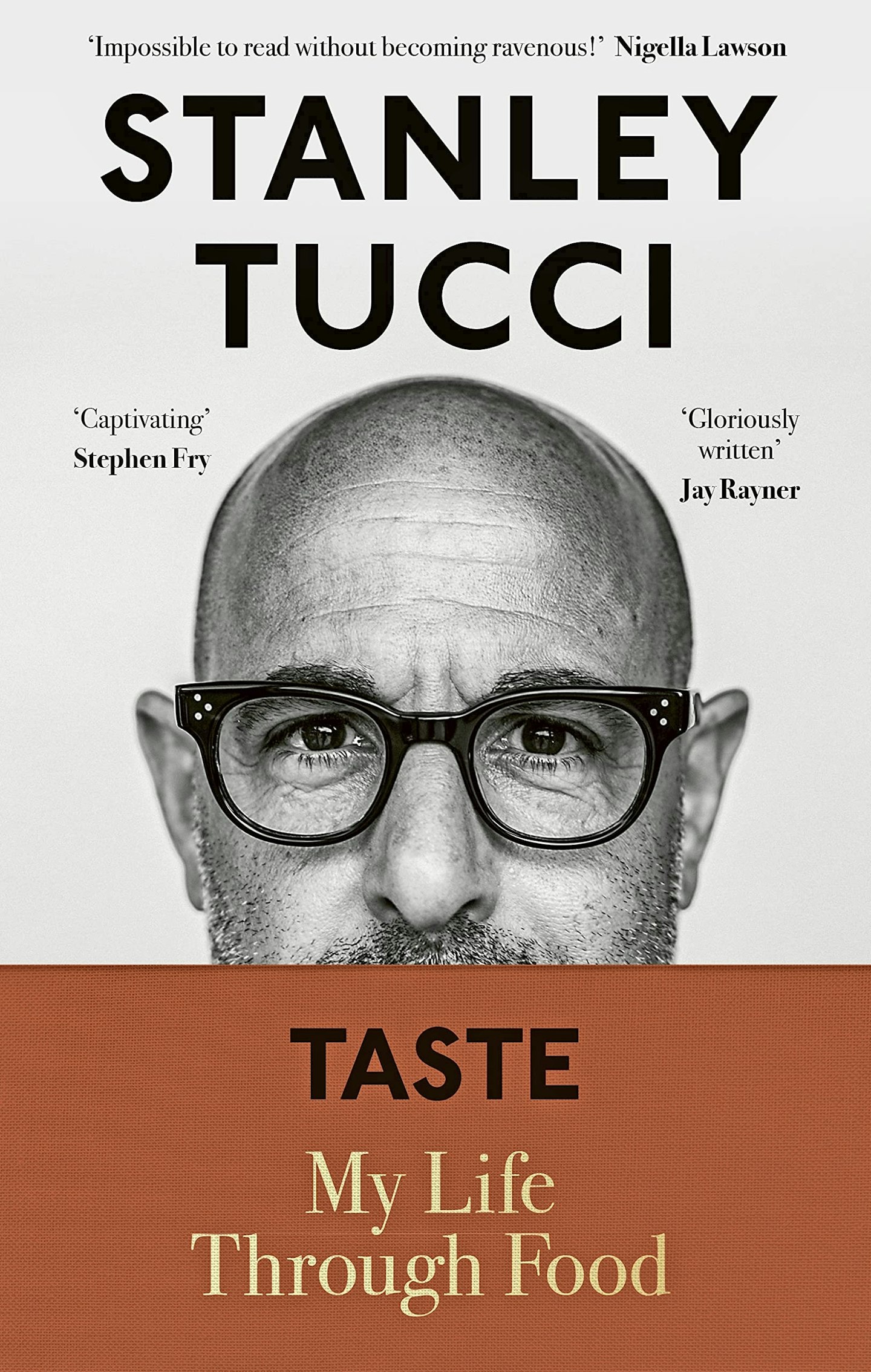 7 of 14
CREDIT: Penguin Books
Book Of The Year: Taste by Stanley Tucci
The most charming actor in Hollywood has already written two recipe books and filmed a series of foodie travelogues for CNN, but this memoir is something else. Tucci taps into his memories of growing up in an Italian-American family in New York, and the meals they enjoyed, before sharing his own culinary creations for his wife and kids. A mouthwatering joy.Runners-up We Having Fun Yet? by Lucy ManganOn A Night Like This by Lindsey KelkThe Man Who Died Twice by Richard OsmanWin by Harlan Coben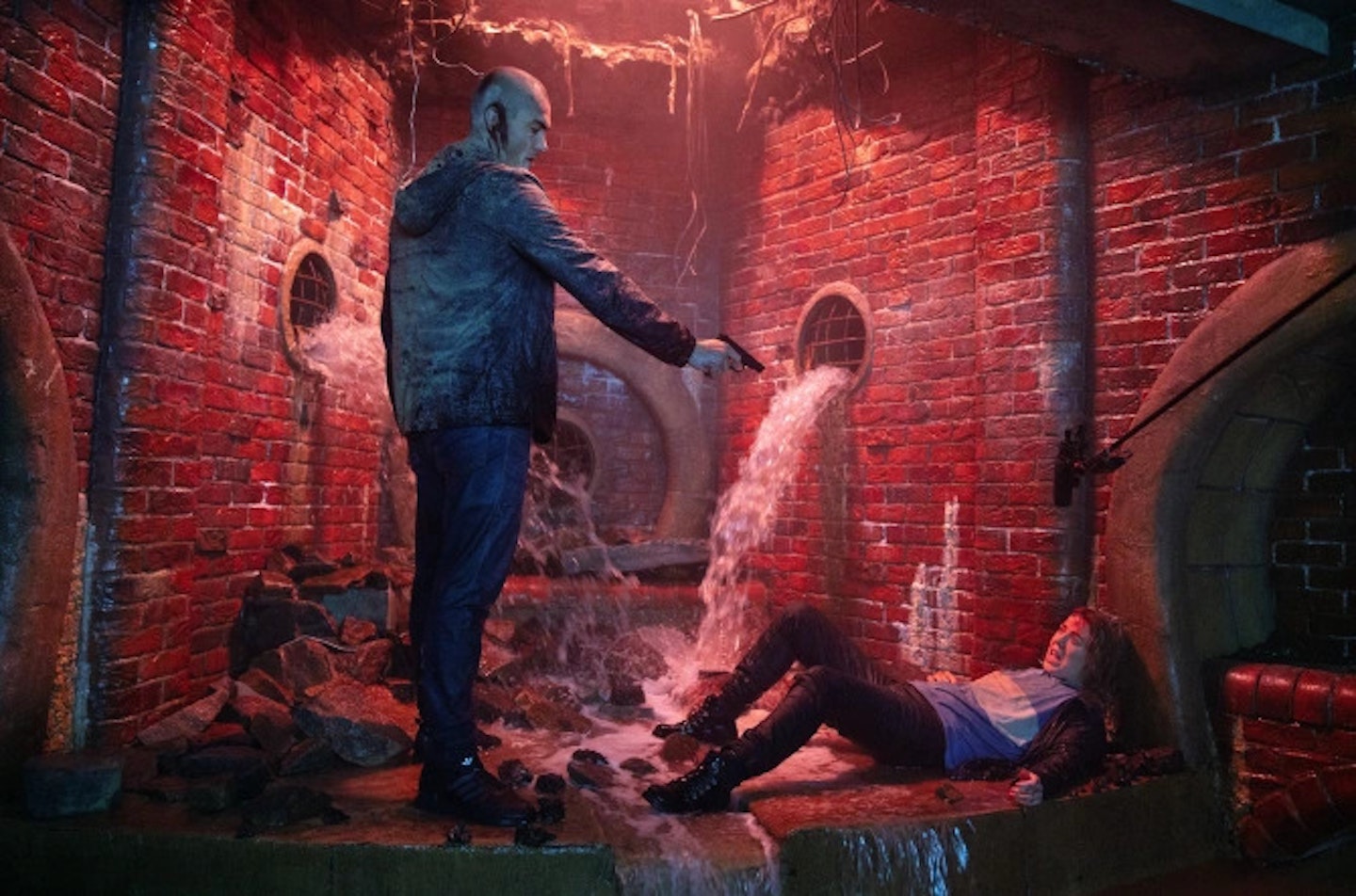 8 of 14
CREDIT: ITV
Soap Of The Year: Coronation Street
We asked @heatworld users to tell us which soap had exceeded their expectations in 2021 – and the answer was... Corrie! It's still the soap that above all others manages to combine tough storylines with genuinely funny dialogue and brilliantly observed characters. John Whiston, MD Continuing Drama, ITV, says, "We're so pleased that the readers of heat are loving what we love about Corrie at the moment, which is a combination of gripping, thrilling drama, important social issues and the usual seasoning of earthy humour. Thank you to them and to heat for this award."Runners-up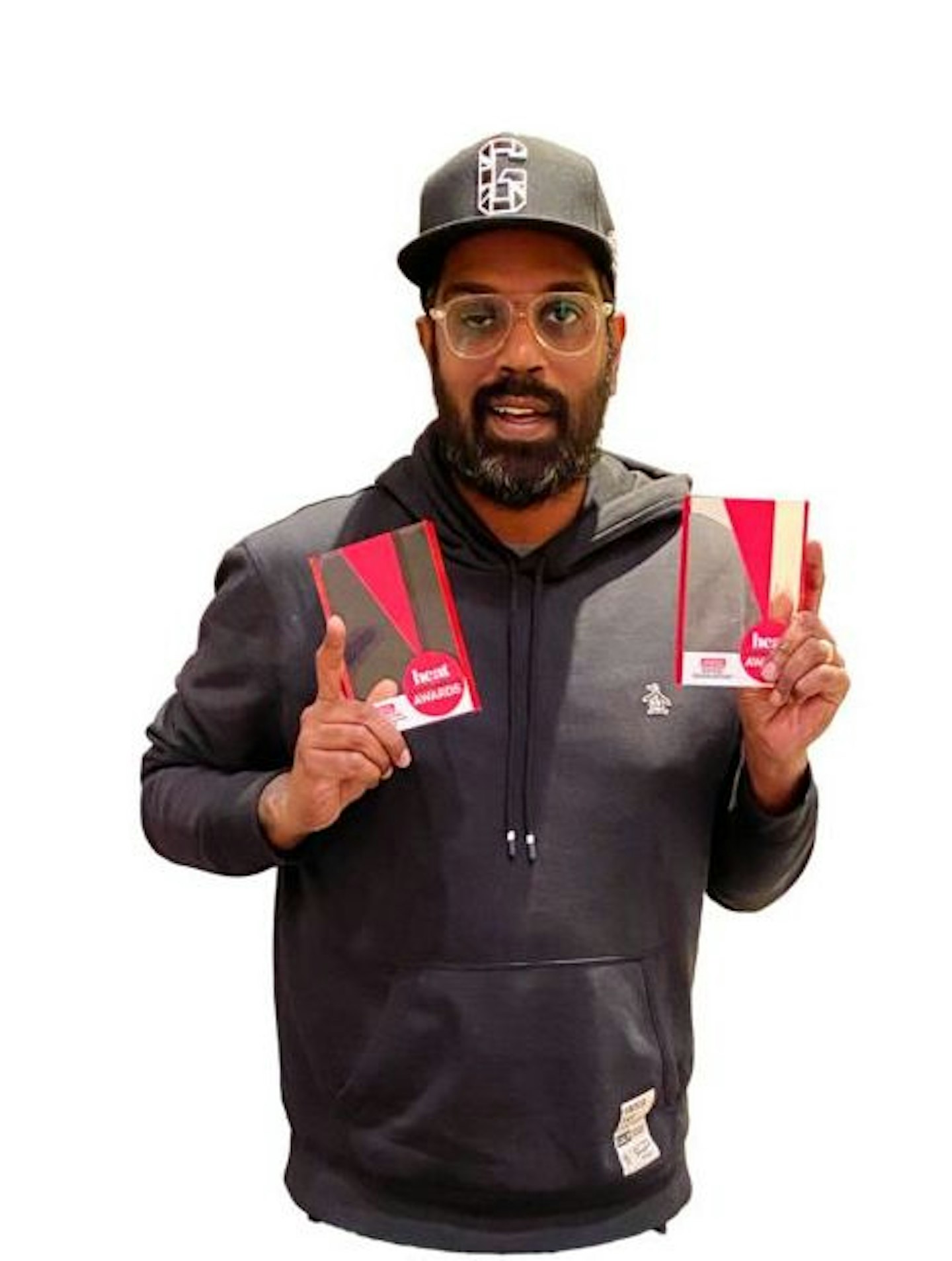 9 of 14
CREDIT: heat
Comedian Of The Year: Romesh Ranganathan
Romesh has taken over TV in 2021 and we couldn't be happier. The deliciously deadpan comedian became permanent host of Sky's game show A League Of Their Own, adapted his hit BBC2 series Ranganation to deal with lockdown, made some brilliant specials for Sky with buddy Rob Beckett and is now presenting the rebooted The Weakest Link. Oh, and his Wolf And Owl podcast is our favourite. He says, "Every now and again, something happens in my career that my wife would be proud of, and this is one of those times. Of course, the Comedian one means more than the Podcast one, because Tom Davis will take some of the credit for that."Runners-up GervaisAisling BeaMo GilliganJamie Demetriou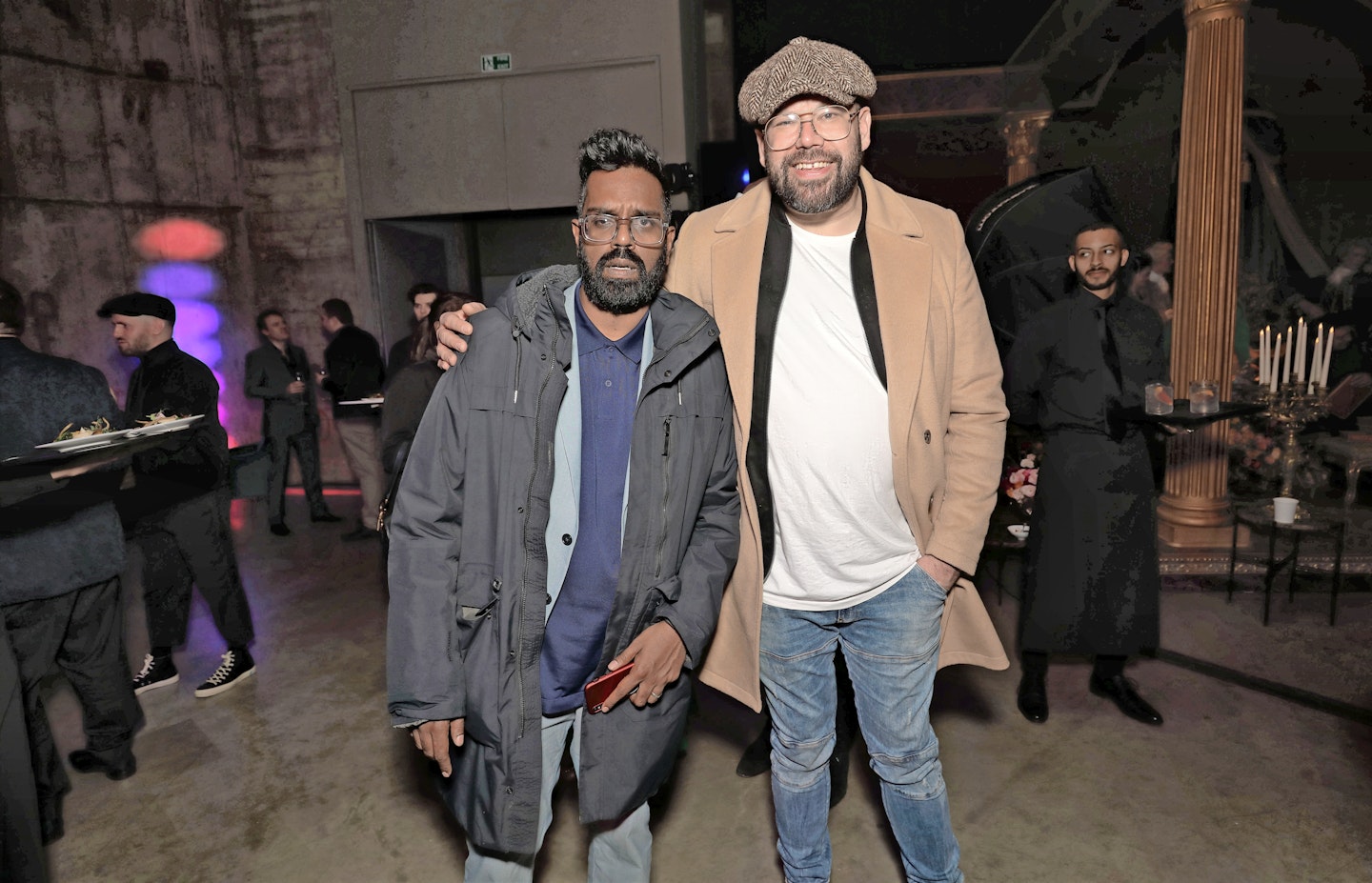 10 of 14
CREDIT: Shutterstock
Podcast Of The Year: Wolf And Owl
When friends Tom Davis (King Gary) and Romesh Ranganathan decided to do a podcast, they chose not to use a format. Instead, they just chat shit for an hour, but it's the best aimless chat you'll ever hear. Tom said, "This is humbling and amazing. To think, we started this just so I could hopefully grow Romesh's brain and make him realise what an incredible world we live in."Runners-up Buxton PodcastThe Empire Film PodcastFortunately (Fi Glover and Jane Garvey)Talk Art (Russell Tovey and Robert Diament)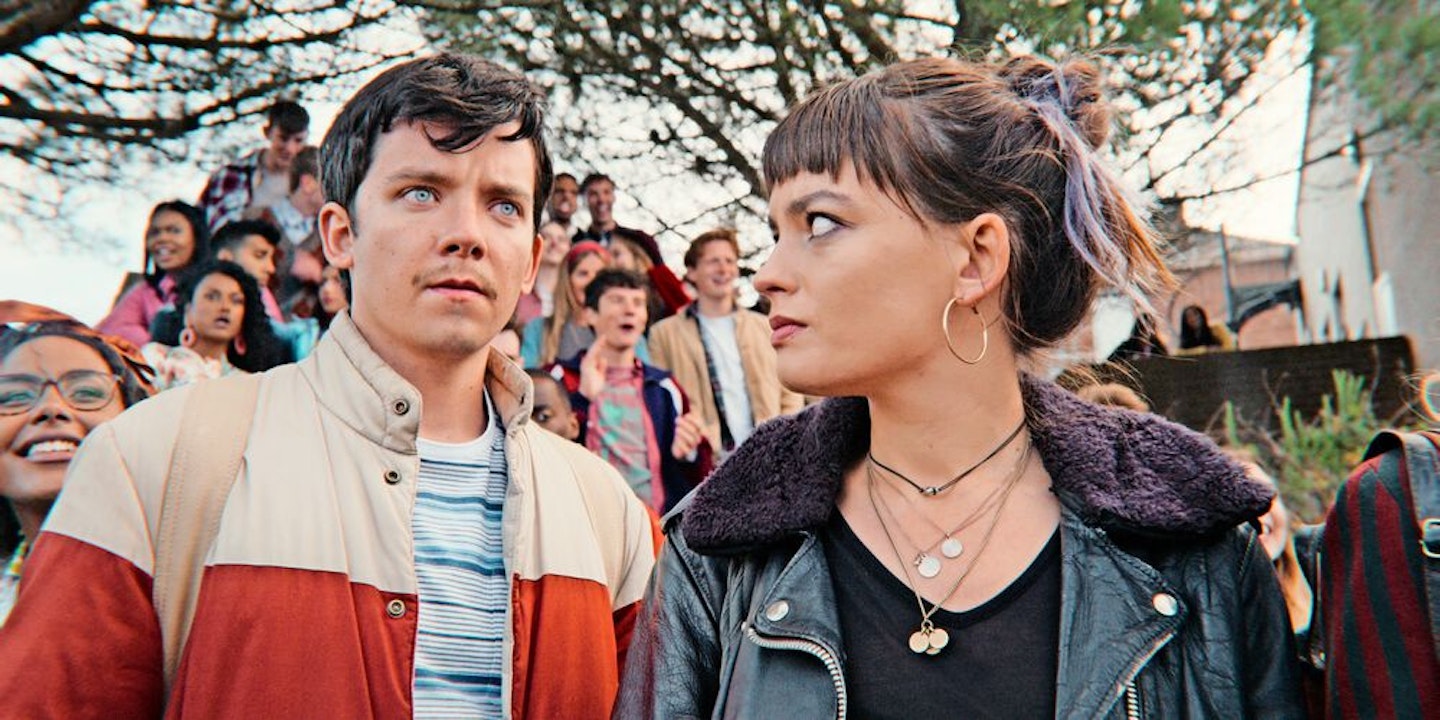 11 of 14
CREDIT: Netflix
TV Binge Of The Year: Sex Education (Netflix)
Just when you thought Sex Education couldn't get any better, along came the third season, which saw the students of Moordale riled by a new headmistress into a glorious rebellion. Showrunner Laurie Nunn says, "Bingeing TV has got a lot of us through the harder moments of 2021, so it's lovely to think our show connected with people. Thanks, heat!"Runners-up 's A Sin (Channel 4)Ridley Road (BBC iPlayer)Squid Game (Netflix)The White Lotus (Sky/NOW)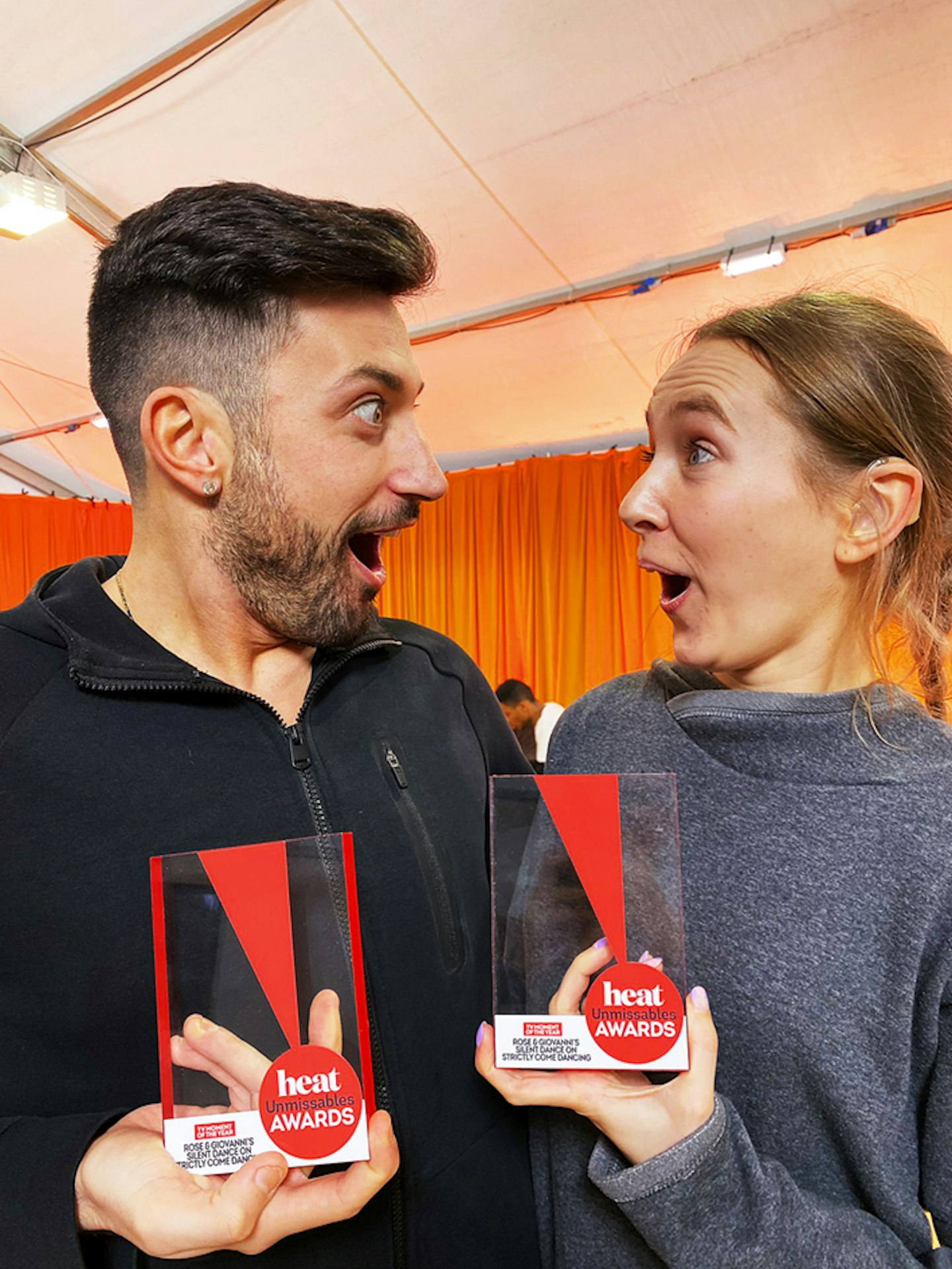 12 of 14
CREDIT: heat
TV Moment Of The Year: Rose and Giovanni's Silent Dance (Strictly Come Dancing, BBC1)
The breathtaking routine, when Rose Ayling-Ellis and Giovanni Pernice danced to the soundtrack of Clean Bandit's Symphony, was beautiful enough, and then they included ten seconds of complete silence in the middle of it. And we all welled up en masse. Rose and Giovanni say, "Thank you so much to heat for this award, we're very grateful. This dance meant so much to us and we are so proud that we could show a glimpse into Rose's world and represent the deaf 'OMG!' community in this way. We will both remember this 'Unmissable' moment."Runners-up reunites with her teacher (An Audience With Adele, ITV)Dec impersonates Boris Johnson (I'm A Celeb..., ITV)Tom trashes Greg's office (Succesion, Sky Atlantic/NOW)Ritchie's sex montage to Hooked On Classics (It's A Sin, Channel 4)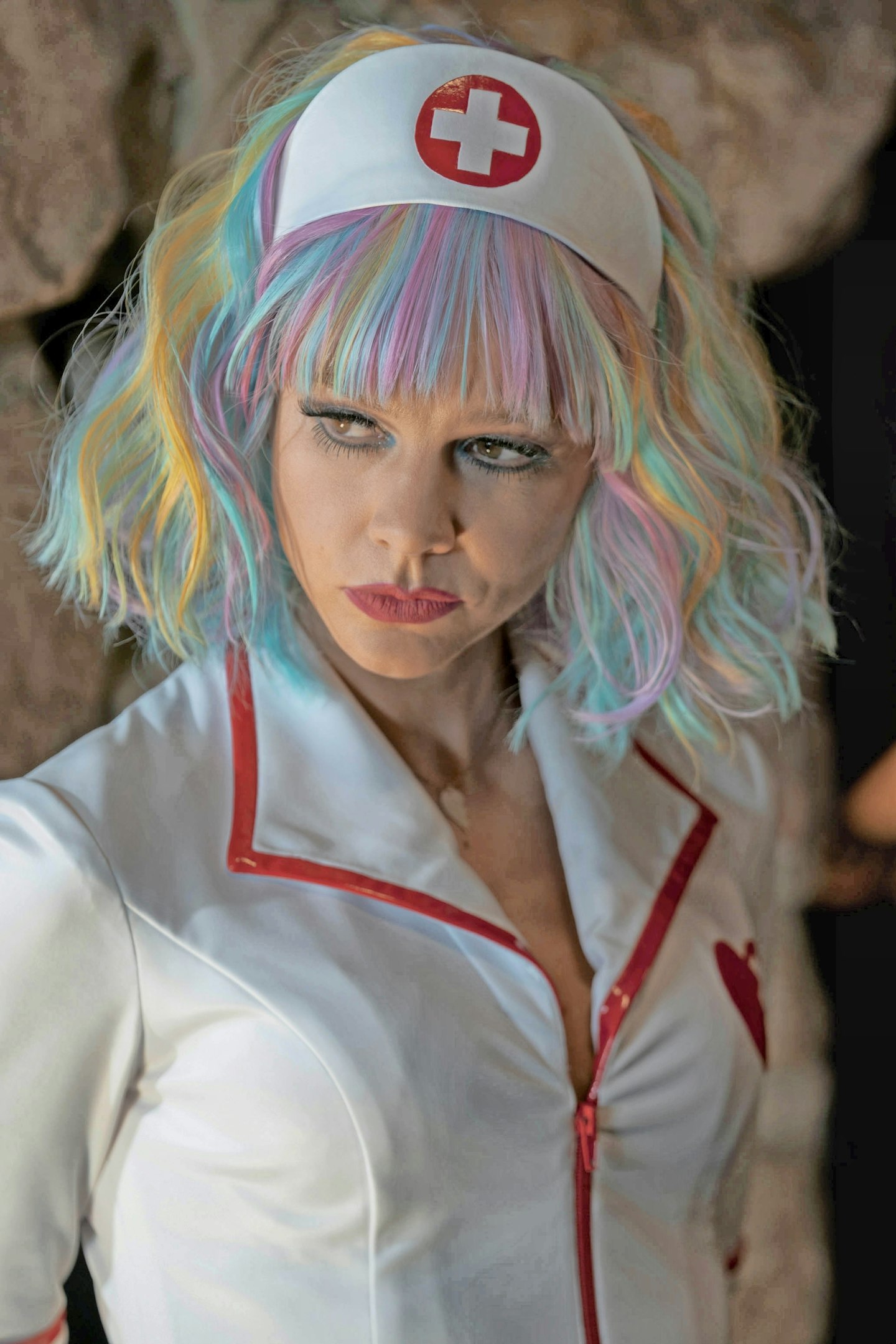 13 of 14
CREDIT: FilmNation Entertainment
Film Of The Year: Promising Young Woman
Until Promising Young Woman came along, its writer/director Emerald Fennell was best known for her role as Camilla in The Crown, as well as showrunning the second season of Killing Eve. But nothing could've prepared us for her spectacularly thrilling movie debut. With a transformative performance from Carey Mulligan as a kind of feminist vigilante, it's a remarkably entertaining, but deeply provocative piece of work.Runners-up Time To DieSpencerThe Power Of The Dog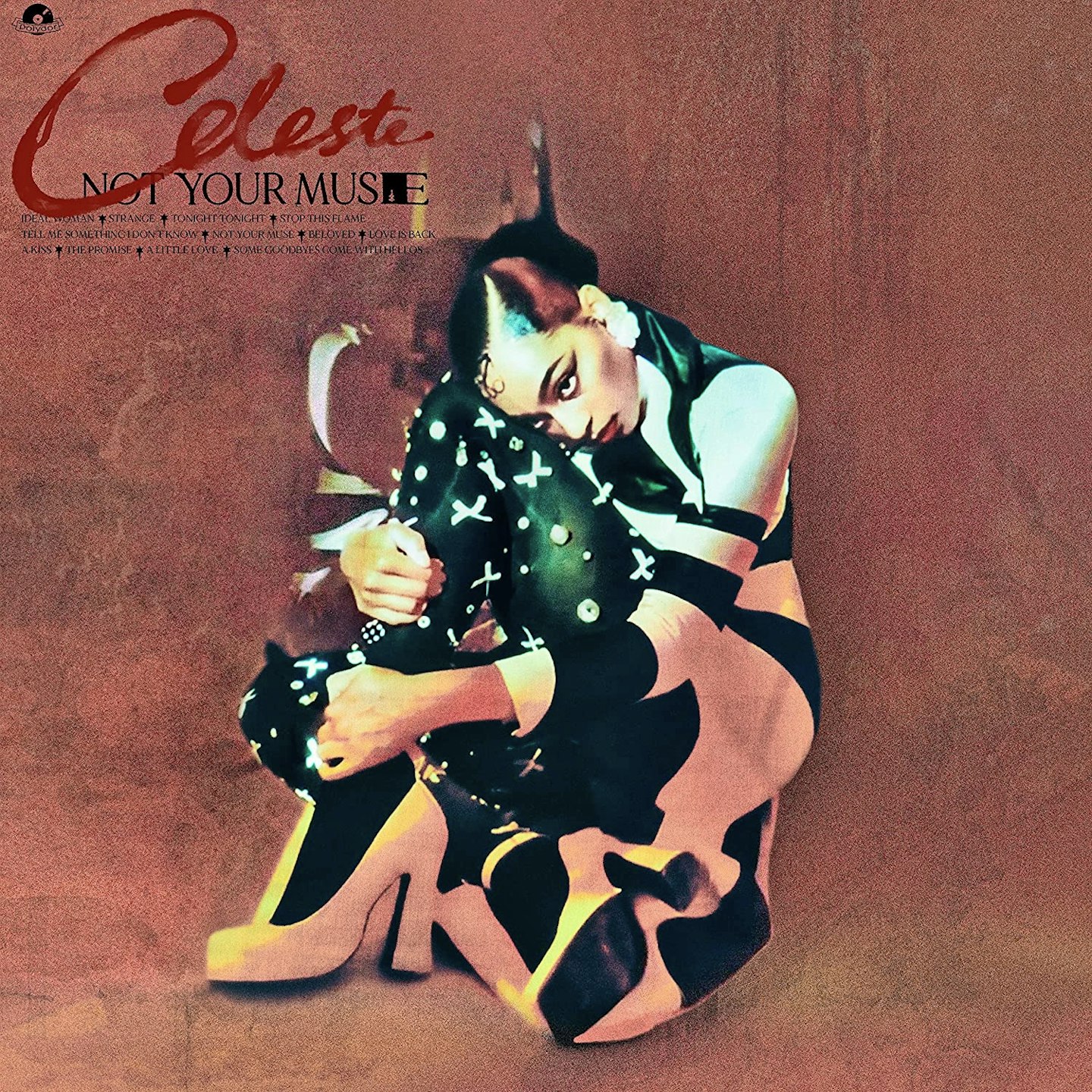 14 of 14
CREDIT: Polydor Records
Album Of The Year - Not Your Muse by Celeste
The debut album by British singer/ songwriter Celeste came out in late January 2021, and despite new albums since from Adele, Coldplay, Ed Sheeran and even Abba, none have managed to dislodge Not Your Muse from our number-one slot. The singer's extraordinary vocals are perfectly matched by the beautiful melodies.Runners-up ParksAdeleDaveElton John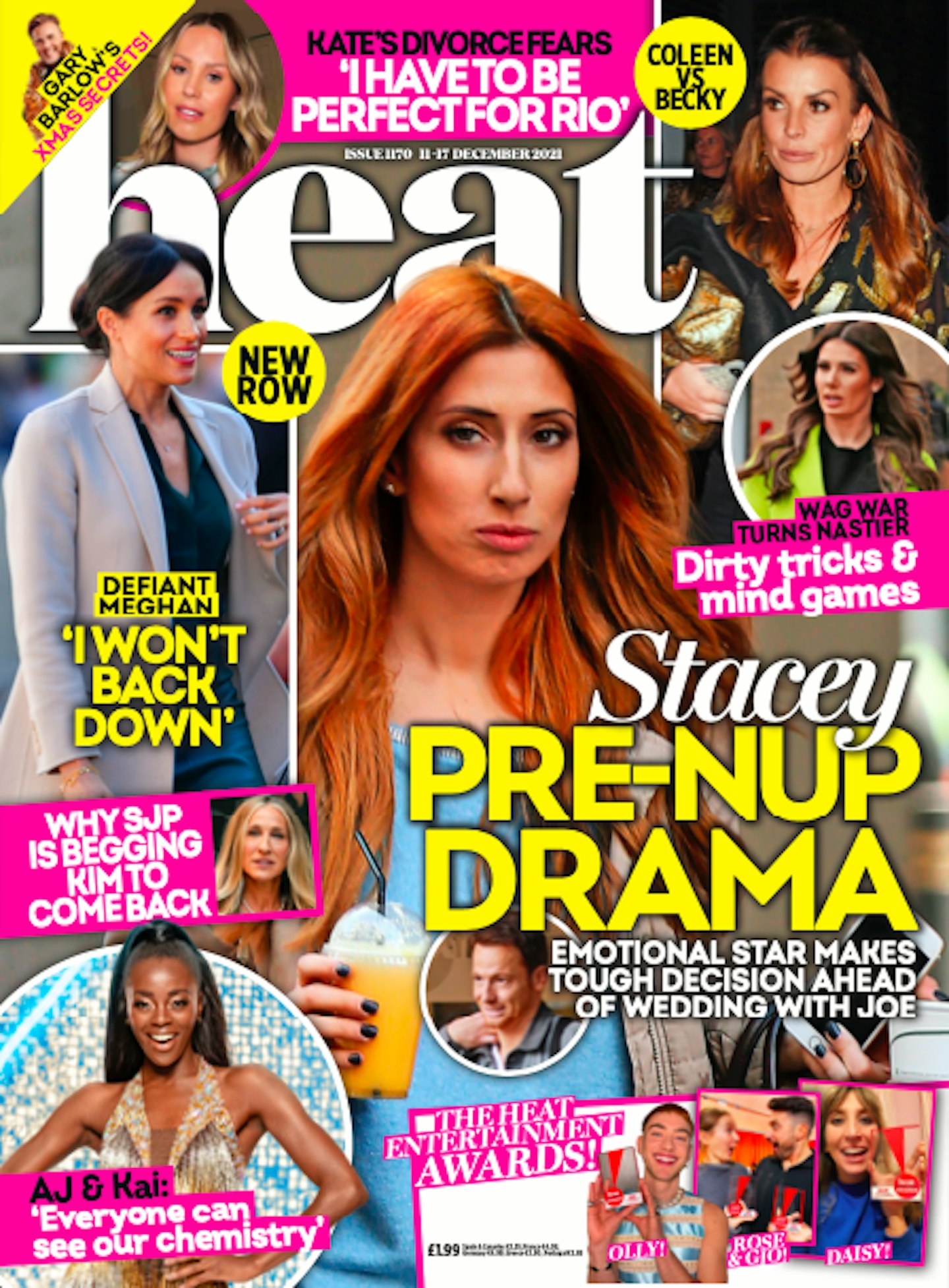 Look! More news!
Will Holly Willoughby be replaced by Josie Gibson on This Morning?
11 jaw-dropping TOWIE couples who should never have got together
In other telly-related news, there's hella behind-the-scenes Selling Sunset drama as real estate agent and reality star Chrishell Stause continues to ruffle feathers at The Oppenheim Group after revealing she's dating boss Jason Oppenheim.
An insider close to the cast of the Netflix hit show tells heat, "Chrishell has been rubbing a lot of people on the cast the wrong way since she and Jason [Oppenheim – head of The Oppenheim Group] started dating.
"Everyone's super positive to her face about it, but behind her back there's a lot of gossip and jealousy over her getting special treatment from the boss. She's totally oblivious to it though because they all support her to her face."
Read more entertainment news in the latest issue of heat magazine - OUT NOW.