Amber Davies was the winner of Love Island 2017 and offered the best shocked face ever (if you don't know what we're talking about google it, you won't regret it), but now it's our turn to be surprised as the ex-Islander has revealed her new lighter locks.
During her time in the villa Amber, who was coupled up with Kem Cetinay, always had her hair long, dark and glamorous and since she won the show over five years ago (has it truly been that long?), she has showcased a range of colours and styles.
Amber had a blonde moment in 2020 and was even a red head for a hot second back in 2017 but most recently she has been keeping her hair dark, that was until she revealed her new lighter hair on her social media.
Changing it up once again the West End star has gone for a dark golden blonde and shared before and after pictures on her Instagram Story for her followers to see.
Adding the caption "Tap for new hurrrrr," Amber showed her mid-length dark brown hair before her trip to the salon.
The after photo is a similar selfie style pic but with Amber's new, dare we say, 'bronde' hair.
The reality star added croissant emojis to photo and we assume it's because her hair is a golden baked pastry shade and NOT because it smells like the buttery treat, but we could be wrong.
Either way the new hair colour is a total vibe and perfect for the warmer months we are all begging for (sorry but -2 degrees it simply not an acceptable temperature).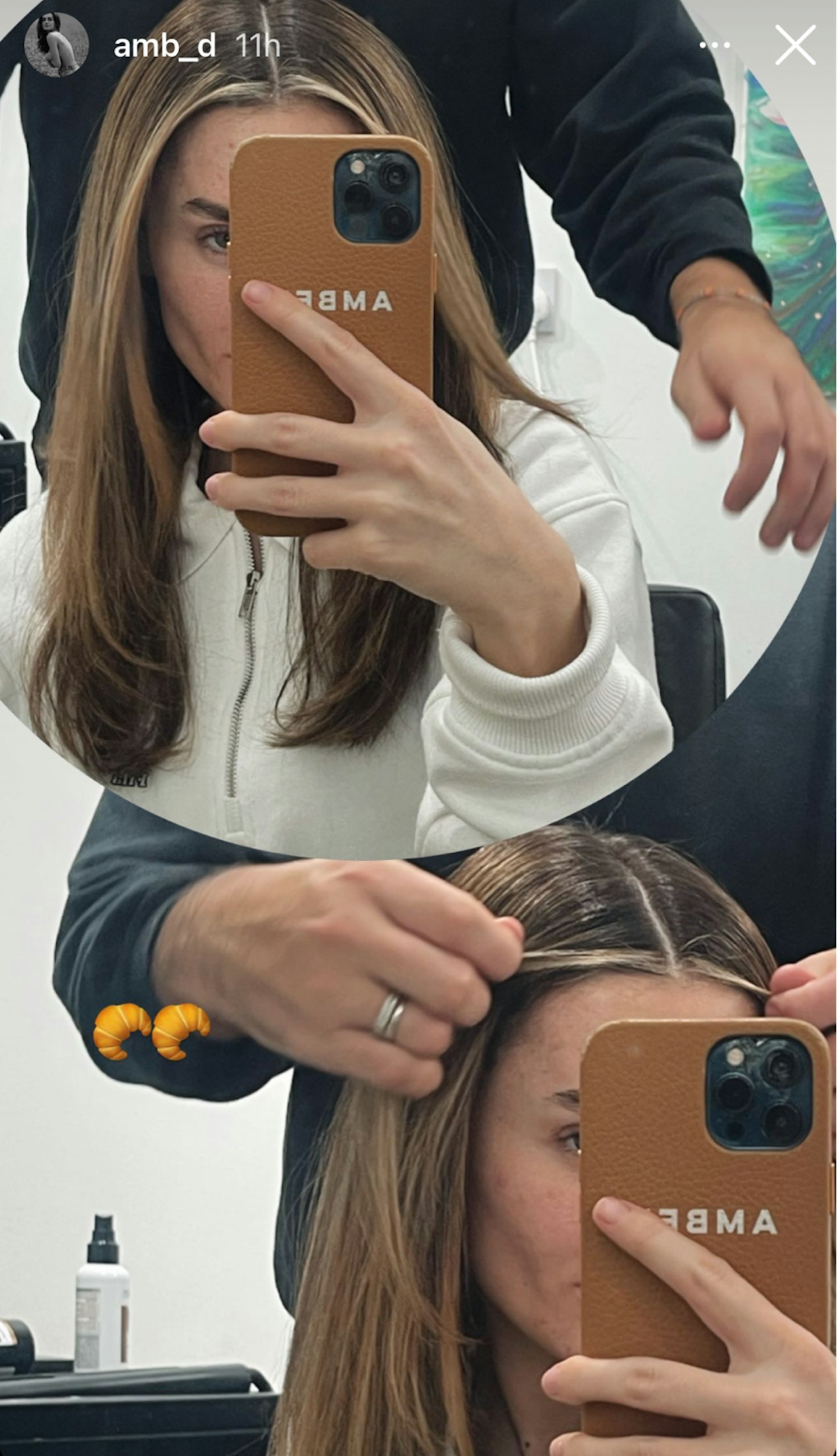 Amber is currently starring in Back To The Future: Musical where she plays the role of Lorraine Baines but we're sure her new light hair won't be a problem as Amber usually rocks a rather fetching 80's style wig for the show.
WATCH: 'Lana And Ron!': Paige & Finn React To Love Island 2023 Cast