The one thing you can say about the cast of Love Island 2022 is that they are always serving looks.
During their time in the villa, the guys and gals of series eight thrived in the style stakes. They knew just how to make a chat around the fire pit look like a photoshoot and a crawl across the terrace catwalk-worthy.
The 2022 Islanders have continued to offer up some effortlessly chic looks since the show ended, none more so than Love Island's coolest couple; everyones favourite it girl Indiyah Pollack and her equally as stylish gentle giant boyf Dami Hope.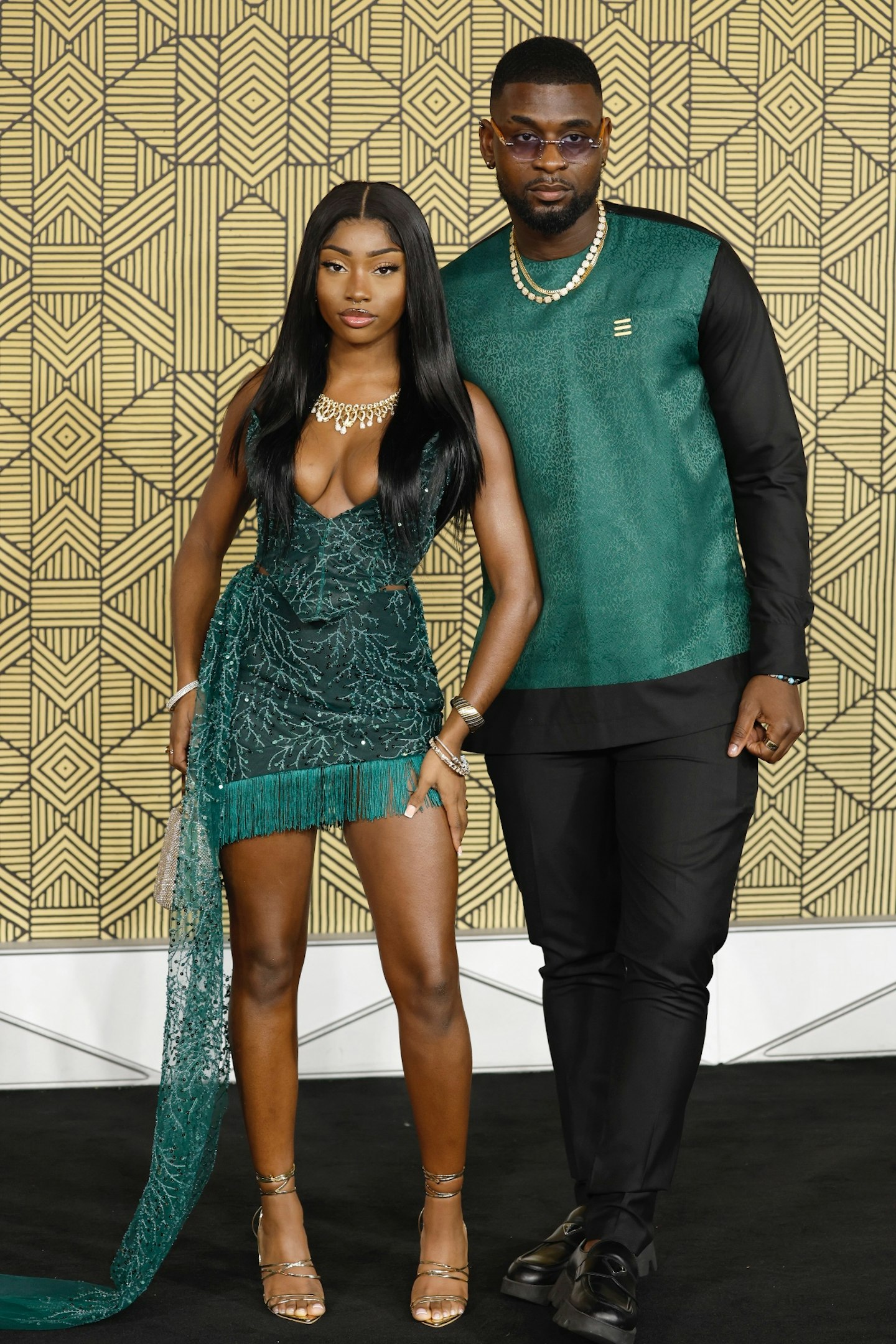 But a recent tweet from the Irish Islander has us questioning everything we have ever claimed about Dami and how cool he is, because sorry who is this and what have you done with Dami?
Responding to the question "What did you look like in 2014?" on Twitter, Dami posted two photos of himself from back in the day with the caption, "Bombastic side eye criminal offence."
The hilarious responses from Dami's followers came flooding in because, let us be real, Dami was not lying when he said "criminal offence". Everything about the photos are borderline offensive. Don't even get us started on the bleached 'do and the dog tags.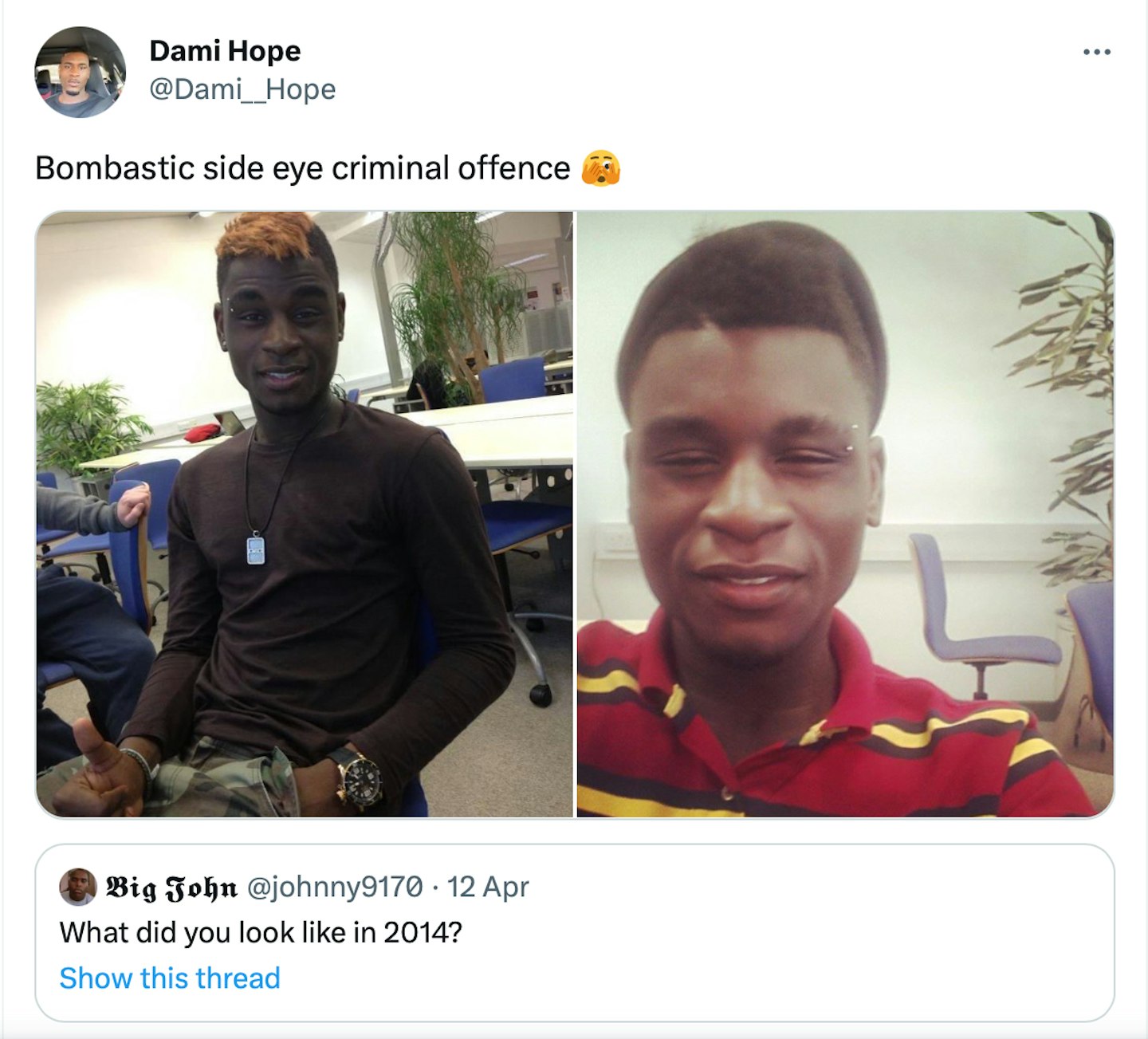 One person jibed, "Dami picture one, please come and be explaining 😭" with the Islander responding, "I have no words I was under duress I'm sure if it 😭."
Another simply commented, "Tf is this," which seems to be the general consensus as another fan tweeted, "You're joking me. This has to be an edit Dami pls…"
Indiyah was noticeably absent from the Twitter interactions, but the style queen certainly had thoughts when her boyfriend uploaded photos of him with dreadlocks in a tweet a few days prior.
Dami posted a few snaps of him with dreads after giving himself a makeover using a filter and wrote, "Guys I think I'm gonna let the Caribbean in me out now 😂☀️🇯🇲."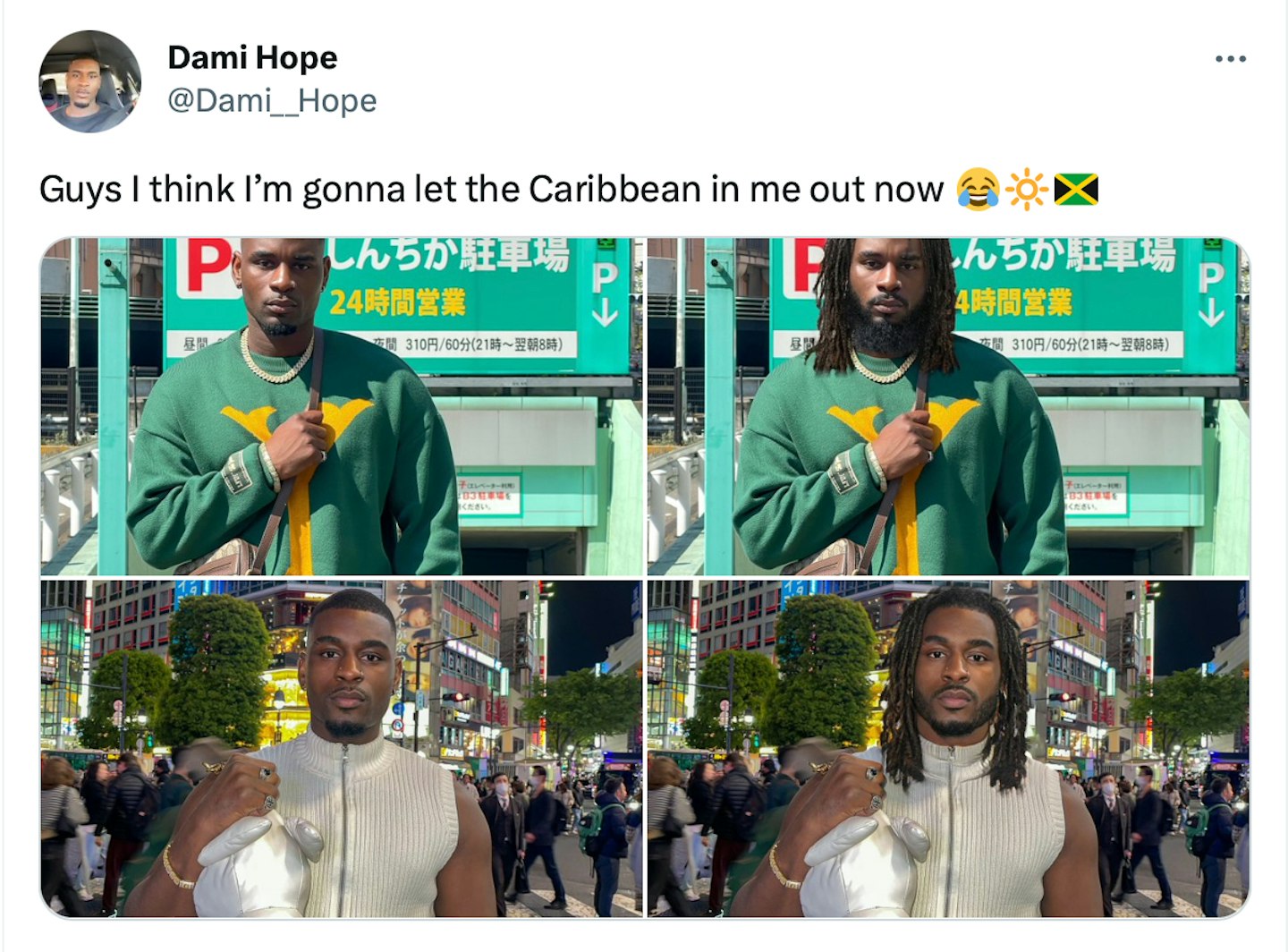 But it was his girlfriend's response that had fans in hysterics as Indiyah tweeted, "Does Dami know with these locs it'll be against the law to go outside?"
One person replied, "No hot boy summer for him lmfaoooo," and another said, "Lock him up babe 😂."
Dami might not suit that questionable shade of ginger blonde but there is NO ONE who could make that work (besides maybe Indiyah). However, those dreads on the other hand are a vibe and with Indiyah rocking a cooler than cool mullet it's only fitting Dami steps up with a new hairstyle too.
WATCH: 'GO WITH YOUR GUT!!!' Dami and Indiyah play Mr & Mrs 💍