No matter what your hair type, length or colour, we all want to banish those pesky bad hair days. But did you know the secret to soft and glossy locks is in your hair care routine? Getting into good hair habits will leave you healthier, stronger and fuller hair that even A-list celebs would be jealous of.
From protecting your hair from the sun to switching up your hair routine during the winter, our hair care routine will change from time to time, but we've asked the experts for their top tips on maintaining lustrous locks all year round.
Get the most out of wash day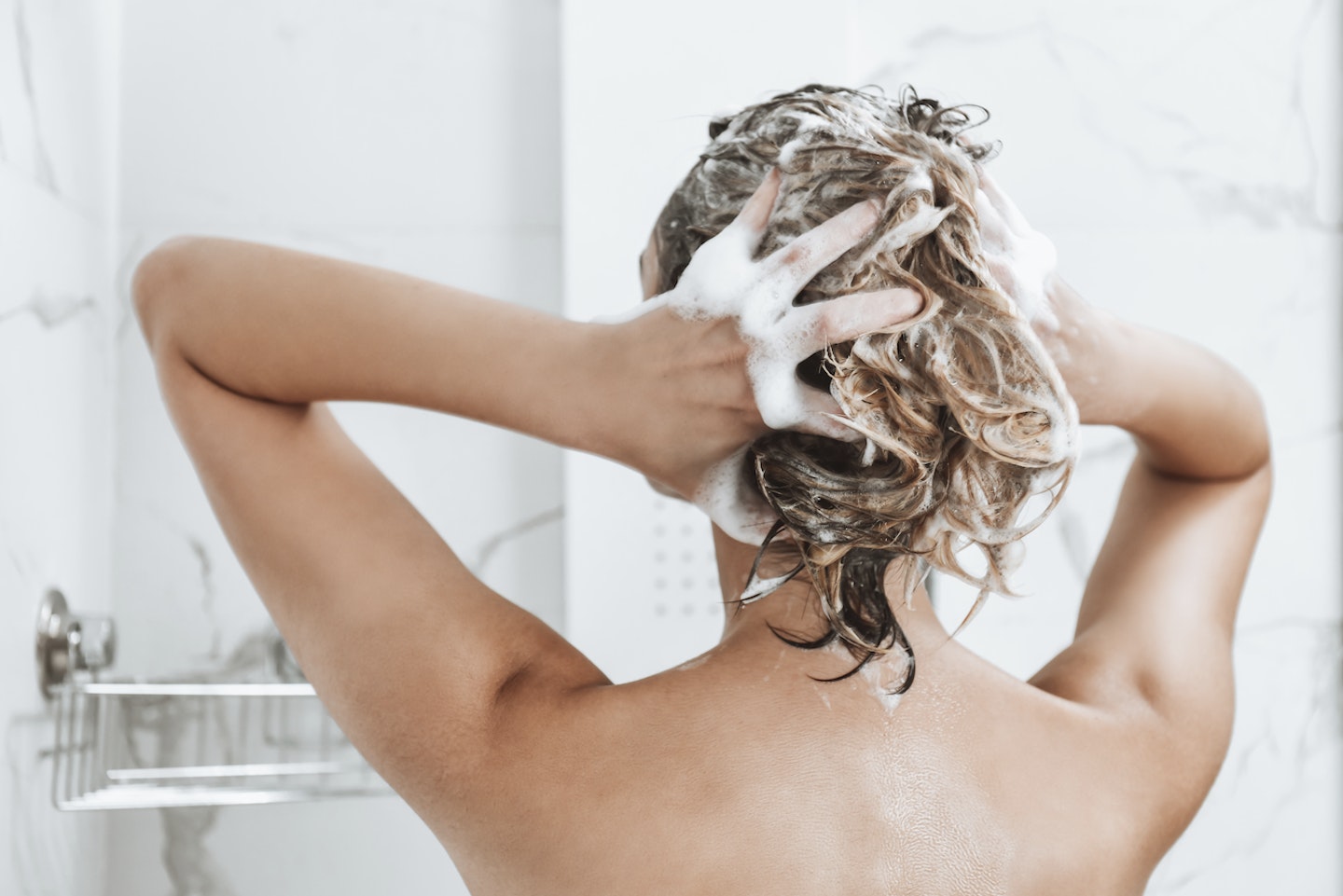 Our hair care should always start with the basics: shampoo and conditioner.
Everyone's hair is different, so the trick is to find what works for you. Owner of Hair & Bone Salon and KAO ambassador Sam Burnett explains, "Investing in professional haircare products that are tailored to your hair-specific needs will promote healthy, easy-to-manage hair'. It can take a while to find the best product for your hair, but trust us, it will be well worth the wait!"
Of course, there is that age-old question, 'how often should I wash my hair?' Sam advises, "Overwashing the hair can not only dry it out your hair, but also your scalp, so I would recommend washing your hair about twice a week.
"I would also recommend regularly exfoliating your scalp once or twice a month to remove any dry areas and promote healthy hair growth."
For an extra treat, grab your scalp massager when shampooing. This nifty tool will stimulate your scalp without applying too much pressure and will help to get rid of any nasty dead skin cells.
Never forget to finish off your shower with that essential conditioner! This will hydrate your hair and leave it feeling soft and supple.
Gently squeeze out excess water from the ends of your hair, and apply a generous amount of conditioner to the mid-ends of your hair. Avoid getting conditioner on your scalp, as this will weigh down your strands and lead to flat, greasy hair. Distribute the product evening by brushing with a wide tooth comb and wait 1-5 minutes before rinsing to get the most from your product.
Treat yourself to a little extra moisture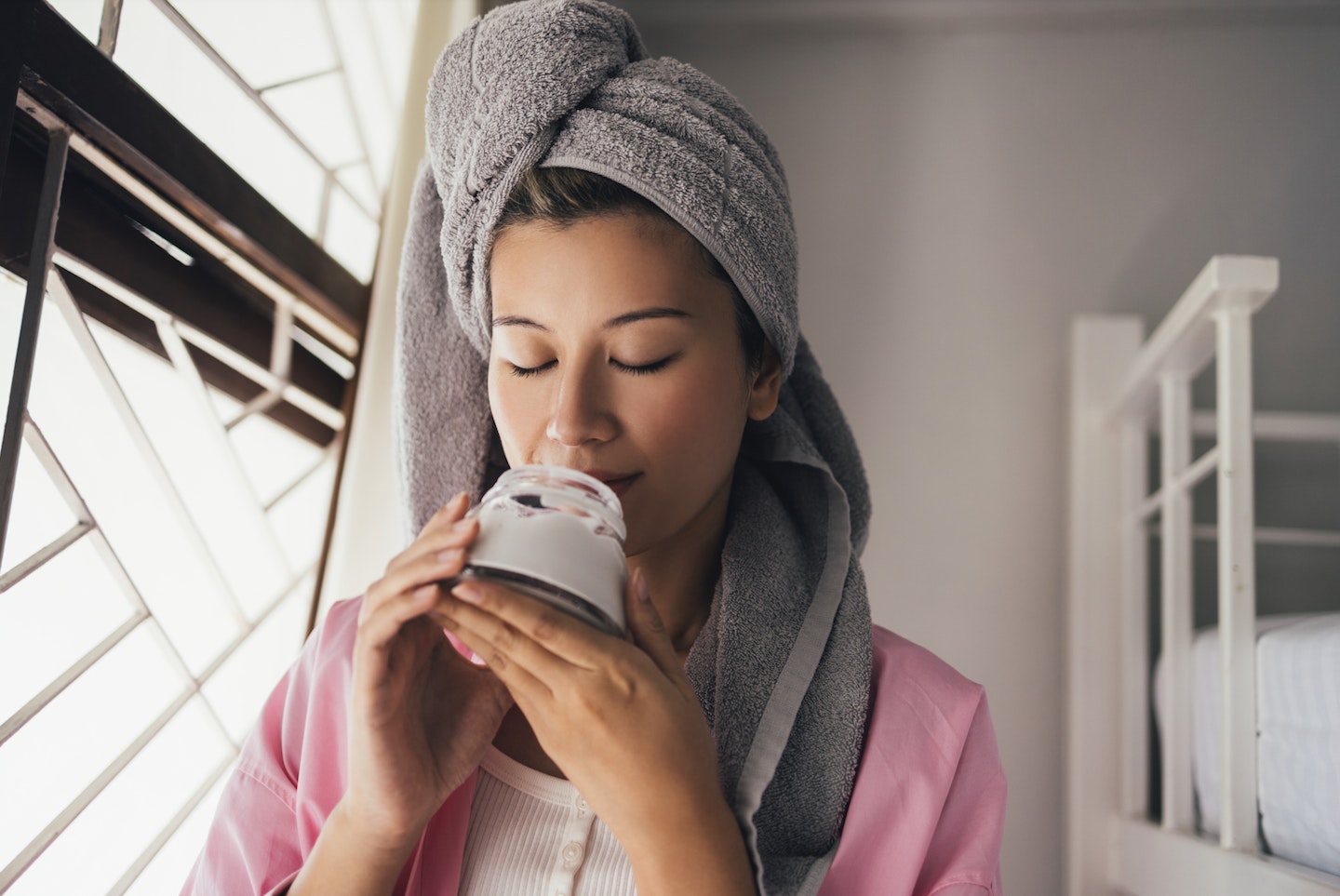 Applying a nourishing hair mask every now and then will seriously benefit your hair health.
Hair guru and founder of JVN Hair, Jonathan Van Ness explains, 'Try incorporating a moisturising hair mask into your routine 2-3 times a week, it really makes a positive difference to the condition of hair and keeps the lengths soft and supple.' This step is especially important for hair that is prone to breaking from over styling, as Jonathan explains, "It's a good tip for heat and colour-treated hair too as that needs more intensive nourishment."
Best of all, there is a hair mask for every budget. From premium salon brands to a delicious DIY maskyou can whip up in the kitchen – so there are no excuses for skipping a weekly mask!
Keep it natural
We all know that avoiding heat styling is generally better for our hair, but that doesn't mean you can simply wash and go.
Sam Burnett explains how it's important to avoid leaving the house with wet hair in the colder months, as this can dry out the scalp and cause flaking. So what should you do?
"If you like to dry your naturally, dry off the roots or wash your hair in the evenings." Sam also advises on gently brushing through hair before any tangles dry in, 'brushing them out can cause breakage, so ensure to comb the hair through when conditioning or after with the aid of a good leave-in conditioning spray'.
And if you really want to minimise breakage, we suggest investing in a wet hair brush for those post-shower styling sessions.
Have you got any protection?
We cannot stress this enough: heat protection is vital for healthy hair. Think about it, you wouldn't hold your hot curling iron with bare hands, so why would you put that same curling iron on bare hair?
Jonathan Van Ness agrees that heat protection is an essential part of the hair care routine.
"I've had so many clients who have asked me not to apply any product because they want their blow dry to last longer; but in reality, not putting any product on hair and then heat styling is the quickest way to prevent a blow dry from lasting."
"And skipping this essential product won't just ruin your blow dry," Jonathan adds, "You damage your hair; your haircut won't last as long, and colour will fade faster.:
If you are worried about product buildup, Jonathan advises to make sure you're using a silicone-free heat protectant that doesn't build up on the hair – you won't believe how much better it will look'
Brush it out
Step away from the hairbrush! Brushing your hair too often can cause breakage and frizz, so resist the urge to pick up that comb and stick to brushing once in the morning at once at night as a maximum.
And when you do brush, be sure to be as gentle as possible with your tresses. Start off from the ends and work your way up your hair to avoid unnecessary breakage – especially if you have long locks.
Beauty sleep
Is anyone else guilty of neglecting their hair care routine when it comes to bedtime? Well that's about to change.
Going to bed with your hair out can cause tangles, frizz and even damage your tresses.
Jonathan Van Ness suggests you should 'loosely gather your hair – no tension because that can create hairline breakage – into a swirly top bun, and then secure with a scrunchie'. And if you really want to add a touch of luxury to your routine, treat yourself to a real silk scrunchy, Jonathan adds, 'it's a really good way to help your hair get longer and healthier and prevent frizz'. Plus, a night-time bun will help make your blow dry last longer. Win win!
Healthy diet = healthy hair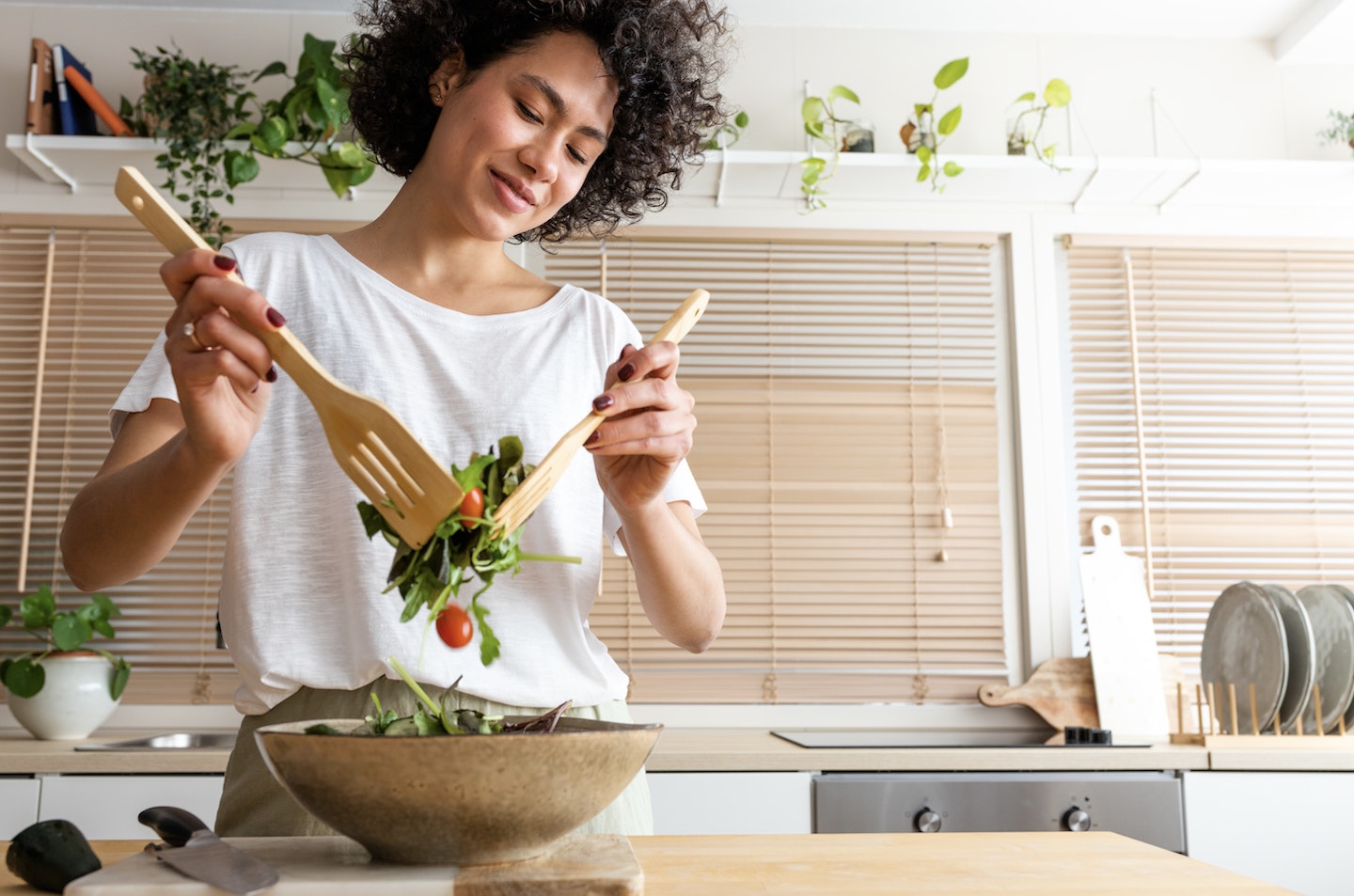 It may sound like a bore, but we shouldn't forget about what we eat when it comes to our hair care routine. Hannah Gaboardi, Trichologist and Viviscal Ambassador explains, "I always recommend my clients look after hair with an inside-out approach. Ensuring you are getting enough minerals in your diet for example eating spinach, fatty fish, nuts, sweet potato etc."
But don't fear if your diet hasn't been up to scratch, "taking supplements are great in keeping your hair cuticle healthy and nourished from the inside out."
Whether you're chopping up veggies for lunch or shopping for supplements, there are 3 key nutrients to look out for:
Omega 3 – usually found in fatty fish and nuts, Omega 3 will nourish hair and promote hair growth. 'It also reduces the inflammation that comes with hair loss' Adds Hannah.
Zinc – usually found in meat, poultry and green veggies. Hannah explains that zinc 'supports hair growth, strengthening hair follicles and increases thickness'.
Protein – usually found in meat, beans, pulses, eggs & dairy products. According to Hannah, protein is key as it 'strengthens the hair, prevents damage and takes away breakage and split ends'.
And if you really want to up your vitamin game, take it beyond your diet. "You need to look after your strands topically too, ensuring they're getting enough nourishment to support in overall hair health," explains Hannah. These essential minerals can be found in some of your favourite hair products or you can even give your hair a serious protein boost with a DIY egg mask.
Become besties with your hairdresser
Anyone trying to grow their hair long will hate us for saying this – but booking in regular trims are essential to keeping your hair healthy.
Sure, it may mean it will take slightly longer to achieve long locks (if that's what you're aiming for) just having an inch cut on a regular basis will help to maintain healthy hair and banish those pesky split ends for good.
The most important thing to having healthy hair is to stick to always make time for your hair care routine. It may feel like a process, but trust us when we say you'll be seeing the difference within months when your strands are feeling stronger and looking softer than ever. Buh-bye bad hair days!