if you're craving radiant, envy-inducing skin with an even tone and no dry patches or redness - join the club. We're all just on a journey to living our best no-make-up life. A simple, but key step that's often missed from beauty routines, but one that can make all the difference, is exfoliating.
Whether you're already a keen exfoliator and are searching for a new fave product, or you've never ventured into exfoliating before, a cleanser is a skincare hero that'll make life easier.
Capable of washing off grime and make-up while ridding our pores of built-up gunk, AND dissolving dead skin cells, exfoliating cleansers are hard-working multi-taskers that deserve more recognition.
We've rounded up some of our favourite exfoliating cleansers, including scrubs, balms and foaming washes, to help reveal your sparkliest skin yet.
The best exfoliating cleansers without microbeads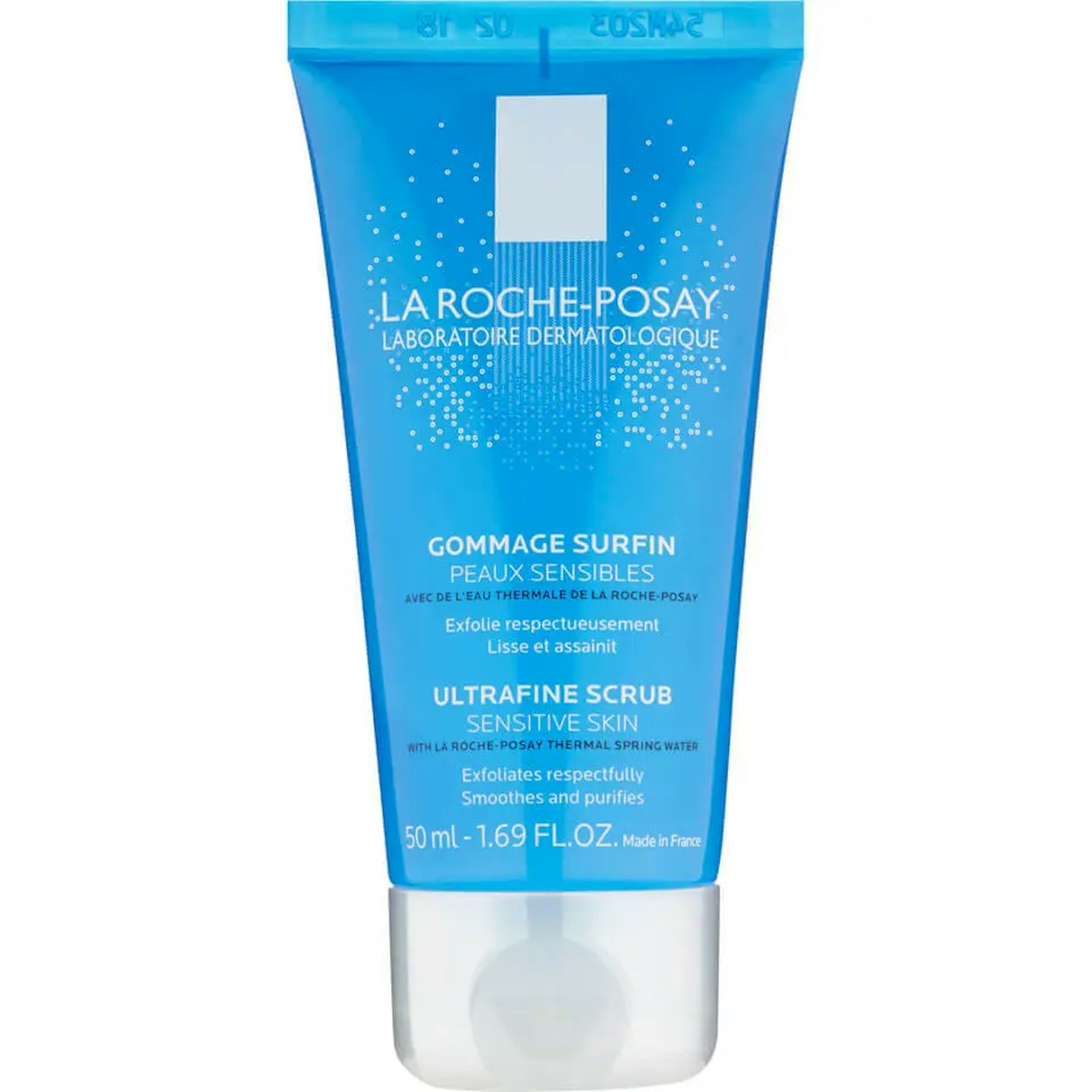 1 of 14
La Roche-Posay Ultra Fine Scrub
La Roche-Posay is known for its gentle skincare products, so if you have sensitive skin, you should definitely check out this range. This Ultra Fine Scrub smells amazing, and despite coming in a small tube, a little goes a long way.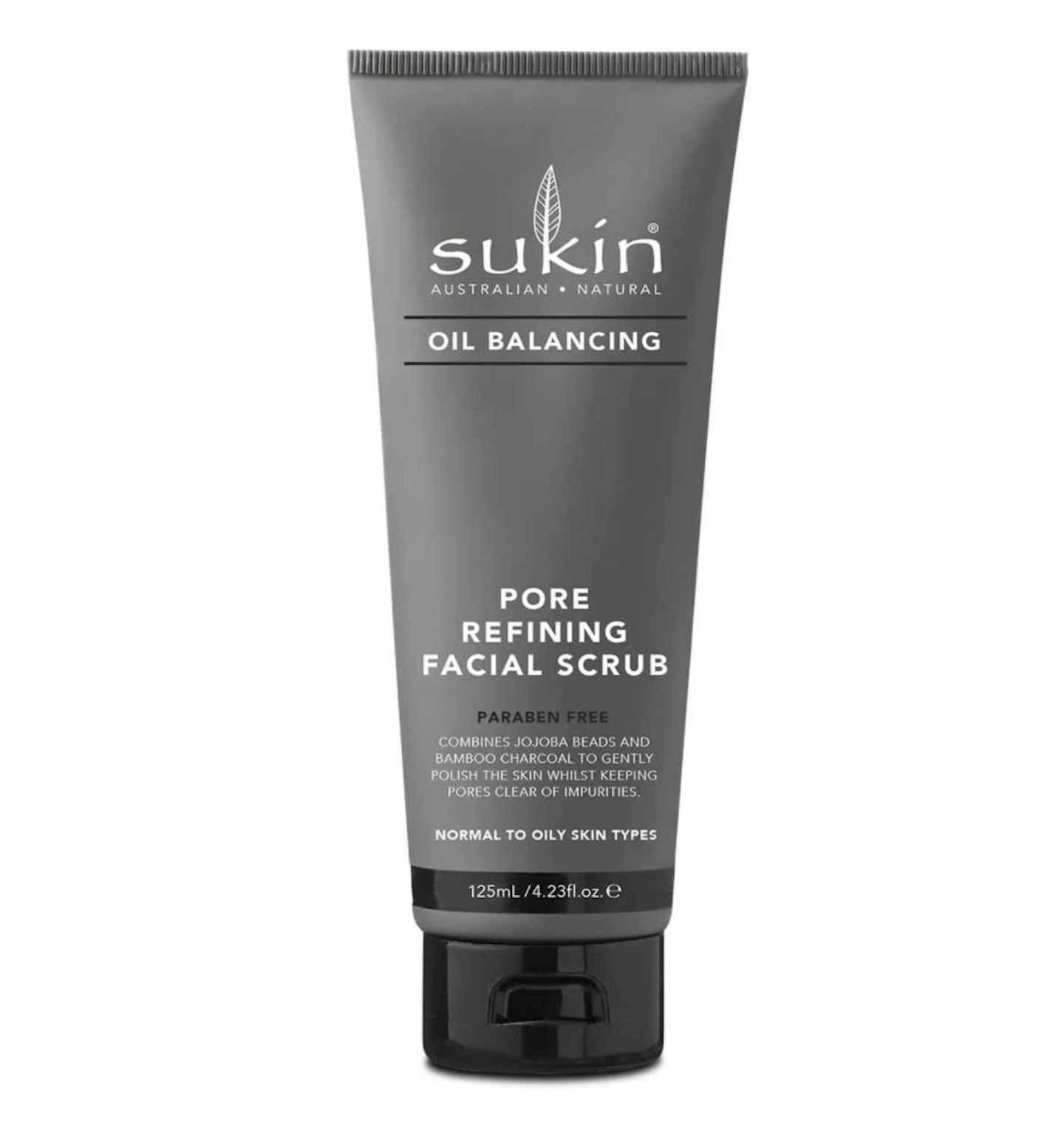 2 of 14
Sukin Oil Balancing Pore Refining Facial Scrub
Sukin is a top-selling Australian skin-care brand, and this product is a great exfoliator for combination skin. Gentle enough to use as a daily cleanser, while balancing the complexion and minimising oiliness, it's a fab all-rounder. The dark charcoal also adds an enjoyable spa vibe, without the cost.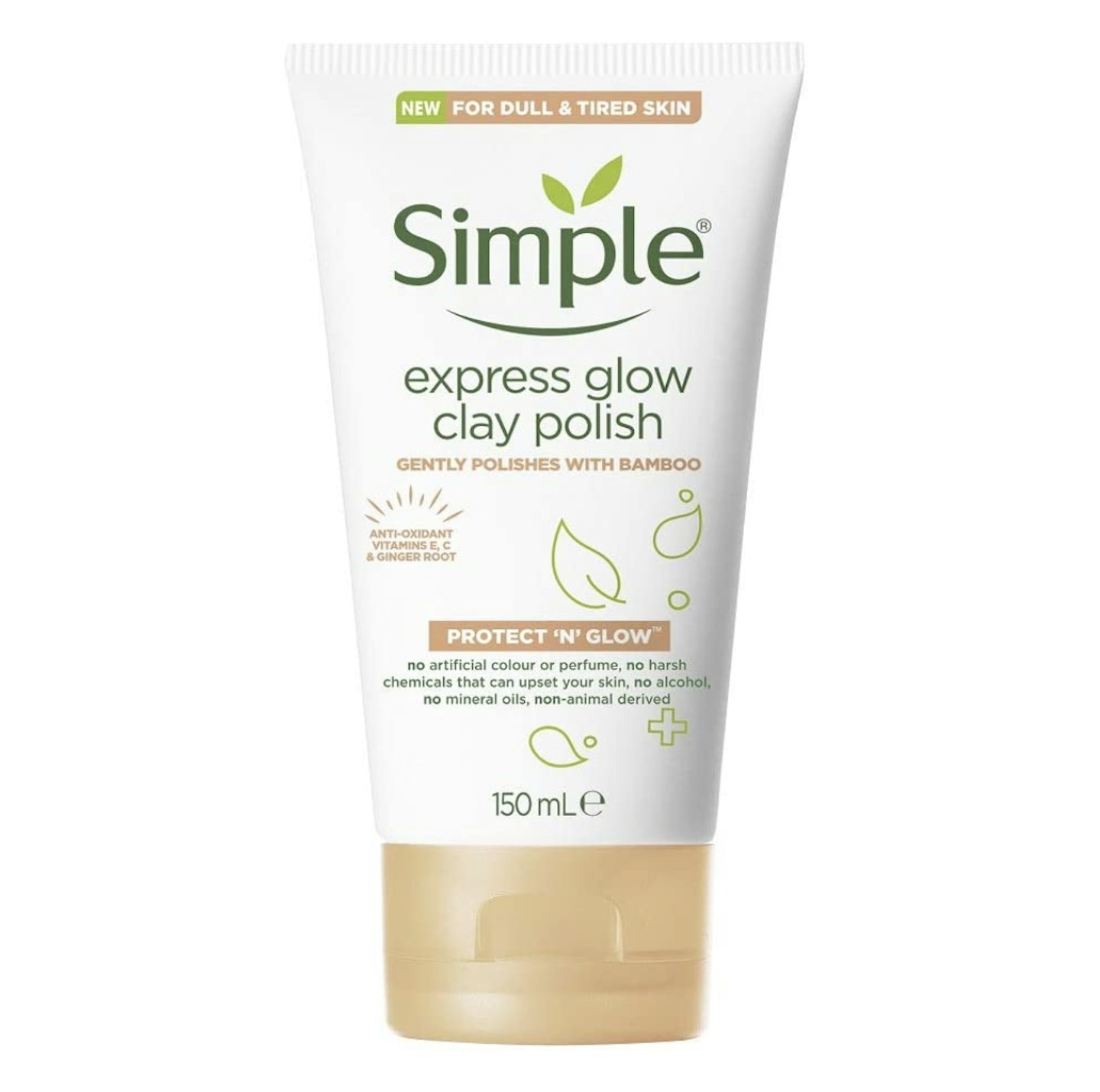 3 of 14
Simple Protect 'N' Glow Express Glow Exfoliating Cleanser Clay Polish
If you're searching for affordable skincare, you can't go wrong with Simple. This exfoliating face wash awakens the skin, with finely ground powder to gently exfoliate and clear skin.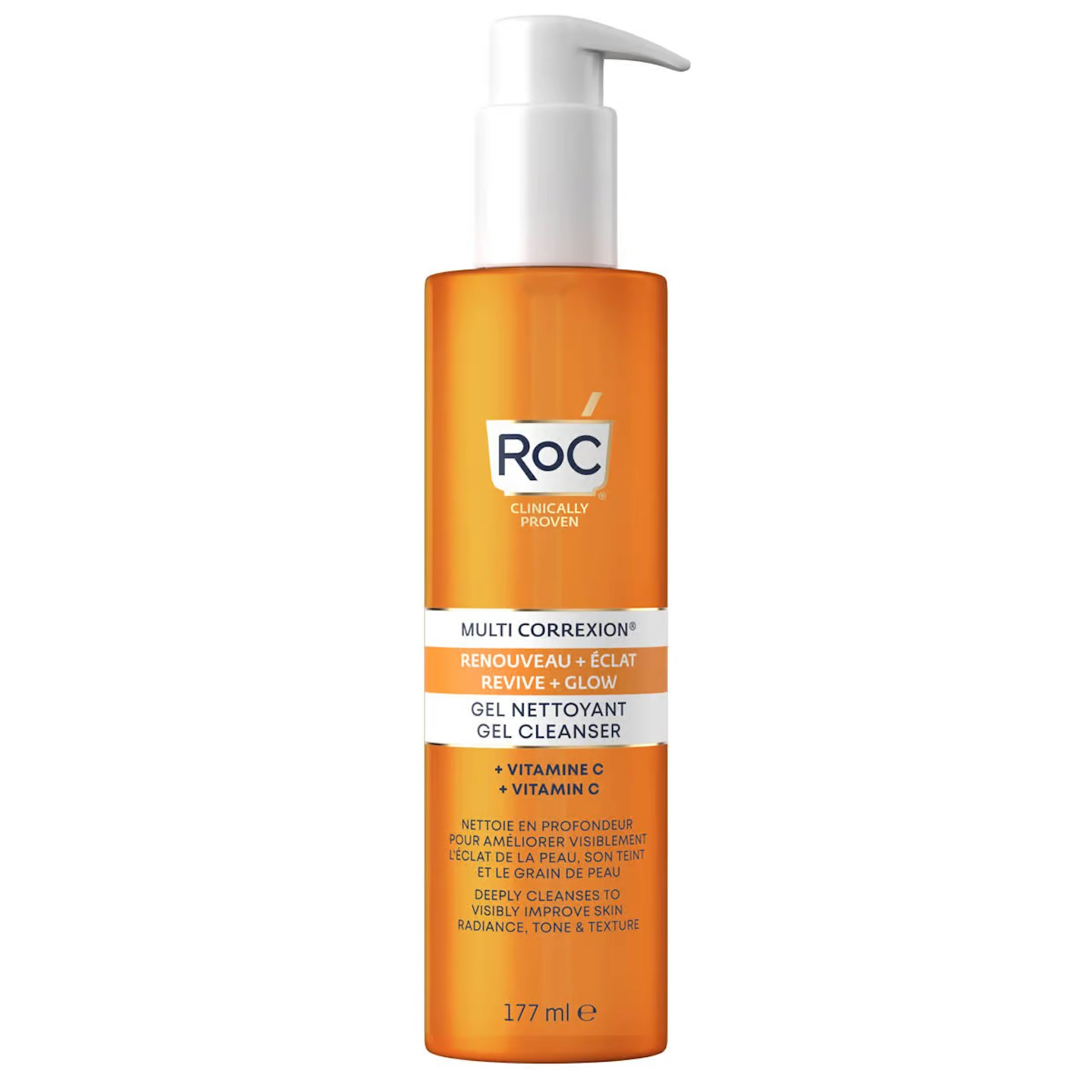 4 of 14
RoC Multi Correxion Revive + Glow Gel Cleanser
This gentle gel cleanser is all about the glow, designed to dissolve dirt and oils and reveal your most stunning skin yet. Along with vitamin C and fruit extracts, it contains glycolic acid to replenish skin without leaving it feeling dry.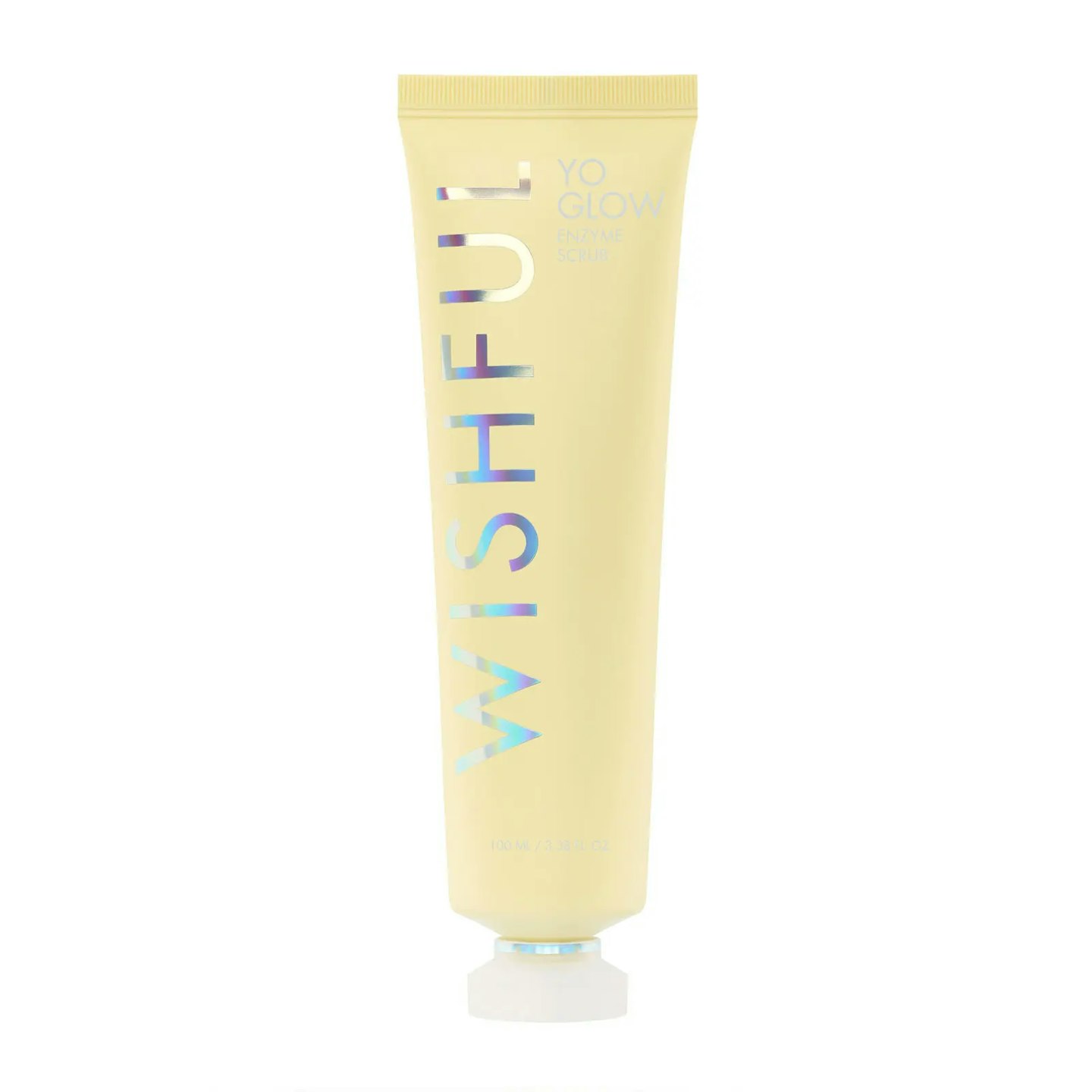 5 of 14
Wishful Yo Glow AHA & BHA Facial Enzyme Scrub
We're big fans of Wishful at heat, and this gentle but mighty exfoliating scrub scores highly. Infused with a combination of pineapple and papaya enzymes, plus BHAs and AHAs, your skin is left with a healthy glow, looking smooth and healthy. You'll absolutely feel the results from the first use.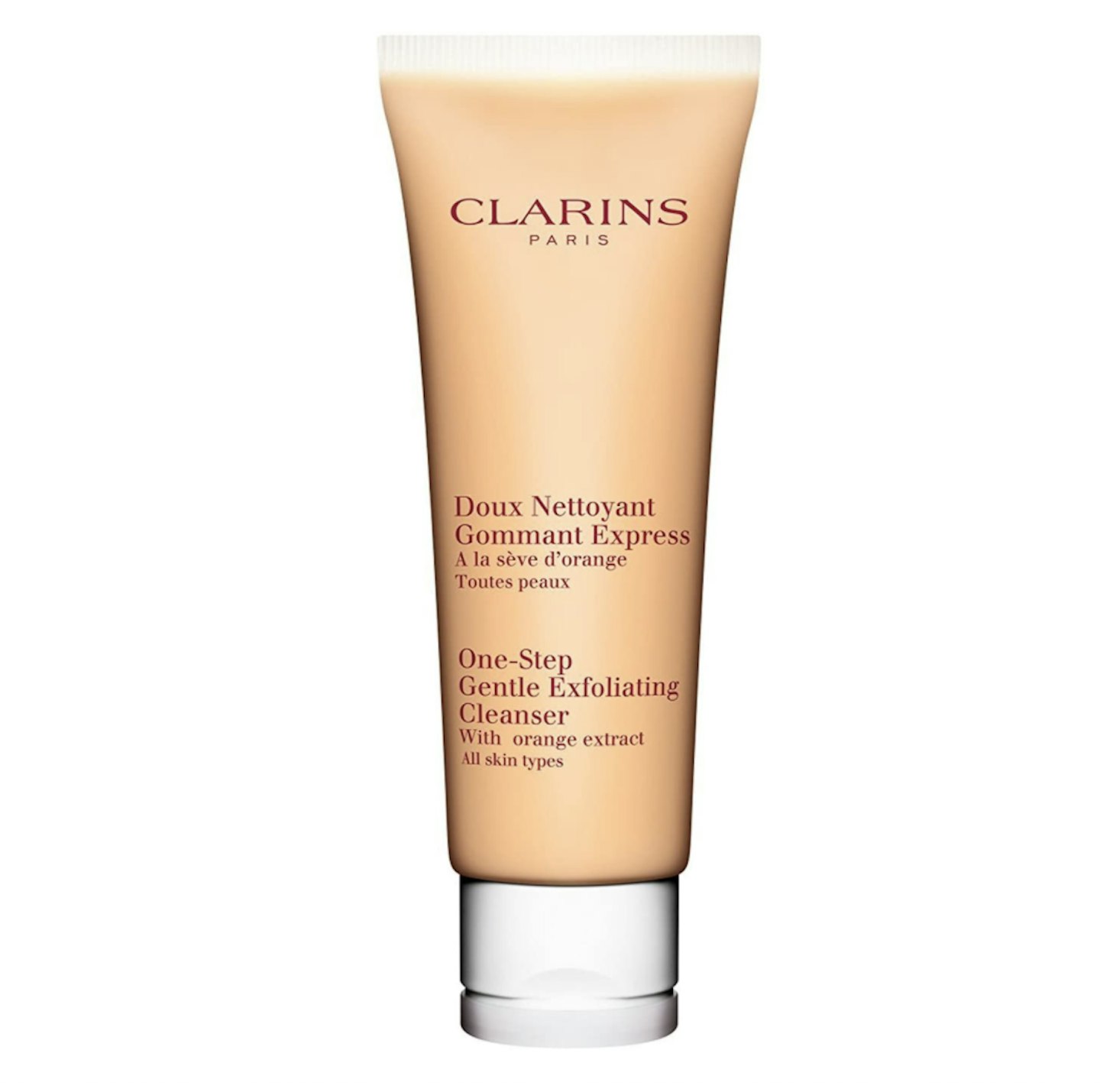 6 of 14
Clarins One-Step Gentle Exfoliating Cleanser
This product works well as both an exfoliator and toning cleanser, coming in a shower-friendly easy-to-use squeezy bottle. It's also gentle enough for daily use and the orange ingredients are highly effective and refreshing on oily skin.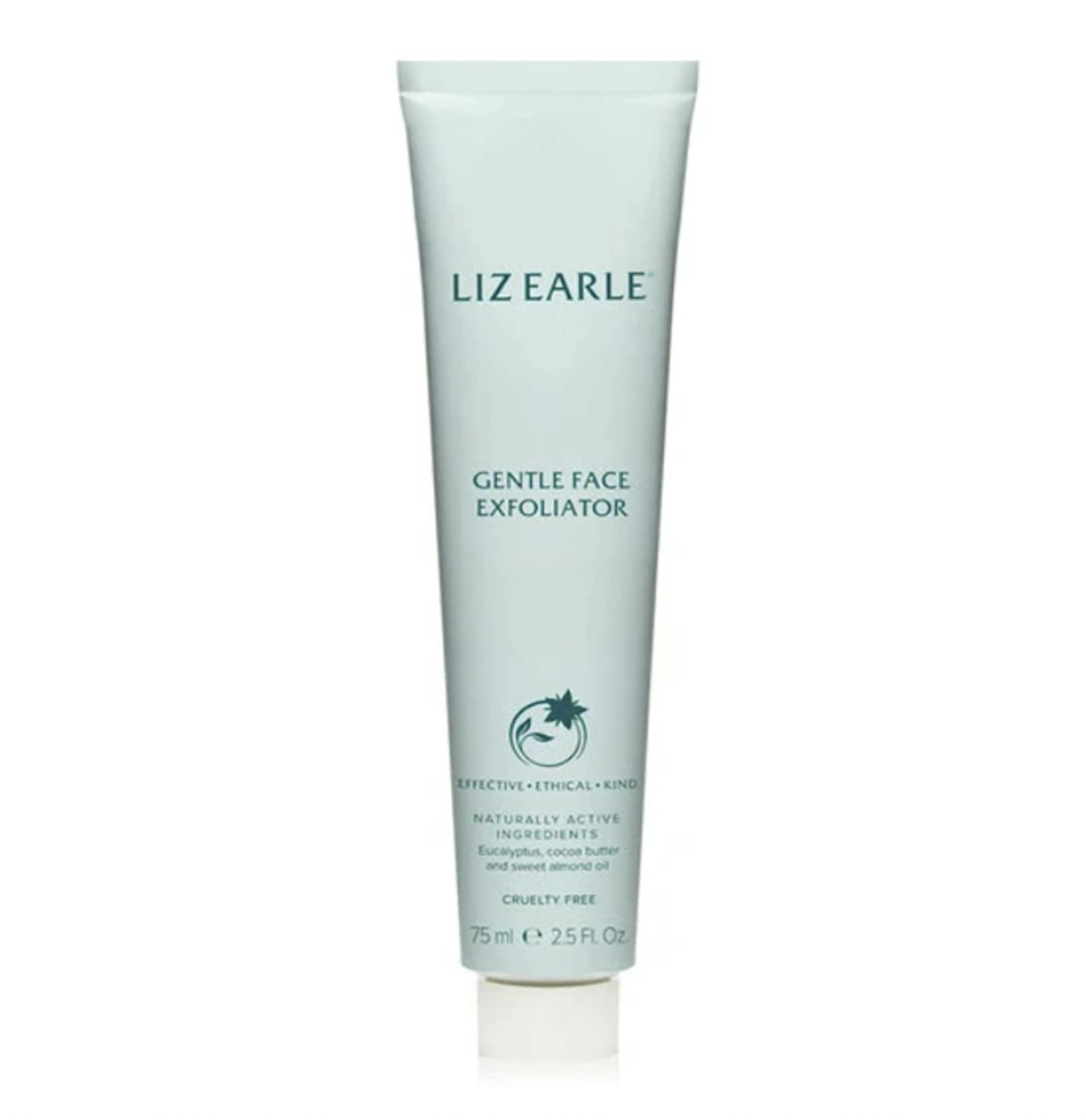 7 of 14
Liz Earle Gentle Face Exfoliator
If you like the feeling of a proper scrub, Liz Earle's Gentle Face Exfoliator contains fine jojoba beads to buff away dead skin cells. Jojoba is a multi-purpose oil that can be used on face, body AND hair.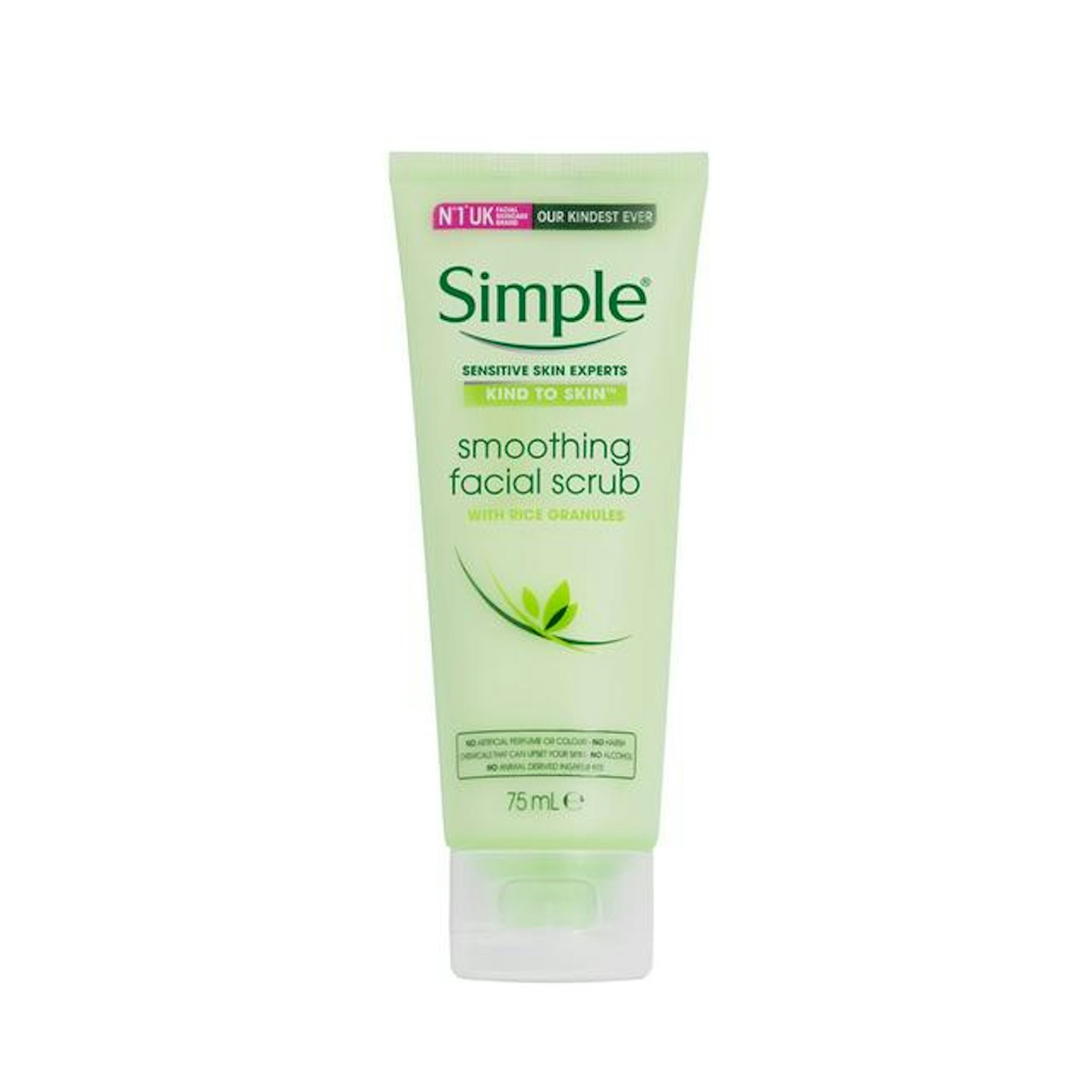 8 of 14
Simple Kind To Skin Smoothing Facial Scrub
While being utterly affordable, the product is also both natural and nourishing. It doesn't have any added fragrance so it's a good bet for sensitive skin. The small, lightweight bottle is easy to use and also a great size for travel.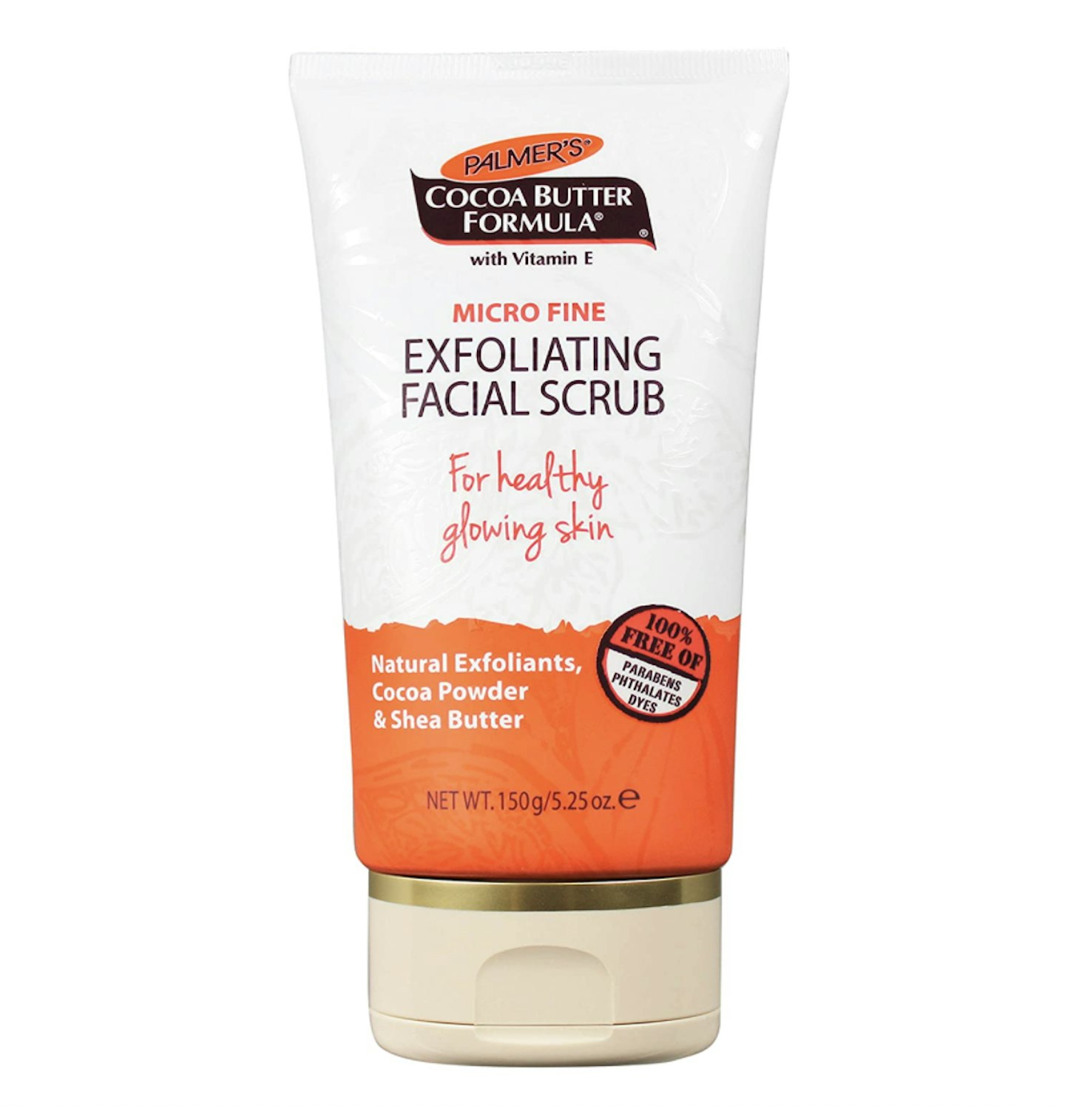 9 of 14
Palmer's Cocoa Butter Formula Exfoliating Facial Scrub
This scrub is super cheap but so good. It relies on crushed walnut shells and cocoa powder to the smooth skin's surface, and shouldn't irritate sensitive skin.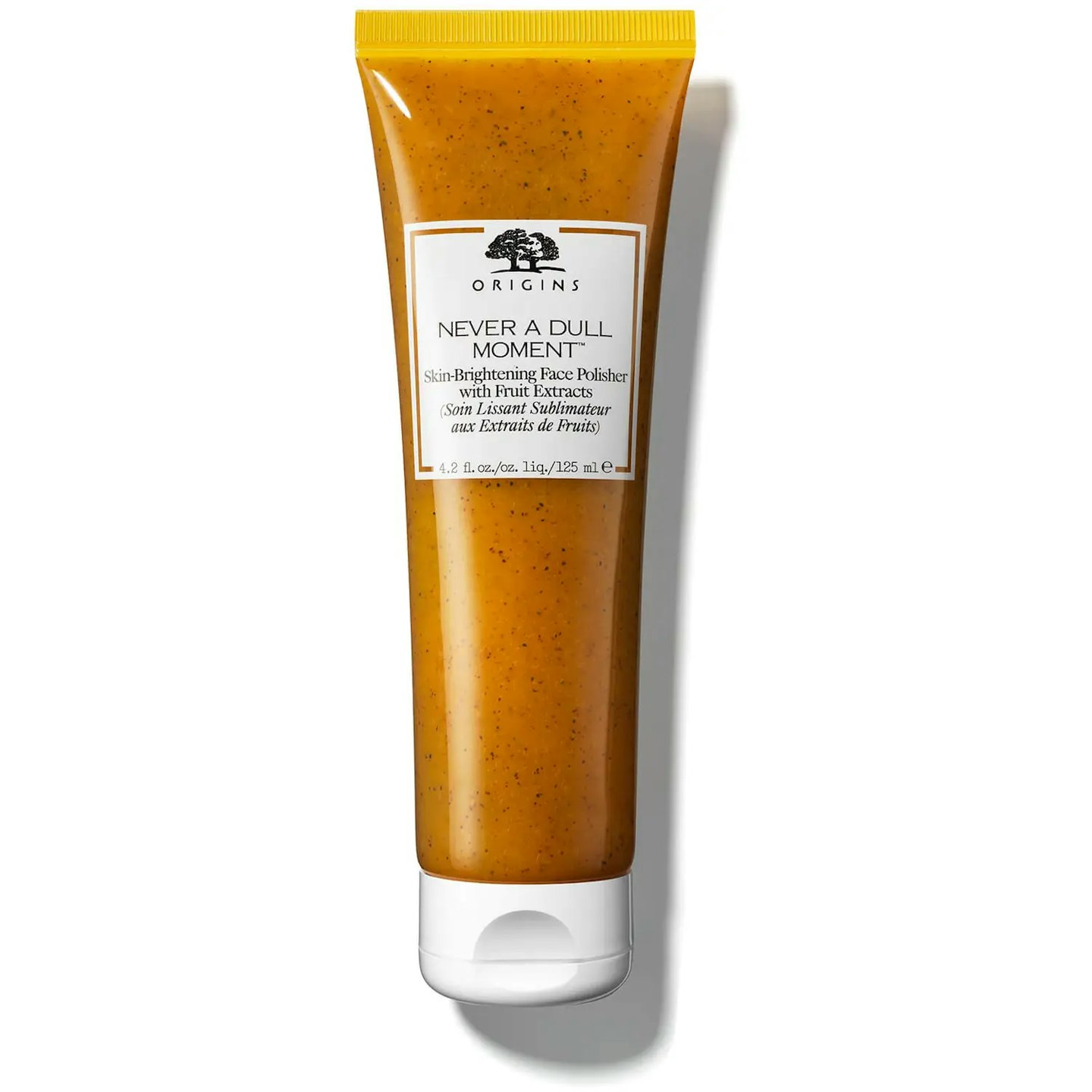 10 of 14
Origins Never A Dull Moment Skin-Brightening Face Polisher with Fruit Extracts
This DIVINE-smelling product uses finely ground apricot seeds, mango seeds, and papaya extract to gently get rid of dead skin. Leave it on your face for a couple of minutes to feel the full effects.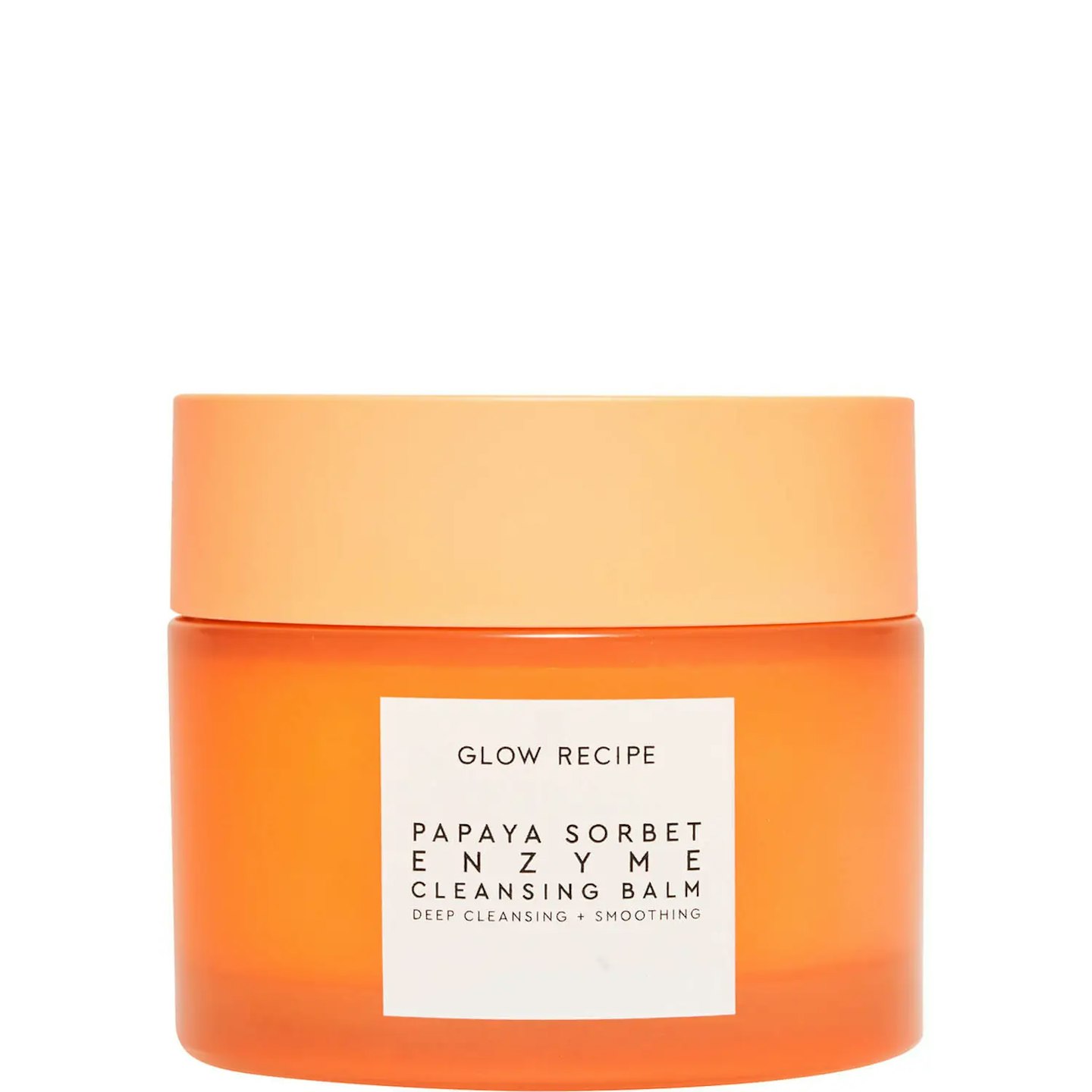 11 of 14
Glow Recipe Papaya Sorbet Cleansing Balm
Created by South Korean beauty gurus, Sarah Lee and Christine Chang, this is the cleanser to reach for if glass skin is your desired look. A nourishing balm-to-foam, this product grips any stubborn oils, dirt and debris to leave your skin glowing. The fruit cocktail of papaya seed oil, papaya enzymes, papaya extract, and antioxidant-packed blueberry will give you that bouncy, enviable skin of your dreams.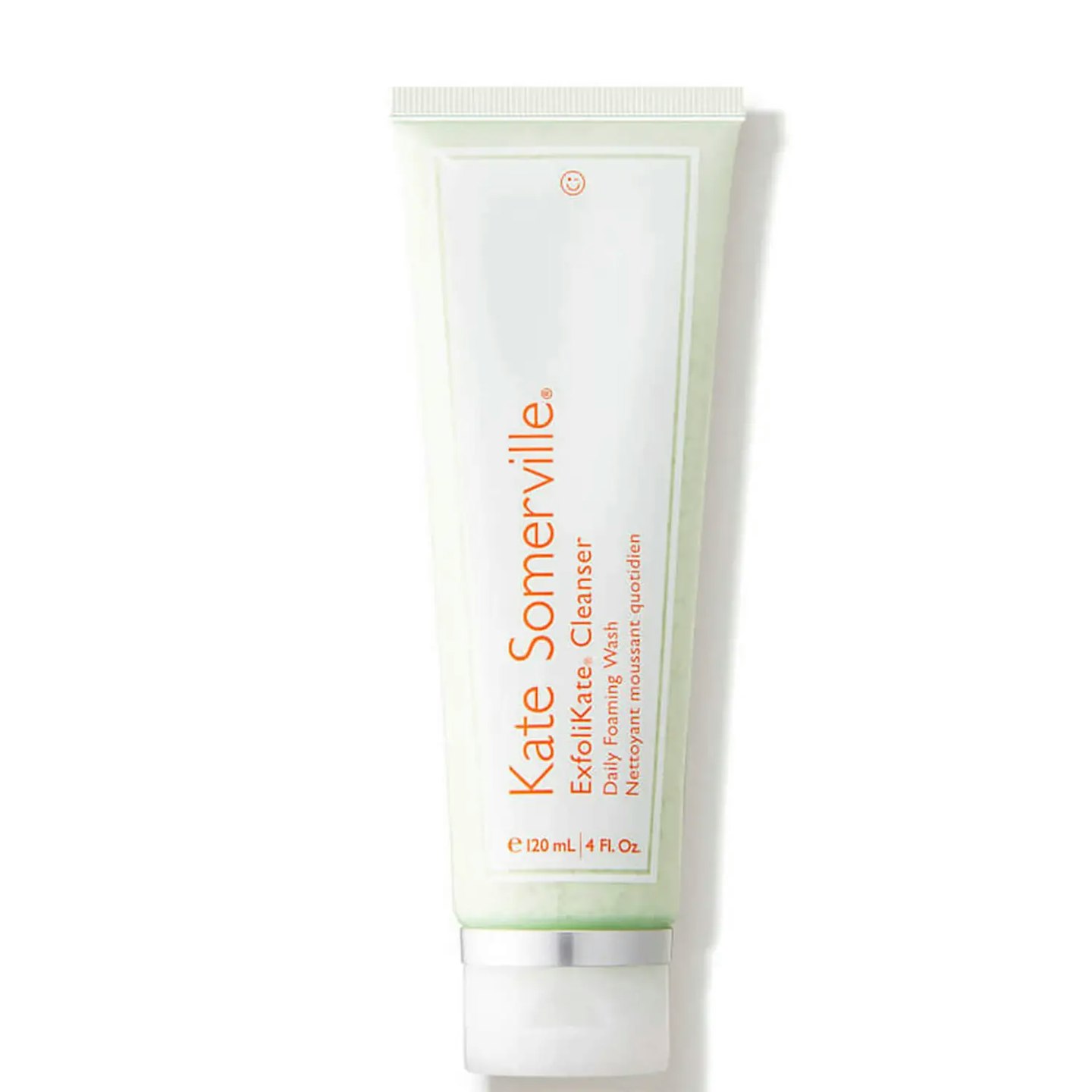 12 of 14
Kate Somerville ExfoliKate Cleanser
All praise Kate Somerville for creating one of the best exfoliating cleansers on the planet ud83dude4c Believe the hype - seriously. With glycolic and lactic acid, combined with pineapple, pumpkin and papaya enzymes, this foaming wash transforms dull skin, leaving it refreshed and purified.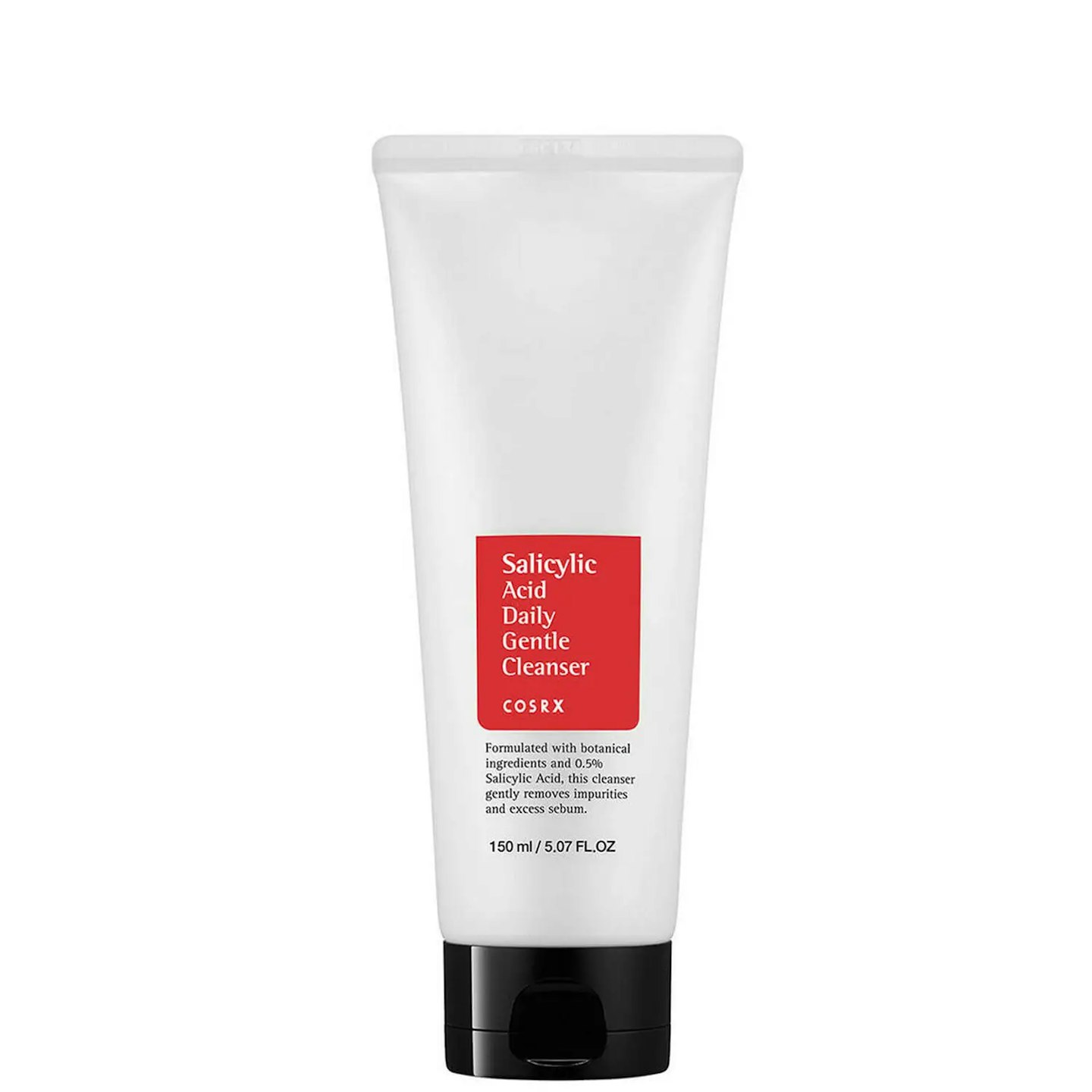 13 of 14
COSRX Salicylic Acid Daily Gentle Cleanser
If you're looking at introducing an acid into your routine but are scared of going overboard, start with something like this. This exfoliating cleanser from COSRX is infused with tea tree oil, willow bark water and salicylic acid to remove dirt and grime while replenishing moisture to combat breakouts.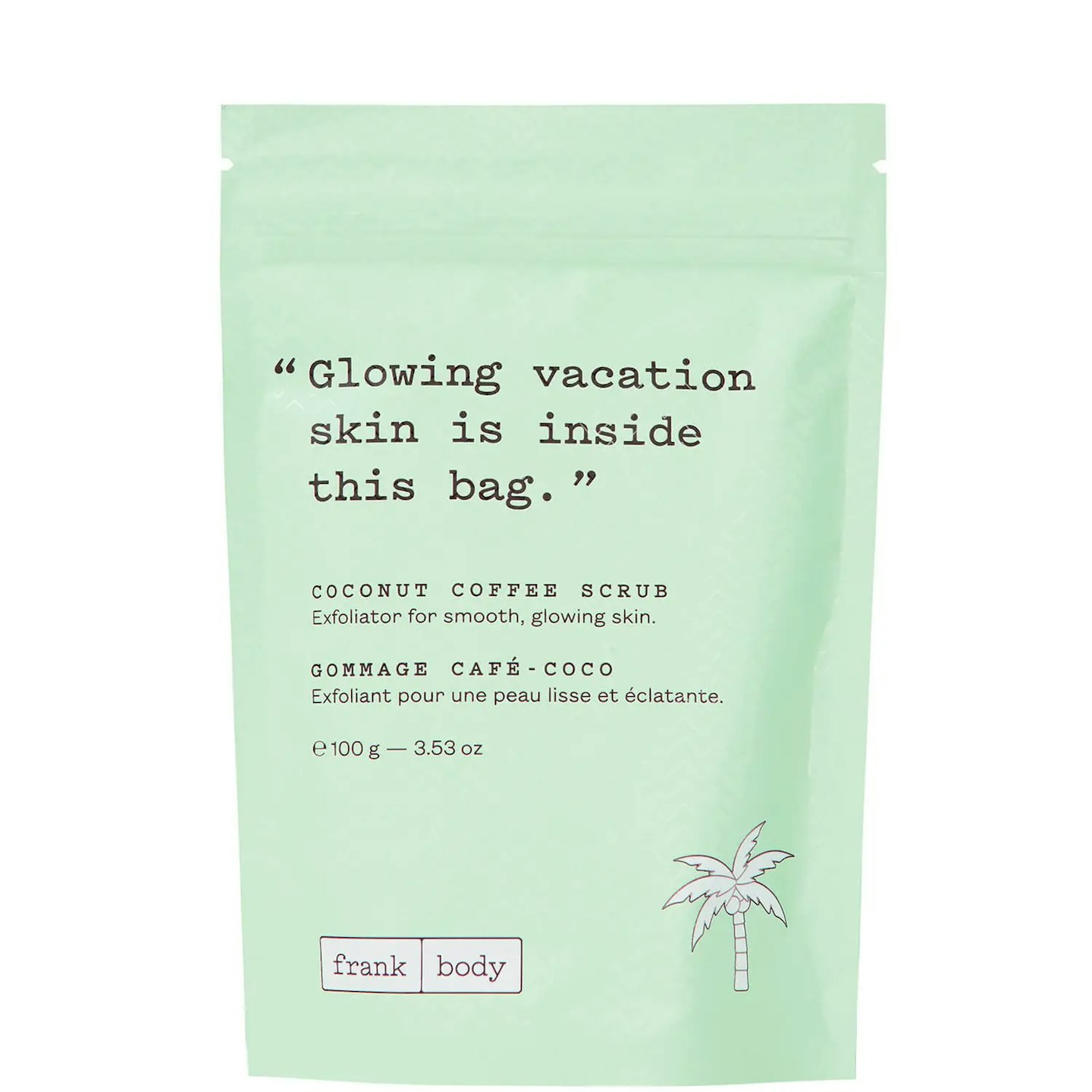 14 of 14
Frank Body Coconut Coffee Scrub
The Frank scrubs are AWESOME - with a natural mix of invigorating coffee and coconut. It's a little messy, but who cares? The blend of natural ingredients scrubs away dry, flaky skin, leaving you feeling soft and supple.
What types of exfoliating cleansers are there?
There are two main types of exfoliating cleansers available - physical exfoliating cleansers, and chemical exfoliating cleansers.
As you might have guessed, physical exfoliants use small particles (like crushed walnut or sugar) to scrub away dead skin cells.
Chemical exfoliants, on the other hand, use acids, like glycolic, lactic and salicylic, to dissolve away dead skin cells, revealing healthy skin underneath.
The benefits of using an exfoliating cleanser
Exfoliating cleansers simplify your skincare routine, removing dead skin cells and cleansing your skin at the same time.
Many of them can be used every day, which is a godsend for those of us who forget to do our weekly exfoliating routine or are trying to save time during a busy working week.
Exfoliating cleansers are gentle, so they're suitable for those with sensitive skin, too.
How often to use exfoliating cleansers
For most people, an exfoliating facial cleanser can be used every day. Those with oily, resistant skin might choose to use it once per day, while those with dry skin might only opt for a few times a week to avoid drying the skin out further.
You know your skin best, so if you're unsure, start slowly, and always read your chosen product's directions before slathering it on your face.
Do I need to wear SPF after using AHAs/BHAs?
Yes - but you should be doing anyway (slaps wrist). AHAs and BHAs can make skin sensitive to UV light, so SPF is an absolute must.
Are microbeads banned?
If you've ever used an exfoliating cleanser before, you might remember the microbeads that were found in so many exfoliating products. However, the tiny pieces of plastic that used to run riot in our cosmetics and skincare were seriously bad news for the environment. Often ending up in the stomachs of marine life (and therefore, fish-eating humans), microbeads have been banned in the UK since September 2018.
There are plenty of brilliant alternatives to microbeads, found in some of our favourite exfoliating cleansers.
NOW READ:
The really fun stuff to buy this month, according to a shopping editor
Euphoria's Chloe Cherry on the £9 primer she swears by for "really dewy skin"