Now that lockdowns are a distant memory, we suddenly have a lot more free time to try out some of the more 'adventurous' beauty treatments for when we see people in person.
Not Gwyneth Paltrow's adventurous projects (cough, vagina scented candles) but we are indulging in skincare steps that are a mighty step above our usual cleanse, tone and moisturiser.
If you're after velvety-soft skin then it's worth swotting up on your skincare acids.
Acid exfoliators essentially eat all of your dead skin cells, leaving a brighter and gleamy base.
Want glowy, dewy, whispers... glass skin?
You're in the right place.
What is an skincare acid, exactly?
The main two types of chemical exfoliants are AHAs (alpha-hydroxy acids), and BHAs (beta-hydroxy acids). These work to remove dead skin cells and grime, revealing a brighter complexion.
AHAS: Work to exfoliate the surface of your skin and is great for inflammatory acne. A common AHA is glycolic acid.
BHAS: These penetrate deeper inside the pores to remove gunk. This helps prevent blackheads and non-inflammatory acne. Salicylic acid is a true form of BHA.
What are the benefits?
Regular use helps improve the appearance of blemishes, visible redness, and enlarged pores.
It will leave you with softer skin, whilst lightening acne scars and improving skin texture.
Acids also help to prevent premature ageing and wrinkles.
How to use acid exfoliators
They are best used during the evening so your skin can regenerate as you sleep.
After cleansing, add your chosen acid to a cotton pad and slowly sweep it across your face. Tingling is normal, but burning/pain isn't. If it really starts to hurt, then remove the product immediately.
Some acids are already soaked in cotton pads, e.g the Nip + Fab pads and some are available as a leave-on serum.
The downside of using acids is that they can leave your skin especially sensitive to UV light, so SPF the next day is an absolute must.
Check out: the best skincare acids for every skin type...
Just so you know, whilst we may receive a commission or other compensation from the links on this page, we never allow this to influence product selections.
The best skincare acids for every skin type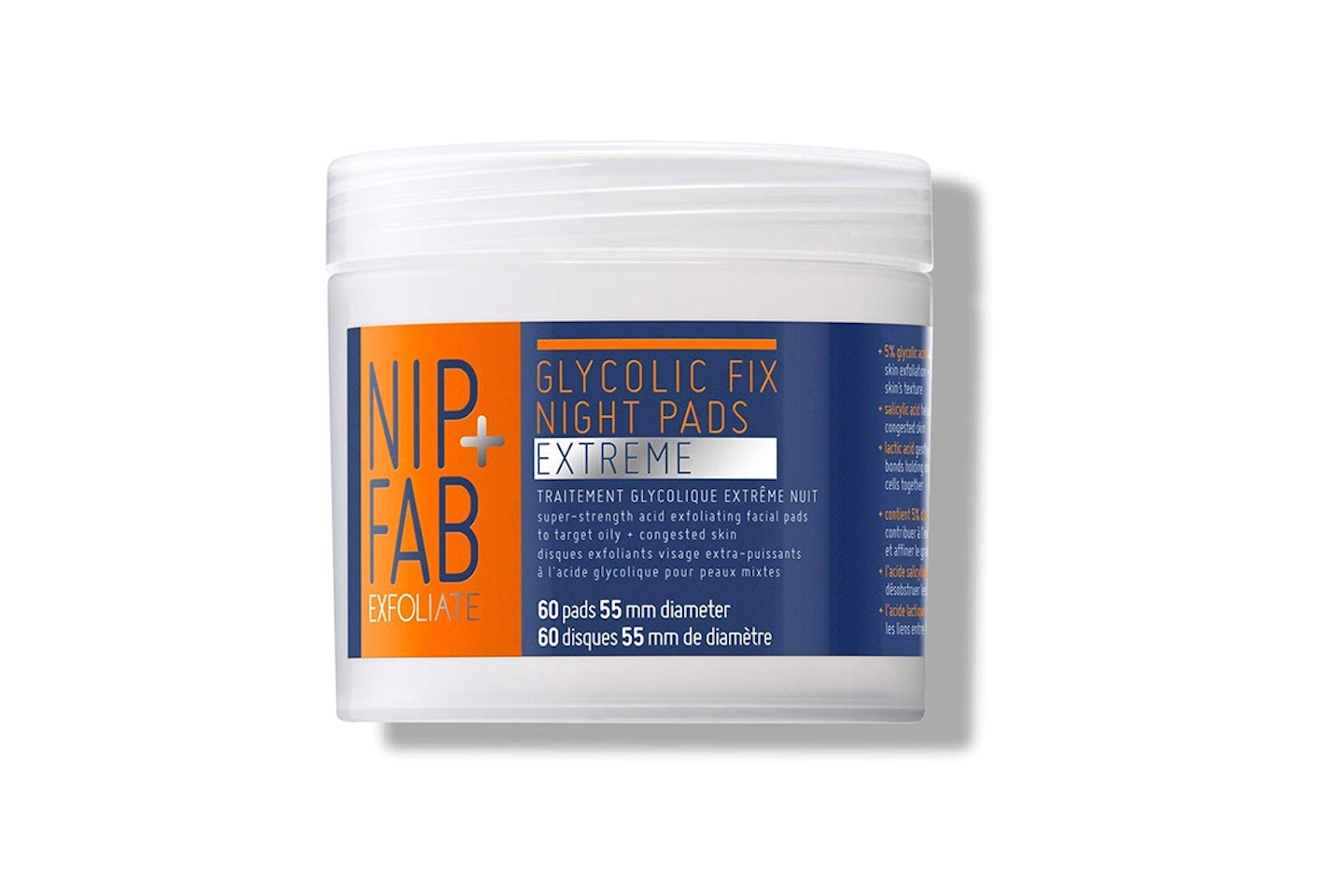 1 of 7
CREDIT: Amazon
Nip+Fab Glycolic Fix Extreme Night Pads
The best for spot-prone skinA cult-favourite thanks to its hard-working formula and how easy they are to use. The pads contain a concentrated acid blend of AHAs and BHAs which help decongest dull skin. They also contains salicylic acid to help prevent and treat breakouts.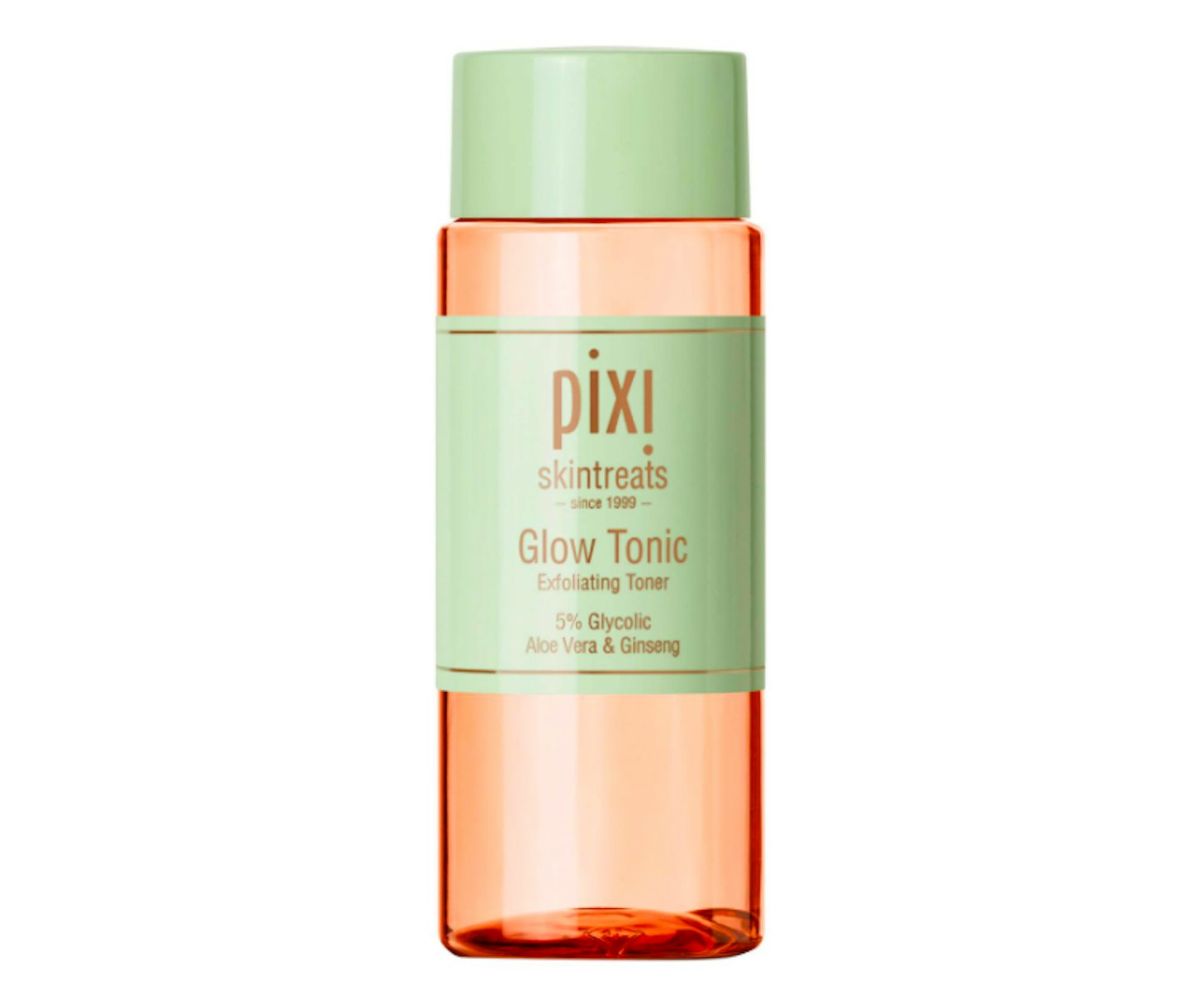 2 of 7
CREDIT: Look Fantastic
Pixi Glow Tonic
Best all-rounderLoved by beauty editors and bloggers, this glow-enhancing tonic helps brighten, tone and condition your skin. It contains 5% glycolic acid which helps reveal healthy and brighter skin underneath. A #sheflie staple.
3 of 7
CREDIT: Glossier
Solution
Best for instant results Solution uses a 10% blend of skincare acids to "unglue" dead skin and sweep it away, so your complexion appears smoother, softer, and glowy. This is heavy duty and works miracles, however, it does tingle, so avoid if you have sensitive skin.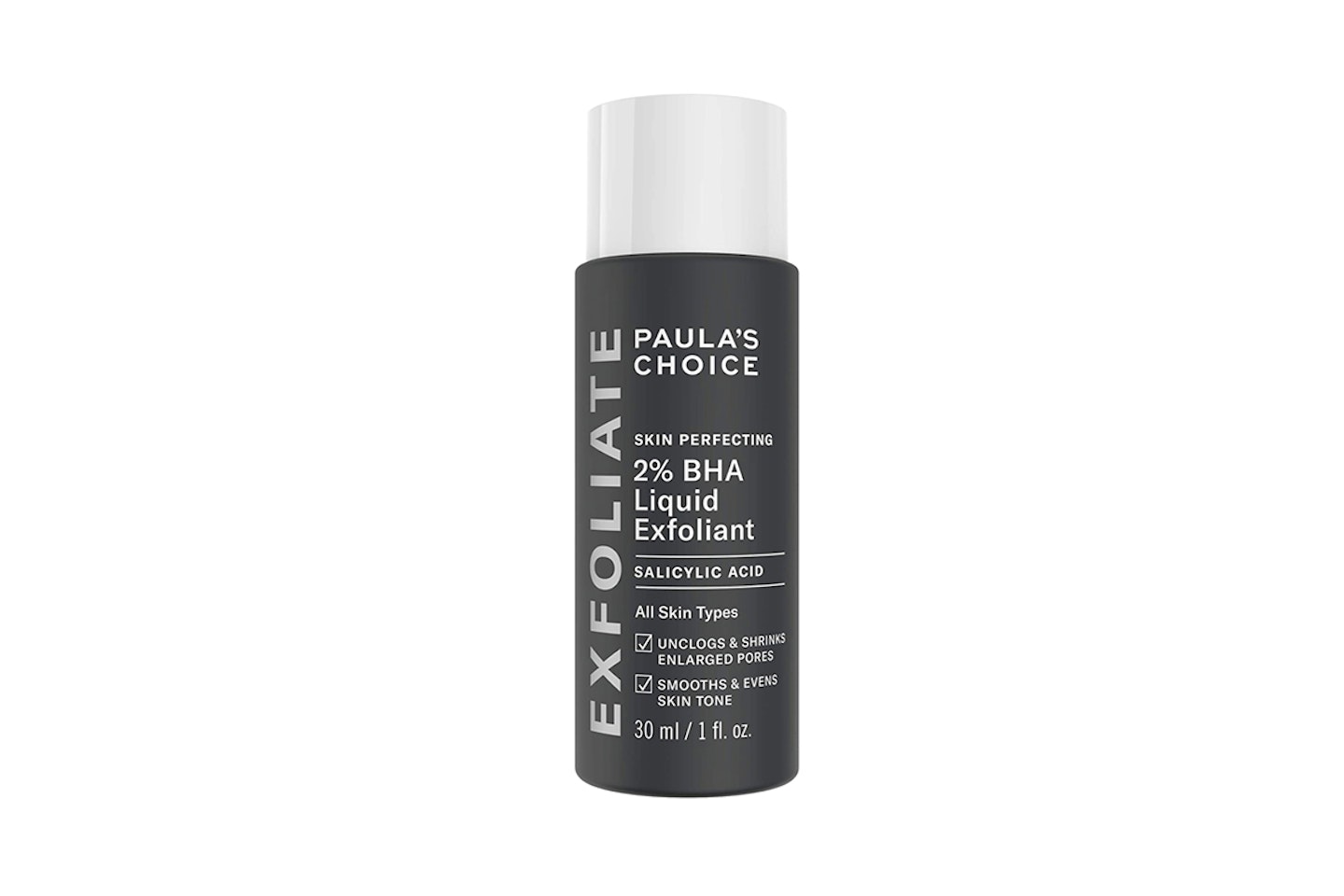 4 of 7
CREDIT: Paula's Choice
Paula's Choice Skin Perfecting 2% BHA Liquid Exfoliant
Best for blemish-prone skinThis stuff is really ace for both preventing and clearing blemishes. Contains salicylic acid which is brilliant for clearing spots and minimising pores. Also contains green tea which helps soothe skin.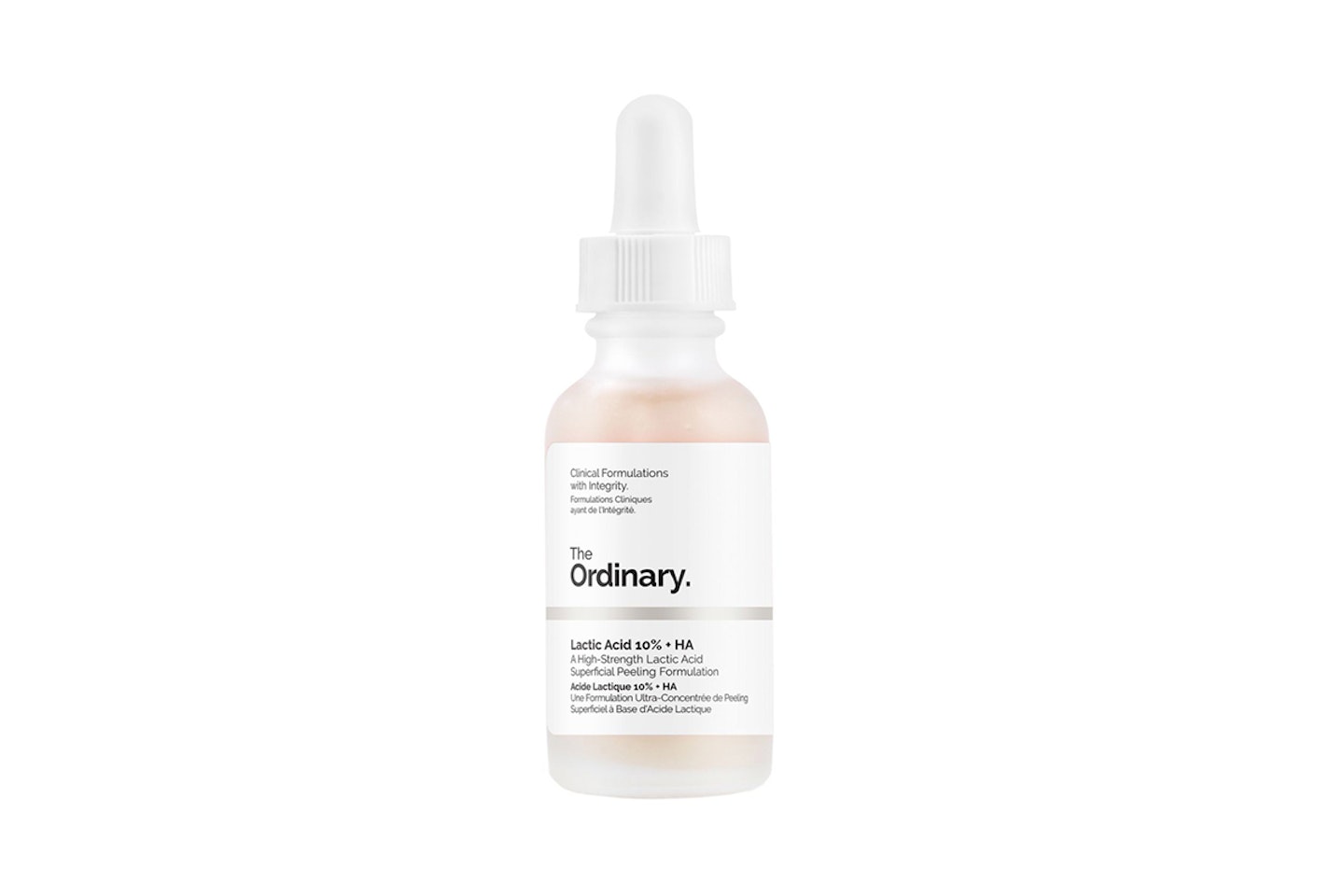 5 of 7
CREDIT: Cult Beauty
The Ordinary Lactic Acid
Best for sensitive skinFor a more gentle exfoliation, lactic acid is your guy. This acid helps with everything from uneven skin texture to pigmentation. It's been formulated with purified Tasmanian pepperberry to reduce signs of inflammation and soothe the sensitivity.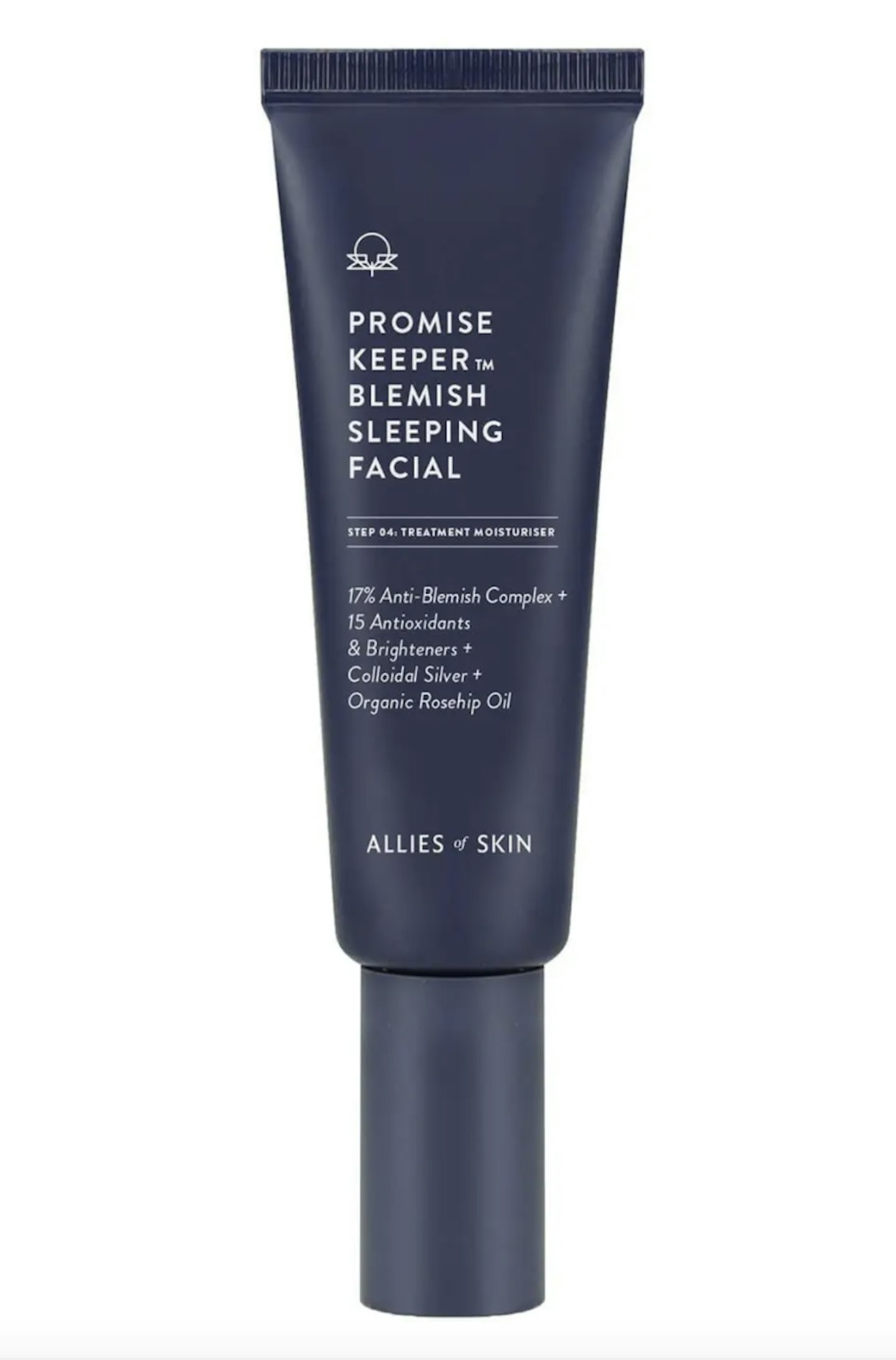 6 of 7
CREDIT: Look Fantastic
Allies of Skin Promise Keeper Blemish Sleeping Facial
The best for that 'just had a facial' gleamThis overnight treatment containing a supercharged blend of AHAs and Pomegranate enzymes gives your skin a serious reboot. It's recommended to use nightly and trust us, the glow is unbeatable.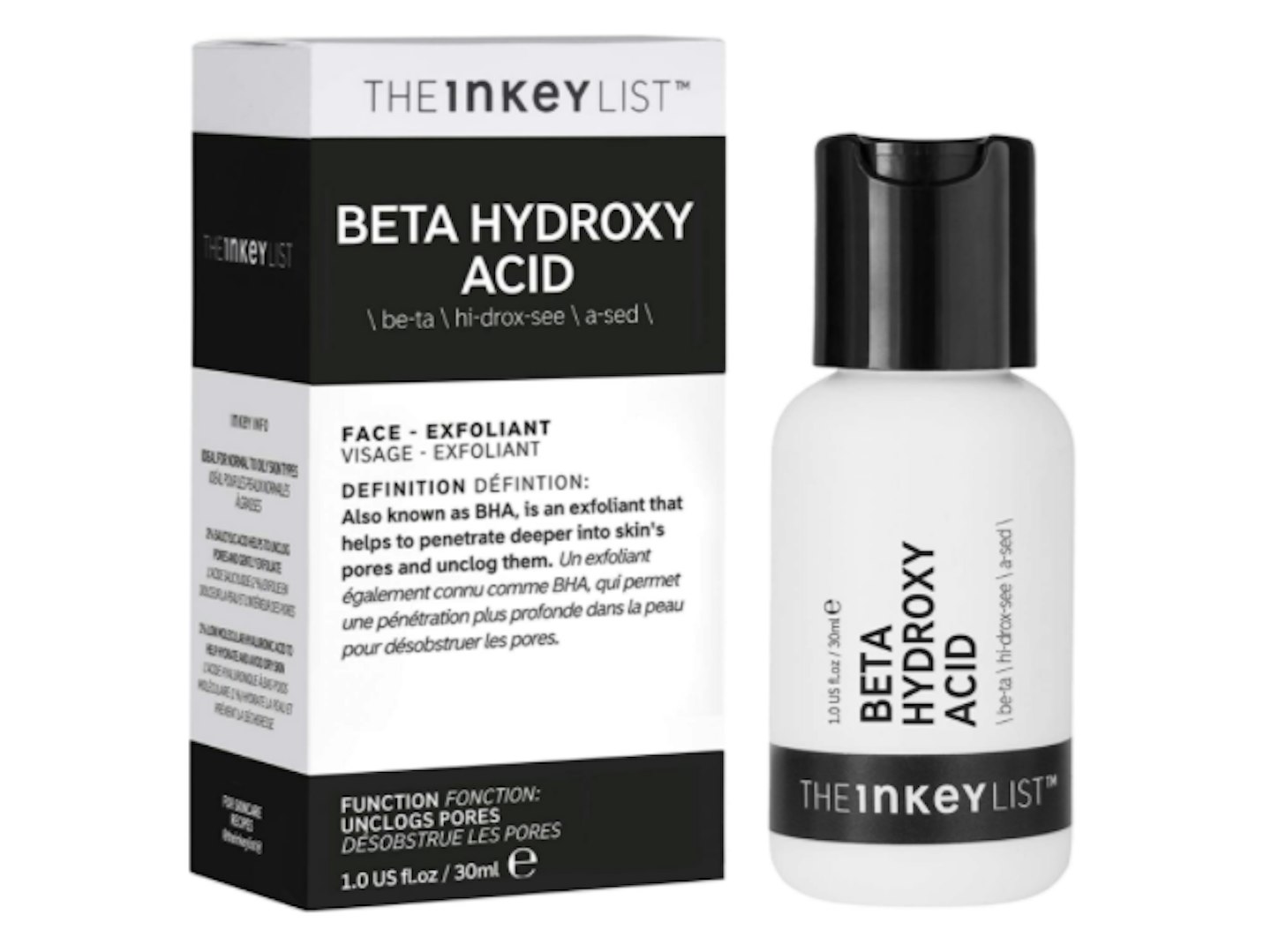 7 of 7
CREDIT: Amazon
The Inkey List Beta Hydroxy Acid
Best for oily skin This affordable acid helps fight breakouts, minimise pores and reduce excess oil making it ideal for normal to oily skin types. Don't worry about it being too harsh as it has added hyaluronic acid to ensure skin is also hydrated.
Now! More news!
6 non-glittery highlighters that will leave your skin dewy AF
WATCH: Love Island's Priscilla Anyabu: "They're going to think I'm too dark - no one will pick me"
Tips for using skincare acids safely:
Less is more: you don't want your skin to get irritated by using acid too frequently. Instead make sure you follow the product's instructions and if it says it can be used daily, BUILD UP TO IT. Try using every other day for a few weeks.
Be careful of mixing skincare: after you've used your acid, stick to a simple serum and moisturiser. Using too many acid variants can lead to an unwanted reaction.