There is no greater joy than going through your skincare routine. None. Nope. Not listening.
Sure, it may seem odd we get so much happiness from rubbing lotions and potions across our face - but listen hun, skincare is great for the SOUL.
Sundays have an extra special place in our hearts as we can take our time and even throw a sheet mask into the mix.
However, to really up the anti on your skincare routine, it's time to consider an at-home facial steamer.
Bring the spa to you, hun.
What are the benefits of a facial steamer, you ask?
Once your pores are open, it's easier to clean the skin and rid it of any congestion.
Facial steamers help soften skin and debris, making extractions and general cleansing more effective.
Less dirt equals more glow.
They can also help with premature ageing. Steamers increase the blood circulation in your face, which in turn stimulates collagen production.
Finally, facial steamers work to hydrate your skin. Just be sure to seal your skin quickly after with your favourite face mask or moisturiser to ensure it doesn't have the adverse effect, with your skin becoming dehydrated. Make sure to apply product as soon as you switch off the steam.
Facial steamers are safe, easy to use and ensure your skin is heated to the correct temperature to avoid damage.
Here are the very best facial steamers on the market RN.
CHECK OUT: the best facial steamers 2021
Just so you know, whilst we may receive a commission or other compensation from the links on this page, we never allow this to influence product selections.
The best at-home facial steamers for a spa-like experience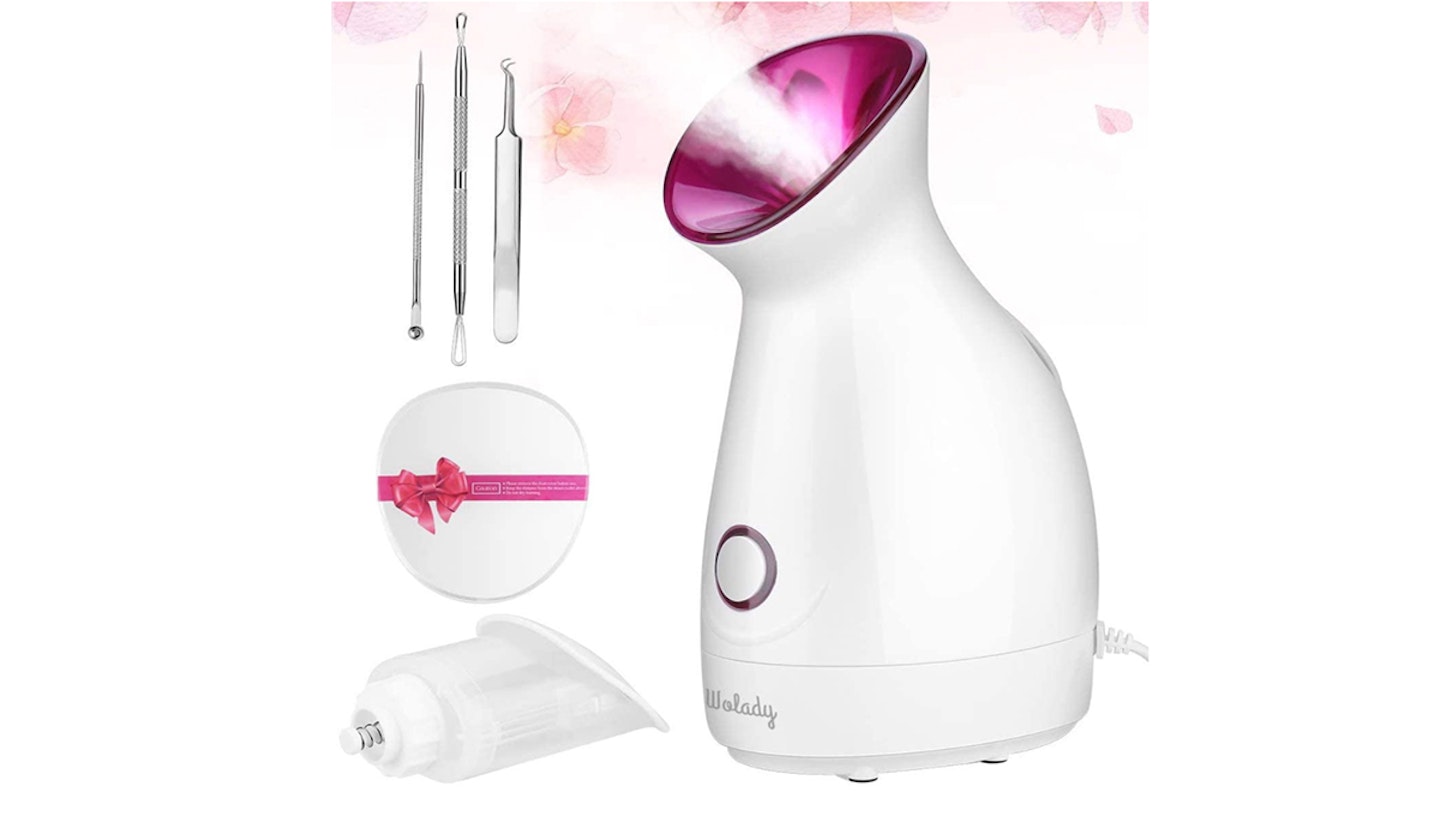 1 of 6
CREDIT: Amazon
Wolady Nano Ionic Face Steamer for Pores with UV Light
Cheap and super effective, we love this Amazon facial steamer. It even has UV light, which sterilises steam so it reaches your skin with purest most effective condition.A promising review: "What I love about this, is it has a UV light that cleanses the steam before it even reaches my skin, very useful feature. Its not cheaply made and I like the overall design, placing the water tank behind. It also comes with a free blackheads extractor.Ive used it just twice and theres a noticeable difference, my face looks healthier and now blackheads free so I'm happy."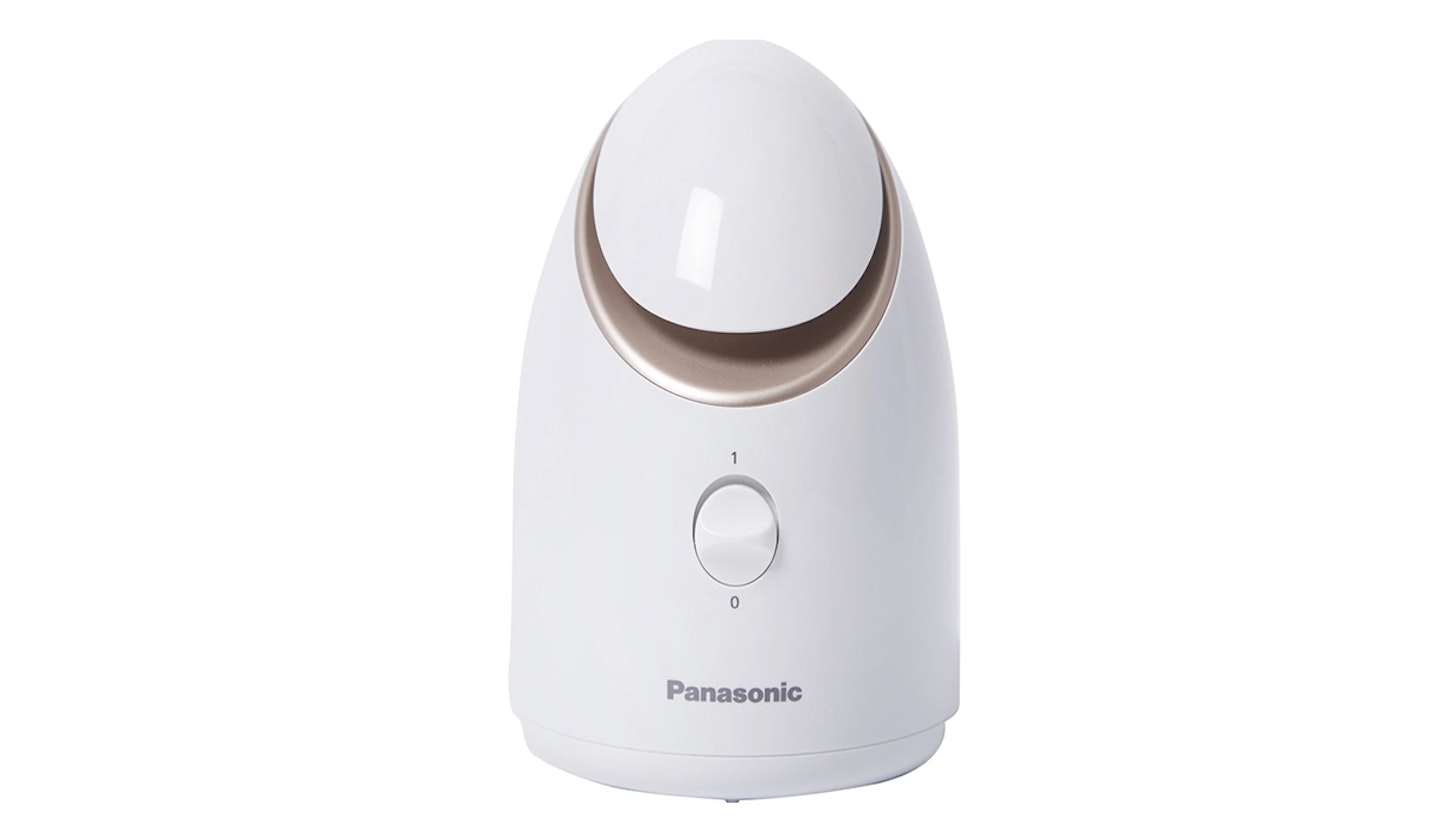 2 of 6
CREDIT: Current Body
Panasonic EH-XS01 Facial Steamer
This clever gizmo opens up your pores to deeply hydrate your skin. In fact, it claims to increase skin's moisture levels by 130%. A promising review: "Great product, excellent results. Absolutely in love and cleared sinus, skin feels great. I also used to steam ears, and couldn't have found a better face steamer. Highly recommended."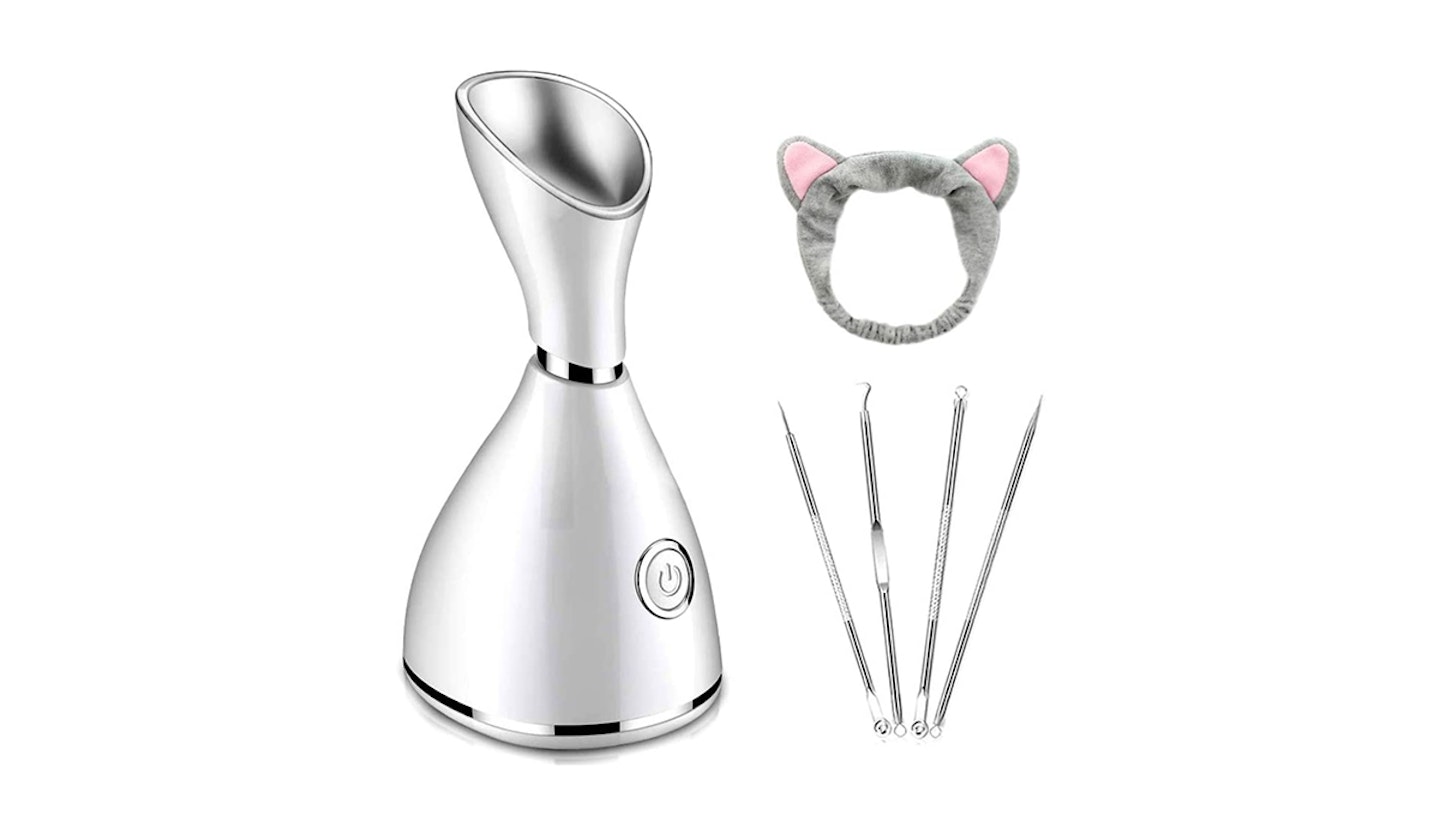 3 of 6
CREDIT: Amazon
Diozo Nano Ionic Facial Steamer
A sleek facial steamer which helps unclog pores. It even includes a cat headband (essential) and extraction tools!A promising review: "This steamer has completely transformed my skin!! I sometimes get breakouts, and now using a steamer into my skincare regime it has helped my skin, and also I feel like fine lines are less visible. It opens up your pores so I use this before using a face mask so that product can get into the skin deeper. So happy with this product, it's super easy to use, and so relaxing. Definitely have saved money from no longer needing professional facials!!"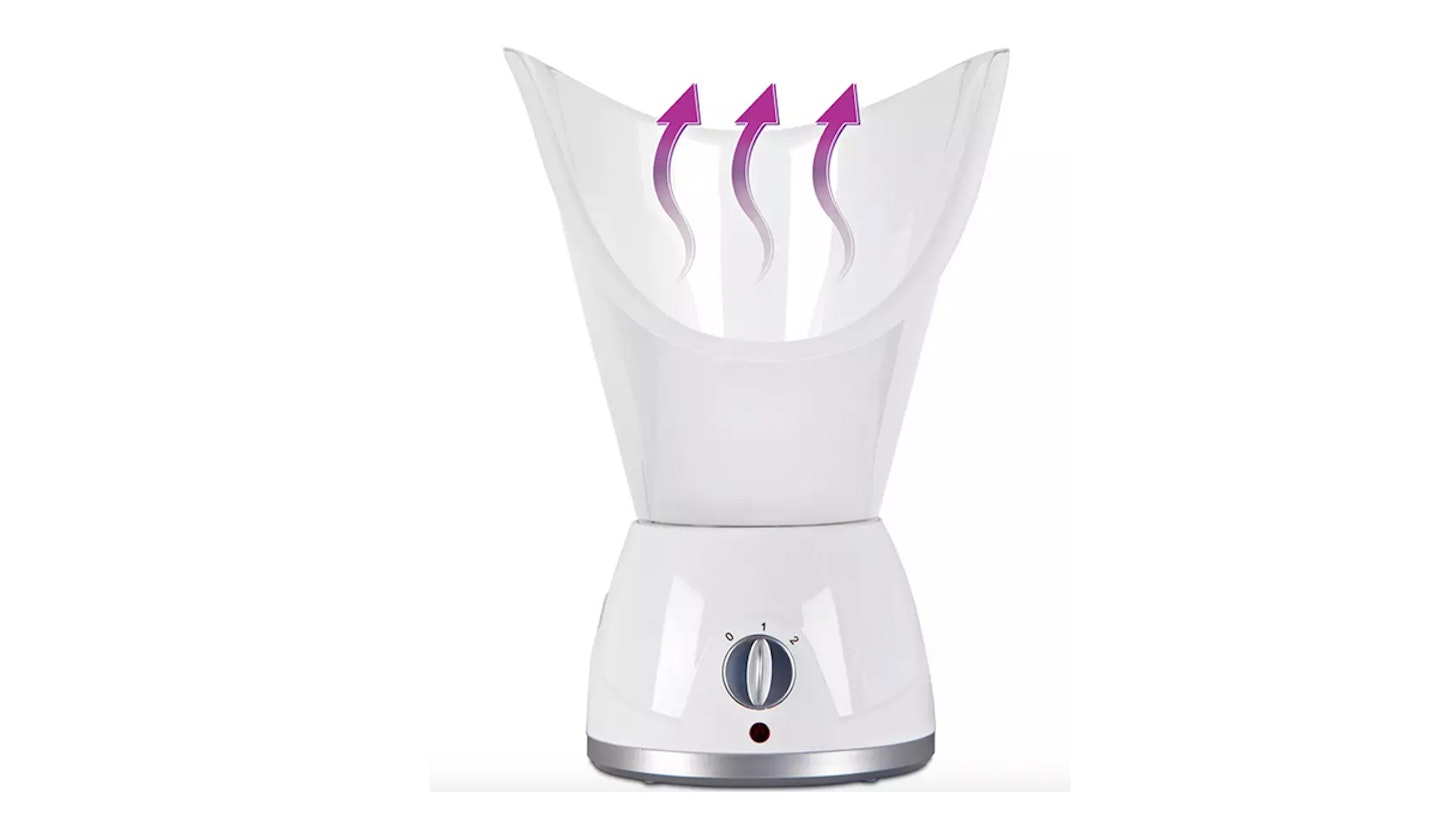 4 of 6
CREDIT: Argos
Rio Facial Sauna & Steamer with Steam Inhaler
Two heat settings and adjustable steam level gives you complete control. Also included is an interchangeable steam inhaler for instant relief from sinus congestion. A promising review: "Excellent value sauna/steamer. My partner has been using the nose attachment as he's had a sinus infection and I've been using the facial sauna. My skin feels lovely and soft afterwards. It works really well with the little adjuster for more or less steam."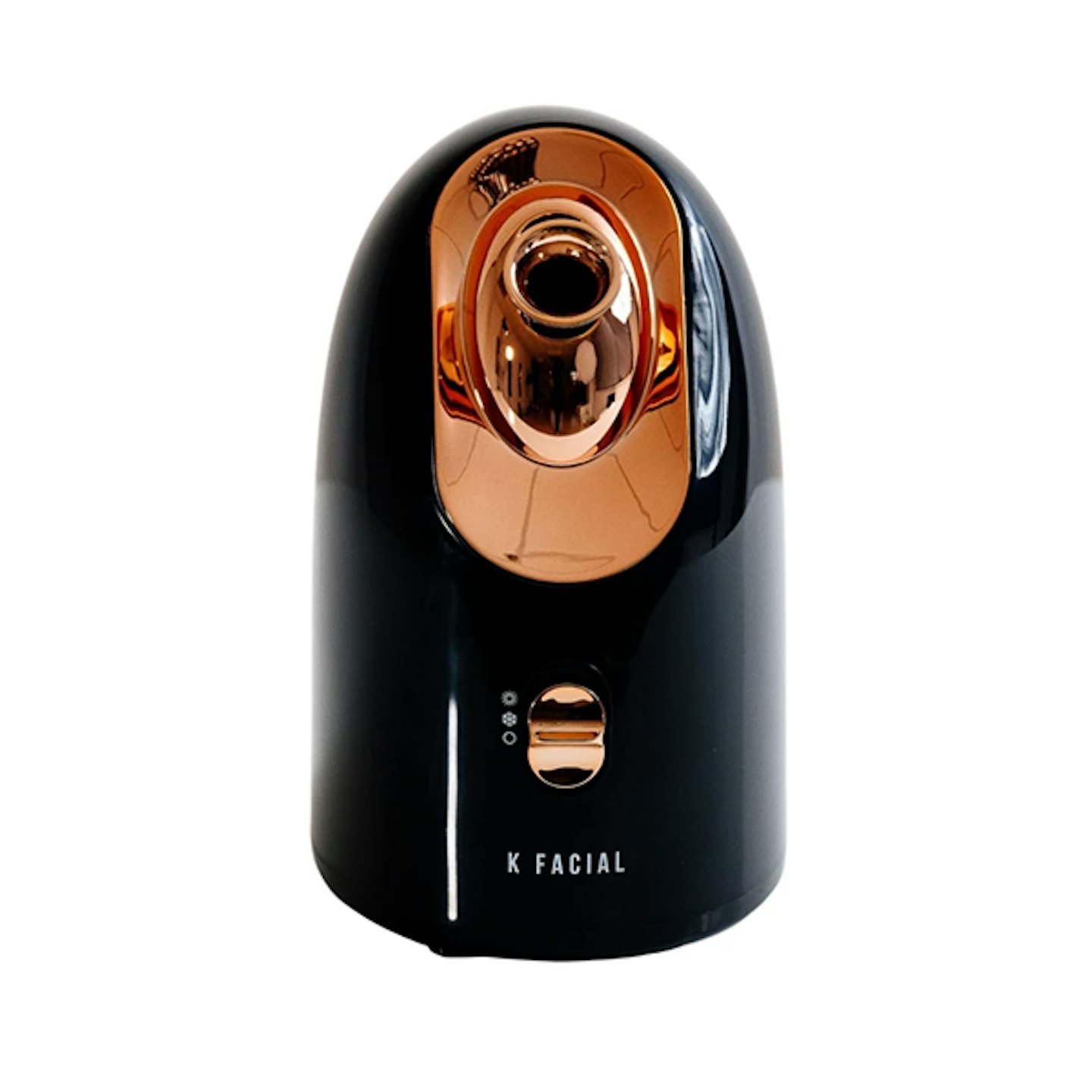 5 of 6
K Facial Face Steamer
According to the NHS up to 95% of 11-30 year olds will suffer from some type of acne. If this is you, do yourself and your skin a favour and try the miracle K Facial Face Steamer.Tried and tested, Emily, Commercial Content Writer: "I never thought how lush my skin could feel just after one treatment. Using the latest non-iconic technology, the K Facial Face Steamer gave me 10 minutes of pure bliss. Designed to open your pores, deeply hydrate, and improve the circulation of your skin, the steamer has a cool and warm setting. A couple of treatments a week and you will start to really see and feel a difference in your skin, making it look clearer and refreshed. It's also just the perfect way to switch off after a long day and wave goodbye to any sinus congestion."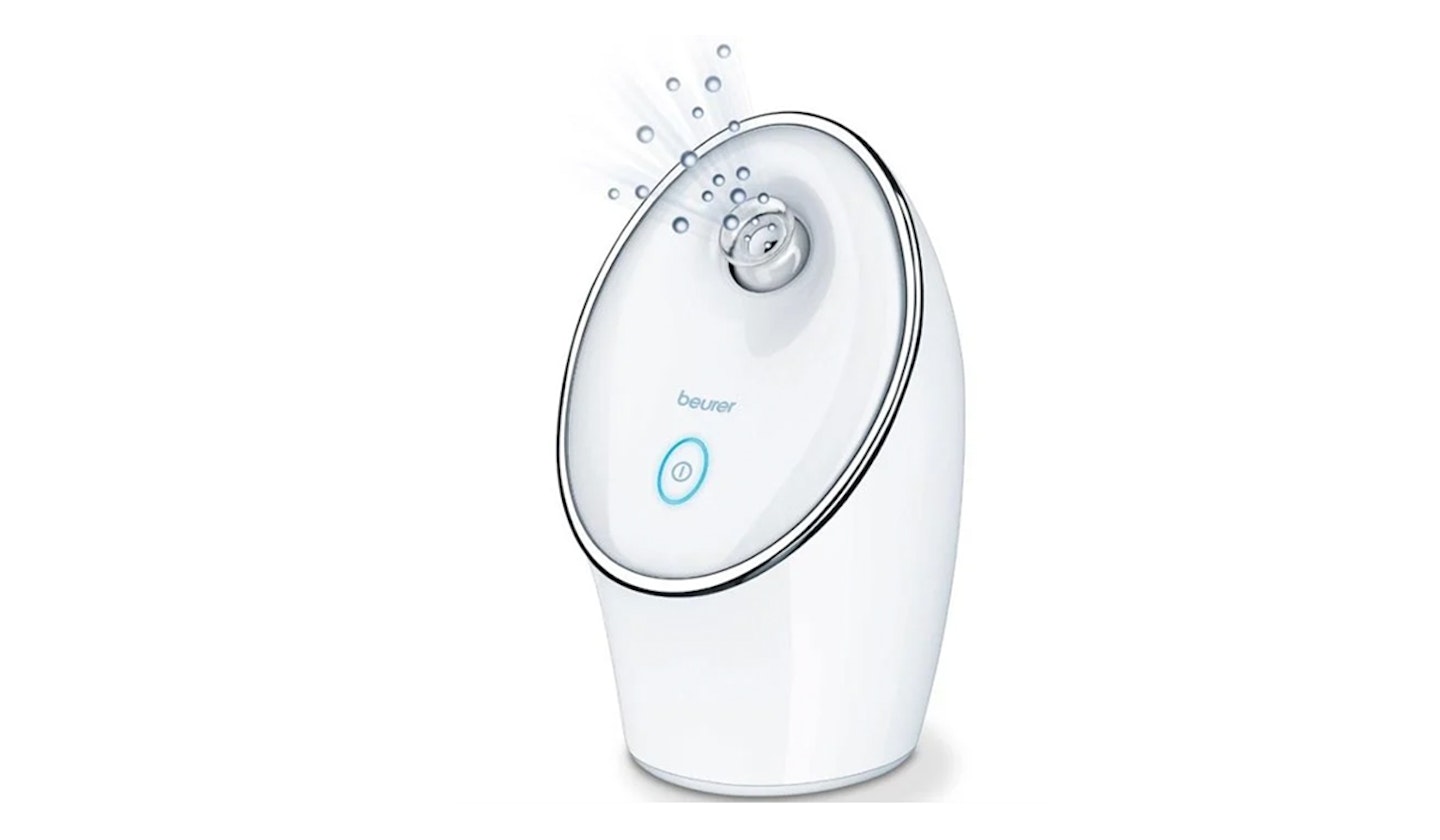 6 of 6
CREDIT: Stress No More
Beurer FC72 Pureo Ionic Hydration Facial Sauna
This facial steamer stops skin drying out & prepares it for deep cleansing and beauty treatments. We love how small and compact it is. A promising review: "Love this. The really fine steam cleans and cleanses deeply. Has also helped my blocked sinuses too.Make sure it is wiped and dried after use, and use for abou 5-10 mins a week and you'll really notice the difference. My day job means i work with top brand cosmetics and have to filter between fact and marketing buff (there's lots of it), but this is a skin-care essential."
Read more on heatworld...
A beginner's guide to retinol: All the best serums, creams and treatments
All the best at home gel nail kits to give yourself a cute mani
Now watch: 'I feel bad for Tom Holland': Too Hot To Handle's David & Nicole get flirty Answering The Internet
When should I use the face steamer for best results?
Use after cleansing and exfoliating your skin. After you've steamed your face, remove any further debris with a clean damp flannel.
After using the steamer is the perfect time to try a sheet mask to get the maximum benefits. If not, apply your favourite moisturiser to seal in the hydration from the steam.
It's recommended you use a facial steamer once a week. Don't use more than two or three times a week to avoid skin irritation.