If you have curly locks, sometimes it can absolutely frizz you off. One day, you're singing in the shower, simply shampooing and conditioning your hair and you'll come out looking like a pure goddess 👑.
Other days, you'll put every known product in it and it just won't behave itself. Sound familiar? That's why you need a hairdryer for curly hair.
Do you rock your natural hair or a perm? Obvs you do or you wouldn't be here... So, you should know exactly what I'm talking about.
Curly hair can sometimes feel like it has a mind of its own.
And, we're totally down for that, but when you've got a big date with the supermarket or an important Zoom meeting with the girls, it's the last thing you need.
READ MORE: I tried GHD's new wet-to-dry straightener and here are my very honest thoughts
Are you ready to get your shop on? These are hands down some of our favourite and THE best hairdryers for curly hair out there.
The best hairdryers for curly hair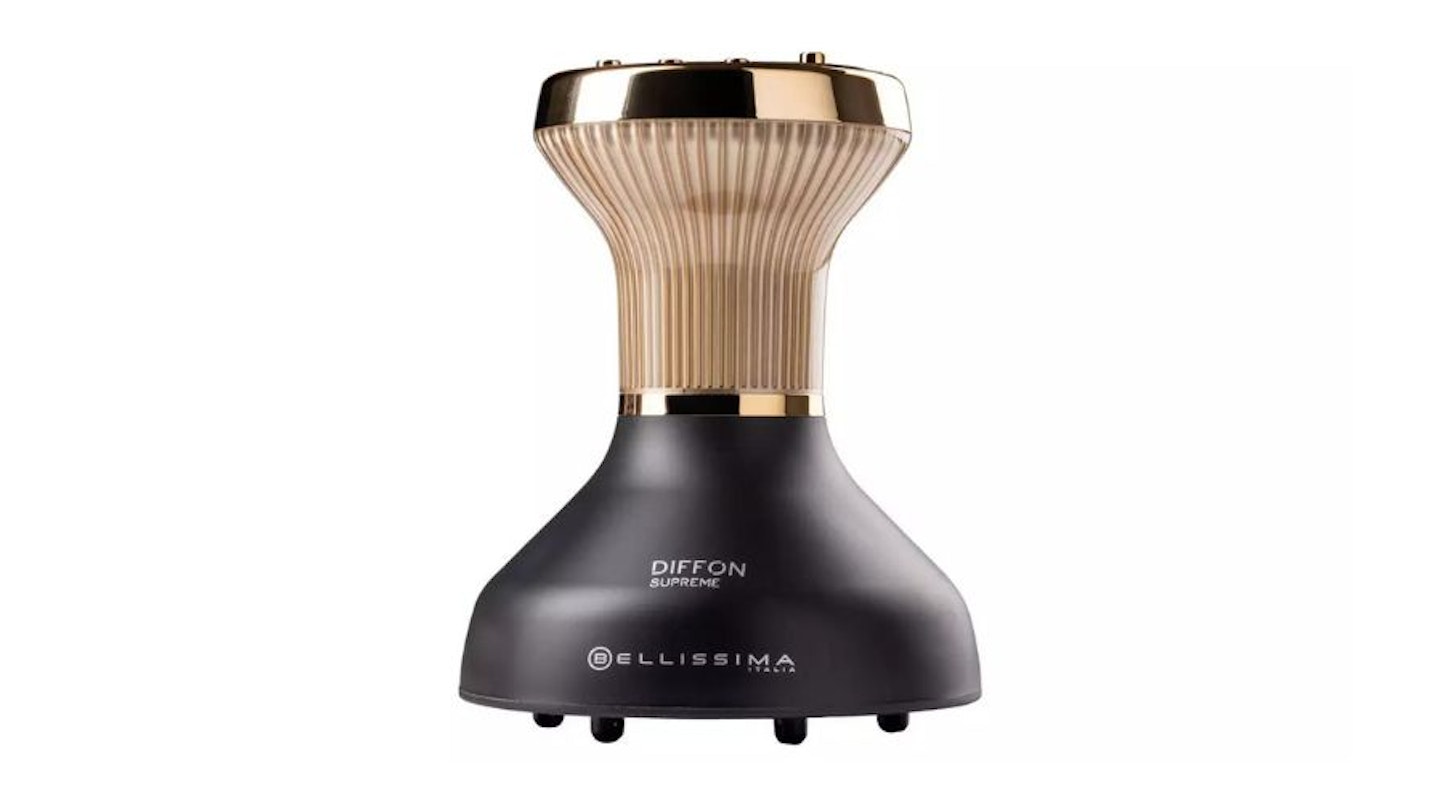 1 of 7
Bellissima Italia Diffon Supreme Hair Dryer with Diffuser
Taking top spot is the Bellissima Italia Diffon Supreme Hair Dryer with Diffuser, a new and upcoming hairdryer from Bellissima Italia. They have loads in their range for curly girls, with diffuser attachments galore. It also has revolutionary Supreme Curl Flow technology to lock in your curls. It's a no brainer from us.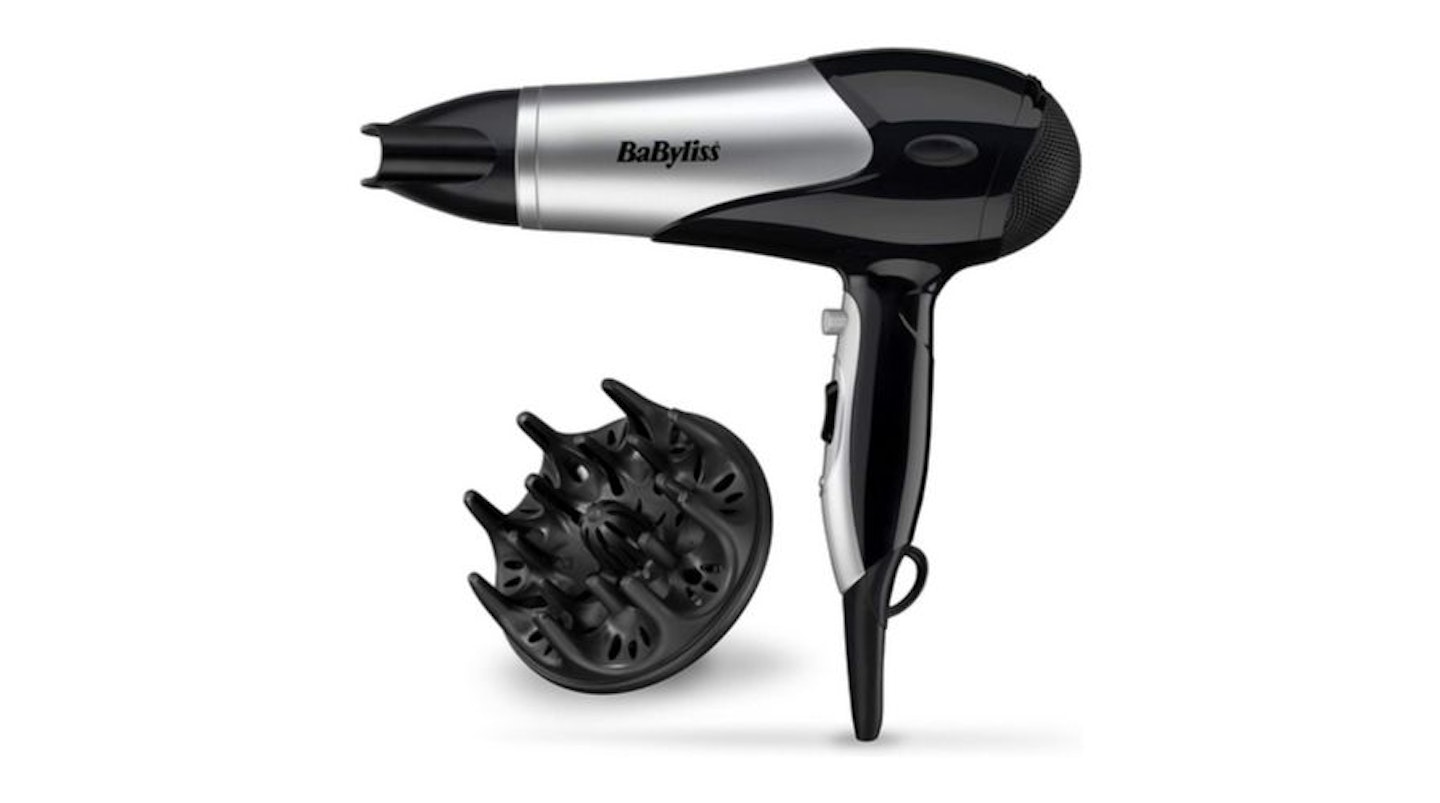 2 of 7
BaByliss Dry and Curl Hair Dryer
Curly hair shouldn't make you feel like you've been dragged through a hedge backwards! Embrace the natural look - with a little help, of course. Help your fierce style flourish with this hairdryer as the diffuser and temperature control setting will define your curls.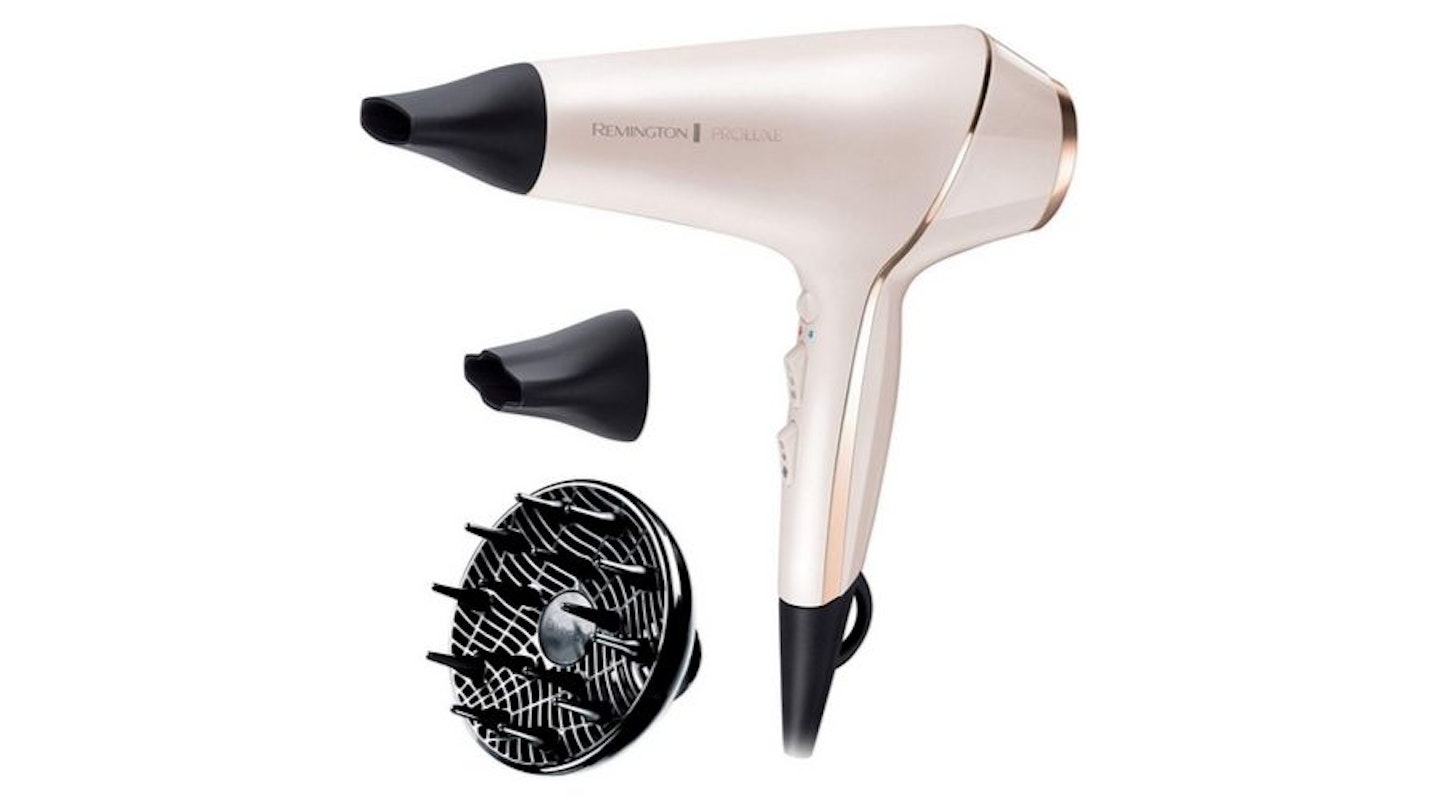 3 of 7
Remington Proluxe Ionic Hairdryer
Would you expect anything less than 'iconic', we mean ionic, from a Remington product? Well, as most people's first hairdryer, lasting them for YEARS, we'd have to say we wouldn't. Want a sleek curl? Alongside the diffuser, this dryer uses heat to shape and lock your style in place.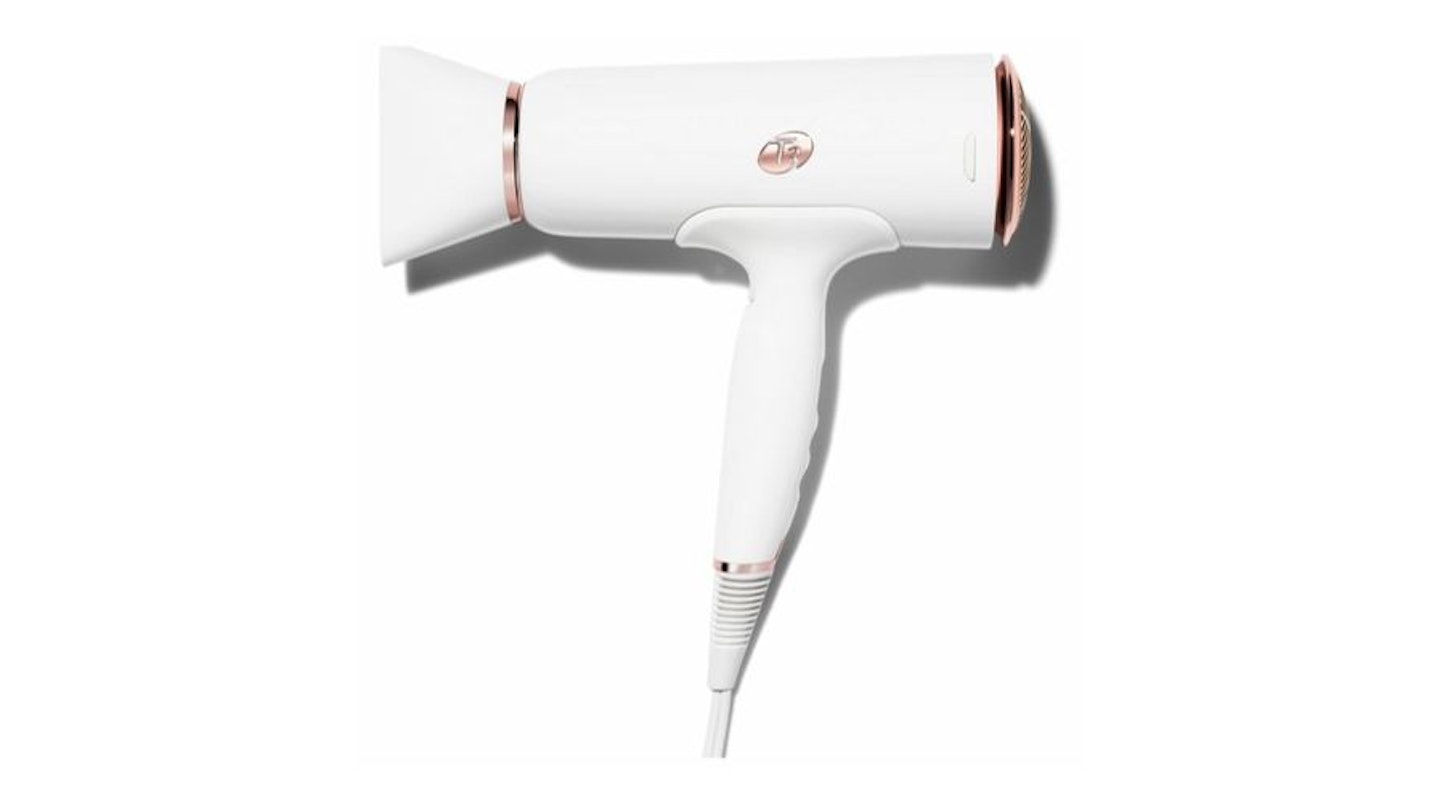 4 of 7
T3 Cura Hair Dryer – White
How fresh does this blower look? The chic white and rose gold design is just the tip of the iceberg, as it has a built-in ion generator – whatever that means. We're kidding; basically, it's super useful for anyone with frizzy hair as it'll smooth the hair cuticle. To top this all off, you'll finally have that sassy hair flick moment after using this hairdryer.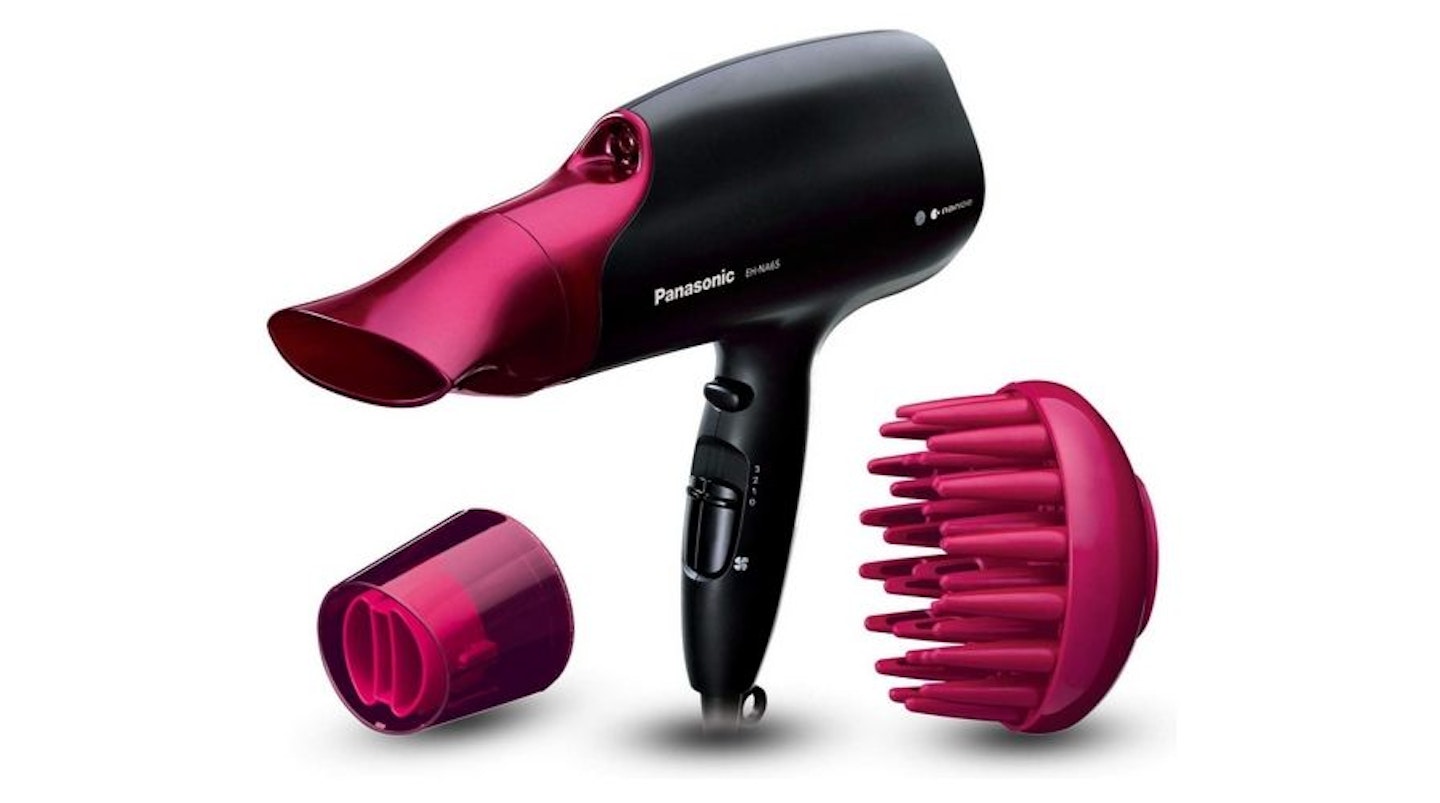 5 of 7
Panasonic EH-NA65 Pink Hair Dryer
What can we say about this dryer? OBVS loads! If you have dry AF hair, it has nanoe technology which means it'll help give you a healthy shine. Not a greasy shine either... Buzzing! Despite the fact it's SO heavy you can skip arm day, it'll tame even the frizziest of locks.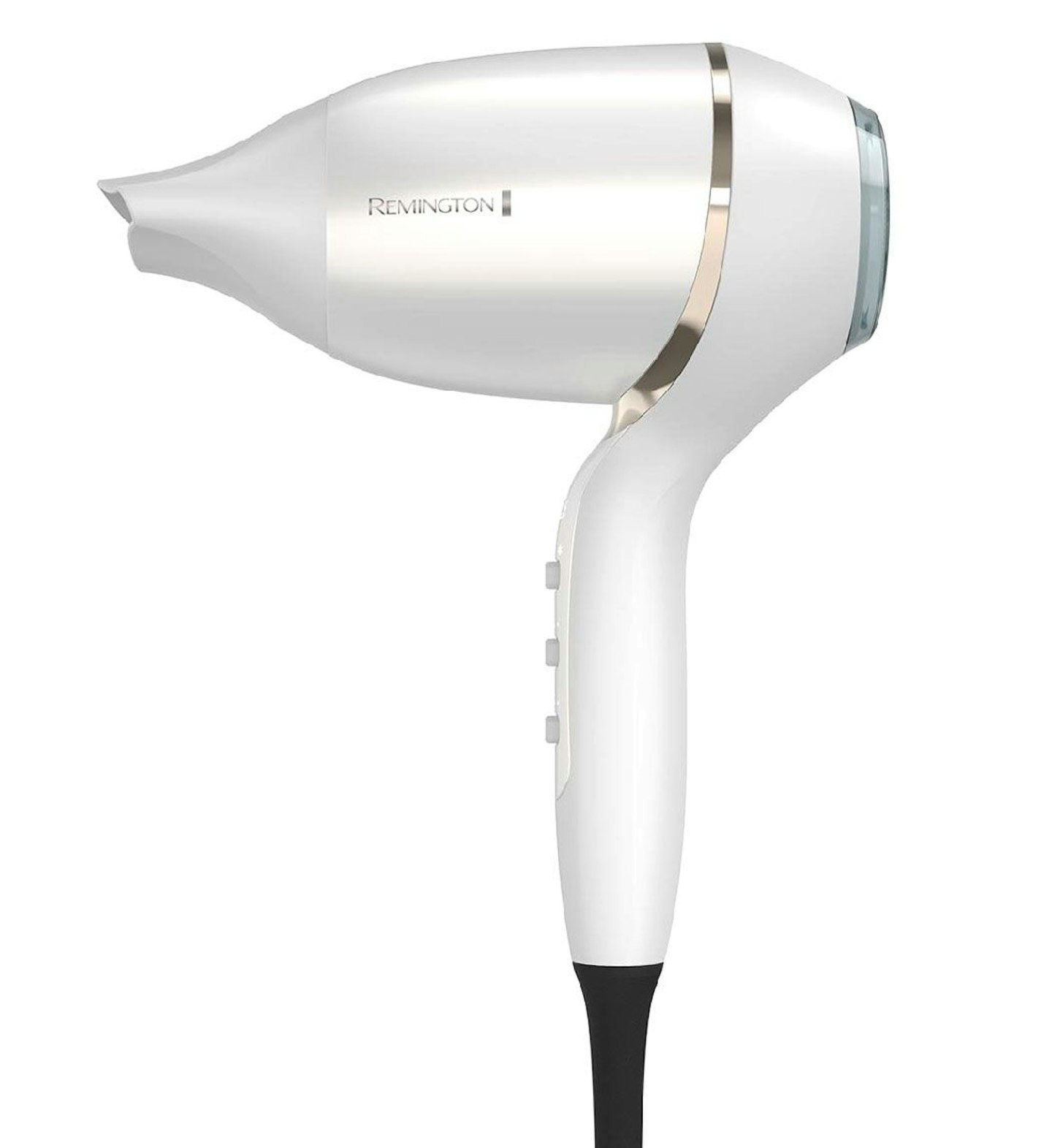 6 of 7
CREDIT: Boots
Remington HYDRAluxe pro dryer
Blow-drying dry and frizzy hair can be an absolute nightmare, but we can safely say that using this hairdryer has made it a dream! The dryer uses technology to continuously monitor the temperature of your hair, never letting it get so hot that it's damaged. Like a kind of hairdrying guardian angel. It also helps you get that extra shine with its True Cold Shot feature that locks in all that moisturised goodness.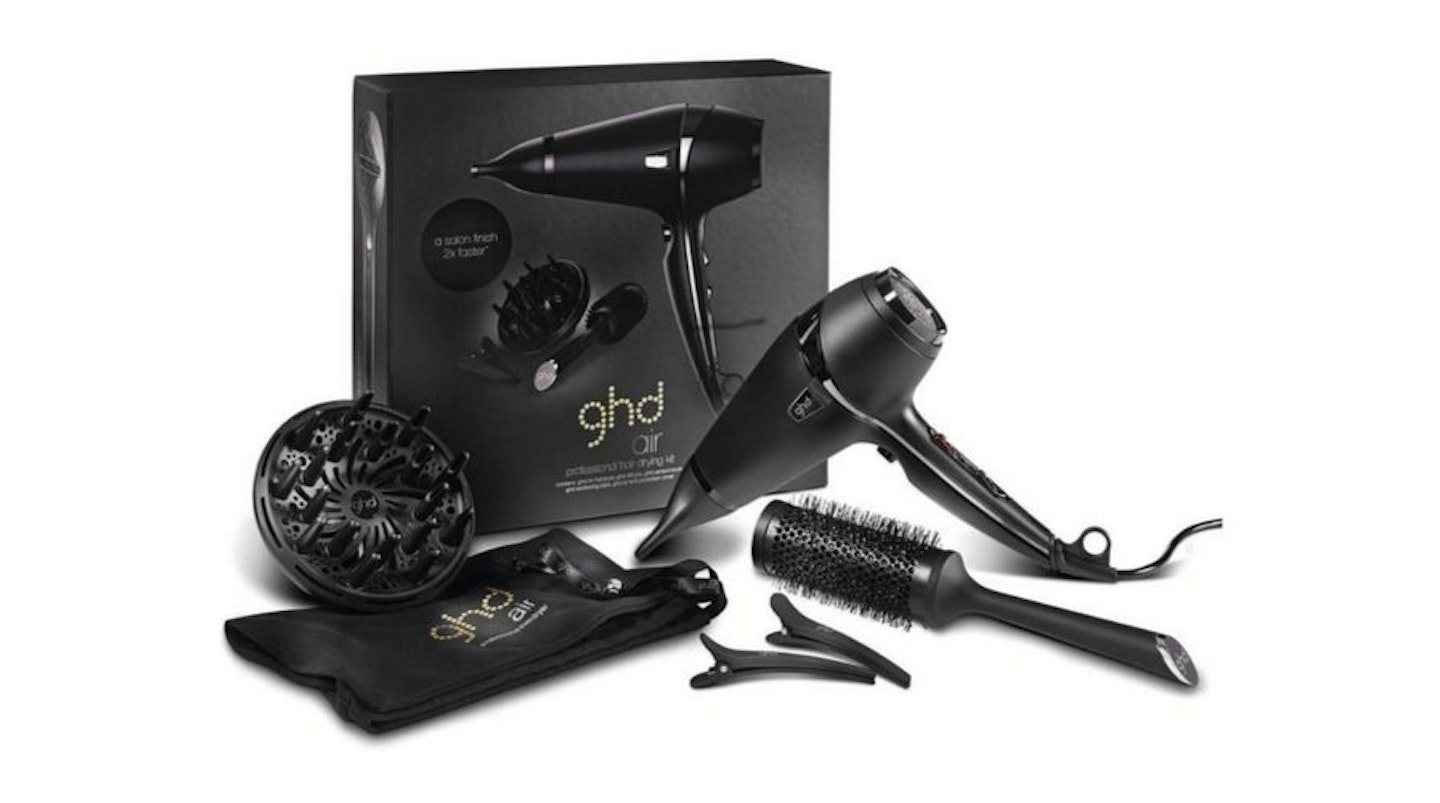 7 of 7
ghd Air Style Kit
Have you always dreamt of opening a salon? You almost can as there is that much included with this set. This kit comes with the Air Hairdryer (durr), a wide nozzle, two-section clips, diffuser, a ghd brush and a dust bag. AND, breathe...
ARE YOU A PRIME MEMBER?
Have you signed up for Amazon Prime yet? You can sign up today for a free 30-day trial and find out what all the fuss is about. You get free next-day delivery on thousands of items, plus so much more – Prime Video, Prime Reading, Amazon Family, and much more (find out more here).
Now! More news!
Our pick of the best dad sandals to spice up your summer wardrobe
Now you have all the info you need about the best hairdryers, we wanted to let you in on some FABULOUS styling tips, that'll leave you looking insta-worthy.
1. Diffuser is your best friend
Using a diffuser can make or break what your hair looks like. YES, we know it's a clunky add on. Even if it does hide among your floordrobe, it doesn't mean you can just bin it off. Not only will it fight the frizz, but it'll also make each curl have more texture and body.
2. Patience is everything
It might sound simple, but it's the hardest and most important styling tip for curly hair. After applying the product to your damp hair, grab your hairdryer and let the magic happen. No matter how tempting it is, don't try and towel dry – even if it's quicker!
3. Get the snip
More often than not, frizz is brought on by bad split ends. There are two solutions to this problem: 1) regularly get your hair cut and 2) always condition the ends thoroughly. Who doesn't love visiting the salon for a little pamper session anyway?
4. It's time to be selfish
Everyone's different, so every trick won't change your life. It's about finding out what works for you and experimenting. The way you hold a dryer can change everything. Our advice is to practice the shit out of it. If it doesn't go right, you can always opt for a sick updo and try again next time 🤷‍♀. Plus, with the right hairdryer every day is perfect chance for a 'new hair, who dis' moment.