Okay, as those of us blessed with blonde hair would know, purple shampoo can be the saving grace between rusty, coppery tresses and a fresh-out-the-salon blonde look. Of course, knowing which of the best shampoo and conditioners that really suit your hair can be hard to find, so we've locked down the best shampoos with purple tints out there to really make the most of your hair 'do.
Getting vibrancy and freshness from your hair doesn't have to be so hard - and it definitely doesn't have to include a 'spenny trip to the hairdressers, that's for sure. Enter: the purple shampoo to grace your showers and hair wash days. Trust us, they'll even work as shampoos for greasy hair because they're so effective.
heat's best purple shampoo at a glance:
Best overall purple shampoo: Olaplex No.4P Blonde Enhancer Toning Shampoo, £28 on Lookfantastic
Best hairdresser-recommended purple shampoo: Kérastase Blond Absolu Bain Ultra Violet Shampoo, £23.08 on Lookfantastic
Best high street purple shampoo: L'Oréal Paris Elvive Colour Protect Anti-Brassiness Purple Shampoo, £5.39 on Lookfantastic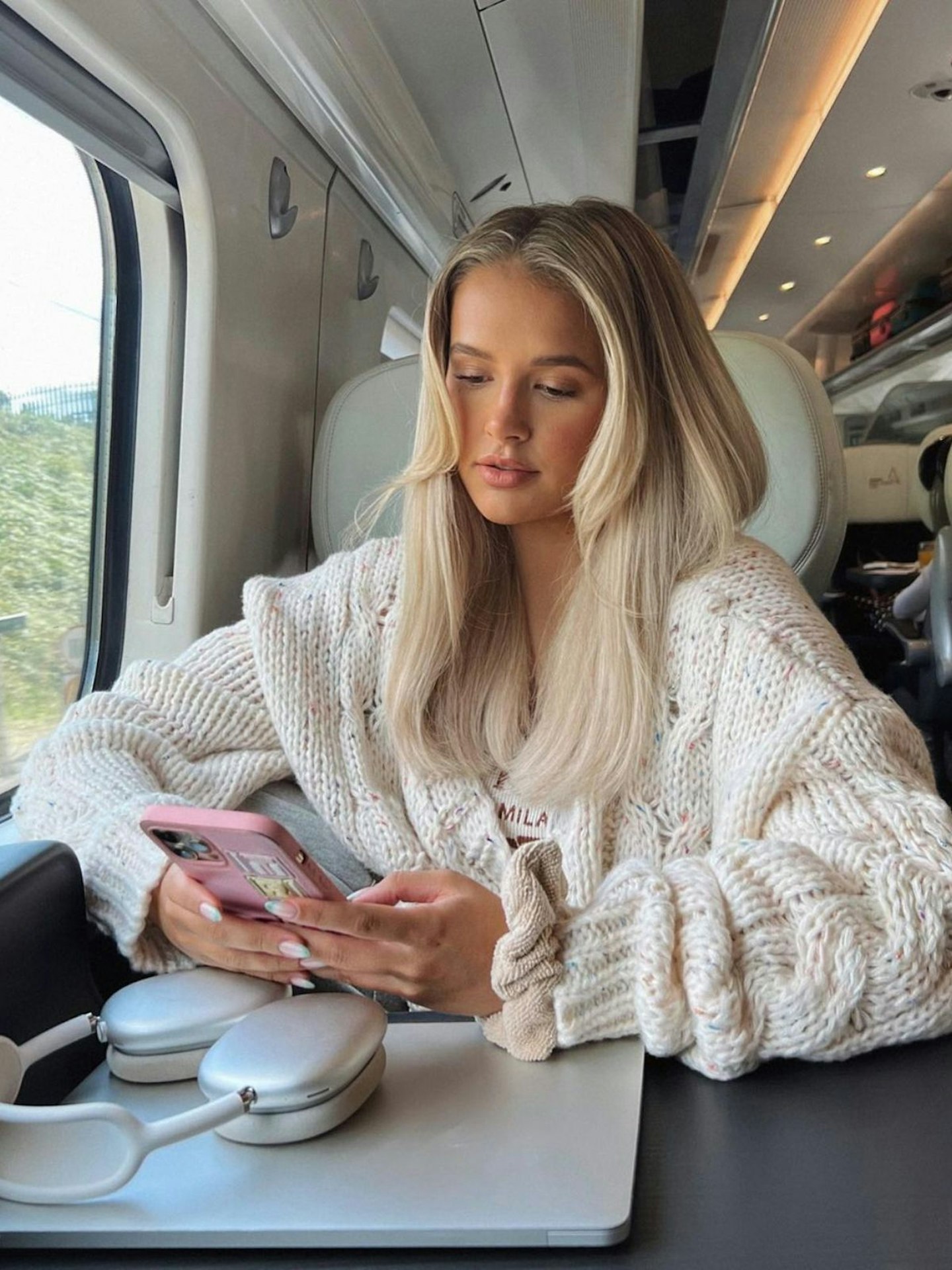 Clue's in the name with this one, but all you need to do with these purple shampoos is pop them in your hair during your regular hair routine in replacement of your everyday shampoo, and you'll start to see your hair in no time. Depending on how intense your choice is, results can be as fast as when you dry your hair afterwards.
So, ready to crack on with the best purple shampoos on the market? Well, luckily, we've found the top choices, including bestsellers from Olaplex, Kérastase and L'Oreal. Get ready for fresh locks in a jiffy.
SHOP: The best purple shampoo to buy
Best overall purple shampoo
Description
When it comes to knowing your purple shampoos well, chances are you'll want to snap up the Olaplex
Pros
Easy to add to your everyday hair routine
Bestselling brand is renowned for repairing blonde hair
Cons
Can stain hands if you're not careful
Best hairdresser-recommended purple shampoo
Description
If your hair is silver, white or icy, you'll want to invest in a strong purple shampoo that will
Pros
Ultra-violet tones are strong on brassiness
Cleanses and moisturises at the same time
Best high street purple shampoo
Description
Sometimes, we just want something that's affordable and effective. If you're looking for an option
Pros
Great value-for-money
Violet pigments counteract discolouration
Best purple shampoo for dyed hair
Description
You may be familiar with Bleach London for their popular hair toners, including shades of pink,
Pros
Vegan and Peta-approved
Trusted brand
Cons
Can stain skin if not careful
Best purple shampoo with Triple Acid Protein Complex
Description
If you really want to protect your blonde in the long term, look to Redken's Color Extend Blondage
Pros
Keeps your hair moisturised
Cleansed, nourishes and strengthens all in one
Non-drying
Cons
Can be too powerful if not careful
Best sulfate-free purple shampoo
Description
The Moroccanoil brand is known for keeping hair super moisturised and fresh no matter the style or
Pros
Sulfate and paraben-free to keep your hair in good quality
Strong violet pigments for immediate colour repair
Cons
Packaging isn't good quality
Best purple shampoo popular on social media
Description
As seen across TikTok and Instagram, Amika is known for its funky packaging and ultra-smoothing
Pros
Smells great
Easy-to-apply, just like any shampoo
What is purple shampoo?
Now, if you're still a bit apprehensive about getting your hands on this stuff, fret not. To put it simply, purple shampoo is a specialized type of shampoo designed to neutralize unwanted yellow or brassy tones in blonde, silver, or grey hair. It usually has a purple or violet tint (hence the name), which colour corrects the warm tone - leaving it looking cooler and more natural.
A top tip is to remember that purple shampoo is usually used on light-coloured hair to combat brassiness. If you have darker hair, it may not have the same effect, and you may want to explore other hair care products to get the look you want with things like dry shampoo or even blue shampoo.
How do I use purple shampoo?
Getting down to the nitty-gritty, purple shampoo is super easy to use and won't be that difficult to figure out. We'd recommend wetting your hair thoroughly in the shower or bath, applying your shampoo evenly and massaging in, focusing on yellow or brassy areas. After a few minutes (or however long the bottle says), rinse with lukewarm water. Follow with conditioner. Use once or twice weekly - but avoid overuse to prevent a purple tint. Because, that's the last thing we want.
Caitlin Casey is a Senior Beauty & Fashion Products Writer for heat, Closer, and Grazia. She covers shopping, women's lifestyle, popular culture as well as all things trending.