Ever bought a hyped up make-up product, tried it for yourself and instantly thought of that Barclay's advert?
"Did you see what I did there? It's a scam."
Well same tbh and it's SO annoying.
After watching make-up tutorials for years you'd think we'd know when an influencer is being genuine about a product or not.
Well, one TikTok viral beauty product that we couldn't escape this year was e.l.f.'s Poreless Putty Primer. It's actually been out for over a year but it turns out we've all been using it wrong.
One make-up influencer Bex (aka @BexCxmpbell) went viral after exposing how we should all be applying it and we guarantee you've been using it wrong.
Bex revealed that it was her "favourite poreless primer" and after seeing the results we can see why - it completely hides all your pores.
Revealing the secret she simply explained that we should press the primer upwards into the problem area instead of downwards.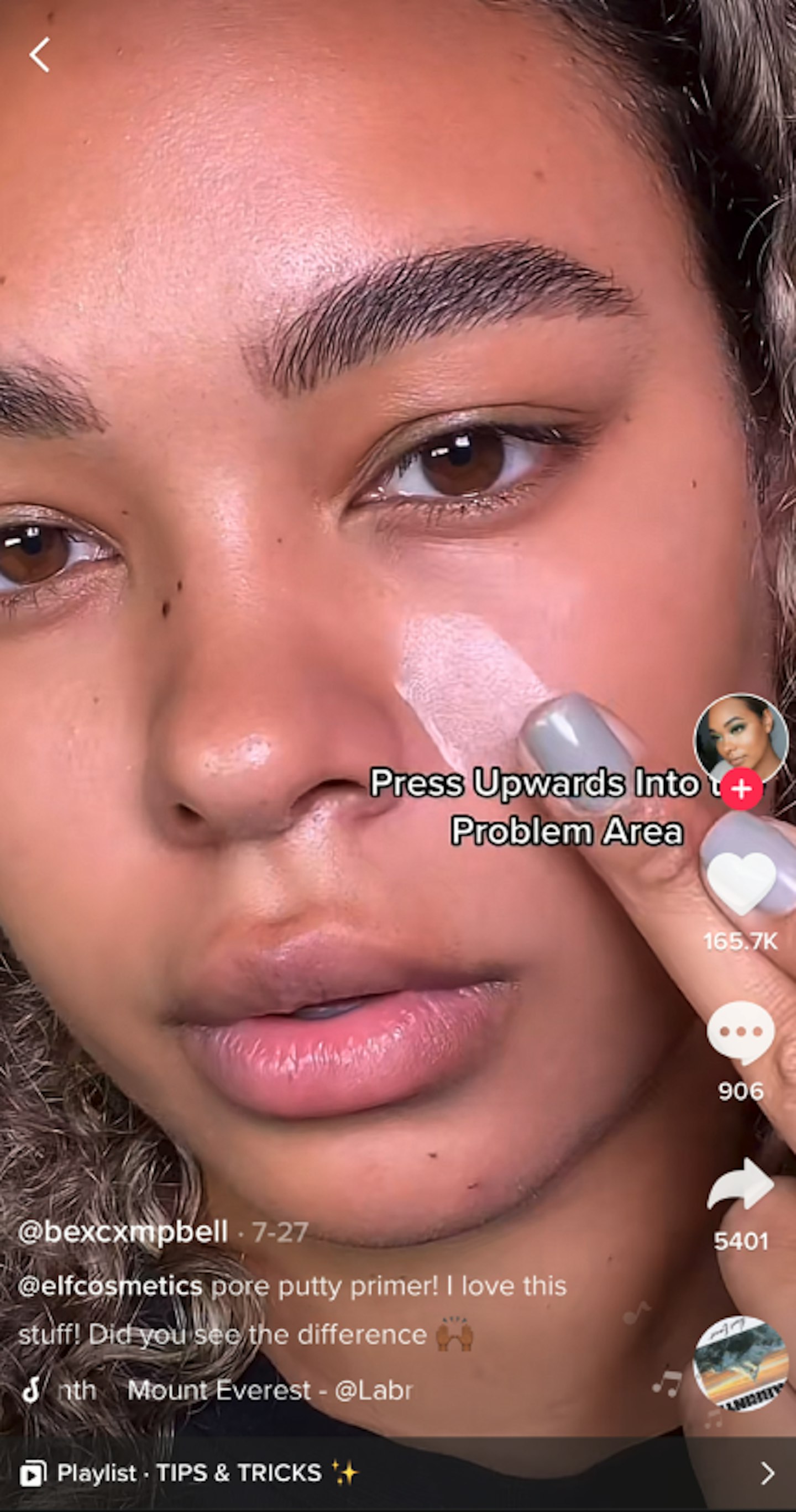 READ MORE
We've found the best Estée Lauder Double Wear foundation dupes
This body lotion just blew up on TikTok thanks to its 'gleamy finish'
After putting the primer on your finger and moving it upwards instead of downwards, Bex showed off the results and wow.
Below she showed off her make-up look without using the elf primer (on the left) and with the primer being applied correctly (on the right).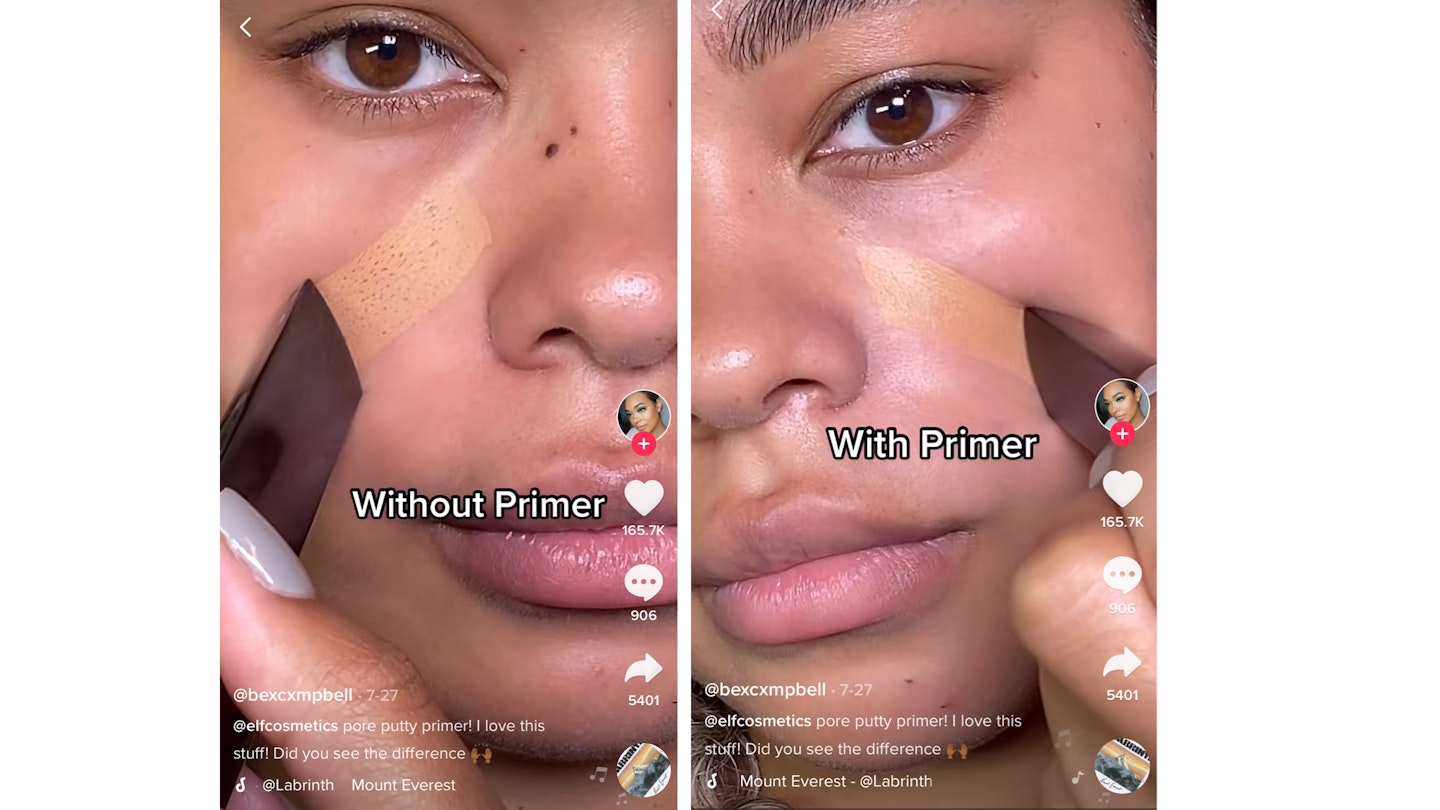 So if you've got poreless that just won't go away then why not try out e.l.f.'s Poreless Putty primer?
It's definitely an investment because it promises to help grip your make-up for all-day wear, help protect your skin from moisture loss and as we've seen it'll actually hide your pores.
PLUS it only costs £9 - talk about a bargain, ey?
WATCH: Love Island's Priscilla Anyabu: "They're going to think I'm too dark - no one will pick me"
Lots of her followers were shocked at her revelation with one person writing, "YES!! When I started applying it upwards... total game changer."
Someone else commented, "Me literally doing it the opposite way wondering why it wasn't working lmao".
A third said, "You saved my life with this one".
One more added, "Elf Poreless Putty primer is a dupe for Tatcha Silk Canvas primer."