We love a bit of self-care and all this time at home has really given us an excuse to look after ourselves inside and out. Each week, we'll be asking the celeb lot to share their Sunday self-care routines, because taking care of yourself is more important than ever.
This week it's all about Made In Chelsea's Sophie Habboo. The 28-year-old is engaged tofellow co-star Jamie Laing and the pair have just launched a podcast named 'Newly Weds' where they chat candidly about their wedding journey. It is so funny, that it almost makes you almost wee. Very on-brand, if you ask us.
Sophie also co-hosts the hilarious 'On Wednesday's We Drink Wine' with fellow Made In Chelsea star and BFF Melissa Tattum and admits, "I'm definitely a little more savage than I thought and I definitely have no filter."
Honestly? We are obsessed.
The gleamy queen is working with Eucerinas the brand's Anti-Pigment Ambassador for the second year on the trot and is helping others feel good in their skin. Oh, and reminding you all to wear SPF!
Sophie chats exclusively to heat about wellness habits, self-care routines and exactly how she masters the gleamy make-up look...
On self-care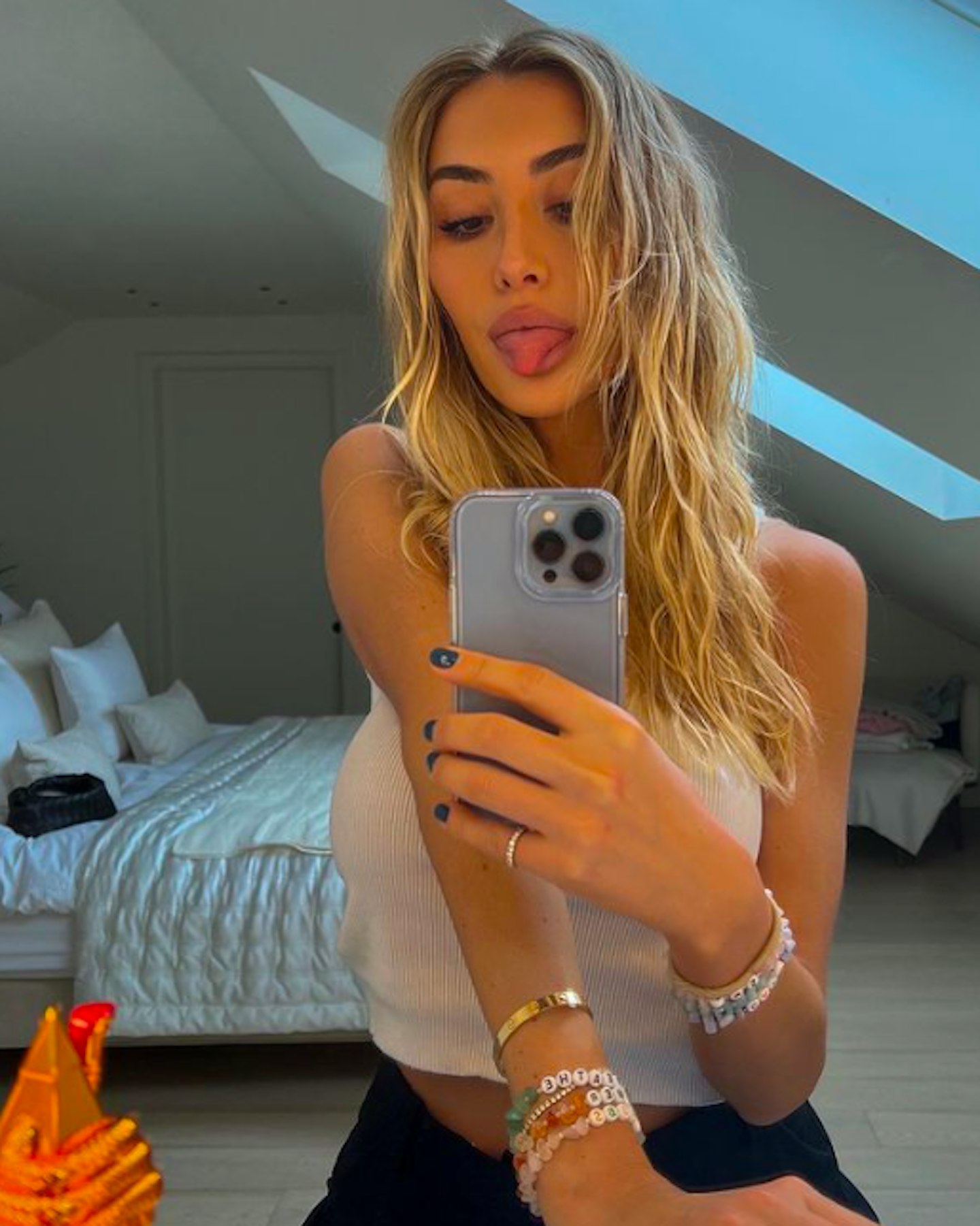 Habbs is quite frankly the queen of self-care, so how does she like to spend a reset Sunday? TEACH US.
"I love to go for an infrared sauna, they're just great and they really help you detox and get rid of any toxins. I go to one in London called111CRYO and I really recommend it. If not, I'll have a really cold shower - something like that to wake up the body.
"I'll then put a sheet mask on and get my skin prepped, then I'll put on the Eucerin Anti-Pigment Dual Face Serum which is so good for pigmentation. I'll always put on a thick layer of that on a Sunday, then a thick, thick layer of the Eucerin Hyaluron-Filler Day Cream . I'll leave that on all day long.
"Then I'll apply some lip balm on and maybe some cooling eye patches for my under eyes. I love the CRYO tools from Oxygen Boutique, you roll it over your face and it really helps to de-puff. I love using an eyelash serum, I'll put a hair mask in, be in my pyjamas, exfoliate my whole body and basically moisturise everywhere to high heavens!"
On skincare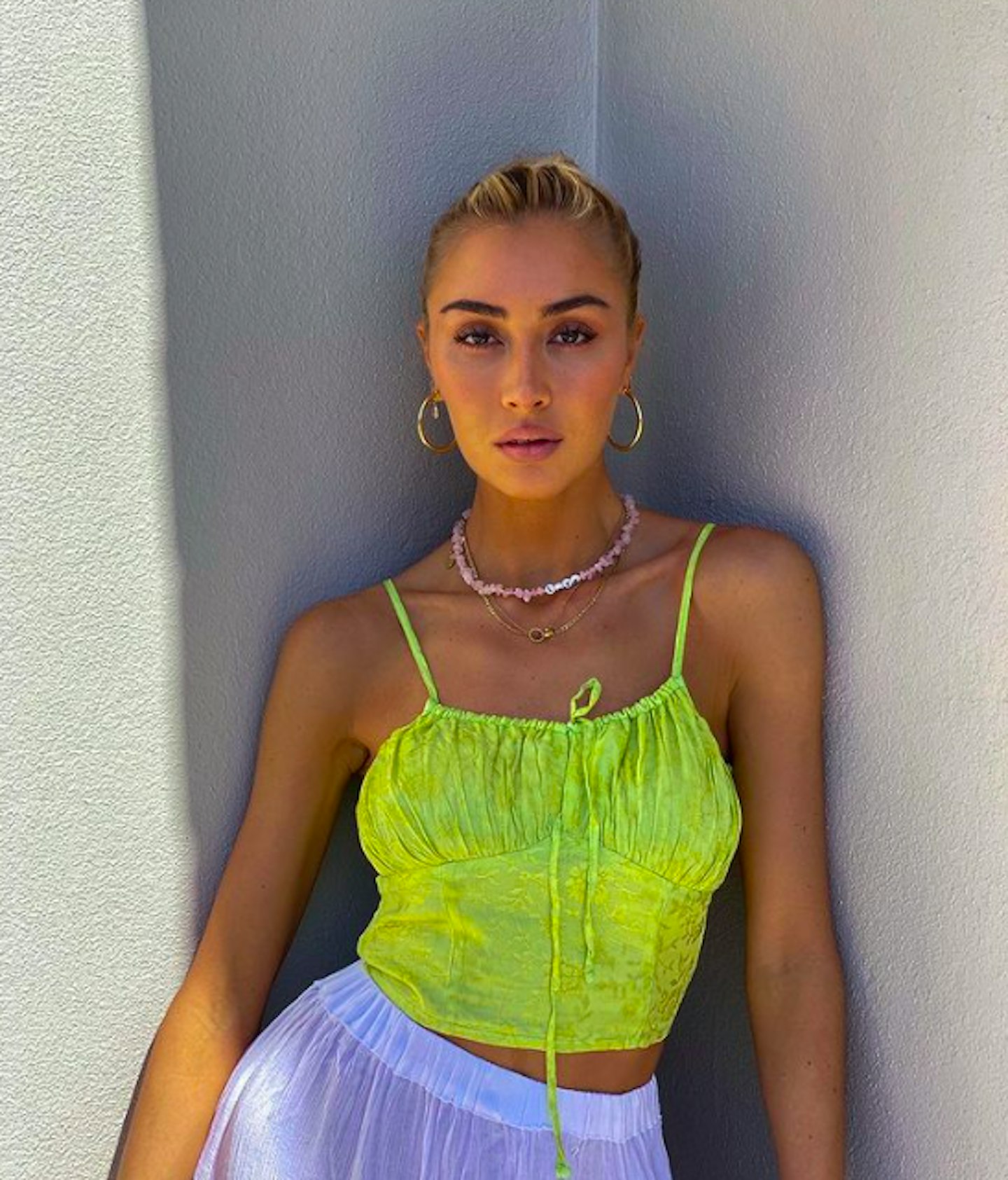 Sophie shares how finding mysterious brown marks on her face led her to overhaul her skincare routine and decide to partner up with Eucerin.
"I didn't really know the importance of sunscreen and I really wish I did. When I was younger, I was out in the sun all the time and I never really bothered with sunscreen, when sunscreen is the most important product you could ever, ever use on your skin.
"I was filming actually in Sri Lanka and I found a brown mark on my face - I honestly thought it was fake tan. Then I got back to the UK and I found another one on my face and thought, 'This is so strange!" Eventually, I had more and more and they looked like little countries on my skin. I reached out on Instagram and asked if anyone knew what the marks were and it turns out it is pigmentation.
"I went to a dermatologist and they told me once you get pigmentation, you can't really get rid of it which panicked me and it was getting progressively worse. There were options like laser or a peel, but they had massive downtime and at the time I was filming. I couldn't have half my skin peeling off!
"Then Eucerin reached out to me and said they had a pigmentation range and that they wanted to send it to me to try. I had already gone into Space NK and tried various brightening creams and vitamin C products and none of them had worked so far.
"So I tried Eucerin's regime, but I tried it really properly. So I used a really mild cleanser, I would put the serum on and then the day cream.
"Then throughout the day, I put on the spot corrector which I'm sure was a life-saver for me. Then, of course, SPF every single day. Within three weeks, my pigmentation had literally faded by 40 per cent. Their products have been a life-saver."
On make-up favourites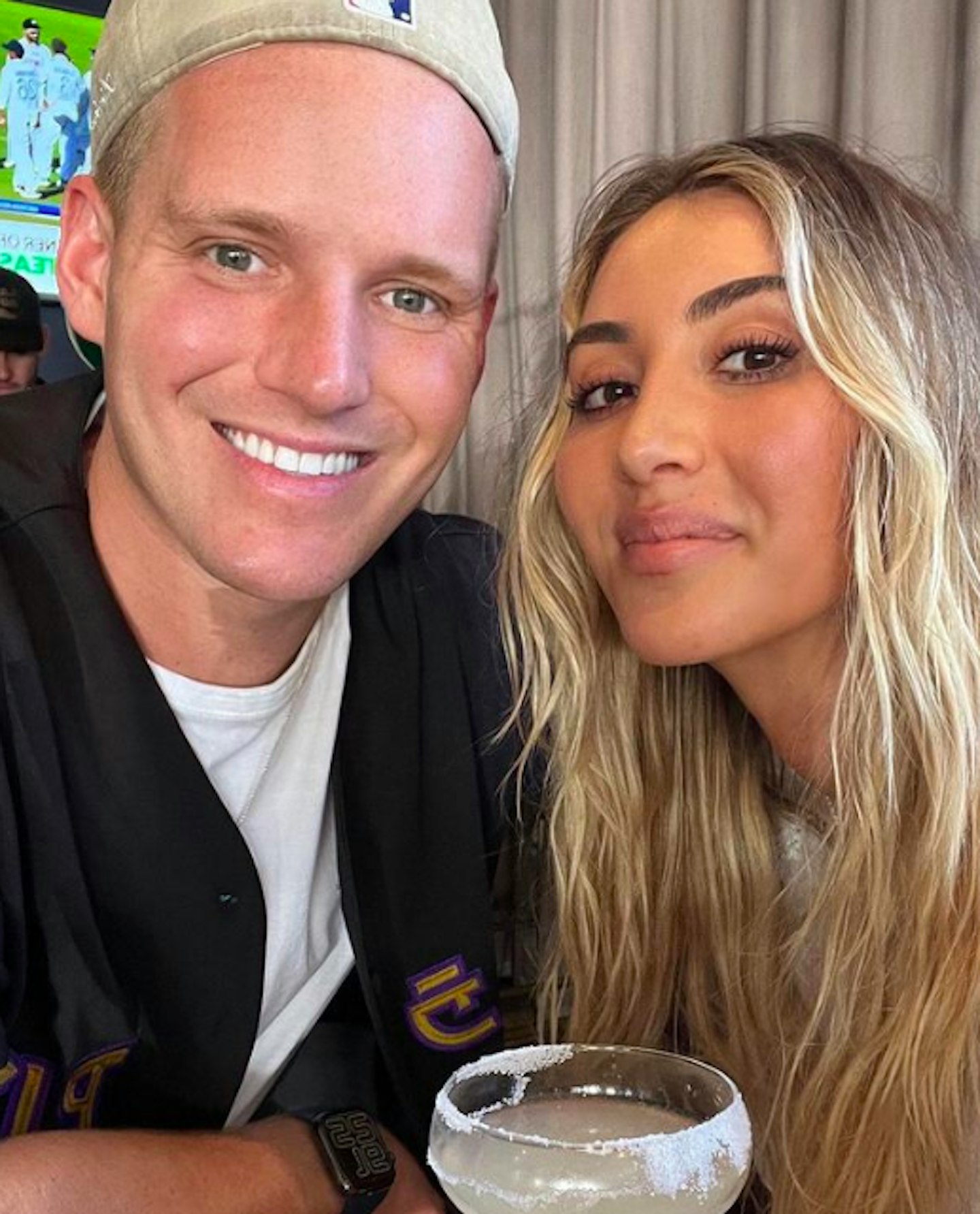 Habbs always looks dewy and radiant, so we were dying to know which products she swears by for that Chelsea gleam.
"My key thing is all about prep. I'm so into sheet masks, I can't even tell you. I always keep them in the fridge and I'm sure that really helps. Also, primer. I use the Bobbi Brown Vitamin Enriched Face Base, it's so good and really thick or the Charlotte Tilbury Magic Cream .
"Then I use the Charlotte Tilbury Hollywood Flawless Filter , which is really thin so I really like it. Then I'll use the Rodial Banana Low Lighter which you can use as a highlighter or under your eyes, I use it as both. I also use the Charlotte Tilbury Magic Away Concealer because it's not too heavy.
"My favourite make-up product is theRodial Blush Drops , they are so good. Whenever I wear it, people are like, 'What is it? What do you have on your face?' They're a secret little product that not a lot of people know about, they're my main make-up hack for the lit within look.
"I go for either the Summer Bronze or Frosted Pink shade, depending on how I'm feeling."
We have been #influenced.
On book and podcast recommendations
"I'm not really into self-help books, but I love nutrition books at the moment and finding out about how nutrition can affect our brains and bodies.
"Podcast-wise, I'm listening to Deliciously Ella's Delicious Ways To Feel Better and the current one I'm listening to is 'How to build a healthy, happy brain'. It's really interesting."
On daily wellness habits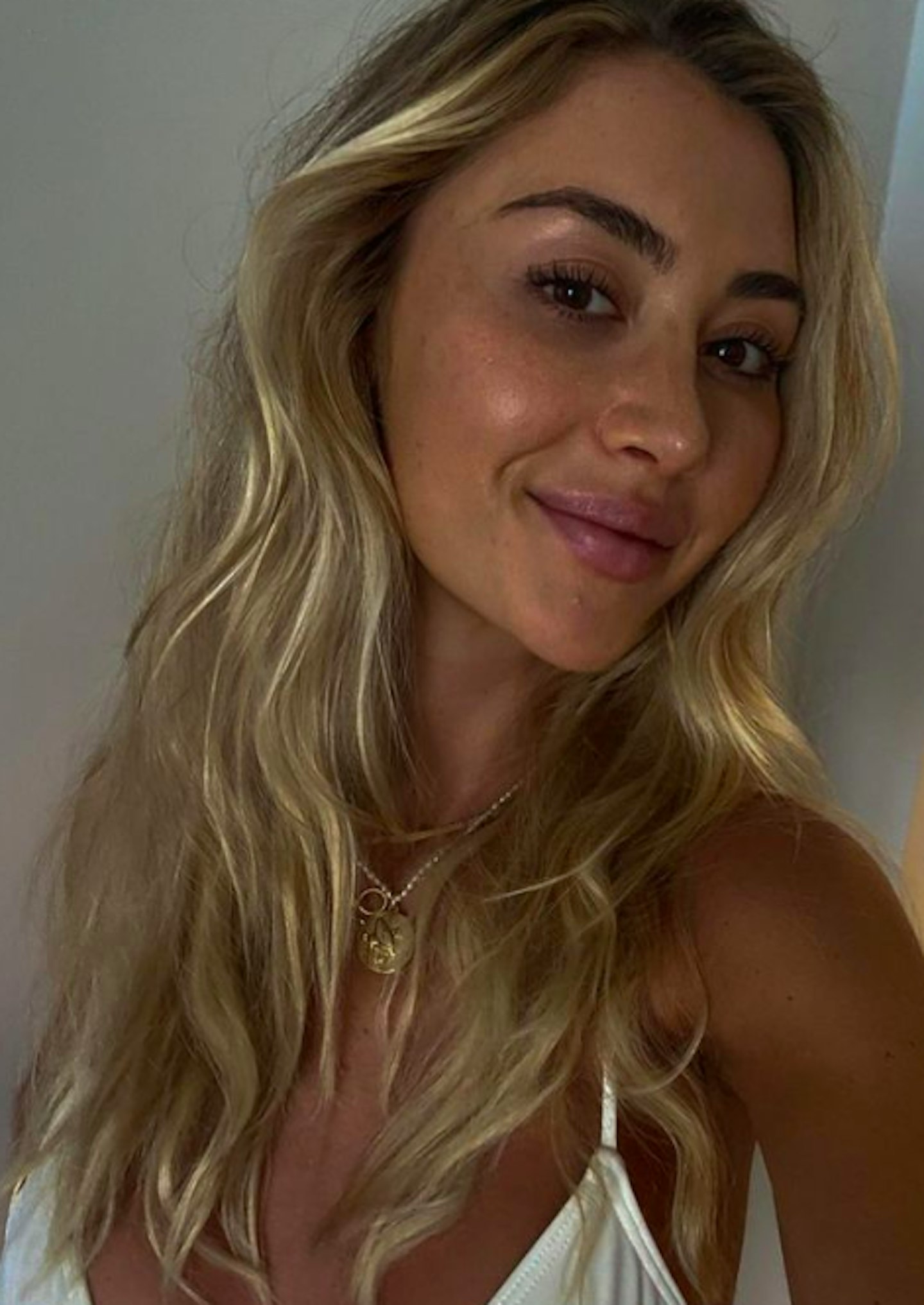 "It's so standard, but before I do anything I drink around 500ml of water before I drink my coffee. It's the first thing I do every single day before I even move! I read somewhere that we need to be doing it and no one does it. Everyone just jumps in the shower or goes and gets a coffee or makes food, but first, we need to just rehydrate our bodies."
On #extra wellness treatments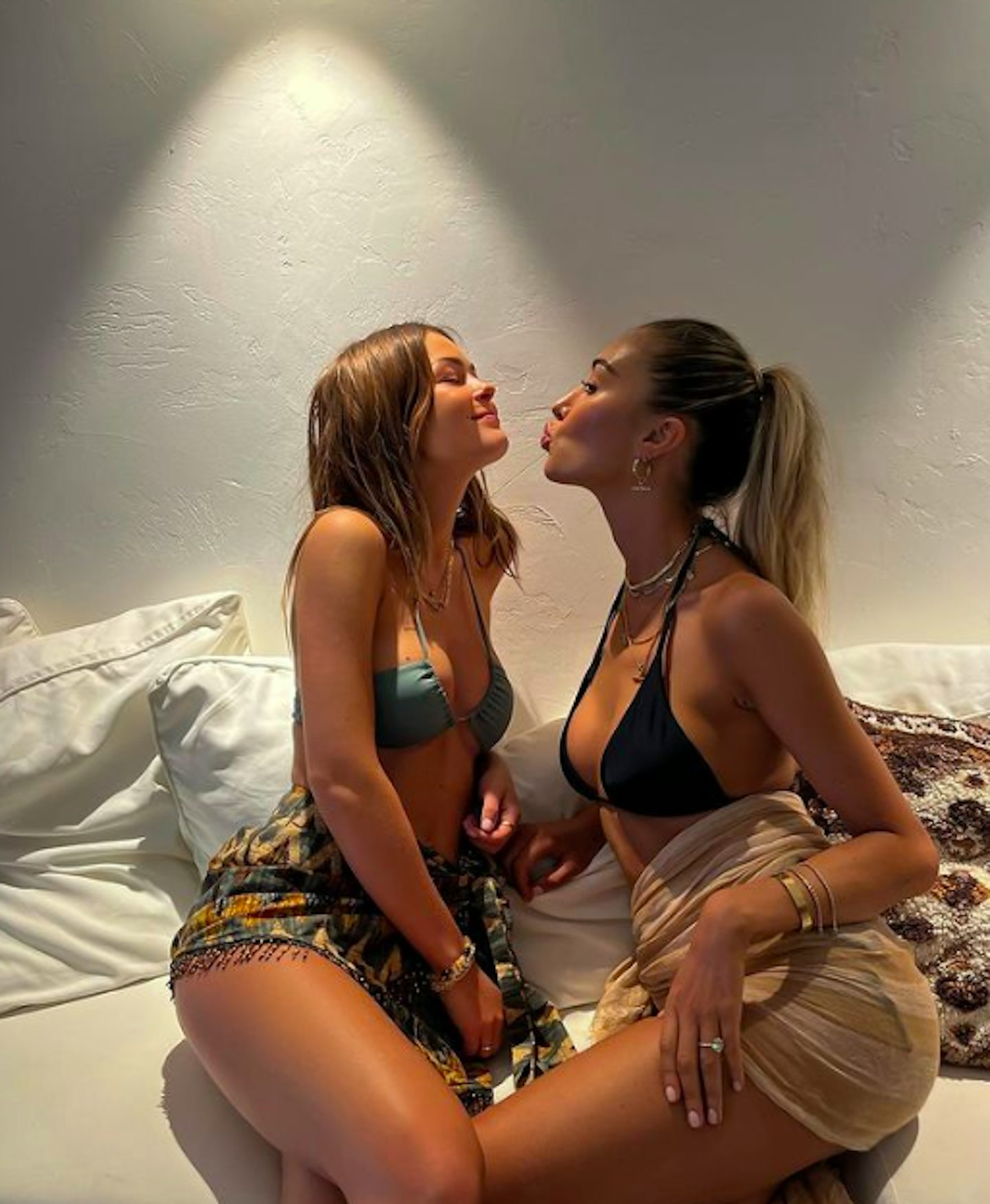 The celeb lot are known for their over-the-top beauty regimes (we mean, why not!), so has the star had any #extra beauty or wellness treatments done... let's say a vampire facial?
"I had my lips lasered, that's quite extra! It was sort of like a resurfacing thing. Oh, and I have had a vampire facial!"
Did Habbs notice any great results?
"Yes, I did but I think with these sorts of things you really need to stay on top of it. Because I'm so regimented with my skincare anyway, my lips have never really been dehydrated. My friend Melissa [Tattum] did the lip thing and she was obsessed with it, I'm normally quite sceptical, but my lips did feel really soft and juicy. My skin after the vampire facial definitely did look really glowy."
On really good advice
"To not worry about the things you can't change or don't worry about things you have no control of. I'm such a worrier about things and especially with planning the wedding and stuff at the moment. There are just so many things on the day that are just gonna go wrong. If I can't change it then there is no point worrying about it."
Quickfire round:
What show are you currently watching? I'm rewatching The Real Housewives of Orange County.
How do you like your cuppa? Decaf and black.
Go-to loungewear brand? Adanola.
Favourite face mask? 111 Skin.
Go-to takeaway order? It has to be sushi.
Favourite candle? Neom.