We love a bit of self-care and all this time at home has really given us an excuse to look after ourselves inside and out. Each week, we'll be asking the celeb lot to share their Sunday self-care routines, because taking care of yourself is more important than ever.
This week it's all about Sophie Kasaei, the lovable Geordie Shore star turned business queen who has found a gap in the market for curly, wavy and natural-looking hair extensions. After "years of blood, sweat and tears" she has started her own companyMane London.
"I want to celebrate my heritage, it's what makes me, me," Sophie tells heat, "I'm half-Persian and I'm proud of that. I've spent years trying to be like other girls with straight hair and light eyes and I feel sad looking back that I wanted to just fit in and didn't embrace my natural self."
Sophie chats exclusively to heat about her brand-new business, self-care must-haves and the best advice she's ever been given...
On starting her business Mane London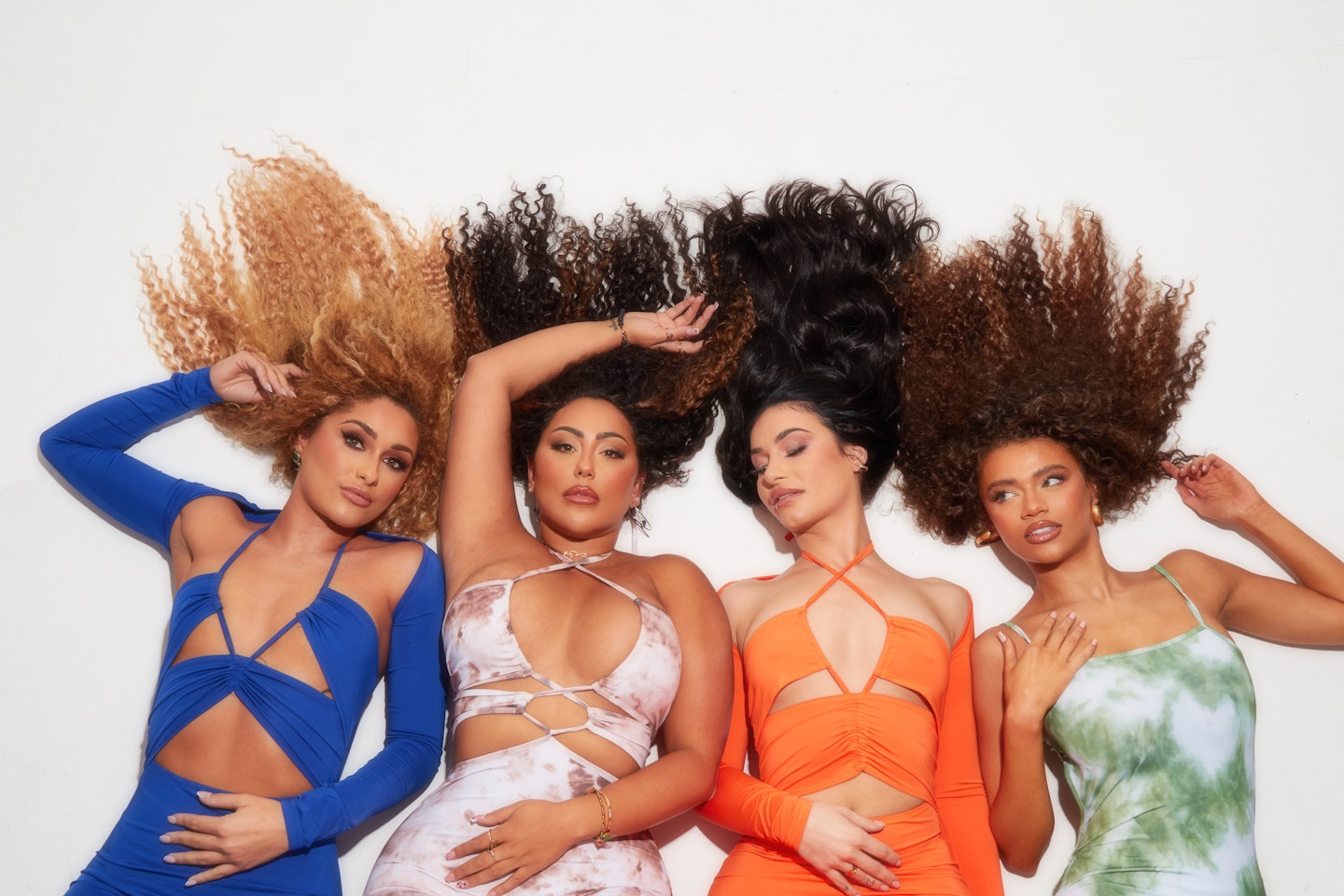 The Geordie Shore star shares how she has only recently started to fully embrace her natural hair after years of damage from sewn-in extensions and heat from hair tools
"One of the main reasons I ended up doing this was because of the damage I caused to my own hair. It's so unfortunate because I spent all these years trying to fix something that wasn't broken. I was trying to change my hair all the time, and trying to go with certain fashions and styles when really, I should have just embraced what I had.
"So in the Geordie Shore years, everyone can remember, it was all about the bigger hair, backcombing, the blonde dye, thicker extensions... it was just so damaging looking back now. l used to have around 400 grams of hair in my head and it was just pulling and pulling. When you've got curly hair, but you're wearing straight extensions, the curls can't bounce. They're basically trapped and what they're going to do is they're going to snap with the tension.
"For all these years, I was just continuously ruining my hair by bleaching it and going to all these different salons. Eventually, I actually got contraction alopecia from ruining my own hair. It's nothing to do with the salons or anything like that. It was me. I just didn't care about my hair.
"It got to a point in lockdown, where I couldn't go to the salon for the first time in about 15 years. I couldn't get extensions, and I couldn't do my hair like a used to, so I had no choice but to ditch the extensions.
"Then I remember just scrunching my hair one day and I was like: "I wonder if it's like when I was a kid?" I had these beautiful curls and I looked so different. I was like, "What the hell is that me?"
"I actually ordered some curly clippings from America and I clipped them in. I was like: "Wow, I look incredible!" I looked in the mirror and I was really taken back. I was like: "Why haven't I done this for all these years?" That's when I started the business."
On tips for building a brand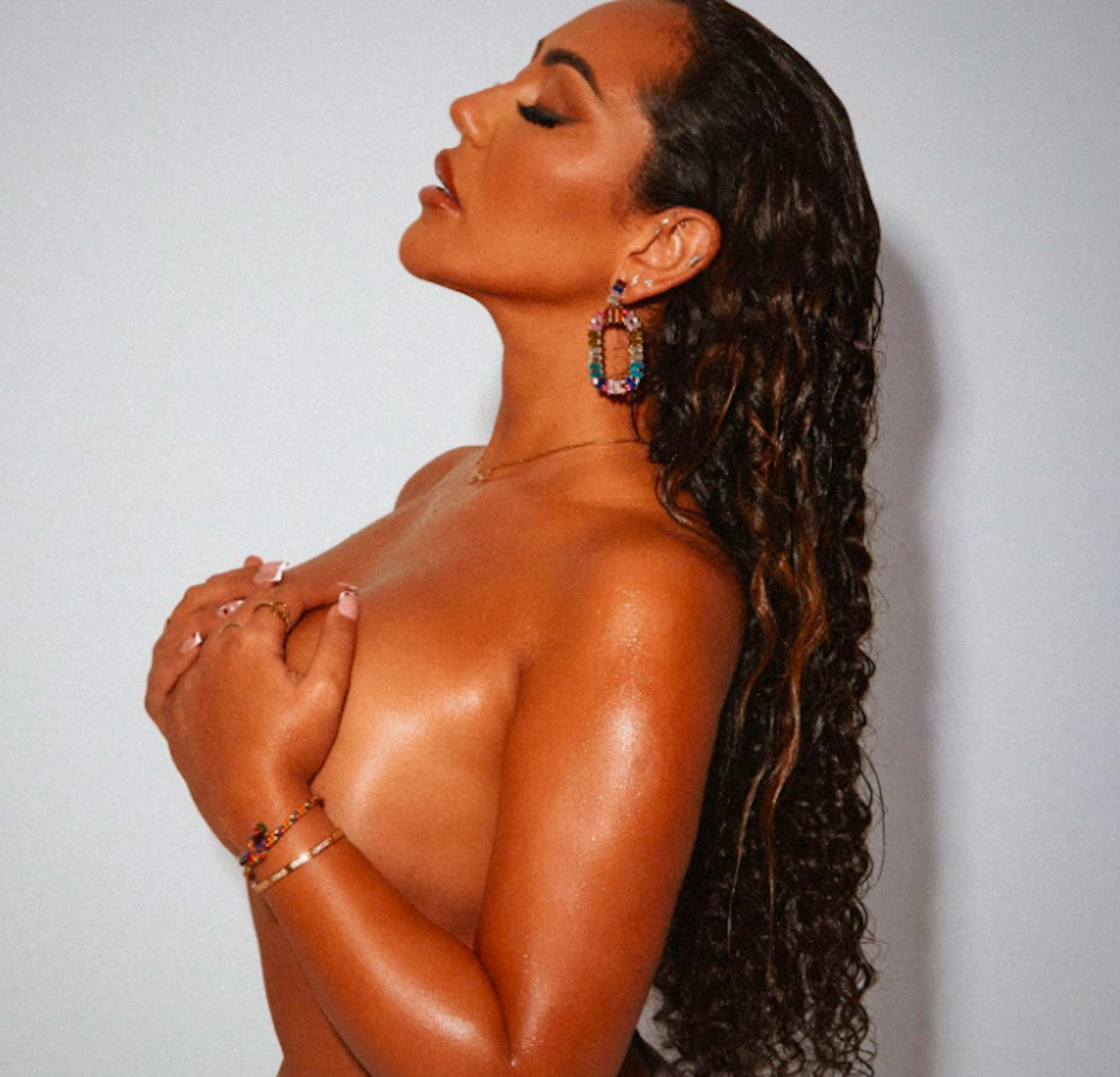 Everyone wants to be an entrepreneur nowadays, so what tips can Sophie share for starting your own venture?
"I think with business, if your heart and soul is not into it and you cannot be bothered and you're lazy then don't even go into it. Because businesses are hard. You're working for yourself, there's going to be days where you wake up with not one penny to your name. And there's going to be days where you wake up and you have sales. It's very up and down being self-employed. It's easier to go out there and work for someone else, get your paycheck, go home and have the night off. But it's more empowering having your business. You don't need to rely on anyone else and I just think being the boss is the best feeling in the world. You feel really empowered.
"I remember back in the day when women didn't really have their own businesses and now women are taking over the world."
Oh, we love to see it. 👏🏻
On self-care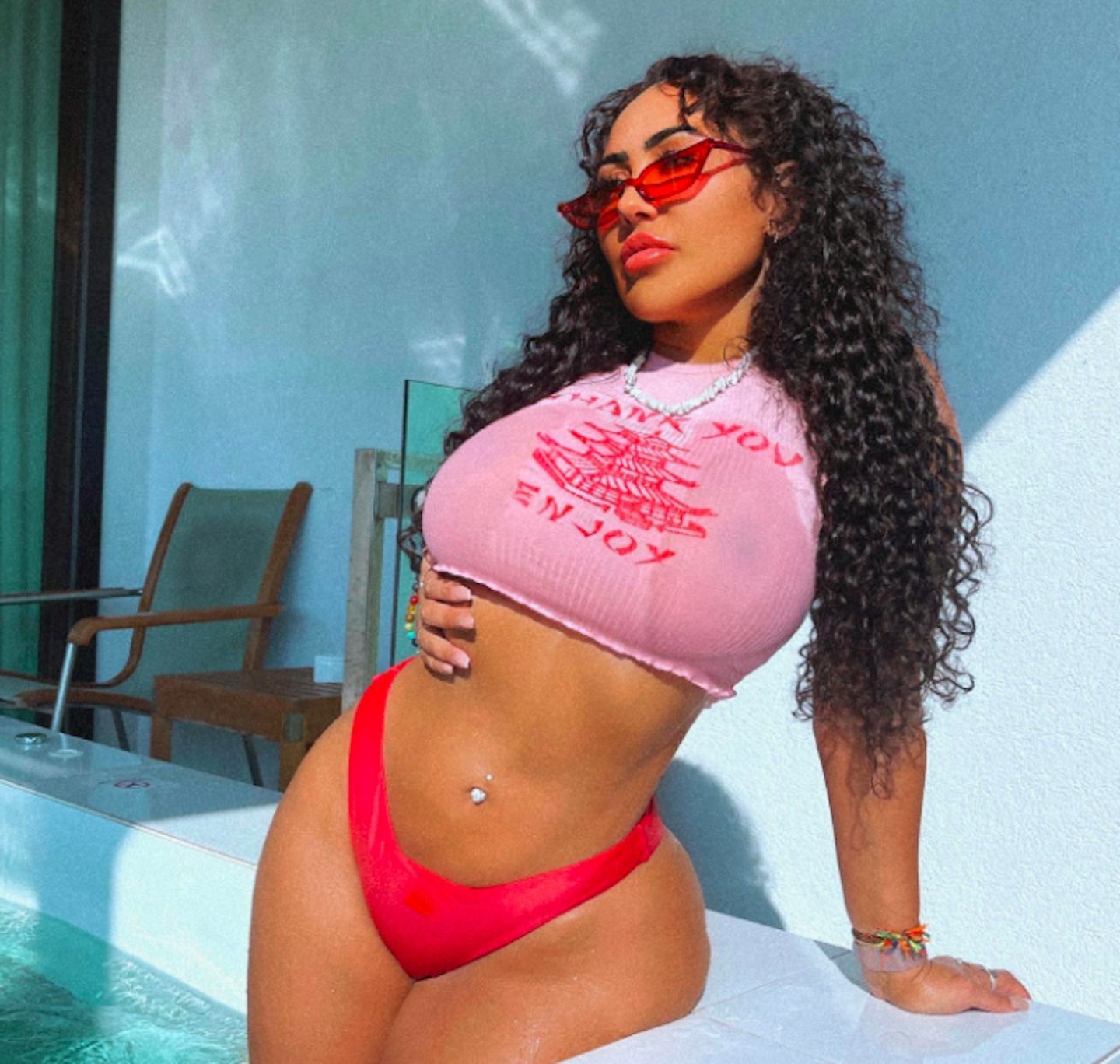 "I love a self-care day, I could do them every day. My main things would be starting the day with a dog walk and then put something in the slow cooker... I'm so old! You need homely, good food on a self-care day, I've literally just put some mince and dumplings in mine. Oh and you've got to get the heating on.
"I'm also all about skincare, skincare is massive now. Back in the day, it was all about sunbeds and damaging your skin, we just didn't care. We didn't care about late nights or drinking water but now everyone is obsessed with health. Everyone is going more natural now, so I think good skin care is absolutely key. I'm loving ZO Skin at the moment, I love a face mask as well, I love Clinique or The Body Shop Tea Tree Anti-Imperfection Night Mask
"Hair masks are also a must for a self-care day, Mane London doesn't have any out at the moment, but I love the Phillips Kingsley Elasticiser. I love a good bath or a spa day with the girls. Or if you're single, get the vibrator out! We've got to break the stigma about self-pleasure, because it's self-care, too."
On budget beauty buys
"I love Weleda Skin Food, it is so cheap and it's under a tenner. I've got quite dry skin, so I use the original one and I put it on before bed. Honestly the next day, the glow!
"I also love the NARS Cosmetics Pure Radiant Tinted Moisturiser ,it's got SPF in it and I swear by that every day. Whether I'm on holiday or just every day, I just love it. When you're older you've got to be more careful with heavier make-up as it can give you heavy lines. So I love using Weleda Skin Food and then using the NARS Tinted Moisturiser the next day."
On curly hair tips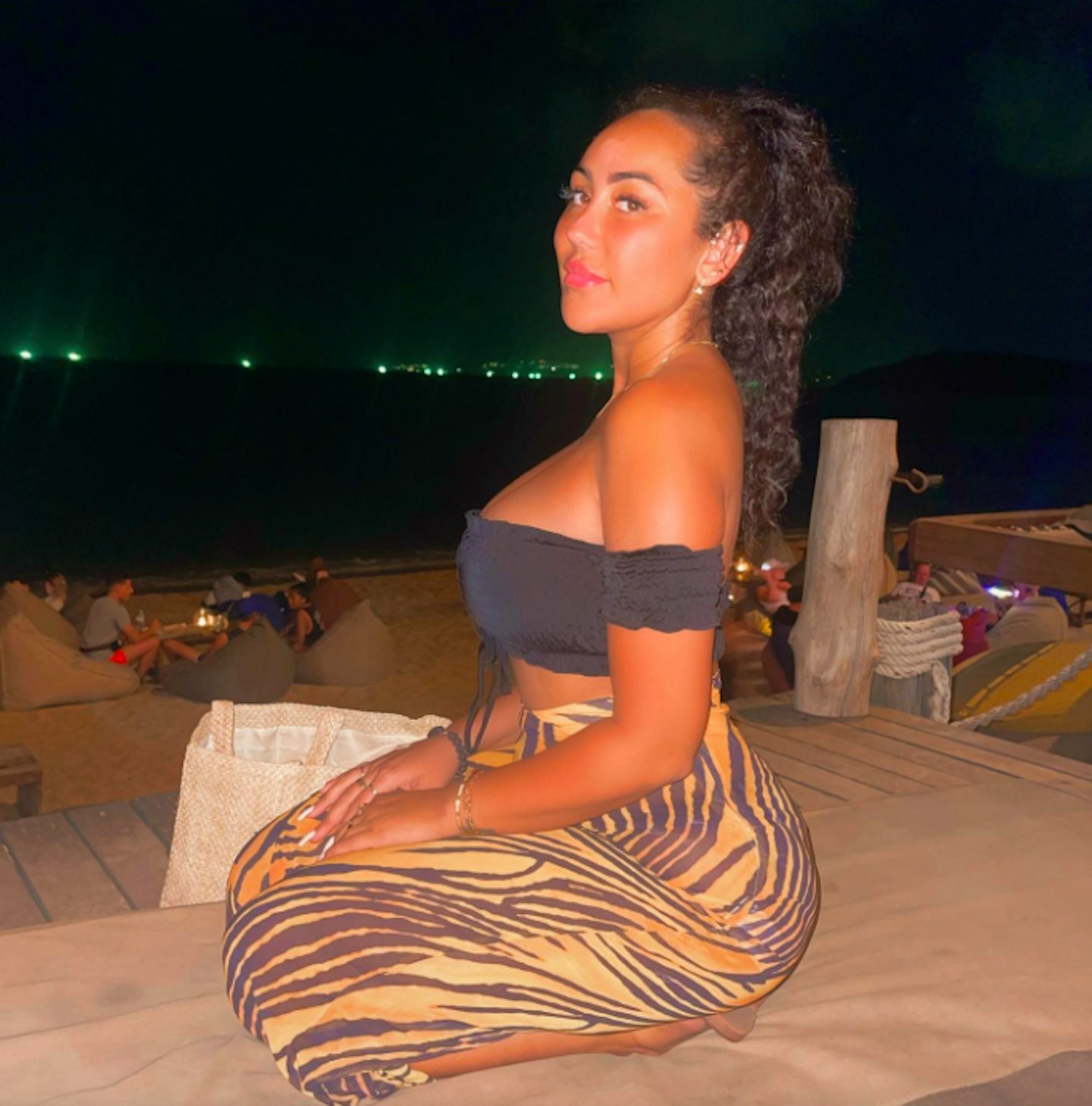 "We've also got quite a lot of products in Mane London. We've got scrunchies - you need silk, everything and you need to sleep with a silk pillow. Not only because it's good for hair but because it's good for your skin as well. Silk pillows are a must with curly hair. Also conditioner - we have our own shampoo and conditioner . It's vegan, it's paraffin-free, it's all beautiful natural ingredients that will help keep your curls and also the extensions healthy. You've got to use a wide-tooth comb and I'd also say for brushes, a Denman brush is going to be your go-to.
"Also, for healthy hair, it sounds ridiculous but you've got to go to sleep in ahair barnet. Sleeping in a sleep barnet has so many benefits, especially for someone like me. I've got hair loss on the sides and contraction alopecia. So if you're sleeping with a silk barnet or silk pillow, that's going to help your hair so much."
On podcast recommendations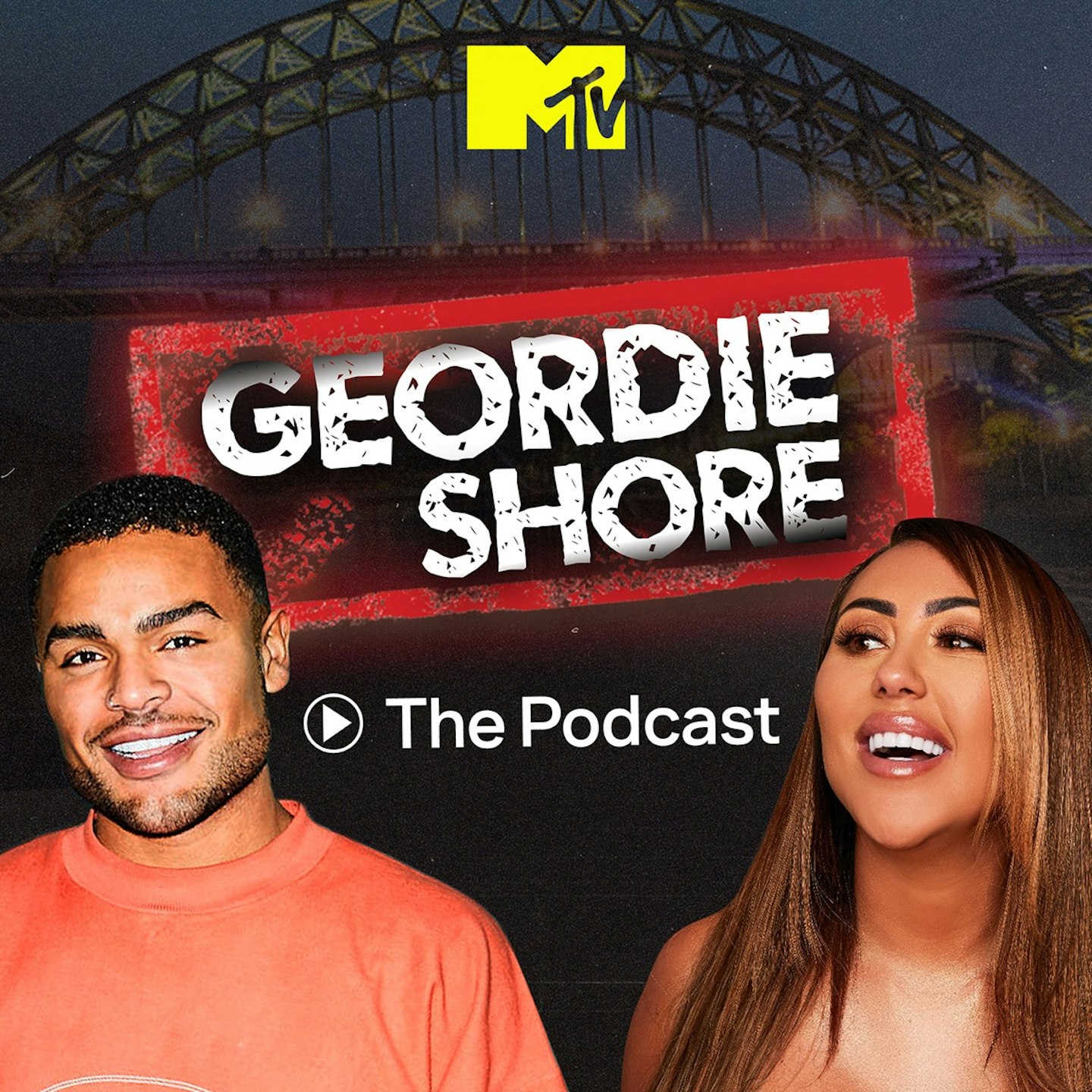 Sophie hostsGeordie Shore: The Podcast with co-star and BFF Nathan Henry where they interview plenty of guests including Good Vibes, Good Life author Vex King, "I was really starstruck, I love him." So which podcasts does Sophie like to listen to?
"I love Manifestation Babe, she's actually changed my life. My life coach Jude is amazing, she's really changed my perspective on life. She told me about Manifestation Babe, she's got a great podcastthat I listen to and I really enjoy listening to everything that she talks about.
"I really like The Diary of a CEO too and I love the people that he has on the podcast, but I do just love learning about the spiritual stuff and how to attract certain things in your life.
On really good advice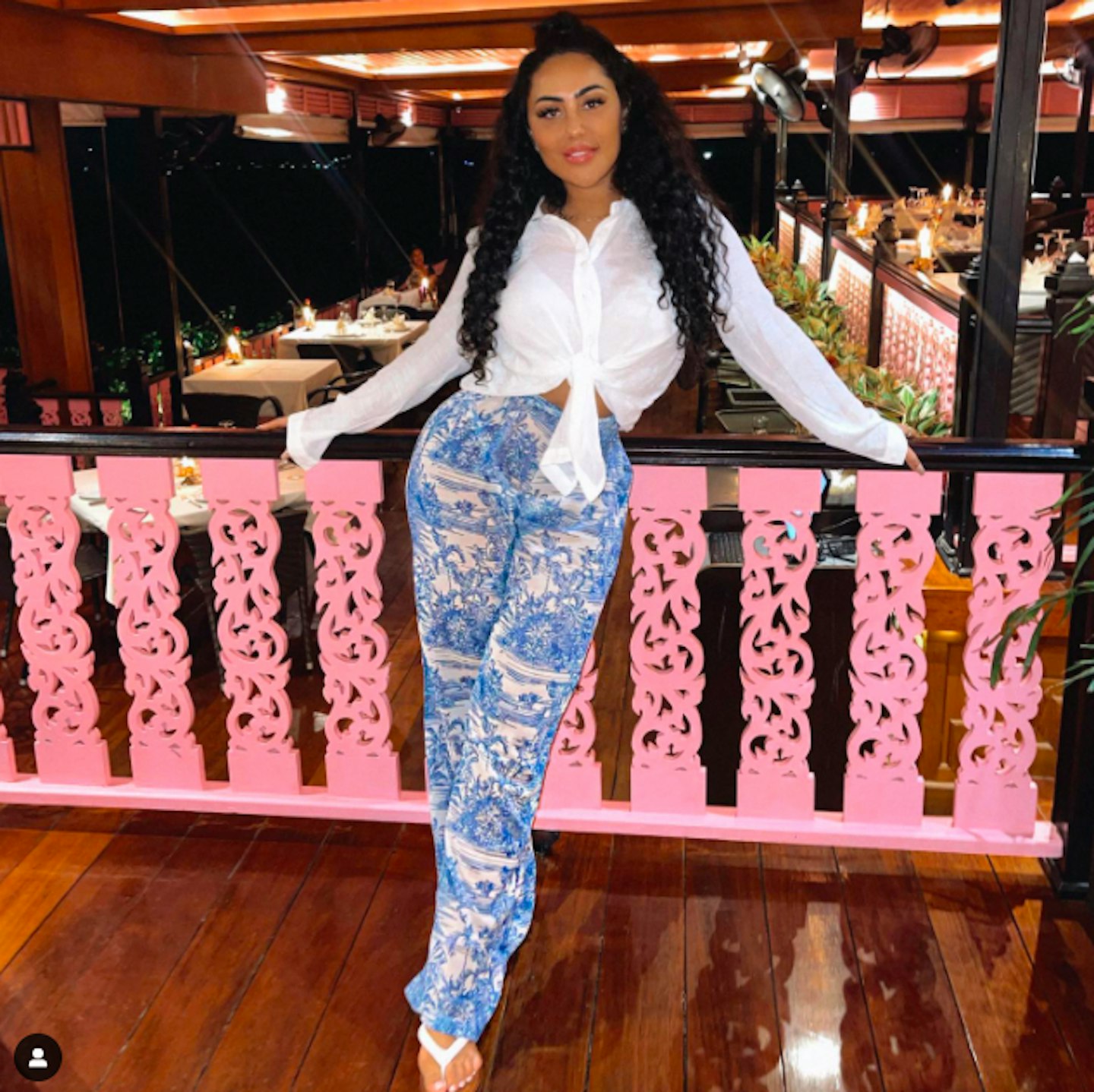 "You've just got to learn to love something about yourself. I think we put ourselves down every day and it's the root of all unhappiness. We've got to be more confident and really learn to love that one thing. Whether that's your legs or your eyes or your hair or your quirky personality, really embrace and love that part of you. I think a lot of us just look in the mirror and go, "I'm fat, I'm ugly, I'm not good enough" and if you think that, you're going to believe it. You just need to believe in yourself and love at least one part of you."
So, what does Soph love about herself?
"Obviously my hair! I have just fallen in love with this curly hair. How many girls do you see walking around with big curly hair now? It's so rare, so unique and it's part of my culture. I am different, I am unique and I love that about myself. "
Anyone else feeling emotional now, or?
Quickfire round:
What show are you currently watching? I've been watching Love Is Blind, at first I thought it fake and they were all actors but by the end I really enjoyed it. Such a massive shocker at the end.
How do you like your cuppa? I'm not a cup of tea kind of girl but I do love iced coffees every single day with Vanilla Alpro milk, a double shot of espresso and some Skinny Food Salted Caramel syrupwith loads of ice.
Go-to loungewear brand? H&M or Primark, I'm a massive sucker for the high-street. I also love a men's section for joggers, crop shorts, baggy tees, all that kind of thing.
Favourite face mask? A WOW facial,they are amazing.
Go-to takeaway order? Because I'm northern, it's got to be a proper chippy with homemade chips. I'd get chips, garlic sauce, a chicken kiev pizza with stuffed crust. We don't like frozen chips here in the North East!
Favourite candle? Manifestation candles, I get sent a few and my favourites are the ones with affirmations or crystals in them. Usually from Amazon or places like that are the best candles.
Now! More news!
Newness alert! All the brilliant beauty launches to know about this month
Molly-Mae Hague speaks on 'battle with dermaplaning' - 'I basically have a full beard now'
The really fun stuff to buy this month, according to a shopping editor