Party season may be over for the forseeable (bloody corona) but, if you ask me, that doesn't mean all the glitz and glam that comes with it has to be, too.
Seriously, I'm fed up of loungewear now, and if that means dressing up on Friday nights just to go no where, then so be it.
This Valentine's Day I am going to dress up to the nines, complete with a fire make-up look and I WILL be getting an Insta to commemorate the occasion.
I love a bit of winged eyeliner to jazz things up, and my all-time favourite has to be the Yvez Saint Laurent Shocking eyeliner. I've loved it since my teens when YouTuber Fleur de Force brought it to my attention (what a throwback) and, in my opinion, it's a make-up bag staple.
The only problem with this oh-so-reliable product is the price. £27 for what is essentially an eyelid-safe marker pen is a lot of money.
Enter the £7.99 dupe.
Yep, you read that right, I've found a high-street dupe for less than a quarter of the price of the Yves Saint Laurent eyeliner and it's actually just as good.
It's....drum roll, the L'Oréal Paris Ultra Precision Superliner eyeliner 👏.
L'Oréal Superliner isn't exactly unheard of, but it wasn't until recently that I realised how similar it was to YSL's Shocking.
Both offer consumers a super fine tip, for precision and easy application but, while the YSL formula is water based, the L'Oréal uses a moisturising castor oil base. In essence, this means that the L'Oréal one is a lot less likely to shift - a win, win really.
And, if you're a fellow member of the sensitive eye crew (oh how I LOVE reacting to half of the products I own...), just a heads up that the L'Oréal liner is fragrance-free. Dreamy.
Now, if you don't believe me, why not read what this Amazon customer had to say:
"I've used this eyeliner for years, 4 to be exact. That alone says enough, one of my faves. Easy to apply. Can make a really nice wing with it. And it stays all day. No running. But easy to remove with a makeup wipe. Not a bad word to say about it."
Sounds great, right? Now stop jibber jabbing and get buying.
SHOP: The YSL eyeliner dupe
L'Oreal Paris Ultra Precision Superliner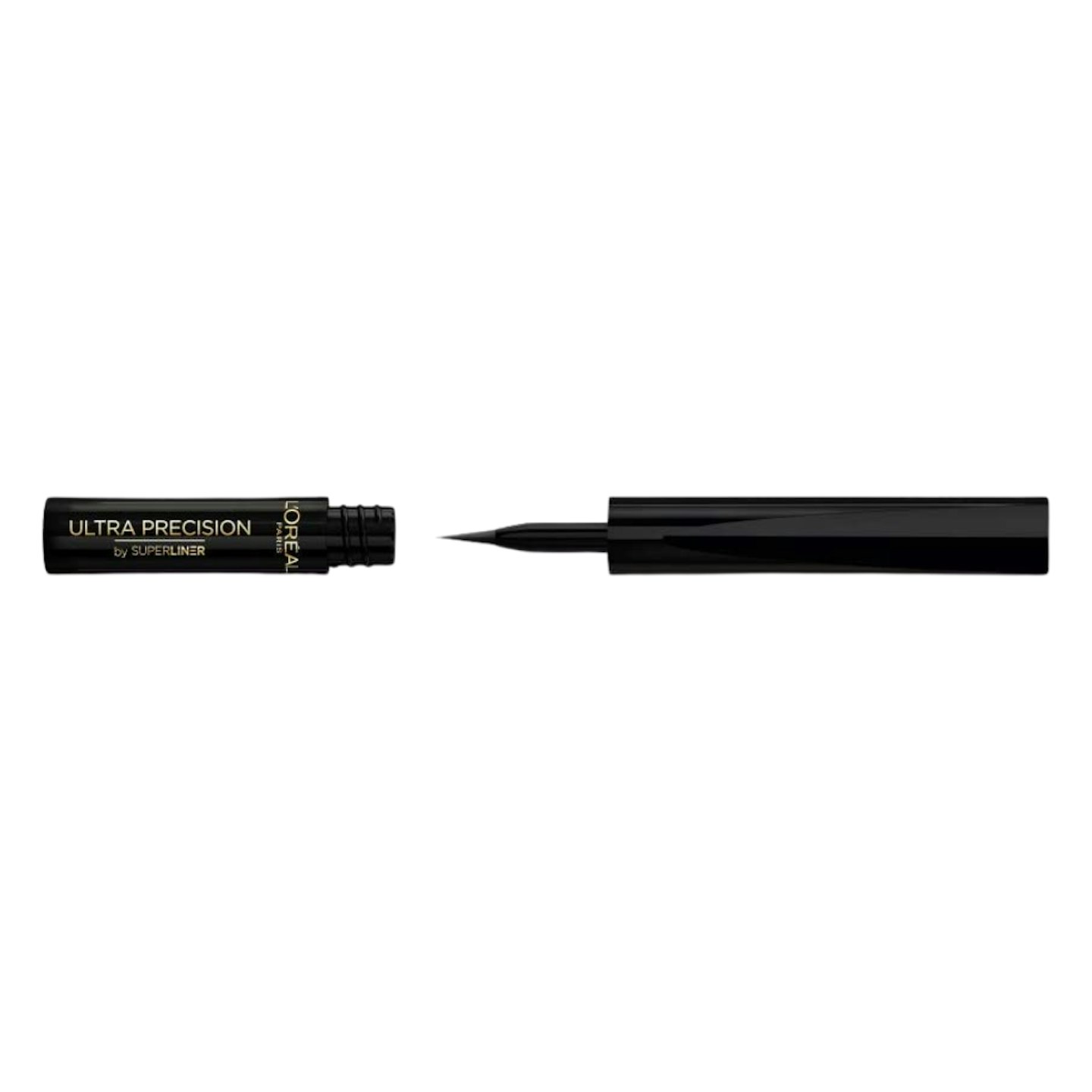 1 of 1
CREDIT: Amazon
L'Oreal Paris Superliner Eyeliner Black
You could literally buy seven of these for the price of one YSL eyeliner, just saying.
So, you've got your budget eyeliner DOWN, how about tackling your setting spray while you're at it?
The Charlotte Tilbury Airbrush Flawless spray is a great one to add to your stash. It keeps your make-up in place and it leaves your skin looking satin smooth, but it's a little pricy, to say the least.
We've found one for a fraction of the price, and it does the job just as well.
Don't believe us? Check out this TikToker putting the Revolution Conceal and Define Setting Spray to the test - you won't be disappointed.