With the New Year in full swing and the fitness resolutions you made looming in front of you- it's fair to say, it's time to start moving. But, it's all bloody dandy until you're walking to the end of your road and are suddenly struck down with the dreaded 'thigh rub'. A lethal cocktail of bare skin, heat, and sweat can leave the inside of our thighs feeling very sore indeed. But women everywhere have seemingly found the cure for thigh chafing- these ultra-comfy anti-chafe shorts from Amazon.
One reviewer called the £20.99 anti-chafe briefs "an absolute godsend", adding: "Although they look as though they would be hot to wear, the CoolMax material really does keep you feeling cool and fresh all day."
Yes, they're not sexy. Sure, they're not winning any beauty contests. But, readers, they will fast become your favourite pair of shorts.
"I'm on my feet all day walking around in an environment with no air con that heats up I like a greenhouse, but these keep me cool and really do stop chaffing completely."
"I walk to and from work and can wear skirts without tights again."
Doubling up as shapewear, the anti-chafe shorts will also give you that snatched vibe, which is ideal for feeling more confident in this spring's trendiest outfits.
The shorts are hella inclusive and range from UK size XL to 30-34 plus and are made from machine-washable cotton and silicone. If you're looking for anti-chafe shorts in a smaller size, keep scrolling for some more options. Check out all the different colours below, and thank us later.
SHOP: Amazon's best anti-chafe shorts 2023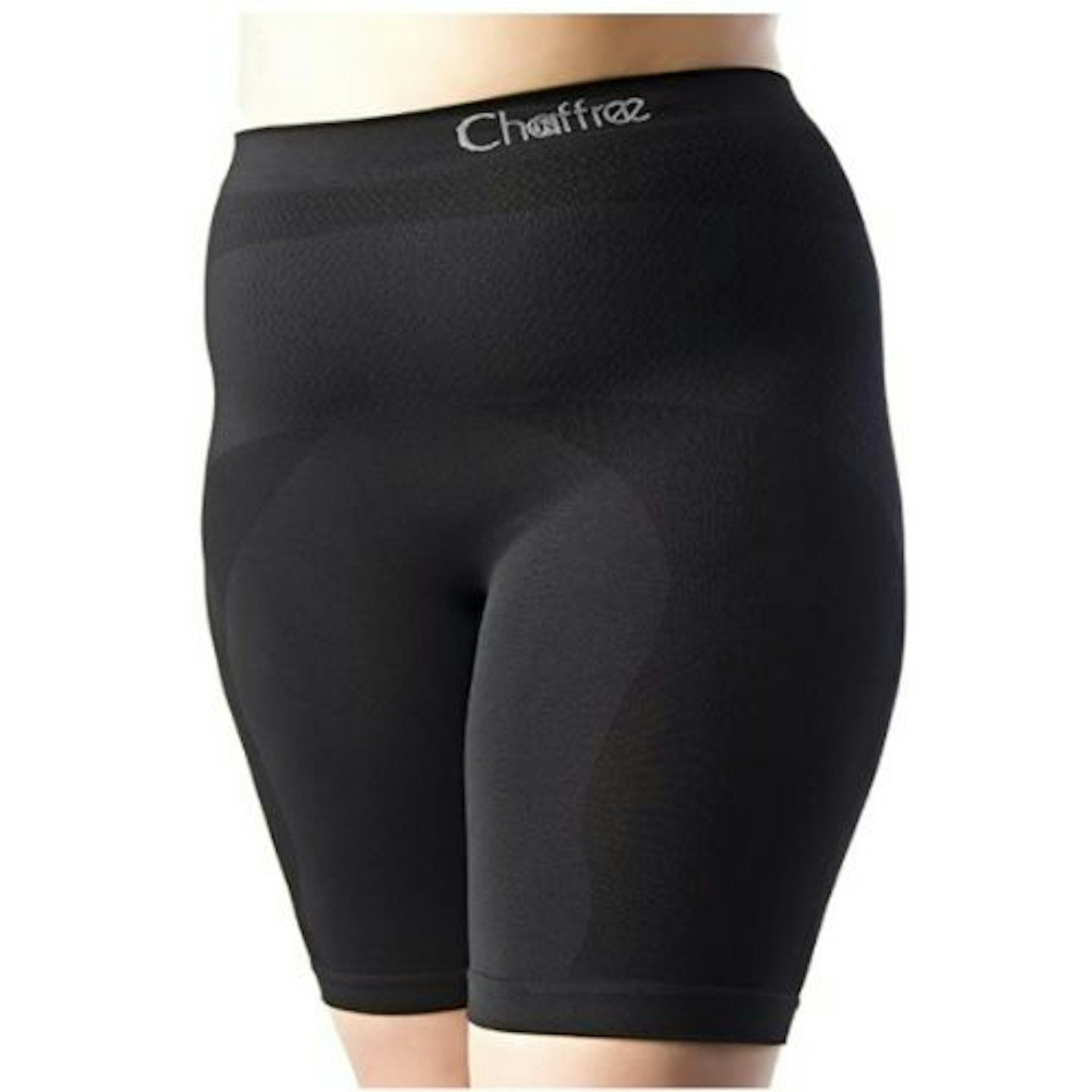 amazon
Need some more anti-chafe short options?
Here's another highly-rated anti-chafe shorts option from Amazon, in fact, the number one seller in the Women's Activewear Shorts category.
Their sizes range from S to 3XL, and reviews are raving. One customer stated: " Great product absolutely saved my bacon at a wedding! I'm a 16/18 and got 2XL which were perfect, they didn't roll up at the thigh or down at the belly and were not too hot (even in a 23-degree heat wedding) either. Absolutely get them if you're worrying about chafing! Definitely recommend it!"
Check out the colours for these anti-chafe shorts on offer below.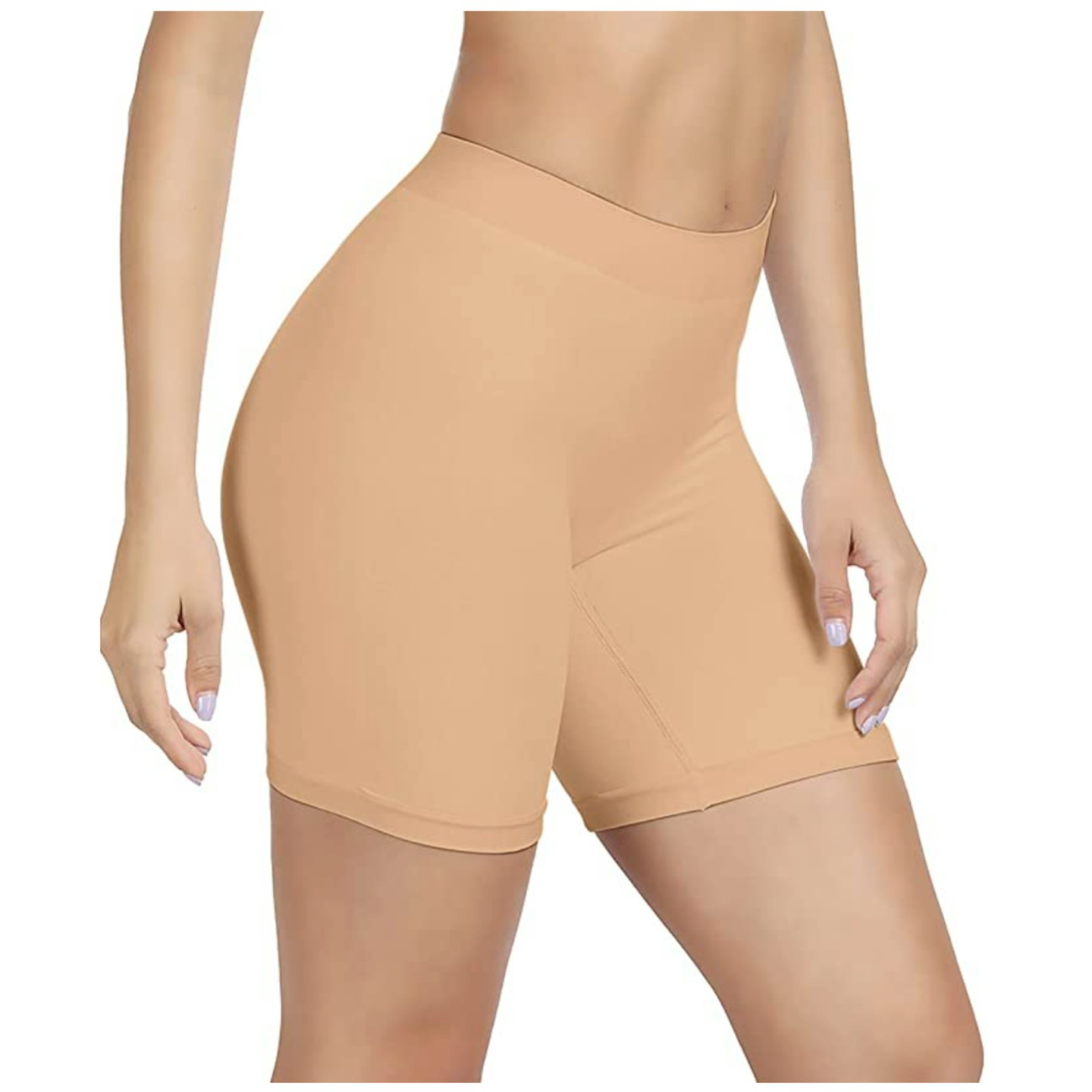 amazon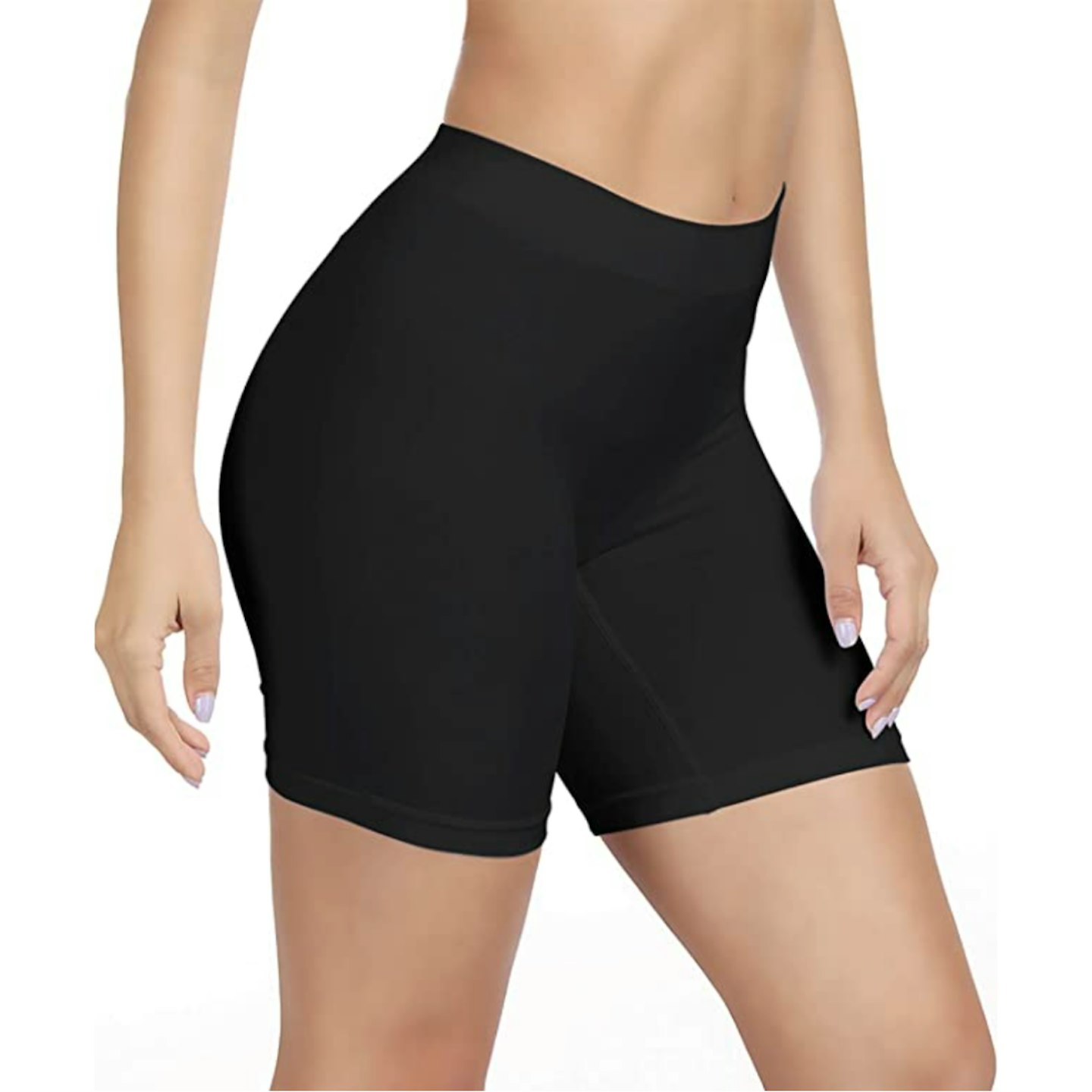 amazon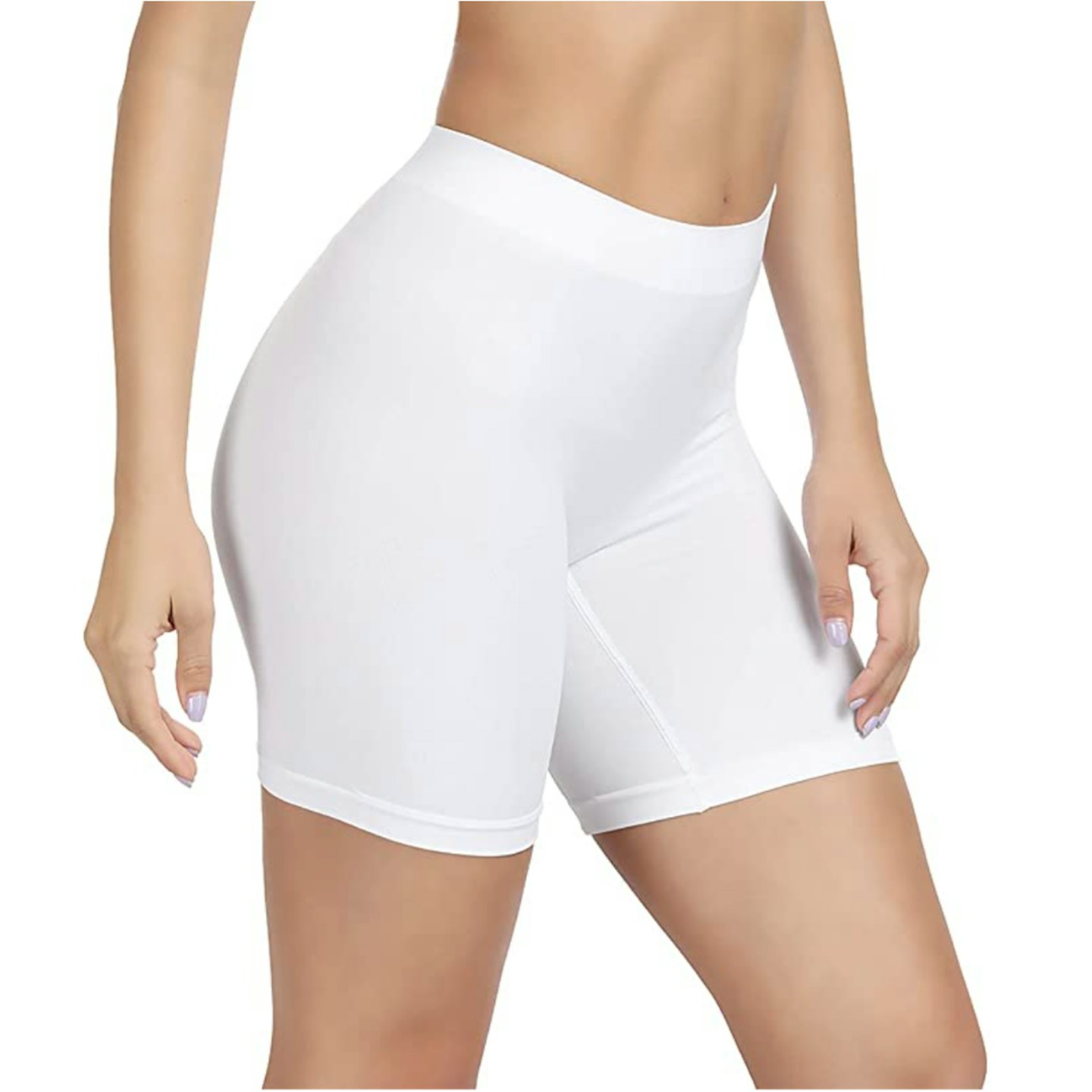 amazon