If there is one thing that Gen-Z is good at, it's bringing back Y2K fashion trends. From Juicy Couture tracksuits to plaid skirts that would make Cher Horowitzenvious, it could be said that there is a whole era of fashion ready to hit the high street again.
There is, however, one controversial yet iconic '90s and '00s wardrobe staple making a comeback - low-rise jeans. Don't worry, we're just as shocked as you are.
One of our favourite ever Love Island stars and all-round fashion icon Olivia Attwood has been brave enough to embrace the low rise jean trend, so naturally we have another reason to trial it for ourselves.
In a recent Insta snap, Olivia was seen wearing a pair of low-rise baggy denim jeans with a Kim K Skims bodysuit and she looks INCRED. She even helped her followers out by creating a reel tutorial on how to nail the trend. Honestly, could we love her more than we already do? She captioned the reel, "GRWM early 2000's style 💋."
Fans of Liv were quick to comment on her version of the 00s look, with one commenting, "The nostalgia is real!!!"
Another said, " Outfit is unreal 🙌🏾💯👏🏽🥵."
One more wrote, "The only person who can make low rise jeans look good 😍."
Understandably, not many of us have a pair of low-rise jeans lying around in our wardrobes. After high waisted jeans became our best friends back in early 2010, there was no room left for jeans that you would find Paris Hilton wearing.
But don't worry, we've searched high and low (ha!) to find the best low-rise jeans from the high street...
Check out: copy Olivia Attwood's with these low-rise jeans
9 low-rise jeans on the high street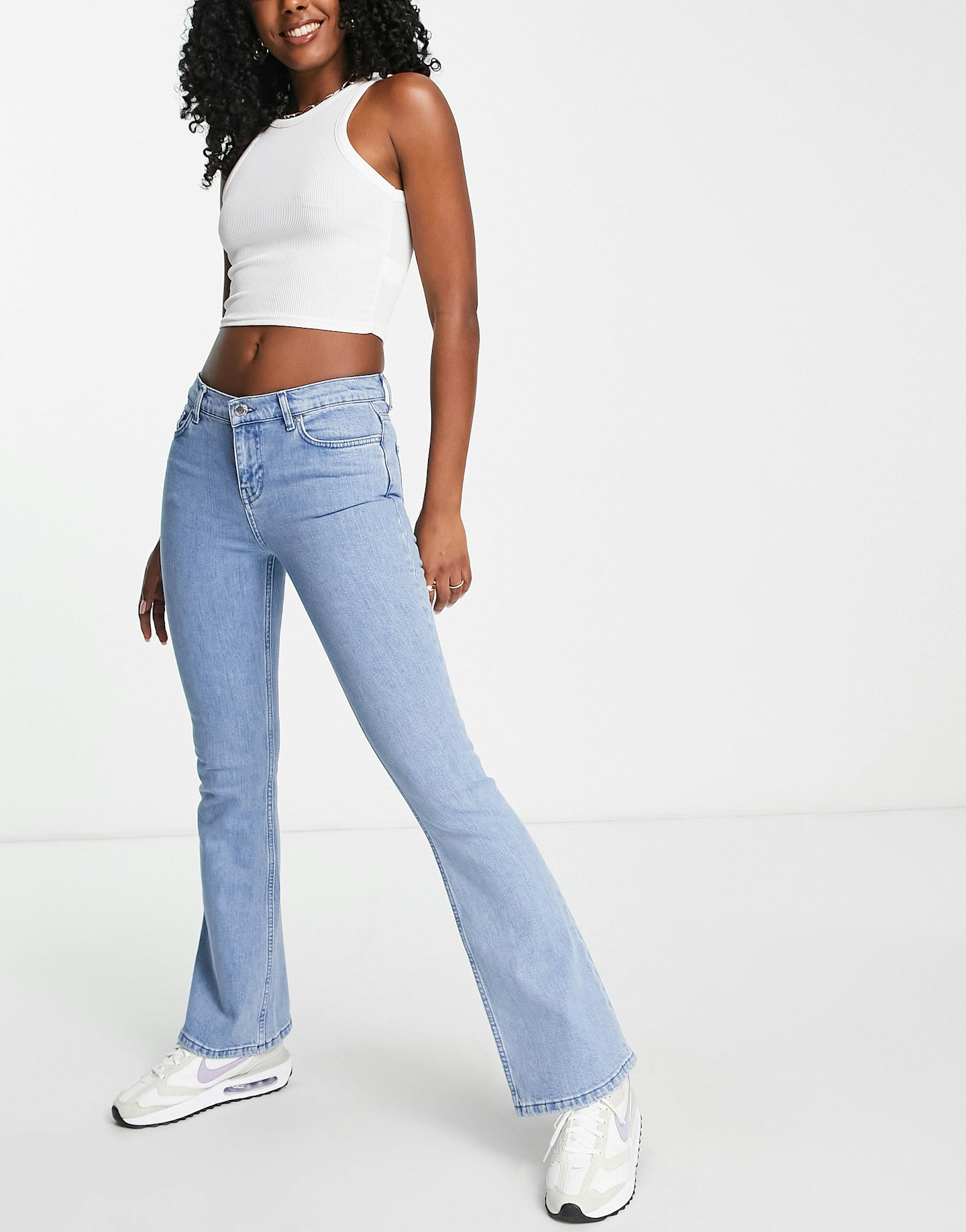 1 of 9
Miss Selfridge Low Rise Lizzie Kickflare Jean
These Miss Selfridge jeans look like they came straight from the wardrobe of Regina George. A classic light blue wash, all you need to do now is add a belt to truly live out the noughties fantasy.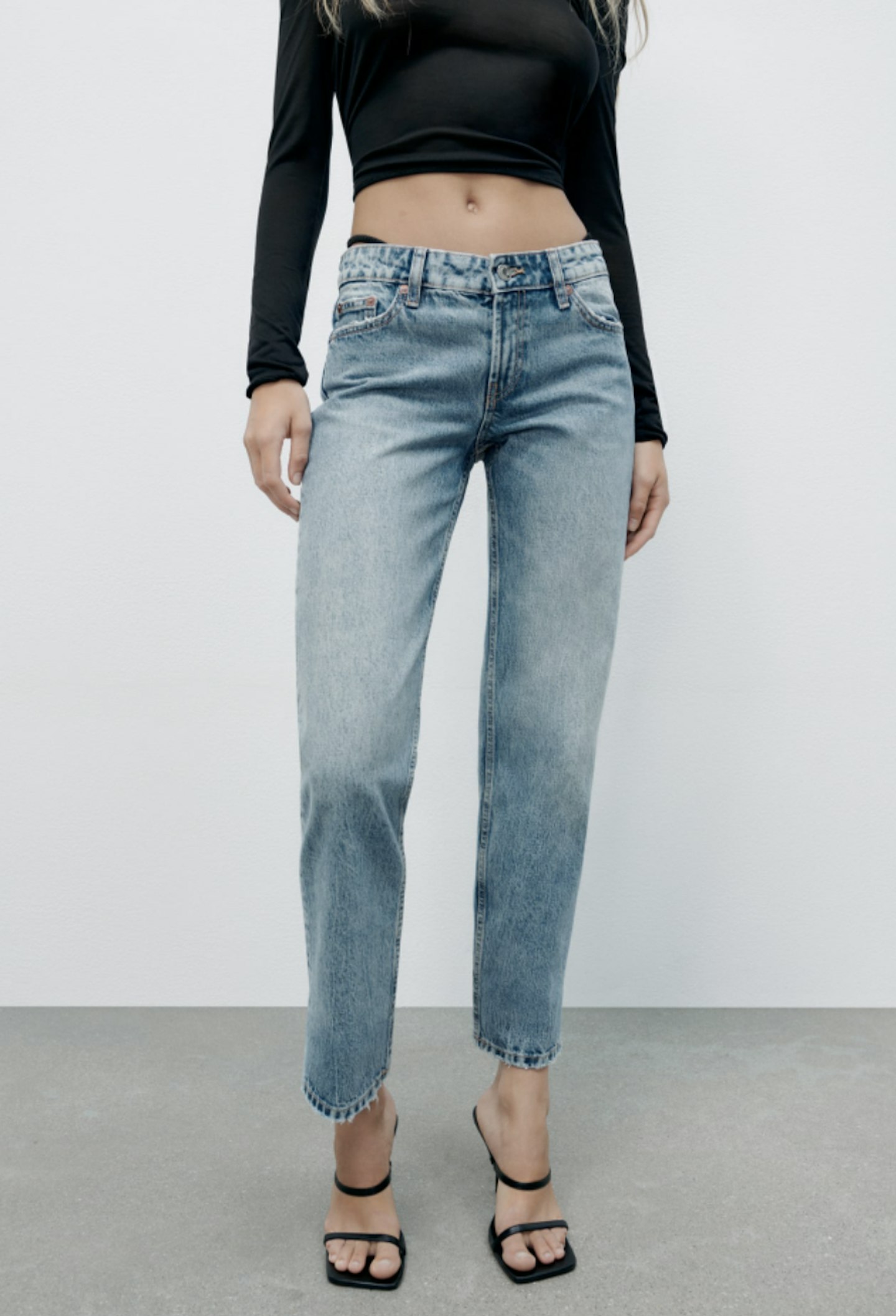 2 of 9
Zara Low Rise Straight Leg Jeans
What they lack in length they definitely make up for with style. Zara jeans never disappoint, and these straight-leg low-rise jeans are no exception.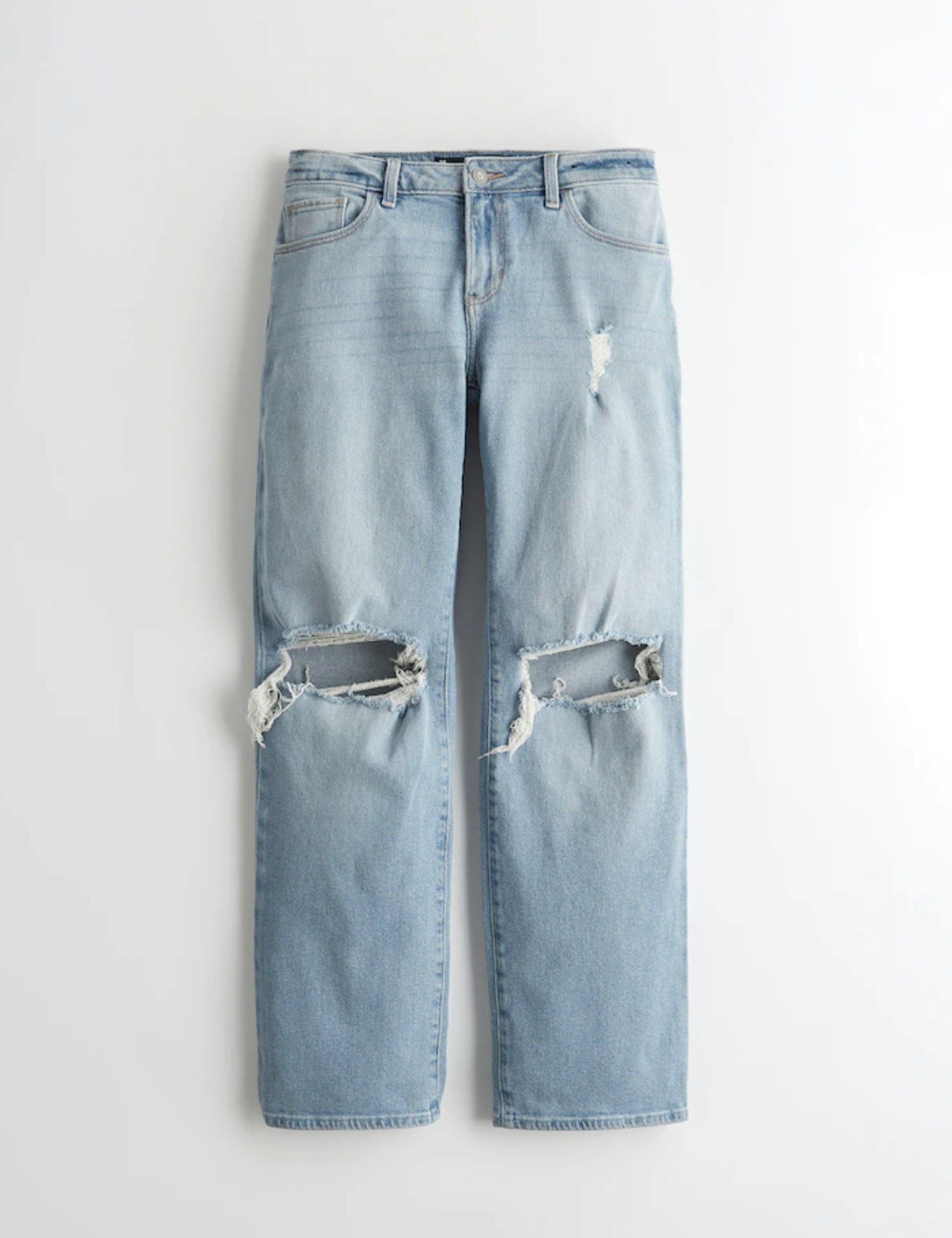 3 of 9
Hollister Low Rise Ripped Light Wash Dad Jeans
This pair from Hollister is what we at heat would call a 2022 take on low-rise jeans. Rips galore and you can channel both Lindsey Lohan AND Bella Hadid. What more could you want?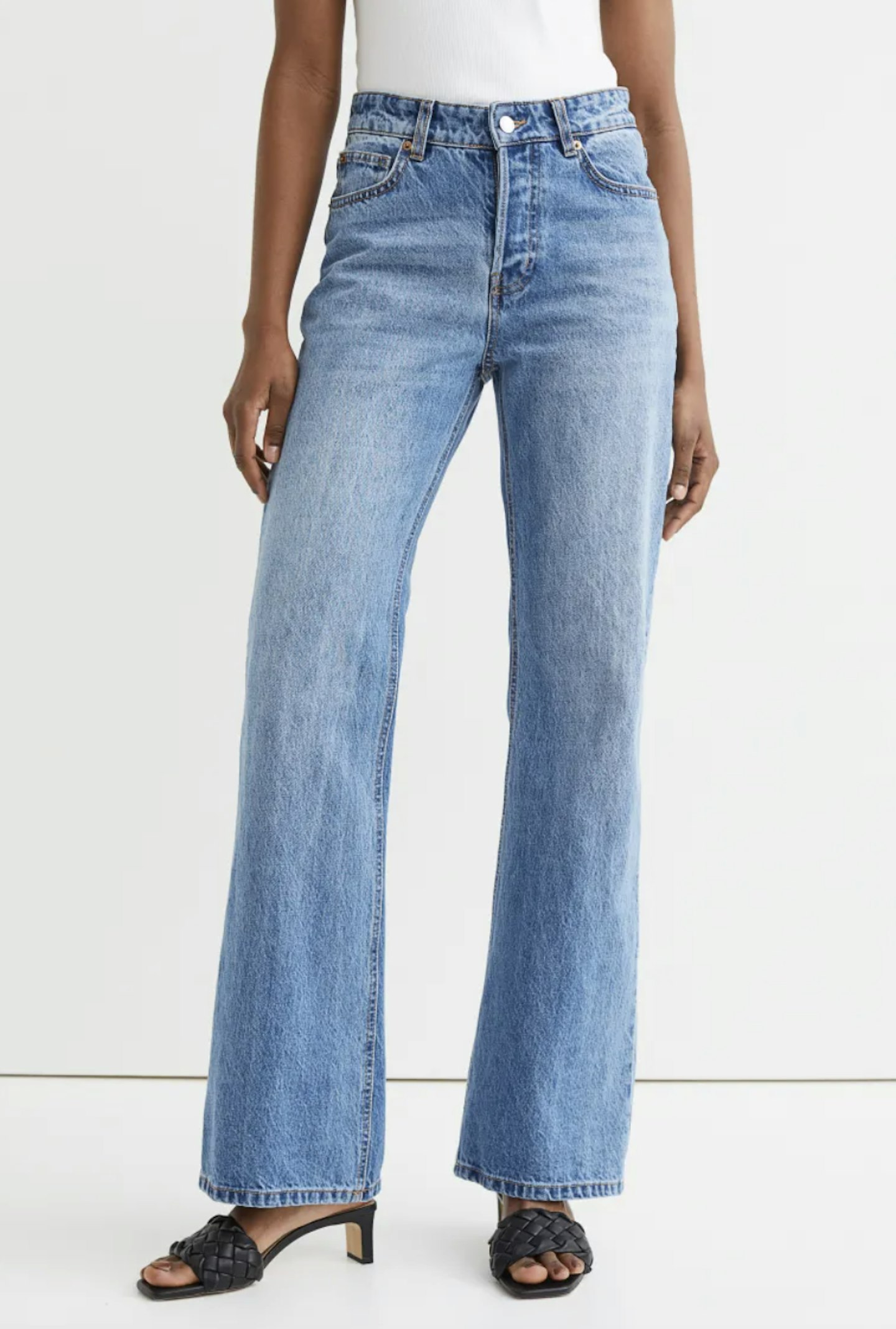 4 of 9
Bootcut Low Rise Jeans
Bootcut jeans have got to be a style staple of the noughties - our mam probably still has a pair buried in her wardrobe somewhere. These low rise H&M jeans come in both light blue and a darker denim blue, and we're obsessed.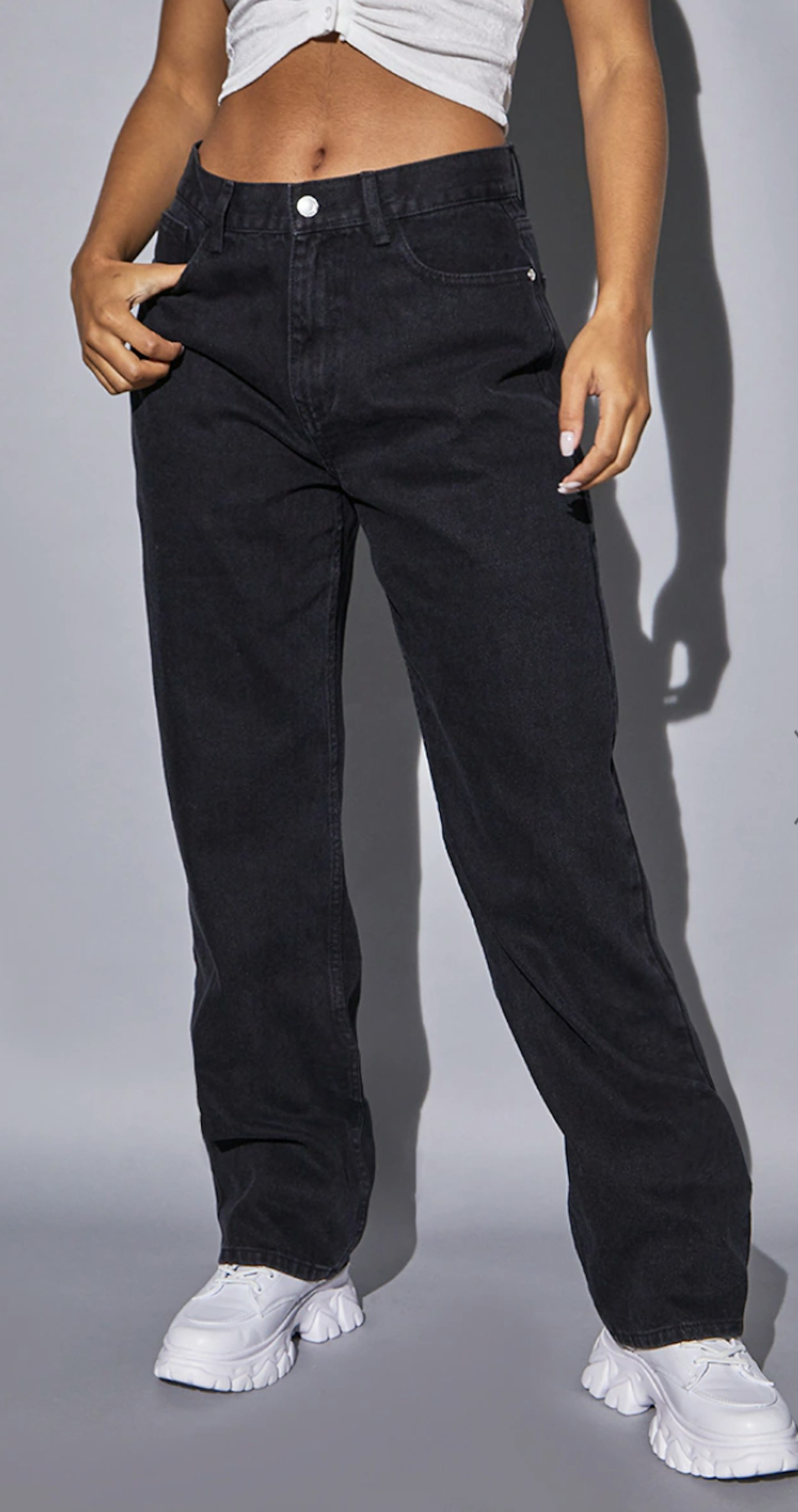 5 of 9
PLT Washed Black Low Rise Baggy Boyfriend Jeans
Who doesn't love a good pair of washed black jeans? Not to mention they're baggy too, meaning that you can look amazing without having to sacrifice comfort. It's key, people.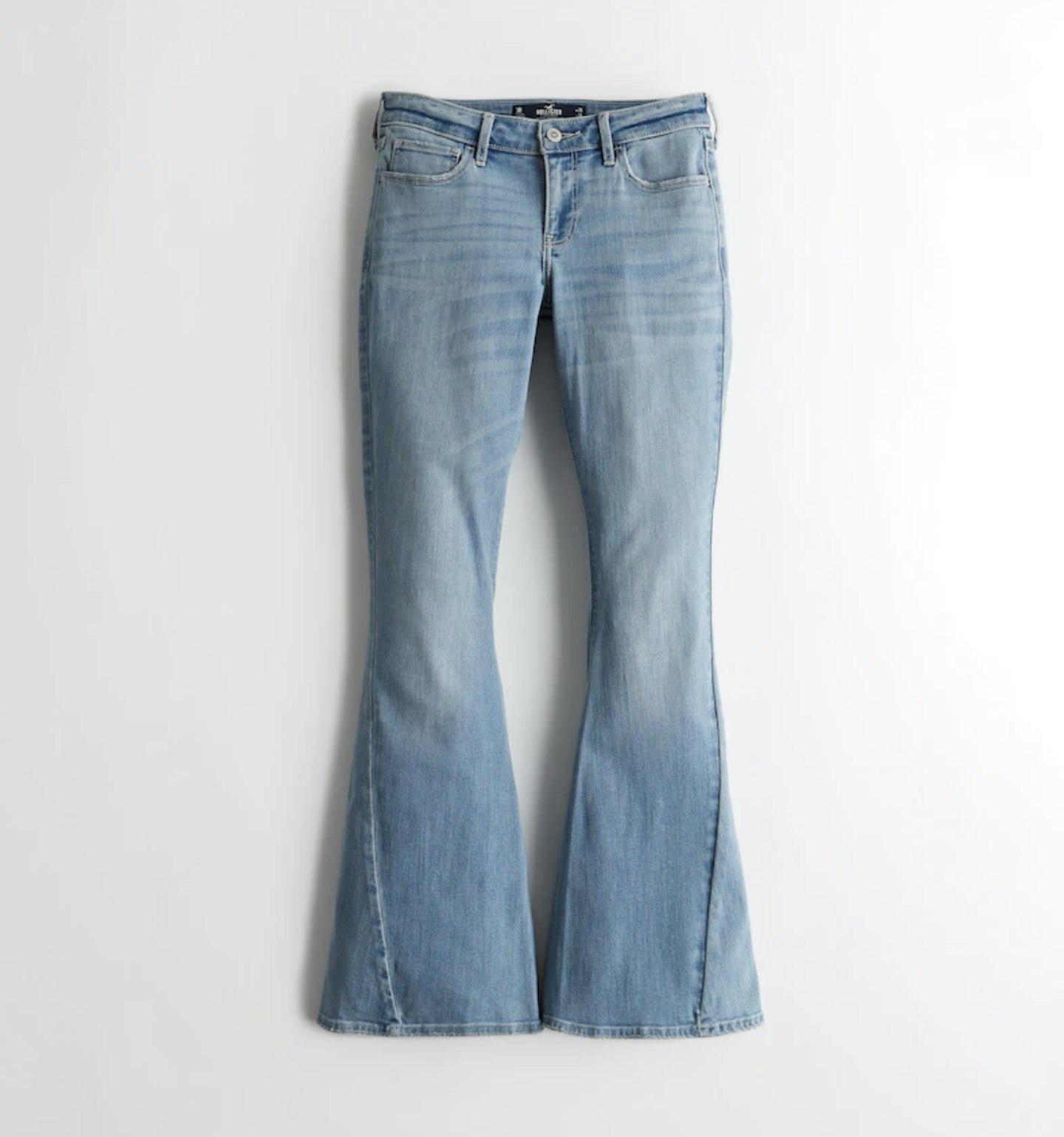 6 of 9
Hollister Low Rise Medium Wash Flare Jeans
Another pair of Hollister jeans, except this time they're fun and flared. The perfect pair of jeans to dance the night away to Dirrty by Christina Aguilera.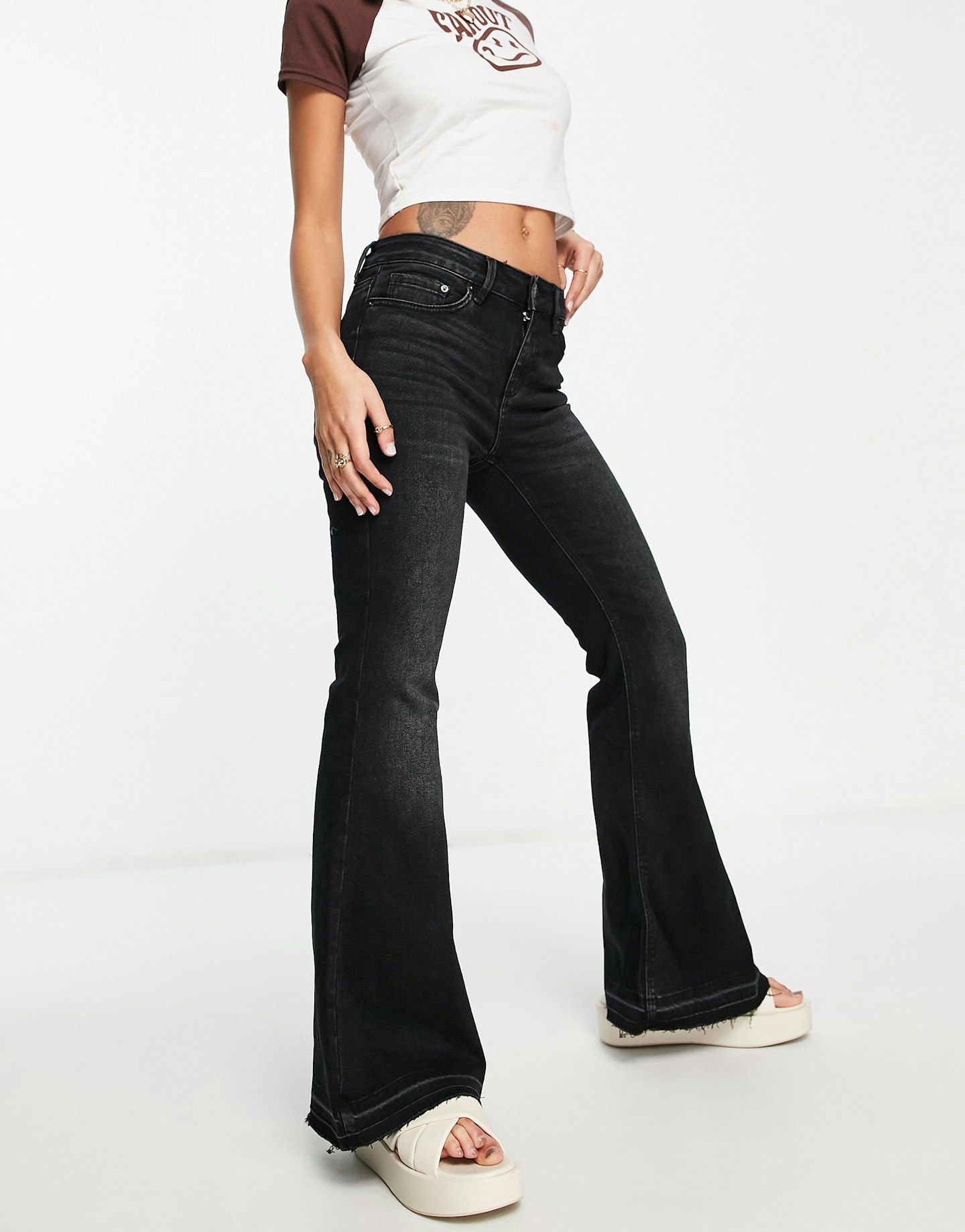 7 of 9
Stradivarius Low Rise Flare Jean In Black
Let's just admit it: Stradivarius have game when it comes to jeans. With five pockets and groovy frayed hems, these low-rise jeans come with serious sass.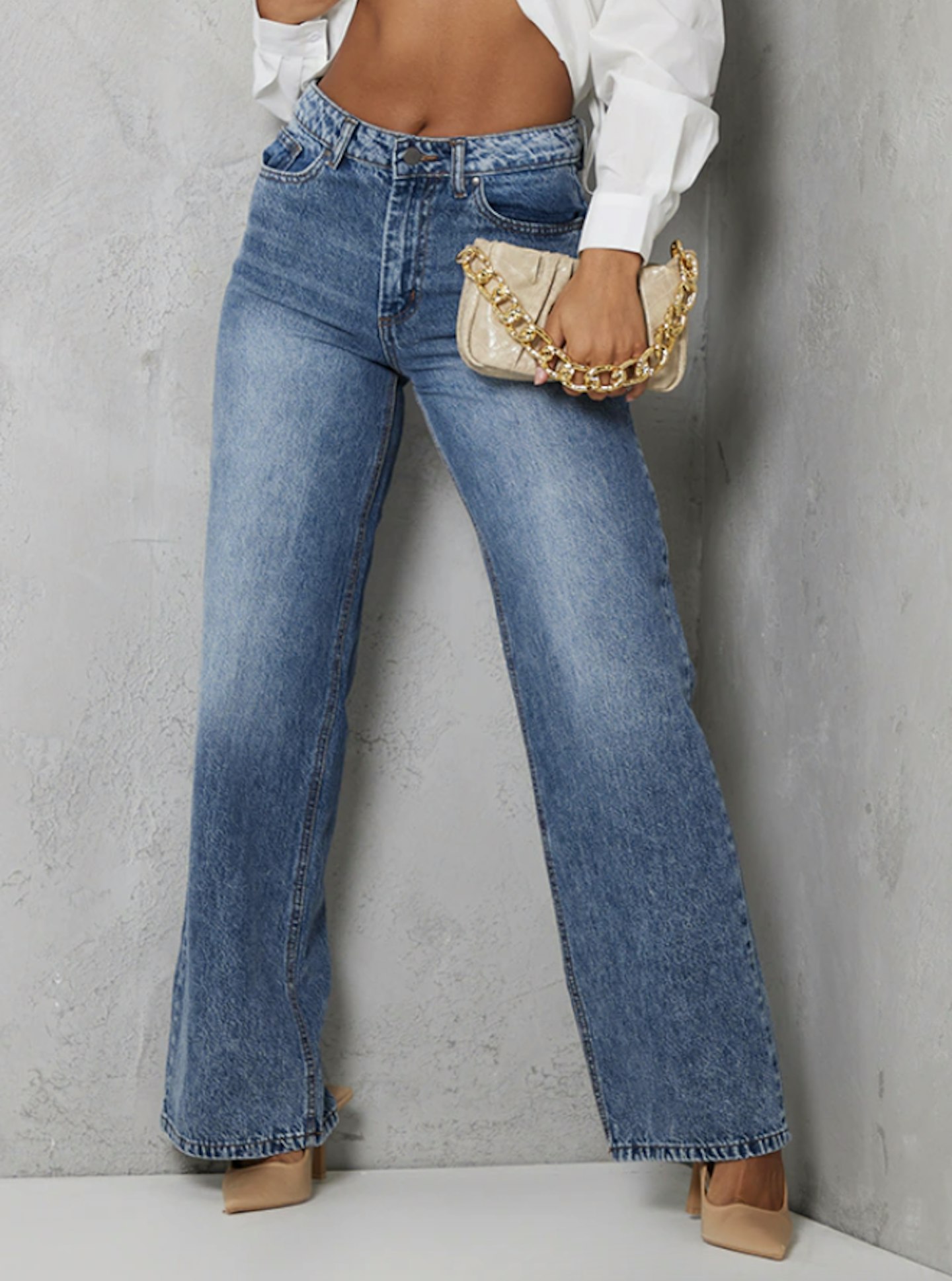 8 of 9
PLT Vintage Wash 90's Low Rise Wide Leg Jeans
Pretty Little Thing really understood the assignment. Not only are these jeans low-rise, but they're also a vintage wash, giving you true '90s vibes. Amazing.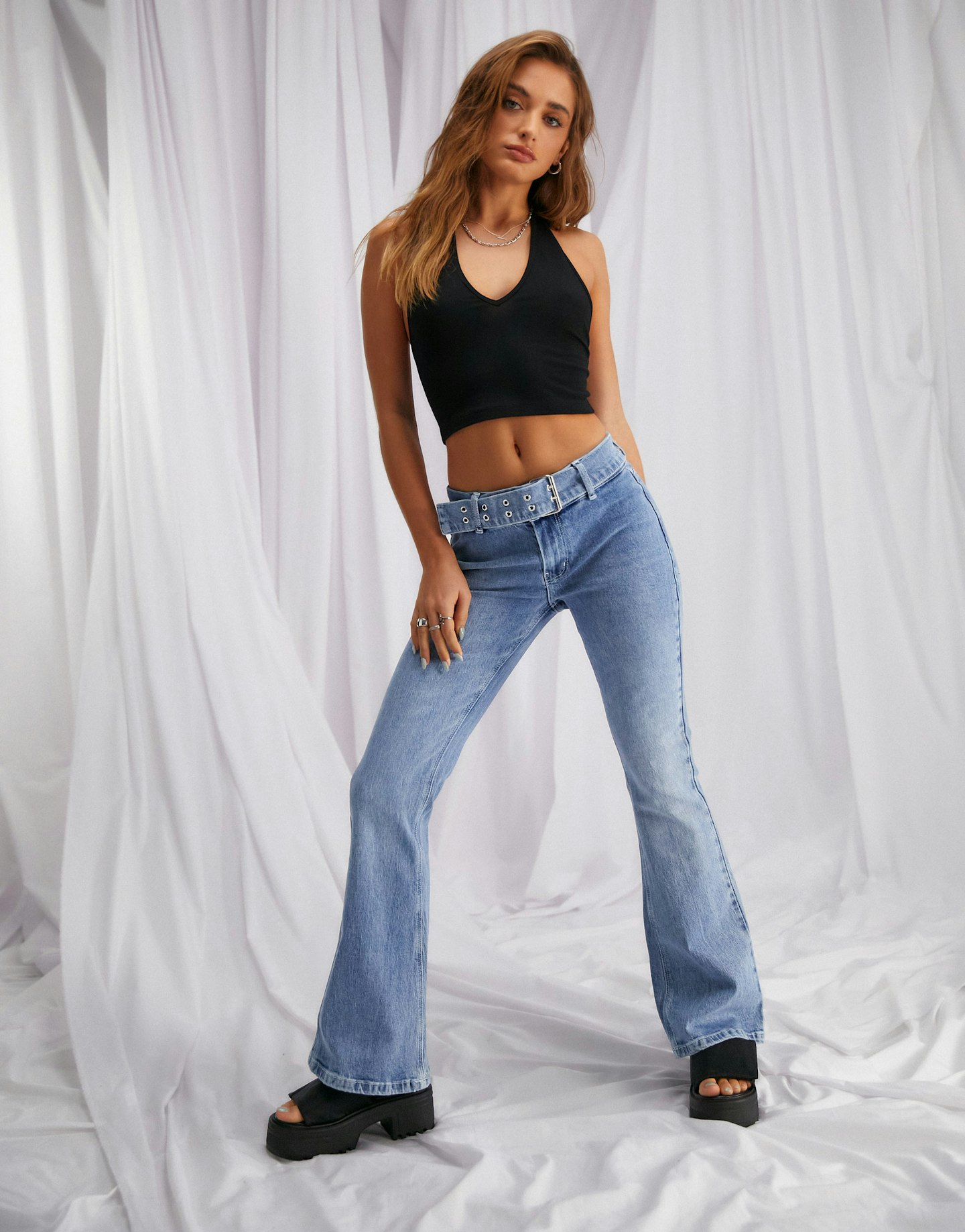 9 of 9
ASOS DESIGN Low Rise Flare Jean With Belt In Mid Wash blue
These are the ultimate Y2K low-rise jeans - the belted waist speaks for itself. Case closed.
Read More:
We've found the very best straight leg jeans from the high street
Phoebe and Daisy Tomlinson are the new faces of George @ Asda's Y2K clothing collection