Tracksuits are hella versatile. Only in loungewear can you look stylish, and yet feel like you're being hugged by a thousand blankets all at once.
Comfort is certainly the name of the game when it comes to the airport, so it certainly makes sense to wear a tracksuit whilst lounging on the plane. Remember in the olden days when women would wear fancy dresses and high heels on planes? We could never. A comfy airport outfit and some chunky trainers, always.
Related: The best airport outfits to wear for your next getaway
Airport tracksuits have the potential to be super chic as well as ultra-comfy, and fashion retailer Boohoo has certainly proved that with their new airport tracksuit range.
TikTokhas been obsessing over Boohoo's fashionable co-ords this week, and for good reason. Plus, the bank holiday sale means that everything is 20% off- get innnnn.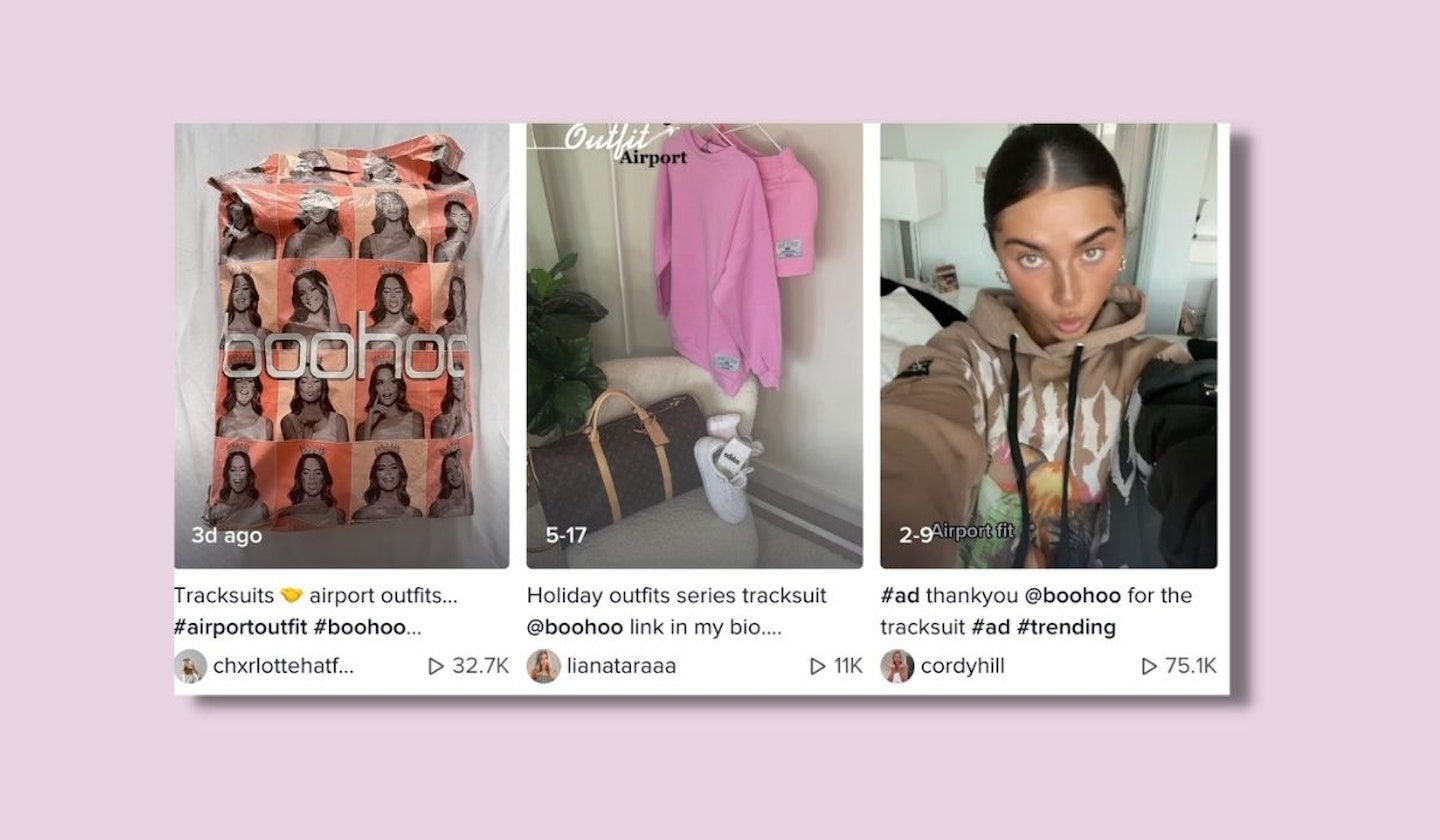 Boohoo has launched multiple colours of the tracksuit that TikTok users are claiming is the must-have airport outfit of the season.
TikTok user @chxrlottehatfieldd posted her video at the start of this week showing the orange tracksuit set and has since racked up over 38.3k views and 2922 likes. Boohoo tracksuits are proving extremely popular on TikTok, with the hashtag #boohootracksuit bringing in over 1.4 million views.
Tried & tested by heat writer Ruby Barry: "Although I'm not going on holiday anytime soon (boo), I tested out the Text Print Hooded Short Tracksuit in Taupe when my friends and I visited Legoland this week. (Yes we are in our twenties and we went to Legoland, sue us). I got the set in size S and for the most part, it fits well- the only problem was because I am of a shorter and wider build, the shorts rode up a little, and the hoodie was a bit long. I ended up popping on a pair of cycle shorts underneath the Boohoo shorts for extra coverage. Fingers crossed in the future Boohoo can let us order separate sizes for tops and bottoms for us short and stout gals 🫖."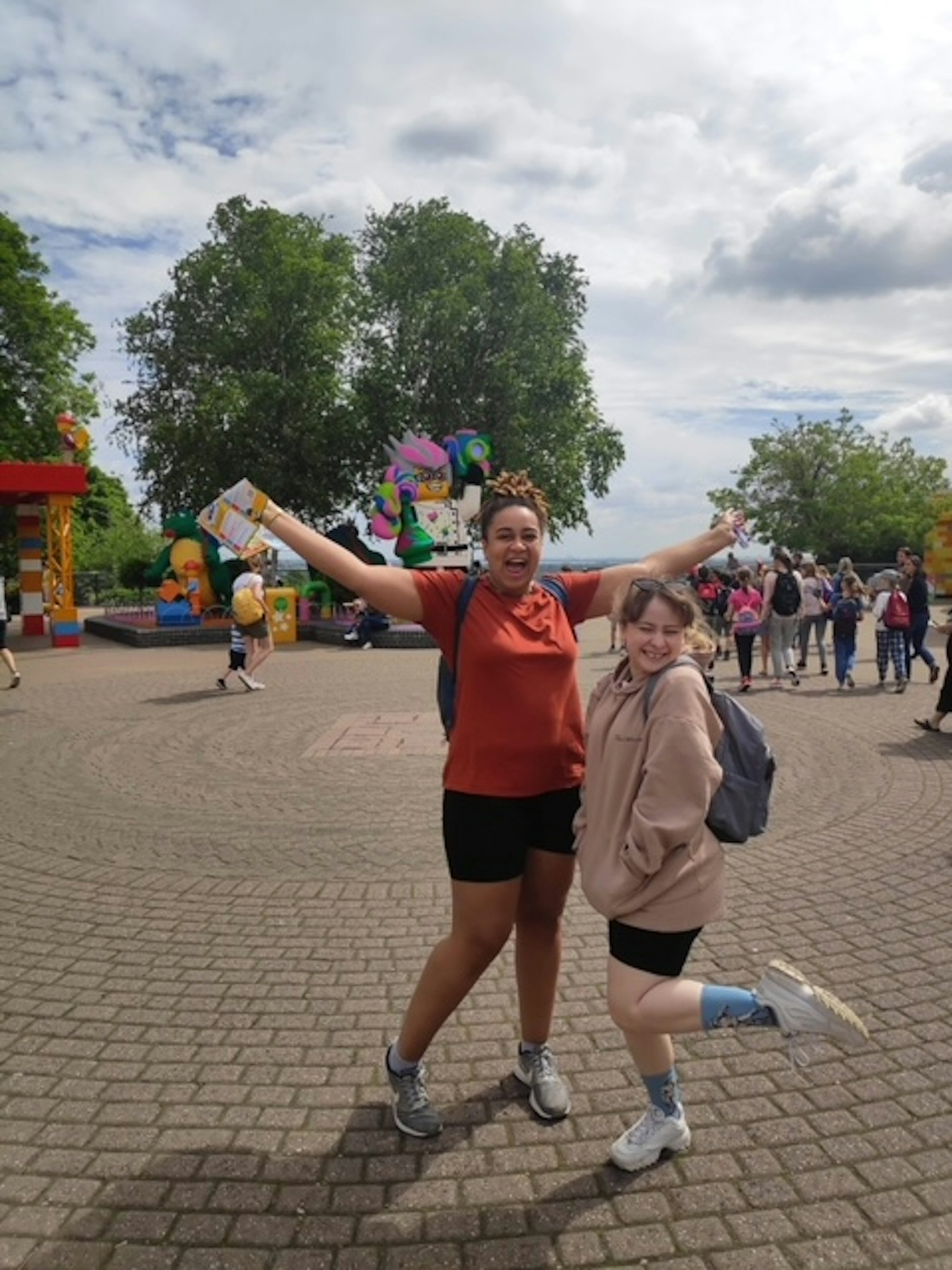 "The material inside the hoodie was so soft and cuddly, and it kept me warm all day throughout the unpredictable British weather. I can imagine this set would be great for cold airports. Then, once you get into the sun, you can take the hoodie off and maybe have a crop top underneath. Then you're prepared for all temperatures."
"Overall, I would defo wear this Boohoo tracksuit again. It looks stylish as heck and is comfy too. My only qualm was the sizing was a little off for me."
So, wanna check out Boohoo's brand new airport outfit collection? Here are our top picks to get your perfect airport fit.
Where to buy the Boohoo DSGN Studio airport tracksuit collection 2022
The best airport loungewear from Boohoo that have gone viral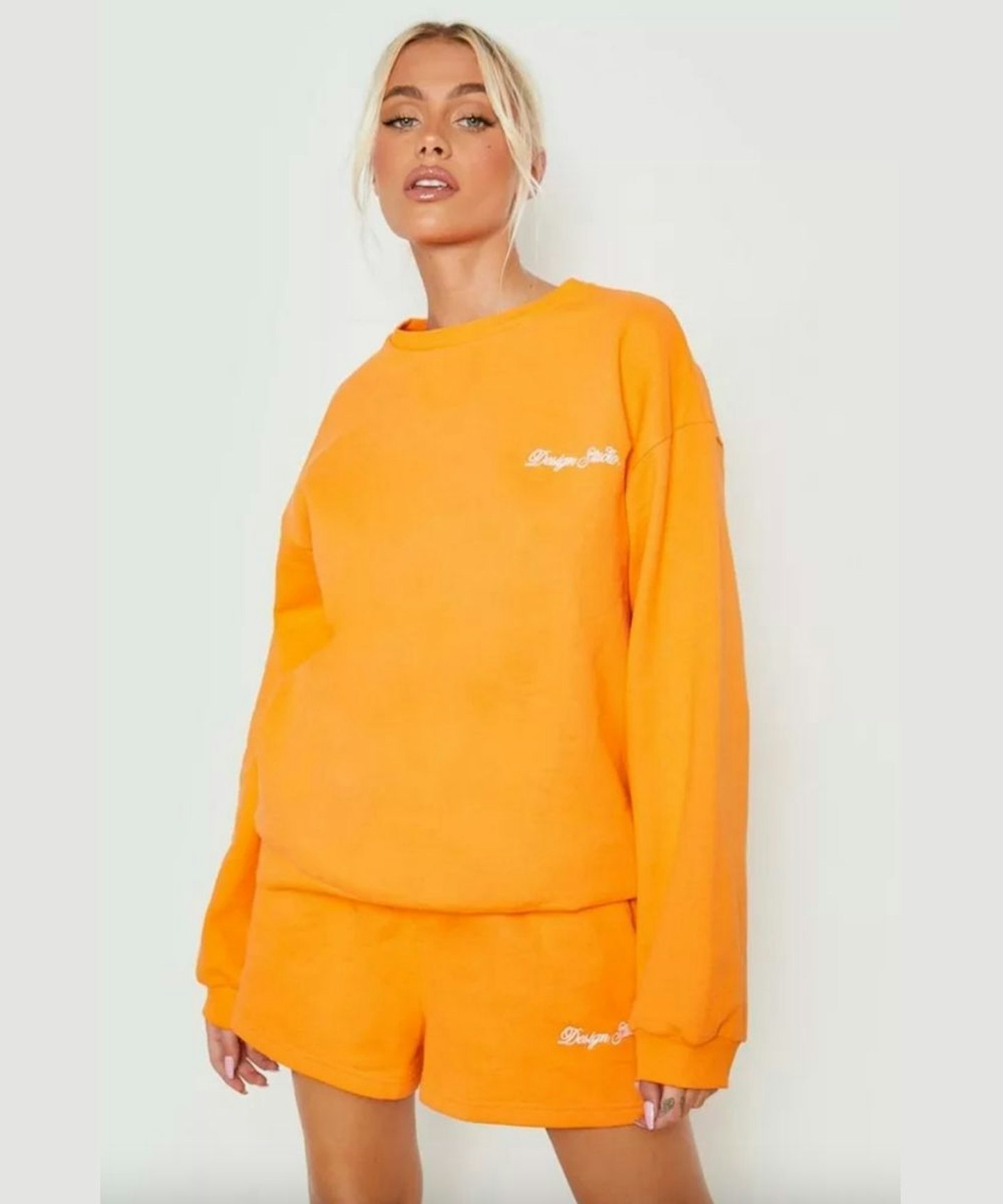 1 of 7
CREDIT: boohoo
DSGN Studio Embroidered Short Tracksuit in Orange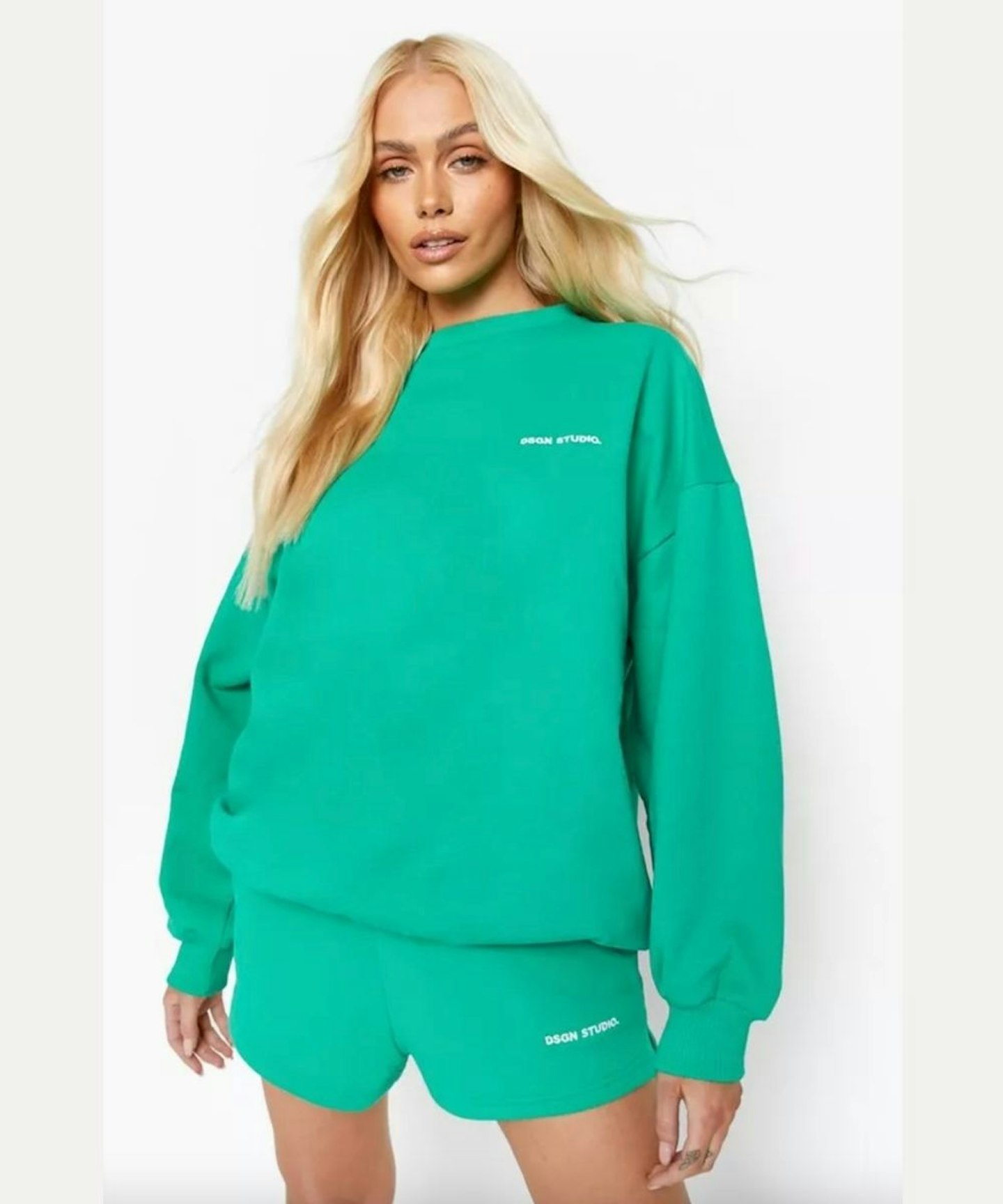 2 of 7
CREDIT: boohoo
DSGN Studio Embroidered Short Tracksuit in Green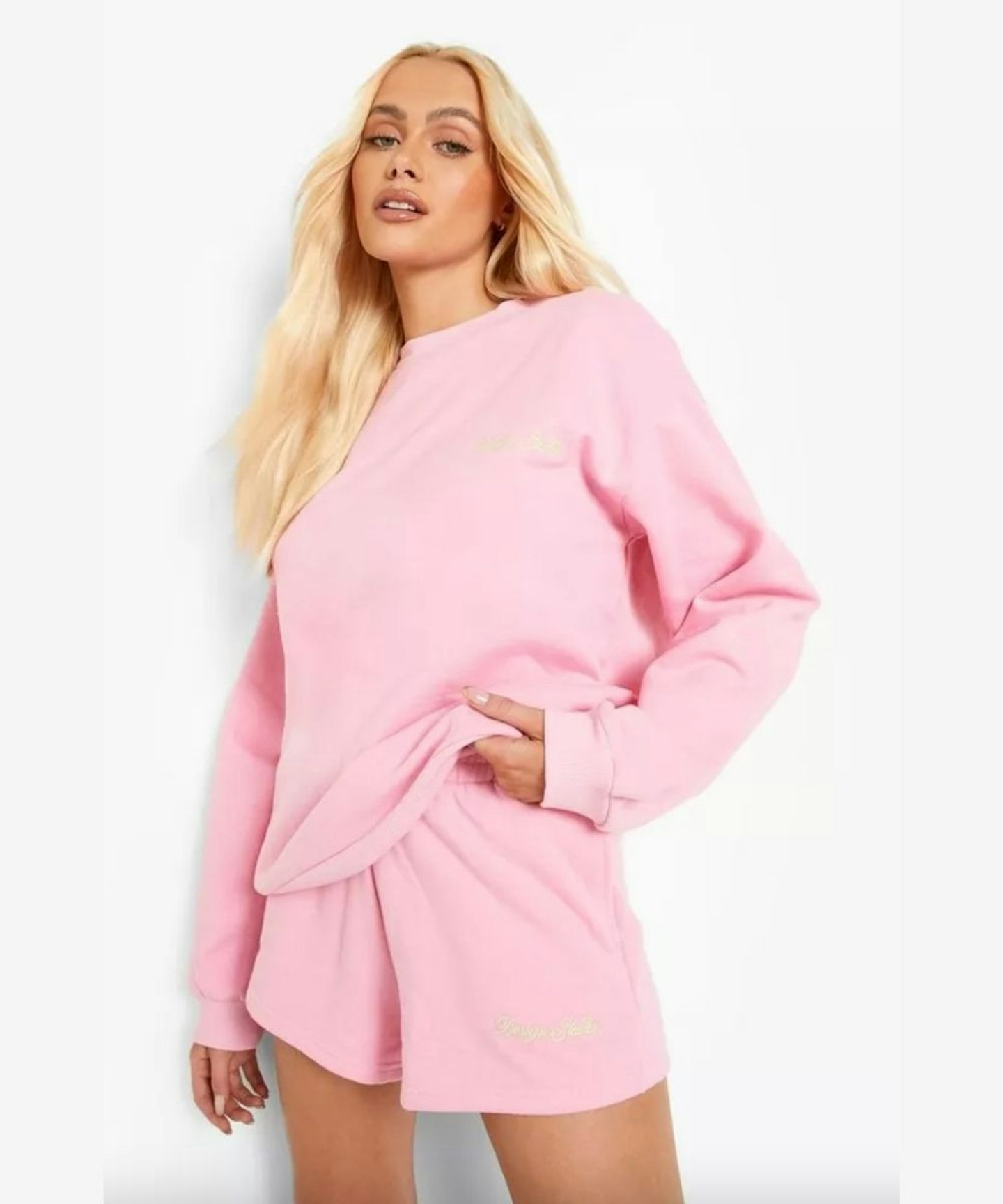 3 of 7
CREDIT: boohoo
DSGN Studio Embroidered Short Tracksuit in Pink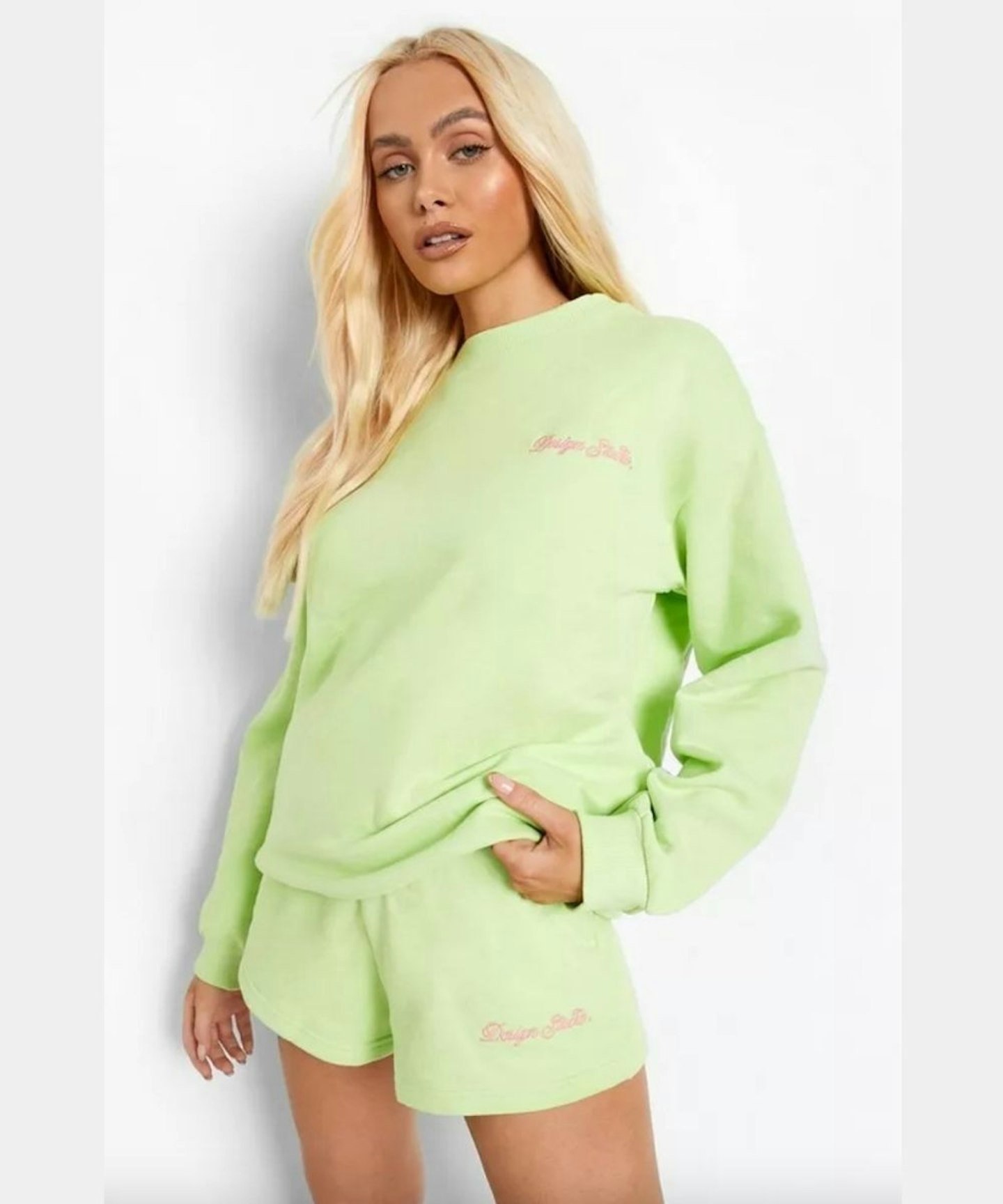 4 of 7
CREDIT: boohoo
DSGN Studio Embroidered Short Tracksuit in Lime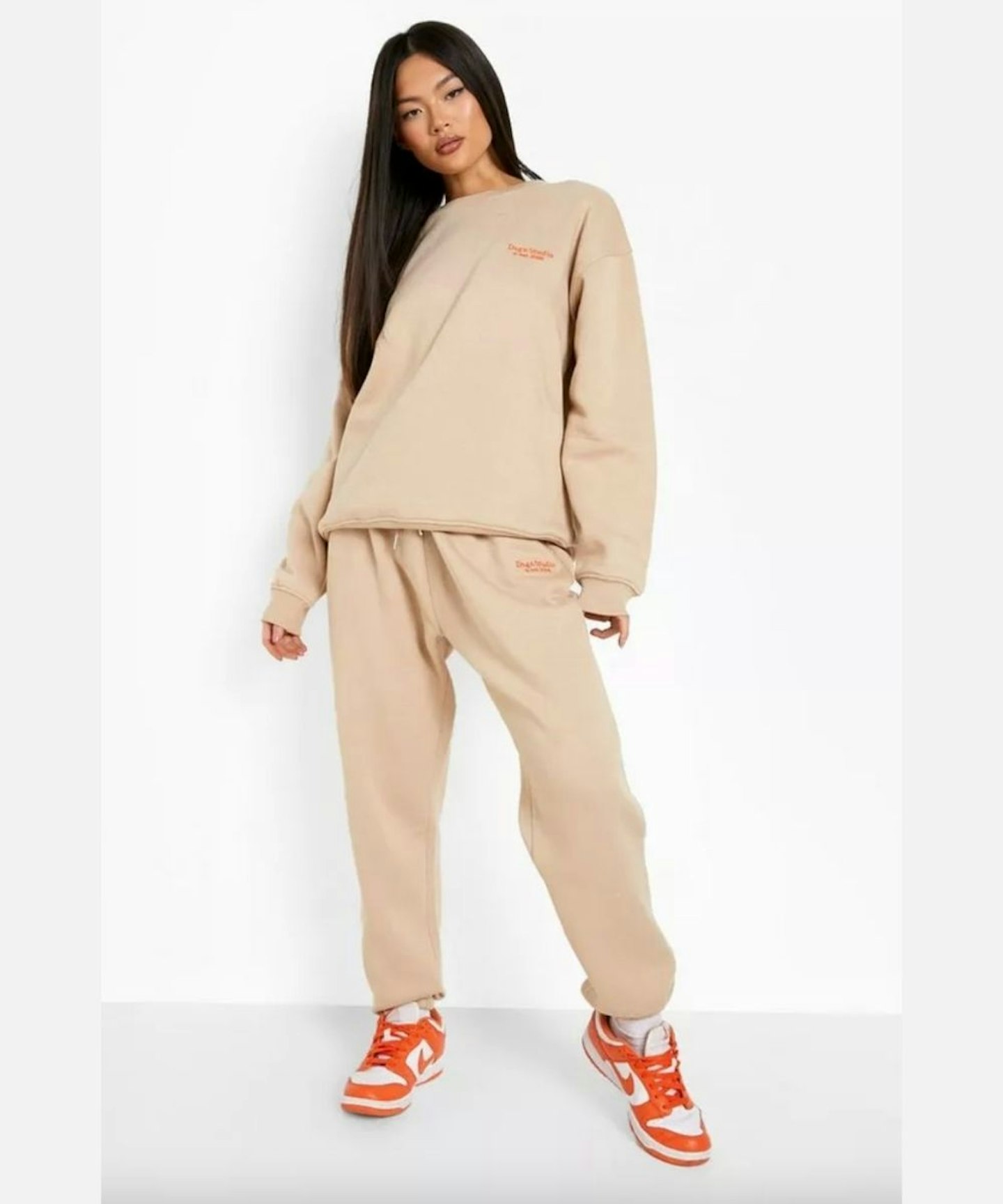 5 of 7
CREDIT: boohoo
DSGN Studio Embroidered Sweater Tracksuit in Stone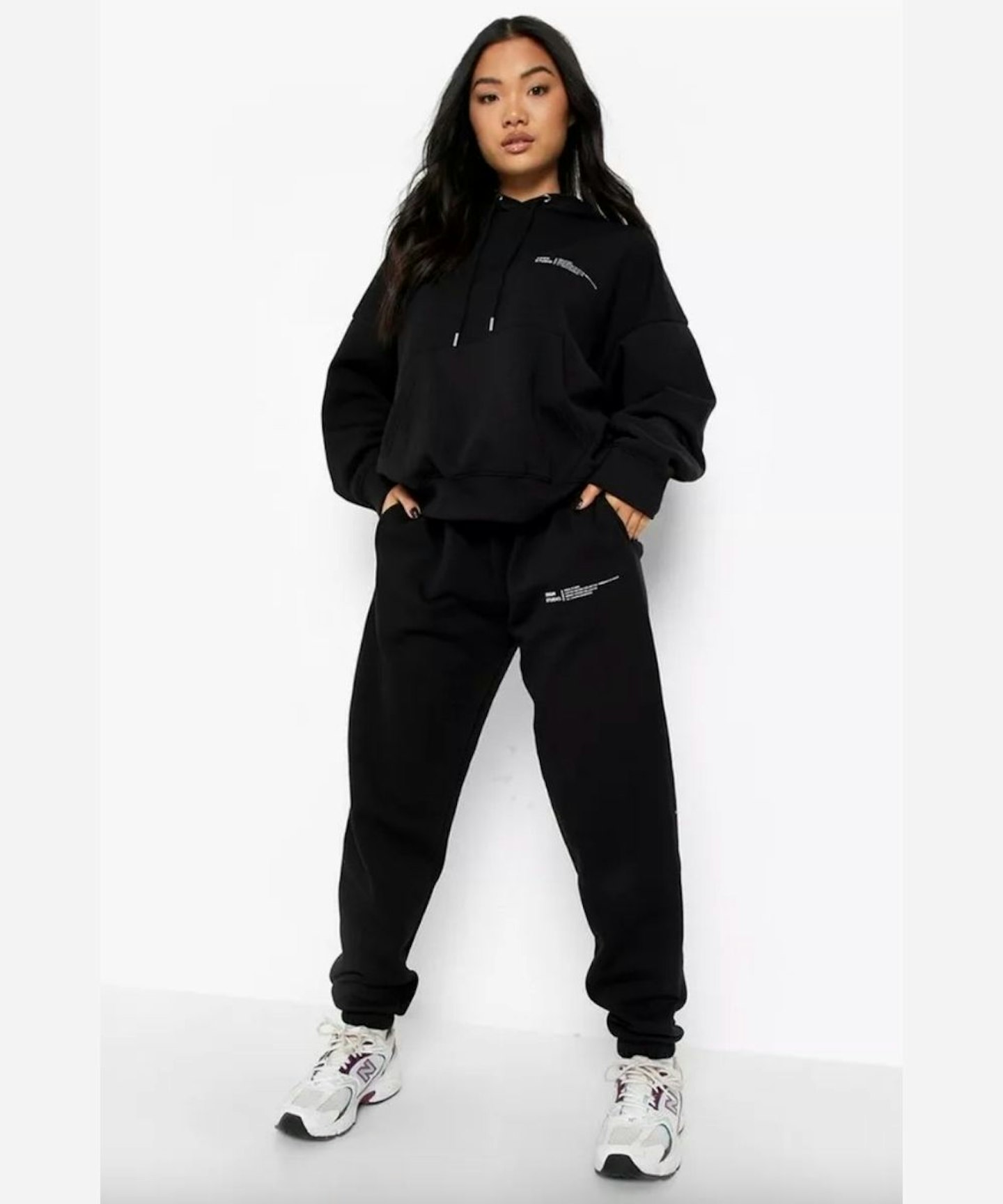 6 of 7
CREDIT: boohoo
Petite DSGN Studio Text Print Hoody Tracksuit
Comes in black, grey marl or sand.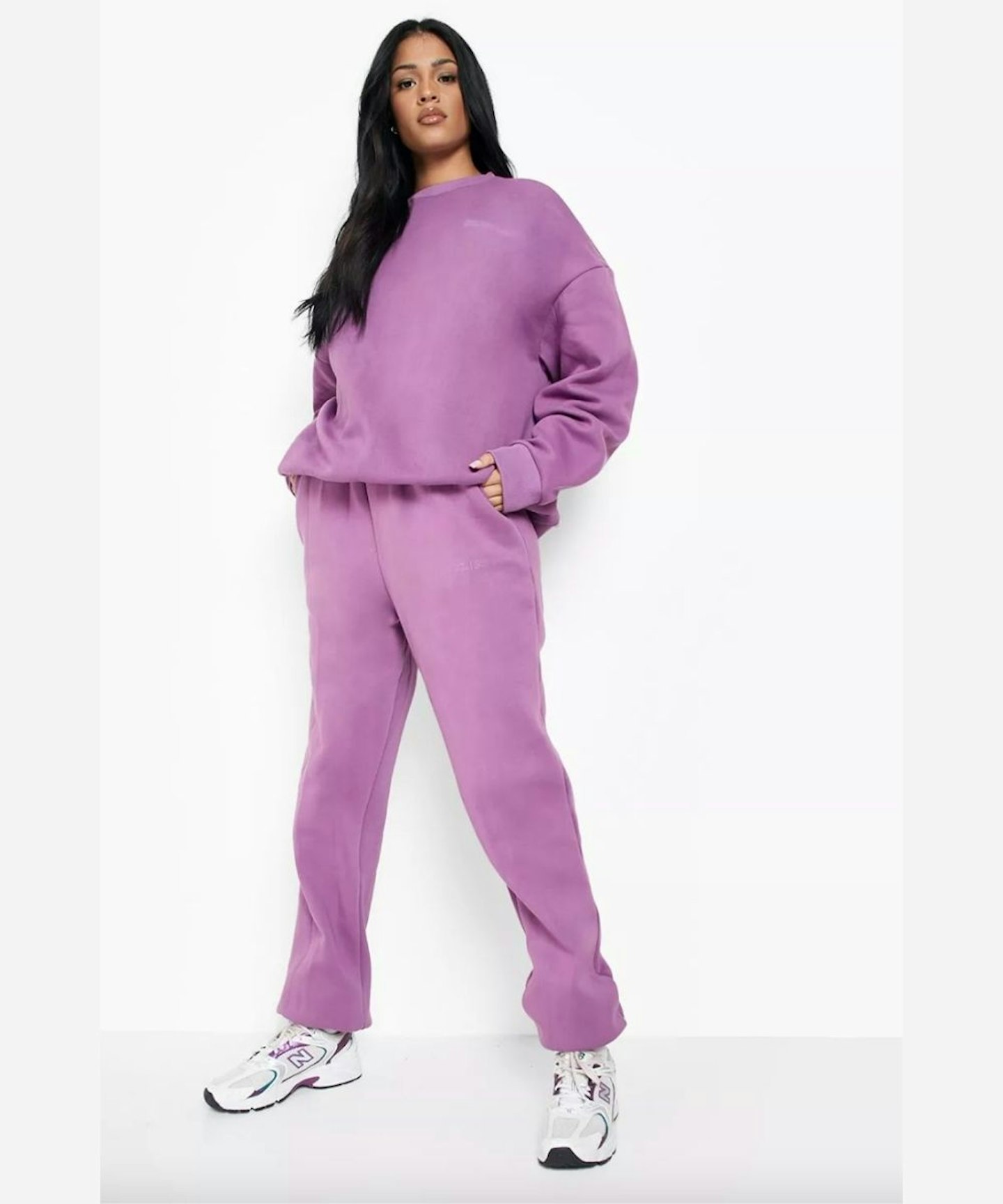 7 of 7
CREDIT: boohoo
Tall DSGN Studio Sweat and Jogger Tracksuit
Comes in purple, baby pink or hot pink.
Airport outfits are trending on not only TikTok with #airportoutfit receiving over 81.6 million views, but demand for 'airport clothes' is also up by 928% compared to this time last year. Airport outfits have received 31,000 searches this last month and comfort is proving to be key, with 'comfy airport outfits' raking in over 6600 searches, up 1257% from this time last year.
We reckon this is all a perfect excuse for a holiday, don't you think? 🏝