We owe a lot to Love Island when it comes to fashion and beauty trends for the year, don't we? From more babein' bikinis than we can shake a stick at, to super comfy sliders and iconic Crocs. We're even tempted by the gold Champagne flutes, to be honest. Obsessed? Us? Never.
One thing we didn't think we'd be lusting after is a sunglasses chain to keep our sunnies intact this summer, but here we are.
As seen on Luca Bish, searches for sunglasses chains have shot through the roof over the past couple of weeks, and we can see why.
Not only do they look cool, but they also keep your sunglasses safe from the clutches of your bag, and stop them from getting stretched out (which is what happens when you wear them on top of your head, FYI).
And who knew there were so many options to choose from? Whether you love a standard gold chain or something more unique, we've pulled together some of the best sunglasses chains from across the web.
Where to buy sunglasses chains for your summer lewks
SHOP: The nicest sunglasses chains you can buy today
1 of 7
Affordable and cute, this pearl chain will be a real statement accessory for your sunnies.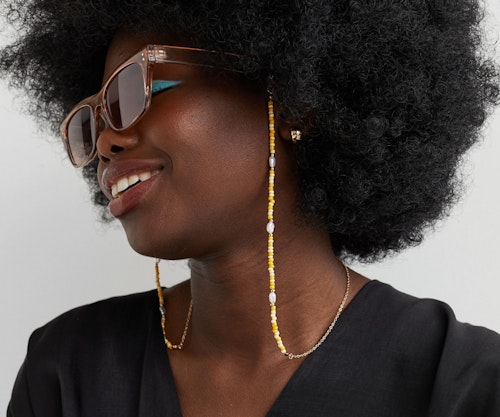 2 of 7
This cute beaded number has the perfect summer vibes.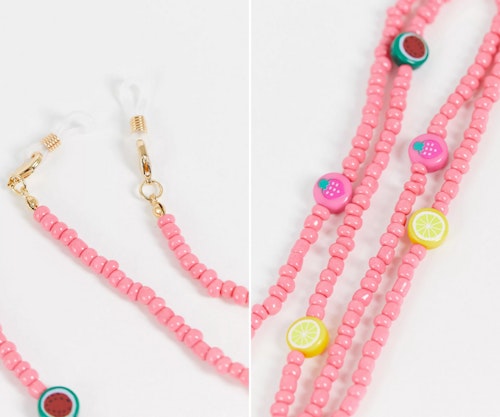 3 of 7
Love a cute nostalgia moment? This pink beaded sunglasses chain is taking us straight back to 2002.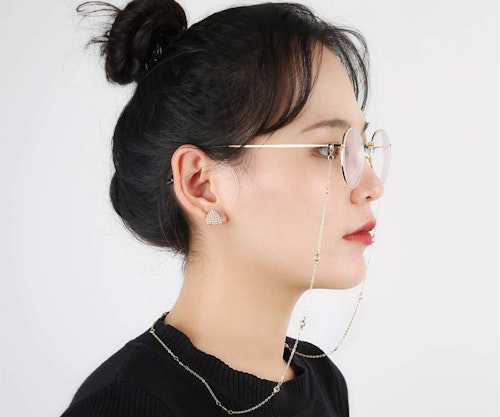 4 of 7
This simple chain is available in gold, silver or multicoloured, and will suit a variety of glasses and sunglasses styles.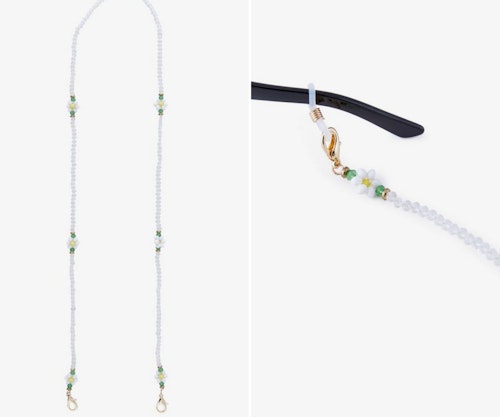 5 of 7
We love a classy daisy beaded moment - this sunglasses chain is perfect for festival season.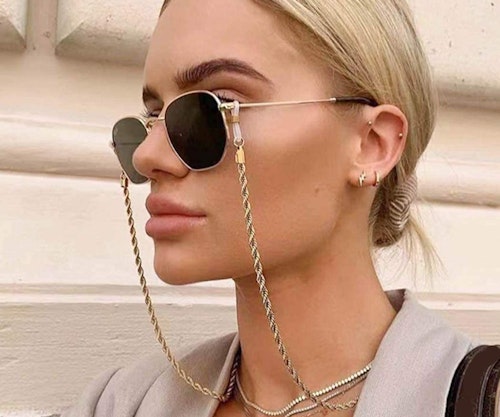 6 of 7
This chunky gold twisted chain, despite its size, is lightweight and looks fabulous with gold frames.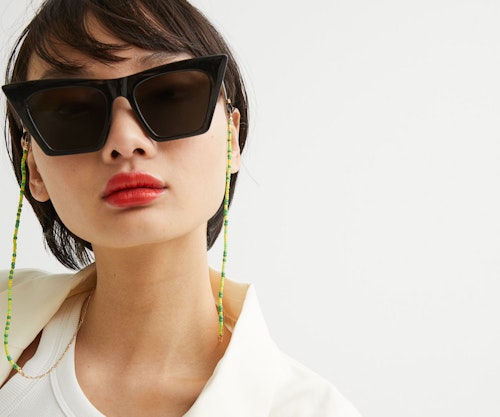 7 of 7
This gold and green sunglasses chain isn't available in stores - and at this price, you should snap it up, sharpish.