We all saw the UGG trend take off last year and tbh, and we've been happy to see it continue into 2023. They have stood the test of time and we're absolutely thrilled to see them back.
One newbie to add to your UGG collection? The UGG Tasman.
These are those UGG boots lined with the embroidered Tasman braid around the trim of the boot - the ultimate slip-on shoe with an extra va-va-voom, unlike the other UGG boots. Why are they so special, you ask? Well, they're just so damn cosy.
Coming in classic chestnut as well as grey and colourful additions, there's something for everyone. Even supermodels like Gigi Hadid and Hailey Bieber have been donning them, so they must be pretty cool.
If you don't want to fork out over a hundred quid for the boots, dw because fashion shops like EGO and Public Desire have been making dupes that we can't get enough of. For a fraction of the price, it's hard to say no.
In particular, a certain farmer's attire on Winter Love Island has garnered some serious attention and when we say attention we mean the viewers want to know why Will Young (the farmer - not the singer) is rocking some rather questionable footwear.
It was all about tropical shirts for the lads and bright-coloured outfits for the girls as they made themselves at home in the Love Island villa and while we enjoy each contestant making their ensembles their own, who thought UGGs in South Africa was a good idea, please? Why Farmer Will of course.
Of course, Will was in fact rocking the UGG Tasman slipper. Comfort is key, obvs.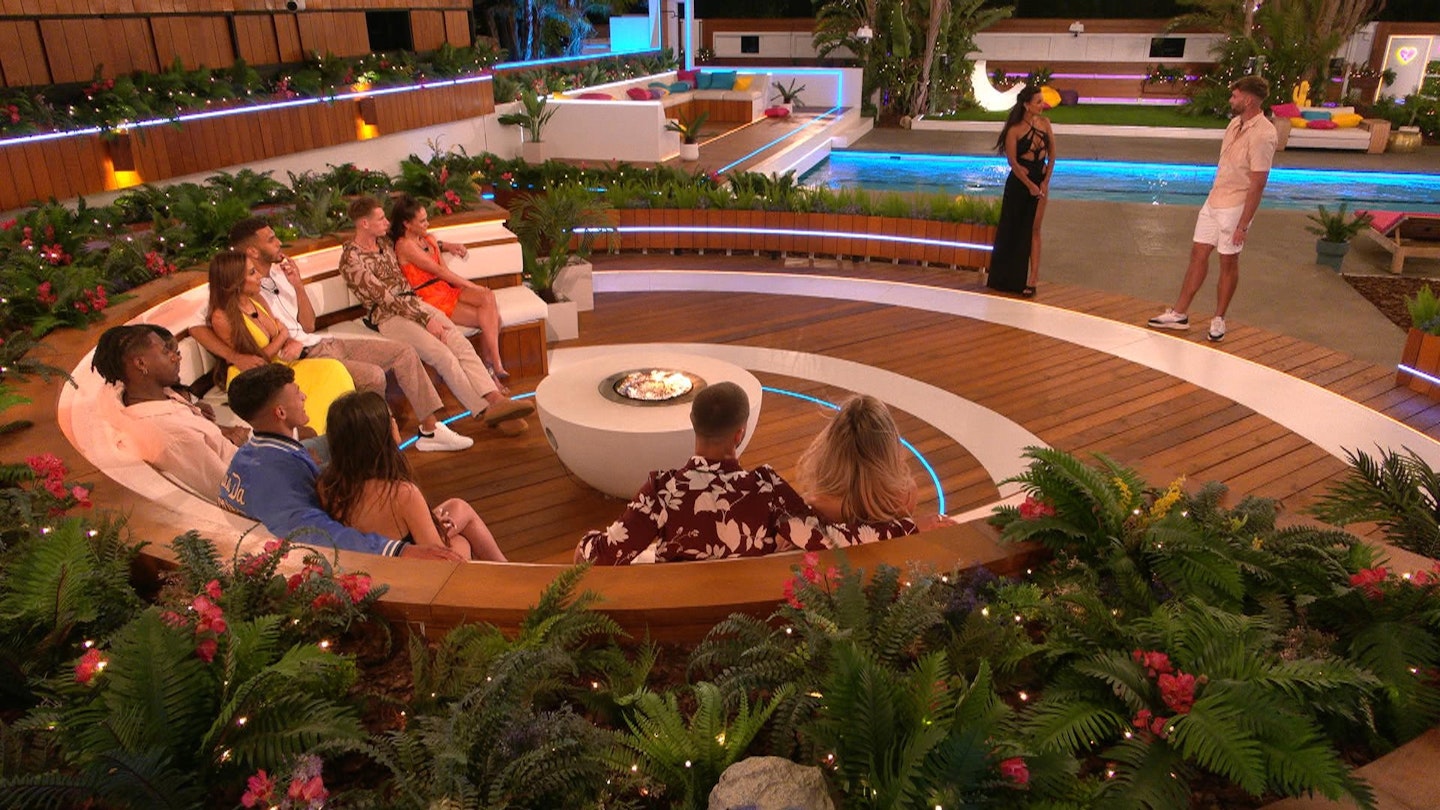 So whether you want to get Will's look (which, we think is pretty swell tbh) or just want to rock the cosy UGGs yourself then we've got the best choices for a fraction of the price too.
Grab the classic Tasman UGGs which are still in stock right now, or bag an accurate pair of dupes yourself.
The choice is yours...
SHOP: the best UGG Tasman Dupes on the internet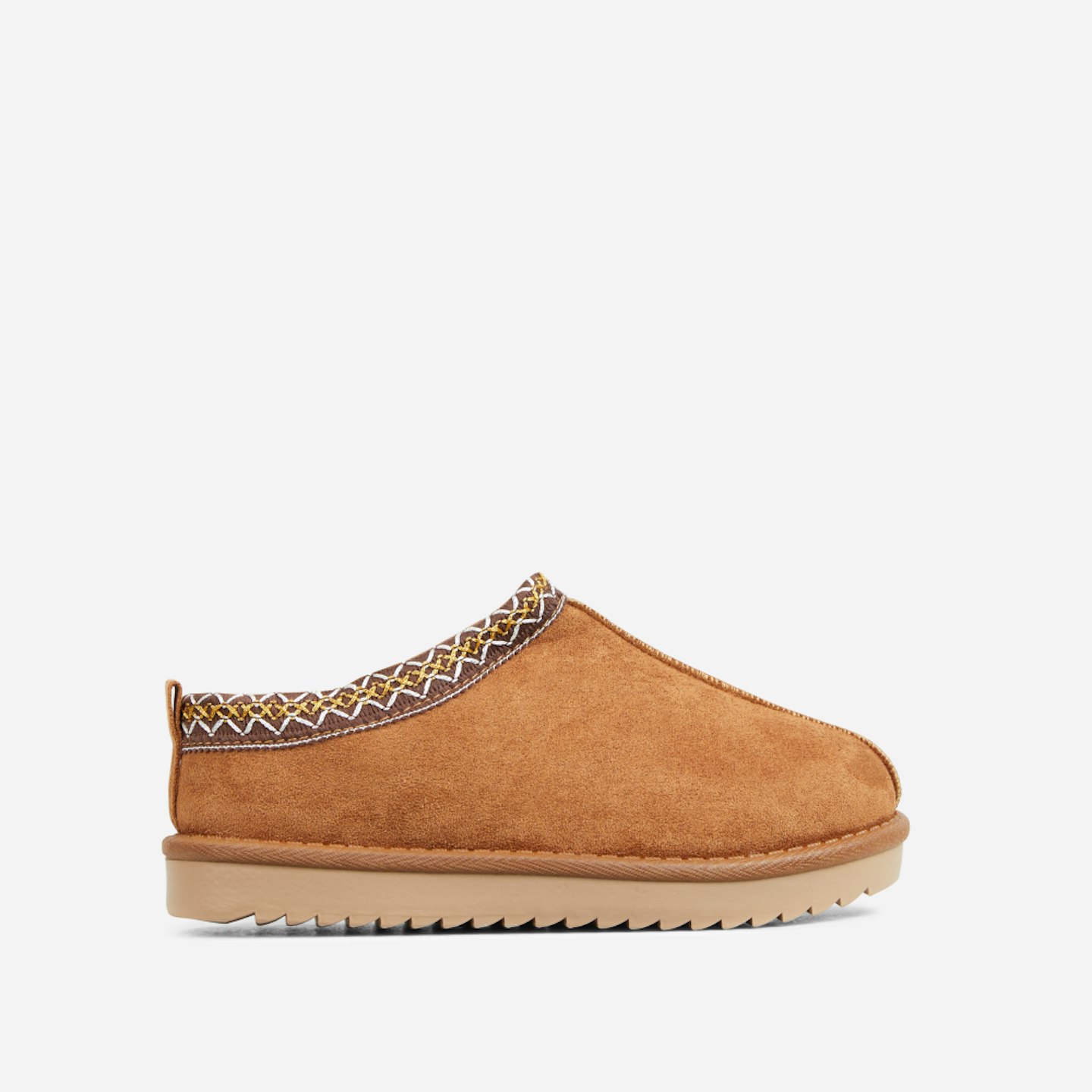 1 of 4
CREDIT: ego
Ego Catch-Up Aztec Detail Faux Fur Lining Flat Slippers
For under £30, you can get a verrryyyy similar choice on EGO (which also does a TONNE of other UGG dupes, we might add). They're as good as the real thing, really.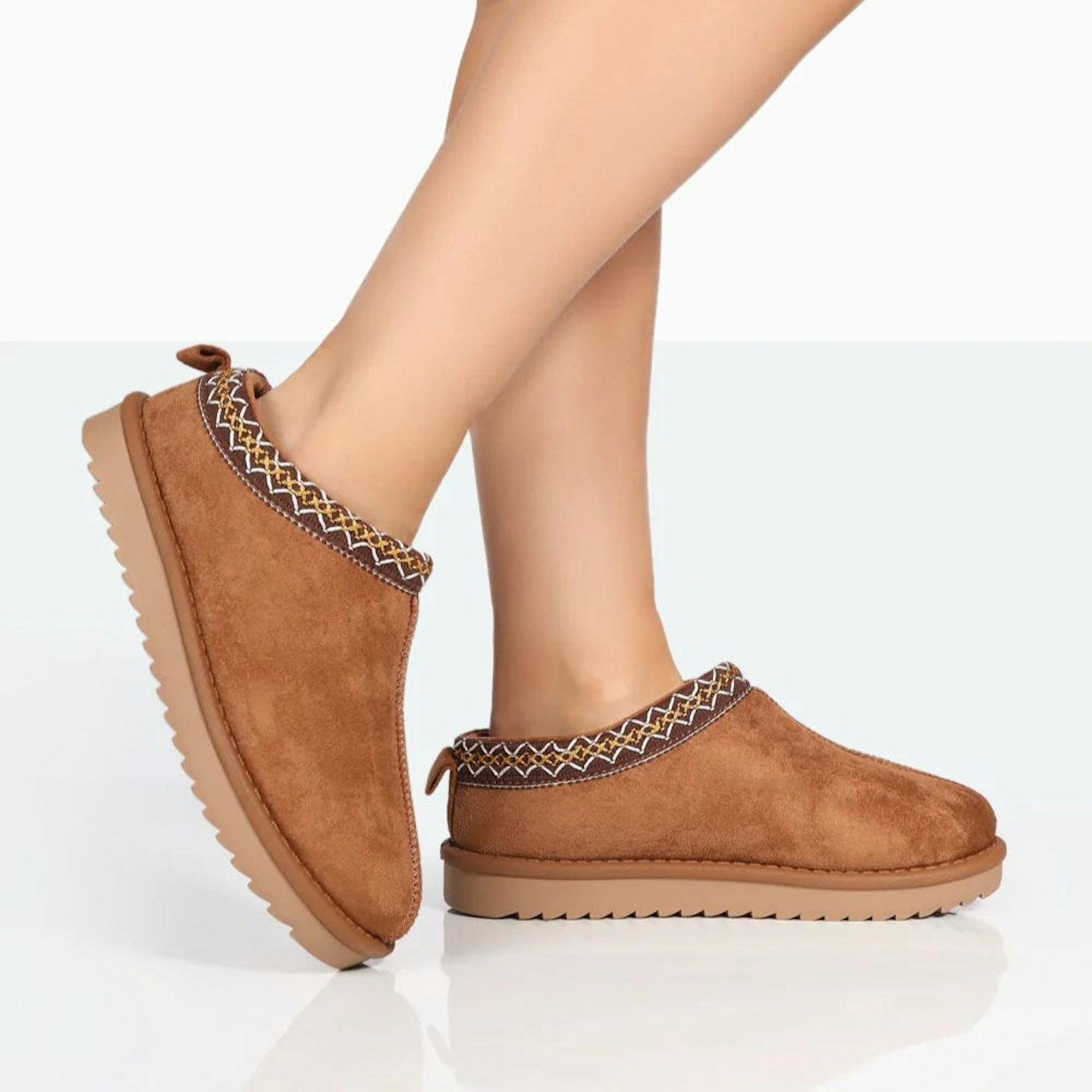 2 of 4
CREDIT: public desire
Public Desire Tamsin Tan Faux Suede Slipper Boots
Next up is Public Desire which rivals EGO as being one of the top choices for a go-to shoe dupe, so it's no surprise they have some Tasman UGGs to steal.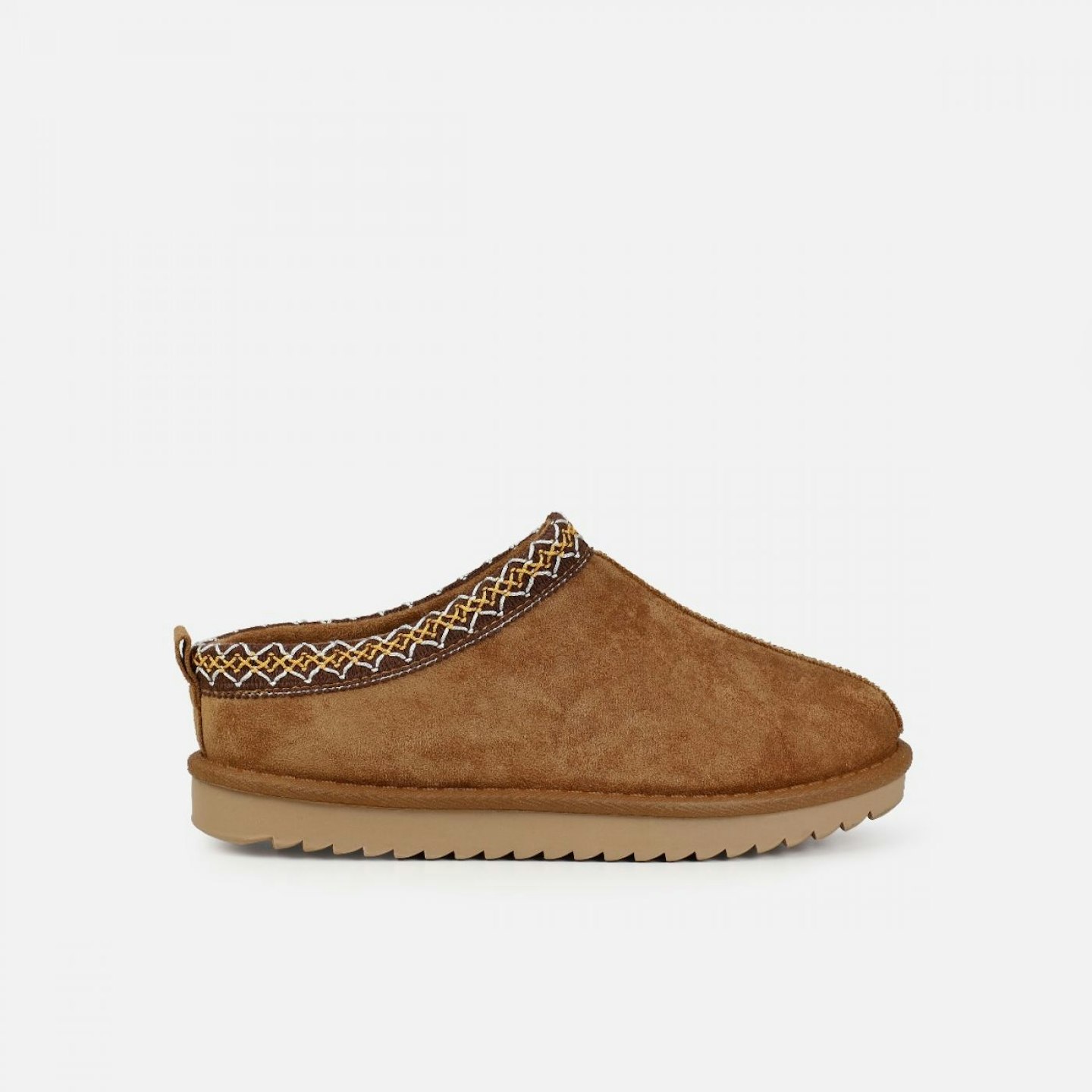 3 of 4
CREDIT: simmi
Simmi Snug Tan Faux Fur Lined Slippers
Even Simmi is offering a version of the infamous UGGs, coming in at only £24. Proper barg.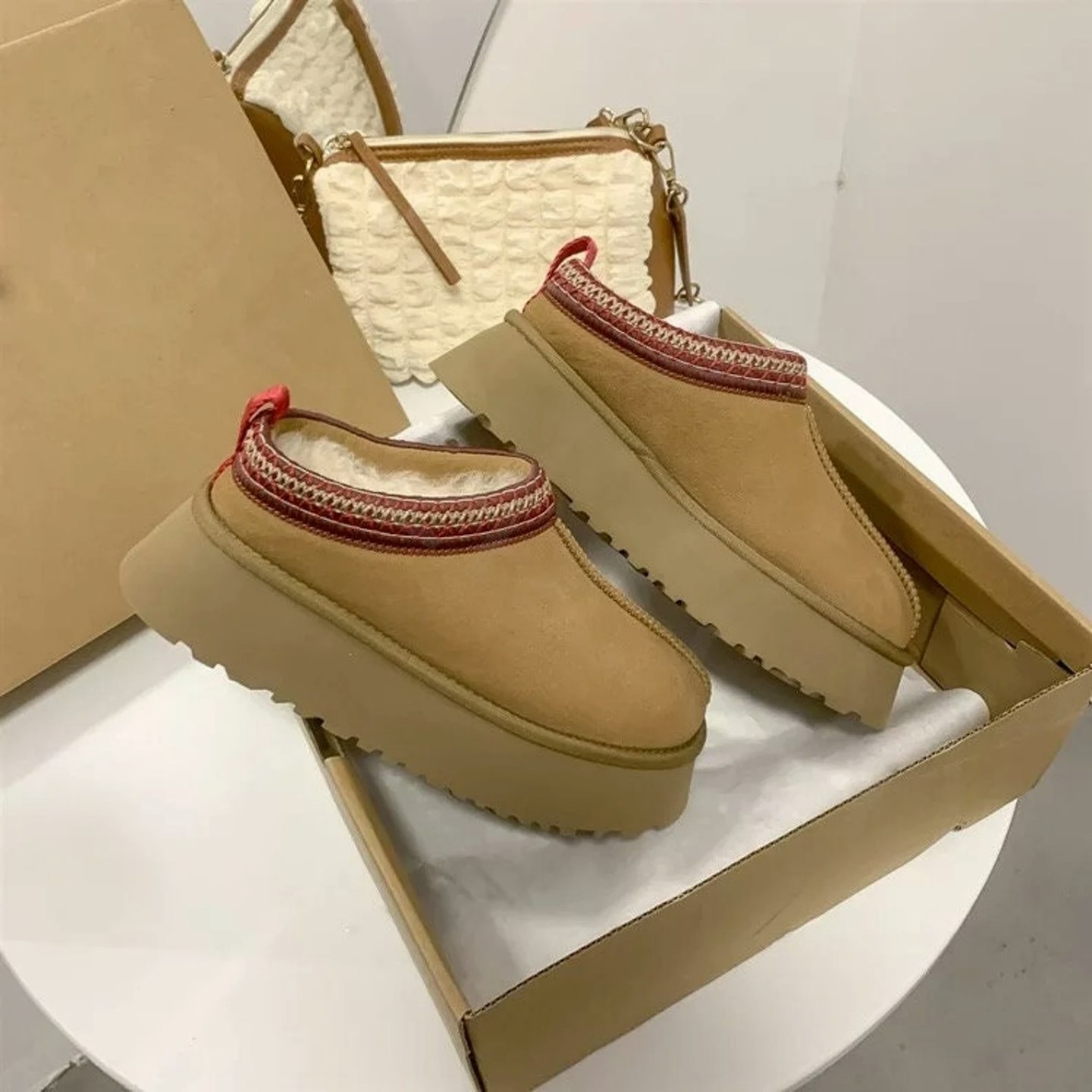 4 of 4
CREDIT: etsy
Etsy Adults Vegan Designer Tazz Slippers
Looking for a platform version of these UGGs that won't break the bank? You can even get some choices on Etsy (and they're not too shabby, either).