It's Christmas day, you've just wolfed down a turkey dinner and you're looking for a little something to polish off the evening... then someone brings out the hamper.
Said hamper is full of either tasty wines or funky gins or whiskeys, and everyone gets a little sip of whatever they like. Ahh, Christmas.
Hampers make great gifts as well as just Christmas Day accompaniments. Nothing beats the excitement of delving into the shredded paper to pull out fancy bubbly or a box of luxurious chocolates.
They're even better when they're booze-focused, especially for those of us who like our Christmas tipples.
There's a hamper out there for everyone, whether you're into your artisan wines, craft beers or classic gins. Of course, we just HAD to scour the web for our faves, and we've some of them here for you, most are under £100.
Check out the best alcohol hampers for Christmas
Just so you know, while we may receive a commission or other compensation from the links on this page, we never allow this to influence product selections
The best boozy Christmas hampers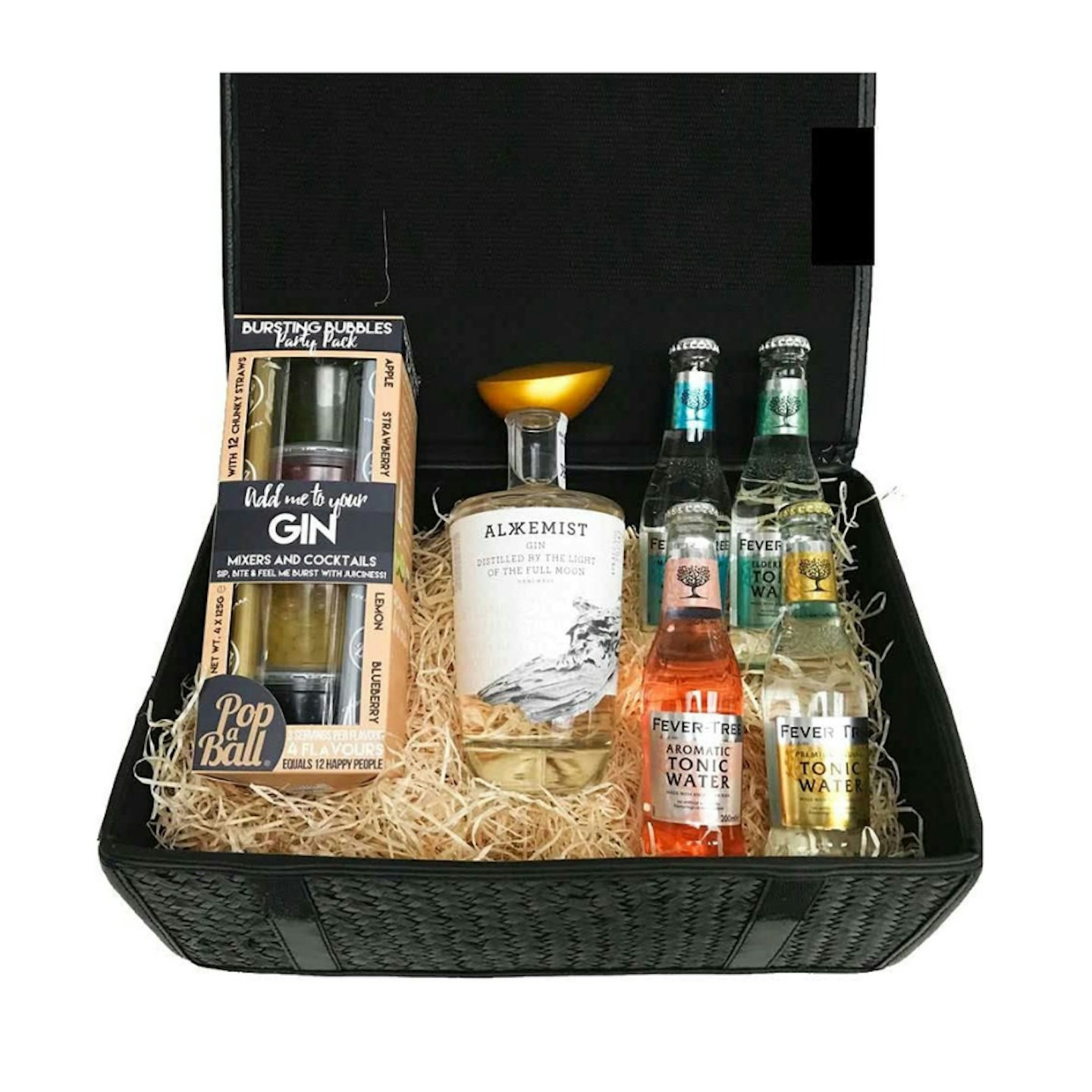 1 of 10
Luxury Gin Gift Hamper
Know a gin fiend? This is the hamper for them. It's beautifully wrapped and contains four fever tree tonics, a Popaball Gin Party, a 70cl bottle of Alkkemist Gin and gin bubbles.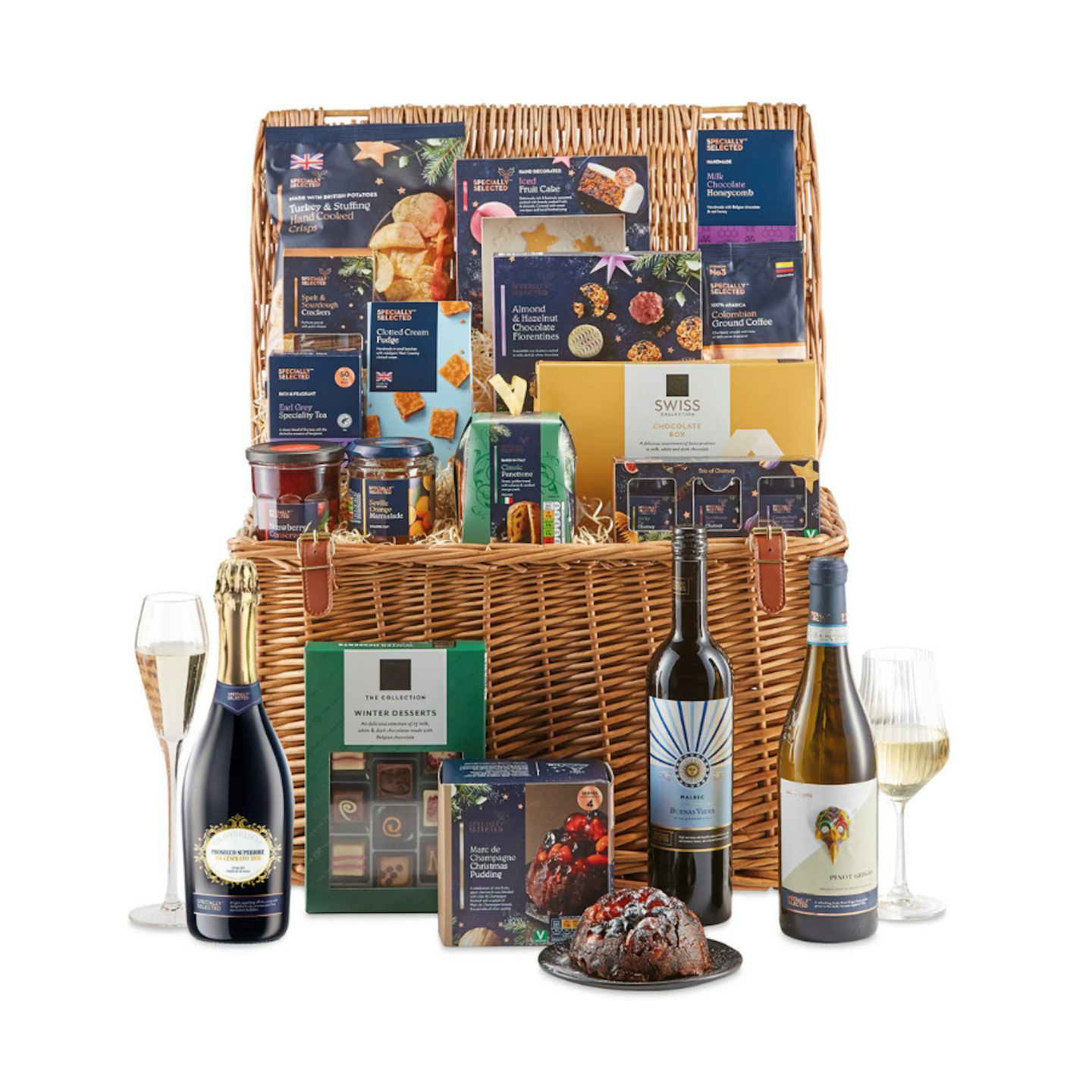 2 of 10
The Christmas Feast Hamper
Christmas time is all about gathering your friends and family around some bubbly and tasty nibbles, and this hamper offers you just that. With three incredible quality bottles of wine (one red, one white and a prosecco) along with all the gourmet snacks, you could ask for, including two different Christmas cakes and several luxury chocolates this hamper is the perfect addition to any Christmas get together. Not to mention, it's brilliant value for money.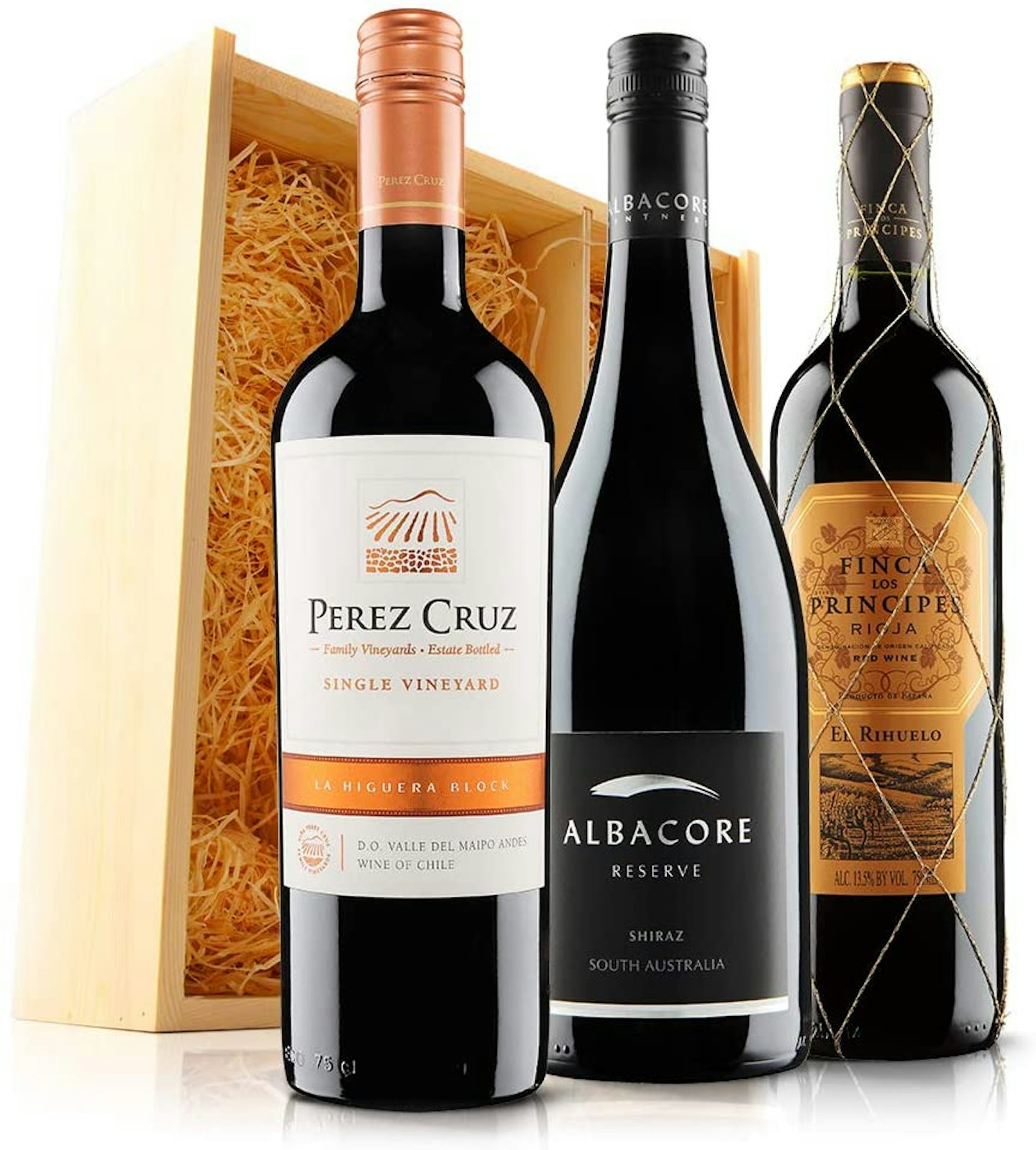 3 of 10
CREDIT: Amazon
Incredible Red Wine Trio in Wooden Gift Box
Know a red wine lover? This nice little trio is designed to showcase big flavours and suits anyone who likes to pair their wine with their food. The box contains some favourites like Cabernet and Shiraz, as well as a more unique Pizo Carinena.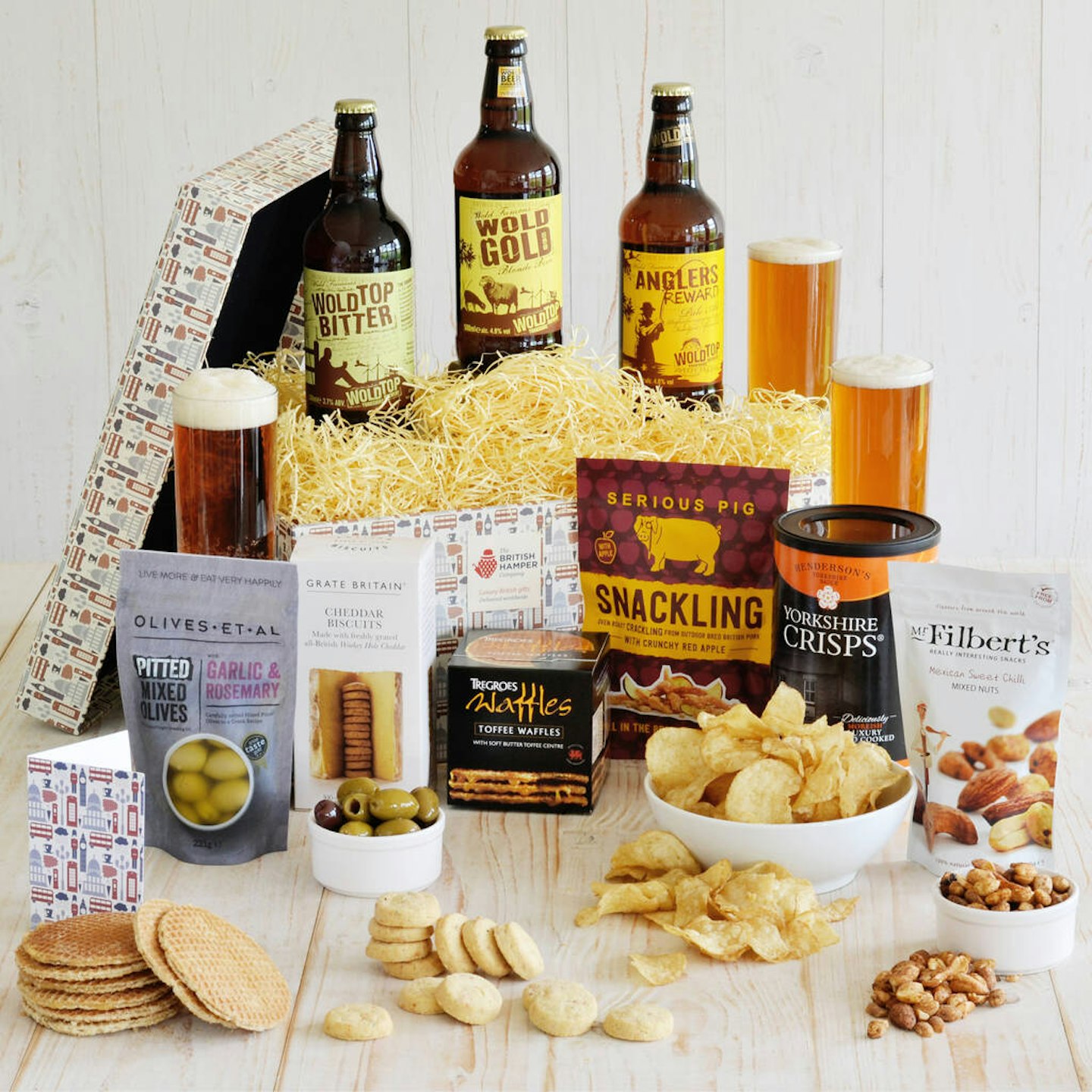 4 of 10
CREDIT: Not On The High Street
Beer Festival Hamper
We all know a beer obsessive, and this is the perfect hamper for their own Christmas day beer festival. Enjoy three Yorkshire-brewed craft beers, artisan olives, pork scratchings, fancy nuts and crips with this set.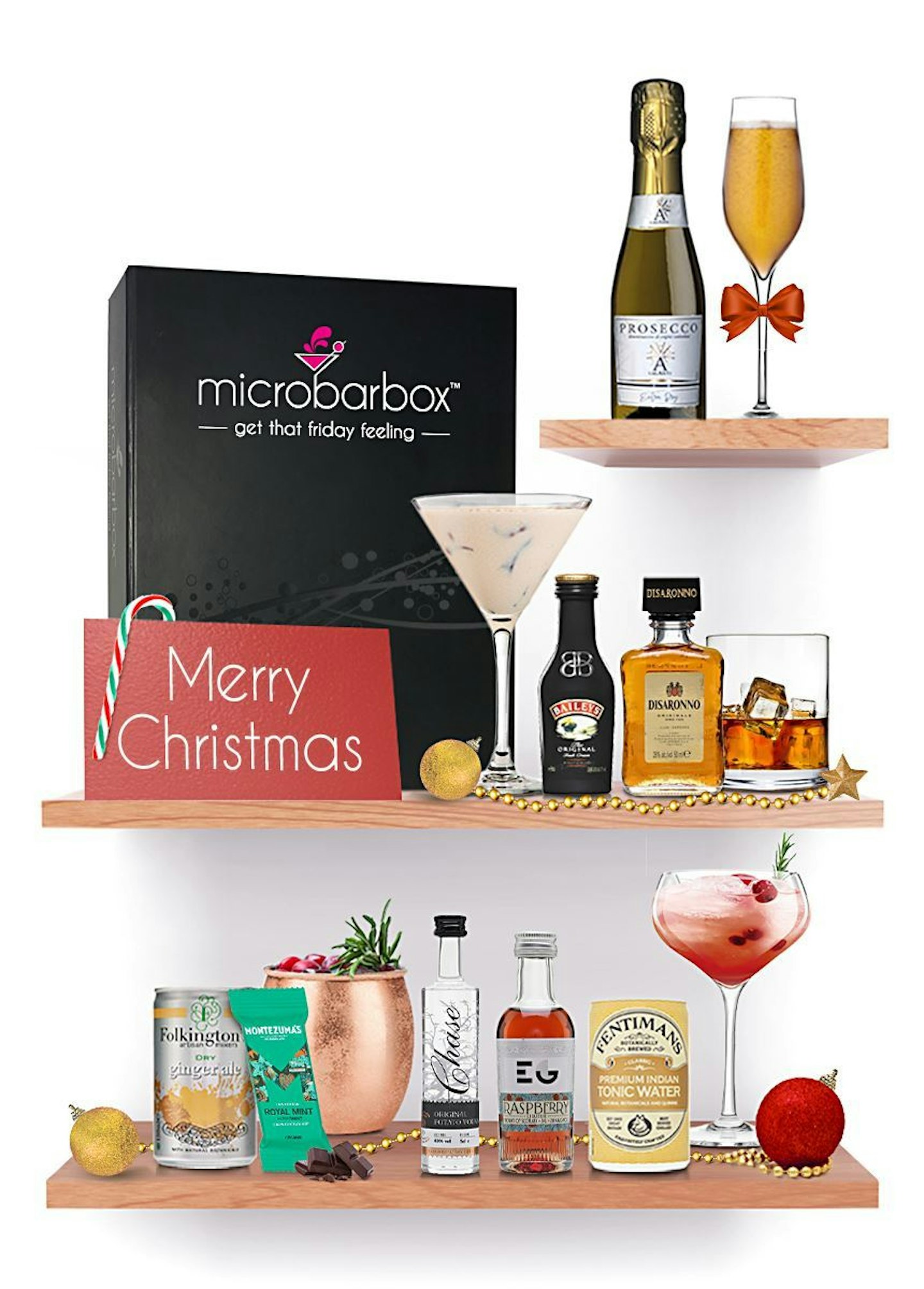 5 of 10
CREDIT: MicroBox
Christmas microbarbox
If you know someone who loves their cocktails, especially the festive kind, then this box is for them. MicroBar has put together the ultimate boozy Christmas box, containing everything you need for a Christmas cocktail making session. The box includes Amaretto, raspberry gin, Baileys, Prosecco and more. Booze heaven tbh.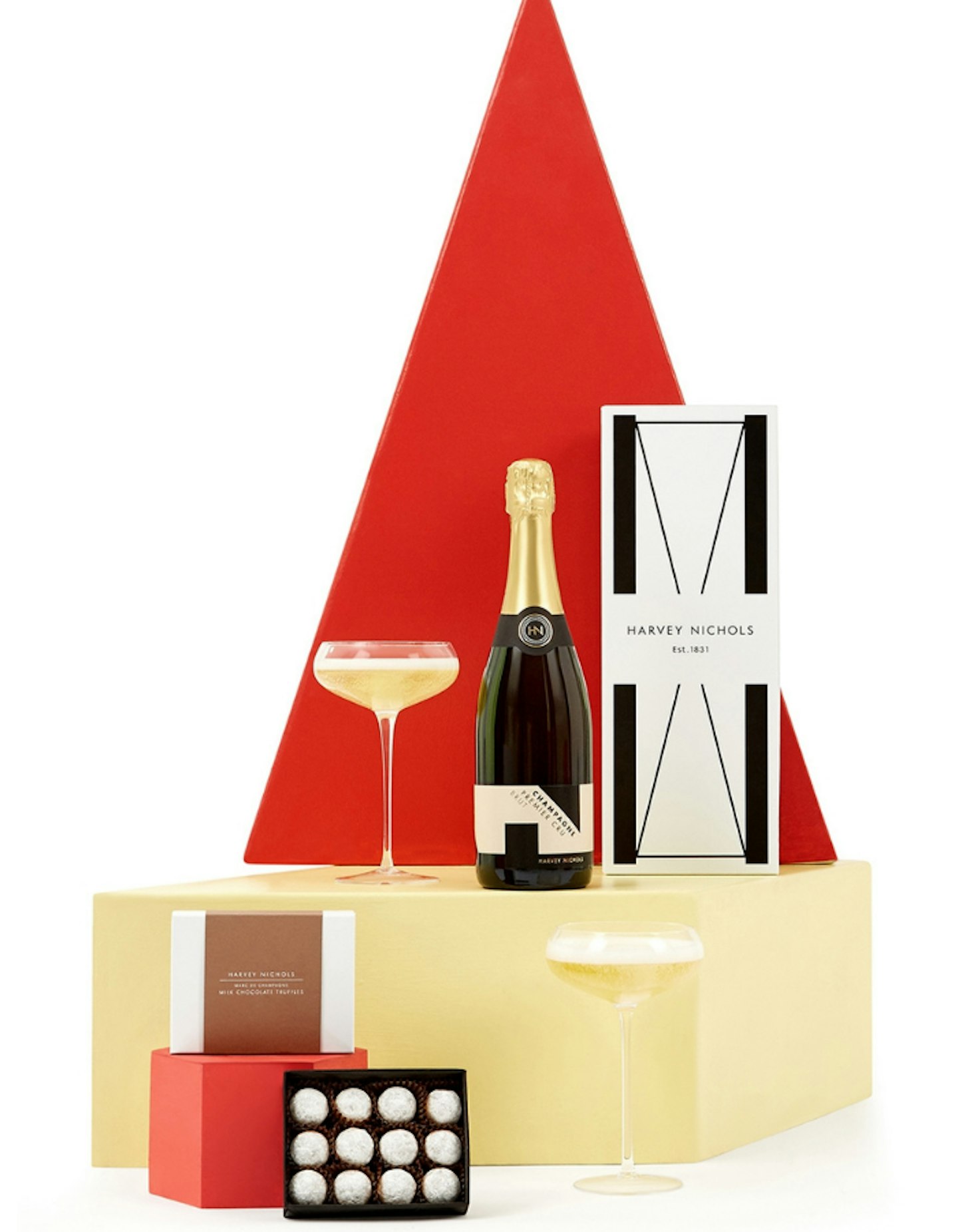 6 of 10
Champagne & Milk Chocolate Truffles
This hamper from Harvey Nichols has luxury written all over it. Is there anything better than a bottle of fizz and some chocs? It's a unanimously popular gift and the design is oh-so luxurious. The gift set contains one bottle of Brut Champagne and one box of mini chocolate truffles.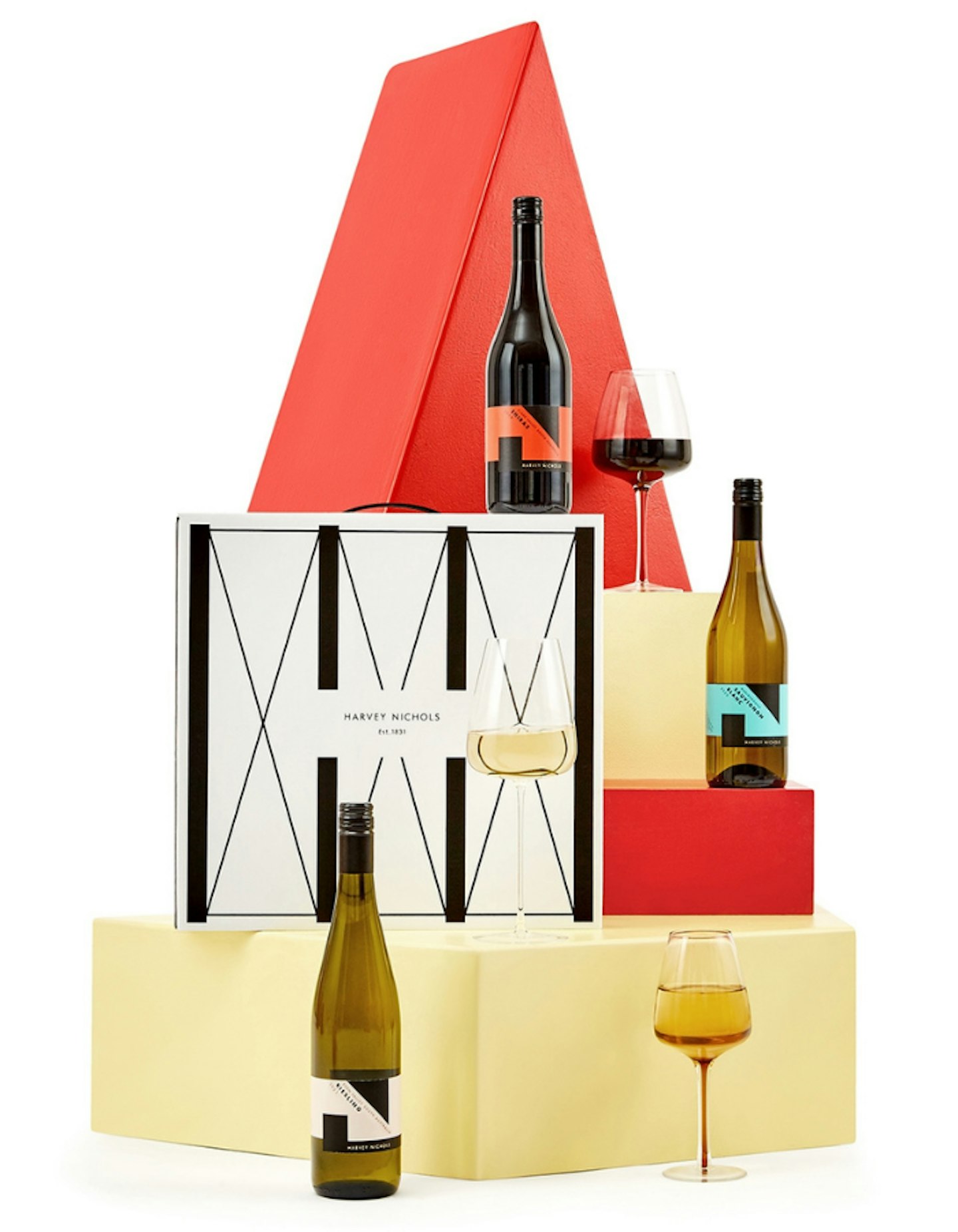 7 of 10
Signature Mix Trio - Case of Three
If you're a wine-lover, then this hamper is a treat and a half. Featuring a Sauvignon Blanc, a Rosé and a Shiraz.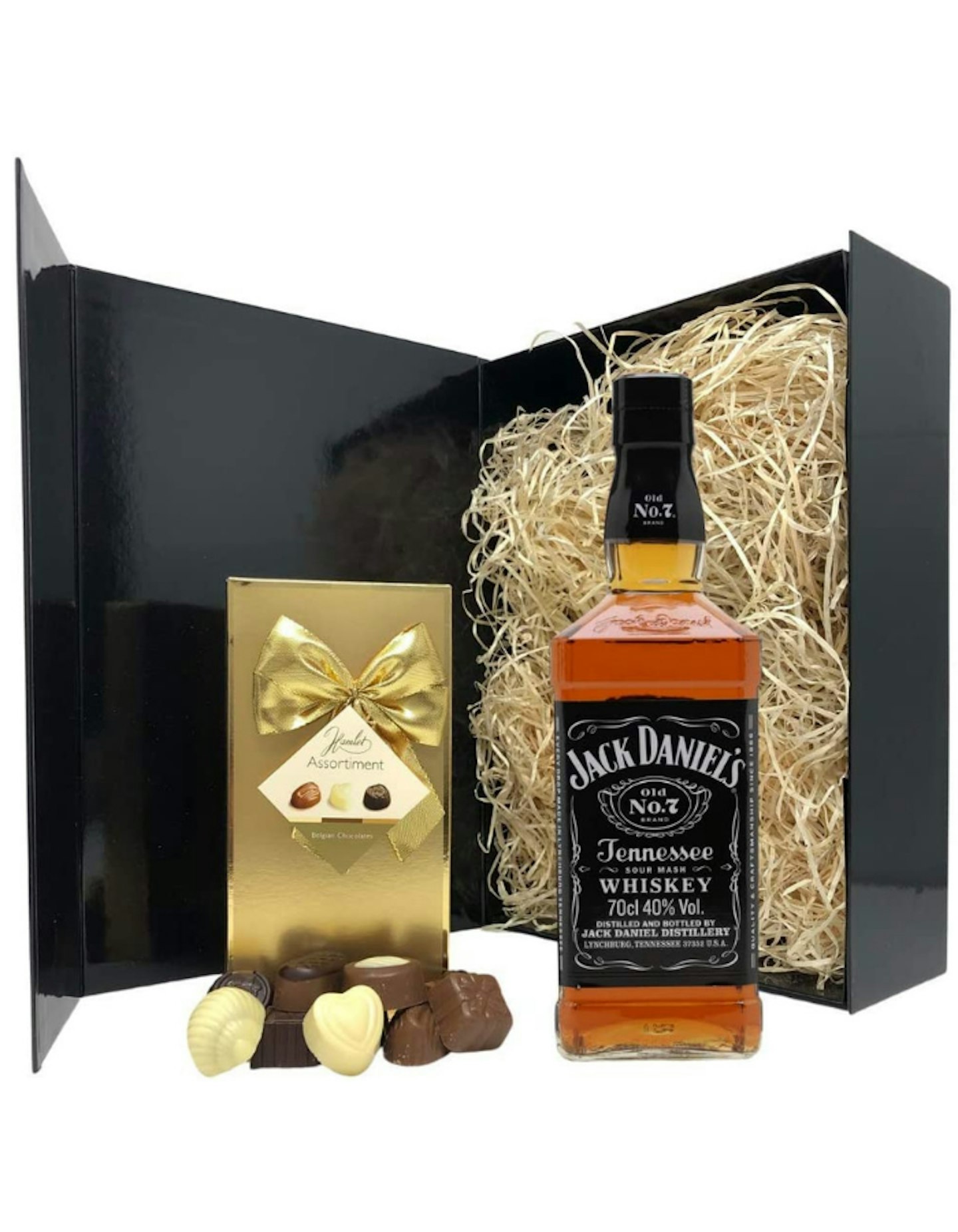 8 of 10
Jack Daniels Gift Set
Know a Jack Daniels fan? This hamper may be relatively simple, but it makes an excellent gift for whiskey fans. It features an assortment of chocolates and a 70cl bottle of Jack Daniels.
9 of 10
Drinks by the Dram 6 Bauble Set
We know this isn't exactly a hamper, but the bauble design is super cute. Each bauble contains 30ml of gin.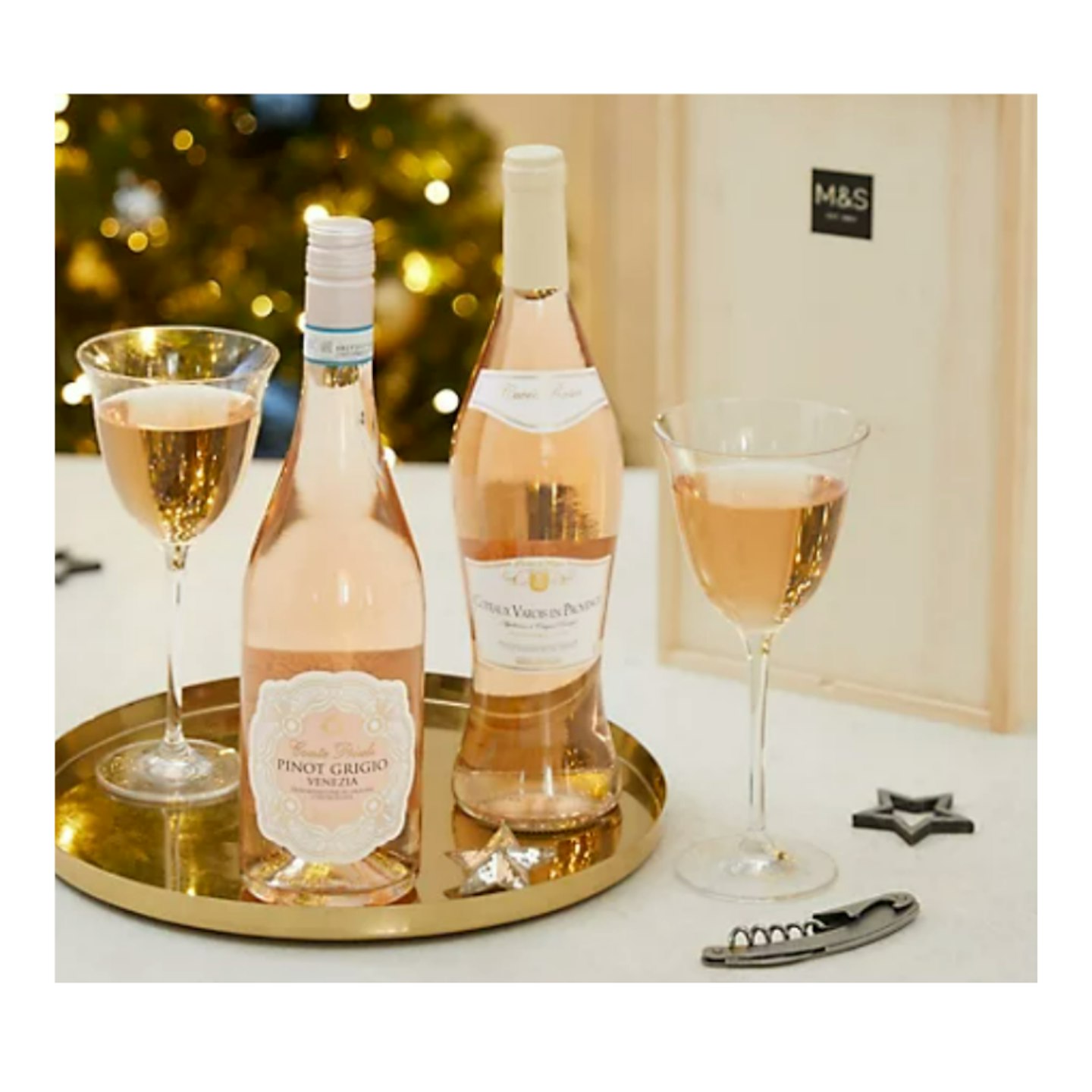 10 of 10
Rosé Wine Duo
Know anyone that lives for Rosé? This product features two different luxurious Rosé bottles.
Read more:
17 non-rubbish present ideas your dad will love this Christmas
23 beauty Christmas gift sets so good, you'll want to buy one for yourself
Now watch: 'Harry 's The King Of Everything': Hrvy Fanboys Over Harry Styles & BTS | Answers The Internet
How to make your own alcohol hamper this Christmas
Get yourself a nice box, basket or hamper. Then fill it with some eco-friendly paper, tissue paper or shredded paper.
Choose a few different varieties of alcohol, for example, pick an APA, IPA and wheat beer for a beer lover hamper, or a bottle each of Malbec, Rioja and Primitivo for the red wine fans.
Then, include some snacks that pair well with your chosen booze. For a white wine-based hamper, try some salted almonds or olives, or for a cider box, you could include pork scratchings.