It's that time of year again with lambs aplenty and chicks a-hatchin'. Yes, spring has well and truly sprung and with it has come a whole hoard of Easter eggs on the supermarket shelves.
From adult eggs (you know, the alcoholic kind) to good ol' Cadbury's, there's quite a variety of chocolate treats on the market this year. Tbh, the choice is a bit overwhelming - especially if you're on a budget.
Luckily for you, we've taken on the challenge of trying some weird and wonderful Easter delights and, boy, have we got news for you.
Truth is, you don't have to be limited to an actual egg this year because there are cookies and shortbread to get your gums around, too. Plus, there are SO many actually tasty vegan treats this year, the choice might actually convert us?
So without further ado, we present to you, the best Easter chocolate for 2022 - listed from lowest to highest price so you can find a treat no matter your budget. And don't worry, there are, of course, some Cadbury staples in there, too...
CHECK OUT: The best Easter eggs and chocolate for every budget 2022
20 of the best easter eggs and treats in 2022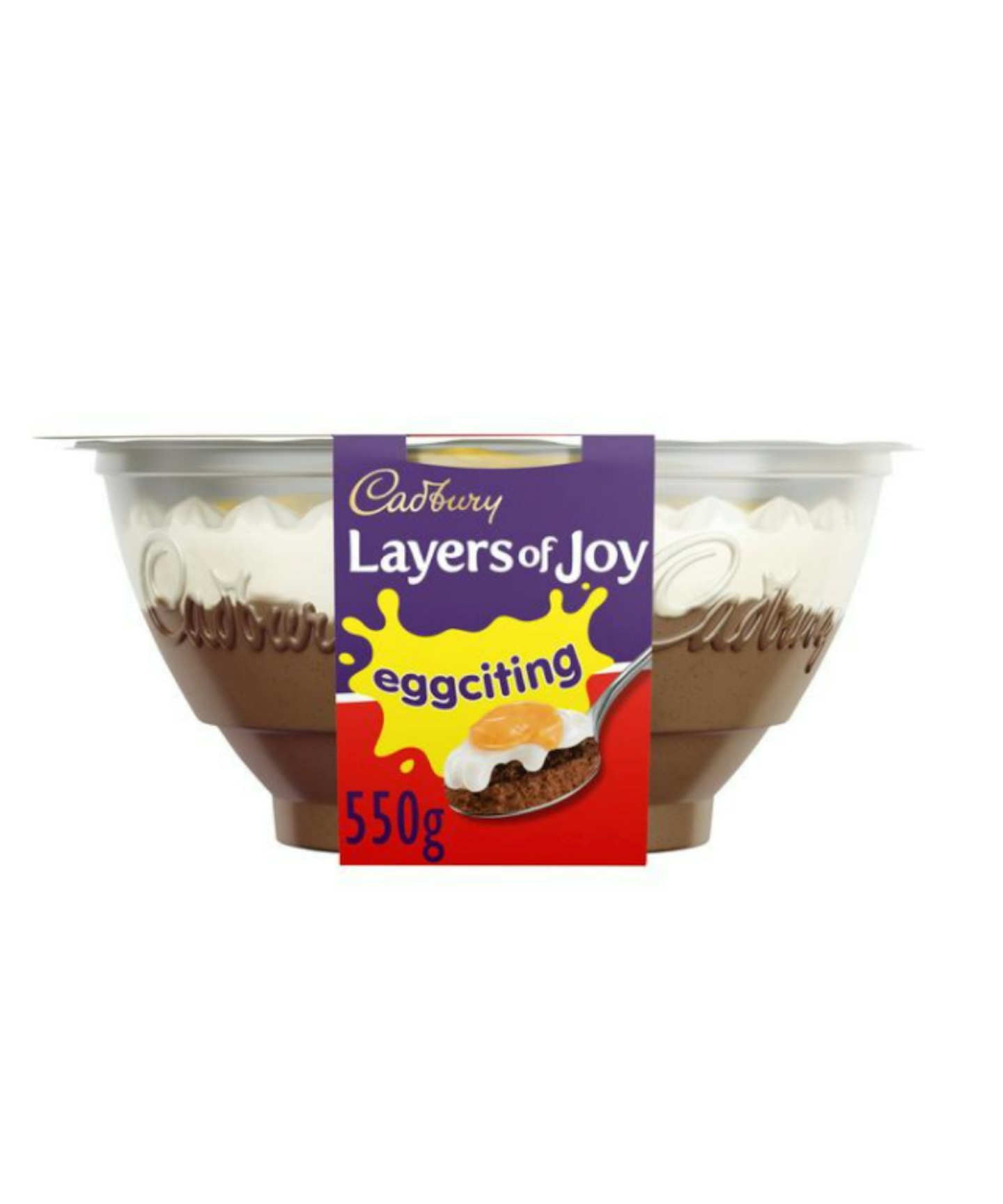 1 of 21
CREDIT: sainsburys
Cadbury Layers of Joy Trifle
Tasted by shopping editor, Aimee Jakes @a1meejakes can now officially buy a Creme Egg trifle and it may be one of the greatest inventions since retinol and ASOS Premier Delivery. Think all the gooey goodness of a creme egg but with lashings of cream and a melt-in-mouth mousse. Too good.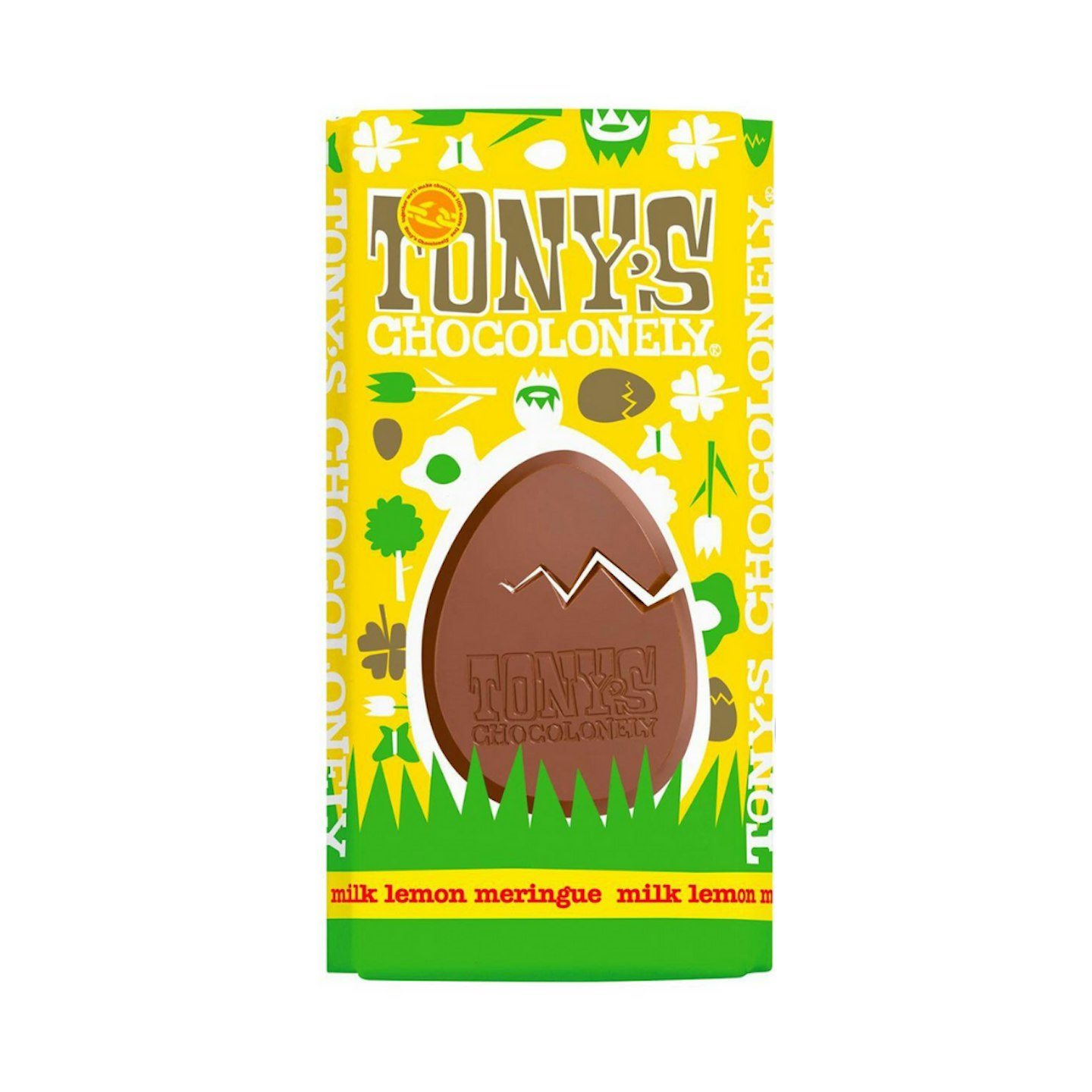 2 of 21
CREDIT: Ocado
Tony's Chocolonely Easter Bar Milk 32% Meringue Lemon
Tasted by shopping editor, Aimee Jakes @a1meejakes meringue chocolate sounded a little too wild for me, but in the name of journalism I gave it a go and reader, I'm glad I did. It has all the full-flavour brilliance of Tony Chocolonely paired with a very subtle lemon taste.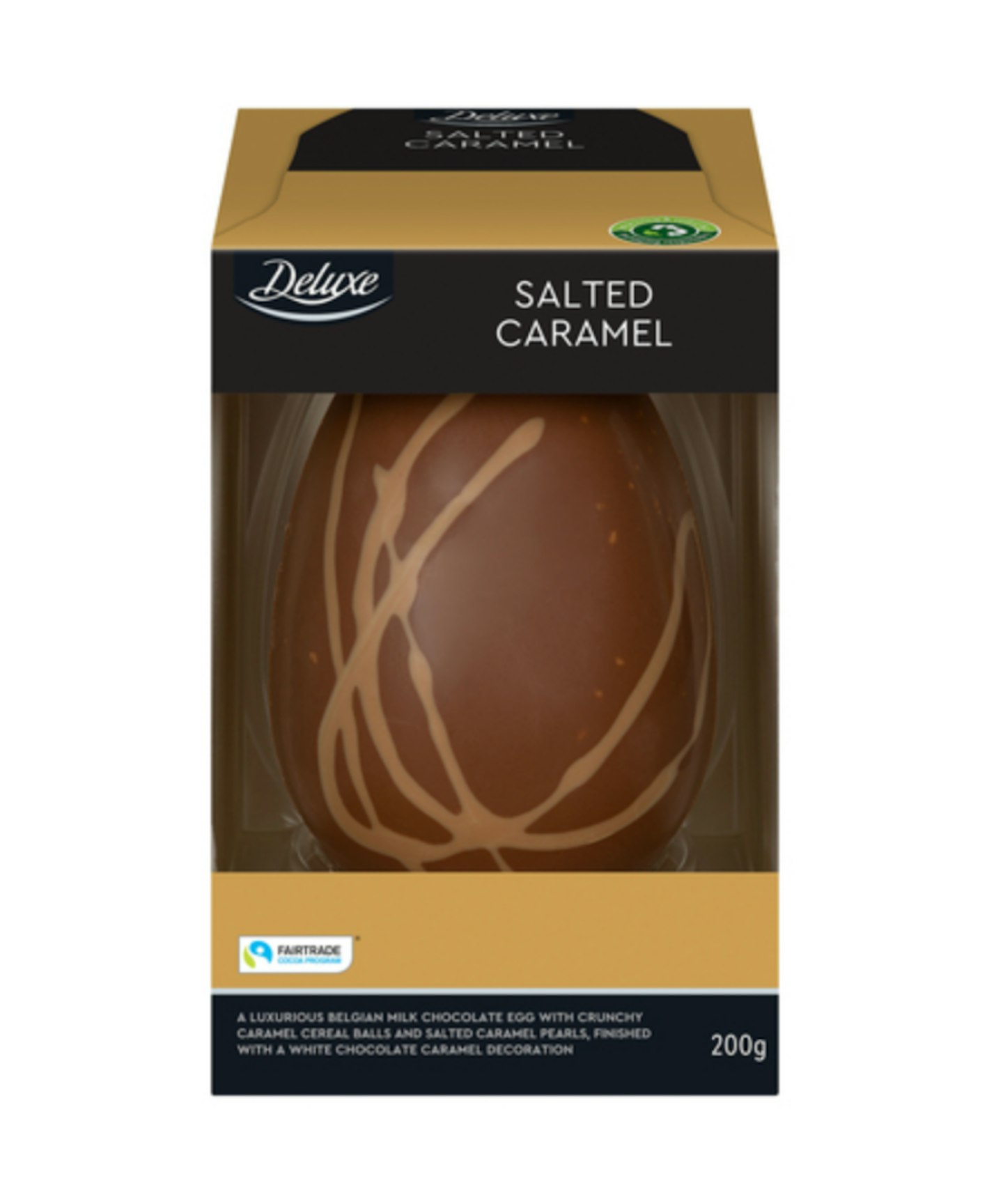 3 of 21
CREDIT: lidl
Lidl Deluxe Premium Easter Egg
As usual, Lidl has come in clutch when it comes to Easter treats - and you can grab a Deluxe Premium Easter Egg in four different flavours: Salted Caramel, Eton Mess, Dark Chocolate & Coffee or Dark Chocolate & Mint. Plus, you can grab two for £6. Bargain.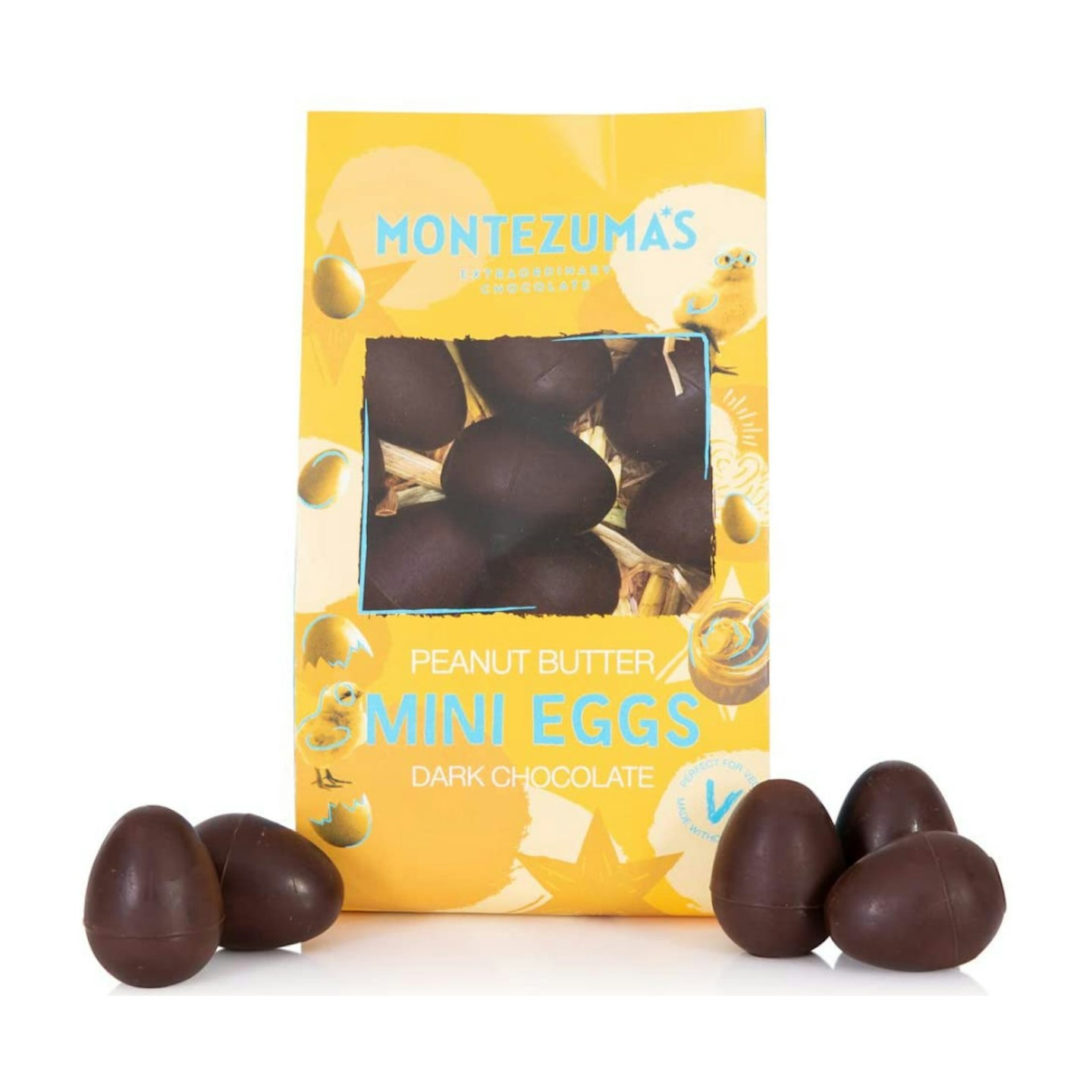 4 of 21
CREDIT: Amazon
Montezuma's Dark Chocolate Peanut Butter Mini Eggs
Tasted by heat contributor, Carl Smith @carldavidsmith me when I say I've tasted a lot of chocolate in my time. I basically consider myself in the near-connoisseur territory. So it's a pretty big deal that I can honestly say this is possibly the best chocolate ever to have passed my lips. The perfect balance of a sharp (but not too bitter) dark chocolate with that velvety peanut butter, all within a snack-sized egg, makes for a match made in heaven. Full disclaimer: I ate the entire bag in one oh-so-heavenly sitting and have absolutely no regrets. Cannot rate highly enough. Would probably swap a distant relative for another bag.Also, this is my first foray into vegan chocolate and I've now seen the light. It's... better than 'real' chocolate? Mind blown.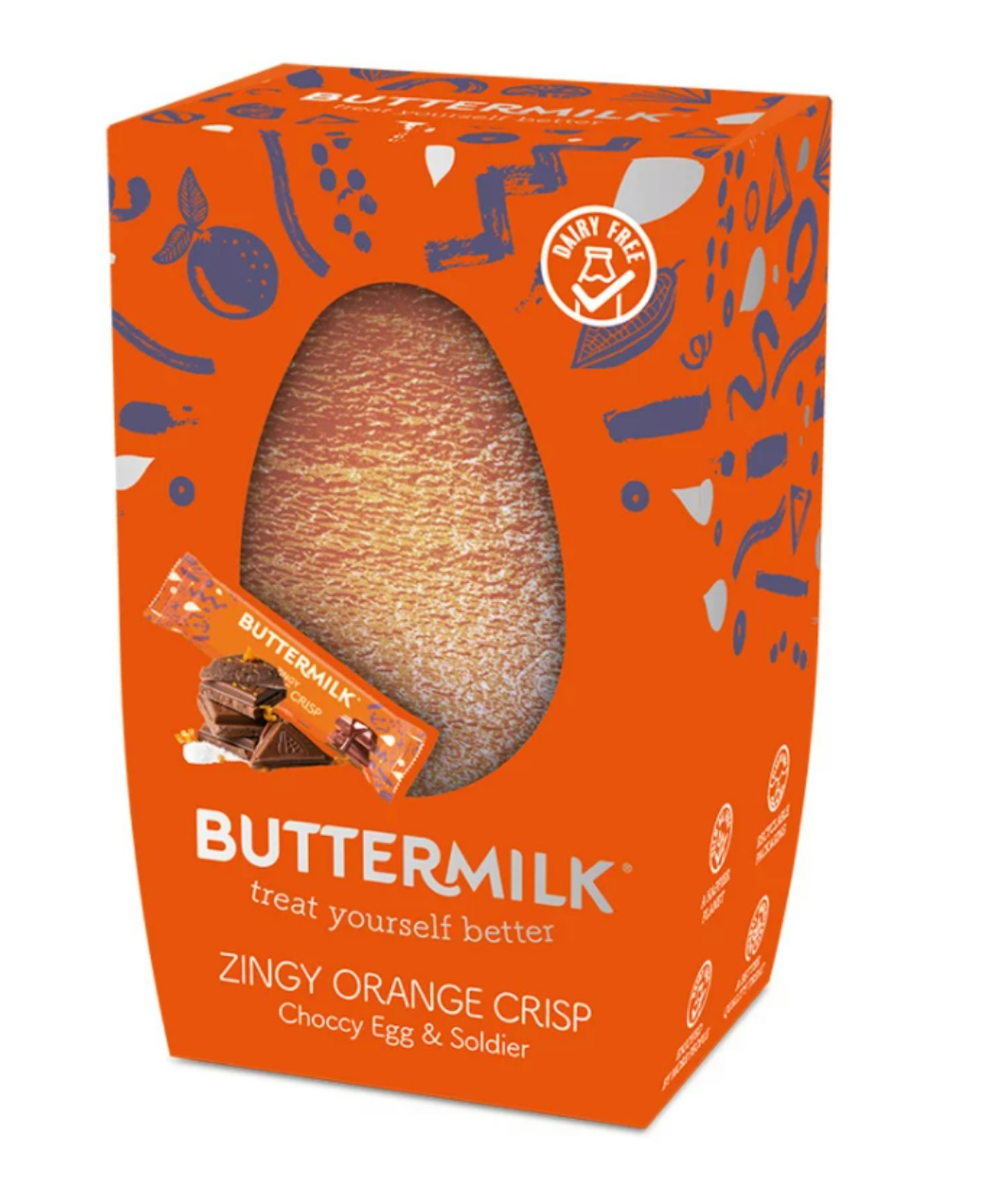 5 of 21
CREDIT: natural collection
Buttermilk Zingy Orange Crisp Choccy Egg
Not everyone is a fan of the orange and chocolate combination, but with "zingy orange flavoured caramel flakes" sprinkled on top, how could you say no? Extra bonus - it's coeliac and vegan friendly, and you can buy a case of six for £33.56 and treat your friends.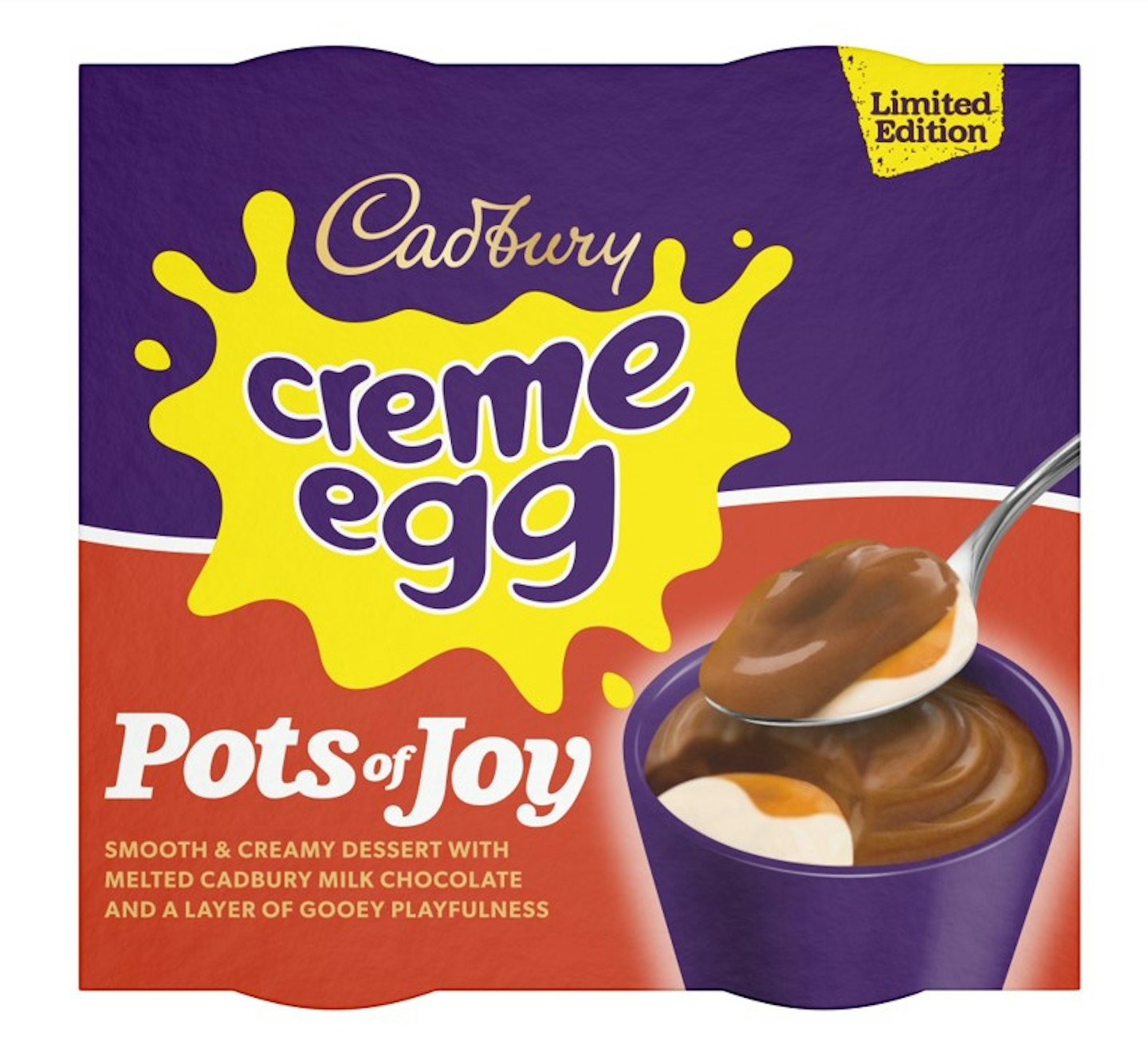 6 of 21
Cadbury Pots of Joy Limited Edition
Tasted by commercial writer, Emily Farquhar @emfarqs can never go wrong with treating yourself with one of Cadbury's Pots of Joy. So creamy and smooth in texture, every spoonful is joy itself and you get four of them. What a win.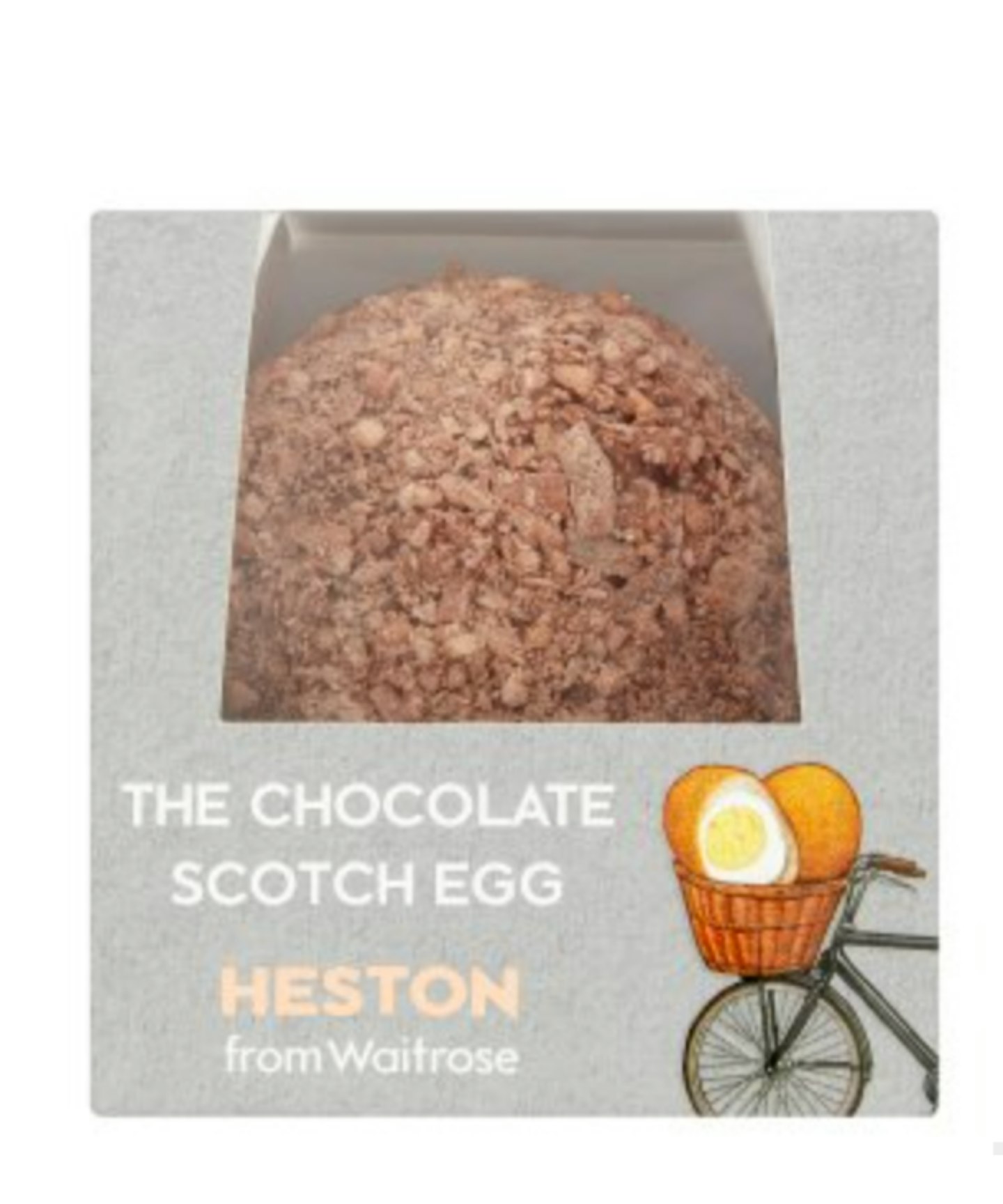 7 of 21
CREDIT: waitrose & partners
Heston from Waitrose The Chocolate Scotch Egg
We have no words, other than 'only Heston could come up with the concept of a Scotch Easter egg'. One review states, "It's mad, it is Heston and it works, once again! Yes, it is a bit over-sweet but it's so fun and rich and naughty. Recommend cutting the whole egg in half first, then experiment eating it! Great combination of flavours from the mango, yuzu and chocolate. So fun to take your first bite, then be confused for few seconds, then delighted!"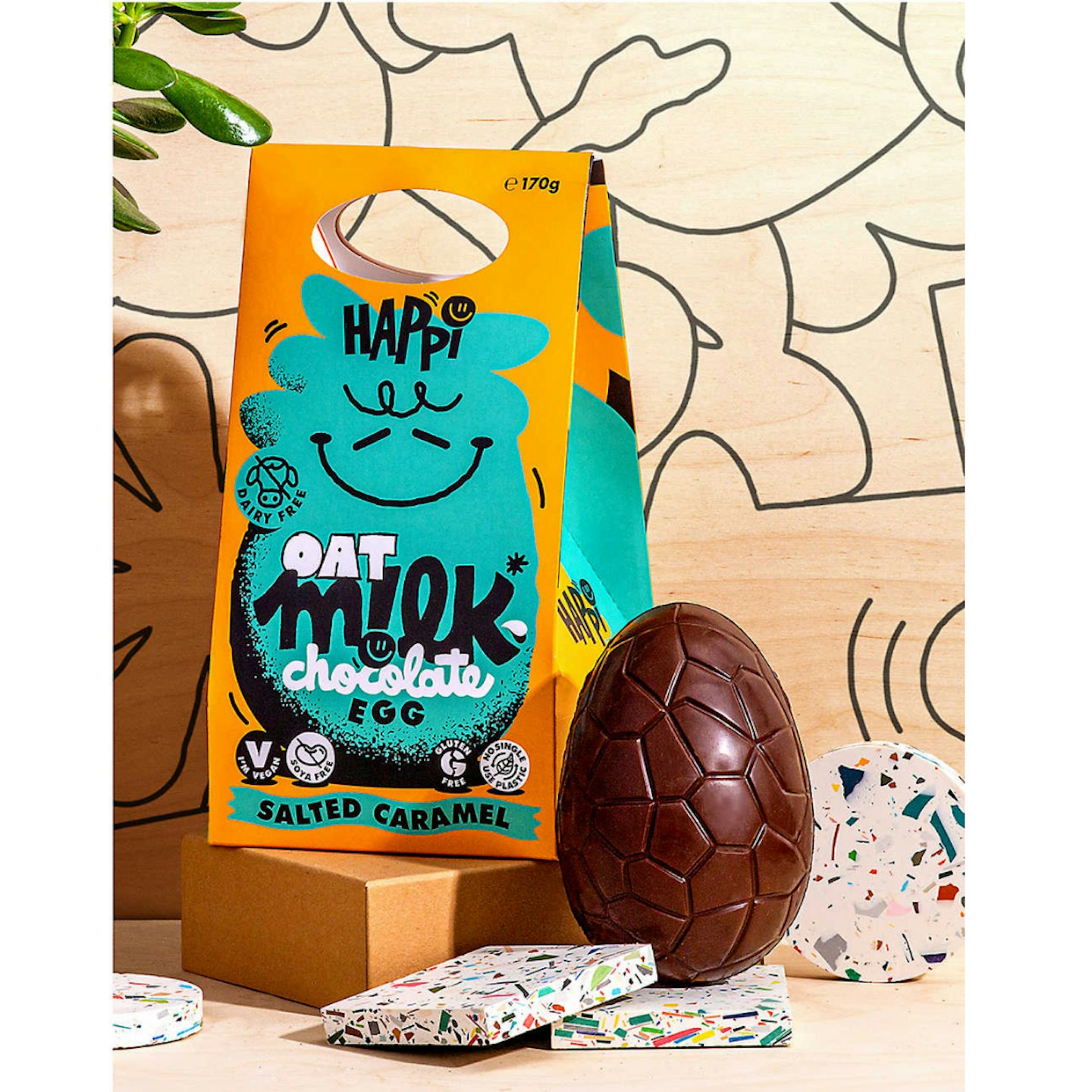 8 of 21
CREDIT: Selfridges
Happi Salted Caramel Oat Milk Chocolate Egg
Tasted by heat contributor, Lucy Smith @luceeeeesmith've had bad experiences with vegan chocolate in the past (chocolate should not crumble, just sayin') but I like oat milk in my coffee so thought I'd give this one a try. Boy oh boy, I'm glad I did because, for a vegan egg, this thing tastes positively creamy. The salted caramel takes away from the slightly darker milk chocolate and my boyfriend and I were practically fighting for the last pieces. Would recommend to vegans and non-vegans, tbh.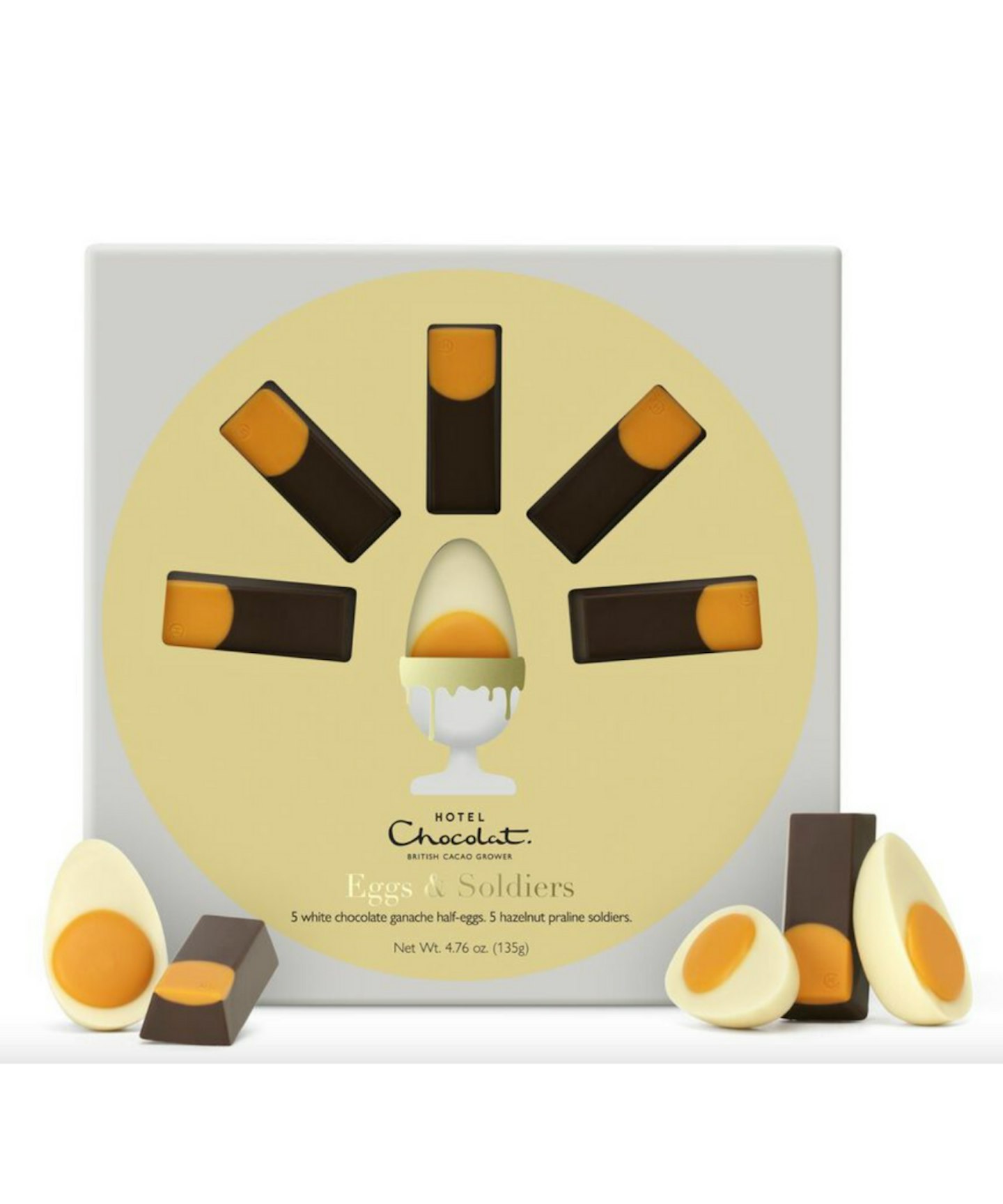 9 of 21
CREDIT: hotel chocolat
Eggs and Soldiers | Easter Truffles
Ok so... this is weird but in the best way possible. With "creamy white chocolate ganache eggs" and "hazelnut praline and milk chocolate" soldiers, you can defo justify eating chocolate for breakfast with this. One review states, "Highly addictive! Beautifully presented and a talking point of the day."
10 of 21
CREDIT: Tesco
Cadbury Mini Eggs Inclusion Egg
Tasted by heat contributor, Connie Hack @connie.hack doesn't love Mini Eggs tbh? So what is not to love about a Mini Eggs Easter egg? The perfect egg, combining a Cadbury Easter egg with Mini Eggs in the shell - THE dream. Simply delish.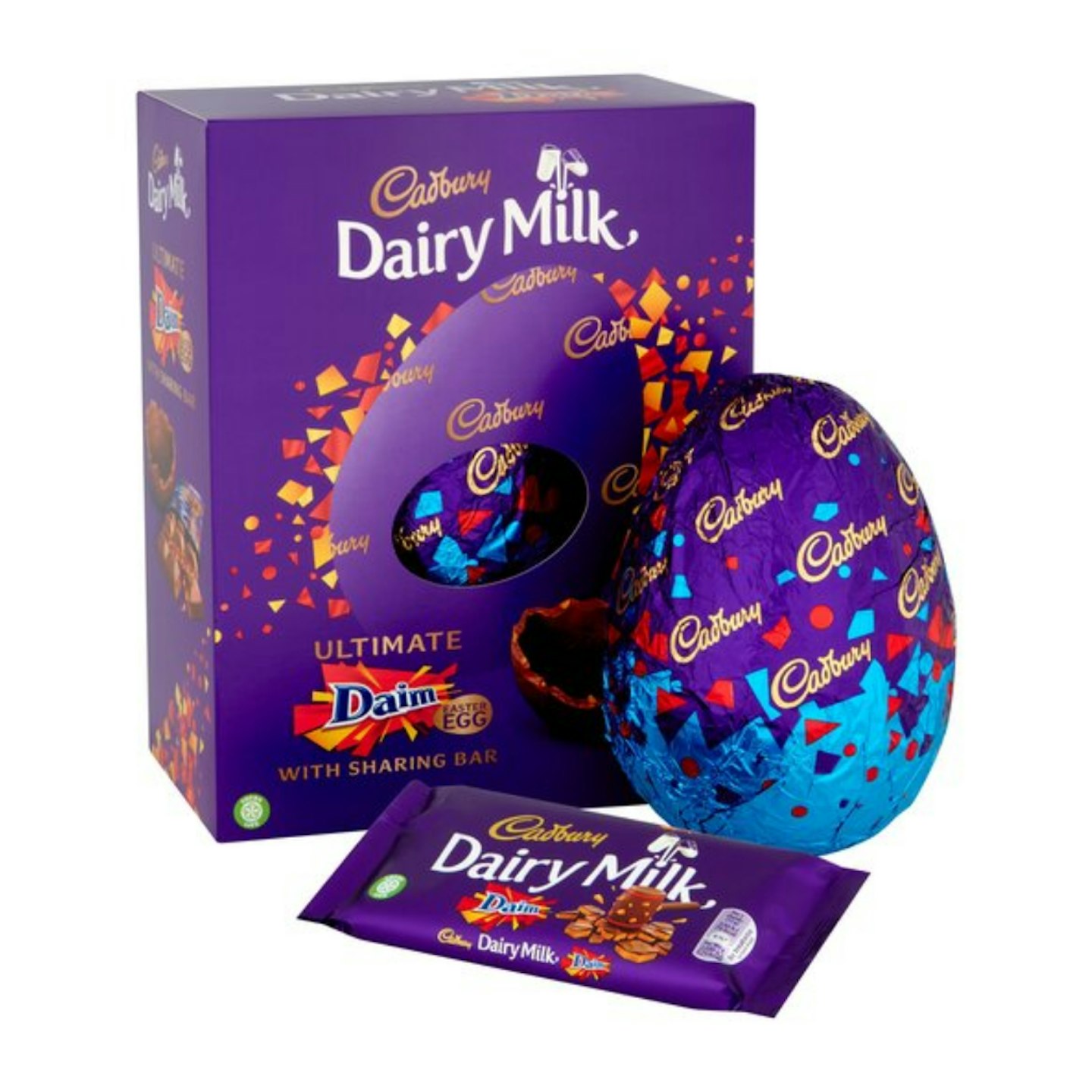 11 of 21
CREDIT: Tesco
Cadbury Dairy Milk Ultimate Daim Easter Egg
Tasted by heat contributor, Red Edwards @red.edwards don't know about you lot, but when I think of Easter, Cadbury instantly springs to mind. My Easter egg pile always consists of Cadbury Eggs so, when I saw the new Daim bar egg, I was literally drooling. It's incredible and so, so tasty.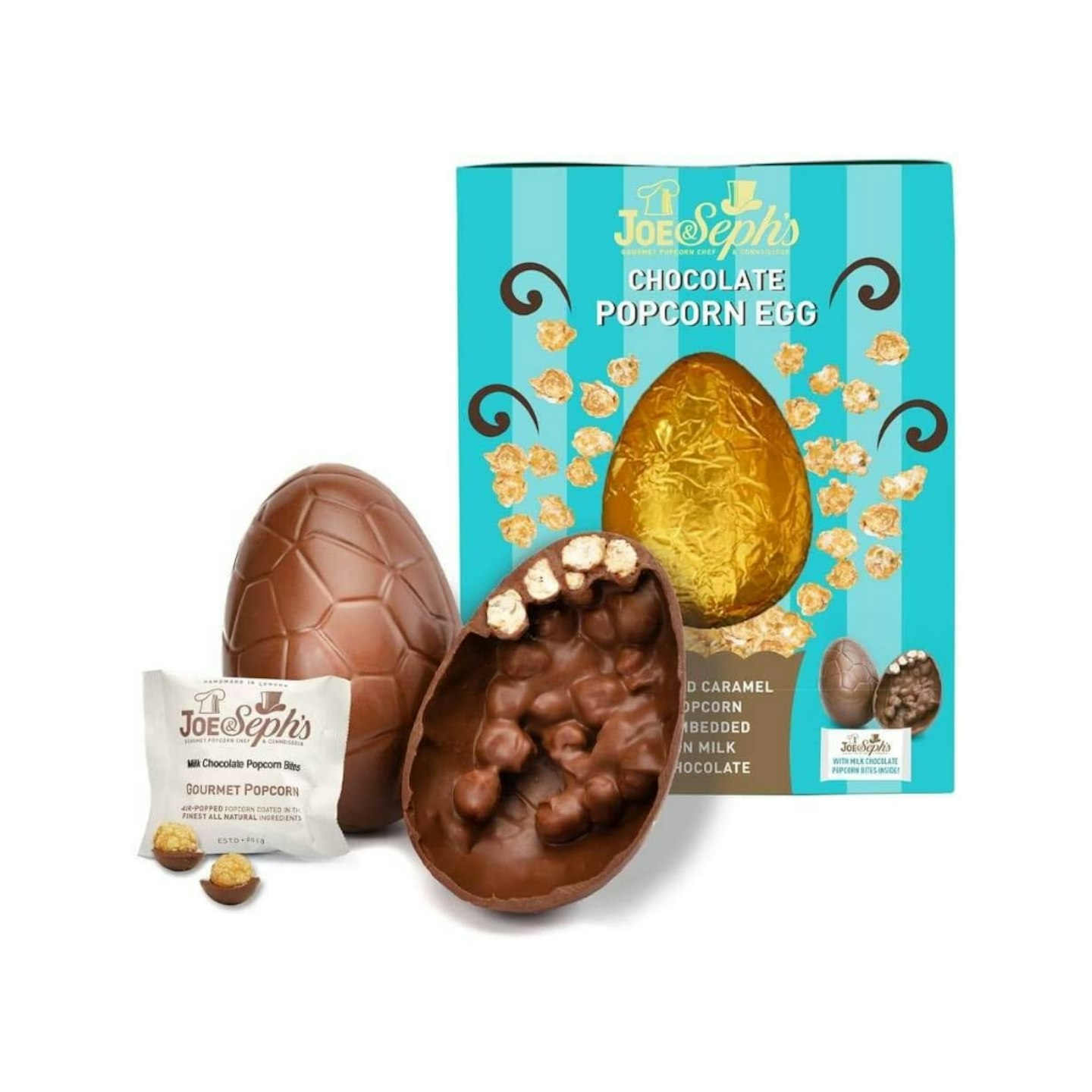 12 of 21
CREDIT: fenwick
Joe & Seph's Premium Large Chocolate Popcorn Easter Egg 2021
Tasted by shopping editor, Aimee Jakes @a1meejakes someone who normally finds sweet popcorn 'meh', I was pleasantly surprised to discover this gem, which has truly found the sweet spot when it comes to the ultimate chocolate: popcorn ratio. The encrusted salted caramel popcorn pieces really elevate the standard egg offering and the whole thing was inhaled within MINUTES. My only critiques are 1) would have liked it to have been the size of my head 2) far too moreish.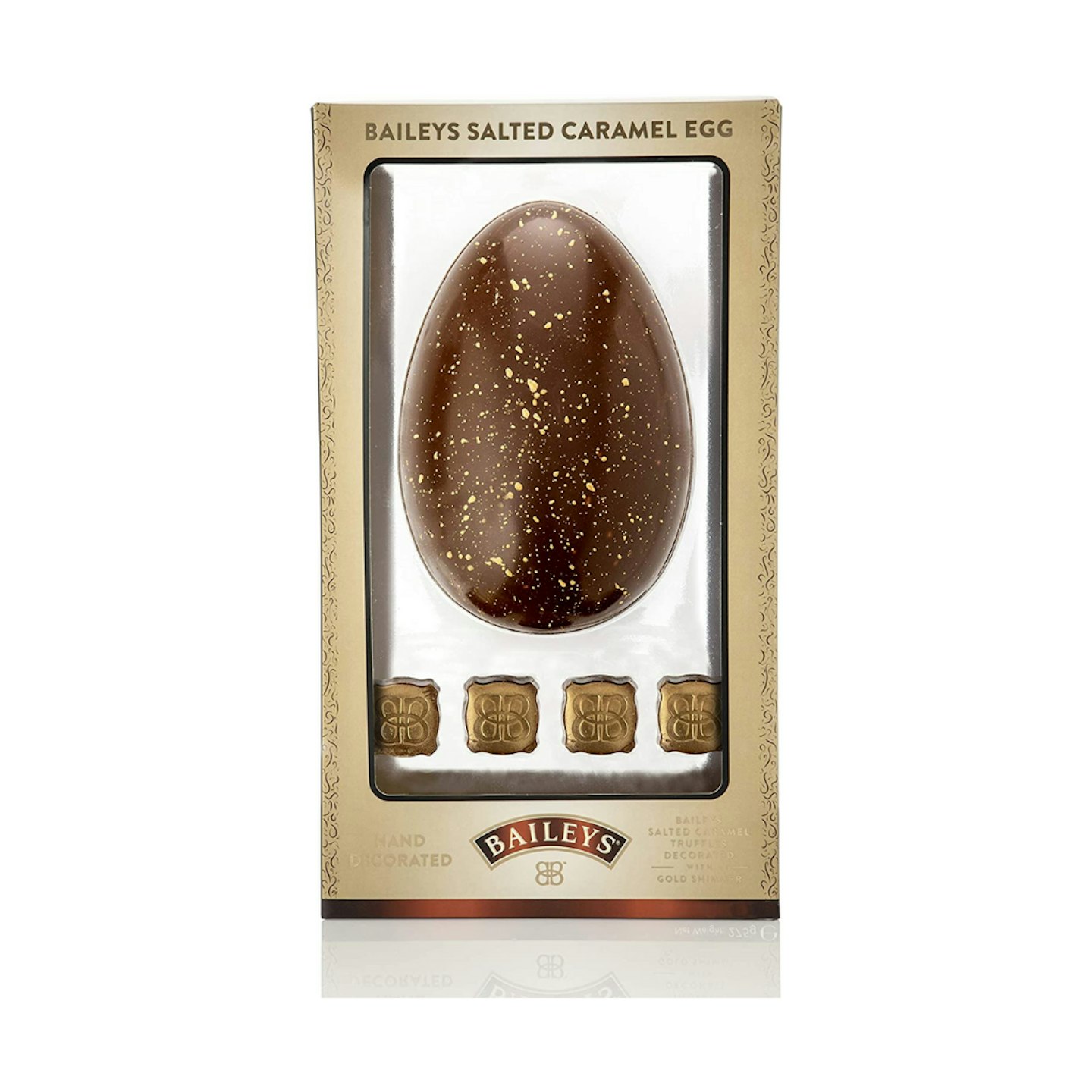 13 of 21
CREDIT: Amazon
Baileys Salted Caramel Easter Egg With Truffles
Tasted by deputy editor, Eden-Olivia Lord @eden_liv_lord you're a fan of Baileys then you're going to want this at Easter. The truffles taste exactly like a glass of Baileys - minus the alcohol. As for the egg? There are actual salted caramel pieces in it - obsessed.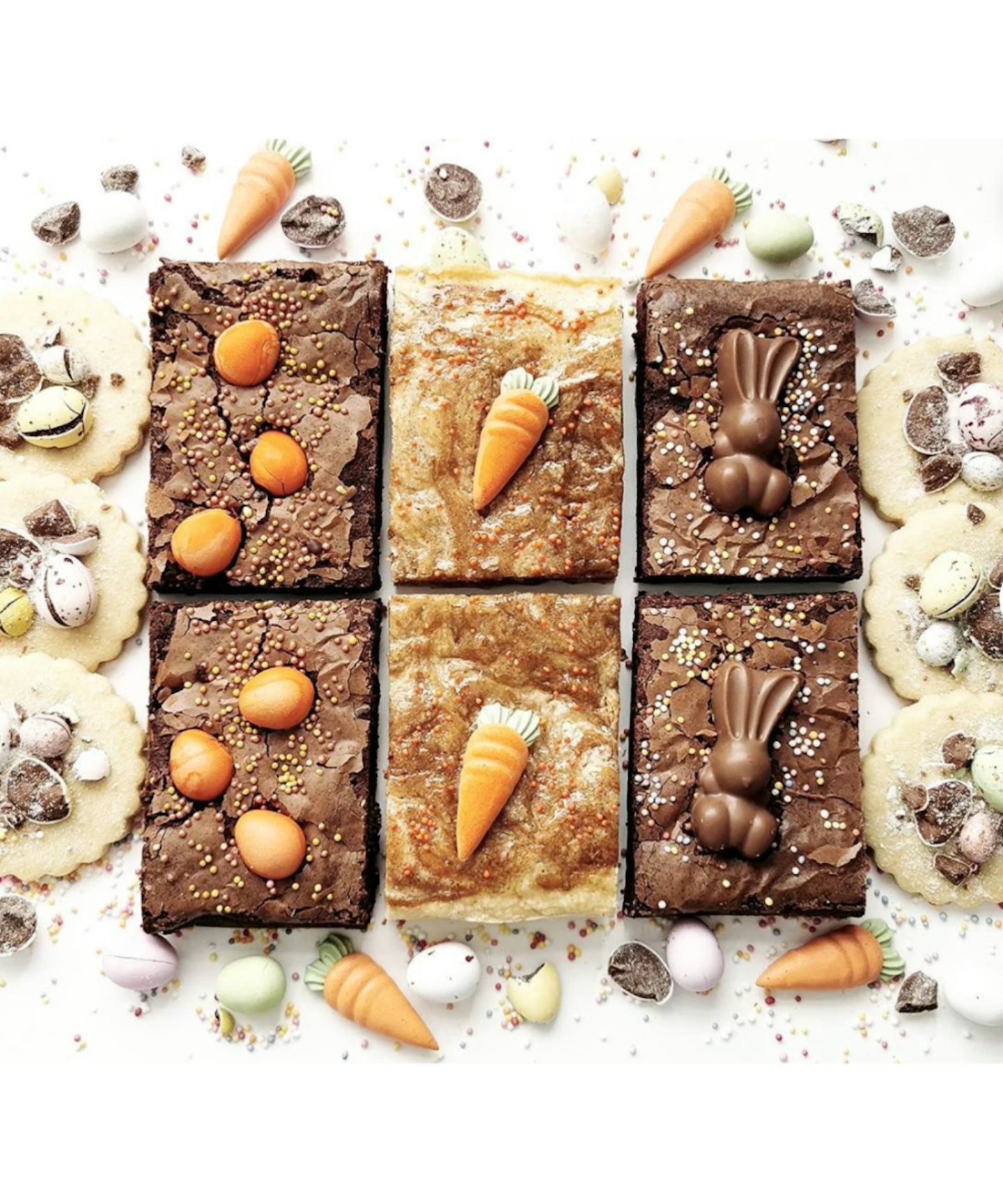 14 of 21
CREDIT: etsy
Easter Bakes Selection Box - Pre Order For Easter Weekend
ud83dudc4fEASTERud83dudc4fBROWNIESud83dudc4fYA'LL. With four large brownies, two large blondies and six shortbread biscuits, you'll be supporting a small business, and fighting your easter cravings. Among the flavours are Maltesers and even carrot cake. Yummmmmyyy.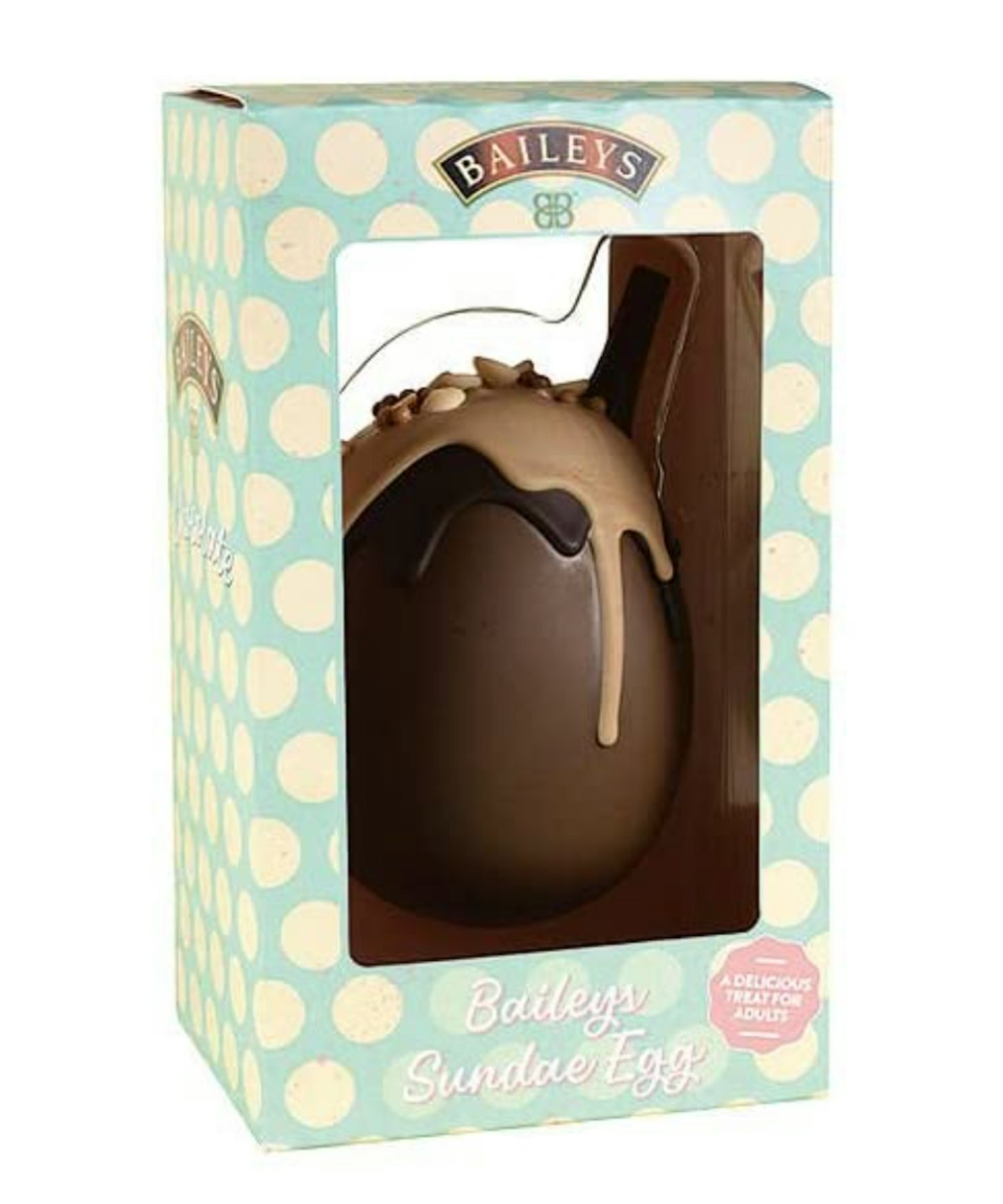 15 of 21
CREDIT: amazon
Baileys Sundae Milk Chocolate Easter Egg
Stop us when we've convinced you - one: Baileys. Two: fudge. Three: chocolate buttons. Four: salted caramel crispies. Yeah, we know we had you at number one, but worth going through the list anyway.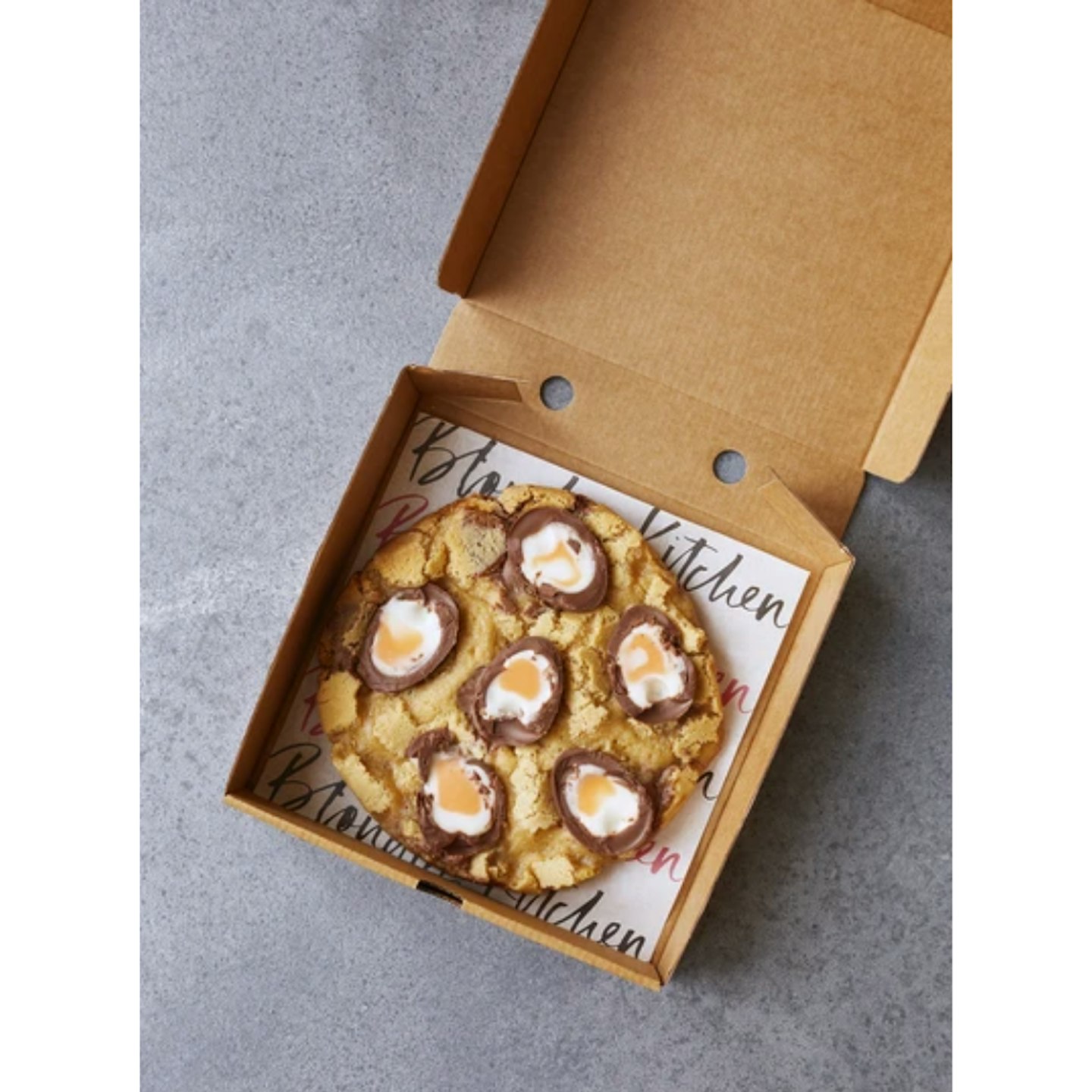 16 of 21
CREDIT: Blondies Kitchen
Creme Egg 7 inch Cookie
Tasted by heat contributor, Lucy Smith @luceeeeesmith disclosure, I'm not even a Creme Egg fan but this cookie... THIS COOKIE was an absolute delight and I've already told approximately 15 friends that they need to get one, stat. Creamy milk chocolate chunks cut through the gooey cookie dough and I think I'm in love.Plus, at seven inches (ud83cudf46 - you know you thought it, too) it's perfect for sharing. Or not, whatever floats ya boat.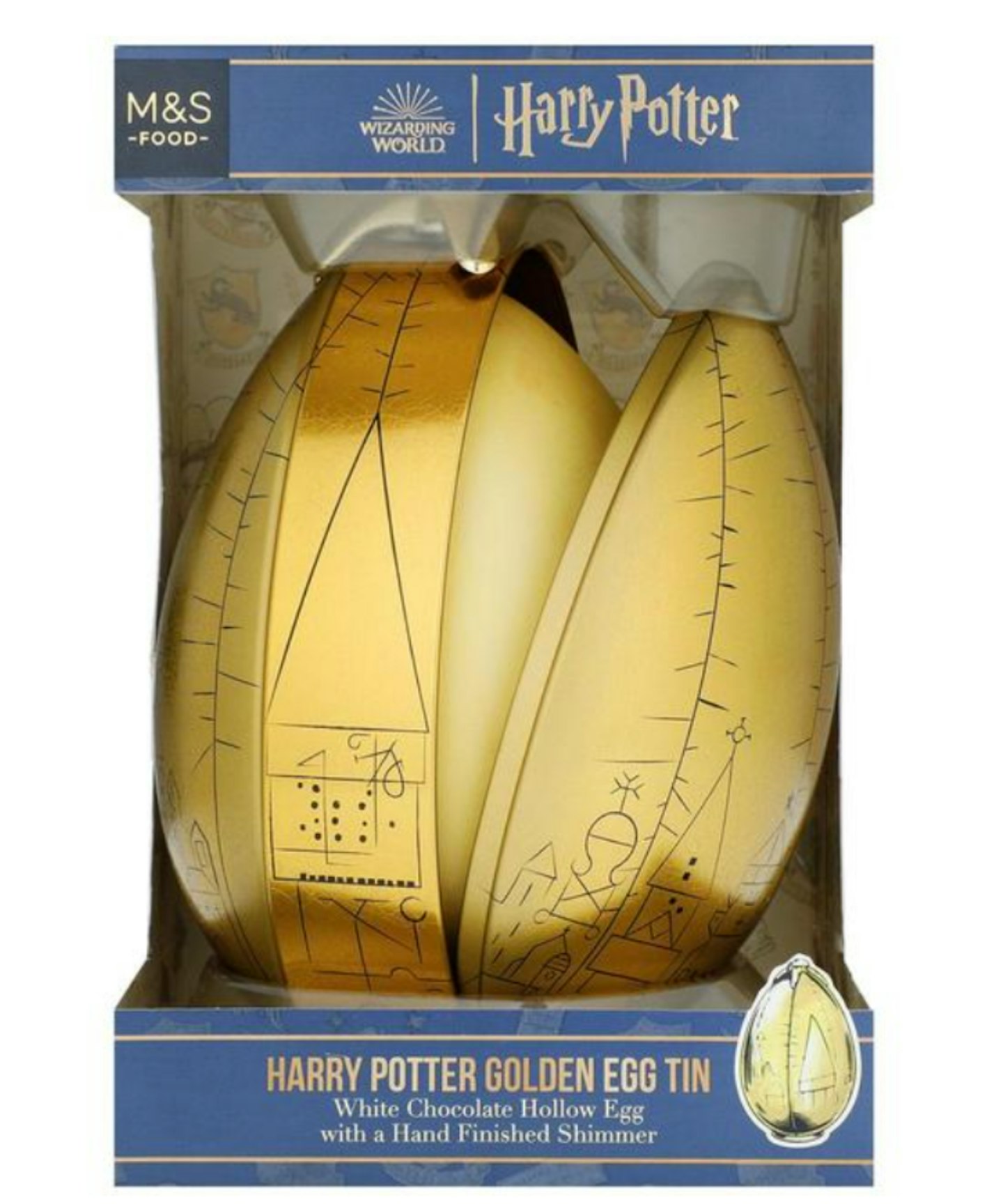 17 of 21
CREDIT: ocado
M&S Harry Potter Golden Egg Tin
Crack open this golden shimmery snitch egg for some scrummy Belgian white chocolate. "You're a wizard Harry" says H-egg-rid. (...Sorry)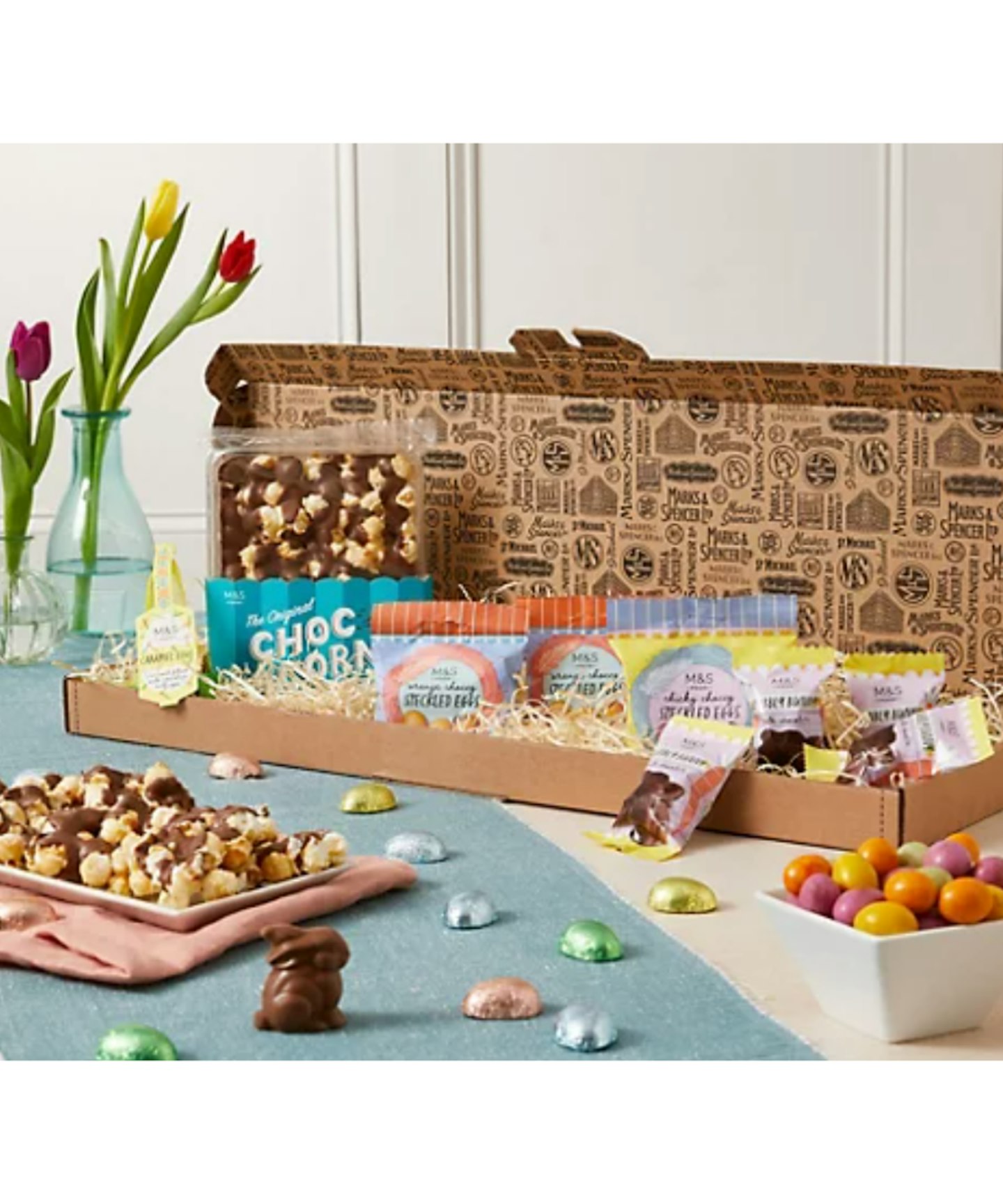 18 of 21
CREDIT: M&S
Chicky Choccy Treats Easter Letterbox Gift
Whoever thought up the concept of "letterbox gifts" is our new best friend. Super easy to send to a friend without worrying if they'll be home for the postie, this gift set has a "range of delicious items including four milk chocolate bubbly bunnies and our indulgent milk Choc Corn chocolate popcorn" along with an easter egg "selection of chocolate, orange and caramel varieties to enjoy!"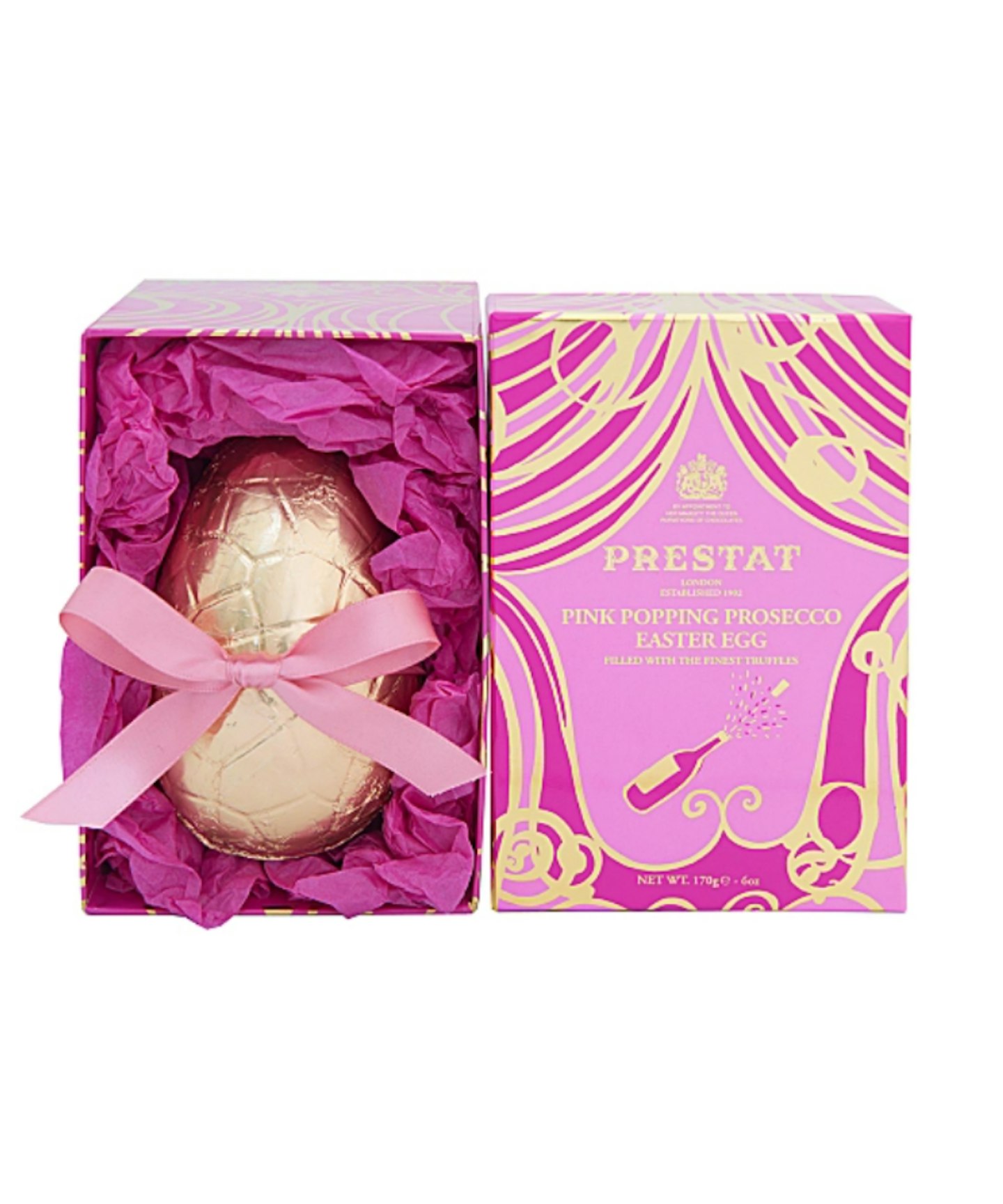 19 of 21
CREDIT: harvey nichols
Pink Popping Prosecco Easter Egg
Pop the champagne fellas. ud83cudf7eud83eudd42 Not only does this luxurious easter egg contain Processco-laced truffles, but "crackle crystals that burst like little bubbles in your mouth", too.
20 of 21
CREDIT: fortnum & mason
Hand-Decorated Milk Chocolate Easter Egg
A piece of art that you'll want to look at forever before eventually devouring, this is self-care 101 in our opinion. Each one is hand-decorated with "expertly tempered Tercentenary-blend milk chocolate."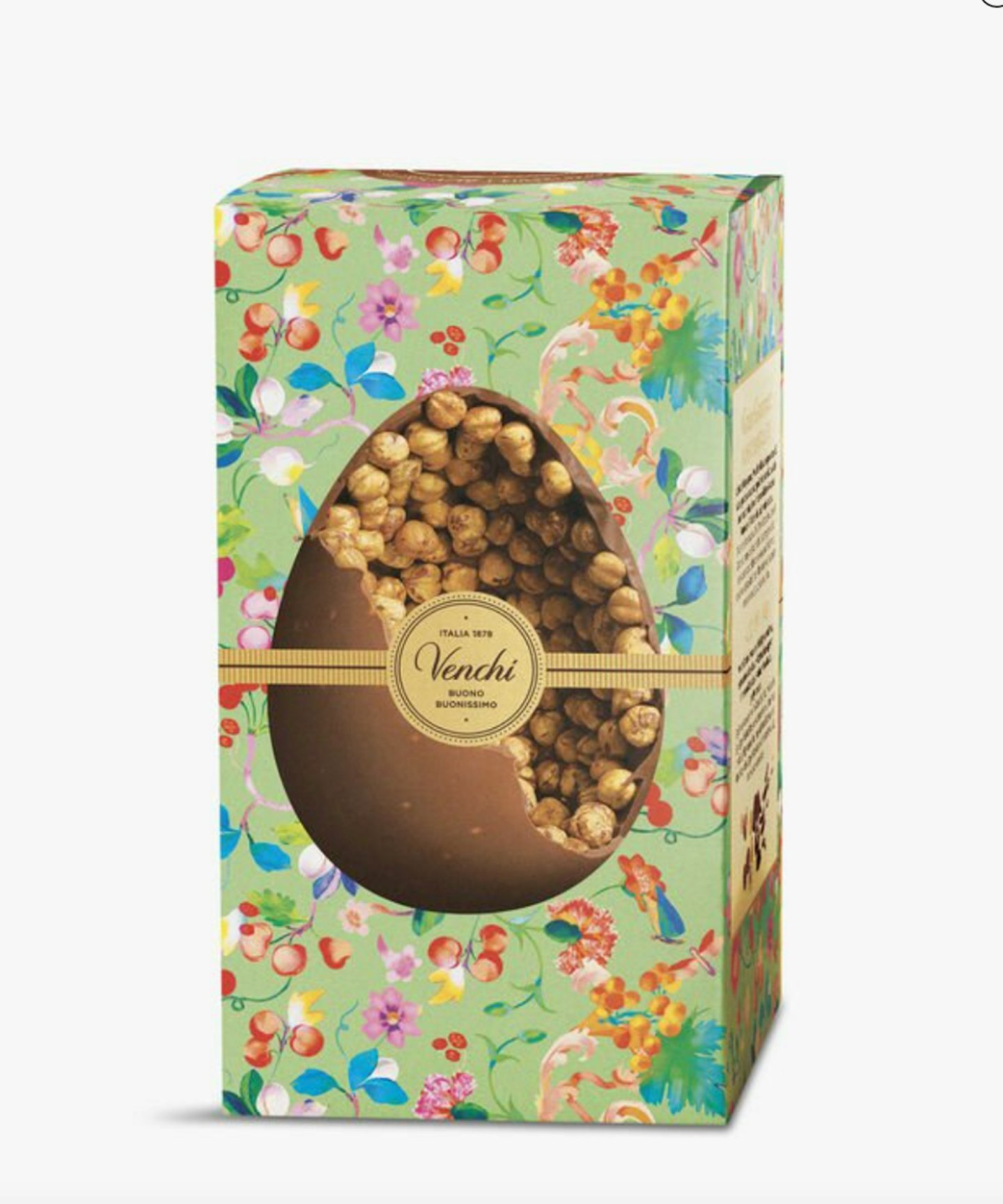 21 of 21
CREDIT: Eataly
Venchi Gourmet Egg Milk Chocolate with Hazelnuts
Tasted by shopping editor, Aimee Jakes @a1meejakes , it's an expensive egg, but it's truly the most delicious egg you will ever eat in your whole life. I could describe it as 'posh hazlenutty chocolate which makes your tongue TINGLE with happiness' but that would not be giving it enough justice. A downright boujee egg to demand from the other half, because you simply are the queen. Get it online with Eataly's nationwide delivery.
Now! More news!
19 Easter eggs on Amazon that choc lovers won't be able to resist
Where to buy the personalised Starbucks cups loved by Molly-Mae Hague and Kady McDermott
So, you've sorted your Easter chocolate, but have you considered the festive fun you could have after the sun sets on Easter Sunday?
Well, reader, you're in for a treat because you can now buy Easter-themed alcohol and the options are totally delish.
From hot cross bun gin liqueur to Easter martinis, there's a whole collection of springtime serves just waiting to be drunk this Easter weekend.
Don't hold back, treat yo'self...you won't regret it (well, you might the next morning, but no one ever starts a good story with, "So I was drinking a glass of water").